👉Jump to: Best Time to Visit Tokyo | Tokyo Travel Seasons | Tips for Visiting Tokyo | FAQ
For pleasant weather and smaller crowds, the best time to visit Tokyo is during the shoulder seasons in early spring and early autumn. Visiting in late March/early April or late September/early October means you'll just miss the extremes of Tokyo's winter and summer. The shoulder season offers comfier temps, lower prices, and thinner sightseeing crowds after the tourist high season dies down.
Your Tokyo experience varies dramatically depending on when you visit this vibrant city. A wintery trip to see Tokyo's famous snow sculptures contrasts completely with a summer visit full of lively matsuri festivals and fireworks. I first traveled to Tokyo in the pleasant weather of early spring and saw firsthand how much the city transforms between seasons.
This article will help you identify the best time to visit Tokyo based on your own travel goals and priorities. Whether you're looking for mild weather, thinner crowds, seasonal attractions, budget prices, or anything in between – we've got you covered. Let's dive in and start planning your ideal Tokyo getaway!
When is the Best Time to Visit Tokyo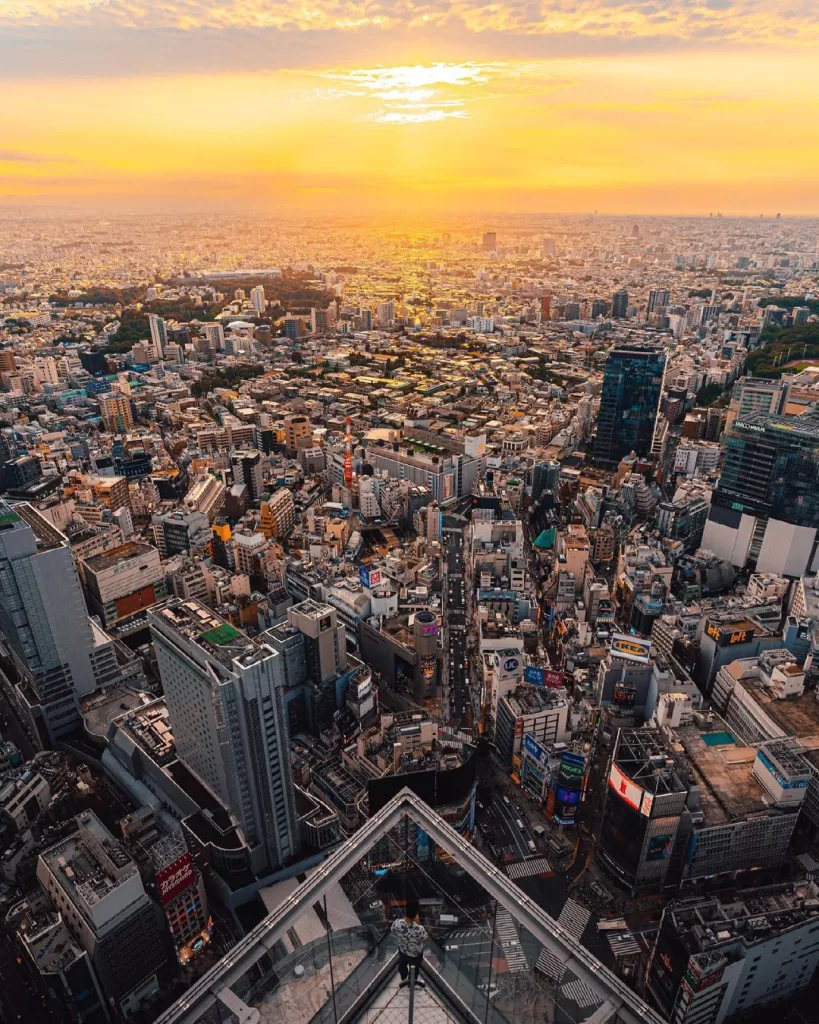 The best time to visit Tokyo for pleasant weather and smaller crowds is spring (March to May) or autumn (September to November). These shoulder seasons offer moderate temperatures, lower prices, and fewer tourists.
The peak travel season in Tokyo runs from June through August. This is when you'll find hot and humid weather, crowded attractions, and expensive accommodations. Winter (December to February) brings chilly weather but cheaper rates.
No matter when you go, be ready for potential rain – Tokyo gets precipitation year-round. Your experience visiting Tokyo varies dramatically based on the season. Let's break it down so you can pick the ideal time for your trip.
When to Visit Tokyo for Good Weather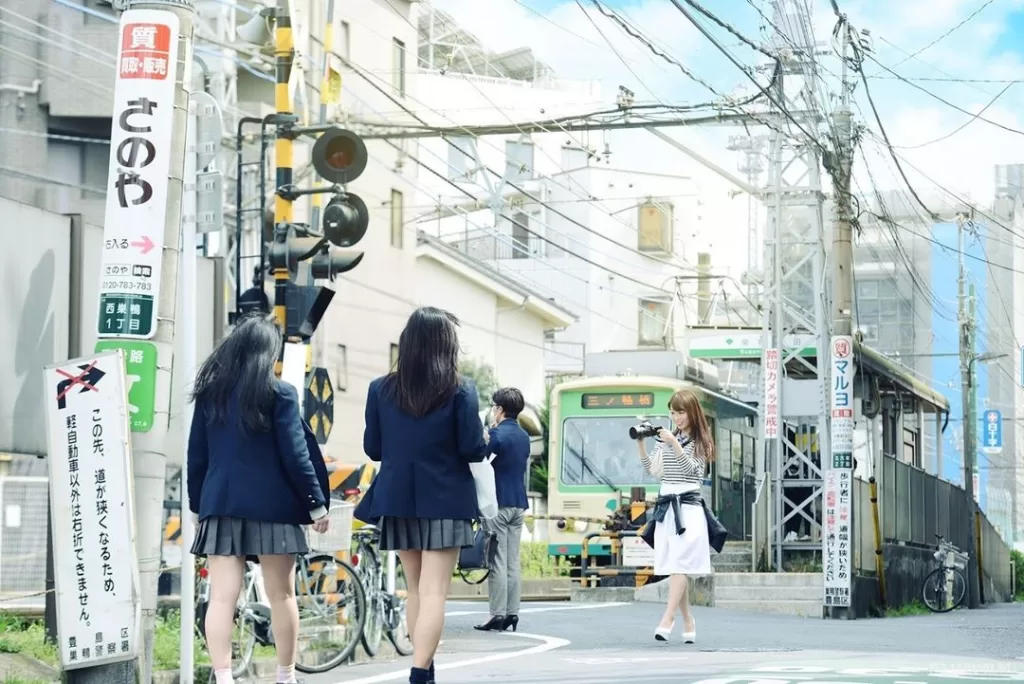 The best time to visit Tokyo for consistently nice weather is in May and June before the summer humidity sets in. Highs average in the low to mid 70s Fahrenheit (around 22-26°C), mostly sunny skies prevail, and rainfall decreases.
Later spring brings cherry blossoms, temple gardens bursting with color, and pleasant temperatures for walking around the city. The drawback is this is also peak tourist season with higher prices.
When to Visit Tokyo for Cheap Prices
To get the cheapest flights and hotel rates in Tokyo, plan your visit for January through March (excluding cherry blossom season in late March).
As Tokyo's low season, winter brings chilly temps ranging from the mid 30s to 50s Fahrenheit (2-12°C), but you'll save on airfare and hotels. Attractions are less crowded as well. Pack warm layers and rain gear.
When to Visit Tokyo for Cherry Blossom Viewing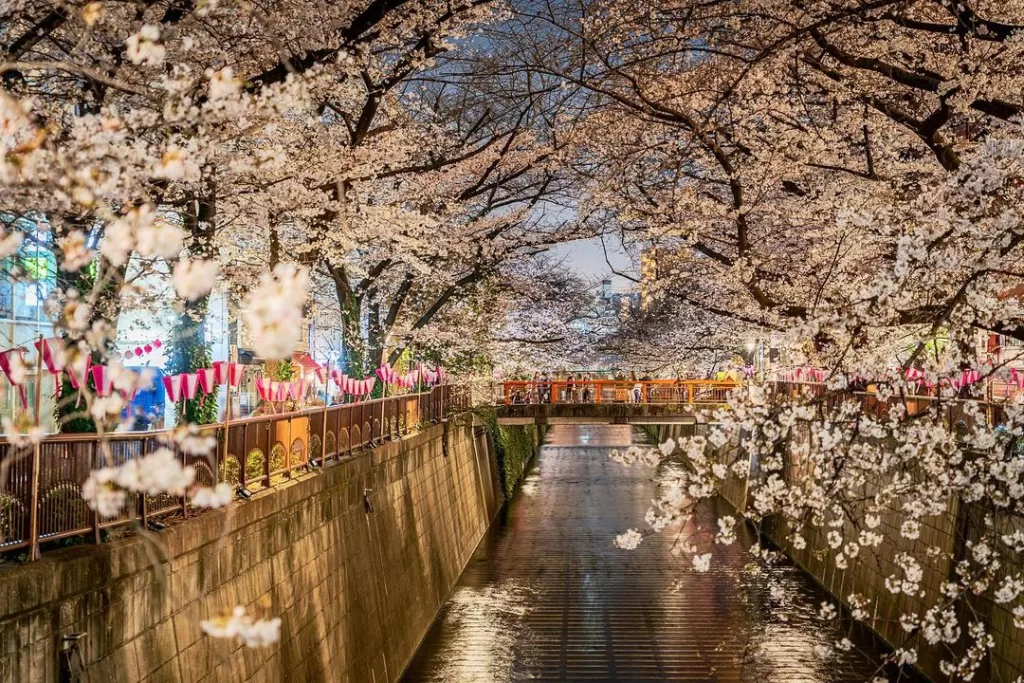 For the quintessential spring travel experience in Japan, time your Tokyo trip to catch sakura season from late March through early April.
During this two-week window, cherry blossoms burst into bloom across the city. Tokyo's top parks and gardens fill with revelers appreciating the delicate pink flowers before they fall. Book well in advance for cherry blossom season.
When to Visit Tokyo for Summer Festivals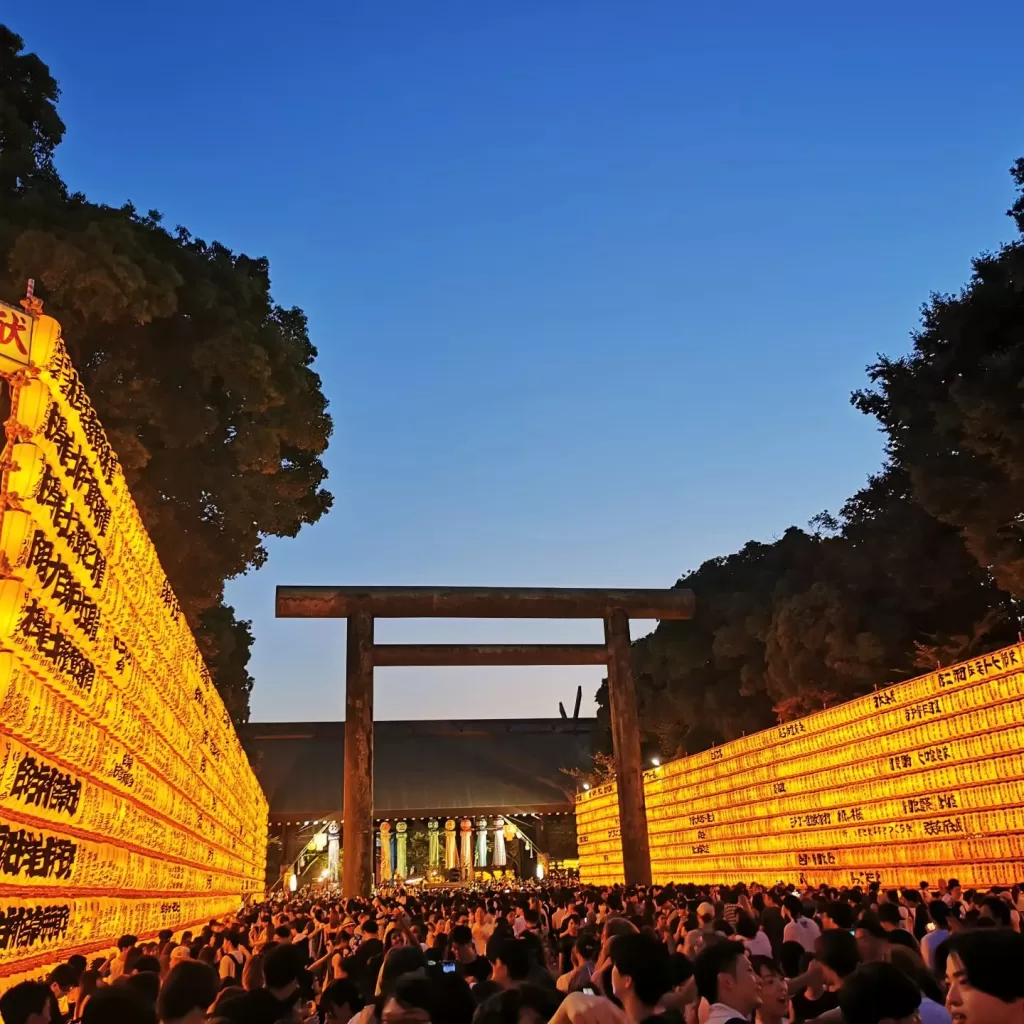 To experience Tokyo's exciting summer matsuri (festivals), visit in July or August. You'll find traditional costumes, food stalls, fireworks, lively street parades, and more.
Some of the biggest summer festivals include Mitama Matsuri at Yasukuni Shrine and Sumida River Fireworks Festival. The hot, humid weather is a tradeoff for these peak-season festivals.
When to Visit Tokyo for Families and Kids
The best time to visit Tokyo for families is during spring (March to May) or fall (September to November). These shoulder seasons offer mild weather, along with thinner crowds and cheaper prices compared to summer peak rates.
Springtime brings the joy of cherry blossom season, though late March is intense. April and May still have blooms and pleasant temps for kids to comfortably explore.
Autumn provides cool but sunny days for seeing Tokyo's gardens, temples, and museums. Kids can get outdoors at parks to enjoy fall foliage.
Aim to avoid Tokyo's hot, humid summer (June to August). While there are lively festivals, summer heat can be miserable and crowds extensive.
Winter (December to February) is budget-friendly but chilly for kids. Still, Tokyo's snow festivals and holiday magic might outweigh the cold for some families.
When planning your Tokyo family trip, research kid-friendly activities. Consider staying near Ueno Park or Odaiba with interactive museums and play zones. For relaxation, visit summer beer gardens or see fireflies along the rivers in June.
When to Visit Tokyo for Fall Foliage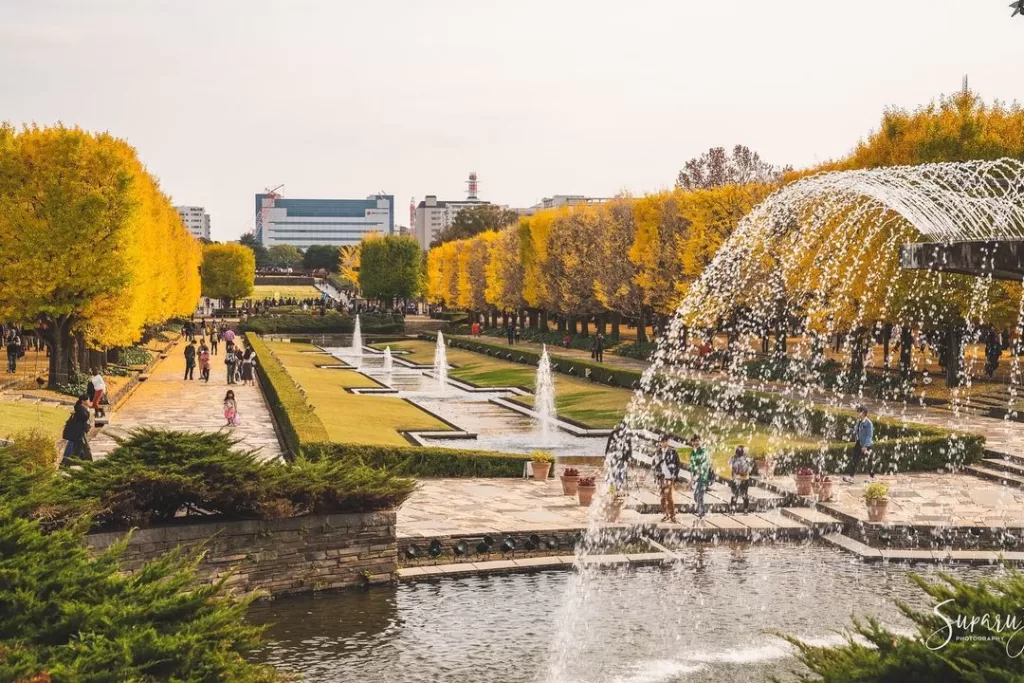 For a kaleidoscope of autumn colors in Tokyo, plan your trip during the fall foliage season between mid-November and early December.
Parks like Rikugien Garden and Koishikawa Korakuen showcase vivid red and gold maple leaves. You'll get decent weather before Tokyo's winter rains set in along with thinner crowds than other seasons.
Tokyo Travel Seasons
🌸 Spring (March to May)
Marking the end of winter, Tokyo starts warming up in March and April with average temperatures climbing from the 50s into the 60s Fahrenheit (10-20°C).
The spring shoulder season offers moderate weather before the summer humidity arrives, making it one of the best times to visit Tokyo. In late March through April, cherry blossom season draws crowds. May still sees pleasant temperatures with fewer tourists.
☀️ Summer (June to August)
From June to August, Tokyo enters its hot, humid summer season. Average high temperatures exceed 85°F (30°C) and climbing humidity makes it feel hotter.
Summer is a popular time to visit thanks to matsuri (festivals) and lively vibes across Tokyo. However, the peak season means crowded attractions and higher hotel rates. Rainstorms provide occasional relief from summer heat and humidity.
🍂 Autumn (September to November)
Pleasant autumn weather arrives in Tokyo in September. The humidity drops off while temperatures remain in the 70s Fahrenheit (20-25°C).
October brings peak fall foliage season to Tokyo's parks and gardens. It's a wonderful time to visit for comfortable weather and thinner crowds. By late November, cooler winter temps move in and leaves begin falling.
❄️ Winter (December to February)
From December through February, Tokyo enters its cold and dry winter season. Average temperatures range from the 30s to 50s Fahrenheit (2-12°C).
While winter means chilly weather, it offers perks like holiday festivities and Tokyo's famous snow festivals held in February. You'll also beat the crowds and find cheaper airfares and hotels during winter. Be sure to pack heavy layers!
Tips for Visiting Tokyo
Beat the Crowds by Avoiding Cherry Blossom Season
While seeing the cherry blossoms in Tokyo is incredible, the crowds during sakura season can be intense. If you prefer less chaotic sightseeing, avoid late March to early April. The weather is nearly as nice in May.
Bring Light Jackets and Long Sleeves for Summer
Don't pack only T-shirts and shorts for visiting Tokyo in summer. Many restaurants, stores, and subway cars blast the AC. Have light layers and long sleeves on hand for cooler indoor temperatures.
Consider a Summer Yoyogi Park Visit
When Tokyo's summer heat gets intense, trade crowded indoor spots for the outdoors at Yoyogi Park. Here you'll find shade and light breezes under huge trees.
Pack Layers for Tokyo Winters
Winter in Tokyo means bundling up against chilly air. Pack thermal underlayers, sweaters, a heavy winter coat, gloves, and a hat. Stay cozy indoors at cafés and heated shops on cold days.
Know the Rainy Season Details
Tokyo gets substantial rainfall from June to July during tsuyu (the rainy season). However, showers often pass quickly. Check forecasts and have an umbrella to enjoy the city during tsuyu.
Book Accommodations Early for Peak Times
During cherry blossom season, summer, and fall foliage peak, hotel rates climb. Reserve accommodations several months in advance for the best value prices. Ryokans also book out months ahead.
Purchase Train Passes to Save
Use rail passes like the Japan Rail Pass or Tokyo Subway Ticket to save on getting around Tokyo. This avoids constantly buying individual train tickets around this vast city.
Fill Up on Street Food
Skip expensive sit-down meals by grabbing tasty street food in Tokyo. Stop at convenience stores for pre-made items. Visit bustling food halls like those in train station basements.
Use Shoulder Season Sales
Look for travel deals on flights, hotels, and tours during Tokyo's shoulder seasons of spring and fall. Providers offer sales to entice visitors during low season.
FAQs About Visiting Tokyo
What is the cheapest time to visit Tokyo?
The cheapest time to visit Tokyo is from January to early March when you'll find lower lodging rates, discounted tours/attraction tickets, and cheaper airfare. The tradeoff is Tokyo's chilly winter weather.
When is the rainy season in Tokyo?
Tokyo's rainy season (tsuyu) typically falls in early June through July. While showers are frequent, they often pass quickly allowing you to continue sightseeing. Late summer into fall sees less frequent rainfall.
What is the hottest month in Tokyo?
August is generally Tokyo's hottest month with average highs around 86°F (30°C) and scorching humidity. September still brings warm temperatures before cooling down in October.
When do cherry blossoms bloom in Tokyo?
In a typical year, Tokyo's cherry blossoms start blooming in late March and reach full bloom in early April before falling by mid-April. The timing varies annually depending on weather conditions.
When is Golden Week in Japan?
Golden Week is a series of four Japanese holidays that combined provide a week-long vacation period from late April to early May. Major attractions get very crowded during Golden Week.
What months do typhoons hit Japan?
The typhoon season in Japan runs from August through October with the peak in September. Strong winds and heavy rain often cause transportation delays and closures during typhoons.