The irresistible aroma of freshly baked bread is difficult to resist. Now, fiber artist Atelier Hatena captures the charming beauty of various breads and pastries in delightful felt sculptures that look real enough to take a bite of.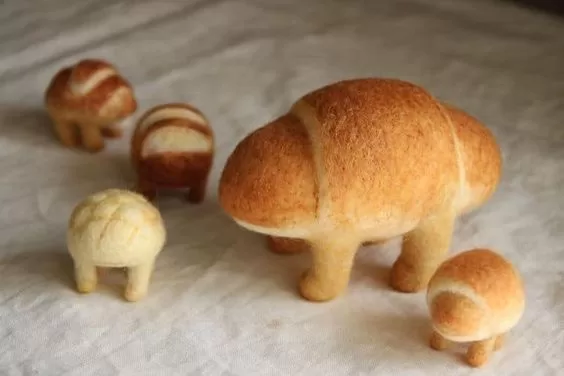 Based in Hiroshima, Japan, Atelier Hatena brings breads of all kinds to life using finely crafted felt. From crusty baguettes to buttery croissants, their incredible attention to detail makes these creations look freshly baked. The textures and colors of the different bread types are captured beautifully.
What makes these sculptures even more adorable is the addition of tiny legs sticking out from each bread. The little legs transform them from yummy baked goods into cute critters. You can almost imagine them scurrying across the table!
The playful quality of the sculptures is shown in the whimsical photographs of the pieces posed in charming scenarios. They climb on mugs, hide among flowers, and nestle on tablecloths as if they have sprouted little legs and scampered off the baking sheet.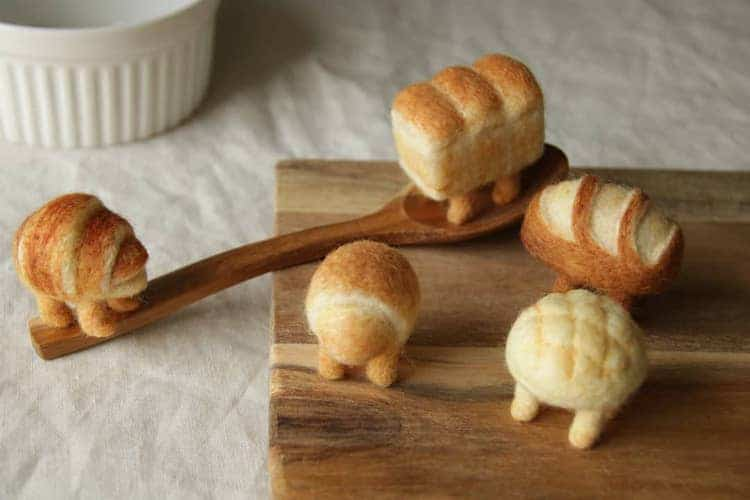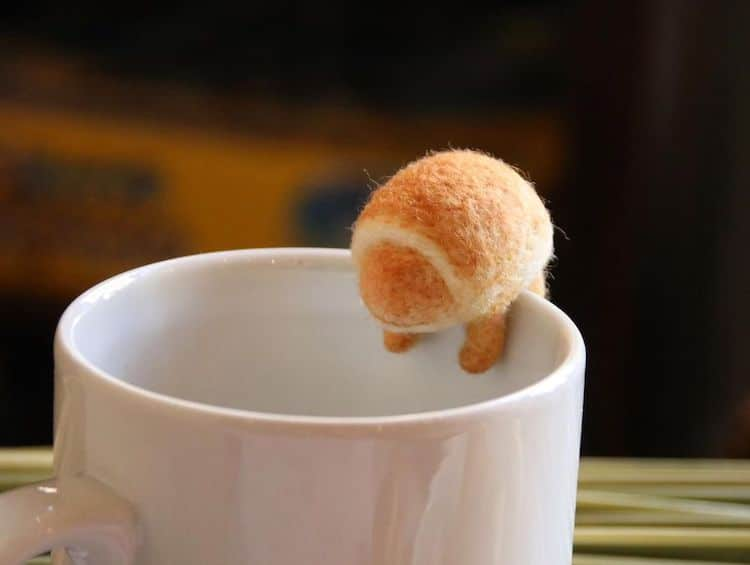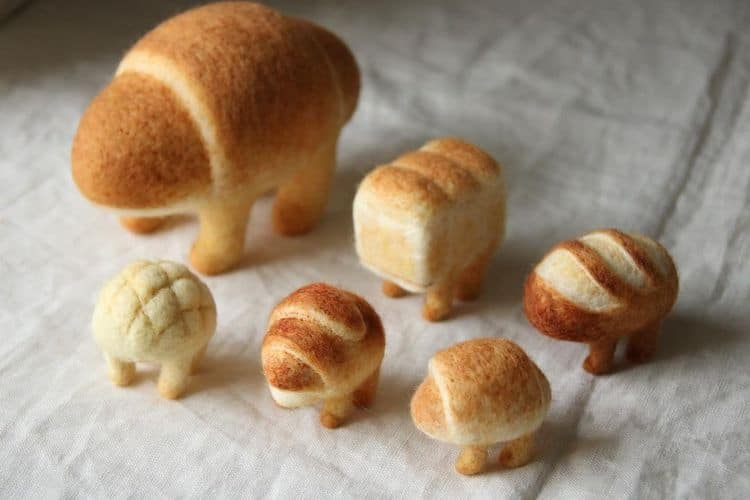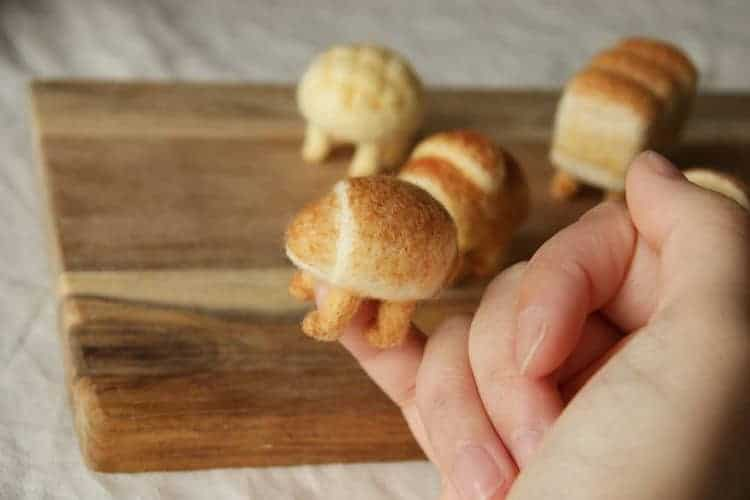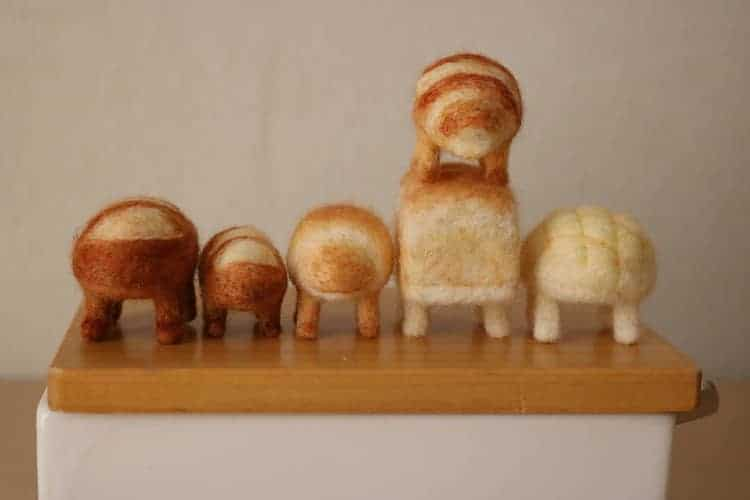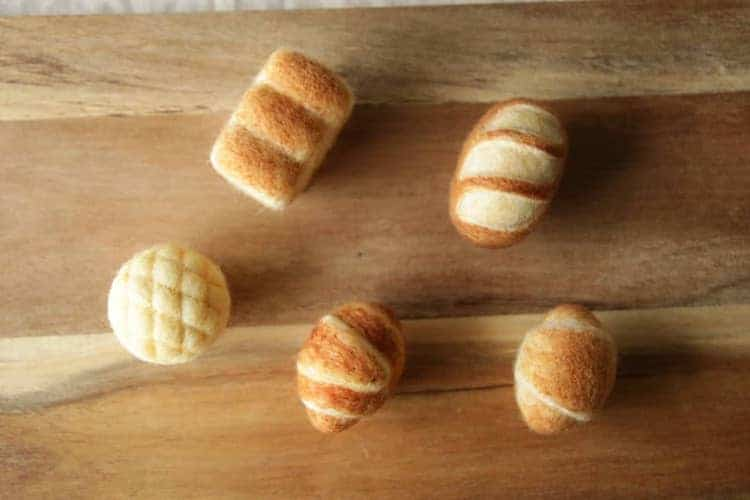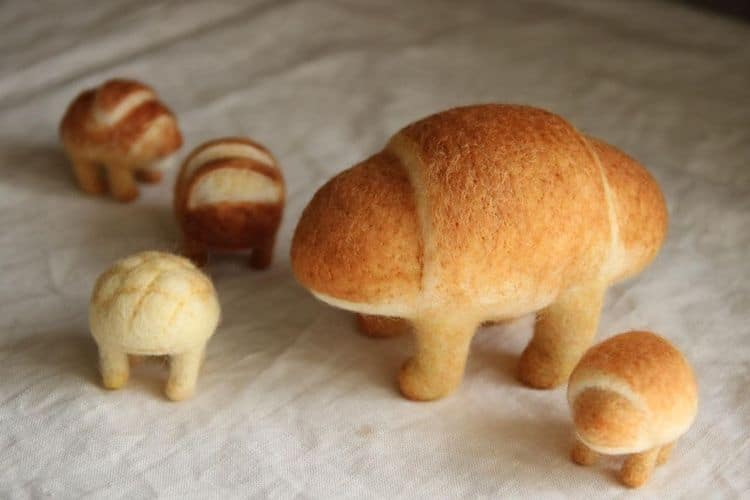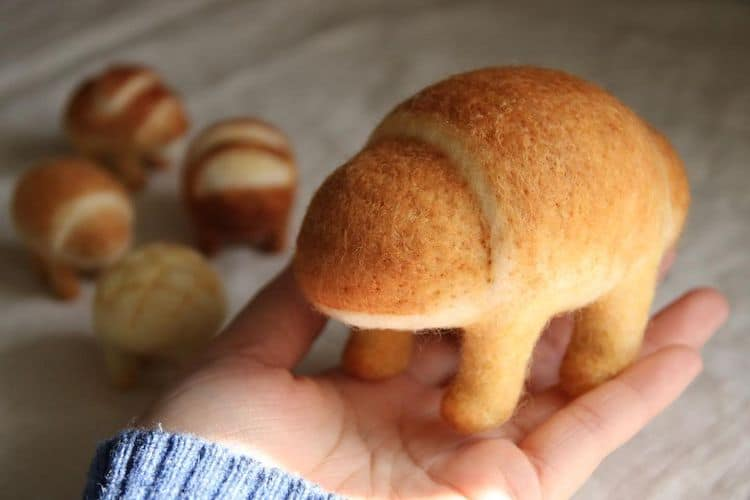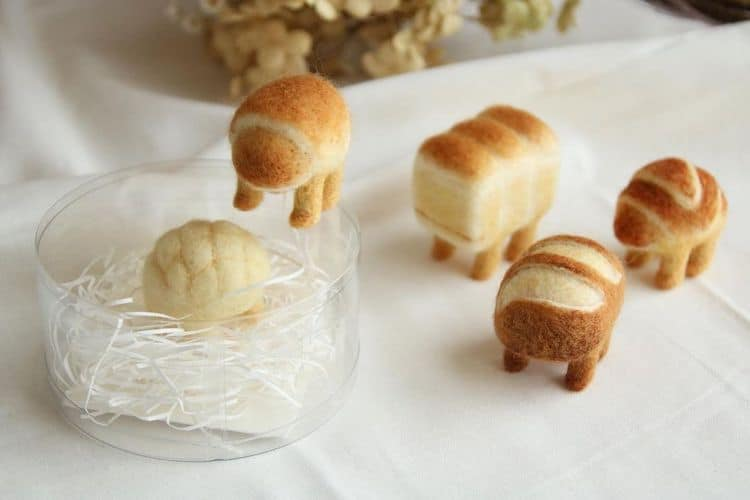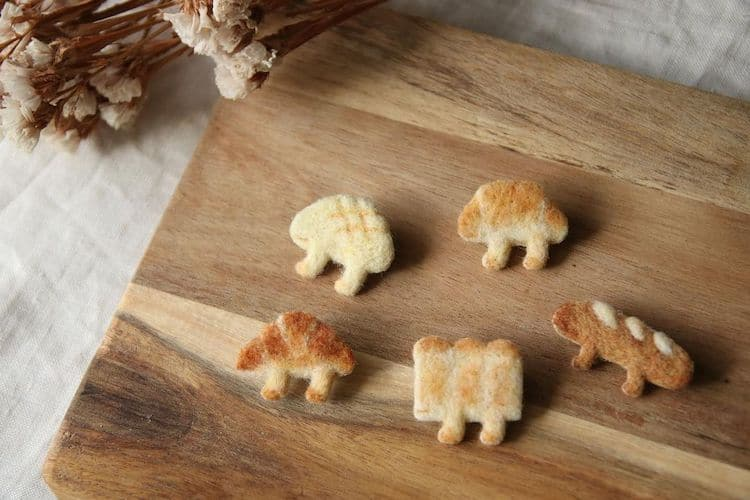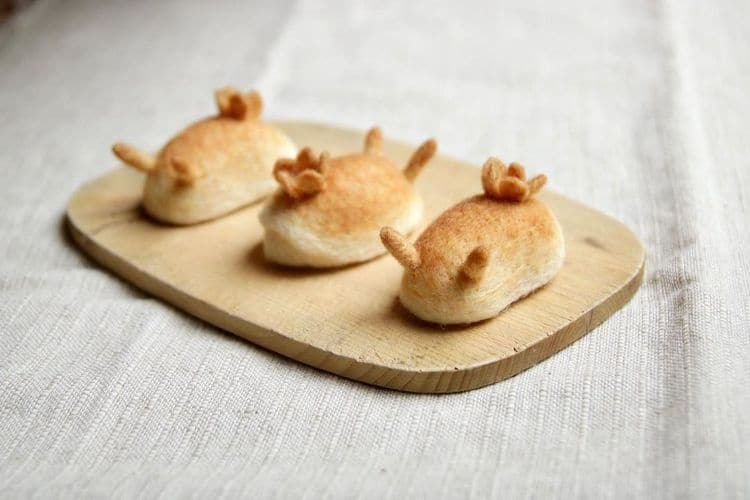 Beyond different types of bread, Atelier Hatena also creates felt sculptures of pastries like cinnamon rolls and melon pan. There are also tiny mushrooms and bugs made of wool fibers that look realistic enough to make you do a double take.
The amount of skill and detail that goes into each piece is incredible. The artists notes that each sculpture takes around 90 hours and over one million stitches to complete. They are truly labors of love.
These one-of-a-kind creations would make imaginative and conversation-starting pieces for any space. The sculptures celebrate the comforting, familiar foods we love while also transforming them into something new and unexpected.
Atelier Hatena's charming felt sculptures can be purchased through their online shop, Minne. They often sell out quickly, so keep an eye out for restocks if you wish to bring home one of these adorable bread critters. You can also follow the artists on Twitter and Instagram for updates on new releases in their ever-growing bread bug collection.