The construction of Japan's future tallest skyscraper has officially begun near Tokyo Station. The 390-meter Torch Tower is scheduled for completion in March 2028 and will surpass the current tallest building in Japan, the 330-meter Azabudai Hills Mori JP Tower in Tokyo.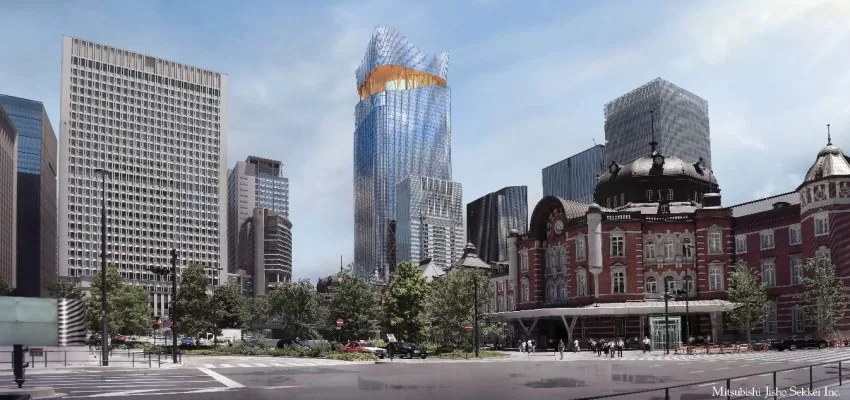 Project Details
Developer Mitsubishi Estate Co. held a groundbreaking ceremony last week to mark the start of construction on the highly anticipated skyscraper project near the Nihombashi exit of Tokyo Station. The Torch Tower will have 67 floors total, with 63 floors above ground and 4 basement floors.
The building will feature a mix of uses:
Floors 7-53: Offices
Higher floors: Luxury hotel and observation deck
Lower floors: Entertainment venue with 2,000 person capacity
Architecturally, the building will have a torch-inspired design, with lighting intended to make the upper floors visible to passersby below.
The total floor area will be approximately 544,000 sq meters, providing space for offices, residences, retail, and amenities within the tower.
Timeline and Cost
Construction on the Torch Tower officially began on September 27, 2023 and is scheduled for completion in March 2028. The total construction cost is estimated around 500 billion yen (US$4.77 billion).
Significance of the Project
The Torch Tower will be the tallest building in Japan upon completion in 2028, surpassing the current record holder. Some key facts about the significance of the project:
Height: 390 meters, tallest building in Japan
Brings first luxury Dorchester Collection hotel to Japan
Part of major redevelopment of Tokyo Station area
Aims to draw international visitors to the area
Mitsubishi Estate hopes the tower will "light up Japan" and become an iconic fixture in Tokyo's skyline as a prominent landmark. The project is a major infrastructure upgrade linking the Tokyo Station area to the heart of the city.
Torch Tower Construction
The groundbreaking marks the official commencement of construction on Japan's next record-setting skyscraper. The Torch Tower promises to elevate Tokyo's skyline and provide an ambitious mixed-use hub when completed in 2028. The project brings modern architecture, business activity, tourism, and infrastructure together around Tokyo Station.
Key Facts
| Fact | Detail |
| --- | --- |
| Developer | Mitsubishi Estate Co. |
| Location | Near Tokyo Station |
| Completion | March 2028 |
| Height | 390 meters |
| Floors | 67 total (63 above ground) |
| Use | Offices, hotel, entertainment venue, observation deck |
| Architectural features | Torch design, lighting |
| Total floor area | 544,000 sq meters |
| Estimated cost | 500 billion yen |
Current Tallest Skyscraper in Japan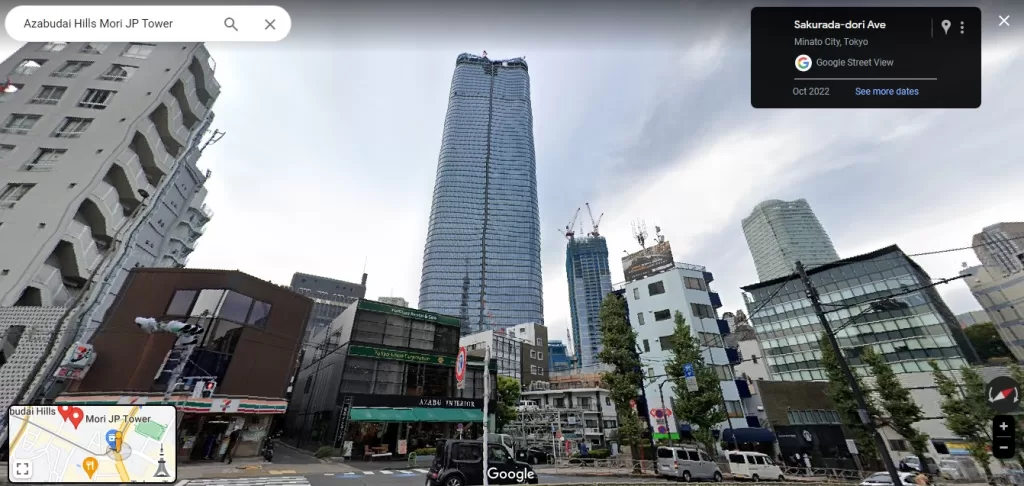 The tallest skyscraper in Japan is the Azabudai Hills Mori JP Tower, which is 325.5 meters (1,068 feet) tall. It was completed in 2023 and is located in the Azabudai Hills development in the Minato ward of Tokyo.
The Torch Tower, which is currently under construction in Tokyo, is expected to be completed in 2027 and will become the tallest skyscraper in Japan at 390 meters (1,280 feet) tall.
Japan has relatively shorter skyscrapers compared to other Asian countries, such as China and South Korea. This is due to a number of factors, including the high cost of land, the risk of earthquakes, and strict building regulations.
Despite their shorter height, Japanese skyscrapers are known for their innovative design and engineering. The Azabudai Hills Mori JP Tower, for example, is designed to withstand earthquakes of up to magnitude 9.0.