Gundam Factory Yokohama has announced the extended stay of one of its most popular and certainly tallest attractions: the giant Gundam. This massive 18-meter-tall robot will be available to fans and tourists until March 31, 2024.
An Engineering Marvel: The Life-sized Moving Gundam
Initially set to close at the end of March 2023, the decision to extend its stay was made due to overwhelming requests from fans who could not visit the attraction because of the COVID-19 pandemic and travel restrictions. This impressive robotic marvel showcases superb engineering and captures the imagination of those who have grown up watching the iconic anime series.
History of Gundam Factory Yokohama
The development of this enormous feat began in 2014, with designers taking several years to perfect its mechanics before it was finally unveiled in December 2020. Since then, the exhibit quickly gained immense popularity among local and international fans.
Behind-the-scenes Access: Gundam Dock Tower
One of the main attractions at Gundam Factory Yokohama is the Gundam Dock Tower. By purchasing a separate ticket, visitors can gain an up-close look at the massive Gundam from the 5th floor of the tower. The tower also offers amazing views of Yokohama's skyline.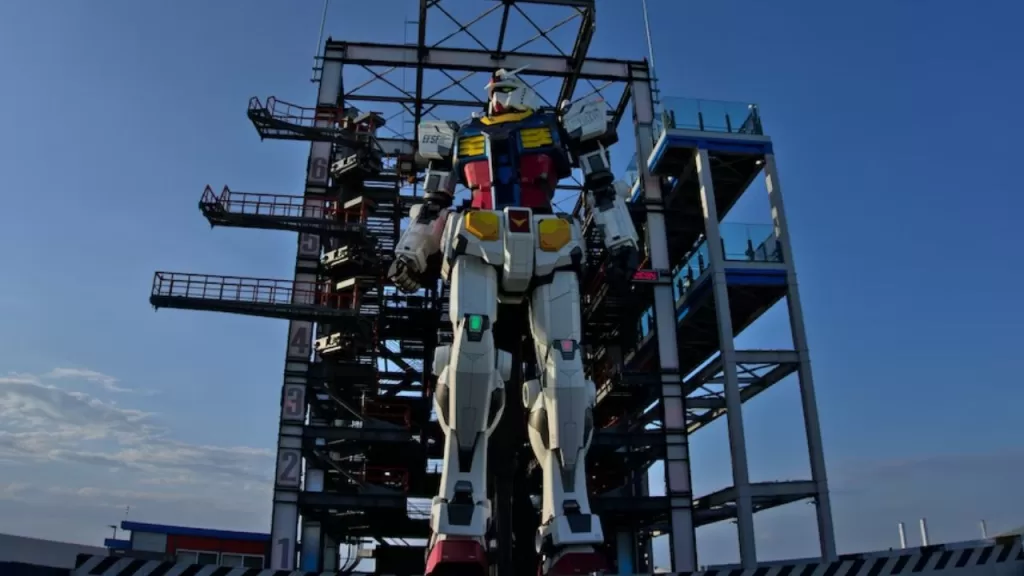 Interactive Learning Experience: Gundam-Lab
In addition to admiring this mechanical marvel from various vantage points, visitors can explore the fascinating world of mobile suits through interactive learning experiences at Gundam-Lab. This exhibition facility offers insights into the mechanism behind moving Gundams, enhancing fans' appreciation and understanding of these sophisticated machines.
Exclusive Merchandise and Dining Experience: The Gundam Base Yokohoma Satellite & Gundam Café Yokohama Satellite
Visitors to the Gundam Factory can also enjoy plenty of shopping and dining options. The Gundam Base Yokohoma Satellite offers exclusive Gundam merchandise, including limited edition Gunplas (Gundam plastic models). Fans can also enjoy a themed dining experience at the Gundam Café Yokohama Satellite, indulging in original food items and beverages while taking in the amazing views of Gundam from the terrace seating.
Captivating Night Light Shows
Light-up performances are scheduled during specific times to fascinate visitors further, illuminating the moving Gundam with stunning colors and effects, adding another layer of excitement to an already unforgettable experience.
Extended Stay: A Dream Come True for Mecha Fans
With the announcement of the extended stay until March 31, 2024, fans who previously missed out on this remarkable attraction due to travel restrictions now have another opportunity to visit Yokohama and fulfill their dreams of witnessing a giant working Gundam up close. This amazing experience is now open not just to local enthusiasts but also to international fans, further solidifying Yokohama's reputation as a hub for entertainment and innovation.