Harajuku, the heart of Tokyo's vibrant shopping district, is set for a remarkable transformation as it embraces the concept of urban green spaces while redefining the shopping experience. Slated to open in Spring 2024, the innovative commercial facility will feature a multi-level terrace, a vertical garden, and many shops and restaurants.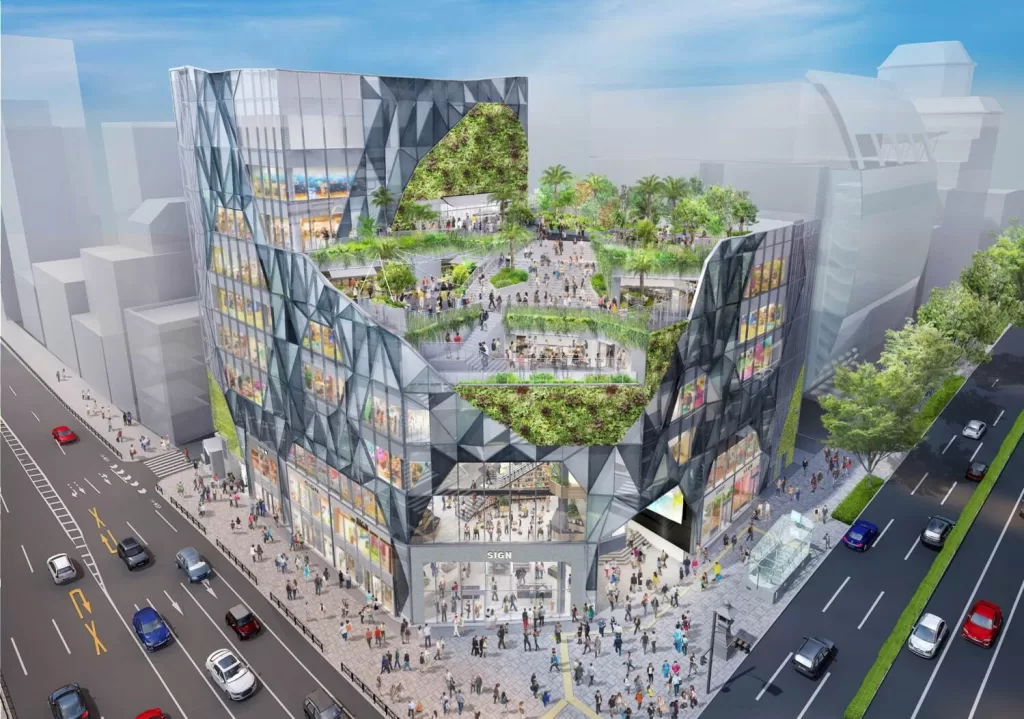 Unveiling the Future of Retail and Sustainable Spaces
Designed by renowned architect Akihisa Hirata, the 12-story building with three basement levels promises to provide a unique blend of commerce and nature. Spanning an area of 3,085 square meters (33,200 square feet) on the street level and a total floor area of 19,930 square meters (214,649 square feet), this groundbreaking project aims to set new standards for urban spaces.
A Lush Oasis Amidst Urban Sprawl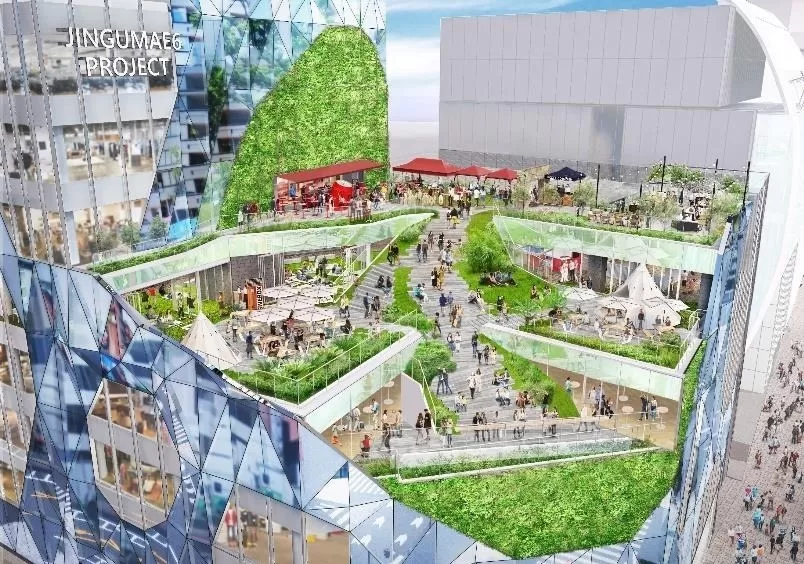 At the heart of this project is the integration of greenery and ecological awareness into retail space designs. The multi-level terrace will create an impressive vertical garden on top floors. Envisioned as a lush oasis amidst Tokyo's bustling streets, this rooftop space will welcome shoppers to relax amidst cascading vegetation and experience sustainable shopping like never before.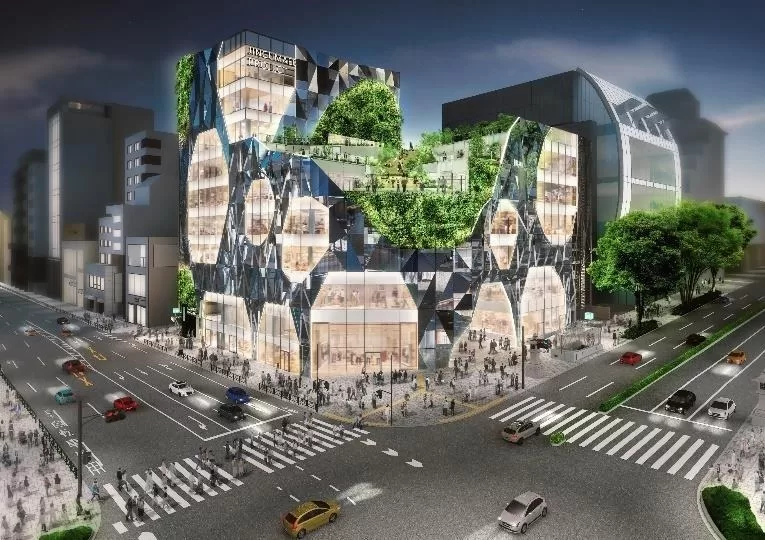 Greenery Meets High Fashion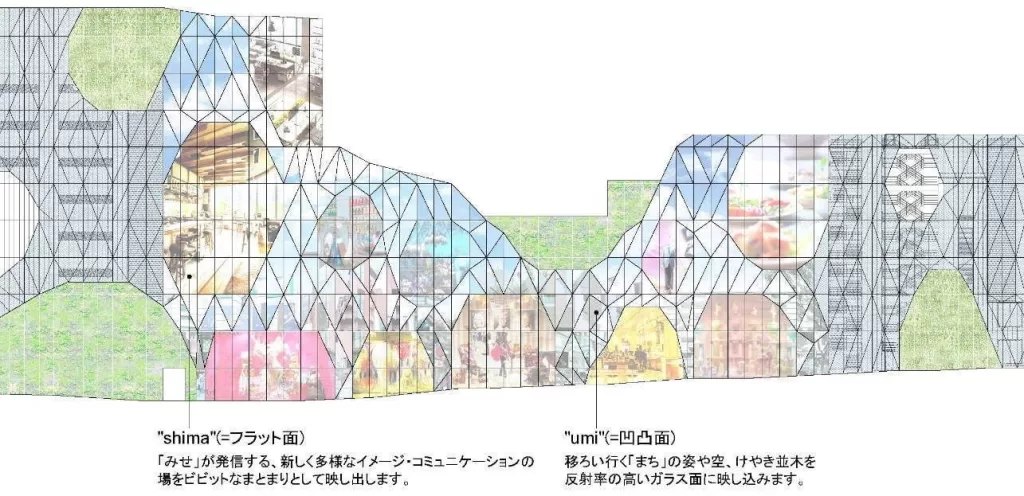 Using cues from neighboring attractions such as Meiji Shrine's forested landscape, Omotesando's Zelkova tree-lined boulevard, and Shibuya's sophisticated fashion scene, Hirata drew inspiration from these elements when conceptualizing this breathtaking commercial structure. The harmonious mix of nature-themed design elements with high fashion makes it an architectural marvel that showcases modern aesthetics while paying tribute to traditional Japanese culture.
Iconic Glass Exterior Reflects Creative Vision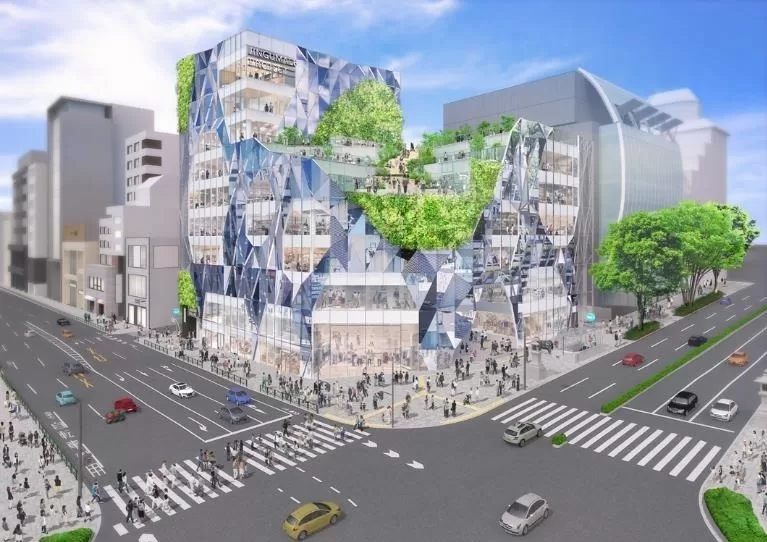 Similar to Harajuku's iconic Tokyu Plaza entrance, this new facility features a mesmerizing state-of-the-art glass exterior that captures the surrounding cityscape panoramas. Divided into two distinct areas – the "umi" and "shima" zones, this striking façade reflects both natural and urban reflections. While the "umi" area mirrors the ever-changing street views and lush greenery, the "shima" area showcases bustling shops and vibrant cultural expressions from within.
Harajuku: A New Beacon of Sustainability and Creativity
The Jingu-mae 6-chome Area Redevelopment Project aims to provide a creative consumer experience and strives to become an example of environmentally conscious design. The facility's blend of green spaces, rich cultural heritage, and innovative architectural elements is a testament to Harajuku's desire for sustainable growth in the upcoming years.
As global cities deal with growing concerns about urbanization, such innovative ventures could inspire architects and urban planners worldwide to rethink their approach toward creating new spaces for future generations. Harajuku's contemporary take on multifunctional commercial facilities empowers consumers to embrace high fashion and eco-friendly living, ultimately shaping a future where sustainability takes precedence.