For a limited time, visitors to Himeji Castle can experience a magical illusion during the Kyouka Suigetsu nighttime illumination event from November 22 to December 11. Himeji Castle, a UNESCO World Heritage Site, will be reflected in a pool of water newly created in the plaza, making it seem as if the castle is floating gracefully on the water's surface.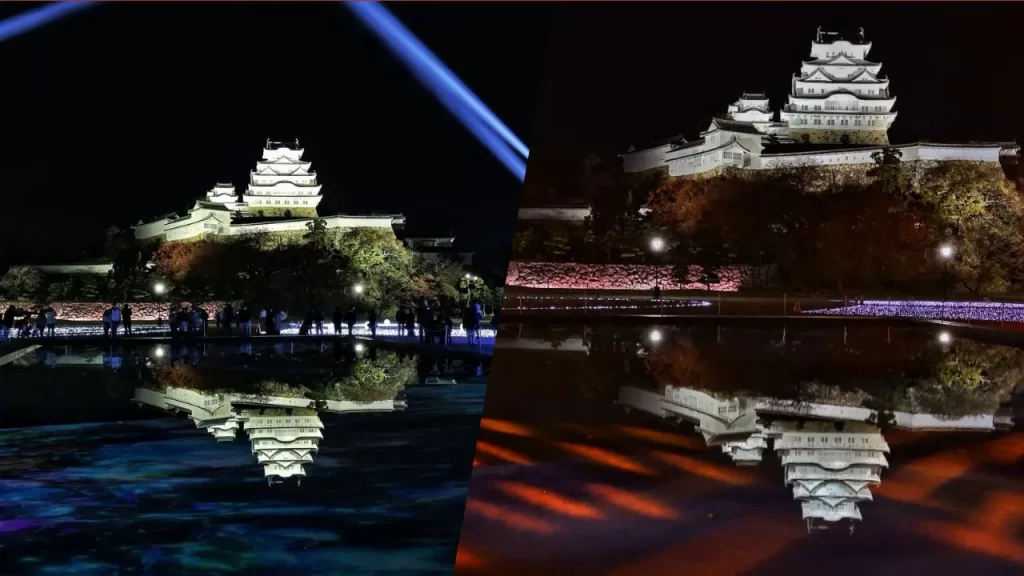 Known as "White Egret Castle" for its elegant white walls and towers, Himeji Castle is considered one of Japan's most breathtaking castles. During the Kyouka Suigetsu event, held for the second time this year, the normally empty plaza in front of the castle will be transformed into a Japanese garden-style pool to enhance the castle's beauty at night. Gentle ripples in the water create a mesmerizing mirror-like effect as the lit-up castle is captured in reflection.
In addition to the main pool, smaller pools placed strategically around the plaza reflect different parts of the castle from various angles. The experience is amplified by traditional Japanese garden elements complementing the scene. Visitors can leisurely stroll and find the perfect spots to photograph Himeji Castle illuminated against the night sky while reflected in the still waters below.
The Otemae-dori street leading to the castle will also be lined with lights to create a ceremonial path to the main attraction. Don't miss this rare opportunity to see one of Japan's iconic castles illuminated and reflected in water at night. Visitors are recommended to purchase advance tickets for timed entries starting at 5:30pm. Let the magic of Himeji Castle reflected in water leave you spellbound during the Kyouka Suigetsu event this fall.