Japan has visa exemption arrangements with several countries. This allows citizens of those countries to enter Japan as "temporary visitors" without having to obtain a visa.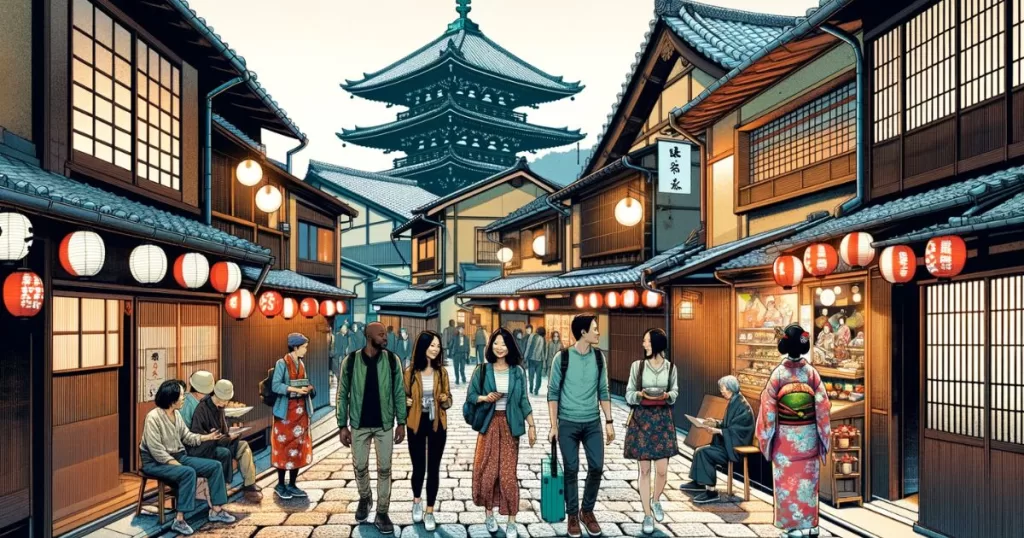 The visa exemption enables passport holders from designated countries to stay in Japan for a set period of time, typically up to 90 days. However, the exact duration varies between specific countries based on reciprocal agreements with Japan.
Countries Eligible for 90 Days Visa-Free Entry
The Japanese Ministry of Foreign Affairs allows citizens of 70 countries and regions to enter Japan without a visa for short-term stays. The visa exemption enables tourism, visiting family/friends, and other activities without having to apply for a full visitor visa.
Eligible Countries and Allowed Durations
The visa waiver allows stays of up to 90 days for most countries. But some have shorter limits:
Brunei – 14 days
Indonesia – 15 days
Thailand – 15 days
United Arab Emirates – 30 days
Qatar – 30 days
The full list of eligible nationalities are:
Asia
Brunei, Indonesia, Malaysia, Republic of Korea, Singapore, Thailand, Hong Kong, Macao, Taiwan
North America
Canada, United States
Latin America and Caribbean
Argentina, Bahamas, Barbados, Brazil, Chile, Costa Rica, Dominican Republic, El Salvador, Guatemala, Honduras, Mexico, Suriname, Uruguay
Oceania
Australia, New Zealand
Middle East
Israel, Qatar, Turkey, United Arab Emirates
Africa
Lesotho, Mauritius, Tunisia
Europe
Andorra, Austria, Belgium, Bulgaria, Croatia, Cyprus, Czech Republic, Denmark, Estonia, Finland, France, Germany, Greece, Hungary, Iceland, Ireland, Italy, Latvia, Liechtenstein, Lithuania, Luxembourg, Malta, Monaco, Netherlands, North Macedonia, Norway, Poland, Portugal, Romania, San Marino, Serbia, Slovakia, Slovenia, Spain, Sweden, Switzerland, United Kingdom
Passport Requirements
Many countries require an ePassport compliant with ICAO standards to use the visa waiver. For others like Barbados and Lesotho, having a machine-readable passport is mandatory. Citizens without the proper passport could be refused entry.
Some visa exemptions like Hong Kong and Macao only apply to residents with special administrative region passports.
Longer Stays
For countries whose citizens can stay 180 days visa-free, those wishing to remain in Japan over 90 days must apply for an extension at a regional immigration bureau.
So in summary, Japan allows short visa-free visits for tourism and other purposes to passport holders from 70 countries. Stays range from 14-90 days depending on the nationality. Travelers should ensure they have the required passport to avoid problems entering Japan.