On March 16, 2022, a strong earthquake struck off the coast of Fukushima Prefecture in northeastern Japan. The tremor cracked and damaged a section of the vital Tohoku Expressway between the Kunimi and Shiroishi exits. Dramatic photos circulated showing huge fissures running along the roadway, forcing the closure of the entire expressway.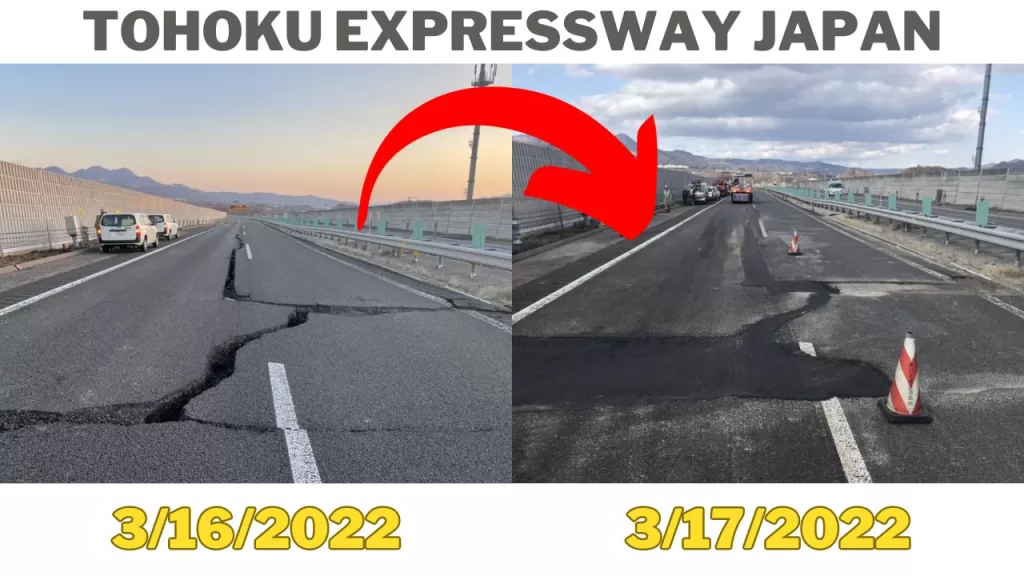 In a remarkable feat of efficient infrastructure repair, the expressway was repaired and reopened in a mere 16 hours. The Central Nippon Expressway Company (NEXCO) posted before and after photos on Twitter, showing the large cracks on the evening of March 16 and the smooth asphalt surface by the afternoon of March 17.
The rapid turnaround demonstrates the preparedness and work ethic of Japanese civil engineering. NEXCO likely had repair materials, equipment, and personnel ready to mobilize immediately after the quake. Work crews toiled through the night to patch the cracks so the important roadway could reopen promptly.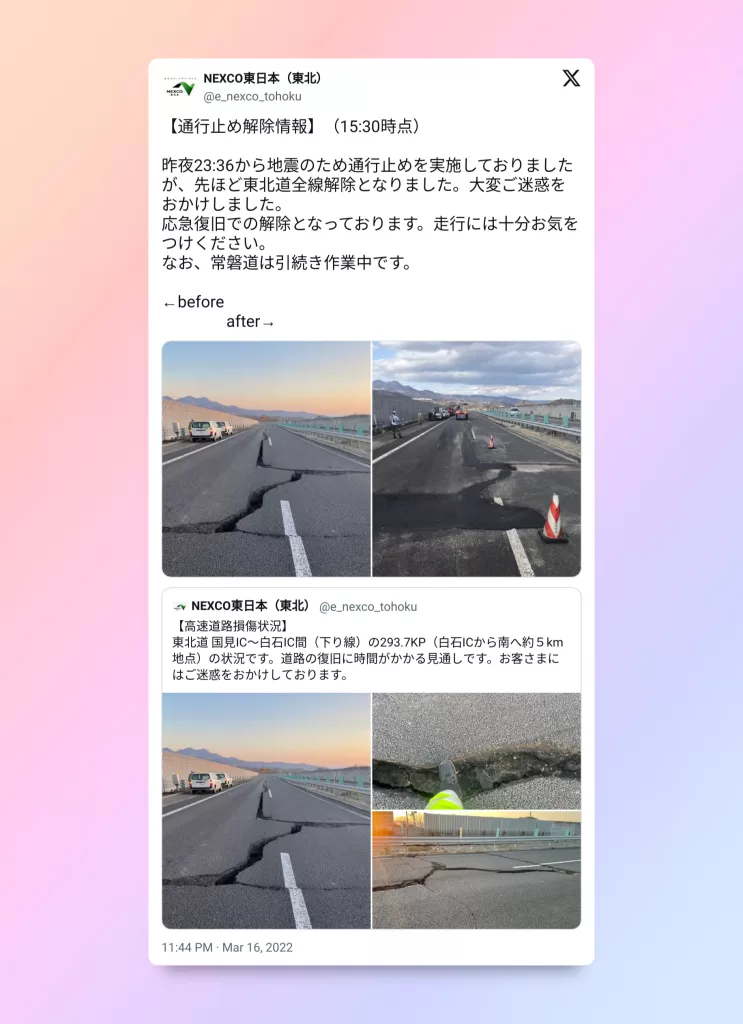 This quick action, and similar incidents, highlights hallmarks of Japanese infrastructure projects – careful disaster preparation, seamless teamwork, and relentless diligence to complete repairs quickly and safely. The efficiency minimizes economic impacts by restoring vital transportation arteries. It also demonstrates respect and care for local communities affected by disasters.
Northeastern Japan is particularly susceptible to earthquakes and tsunamis, giving engineers invaluable experience responding to infrastructure damage. Lessons learned from the devastating 2011 Great East Japan earthquake have clearly informed planning and procedures. The fast highway repair inspires confidence that Japan's civil engineering expertise will continue serving the nation well when the next big quake inevitably occurs.