Climbing Mt. Kinabalu is a popular goal for many Malaysians. Nobutaka Sada, a Japanese tailor, recently made headlines for his unique approach to the challenge. He was spotted in a blue business suit and brown leather shoes as if he was heading to an important summit meeting.
Videos of Sada went viral on TikTok, with hikers asking him where he was going dressed like that. He smiled, "I have a business meeting at the top of the mountain." Later, Sada was seen at the summit, taking photos.
Though some assumed Sada was a businessman with a meeting at the top, his climb was actually a promotional effort for his family's business. He wanted to demonstrate the quality of their goods by showing that a suit could survive a mountain hike.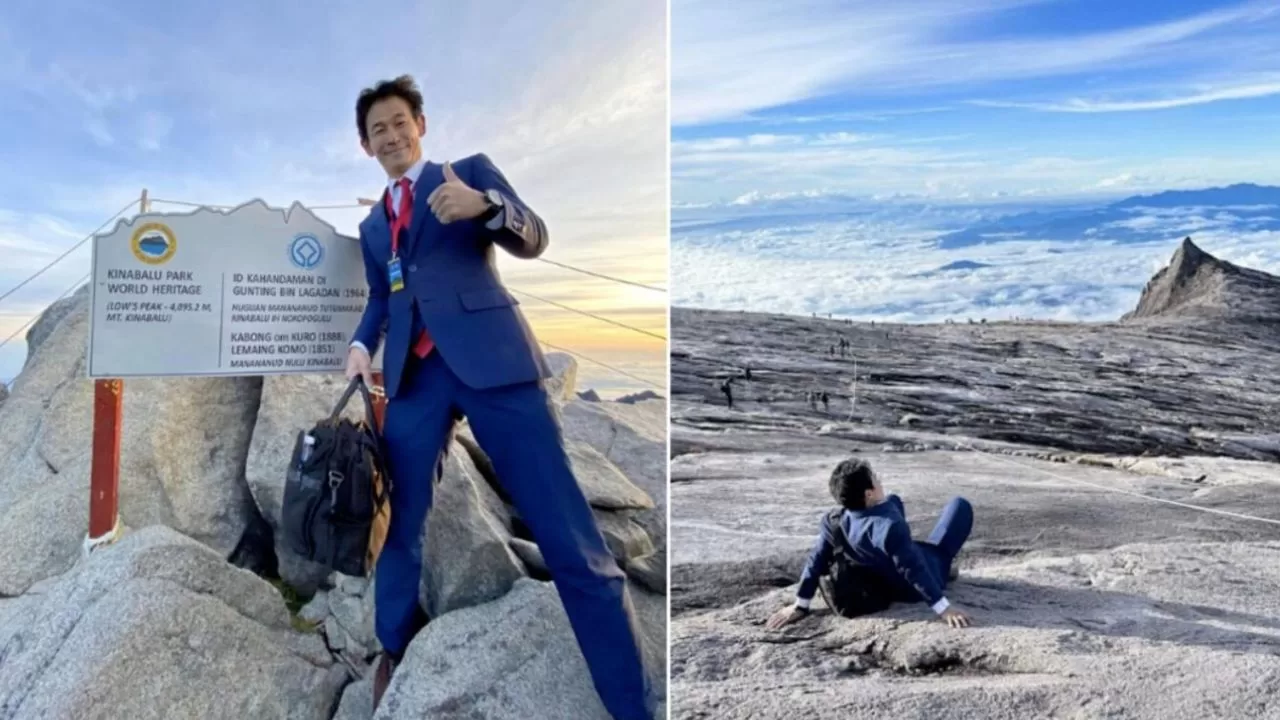 In a Facebook post, Sada wrote, "SADA's order suit is appropriate to climb Mount Kinabalu. We have climbed to 2,300m in elevation in the humid tropical climate and were soaked, but SADA's suit kept it at a level for us to go to corporate meetings!" He also noted that he was able to stay in a hut in the middle of the night and enjoy the sunrise from the top of the mountain.
This story of Nobutaka Sada is an inspiring example of how a tailor's suit can be used for more than just a business meeting. His journey to the summit of Mt. Kinabalu proves that quality clothing can withstand any challenge.