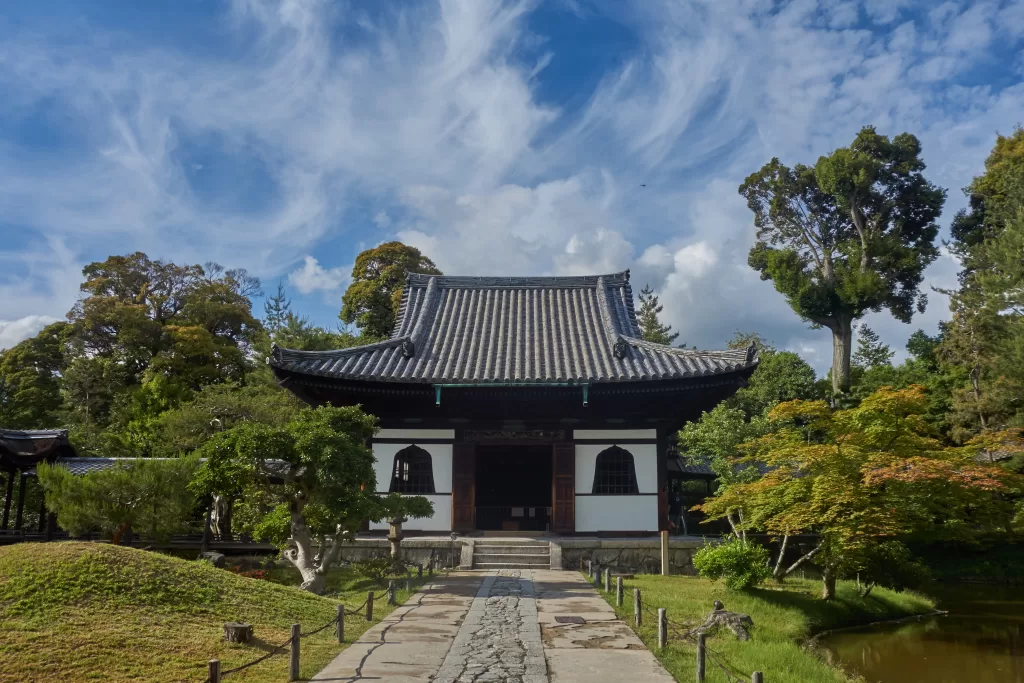 Kodai-ji, a well-preserved temple formerly known as Kodaijusho-zenji Temple, is one of Kyoto's remarkable historical sites. Founded in 1605 by Kita-no-Mandokoro in memory of her late husband, Toyotomi Hideyoshi, this temple has survived multiple fires since 1789. The original buildings, namely Otama-ya, Kaisan-do, Kangetsu-dai, Kasa-tei and Shigure-tei remain intact today and have been designated as 'Important Cultural Properties' by the Japanese government.
The temple is conveniently located within a 10-minute walk from the Higashiyama Yasui bus stop. Its accessibility coupled with its historical relevance make it a popular destination for tourists visiting Kyoto.
Autumn Illumination at Kodai-ji
Every spring, summer, and fall, Kodai-ji attracts global visitors to its renowned illumination events. Starting in early November, as the leaves turn hues of yellow, red, and orange for the fall season, the temple opens its doors until around 9:30 PM and offers entry for around ¥600. It's one of the most fascinating Kyoto events in November.
The autumn season runs from late October to early December. During this time, the garden becomes a breath-taking spectacle of vibrant colors magnified under the evening illuminations. Visitors can stay until 10 PM enjoying not only an array of dazzling lights but also the museum and Otama-ya adorned with intricate gold designs.
A highlight of visiting Kodaijî in autumn is indeed witnessing the Garyochi pond that becomes encircled by illuminated maple leaves turning magnificent shades of yellow and red. The stunning sight reflects off the water surface creating an enchanting environment that allows a glimpse into ancient Japan's inherent tranquillity.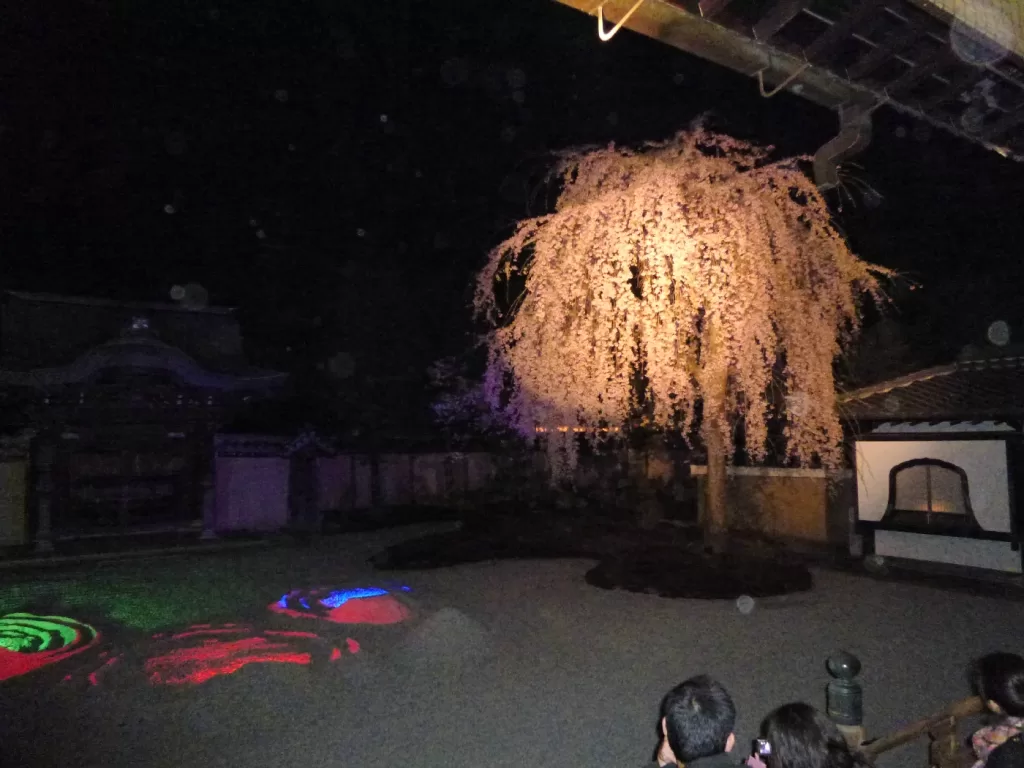 Enthralling Advancements
What adds a modern twist to these illuminations at Kodai-ji is projection mapping. This relatively new technology allows computer-generated 3D images and videos to be projected onto three-dimensional objects like buildings. At Kodai-ji, this technique generates dynamic Buddhist-themed displays over a course of three minutes making it an unforgettable experience for visitors each year.
During these projection mapping events conducted on nights of autumn illuminations, guests can expect long lines. However, those with advanced tickets face no delays providing it worthwhile to pre-purchase tickets especially given that crowds tend to thin after 9 PM during regular illumination days.
On select nights in summer, contemporary sculptures are exhibited in the garden adding another layer of artistic intrigue to an inherently serene atmosphere.
Uniting Past and Present
The entrancing blend of historical elements along with modern advancements like projection mapping bring into life the rich culture within Kodaijî's walls. Enshrining daimyo Toyotomi Hideyoshi and his wife Nene with grace amidst greenery that provides cool relief on hot summers nights or solemn dignity during autumn's vibrance showcases a transitional spectacle beloved by many annual attendees around the world.
This merger between past heritage – seen through preserved architecture from dismantled Fushimi Castle; artwork by celebrated painters; tea houses designed by notable Tea Master Sen no Rikyu; maki-e lacquer work –and contemporary aesthetics are probably why Kodaijî continues to be bustling by day and gleaming in full glory during these special nighttime illumination events annually.
A visit to Koda-ji can also be conveniently combined with trips to Maruyama Park, Ryozen Kannon, Kenninji Temple, Yasaka Jinja and Kiyomizudera or across Sanjo dori to Okazaki museum area and Heian Shrine further amplifying its desirability for history lovers around world.
Looking to immerse yourself in the rich cultural traditions of Kyoto? Take advantage of the captivating Yoroi Kizome-shiki ritual held at Kamigamo Shrine. This annual event, initiated in 2008, allows families to embrace the samurai spirit by donning traditional armor and joining a vibrant procession through the shrine's grounds.