Netflix enthusiasts in Japan have a new reason to rejoice, as the streaming giant has just opened an immersive pop-up experience in the bustling district of Harajuku. Lasting for three weeks, this interactive exhibit will allow fans to dive into the incredible worlds of their favorite shows and take part in numerous activities. Read on to find out what you can expect from this thrilling event.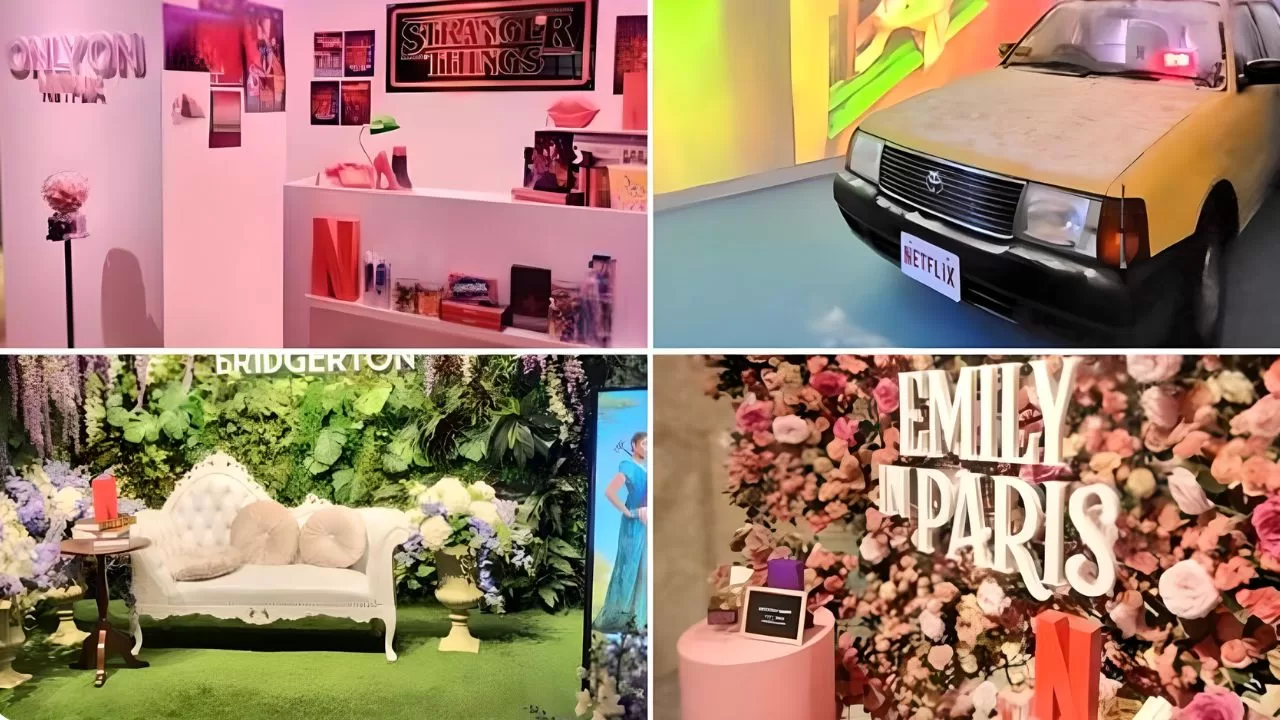 From 'Stranger Things' to 'Bridgerton': Step into Your Favorite Worlds
Located at the Q Plaza building in Harajuku, Tokyo, the pop-up event named "Only On Netflix" is divided into two main categories—the Love journey and the Adventure route—ensuring that visitors can explore their preferred genres effortlessly.
The Love Journey: Romance Comes Alive
Fans of romantic dramas like 'Bridgerton,' 'Emily in Paris,' and the hit Japanese series 'First Love' will relish the opportunity to examine their favorite universes up close. Expect behind-the-scenes footage, breathtaking photo opportunities, and adorable mementos to take home with you.
The Adventure Route: Test Your Nerve
Those who seek more suspenseful thrills can opt for the Adventure route, which plunges attendees into eerie series such as 'Stranger Things,' 'Wednesday,' and 'Alice in Borderland.' The exhibit will feature exclusive content and activities for each title, allowing visitors to experience firsthand the action-packed worlds they've fallen in love with.
Exclusive Sneak Peeks
Netflix is also offering a reserved area called Weekly Features, where guests are treated to never-before-seen previews of exciting upcoming programs—from reality shows to Korean dramas—thus satisfying audiences across multiple genres.
Snack Stations and Show-Inspired Merchandise
Alongside these fantastic exhibits, attendees can indulge in food booths inspired by their favorite series or purchase exclusive merchandise related to the shows on the display. Seize the chance to grab a slice of Surfer Boy Pizza or a scoop of ice cream from Scoops Ahoy (featured in 'Stranger Things'), or savor a steamy cup of coffee from the café in 'First Love.'
Limited Time Offer
Fans of the popular manga and upcoming Netflix series, 'One Piece,' should mark their calendars. From now until May 28, visitors will have the rare opportunity to view selected props from the live-action adaptation at this pop-up experience.
Enhance Your Visit with Spotify Playlists
To elevate your excursion even further, Spotify has curated special Love and Adventure playlists for visitors. These specially designed soundtracks let you relive your favorite scenes by pairing them with iconic music from each series.
Plan Your Visit: Key Details
Remember that although admission to the "Only On Netflix" pop-up is free, attendees are required to book tickets on the event's website in advance. The exhibition runs from now through June 11, 2023; however, the hands-on experience zones are only available between Wednesday and Sunday each week.
If you are looking for things to do around Tokyo the next couple weeks, don't miss this unforgettable chance to immerse yourself in the realms of Netflix's most popular shows. Grab your friends, book your tickets today, and prepare for an extraordinary trip unlike any other in Harajuku.