Ringing in the milestone of adulthood with tradition and ceremony, Sanjūsangen-dō, a temple situated in eastern Kyoto, opens its gate every year for a special event. The Ōmato National Archery Competition (Ōmato Taikai) is celebrated here annually and attracts around 2,000 participants from all over Japan who participate in this time-honored tradition.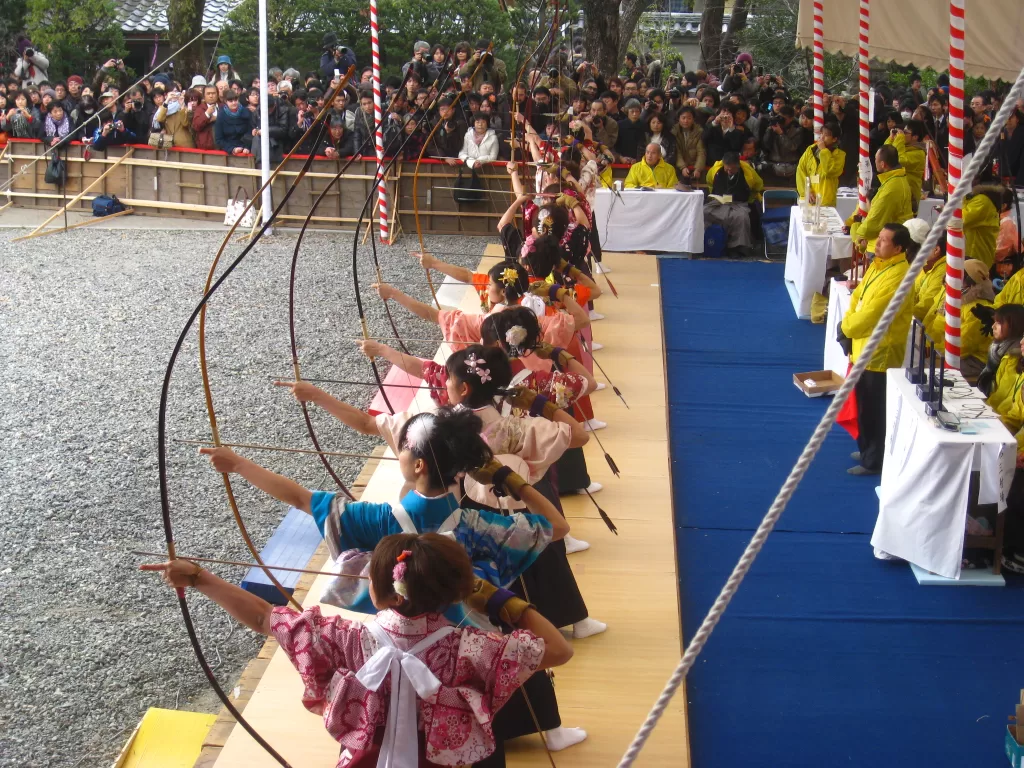 The Ritual of Ōmato Taikai and Its Historical Significance
As a key part of the celebration, a master archer kicks off the ritual by firing the first shot after which the young adults take their turns. With two arrows and two minutes at their disposal, only those who manage to hit the target set 60 meters away both times move on to the next round. The challenge may sound simple but requires a high degree of precision due to the considerable distance.
The Ōmato competition has its roots in the traditional Tōshiya competition which historically lasted for several days. It was common for individual participants during Tōshiya to fire thousands of arrows, pieces of which can still be seen embedded in the temple's beams.
Tōshiya, meaning 'passing arrow,' traces back its initiation to 1606 when a Samurai demonstrated his Kyudo expertise by shooting 100 arrows rapidly down the length of the temple with 51 hits. From then on, an annual Kyudo contest was held with various archery marathon events including Hyakui (target hit with 100 arrows), Seni (target hit with 1000 arrows), Hiyakazu, and Oyakazu.
Celebrating Adulthood in Colorful Hare-gi
An enchanting part of this competition involves women donning spectacular hare-gi – a special ensemble meant for auspicious occasions – while they take turns aiming their target shots. This ensemble consists of furisode kimono, Obi, Hakama pants complemented by hair ornaments and other appealing accessories. Young girls coming of age participating in these events add color and charm making it more popular among spectators. It's one of the most anticipated Kyoto events in January.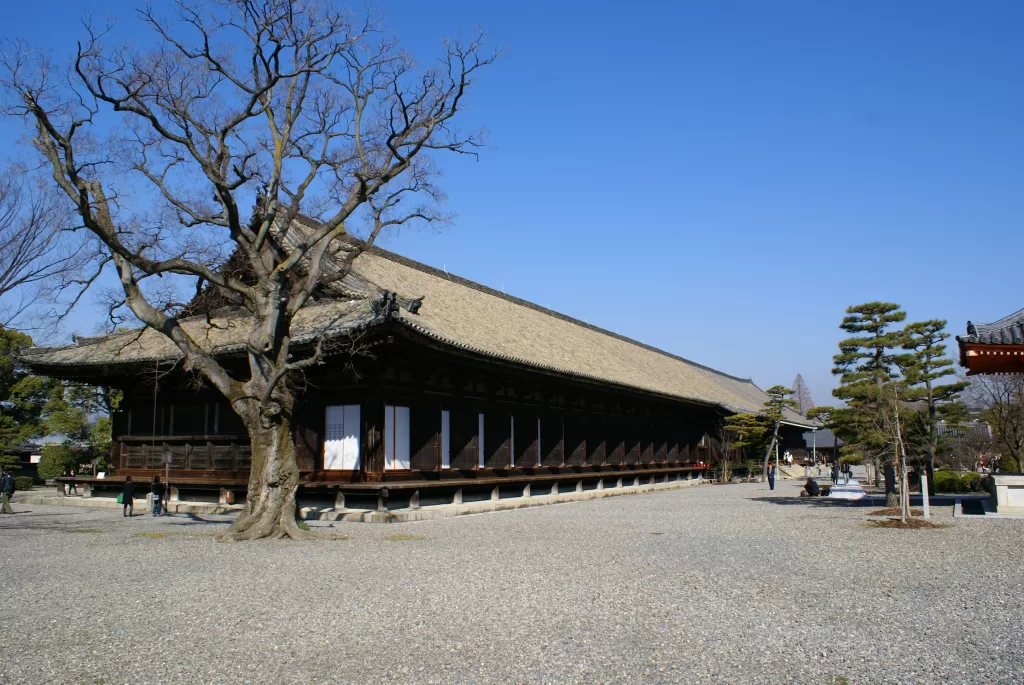 Kyudo Enthusiasts at Sanjūsangen-dō Temple
Sanjūsangen-dō is known for attracting Kyudo enthusiasts as it has always been richly linked with archery competitions throughout history. The main hall of the temple is distinctly noted for being Japan's longest wooden building standing at 120 meters long.
A manifestation of Tōshiya – Oh-mato Taikai – or Festival of the Great Target, continues today attracting around 2000 participants annually from around Japan. Participants dress splendidly and shoot at targets approximately 50-100 cm in diameter from a distance of about 60 meters. Demonstrations by older archers also form part of these events.
The competition hosts archers in groups of six shooting at four targets. Each participant is given two arrows and a time limit of two minutes to showcase their talent.
Making Memories with Rite of Willow
On this occasion, visitors can get blessed with purification through the special Rite of Willow conducted by priests warding off headaches as per beliefs associated with this ritual. Adding layers to its uniqueness, entry to the temple is free on competition day granting people access to witnessing this rich cultural experience.
This historical coming-of-age ceremony witnessed every January secures its spot as one of Japan's most dazzling displays where tradition meets festivity.
If you want to immerse yourself in Kyoto's vibrant traditions and rich heritage, Hadaka Odori, a traditional dance rooted in history and faith, is a captivating cultural experience that should not be missed.