Osaka Castle is one of Japan's most iconic landmarks. With a history of over 450 years, the castle has witnessed many pivotal events that shaped Japan. Today, Osaka Castle stands as a monument to Japan's tumultuous past and remains a must-see attraction for history lovers visiting Osaka.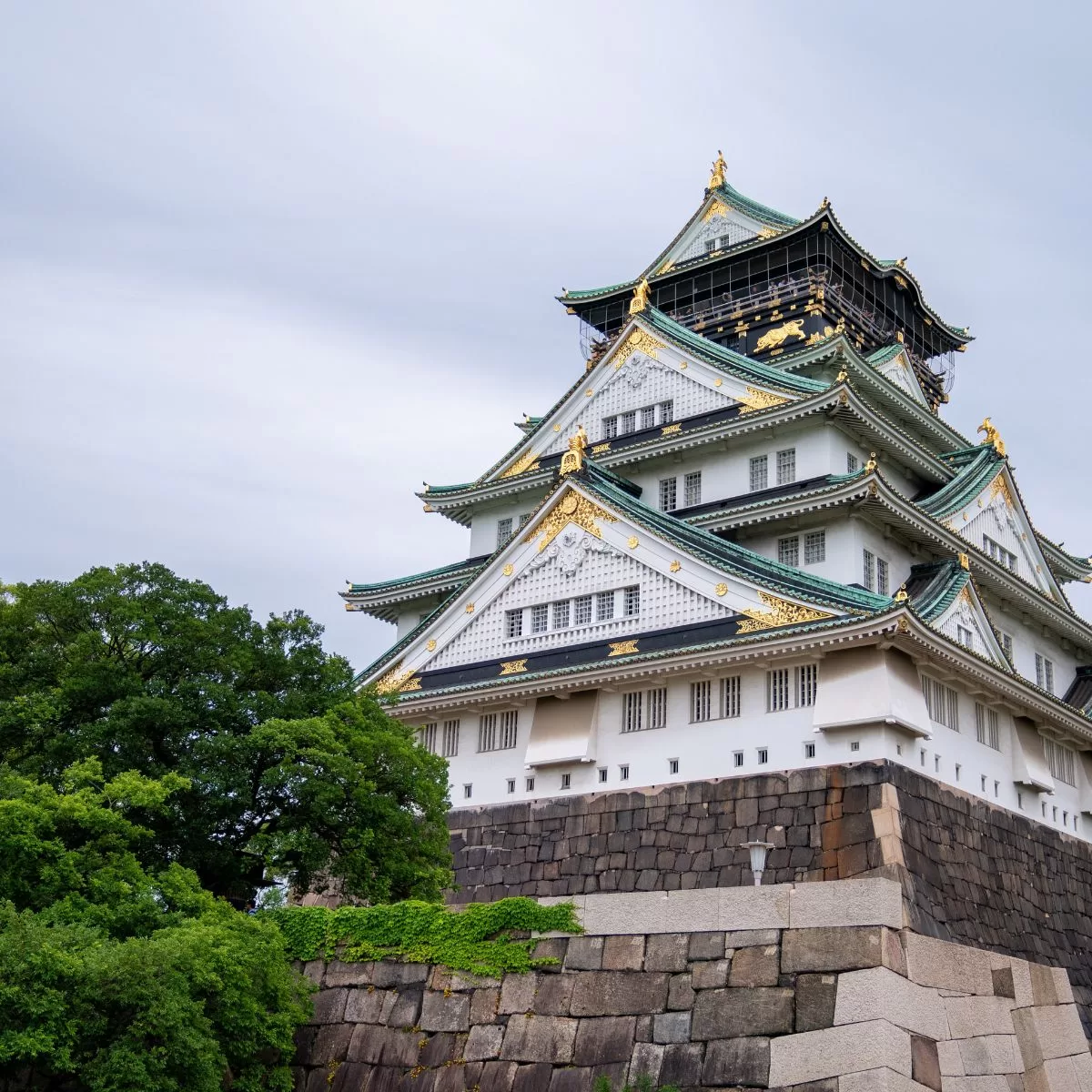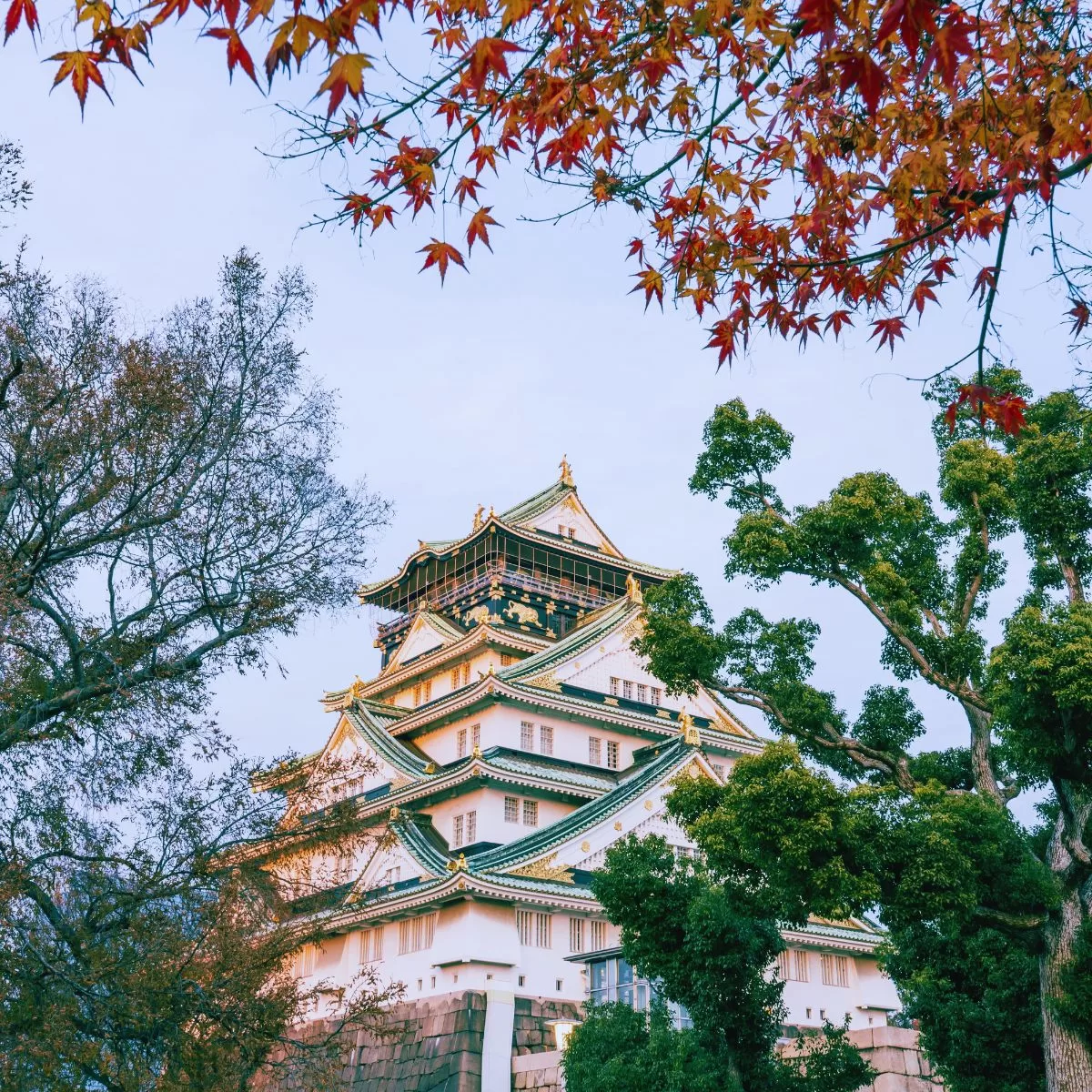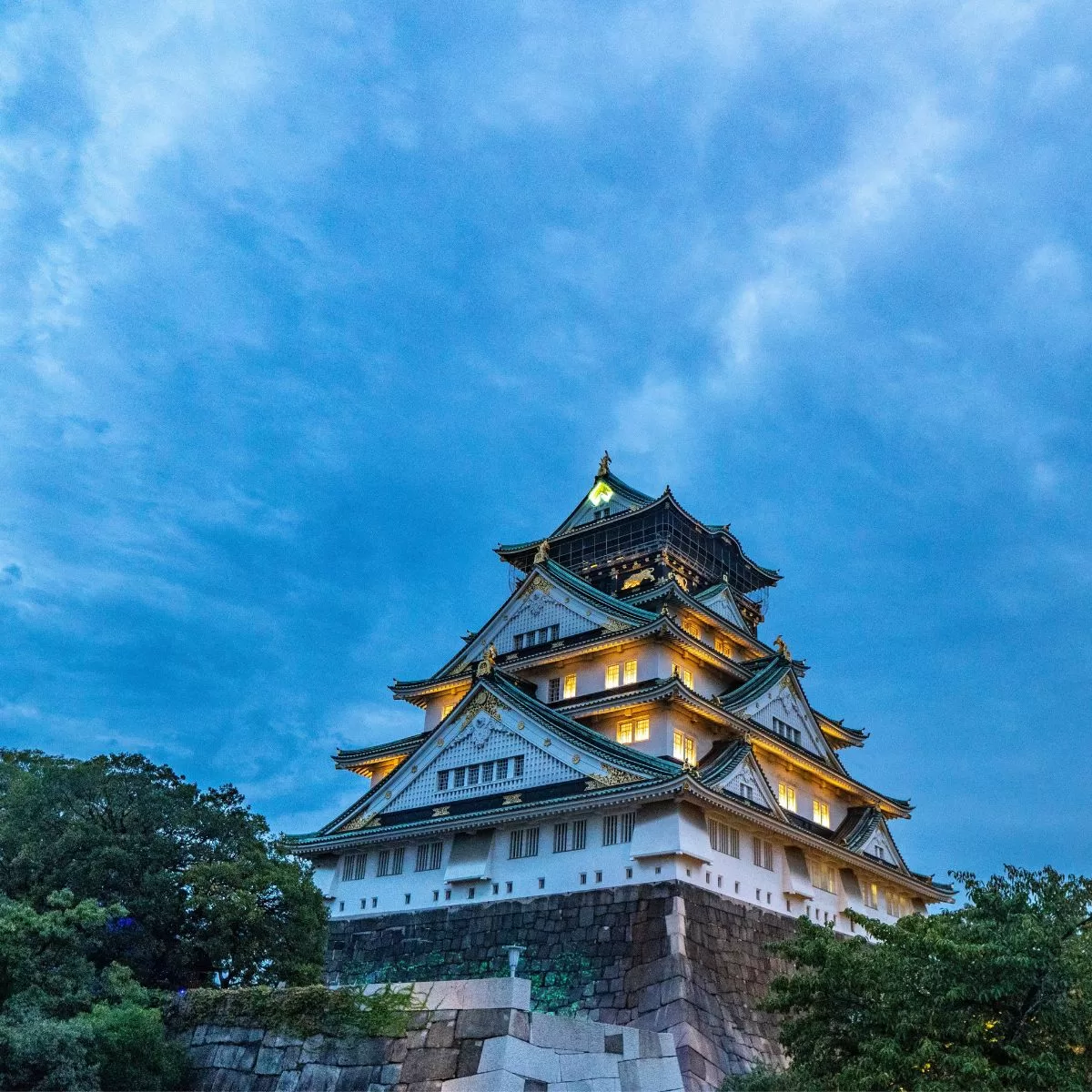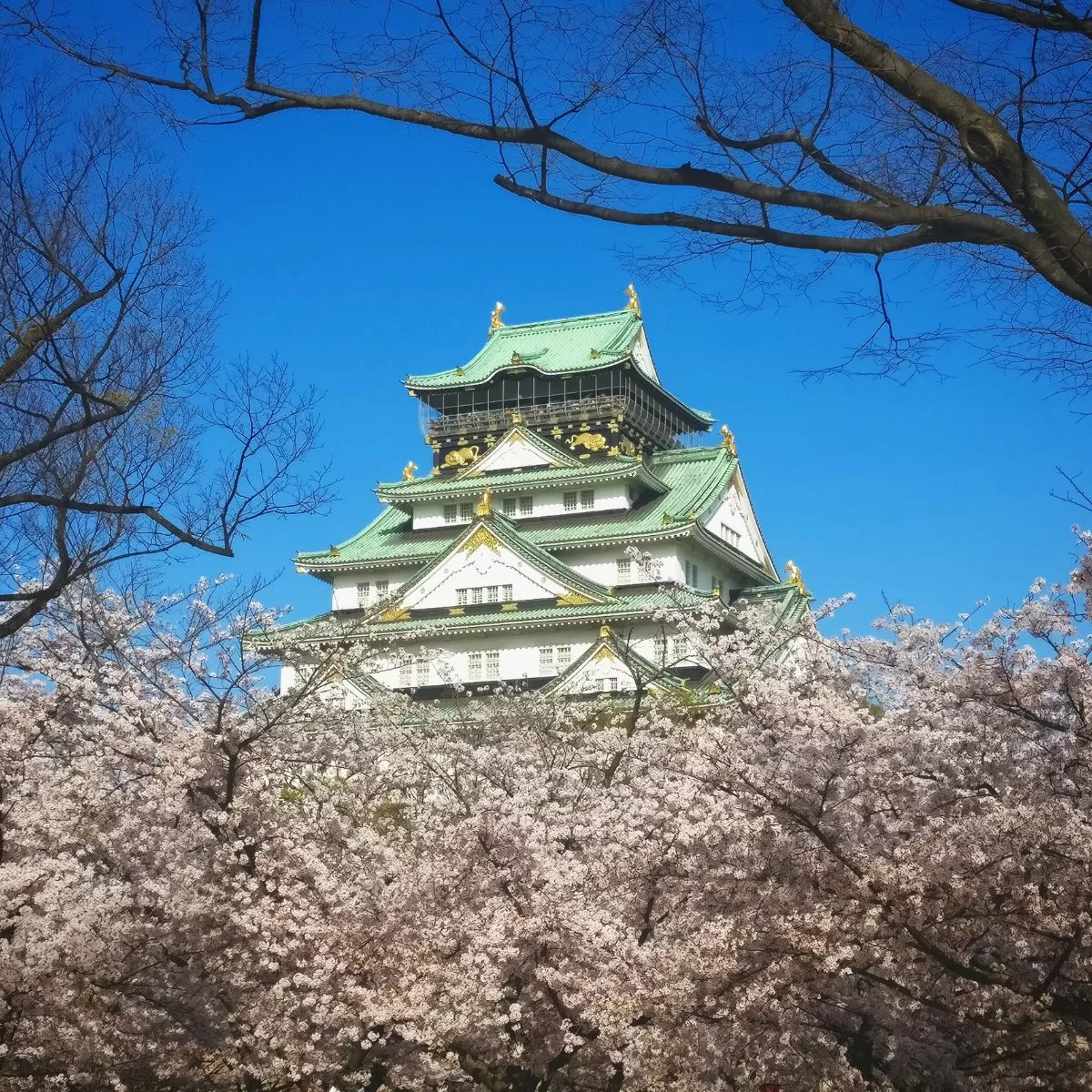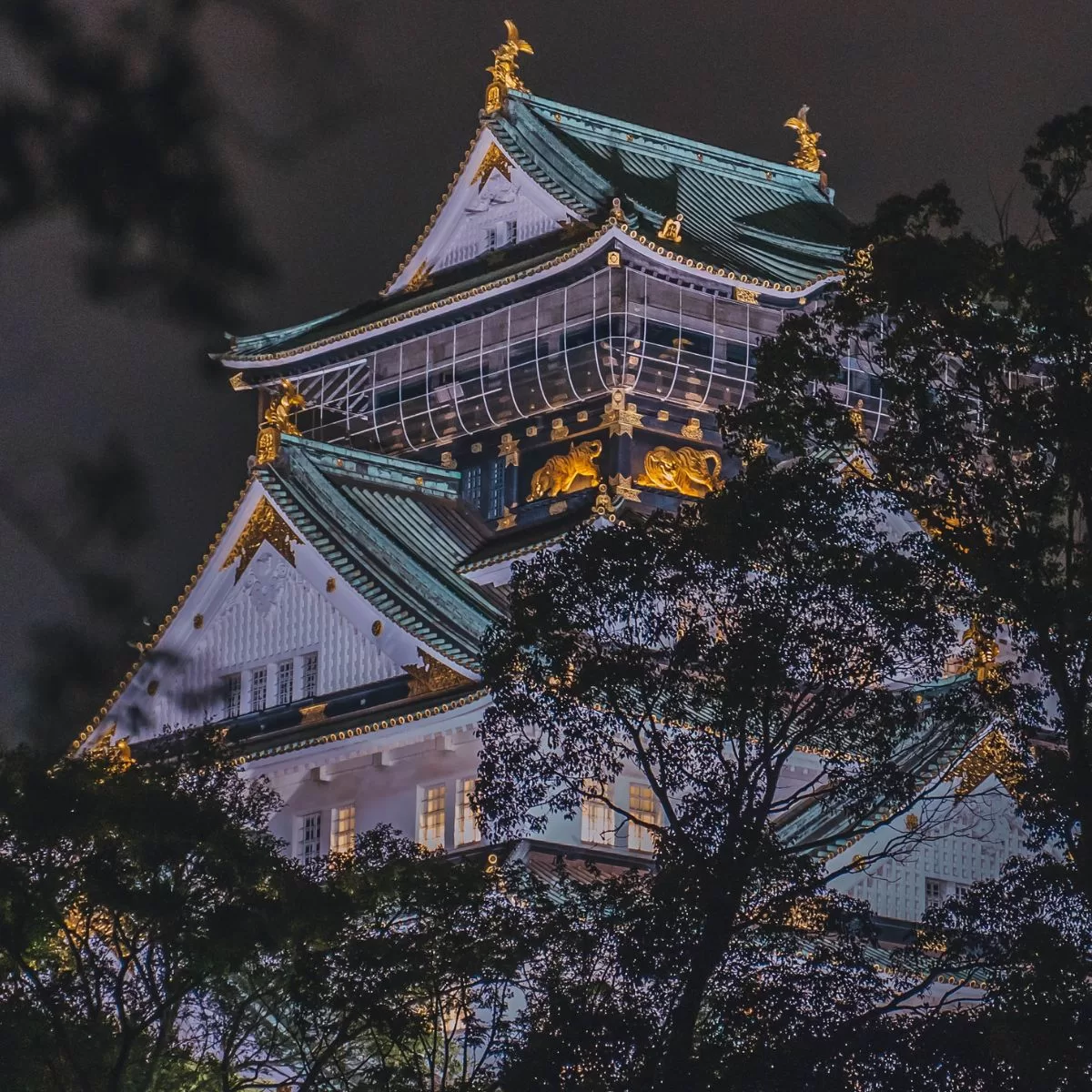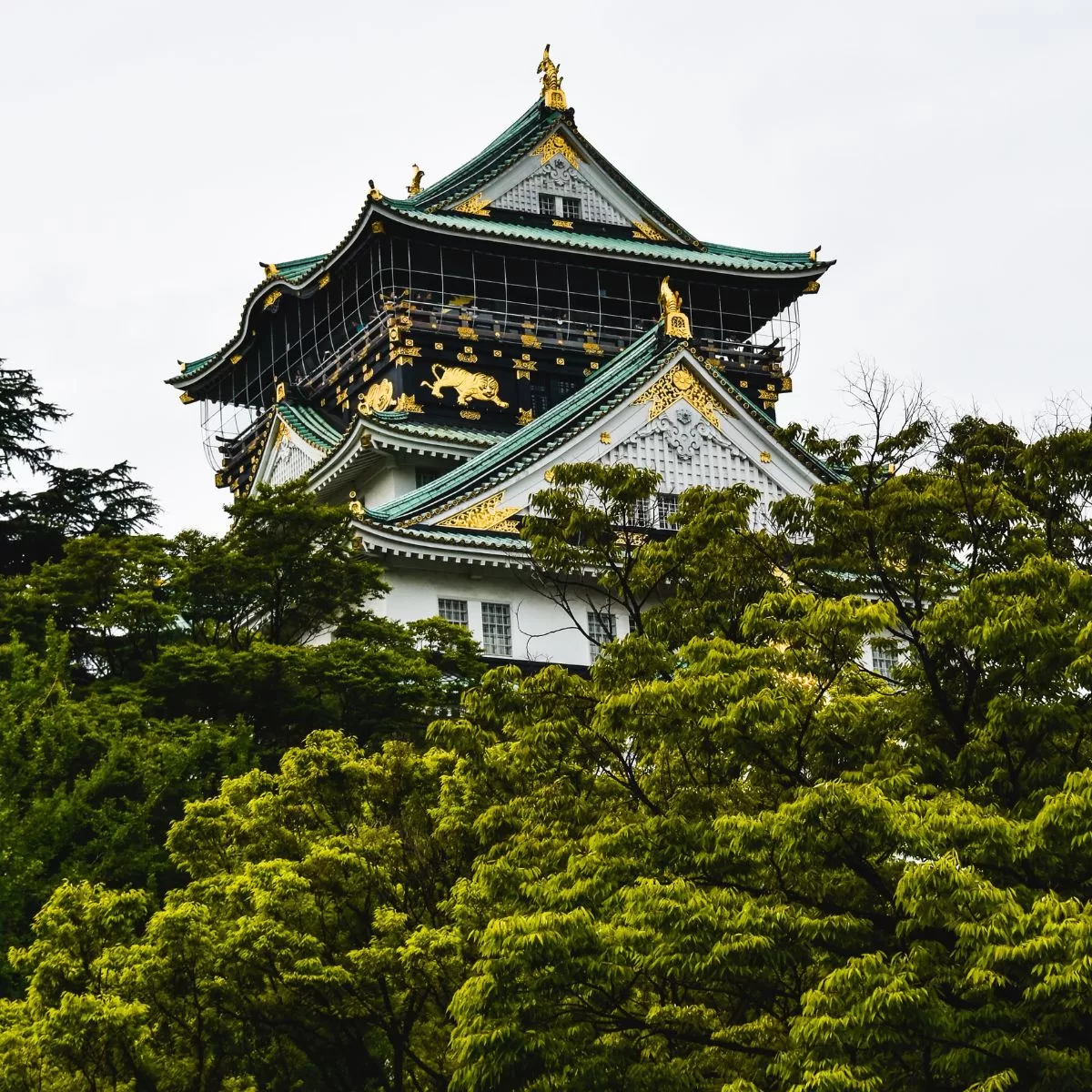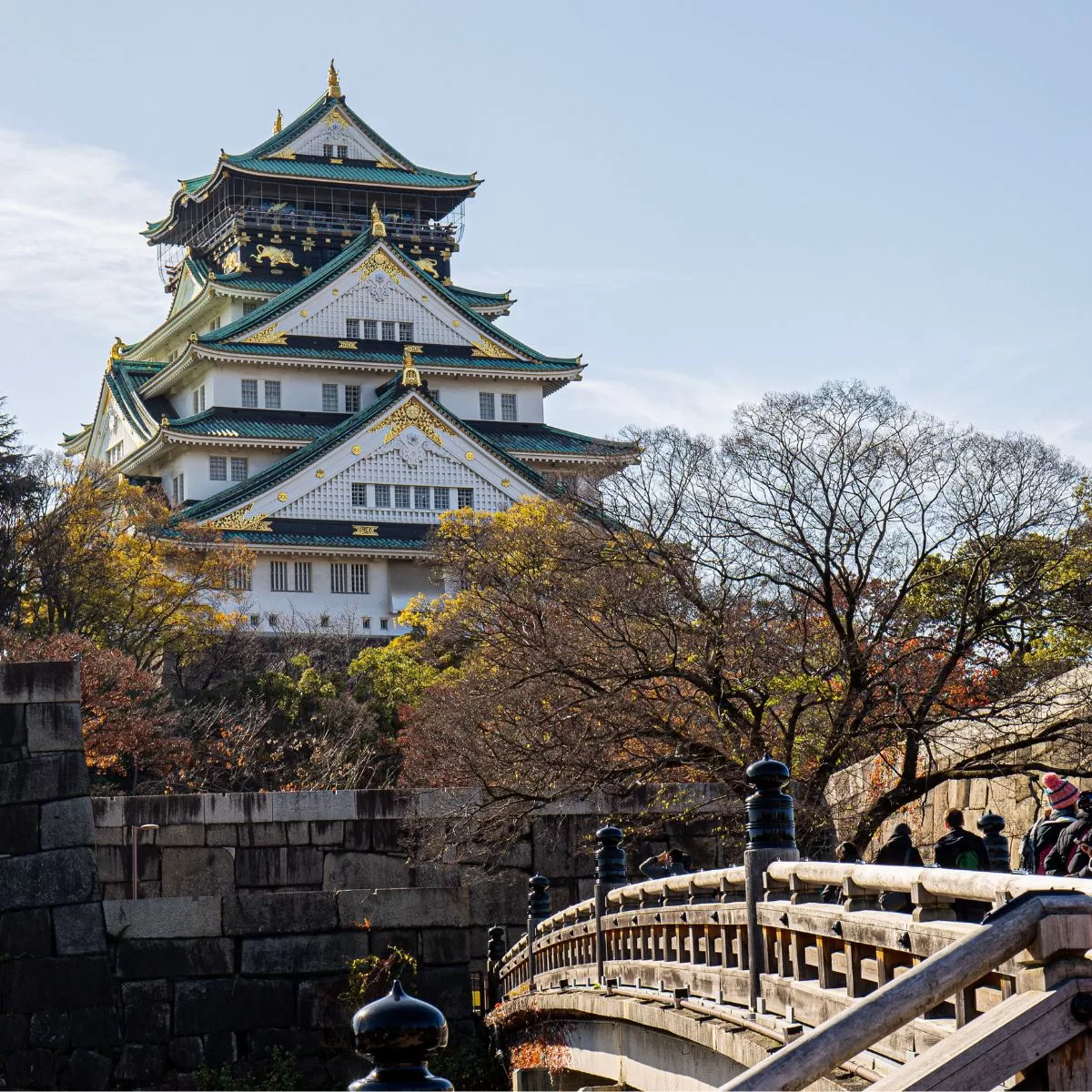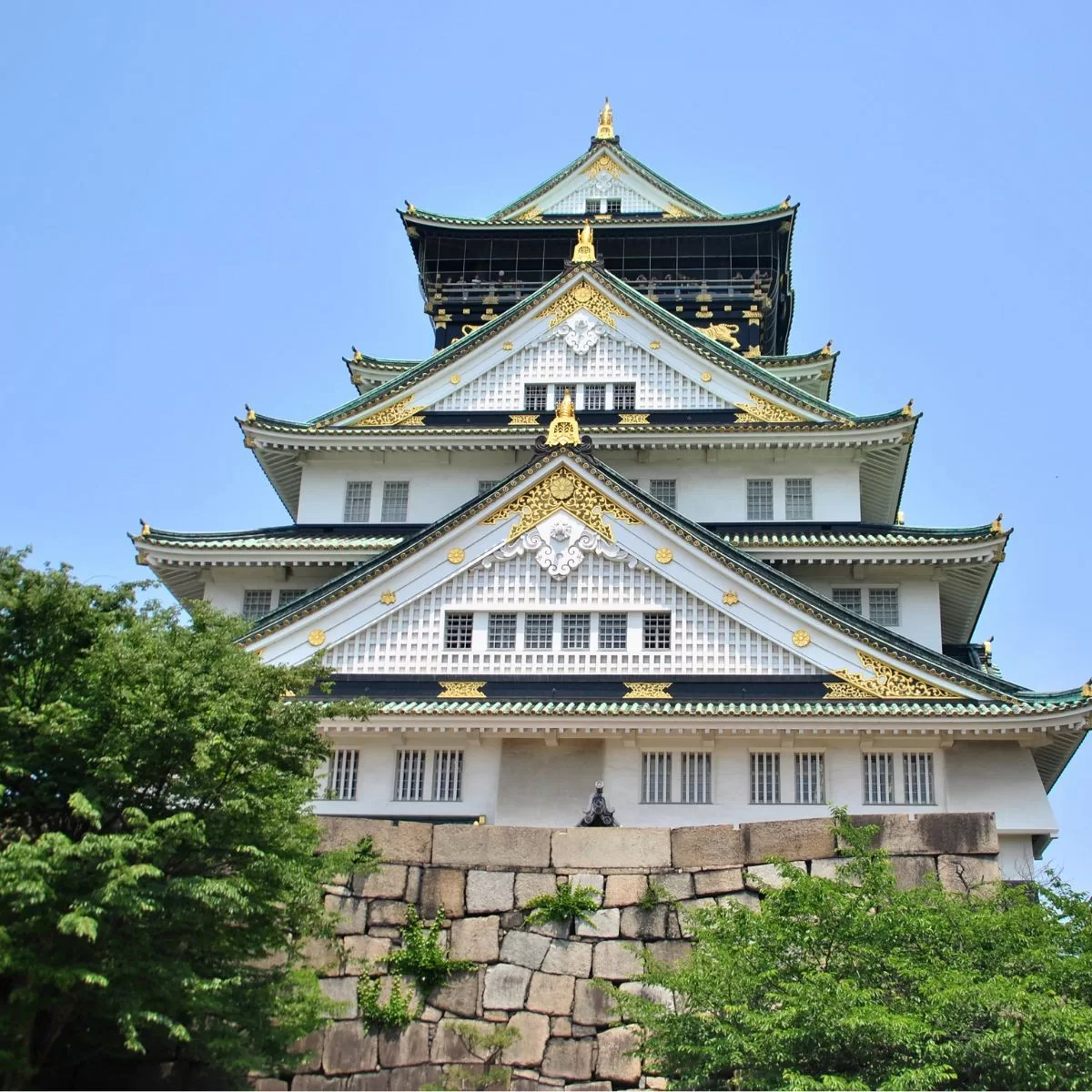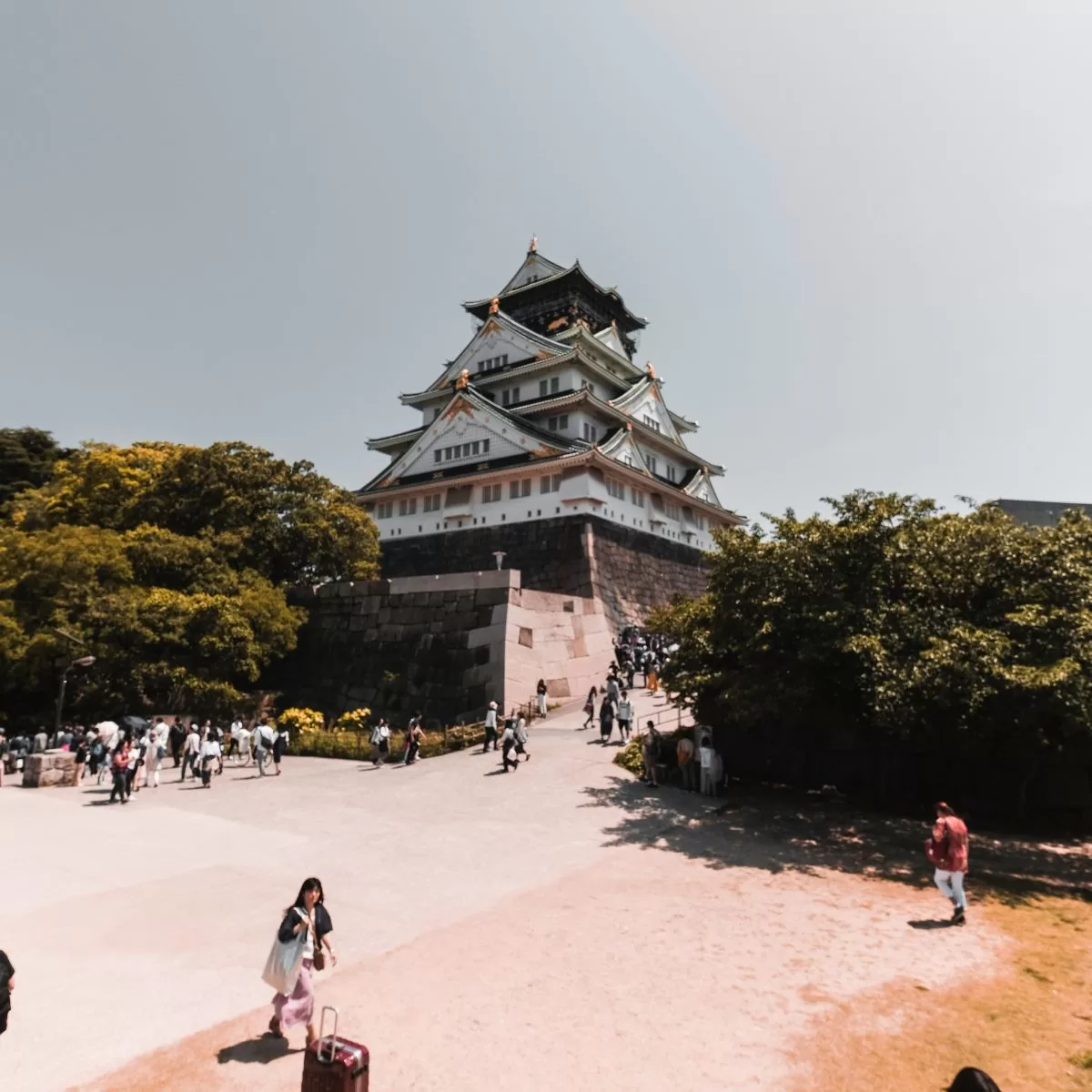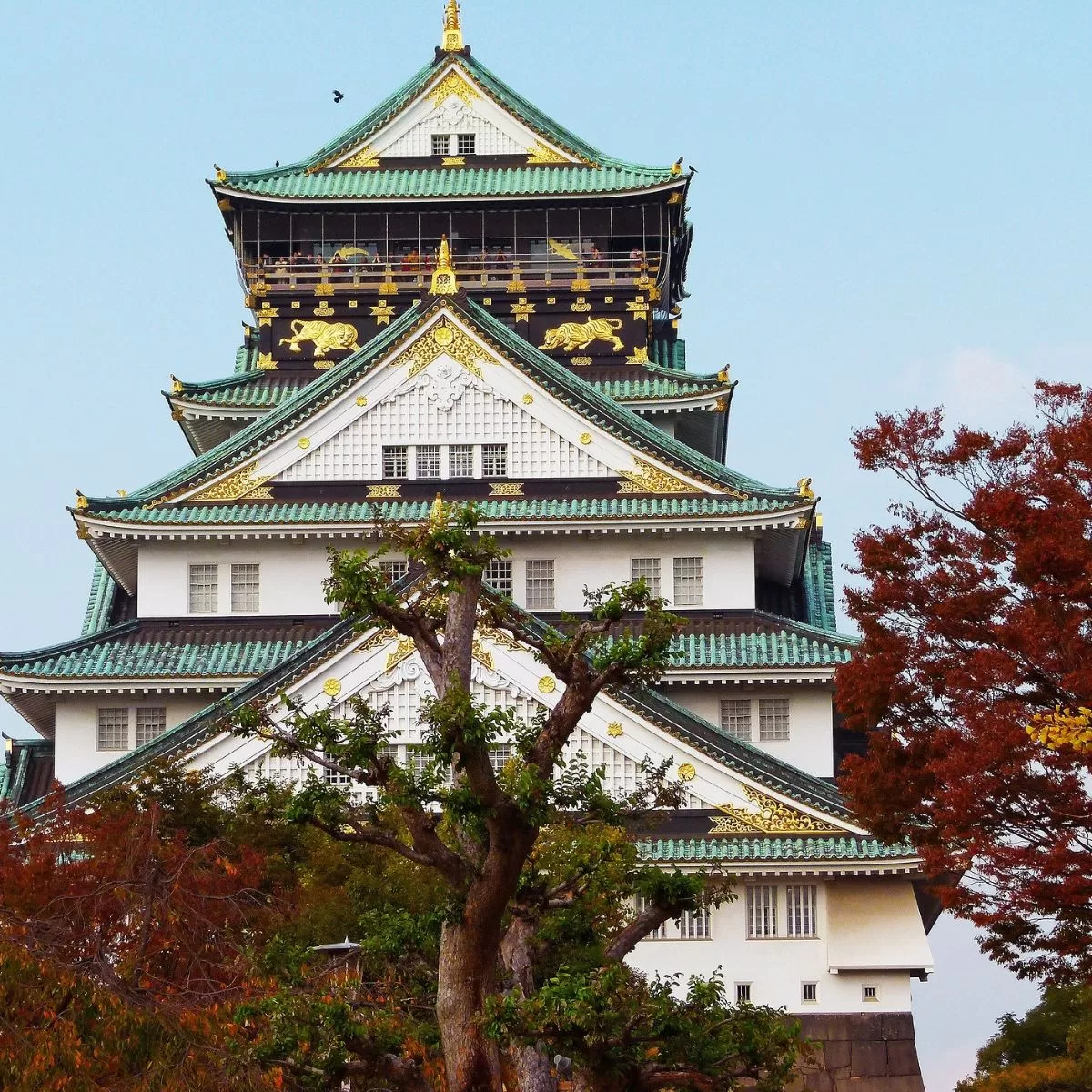 Osaka Castle Design
Osaka Castle sits on roughly one square kilometer of land in central Osaka. The main castle tower is built upon two raised platforms surrounded by sheer rock walls and moats for defense. The central tower has five stories on the outside and eight stories on the inside, sitting atop a tall stone foundation.
The castle grounds contain thirteen structures designated as culturally important by the Japanese government, including various gates, turrets, wells, storehouses, walls, and more. Between the inner and outer moats lie additional historic sites like the Fushimi Yagura Turret Remains and the Hoshoan Tea House.
The main tower had extra stories underground and was decorated with gold leaf, as per the wishes of Hideyoshi Toyotomi who sought to build a castle unrivaled in grandeur. The luxurious gold motif is still visible on the castle's exterior today.
A Rich History
In 1583, the feudal lord Hideyoshi Toyotomi began construction of Osaka Castle on the former site of the Ishiyama Hongan-ji Temple, which he had destroyed. He intended it to be the center of a unified Japan under his rule. By 1585, the inner donjon (tower) was completed.
After Hideyoshi's death in 1598, the castle passed to his son. However, in 1600, Tokugawa Ieyasu defeated his rivals at the Battle of Sekigahara and established his shogunate in Edo. In 1614, Tokugawa attacked Osaka Castle during the Winter Siege but failed to take the outer walls. He later had the outer moat filled so defenders could not use it.
During the Summer Siege of 1615, Tokugawa routed the defenders inside the outer walls. Osaka Castle fell, the Toyotomi clan perished, and the buildings were burned down.
In 1620, the new shogun began reconstructing the castle, assigning stone wall-building tasks to various samurai clans. In 1660, a fire caused by lightning ignited the gunpowder storehouse, burning down the main tower. It was rebuilt but struck by lightning again in 1665. After a long period of neglect, major repairs were done in 1843.
The Meiji Restoration brought more turmoil. In 1868 Osaka Castle was surrendered to anti-shogunate forces and much of it burned down in the ensuing conflicts. As a military production center until 1945, it was damaged heavily by air raids during World War II.
The Main Tower Today
An extensive restoration project was undertaken in the 1990s to recreate the main castle tower as an accurate replica of its original splendor. Although modernized with elevators inside, the exterior is faithfully designed after the 1620s tower. The reconstructed tower opened as a museum in 1997 and remains an iconic Osaka landmark.
The Grounds and Defenses
In addition to the main tower, many other structures and fortifications still stand on the sprawling castle grounds:
Otemon Gate and Sakura-mon Gate – Main gates into the inner grounds
Seven remaining historic turrets
Three sections of original castle wall
Inner and outer moats featuring fortified gates
Fushimi Yagura Turret Remains
Gunpowder storehouses and warehouses
The Osaka Castle Nishinomaru Garden
Hokoku Shrine and tea houses
The walls were ingeniously built from interlocking granite boulders without any mortar. Huge stones were transported from quarries near the Seto Inland Sea, many bearing the crests of the families that donated them.
The Parks and Views
The castle is surrounded by nearly two square kilometers of parkland and green space. The parks contain important cultural assets, athletic facilities, and shrines in addition to wide lawns and over 600 cherry trees.
The castle grounds are one of Osaka's top spots for hanami (cherry blossom viewing) in early April. Visitors can also see gorgeous autumn colors here from November to early December.
The parks offer the best vantage points to photograph and admire the full grandeur of Osaka Castle, including views from below of the soaring main tower. Visitors can even take short boat rides around the moat.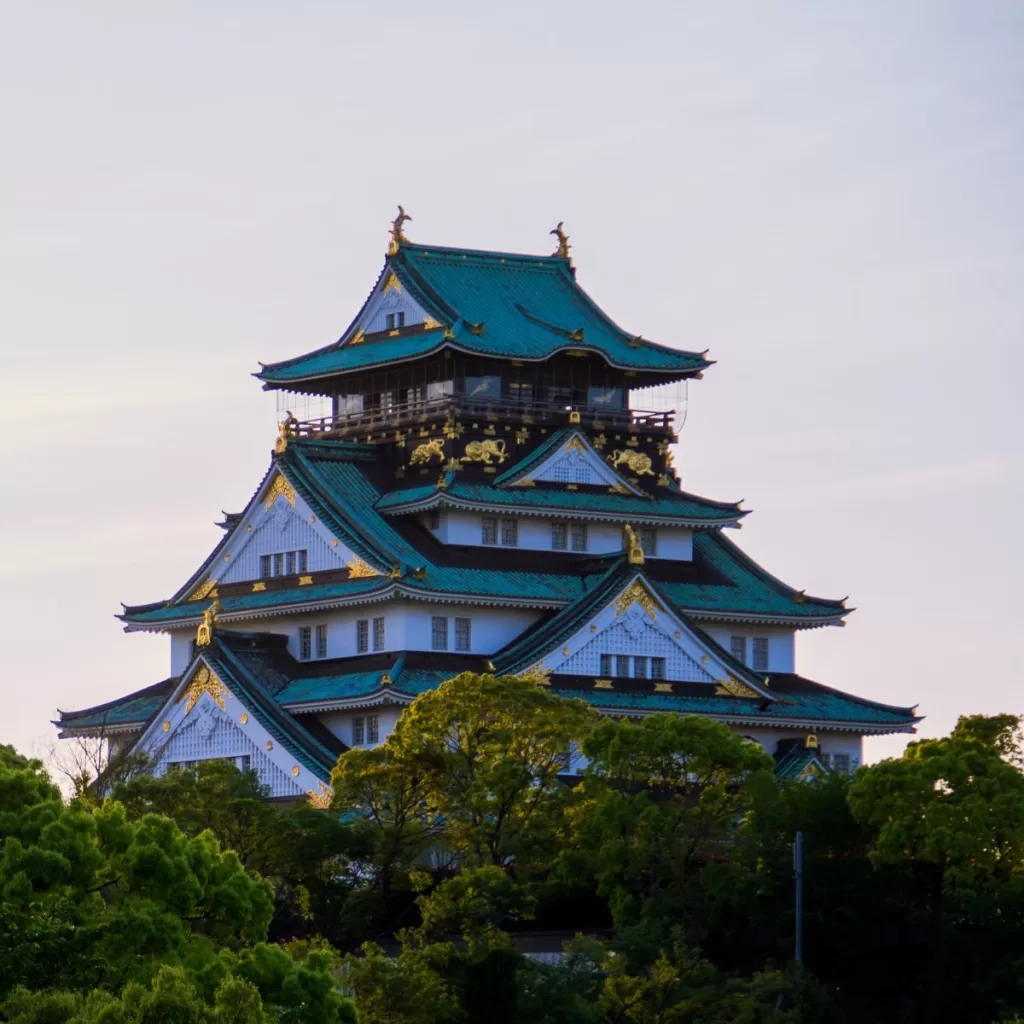 Visiting Osaka Castle
The castle tower contains a museum with historical artifacts and exhibits about the castle and Osaka history (with English leaflets available). On floor 8, there are 360-degree panoramic views of Osaka from the top.
Otemon Gate offers the classic approach through scenic castle grounds. The closest station is Tanimachi 4-chome on the Tanimachi and Chuo subway lines. JR Osakajokoen Station on the Loop Line is also a quick 10-minute ride from JR Osaka Station.
No visit to Osaka is complete without seeing the magnificent Osaka Castle. Centuries of history and past turmoil can be felt on the grounds, yet Osaka Castle stands proudly as a resilient symbol of Japan's culture, like a phoenix rising from the ashes.
A Triumph Over Adversity in Japanese History
Osaka Castle occupies a prominent place in Japanese history and culture. As one of Japan's most famous landmarks, the castle endured numerous destructions and reconstructions. It stands today as a testament to the perseverance of traditional Japanese architecture and design.
Hideyoshi's Grand Vision
In 1583, Toyotomi Hideyoshi, a preeminent feudal lord and warrior, began construction on the former site of the Honganji Temple which he had destroyed. His intentions were clear – to build a monumental castle that would affirm his power and help unify Japan under his rule after an era of unrest and civil war.
Hideyoshi insisted on lavish gold embellishments throughout, a trend that is still evident in the castle's present design. By 1585, the main tower was completed, and Osaka Castle helped usher in temporary peace. Hideyoshi did not live to see the unification realized, passing away in 1598.
Repeated Destruction and Renewal
After Hideyoshi's death, the castle was claimed by his son. But rival warlords had their eyes on Osaka Castle. In a series of attacks starting in 1614, the forces of Tokugawa Ieyasu eventually succeeded in destroying much of the castle and ending the Toyotomi lineage.
Reconstruction began in 1620 under a new shogun, only for lightning strikes in 1660 and 1665 to burn down the main tower. Repairs were finally made in 1843 after prolonged neglect. The castle then remained intact until the 1868 Meiji Restoration, when it was surrendered and again damaged heavily.
The 20th century brought further destruction as US bombing raids in WWII destroyed 90% of the castle arsenal. But true to its enduring spirit, reconstruction efforts in the 1990s faithfully recreated the Edo-era main tower, complete with modernizations like elevators inside. After reopening as a museum in 1997, Osaka Castle remains one of Japan's most recognizable landmarks.
Architectural Marvel
Beyond the main five-story castle tower, Osaka Castle is an expansive and masterfully-designed compound of walls, moats, gates, turrets, towers, warehouses, and more. Some architectural highlights include:
Intricate granite boulder walls built without mortar
Double moats and multi-gated fortifications
Surviving 17th-century turrets, gates, and warehouses
The Nishinomaru Garden with cherry trees and tea house
Three original sections of rampart walls near Otemon Gate
The ingenuity of traditional defensive architecture and aesthetics can be appreciated throughout the grounds.
Cherry Blossoms and City Views
Today, Osaka Castle is surrounded by nearly 160 acres of green space and gardens. The grounds bustle with activity during the hanami season in April when the cherry blossom trees bloom. The autumn colors and city vistas are also spectacular.
The spacious lawns and forests around the castle provide the ideal foreground to showcase the grandeur of the main tower. You can take memorable photos along with boat rides in the moat and peaceful strolls under the trees. The Osaka Castle site offers much scenic beauty to complement its cultural significance.
Enduring History and Culture
The unique history of destruction and renewal at Osaka Castle is a microcosm of Japan's tumultuous past. Toyotomi Hideyoshi's aspiration of a unified nation did materialize, just not under his progeny. Nevertheless, Osaka Castle remains a proud monument to his ambition and lasting legacy.
No trip to Osaka is complete without visiting Osaka Castle to experience Japanese history and culture amidst gorgeous scenery. Walking the grounds leaves you with a profound sense of the spirit embedded in Japan's long-lasting architecture and national icons like Osaka Castle.
After seeing the big, famous Osaka Castle, go to Okayama Castle too. Okayama Castle is another cool old castle in Japan you can walk around and explore.