Cristiano Ronaldo cemented his reputation as a class act after defending a young Japanese boy who was mocked for attempting to speak to Ronaldo in broken Portuguese. The soccer legend's simple act of kindness would inspire the boy to achieve his dreams years later.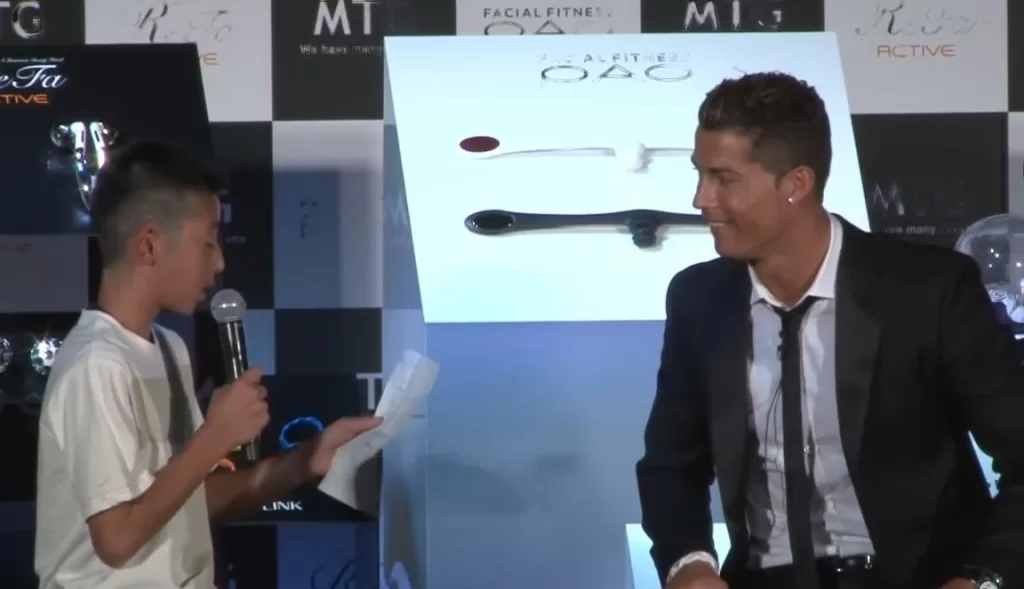 Attempting to Impress His Idol
It happened in 2014 when Ronaldo appeared at a press event in Tokyo. A 12-year-old boy named Yota Iwaoka got the chance to ask Ronaldo one question on stage. Iwaoka wanted to impress his idol, so he had written out a question in Portuguese on a sheet of paper about how he could become a pro soccer player like Ronaldo someday.
Struggling With His Question
But when the pivotal moment arrived, a nervous Iwaoka struggled with his words as he attempted to read the question from his paper. As the room of reporters burst into laughter, Ronaldo sensed the boy's distress and stepped in.
Ronaldo Defends the Discouraged Boy
"Why they smile? You speak good Portuguese. Very good," Ronaldo told him. The star scolded the crowd for ridiculing Iwaoka's courage in trying his best. Ronaldo then offered encouragement about working hard and believing in himself.
Lasting Impact on the Boy
Ronaldo's kindness made headlines across Japan. But more importantly, his words stuck with Iwaoka for years to come. The boy was inspired by his idol to keep training hard and not give up on his soccer dreams, even when he was rejected from top high school teams.
The Underdog Champion
Remarkably, in 2021, Iwaoka's high school Yamanashi Gakuin reached the national championships against all odds. Though injured early on, Iwaoka cheered from the bench as his team advanced to the finals. And when they won the dramatic underdog victory, an elated Iwaoka joined his team on the field to celebrate.
How a Moment of Kindness Changed a Life
From being cruelly laughed at on stage to national champion, Iwaoka's journey underscores how a simple act of kindness from his idol Ronaldo transformed his life. The superstar lifted up a discouraged boy when he needed it most. Seven years later, that moment motivated Iwaoka to never stop pursuing his goals.
Ronaldo's generous spirit and inspiring advice changed a boy's trajectory forever. It's a powerful reminder that heroes have the ability to profoundly impact lives with small gestures. Though the room laughed, Ronaldo cared enough to build up a struggling child. And that's what true character and leadership looks like.