Starlux Airlines is a relatively new Taiwan-based airline that promises a unique in-flight experience for its passengers. The airline operates a modern, all-Airbus fleet that comprises Airbus A321neo for short-haul flights and Airbus A350-900 for long-haul flights.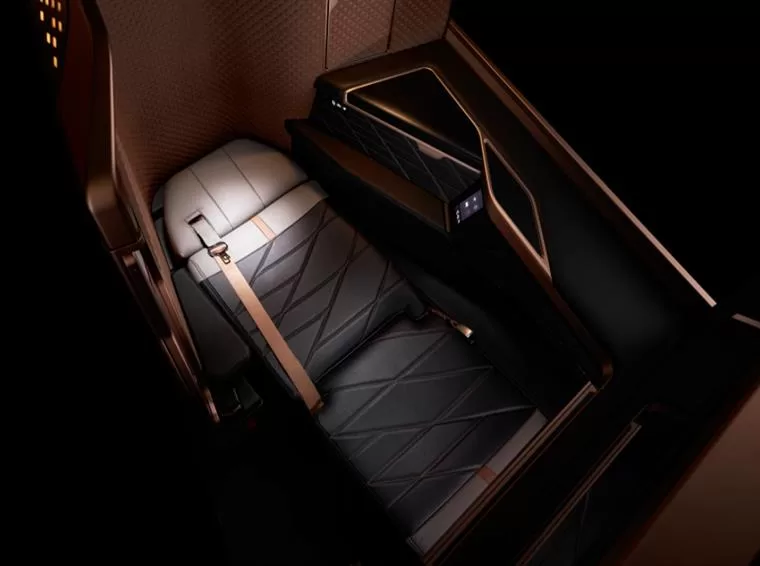 In this review, we'll be looking closer at Starlux's first-class offering on the Airbus A350. Their first-class specifically offers passengers an unparalleled in-flight experience that effortlessly combines comfort, luxury, and convenience.
Seating and Privacy
Exceptional Comfort
The first-class cabin on Starlux Airline's A350 is designed to provide passengers with the utmost comfort. The spacious suites boast ergonomic chairs, which can be easily converted into flatbeds when required. The well-padded bedding is extremely soft, ensuring that passengers can enjoy a comfortable and restful sleep during their journey.
Maximum Privacy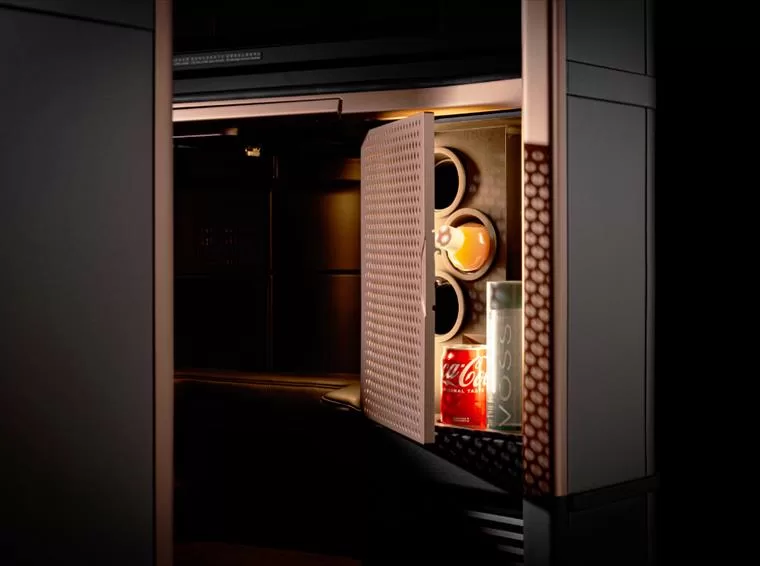 One of the highlights of the first-class cabin is its sliding doors that offer complete privacy to passengers. With these doors closed, travelers can indulge in a personal sanctuary that is both cozy and peaceful. This feature makes Starlux Airline's first class stand out among competitors since very few airlines offer such high levels of privacy in their cabins.
In-flight Entertainment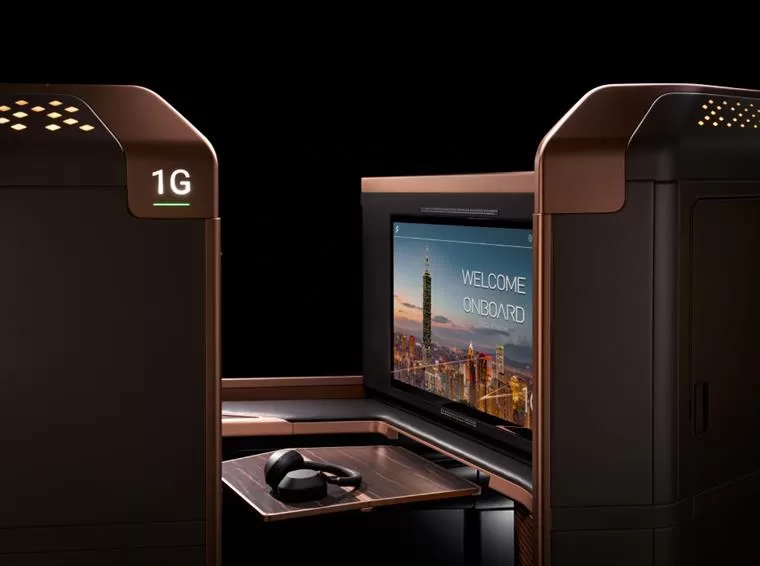 Seamless Connectivity
Starlux Airline offers Bluetooth headsets for each passenger, allowing them to enjoy uninterrupted entertainment during their flight. However, there have been instances where issues arose related to pairing the headset with the entertainment system. Despite these hiccups, the availability of wired alternatives ensures that all passengers can stay connected throughout their journey.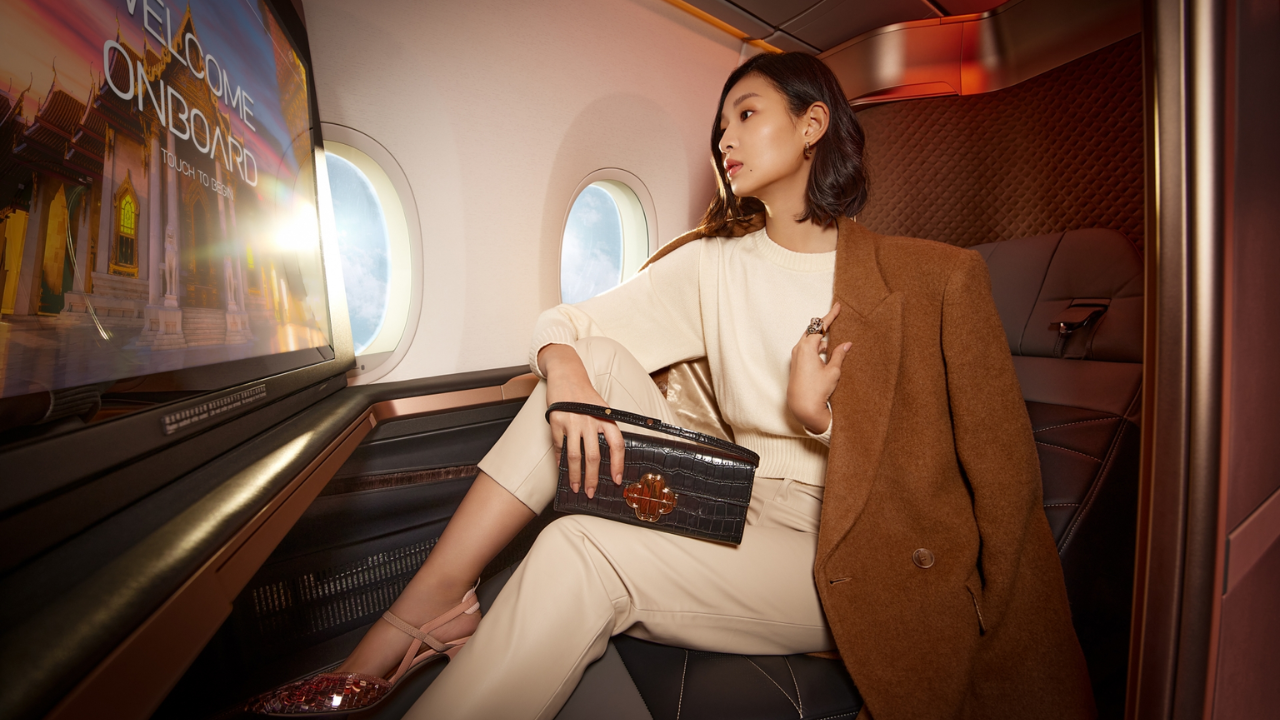 Diverse Options
The in-flight entertainment system offers a wide range of options for leisure, as passengers can choose from an extensive collection of movies, TV shows, music, and more. This plethora of choices cater to the diverse tastes and preferences of every traveler on board.
Culinary Delights
Tantalizing Cuisine
What truly sets Starlux Airline's first class apart from its competitors is the delectable array of culinary delights offered on board. The airline has partnered with renowned Taiwanese restaurants to provide passengers with authentic and mouth-watering dishes ranging from caviar to yakiniku steak. The on-demand menu boasts an impressive assortment of international and Asian cuisines that would satisfy even the most discerning palates.
Exquisite Beverages
Complementing the exquisite dining options are the equally exceptional beverages on offer. Notably, the airline serves boba tea – a Taiwanese specialty – that has earned rave reviews from passengers. Additionally, Starlux Airline offers a well-curated selection of alcoholic and non-alcoholic drinks to suit every preference.
Impeccable Service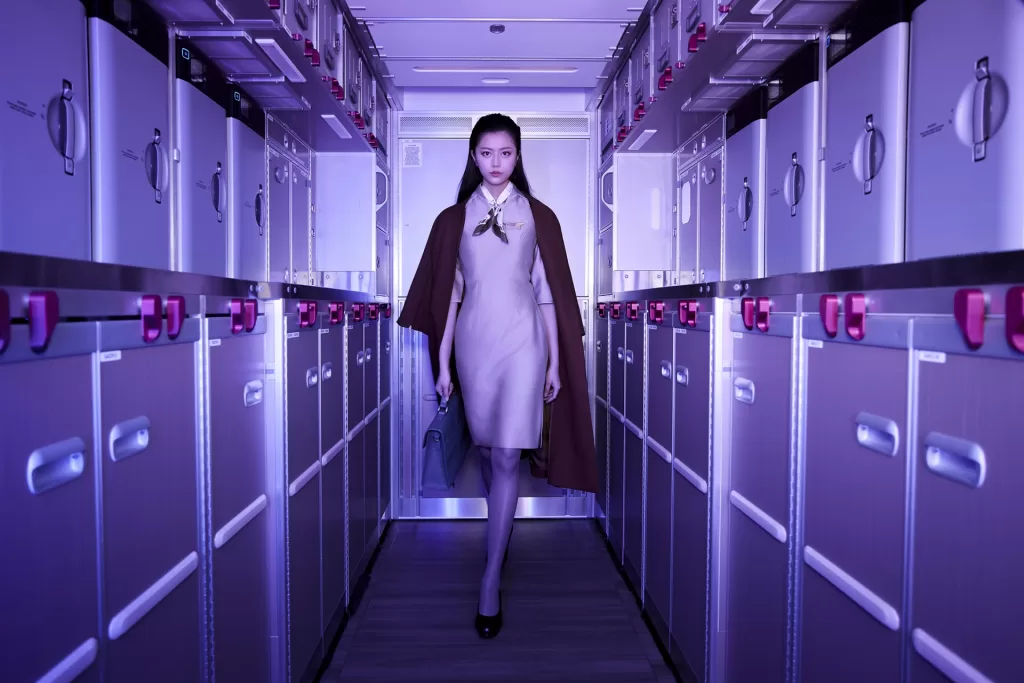 Attentive Crew
One key factor that makes Starlux Airline's first-class experience truly memorable is the impeccable service provided by its crew. Thanks to rigorous training and dedication, the attentive staff ensures that every passenger feels pampered and well-cared for throughout the journey.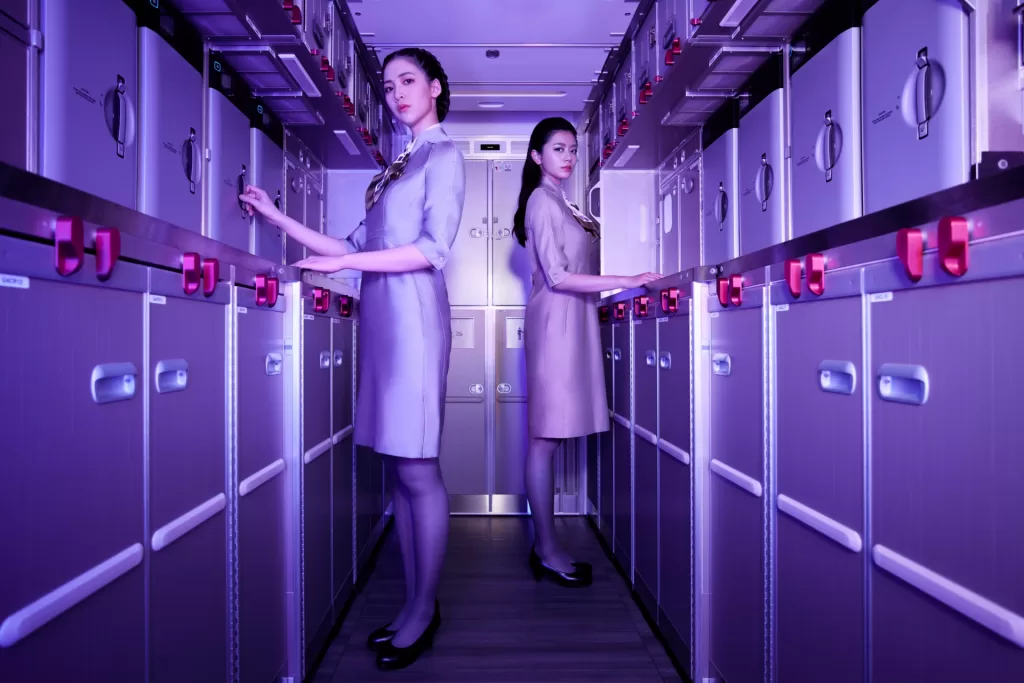 Personalized Attention
The crew goes above and beyond to provide personalized attention to each traveler, making their in-flight experience as comfortable as possible. From helping passengers with their bags to catering to specific dietary needs, no stone is left unturned in delivering a luxurious travel experience.
Starlux Business Class vs. First Class What's the Difference
Starlux Airlines offers both business and first-class travel options, with the latter marketed as the bulkhead row of the business-class cabin. The airline recently announced a loyalty partnership with Alaska Airlines for frequent flyer rewards, starting later this summer.
While first-class seats were reportedly available on a Starlux inaugural US flight, the cost of upgrading from the business class was prohibitively expensive for most passengers.
A round-trip ticket from Los Angeles to Taipei is priced from $5,500 in business class and $18,000 in first class. However, the business class delivers an impressive experience with luxurious touches, including illuminated seat numbers and bespoke fragrance amenities created specifically for Starlux by P.Seven.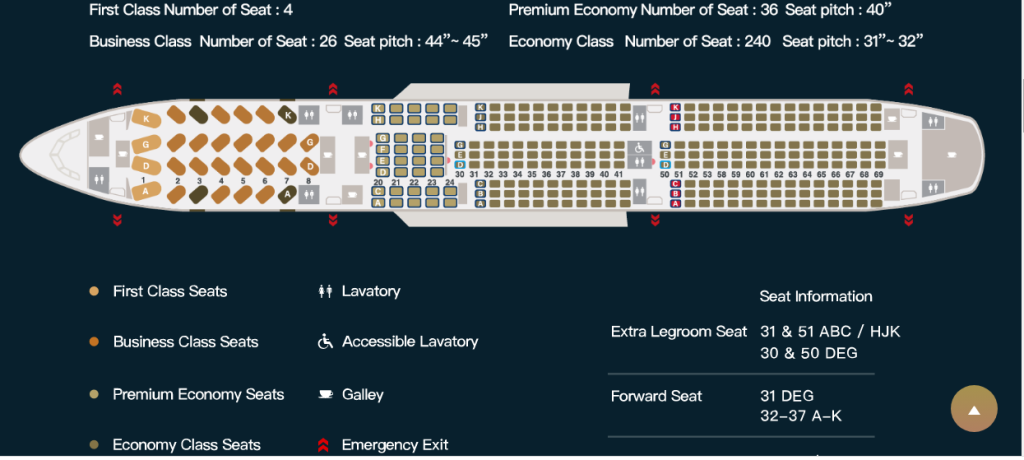 The Airbus A350 of Starlux boasts a business-class section situated between the aircraft's first and second exit doors, spanning seven rows. The layout of this area, a reverse herringbone 1-2-1 arrangement, includes 26 seats. This configuration ensures each passenger enjoys both immediate access to the aisle and a sense of seclusion.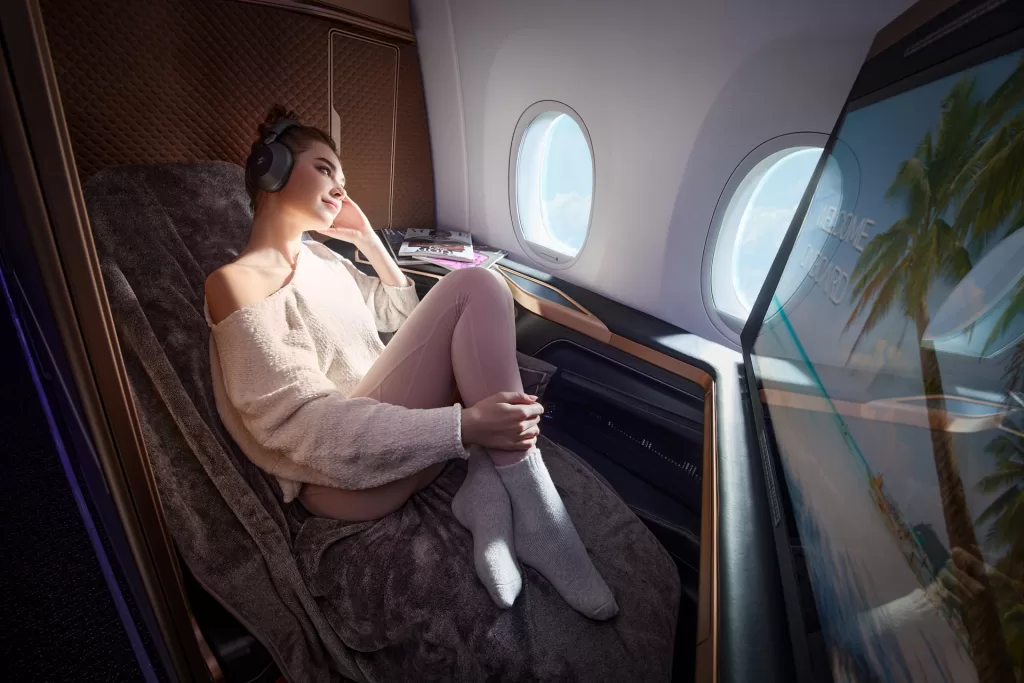 Interestingly, Starlux chose to label the foremost row of the business-class area as first class. However, the distinction between the two areas isn't marked by the conventional use of curtains. Instead, four first-class suites stand out due to their elevated privacy partitions and the addition of sliding doors.
Is Starlux First Class Worth It Compared to Business Class
Starlux's first class is only marginally better than its business class, with the main differences being higher privacy partitions, sliding doors, and a slightly enhanced soft product. The first-class seats are located in the first row of the business-class cabin, without any curtains or walls separating the two cabins.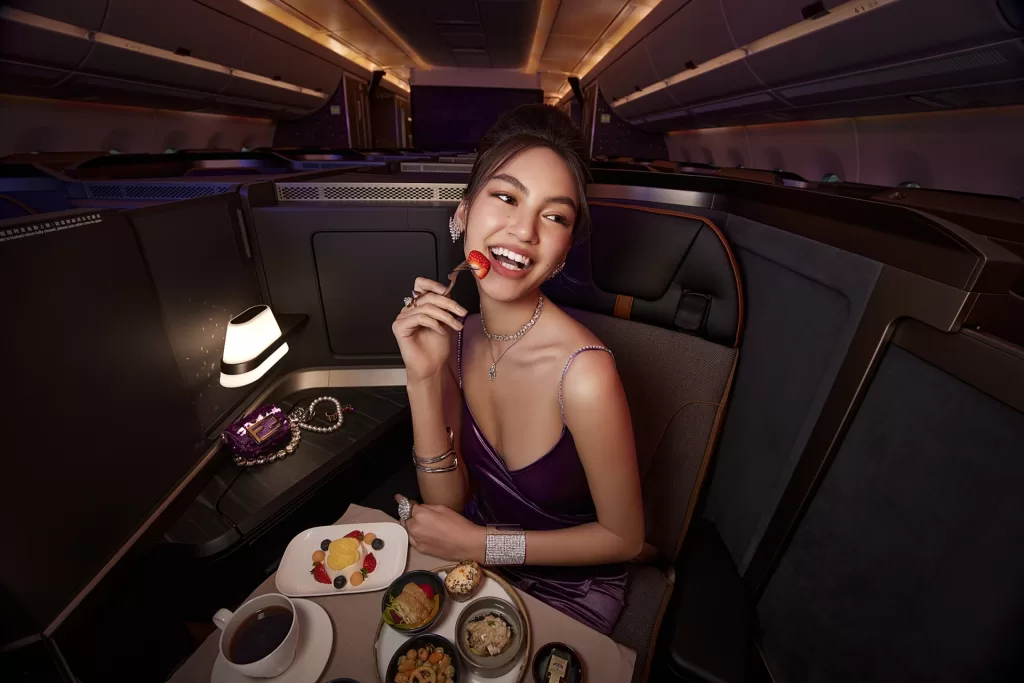 The service in Starlux's business class has been described as similar to international first class. Considering that the first-class fare is more than three times the price of a business-class ticket, it may not be worth the extra cost for a product that is only slightly better than business class. The decision ultimately depends on individual preferences and the value placed on the additional privacy and service enhancements.
Starlux Japan Routes
Starlux Airlines flies from Taipei to several Japanese cities, including Tokyo Narita, Osaka, Sapporo, Sendai, Fukuoka, and Okinawa.
Final Thoughts
Starlux Airline's first-class cabin provides passengers with a truly luxurious and memorable flying experience. With its exceptional comfort, privacy, in-flight entertainment options, culinary offerings, and impeccable service traveling first class on Starlux Airline is nothing short of extraordinary.