The sight of a man walking down the street in Japan holding a sun umbrella was once unheard of. The dainty parasols were solely the domain of women attempting to keep their skin pale and protected. But increasingly, Japanese men across the country have been spotted sporting these accessories with no shame. Enter the rise of the "manbrella" and the reshaping of masculine norms in Japan.
---
At A Glance:

Best UV Protection Umbrellas
---
Sun Protection with Style
The manbrella trend appears to have started domestically from within Japan. According to industry experts, the shift began due to changing attitudes around masculinity and self-care among younger Japanese men. With the harsh summertime UV rays, the practicality of UV blocking umbrellas won many over.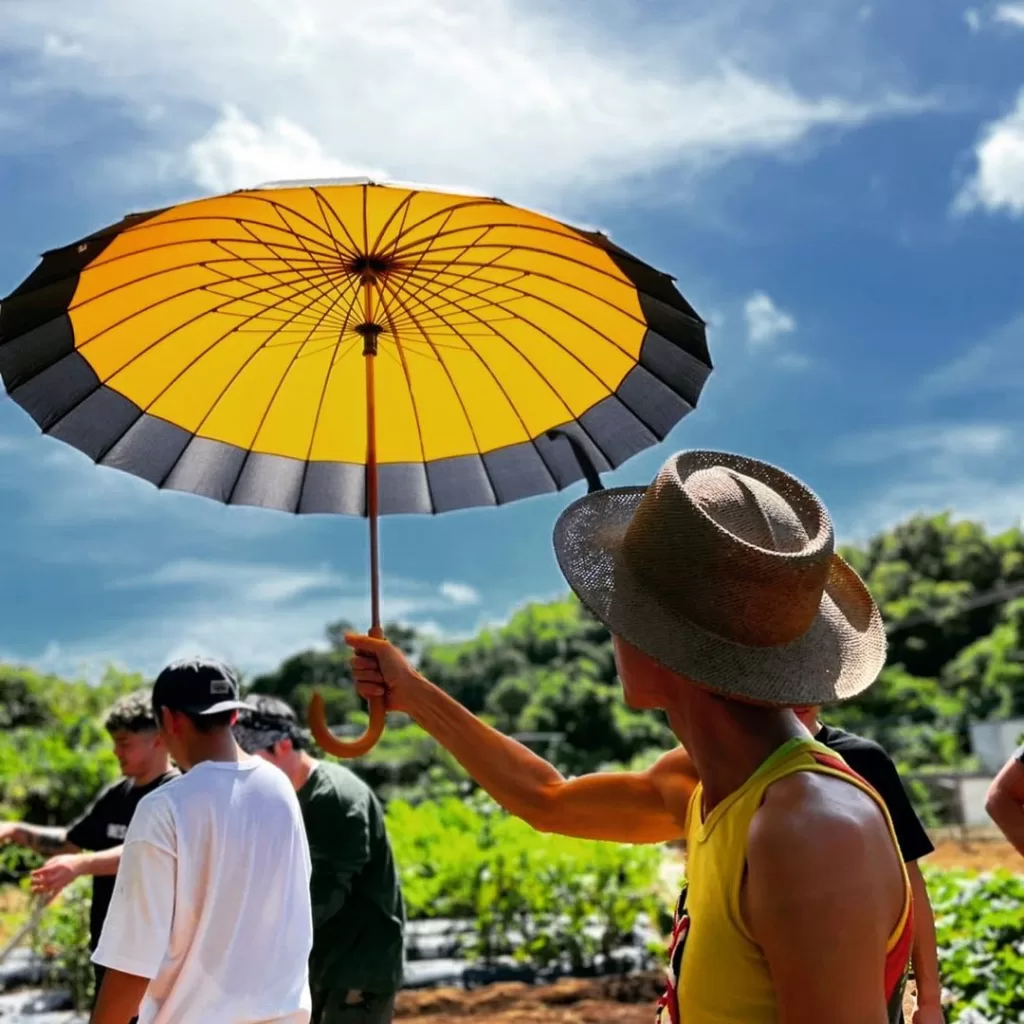 The notion has also spread thanks to powerful influencers in the male beauty industry touting the benefits of sun protection. Although some still perceive umbrellas as feminine, the tide is turning towards wider acceptance of parasols as a pragmatic health precaution.
Now, men's versions of the sun umbrella are taking over the market. Department stores have rolled out special sections catering to male needs. Rather than the decorative parasols in pinks, florals, and pastels, these umbrellas come in dark, neutral colors with a stoic design. Some still mock the men strolling about with an umbrella on a sunny day. But many others simply see them as a clever way to prevent sunburns and skin damage.
Challenging Gender Norms
The rise of sun umbrellas among men has prompted discussion around changing gender roles in Japan. Some argue the manbrella unabashedly challenges existing norms about masculinity and notions that men must be tough and shrug off concerns like sun exposure.
However, gender stereotypes are not easily dismantled. In online forums, many have noted there is still a stigma around men caring too much about their appearance, with some perceiving sun umbrellas as vain or feminine. Despite the lingering stereotypes, umbrellas are catching on rapidly, with sales rising year-over-year.
Health Benefits Galore
Experts tout the health rewards beyond enhancing one's appearance. Dermatologists emphasize sun umbrellas provide excellent sun protection by blocking both UVA and UVB rays, lowering skin cancer risks. Parasols also prevent painful sunburns and heat exhaustion on sweltering hot days. For those working outdoors like construction crews, umbrellas boost safety and productivity.
As tourism rebounds post-pandemic, Japan has seen an influx of overseas travelers wielding sun umbrellas, helping spur local interest. Their enthusiasm has helped spread awareness of sun safety.
Big name brands are also taking notice, launching new product lines catering to this burgeoning male grooming market. More domestic players are expected to follow.
The Future is Sun Safe
While the notion of men proudly walking around with sun umbrellas was once unthinkable, the times are changing. As skin cancer rates climb, the manbrella offers a promising way to lower risks, especially for men who often skip sunscreen. The umbrella trend is transforming attitudes around masculinity and self-care in Japan. With prices becoming affordable, the sun safe manbrella is here to stay.