The annual Global Power City Index (GPCI) report was released recently, evaluating and ranking major global cities based on their comprehensive power to attract people, capital, and enterprises. The index measures six functions: economy, research and development, cultural interaction, livability, environment, and accessibility.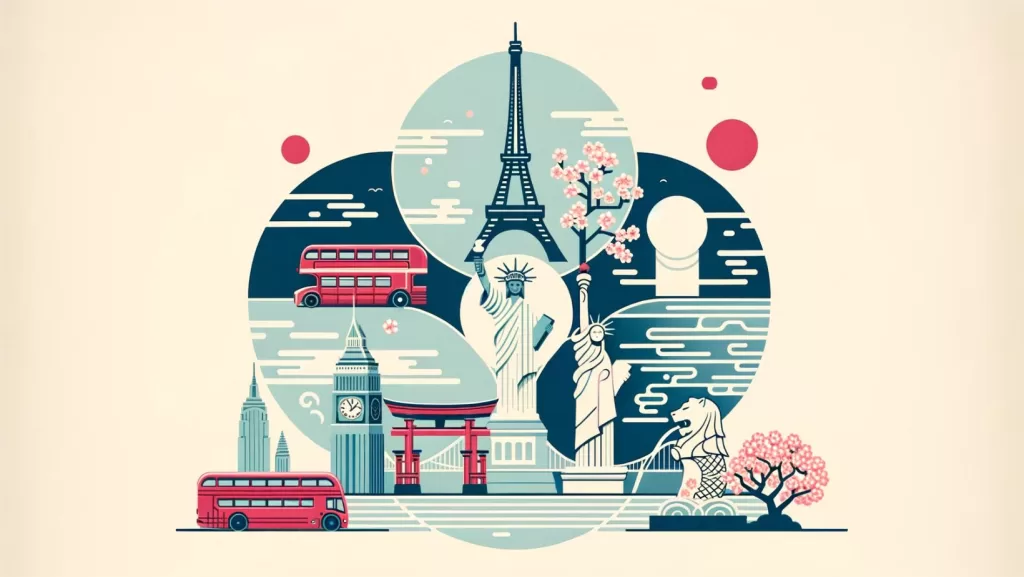 Here is a table with the top 10 cities by ranking in the Global Power City Index:
| Rank | City |
| --- | --- |
| 1 | London |
| 2 | New York |
| 3 | Tokyo |
| 4 | Paris |
| 5 | Singapore |
| 6 | Amsterdam |
| 7 | Seoul |
| 8 | Dubai |
| 9 | Melbourne |
| 10 | Berlin |
London remains at the top spot for the first time in three years, with strengths in cultural attractions and international airline networks. Second-place New York excels in economy and R&D but falls short in environment and livability.
Tokyo holds onto its #3 rank, narrowly avoiding being overtaken by #4 Paris. Tokyo saw gains in livability through improved cost of living and cultural interaction scores. However, its economy ranking fell to #10, revealing divergence between areas of growth and decline.
The top seven cities remained unchanged from previous years, but fluctuations in scores were seen. London recovered ground lost during COVID-19, while New York and Tokyo lost some momentum. Cities like Singapore, Amsterdam, and Dubai showed notable growth.
As the highest ranked Asian city, all eyes are on Tokyo's performance. Its livability improvements are positive signs, but the economic decline is worrying. Weakness in GDP growth rate and workplace diversity contributed to Tokyo's fall from #6 to #10 in economy.
While neighboring Seoul and Shanghai rose in economy rankings, Tokyo saw its strengths in workplace options and top global companies decline. Lackluster economic vitality drags down Tokyo's overall magnetism. Its strong R&D and cultural influence are undermined by the economy's uncompetitiveness.
Toyko's trajectory in coming years bears watching. Will rising cities in Asia outpace Japan's traditional economic center? Or can Tokyo reinvent itself and recover its economic vitality? Its ability to attract people and business hinges on making Tokyo a dynamic hub of innovation and opportunity again.
The GPCI provides a multifaceted view of what makes cities globally competitive. Tokyo remains firmly among the elite top tier, but must solve its economic woes to maintain its power. The comprehensive index highlights Tokyo's urgent need to boost its economic engines amidst global competition.
Source: Mori Foundation