Here is a detailed guide with step-by-step instructions for how an American living in Japan can watch American football while abroad: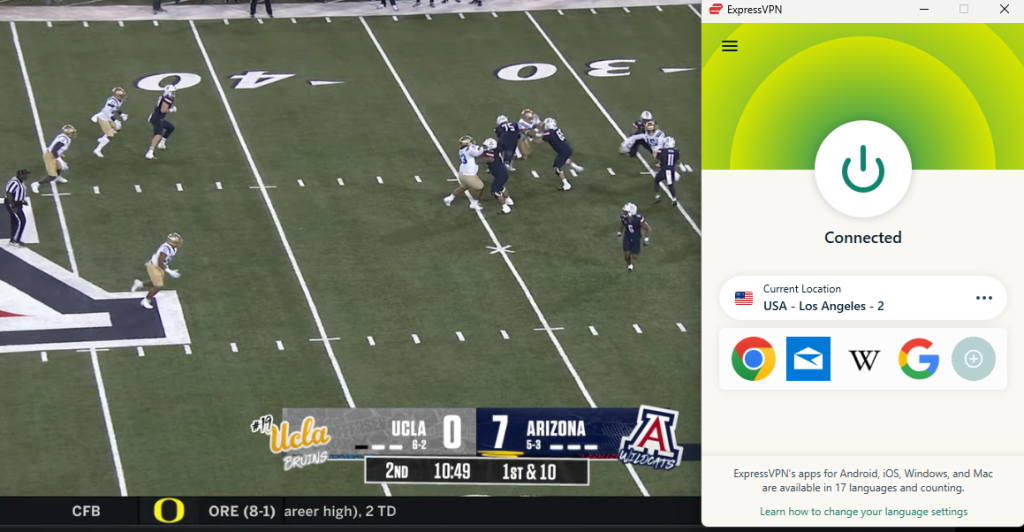 To watch American football from Japan using ExpressVPN, follow these steps:
Go to the ExpressVPN website and sign up for a free trial or purchase a subscription.
Download and install the ExpressVPN app on your device.
Open the ExpressVPN app and tap the Connect button.
Select a US server location (I personaly use "Los Angeles 2", and has worked well for me for the past 5 years).
Once you are connected to the VPN server, open Youtube TV and log in to your account.
Select the NFL or college football game you want to watch and enjoy!
Tips:
If you are having trouble connecting to a US server, try a different server location.
If you are still having trouble, contact ExpressVPN customer support for assistance, they are extremely responsive and helpful.
Some streaming services may require you to clear your cookies and cache before you can watch American football games. To do this, open your browser settings and clear your cookies and cache.
You can also try using a different browser.
Which streaming service should I choose?
There are many different streaming services that offer live and on-demand American football games. Some popular options include:
NFL+
Hulu + Live TV
Sling TV
YouTube TV (I personally use this and works for sure with ExpressVPN)
FuboTV
Each streaming service has its own unique features and pricing plans. Do some research to find the streaming service that is right for you.
Following these steps will provide you with a seamless viewing experience to watch American football each week outside the country.
Let me in comments below if you need any clarification or have additional questions!