William Copeland was born Johan Martinius Thoresen in 1834 in Arendal, Norway. As a young man, he apprenticed under a German brewmaster and learned the art of brewing beer.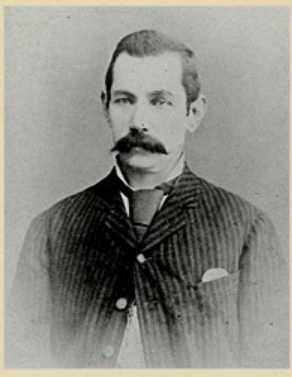 Seeking new opportunities, he immigrated to America in the 1840s and changed his name to William Copeland. But Copeland was an adventurous spirit and soon set his sights on the other side of the world. In 1864, he moved to Yokohama, Japan to try his hand in the dairy business. Five years later, Copeland decided to pursue his true passion – beer.
Founding the Spring Valley Brewery
In 1869, Copeland established the Spring Valley Brewery, the first beer brewery in Japan. He chose a site next to a natural spring in the Yamate foreign settlement of Yokohama. Copeland dug an enormous 210-meter cave into a hillside to provide the ideal conditions for beer storage and maturation.
Copeland produced three varieties of beer – a lager, a Bavarian, and a Bavarian Bock. He primarily sold his beer in casks to local taverns in Yokohama, with a small amount bottled for foreign residents. He later shipped his beer to Tokyo and Nagasaki.
While Copeland was talented at brewing, he struggled as a businessman. Still, his beers were well-received, and Spring Valley Brewery contributed to Yokohama's cosmopolitan culture.
Selling Spring Valley Brewery
By 1884, Copeland's poor management forced Spring Valley Brewery into public auction. With the help of his friend, Scottish merchant Thomas Blake Glover, Copeland sold the brewery in 1885 to a group of Japanese investors.
The investors renamed the brewery Kirin Beer and hired German brewmaster Hermann Heckert to oversee operations. Glover also secured a sales agency contract with the influential Meidi-ya company to distribute Kirin Beer. The first Kirin beer was launched in 1888, establishing what would become one of Japan's largest beer producers.
Legacy in Japan
William Copeland died in 1902 and was buried in Yokohama's Foreigner Cemetery. His pioneering Spring Valley Brewery paved the way for Japan's beer industry. Copeland brought his adopted homeland of America's brewing knowledge to Japan.
Today, Kirin Brewery continues to pay homage to Copeland. His grave in Yokohama is maintained by Kirin. The brewery also revived the Spring Valley brand in 2014, opening craft brewery restaurants to produce small-batch beers using traditional methods.
Over 150 years since Copeland dug his first cave, Japanese and foreigners alike still enjoy the beers that trace their lineage back to his trailblazing brewery. The Norwegian-American brewmaster's adventurous spirit brought beer to Japan, leaving a lasting legacy.