In the world of Japanese whisky, few releases generate as much excitement as a new expression from the legendary Yamazaki distillery. And in 2020, Yamazaki announced what would become their magnum opus – a 55-year-old single malt whisky that instantly captured the attention of whisky enthusiasts around the globe.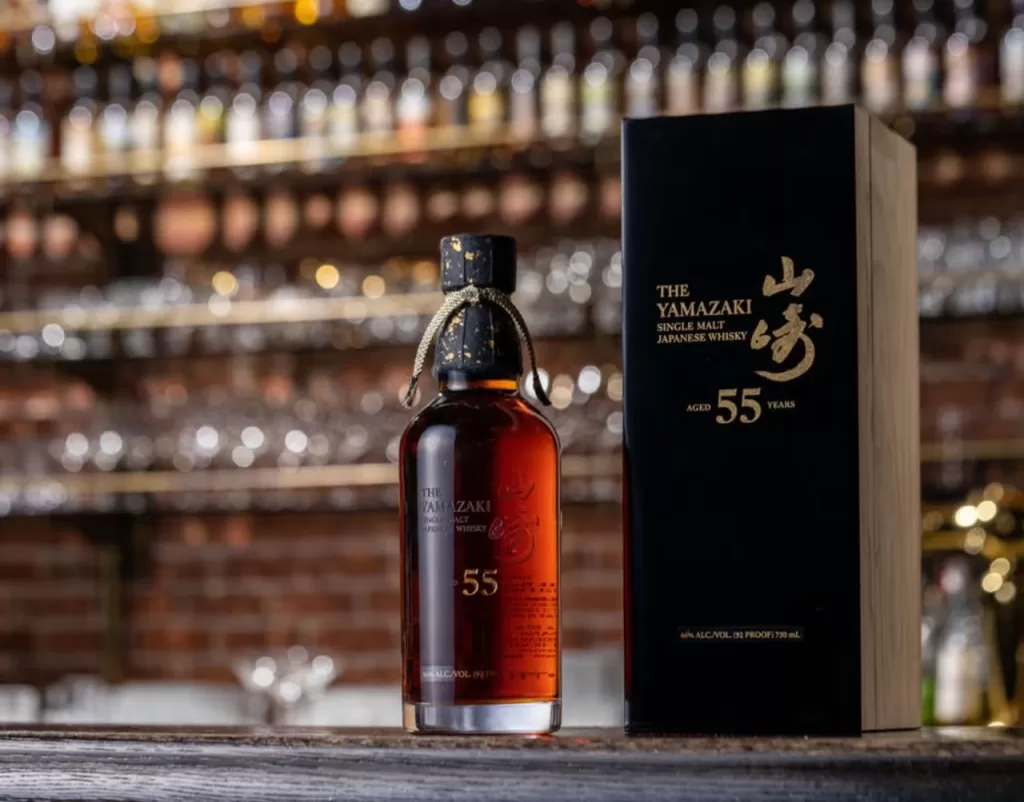 Blending Expertise Across Generations
To create this extraordinary whisky, Yamazaki blended together three incredibly rare casks from the 1960s that exemplified the distillery's long tradition of whisky making excellence.
The first cask was distilled in 1960 under the watchful eye of Yamazaki's founder Shinjiro Torii and aged in mizunara oak, a wood indigenous to Japan that imparts subtle flavors of spice and incense.
The second two casks were distilled in 1961 and 1964 by Suntory's master blender Keizo Saji and aged in American oak, which provides rich vanilla and caramel notes.
These iconic casks were then blended together by current Yamazaki chief blender Shinji Fukuyo along with Shinjiro Torii's grandson, Shingo Torii, combining over a century of whisky blending expertise into one exceptional bottling.
A Truly Unique Whisky Experience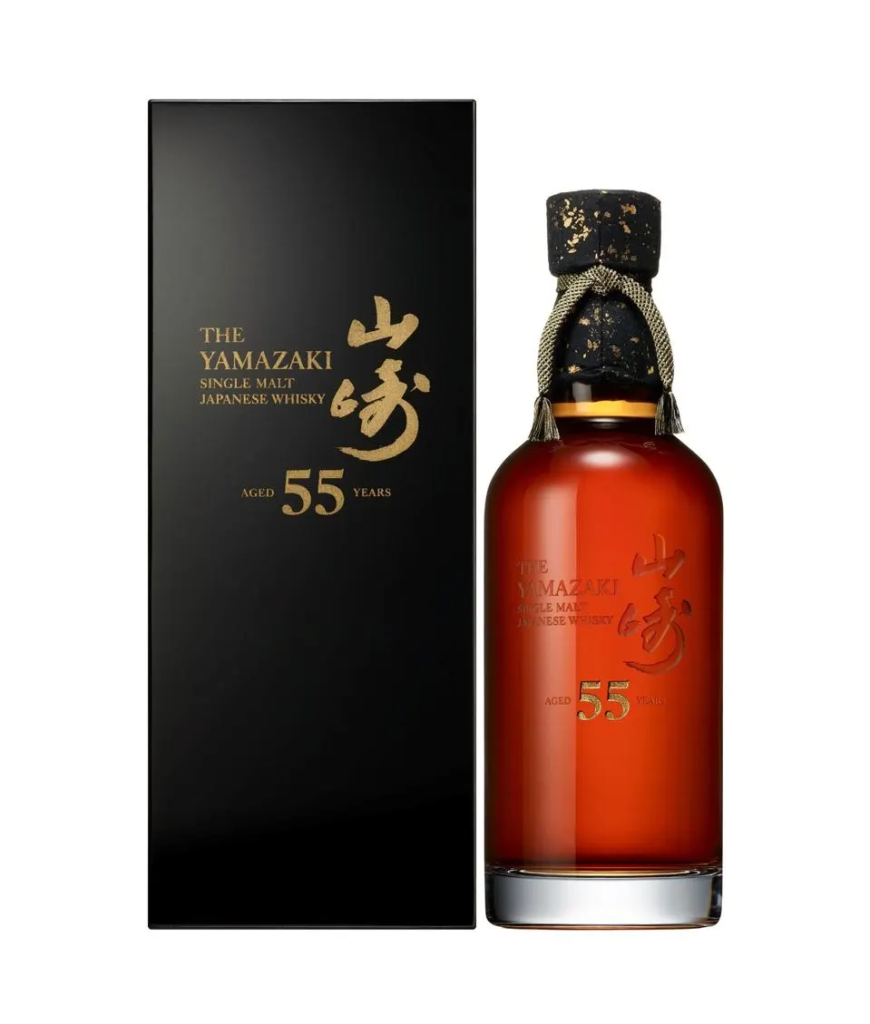 While most extra aged whiskies become dominated by oak flavors, the Yamazaki 55 maintains a remarkable vibrancy and complexity after over half a century of maturation.
It offers an array of aromas from fresh cut grass to tropical fruit, all complemented by the mizunara's influence of sandalwood and cedar. On the palate, flavors of ripe mango, ginger, and orange zest give way to a touch of sweetness and a long, lingering finish.
To fully appreciate this whisky's nuanced flavors, Yamazaki recommends using a Burgundy glass rather than a typical whisky glass. They also advise enjoying it neat, without any water added, to preserve the whiskey's integrity.
The Pinnacle of a Collection
Only 200 bottles of the Yamazaki 55 were produced, destined for the most exclusive whisky collections in the world. The bottle itself is a work of art, featuring engraved calligraphy and real gold dust lacquer that provides a suitably elegant home for the precious liquid within.
Originally released in 2020 solely for the Japanese market, subsequent batches were made available worldwide but in extremely limited quantities. Needless to say, opportunities to own a bottle of Yamazaki 55 are extraordinarily rare.
For the whisky collector who managed to acquire one, it would undoubtedly be the crown jewel of their collection, demonstrating a dedication to preserving Japanese whisky heritage.
Though with a price tag over $300,000, it remains out of reach for all but the most devoted enthusiasts seeking the pinnacle of whisky collecting.