Japan's most famous dog, Hachiko, captured the hearts of millions worldwide with his unwavering loyalty to his owner. The story of this incredible Akita dog who continued waiting for his deceased owner at Shibuya Station for nearly a decade is inspiring.
Here are 20 fascinating facts about this legendary canine showing how deep Hachiko's devotion was.
Early Life and Origins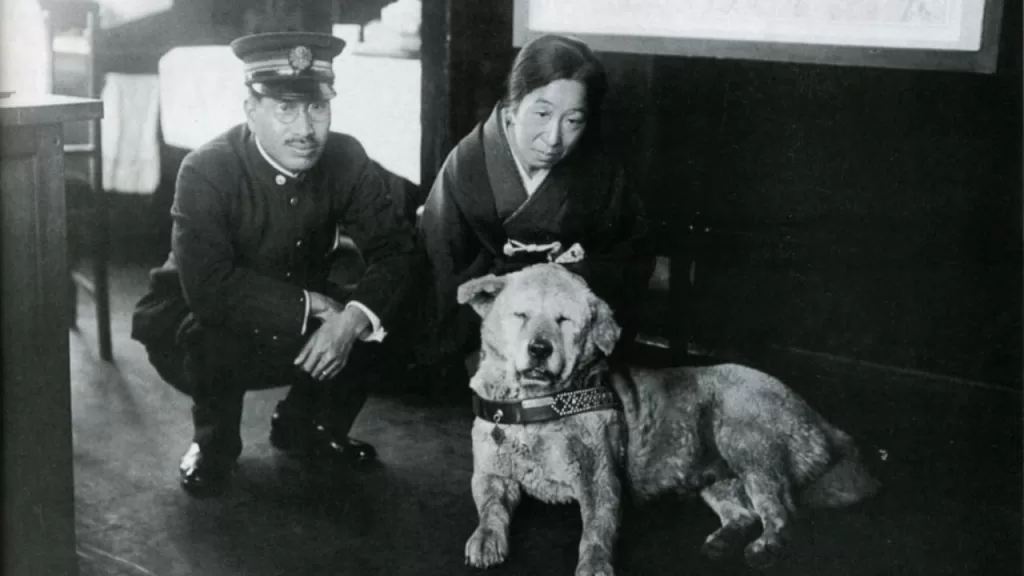 Born in Odate City: Although best known as a symbol of Tokyo, Hachiko was born in Odate City, Akita Prefecture, on November 10, 1923. He was the eighth pup in a litter born to his parents, Oshinai and Goma.
Purebred Akita Dog: Hachiko was sold for ¥30 (considered sizable at the time) to Hidesaburo Ueno, a professor of agriculture at the University of Tokyo. Ueno specifically wanted a purebred Akita-inu, making Hachiko one of the few remaining purebred Akitas in Japan during his lifetime.
Powerful Mascot: In Japanese culture, dogs were seen as symbols of easy childbirth and were often depicted as mascots for good fortune. Many people sought to acquire pets like Hachiko due to these auspicious beliefs.
Shibuya Station – The Heart of the Story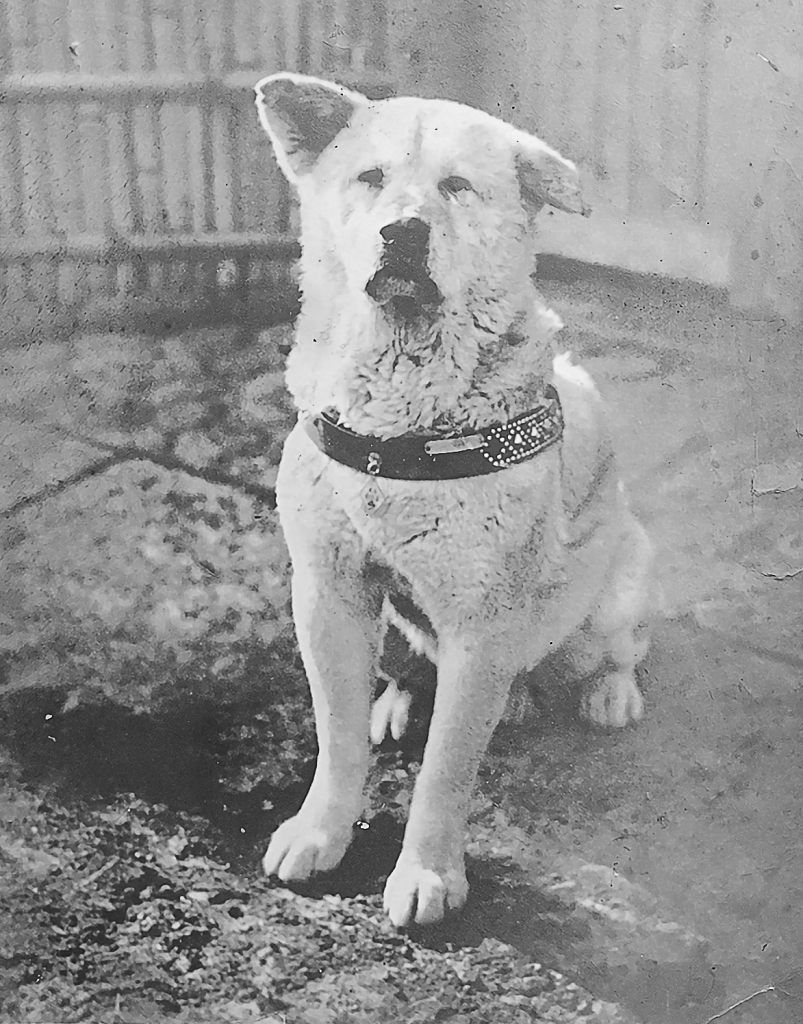 Daily Routine: After joining Professor Ueno's family in 1924, Hachiko accompanied him daily to Shibuya Station before leaving for work. Hachiko would wait at the station and greet his owner upon his return every evening.
Enduring Loyalty: On May 21, 1925, tragedy struck when Professor Ueno died of a cerebral hemorrhage while teaching. Despite no longer having an owner to greet, Hachiko continued to wait at Shibuya Station for the rest of his life—nine years, nine months, and fifteen days in total—hoping for Ueno's return.
Beaten and Bullied: While he waited loyally at the station, Hachiko faced cruelty from pedestrians and even children who tormented him.
Fame and Media Attention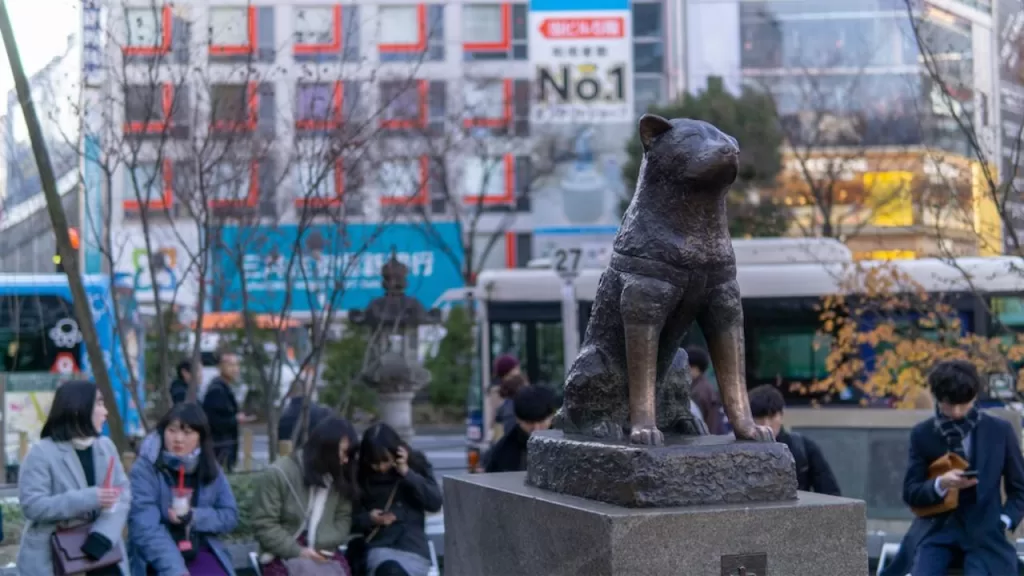 Recognition from Ueno's Student: Hirokichi Saito, a former student of Professor Ueno and an expert on Akita dogs, noticed Hachiko waiting at the station in 1932. Upon learning about his story from Kikuzaburo Kobayashi (Ueno's former gardener), Saito published several articles about Hachiko. This would ultimately lead to national recognition for the devout dog.
Newspaper Feature: In October 1932, the Asahi Shimbun newspaper published a story about Hachiko's dutiful waiting, turning the Akita dog into a public icon revered for his loyalty and perseverance.
Honorary Statue: In April 1934, a bronze statue of Hachiko was unveiled at Shibuya Station. The incredible devotion displayed by Hachiko prompted the creation of such a loving tribute during his lifetime.
Legacy and Tributes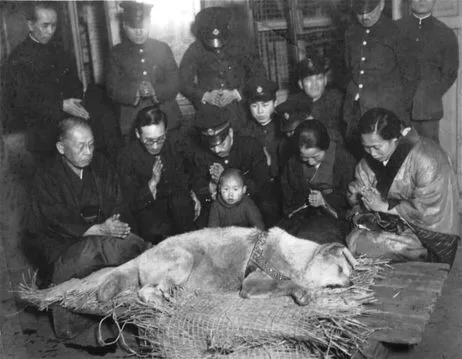 Radio Broadcast of Hachiko's Bark: In 1994, Japanese radio station Nippon Cultural Broadcasting salvaged a recording of Hachiko barking from an old phonograph record. On May 28, 59 years after his death, millions of listeners tuned in to hear the famous dog's voice.
Hollywood Adaptation: The American film "Hachi: A Dog's Tale" (2009), starring Richard Gere, brought Hachiko's incredible story to a global audience. However, this adaptation was set in the United States, causing it to stray from some of the original tale's cultural significance.
Ueno and Hachiko Reunited: 80 years after Hachiko's death, a statue depicting his reunion with Professor Ueno was erected at The University of Tokyo's campus in 2015. With ¥10 million in donations gathered from individuals and companies, this touching tribute brought a bittersweet close to the Akita dog's tale.
Preserved and Displayed: Hachiko's body was taxidermied and put on public display at the National Museum of Nature and Science in Tokyo for generations to witness his remarkable loyalty.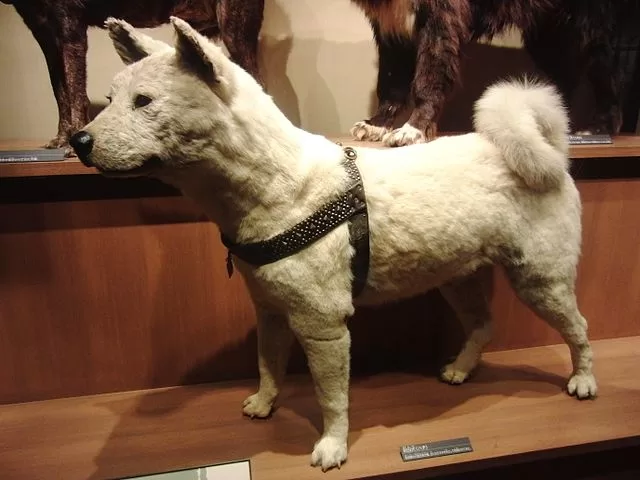 Additional Memorials and Commemorations
Odate City Monuments: Hachiko's hometown of Odate builds on its connection to the faithful dog by featuring additional statues and monuments dedicated to him. An Akita Dog Museum nearby also features a statue on the original pedestal created for the Shibuya Station statue.
Buried Beside His Owner: Years after their respective passings, Professor Ueno's partner, Yaeko Sakano, wished to have her remains interred alongside those of Professor Ueno and Hachiko at their gravesite in Aoyama Cemetery. In 2016, several portions of her ashes were buried there, fulfilling this wish and reuniting Hachiko's entire family for eternity.
Statue at Ōdate Station: Another statue commemorating Hachiko stands proudly outside Ōdate Station in his birthplace.
Aoyama Cemetery Memorial: Aoyama Cemetery houses a monument by Ueno's tomb that pays homage to Hachiko's unwavering loyalty.
Hachikō Bus Routes: To this day, Shibuya City Office operates several bus routes called the "Hachiko Bus," utilizing minibusses adorned with the image of the adored canine.
Featured in Video Games: Hachiko's lasting legacy has extended even into the world of video games, with appearances in titles like "Shibuya Scramble" and "Sega's Shining Force."
In-Depth Archive Museum: The University of Tokyo's Faculty of Agriculture archive museum displays various specimens and records related to Hachiko's life and legacy for future generations to learn from.
Hachiko's tale is one of bravery, devotion, and an unbreakable bond that surpasses even death. Let us continue to remember and honor this exceptional dog who changed the way people view loyalty and love between a man and his best friend.