Ajisai, or hydrangeas, delight the hearts of locals and tourists alike during the rainy season in Japan typically in June and July. This blooming spectacle sparks numerous festivals, known as Ajisai Matsuri throughout places in Japan.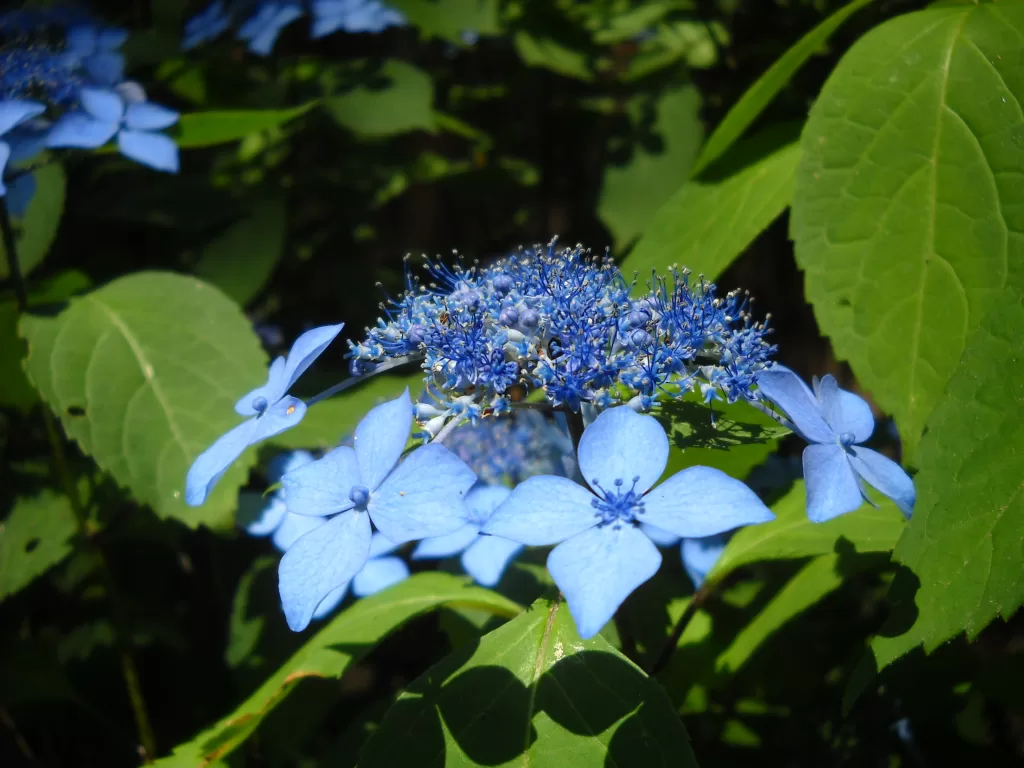 Origins and Popularity of Hydrangeas in Japan
The charm of this beautiful flower has a rich history dating back to Japanese written records from the 8th century. While European varieties were introduced in the early 20th century, native hydrangeas have maintained their prominence. Today, there are over 100 varieties of hydrangeas adding vibrant colors to public parks, gardens, and private properties in Japan.
Yanagidani Kannon Hydrangea Week
One key highlight among hydrangea-related celebrations is the Yanagidani Kannon Hydrangea week. Contrary to its name, it is month-long event that honours these colorful blooms. This festival showcases around 5,000 hydrangea at their peak period at Yanagidani Kannon (also known as Yōkoku-ji Temple). Moreover, seasonal hydrangea goshuin (shrine stamps) and hydrangea-filled hanachozu (water-filled basins for purification at shrines and temples) add to this unique celebration. It's one of the most awaited Kyoto events in June.
Fujinomori Shrine Ajisai Matsuri
Ajisai Matsuri tradition prevails in Kyoto too. Fujinomori Shrine hosts a month-long special opening of its two magnificent hydrangea gardens every year from the start of June. Visitors can expect an elaborate display of cultural happenings such as music performances, poetry readings, sports demonstrations, not forgetting a selection of delicious hydrangea themed food.
Kyoto's Breath-taking Hydrangea Spots
Kyoto holds fame among flower enthusiasts for its impressive variety of ajisai viewing locations.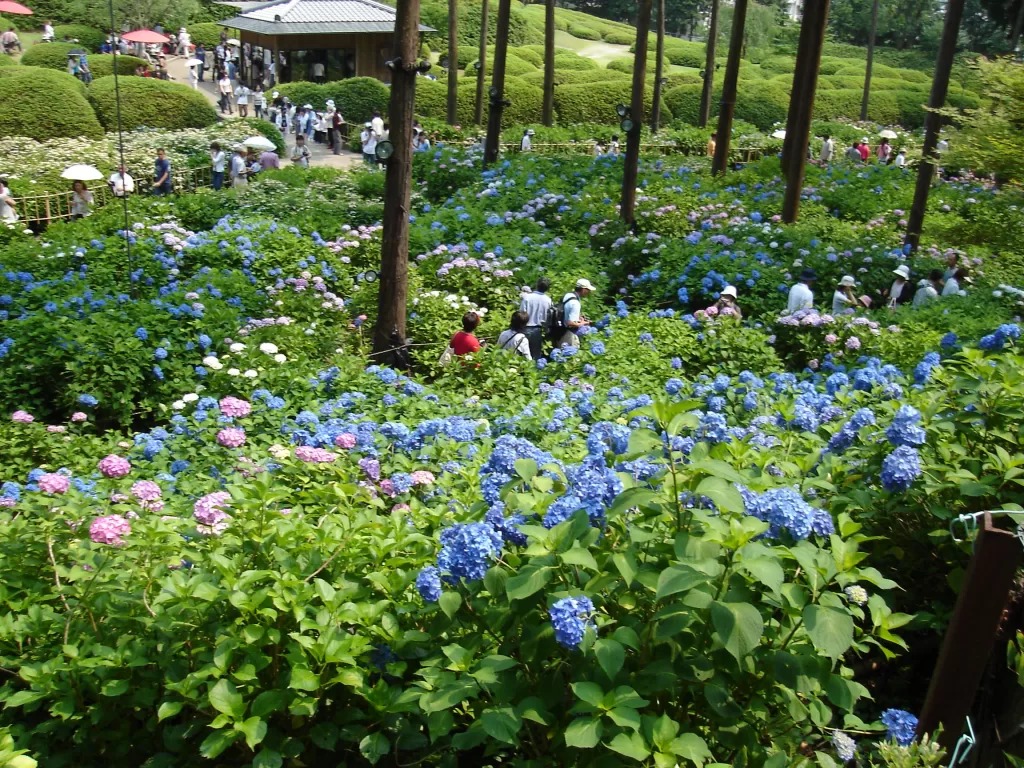 Mimurotoji Temple
Situated in Uji City in Kyoto Prefecture is Mimurotoji Temple boasting nearly 20,000 hydrangea shrubs and close to fifty different varieties. This popular spot lights up around June with swaths of vibrant color extending until early July.
Maizuru Natural Culture Garden
Offering impressive botanic displays throughout the year but especially a sight to behold during Ajisai season – Maizuru Natural Culture Gardens is a must visit place when you are on visit for coastal view location. This botanical garden presents visitors with almost 100 different flower species found amongst approximately 100,000 hydrangea shrubs.
Yoshiminedera Temple
Enrich your trip with some serenity amidst nature by visiting Yoshiminedera Temple on the outskirts west of central Kyoto. The temple's northern slopes come alive mid-June early July with countless hydrangeas.
Sanzenin Temple
Located in Ohara town is Sanzenin Temple boasting a variety of ajisai in an expansive moss garden that comes into bloom around mid-June until early July.
Umenomiya Taisha Shrine
Finally Umenomiya Taisha shrine offers an extended viewing session which starts from late May goes upto July with around 60 different varieties of ajisai that peak around mid-June particularly near the plum grove area.
Japan is unquestionably enlightened during June by this spectacular show put up by Ajisai blooming within sacred shrines or peaceful gardens.
This June if you're lucky enough to be in Japan don't miss out on experiencing majestic charm of ajisai at these locations.
If you are in Kyoto during June, immerse yourself in the vibrant traditions of the Reisai Festival at Yasaka-jinja Shrine. Experience a millennium-old celebration that showcases Japan's rich cultural heritage through captivating court performances of song and dance. Witness the graceful Azuma-asobi dance performance, brought to life by dancers adorned in ancient costumes and accompanied by inspiring waka poetry recitals.