The capital city of Japan, Tokyo, is a paradise for anime and manga lovers due to its many themed attractions. A trip to Tokyo can unveil the history of anime and manga, giving the fans the experience of anime culture up close.
Best Destinations for Anime and Manga Fans in Japan
Akihabara – The Anime District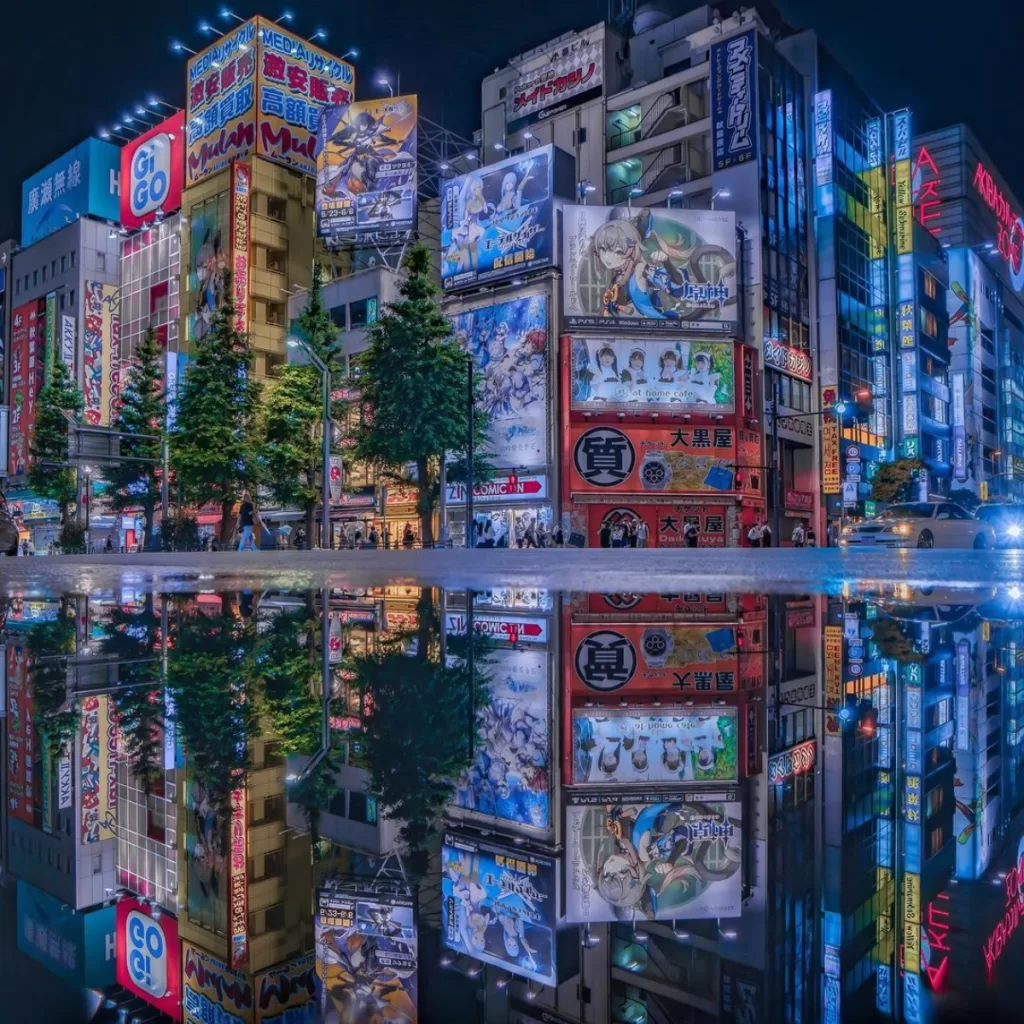 Known as the "Electric Town," Akihabara is a paradise for anime and manga enthusiasts. Hundreds of shops selling anime goods, manga, models, electronics, and gaming merchandise pack the busy district.
Major hubs like Radio Kaikan and Nakano Broadway have multiple floors filled with treasures. Anime fans should visit maid cafes where servers dress in costumes and treat customers like masters and princesses.
Arcades like Hey offer the latest anime music games and crane games with rare prizes. Akihabara has the highest concentration of anime stores in Japan.
---
Nakano Broadway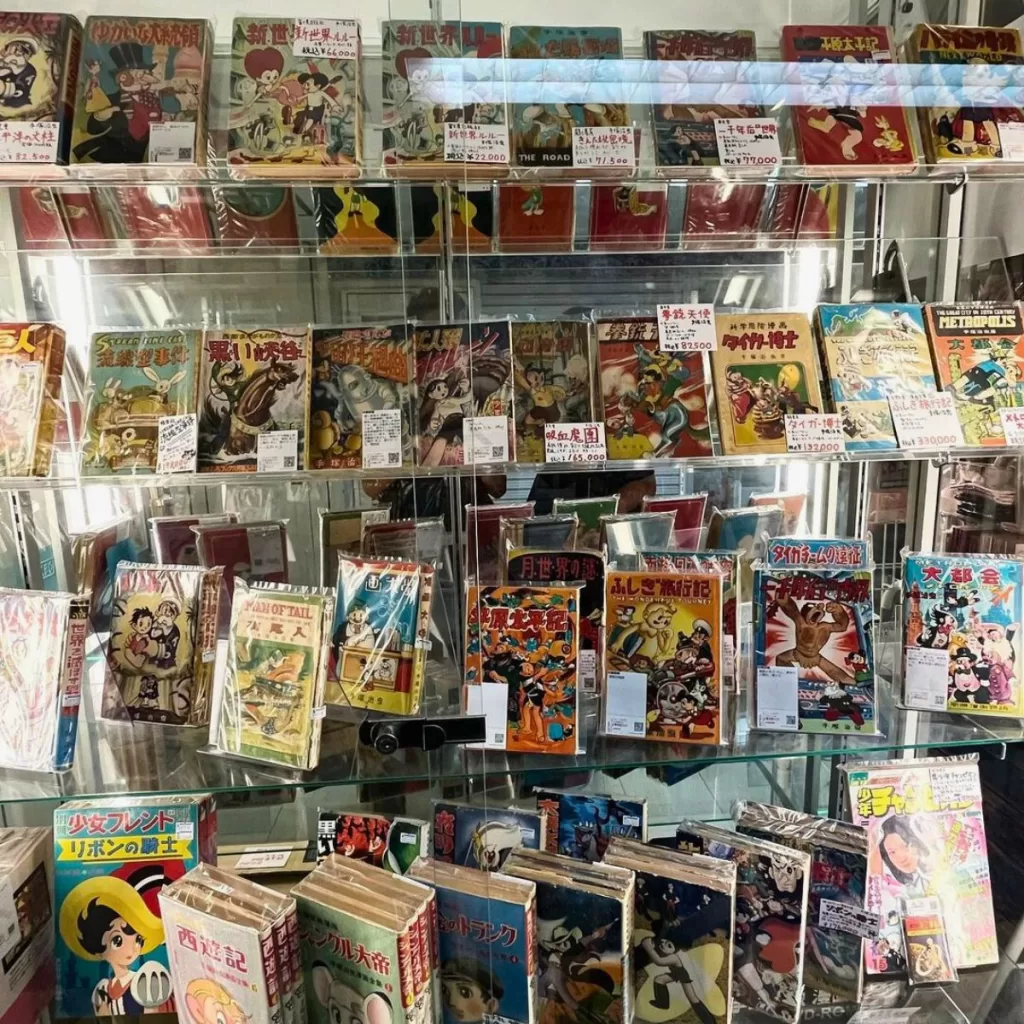 While lesser-known than Akihabara, Nakano Broadway is another shopping center with shops dedicated to anime and manga-related goods. This location houses numerous second-hand stores selling rare collectibles, making it a treasure trove for those seeking memorabilia from their favorite series.
---
Ghibli Museum
Located in the quiet neighborhood of Mitaka, the Ghibli Museum offers an immersive look into the worlds created by the famous Studio Ghibli anime films. Massive plush replicas of Totoro and Catbus greet visitors in the atrium.
Fans can see storyboards and art that inspired major movies like Princess Mononoke and Spirited Away. The building contains secret passageways, play areas, and balconies that make visitors feel like they walked into an anime.
Exclusive short films by Miyazaki play in the Saturn Theater. Take advantage of the rooftop garden with its robot from Castle in the Sky.
---
Den Den Town, Osaka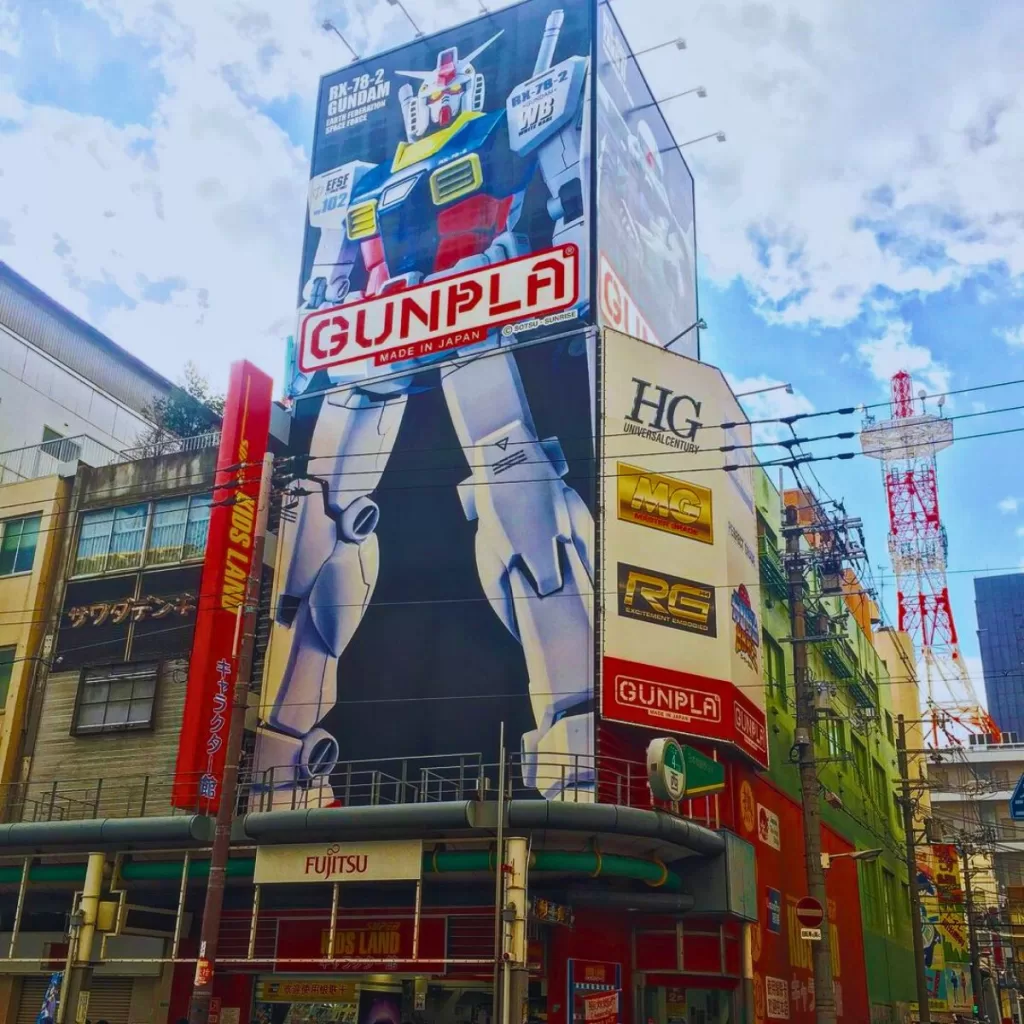 Located in Osaka, Den Den Town is a district with stores catering to anime, manga, and gaming fans. Often called Japan's version of Akihabara, this electronics hub has over 100 shops selling manga, anime goods, arcade games, and hobby supplies.
Major retailers like Mandarake, Gamers, Animate, and Osaka Pokemon Center offer rare figurines, vintage manga, used merchandise, limited edition video games, and more. Shop aisles are filled with anime character toys, apparel, and merchandise. Vintage arcades attract gamers, while cosplay stores supply costumes and materials.
Den Den Town is also home to maid cafes where cosplaying servers treat customers like masters. Anime music and videos are played at manga kissa (cafes). New products arrive daily, and promotional anime events occur frequently. From old-school collector's items to the latest trends, Den Den Town caters to all types of otaku.
With its high concentration of anime and manga shops, Osaka's electric town provides fans with a seemingly endless supply of related goods. Aficionados agree this is one of the top meccas in Japan for anime shopping. Den Den Town is to be noticed.
---
Theme Parks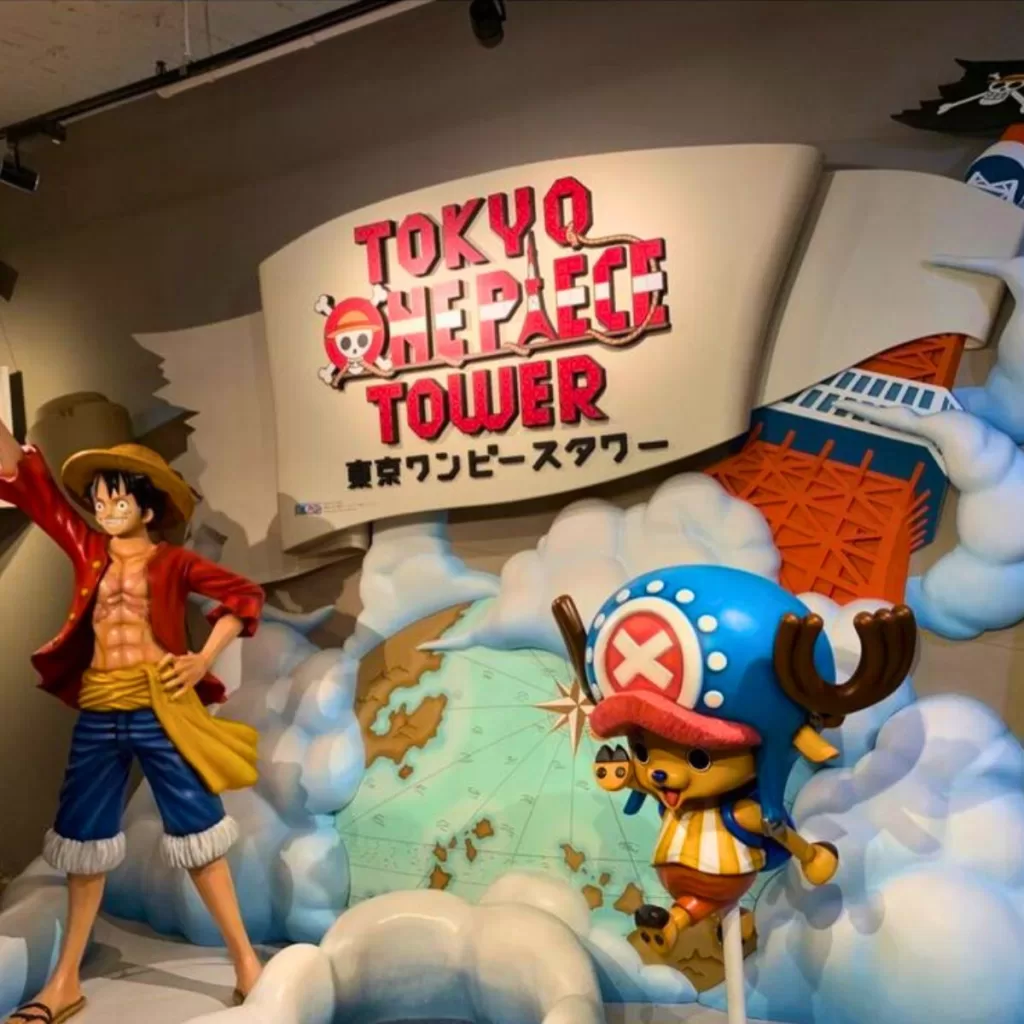 Japan offers a blend of both for those who love theme parks and anime. The One Piece Tower in Tokyo Tower represents an anime-themed park based on the popular One Piece series. Also, Gundam Base Tokyo at DiverCity Tokyo Plaza features a life-sized Gundam statue and provides in-depth guides on assembling Gundam models. Pokémon fans will surely visit Pokémon Center Mega Tokyo in Ikebukuro's Sunshine City shopping center.
---
International Manga Museum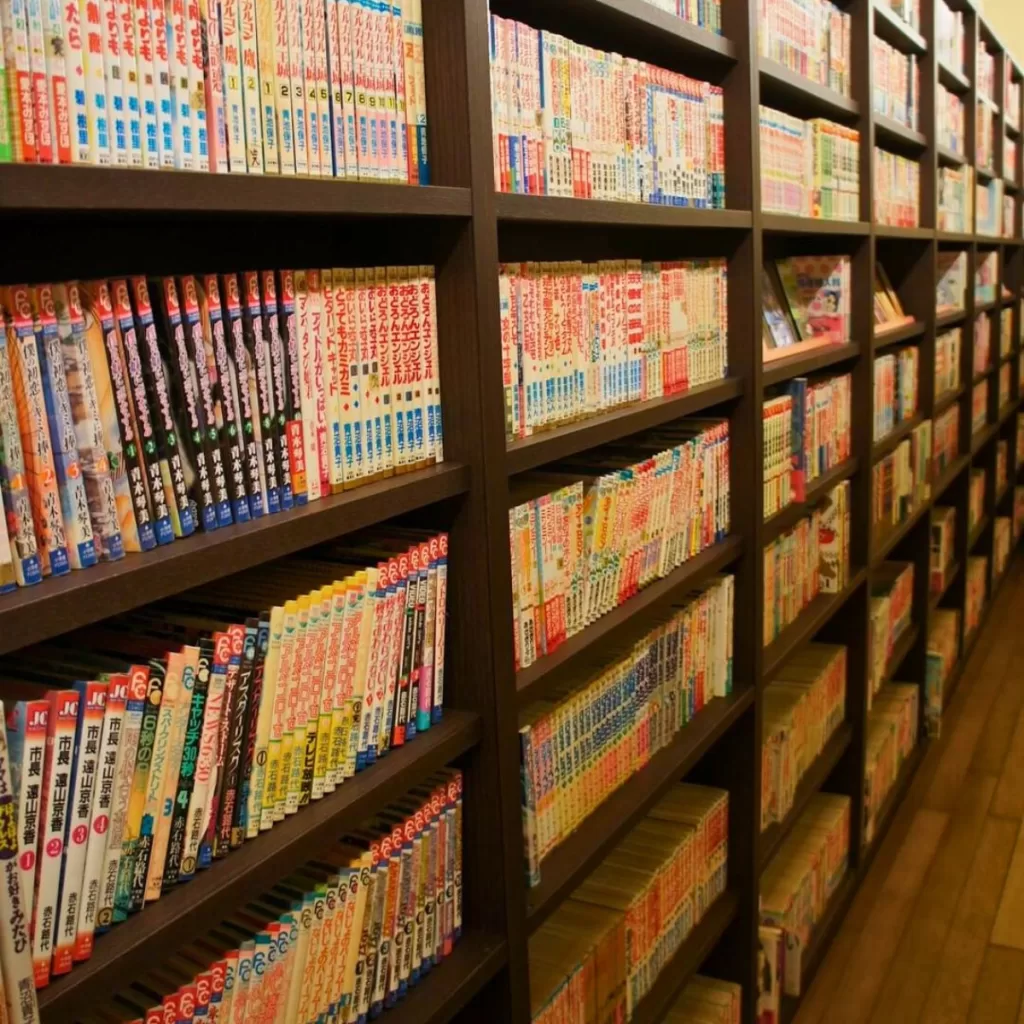 As Japan's first museum dedicated to manga, this Kyoto hotspot preserves rare manga artifacts and educates visitors about the historical significance of manga. Its collection includes over 300,000 items, including sketches from famous manga artists.
Fans can view rare, valuable manga publications that are not available elsewhere. Art exhibits profile influential manga creators and the evolution of manga styles. There is also a wall of manga from different genres for reading enjoyment.
---
Sanrio Puroland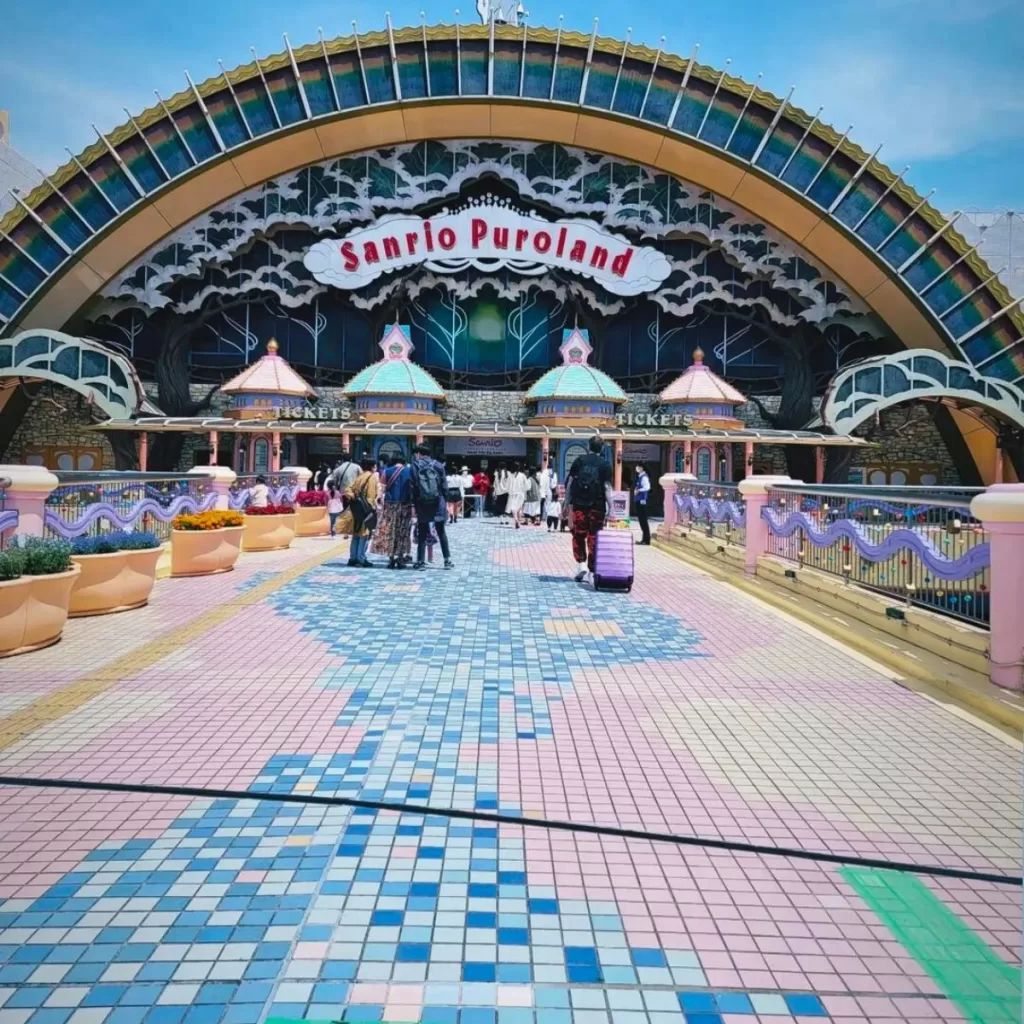 This Hello Kitty theme park is ideal for fans of the adorable cat character and other Sanrio friends. The indoor park has live shows featuring popular Sanrio mascots singing, dancing, and interacting with guests.
Rides let visitors experience Sanrio's worlds while specialty restaurants offer themed dishes. The expansive gift shop sells endless Hello Kitty merchandise, from plush toys to accessories.
---
Pokémon Center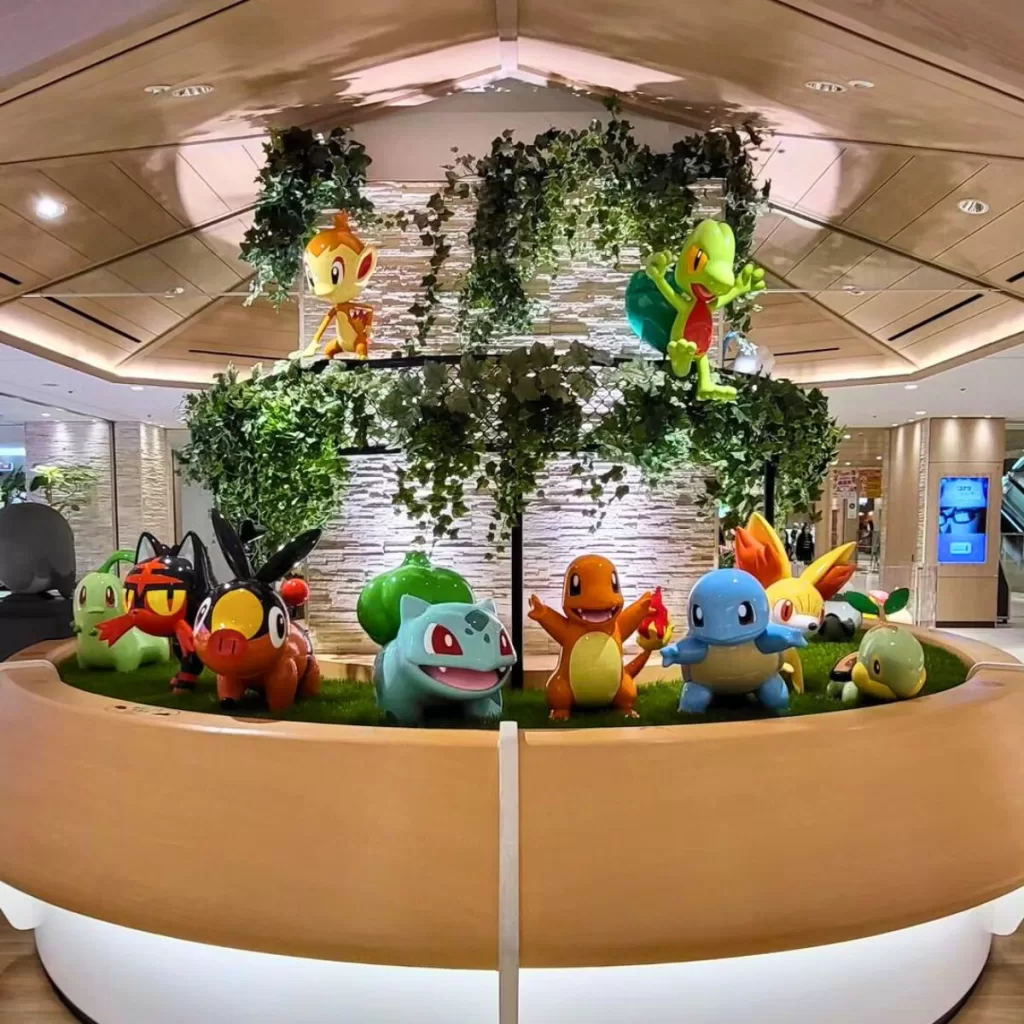 Located in Tokyo Station, this Pokemon mega store is the largest official Pokemon Center in the world. The multilevel shop has floors packed with Pokemon plushies, clothing, games, cards, magazines, accessories, and more.
Unique Pokemon products are made exclusively for the Tokyo location. Test your Pokemon knowledge using the interactive quiz machines.
Make sure to check out the wall showcasing rare Pokemon artwork.
---
J-World Tokyo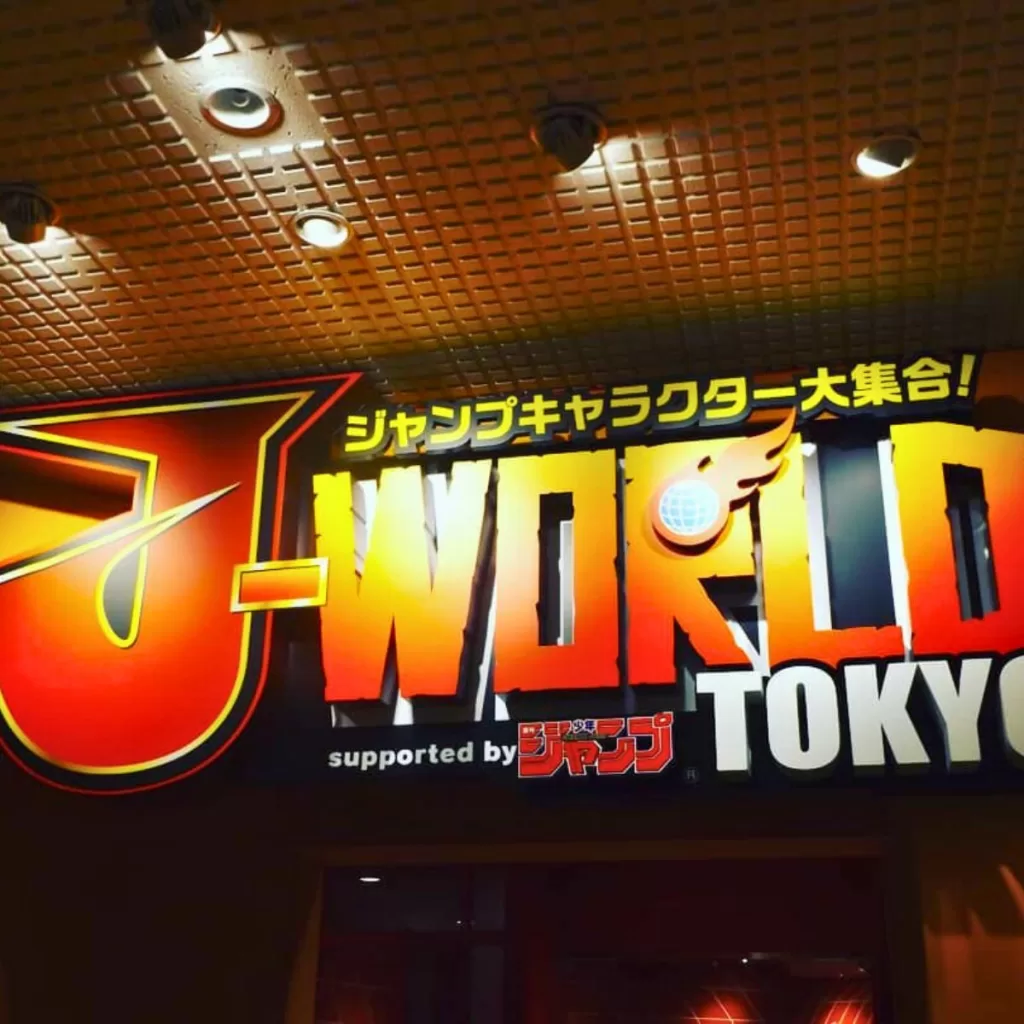 J-World Tokyo offers visitors the chance to step into the worlds of popular anime and manga series. Situated at the foot of Tokyo Tower, this effervescent district surges with the infectious vitality of anime and manga. Embark on a vibrant journey as you wander through kaleidoscopic shops, indulge in whimsical-themed cafes, and lose yourself in the enchanting tapestry of Japanese animation and comics. Unforgettable for anime enthusiasts!
One Piece, Dragon Ball, Naruto, and other major manga series have elaborate areas where fans can see full-scale recreated scenes from the stories. Meet character mascots for photos and autographs. Exciting rides and games let guests relive iconic anime moments. The attached shop is filled with exclusive merchandise to take home.
J-World Tokyo also hosts stage shows where live actors cosplay and perform skits as the characters. Special events occur during new anime film releases or manga milestones. Themed restaurants serve food inspired by the different series for an immersive dining experience. From ninja training in Naruto to sailing with Luffy, J-World Tokyo makes these fantasy worlds real.
J-World Tokyo provides the ultimate anime theme park experience with constantly updating exhibits and attractions. Fans become a part of their favorite stories surrounded by the colorful worlds and characters they love. It's a destination no otaku visiting Tokyo will want to miss.
---
Fujiko F. Fujio Museum
Manga legend Fujiko F. Fujio created popular series like Doraemon and Perman. This museum, converted from the artist's studio and home, displays artifacts from his works.
Visitors can see Fujiko's desk, manuscripts, story notes, and the room where he created manga. Interactive exhibits explain his art techniques and career. The Doraemon House area recreates scenes from the series.
---
The Yoshihiro Yonezawa Manga and Subcultures Sanctuary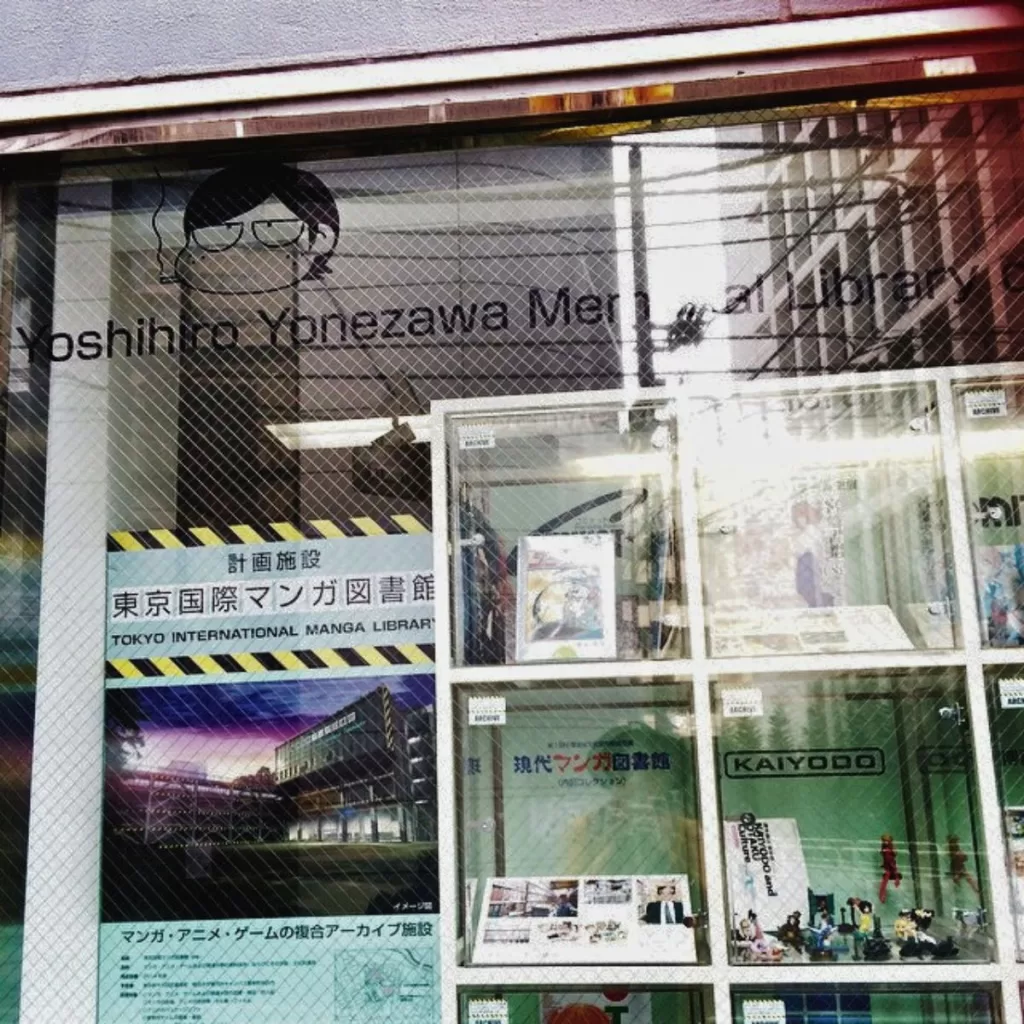 Nestled in the heart of Tokyo, the Yoshihiro Yonezawa Memorial Library of Manga and Subcultures is a haven that caters to the insatiable thirst of diehard manga enthusiasts. Unveiled in 2018, this extraordinary library proudly showcases the immense personal collection amassed by manga researcher Yoshihiro Yonezawa. Boasting an astonishing archive of over 300,000 manga volumes, it is one of the globe's largest privately owned compilations of Japanese comics. Step into this paradise and immerse yourself in the captivating narratives and artistic wonders that define the world of manga.
Visitors are immersed in floor-to-ceiling shelves packed with manga dating from the 1950s. Rare, out-of-print, and vintage manga fill the archives. One can find seminal works that influenced later series and obscure niche titles. Thousands of manga magazines contain one-shot stories and debut chapters of series before they were published in book form. Detailed catalogs make finding specific titles easy.
Beyond just a repository, the library frequently holds manga-related events. Guest lectures educate about manga history and the life of Yonezawa. Workshops teach visitors how to draw manga. Temporary exhibits highlight specific artists and genres while showcasing rare artwork and manuscripts. The library captures the evolution of post-war manga through its expansive collection. It is an unparalleled resource for researchers or casual fans to dive deep into manga.
---
Gundam Base Tokyo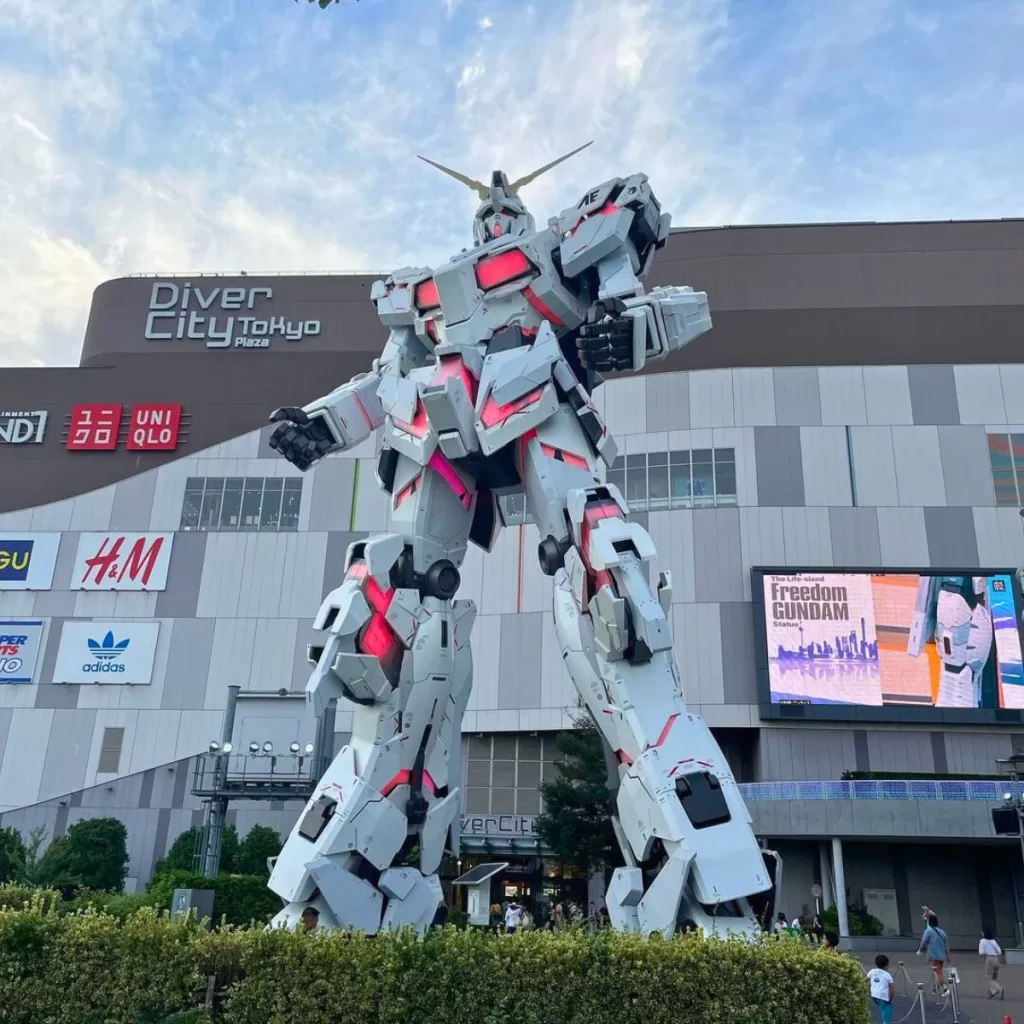 Gundam fans will want to take advantage of a visit to Gundam Base Tokyo in DiverCity Plaza. Embrace the awe-inspiring world of the legendary Gundam anime franchise at this dedicated indoor theme park, paying homage to the beloved series that has captivated fans since its inception in 1979. Visitors are greeted by the life-sized RX-78 Gundam statue standing guard outside that weighs nearly 35 tons and towers 18 meters tall.
Inside, the intricate Gundam exhibits showcase detailed models and artwork from every generation of the Gundam series. Fans can enjoy interactive experiences like sitting in a cockpit from the show and battling in arcade pods. The Gundam Cafe serves themed food and drinks based on characters while music and dialogue from the anime play.
The attached store contains exclusive Gundam merchandise ranging from collectible figures to clothing with famous catchphrases. Limited edition Gunpla models and accessories are available to build your Mobile Suit. With new exhibits and events held annually, the Gundam Base Tokyo allows old and new fans to immerse themselves in the Mobile Suit universe fully. From posing with Zakus to witnessing epic space battles, no anime lover visiting Tokyo will want to miss this one-of-a-kind attraction.
---
Otome Road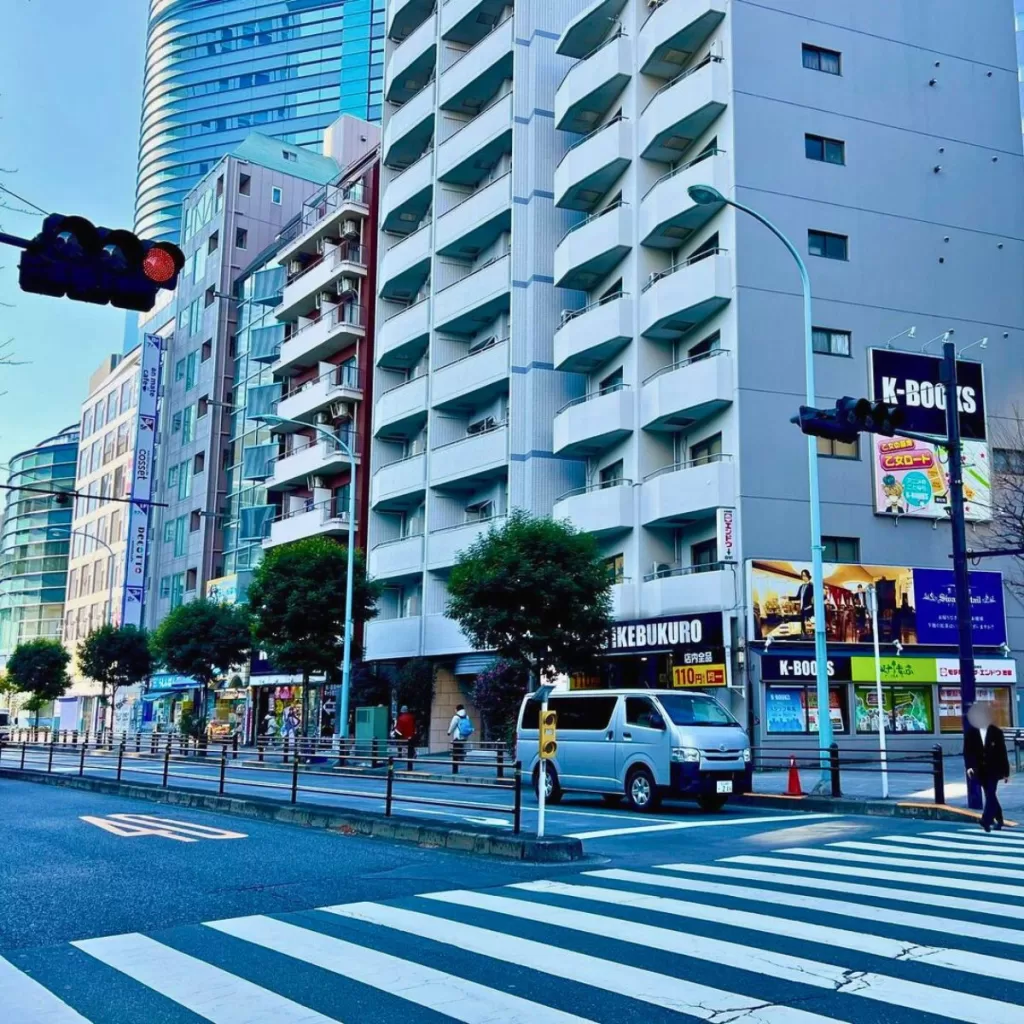 Located in Ikebukuro, Otome Road is a paradise for fans of romance anime and manga aimed at women. Otome means "maiden" in Japanese, and this shopping area contains over a dozen stores catering to the shoujo and josei demographics. Stores like Animate, K-Books, and Mandarake offer extensive selections of manga, anime goods, novels, and merchandise featuring popular male characters.
Spanning multiple city blocks, Otome Road also has specialty stores like Butlers Cafe and My Lord My Prince, which sell items inspired by the handsome fictional characters that frequent shoujo manga. Cafes in the area also carry themed food and drinks based on popular anime and games. Cosplay costume stores help female otaku create outfits for their favorite anime crushes.
Otome Road comes alive on weekends as fans dressed in costume congregate to shop and take photos. Signage and street art feature beautiful anime-style illustrations of bishonen characters. With new stores opening annually, Otome Road continues to expand as a top destination for female otaku looking to immerse themselves in fantasy and romance. The area captures the spirit of Shoujo fandom.
---
Tokyo Character Street
Located within Tokyo Station, Tokyo Character Street is a dream come true for anime lovers. This section of the station is dedicated to famous character goods and stores. Major anime franchises like Pokemon, Hello Kitty, and Gundam have massive specialty shops filled with exclusive merchandise.
The Pokemon Center Tokyo is the largest official Pokemon store in the world, packed with plushies, apparel, games, and more. Hello Kitty fans will love the Sanrio store and its thousands of cute products. Gundam Front Tokyo sells Gunpla models and limited edition items from the Gundam universe.
Smaller stores feature Snoopy, Ultraman, and other characters. Exclusive character-themed food and drink kiosks line the area. Events like pop-up cafes, photo spots, and attractions related to new anime movies or releases occur annually. Tokyo Character Street is also home to the Tokyo Anime Center, offering exhibits, a gallery, and anime-related facilities.
With so many major franchises represented in one easily accessible location, Tokyo Character Street is the perfect one-stop shop for anime lovers to stock up on exclusive goods related to their favorite series. Fans will be overjoyed seeing iconic characters come to life in massive official stores at the heart of the city.