Japan is home to some of the most popular manga and anime franchises in the world, so it's no surprise the country boasts impressive theme parks dedicated to bringing these stories to life. From Hello Kitty to rides based on classics like Attack on Titan and One Piece, Japan offers numerous immersive experiences for anime fans visiting.
In this article, we'll countdown the best manga and anime theme parks that allow you to step into your favorite series.
City: Tokyo
Characters/Series: Attack on Titan, Evangelion, Re:ZERO -Starting Life in Another World-, Jujutsu Kaisen, Sword Art Online, Vocaloid, and more.
Opened: 1994
The indoor amusement park Joypolis in Tokyo offers cutting-edge virtual reality rides and attractions themed around popular anime and video game franchises. Fans can experience battling titans in Attack on Titan VR, team up in Sword Art Online rides, race VR mechs in Evangelion, and more immersive experiences. With a prime Odaiba location, Joypolis draws anime crowds eager to step into their favorite series.
Nijigen no Mori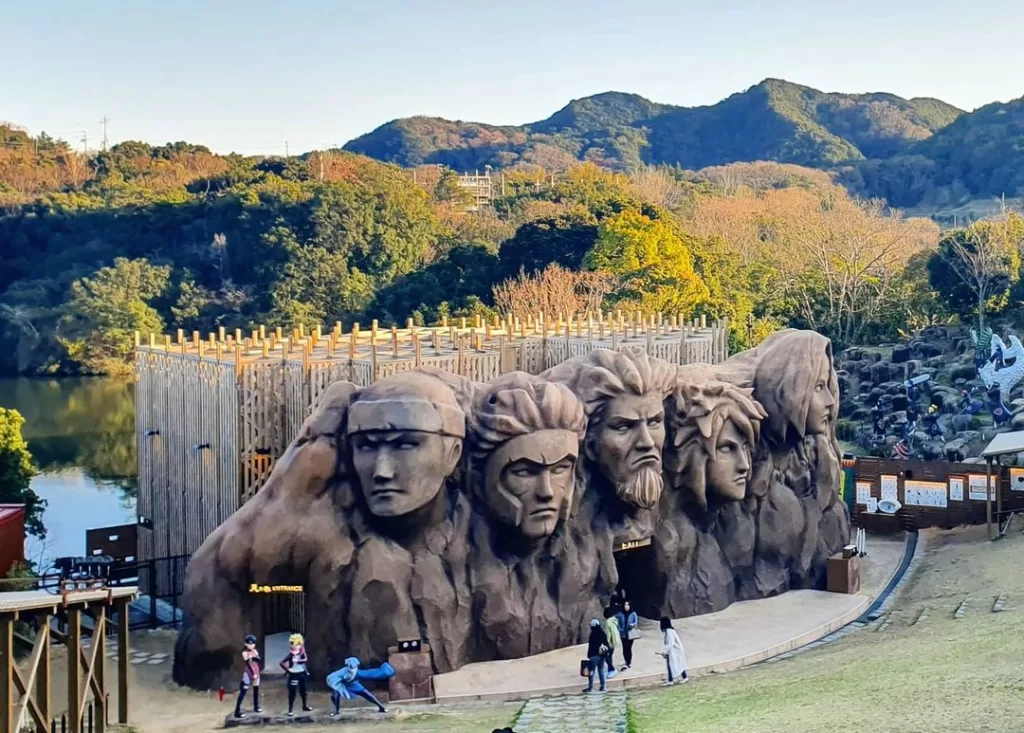 City: Awaji Island
Characters/Series: Naruto, Crayon Shin-chan, Doraemon, and more.
Opened: 2006
Nijigen no Mori on Awaji Island brings multiple anime worlds to life through themed rides and experiences. Fans can walk through a recreation of Naruto's Hidden Leaf Village, ride a spinning roller coaster themed to Crayon Shin-chan, and explore Doraemon's gadgets. This expansive theme park and botanical garden offers anime lovers beautiful outdoor attractions.
Universal Studios Japan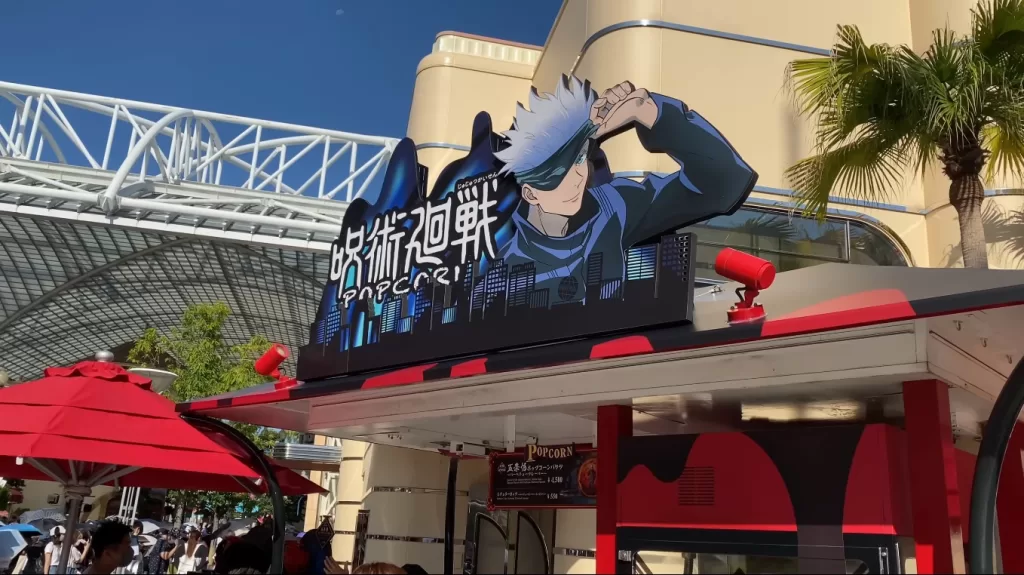 City: Osaka
Characters/Series: JUJUTSU KAISEN: The Real 4-D, Doraemon XR Ride: Nobita's Sky Utopia, One Piece Premier Summer 2023, and more.
Opened: 2001
Universal Studios Japan brings multiple anime worlds to life through state-of-the-art rides and experiences. Fans can battle cursed spirits on the JUJUTSU KAISEN thrill ride, fly through the sky with Doraemon in VR, join the Straw Hat Crew on One Piece adventures, and more. As one of Japan's most popular theme parks, USJ draws huge anime crowds year-round.
Fuji-Q Highland
City: Yamanashi
Characters/Series: One Piece, Attack on Titan, Re:ZERO -Starting Life in Another World-, and more.
Opened: 1968
Fuji-Q Highland amusement park at the base of Mount Fuji features thrilling roller coasters and rides themed to popular anime. Fans can ride One Piece's Thousand Sunny through pirate adventures, soar through the air battling Titans on Attack on Titan, or relive dramatic moments from Re:ZERO in VR. The park combines anime excitement with Fuji views.
Harry Potter Warner Bros. Studio Tour Tokyo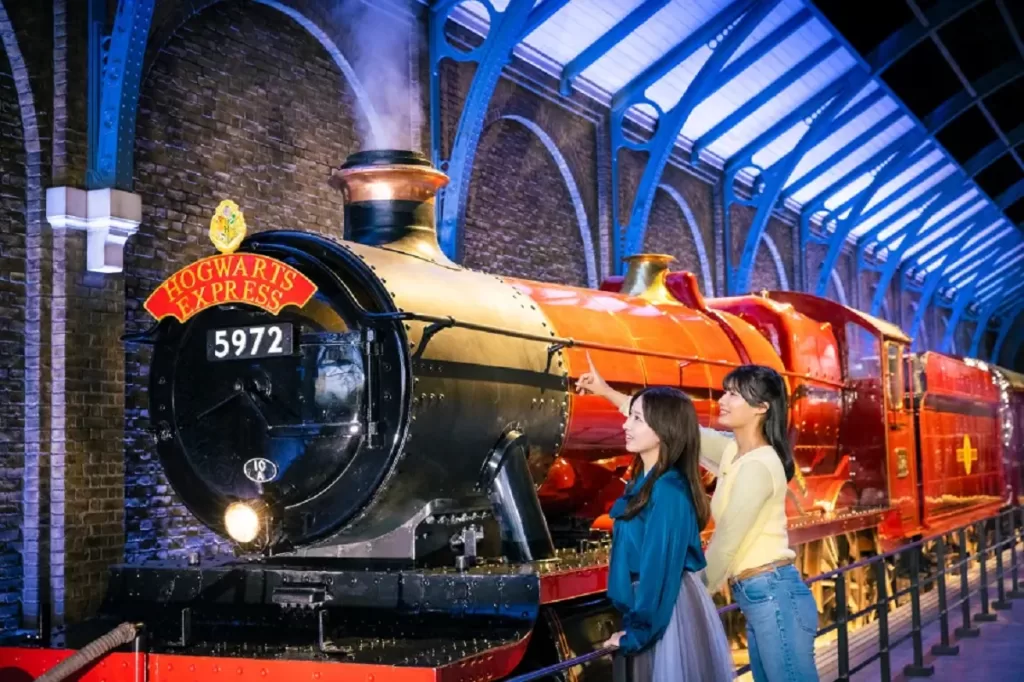 City: Tokyo
Character: Harry Potter
Opened: 2022
This indoor attraction offers Harry Potter fans an immersive behind-the-scenes look at the making of the Wizarding World films. Visitors can see the detailed sets, props, costumes and learn about the special effects used to bring Hogwarts to life. With interactive exhibits and photo ops, it's a magical experience for any Potterhead.
Sanrio Puroland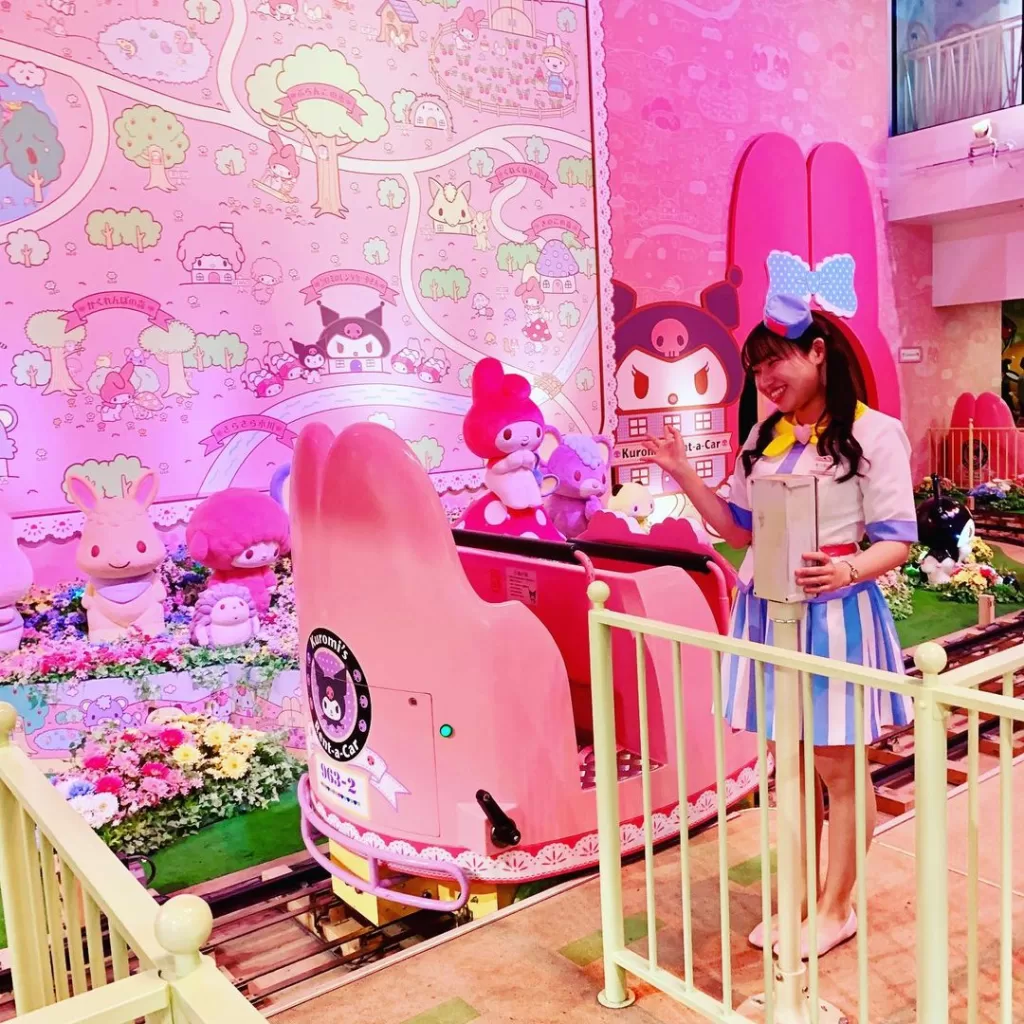 City: Tokyo
Characters/Series: Hello Kitty, My Melody, Cinnamoroll, and more.
Opened: 1990
Sanrio Puroland brings the cute characters of Hello Kitty, My Melody, Cinnamoroll and more to life through colorful rides and shows. This indoor Tokyo theme park offers lively musical performances, thrill rides, interactive experiences and opportunities to meet the Sanrio cast. It's a kawaii dream come true for Sanrio lovers.
Ghibli Museum
City: Mitaka, Tokyo
Characters/Series: Studio Ghibli films like Spirited Away, My Neighbor Totoro, Howl's Moving Castle
Opened: 2001
The whimsical museum celebrates the magic of Studio Ghibli animation through interactive exhibits, short films, a cafe and more. Fans can explore the creative process behind Ghibli's iconic movies and immerse themselves in the studio's fantastical worlds, without rides or coasters. With its imaginative experiences, it brings Ghibli magic to life.
Here are the additional theme parks in the requested format:
Anpanman Children's Museum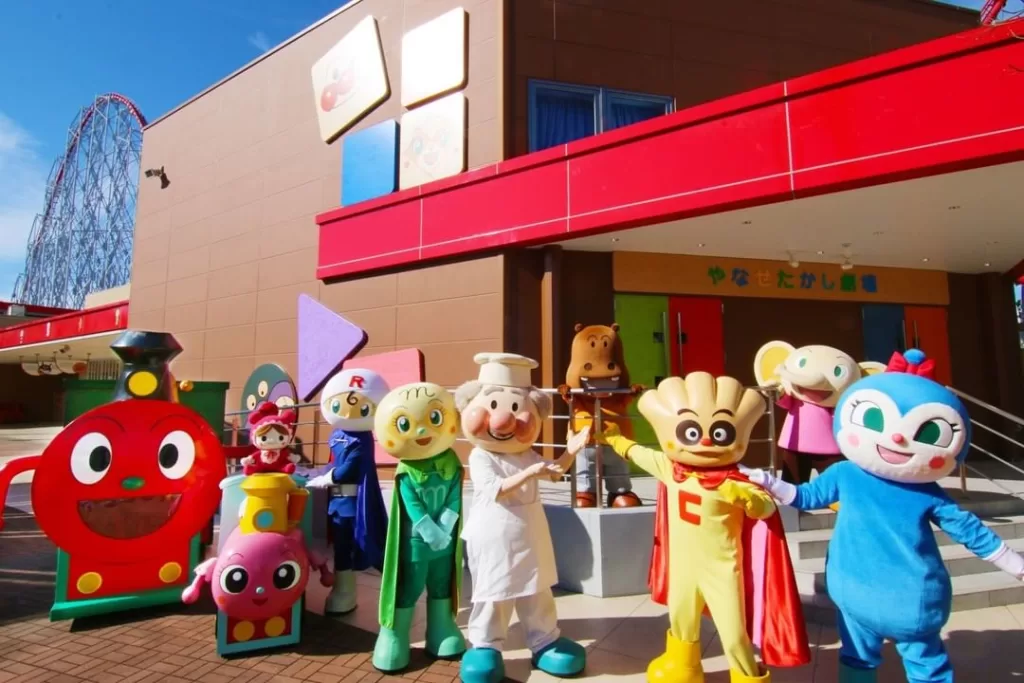 City: Nagoya
Character: Anpanman
Opened: 2012
The Anpanman Children's Museum allows kids to explore the vibrant, food-filled world of the popular character Anpanman. Through interactive play exhibits, a theater, and activities, children can have fun learning while immersed in Anpanman's universe.
Moominvalley Park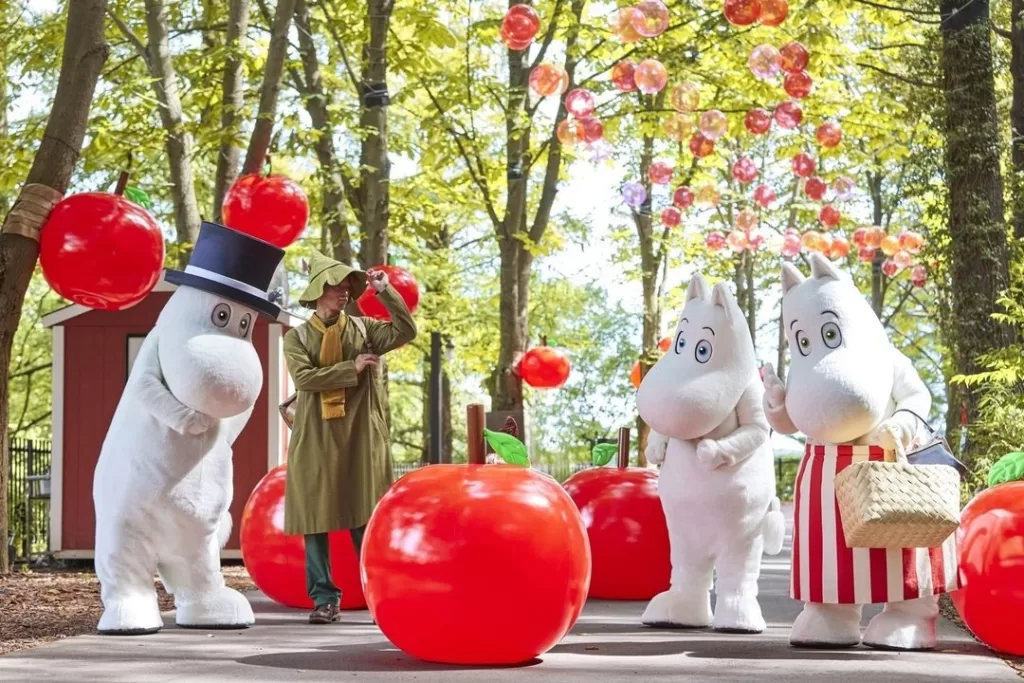 City: Hanno, Saitama Prefecture
Character: Moomins
Opened: 2019
Moominvalley Park brings the endearing fantasy world of the Moomins to life through Finland-inspired experiences. Fans can visit Moomin houses, meet characters, play in themed areas, and enjoy nature trails and Finnish cuisine. It captures the charm of these beloved characters.
Thomas on the Oigawa Railway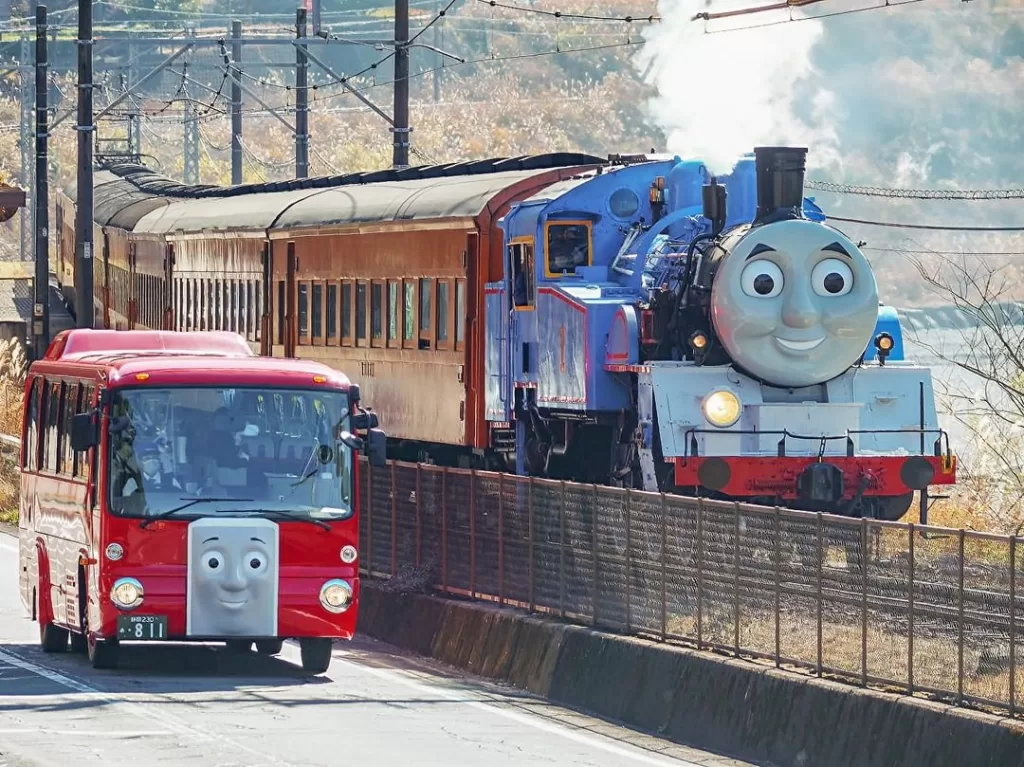 City: Kanaya, Shizuoka Prefecture
Character: Thomas the Tank Engine
Opened: 2021
The Oigawa Railway in Japan now features a special Thomas the Tank Engine train for fans. Riders can board carriages modeled after Thomas, Annie, and Clarabel and journey through the picturesque Shizuoka countryside. It's a delightful themed train experience for children.
Closed Manga and Anime Theme Parks in Japan
In this section, we'll take a look back at some of the most popular manga and anime theme parks in Japan that fans wish were still in operation today, but have sadly closed or shut down, with some originally intended as temporary attractions.
J-World Tokyo
City: Tokyo
Characters: Shonen Jump characters (Dragon Ball Z, One Piece, Naruto, etc.)
Dates In Operation (Date Closed): 2013-04-20 – 2019-02-03
J-World Tokyo was a hugely popular indoor theme park for anime fans that operated from 2013 to 2019. Located in the Tokyo Dome City entertainment complex, the park featured elaborate attractions and theming bringing to life famous Shonen Jump manga series like Dragon Ball Z, One Piece, Naruto, and more. Fans could experience one-of-a-kind rides, shows, exhibits, restaurants, and stores based on their favorite characters and worlds from these classic comics. With its central Tokyo location and focus on some of the most beloved manga franchises ever created, J-World drew huge crowds of anime enthusiasts during its 6 years of operations.
One Piece Tower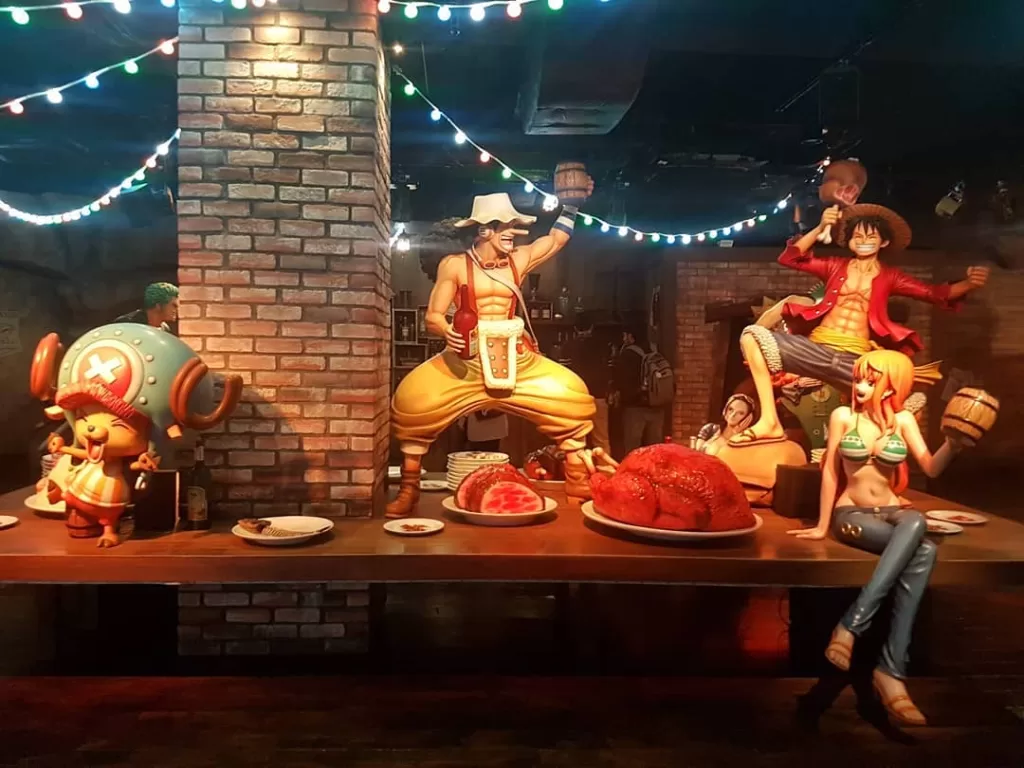 City: Tokyo
Character: One Piece
Dates In Operation (Date Closed): 2015-03-13 – 2020-07-31
Dedicated solely to the massively popular One Piece pirate anime franchise, One Piece Tower delighted fans from 2015 to 2020. Located in Tokyo Tower, this indoor theme park let visitors immerse themselves in Monkey D. Luffy's swashbuckling world through attractions like the Berry's Mansion escape game, the One Piece Premier Show live performance, and a cafe serving Luffy's favorite foods. Fans could interact with life-size figures of their favorite characters, view exclusive exhibits, and shop for One Piece merchandise at this extremely detailed and well-themed indoor park.
Pokémon Wonder
City: Tokyo
Character: Pokémon
Dates In Operation (Date Closed): 2021-07-23 – 2021-11-23
Though only a temporary attraction, Pokémon Wonder allowed fans to enter the world of Pokémon during its short run from 2021 to 2022. Located in Ueno Park, this pop-up park featured photo spots and merchandise from across generations of Pokémon games and anime. Fans could snap pics with giant Pokémon statues, walk through recreated sets, and enjoy themed food and drinks. As a free attraction, Pokémon Wonder drew big crowds of fans during its limited engagement seeking to experience the immersive world of their favorite pocket monsters.
Universal Studios Japan Limited Time Anime Attractions
City: Osaka
Characters: Attack on Titan, Evangelion, Sailor Moon, Monster Hunter
Dates In Operation (Date Closed): 2020-2021
From 2020 to 2021, Universal Studios Japan hosted several incredibly immersive anime attractions as part of their Cool Japan limited time event. These included Attack on Titan XR Ride, a VR rollercoaster where fans battled towering Titans. Evangelion XR Ride let riders pilot Evangelion mech units through 4D effects. Sailor Moon The Miracle 4D transported fans into Usagi's magical girl adventures. And Monster Hunter World Iceborne XR Walk had groups team up to battle monsters through interactive 4D effects. While only temporary, these state-of-the-art anime rides and experiences drew massive crowds of devoted fans during their run. Many hope Universal Studios Japan will bring them back in future Cool Japan events.