Japan is quickly becoming one of the most popular destinations for solo travelers from all over the world. Known for its rich culture, natural beauty, and extremely hospitable people, Japan offers an amazing experience for those journeying alone. As a solo traveler, you'll be able to take in all Japan offers at your own pace and fully immerse yourself in the Japanese lifestyle.
Best Destinations for Solo Travelers in Japan
Japan has something for every traveler, from bustling cities like Tokyo and Osaka to serene mountain towns and tropical islands. Public transportation makes getting around easy, crime rates are extremely low, and the people are incredibly helpful to tourists. While the language barrier may seem intimidating at first, you'll find that plenty of locals have a basic understanding of English and are willing to assist.
To help you plan the perfect solo adventure in Japan, here is an overview of the top destinations and can't-miss activities for solo travelers.
Kyoto was Japan's capital for over a millennium and retains its grandeur with its abundance of beautiful temples, ancient traditions, and traditional wooden houses. Whether following the philosopher's path along a cherry-tree-lined canal or visiting Fushimi Inari Shrine's thousands of vermilion torii gates, much fascinates solo travelers in Kyoto.
The city is also home to Geisha culture and world-renowned teahouses where travelers can participate in tea ceremonies. Don't forget to try Kaiseki (a traditional multi-course meal) while you're there. Its unrivaled atmosphere of calm elegance makes Kyoto a must-visit place for anyone.
Fushimi Inari Shrine
Fushimi Inari Shrine is a top place to visit alone in Japan. What makes it ideal is the ability to set one's own pace, wandering its seemingly endless trails lined with vermilion torii gates. Looping for miles through forested slopes, the pathways invite quiet reflection. History comes alive amid the ancient trees, where it feels like you have the expansive shrine grounds all to yourself. Discover small outdoor temples hidden in the woods along the way. The scarlet tunnels are breathtakingly beautiful at dusk, lit by golden sunlight.
Beyond spectacle, the shrine cultivates inner peace for solo travelers. Getting lost along the trails allows for meaningful moments of stillness amid nature's beauty. There are no strict schedules to keep, allowing full appreciation of tranquil surroundings. An overnight stay lets visitors experience the shrine after hours when it takes on a mystical quality in solitude. Fushimi Inari is an enriching yet stimulating destination for those traveling to Japan alone seeking relaxation, renewal, and spiritual reconnection through its picturesque natural setting.
Kaiseki Meal
A traditional Kaiseki meal featuring specialized multi-course banquets showcasing the freshest seasonal ingredients prepared beautifully in small portions presents Japan's ideal solo dining experience. Savoring elaborate spreads full of subtly flavored dishes in a serene tea house or ryokan allows solitary visitors to immerse fully in attentive service, artistic presentations, and Japanese culinary artistry without distractions. Contemplating intricate arrangements of landscapes served on whisper-thin pottery dishes cultivates calm and greater cultural appreciation.
---
Tokyo offers variety like no other city for something more modern yet deeply rooted in tradition. Among its neon lights and towering skyscrapers lie quaint alleys filled with cozy restaurants serving sushi at midnight. There are serene parks that surprise you right amidst their urban chaos, like the tranquil Shinjuku Gyoen National Garden.
A heaven for shoppers, too–Tokyo offers everything from high-class brands in the Ginza district to unique vintage finds in Harajuku's narrow street shops. Nightlife is also rich and diverse here: A visit to Robot Café or any karaoke box would amaze any traveler.
Shinjuku Gyoen National Garden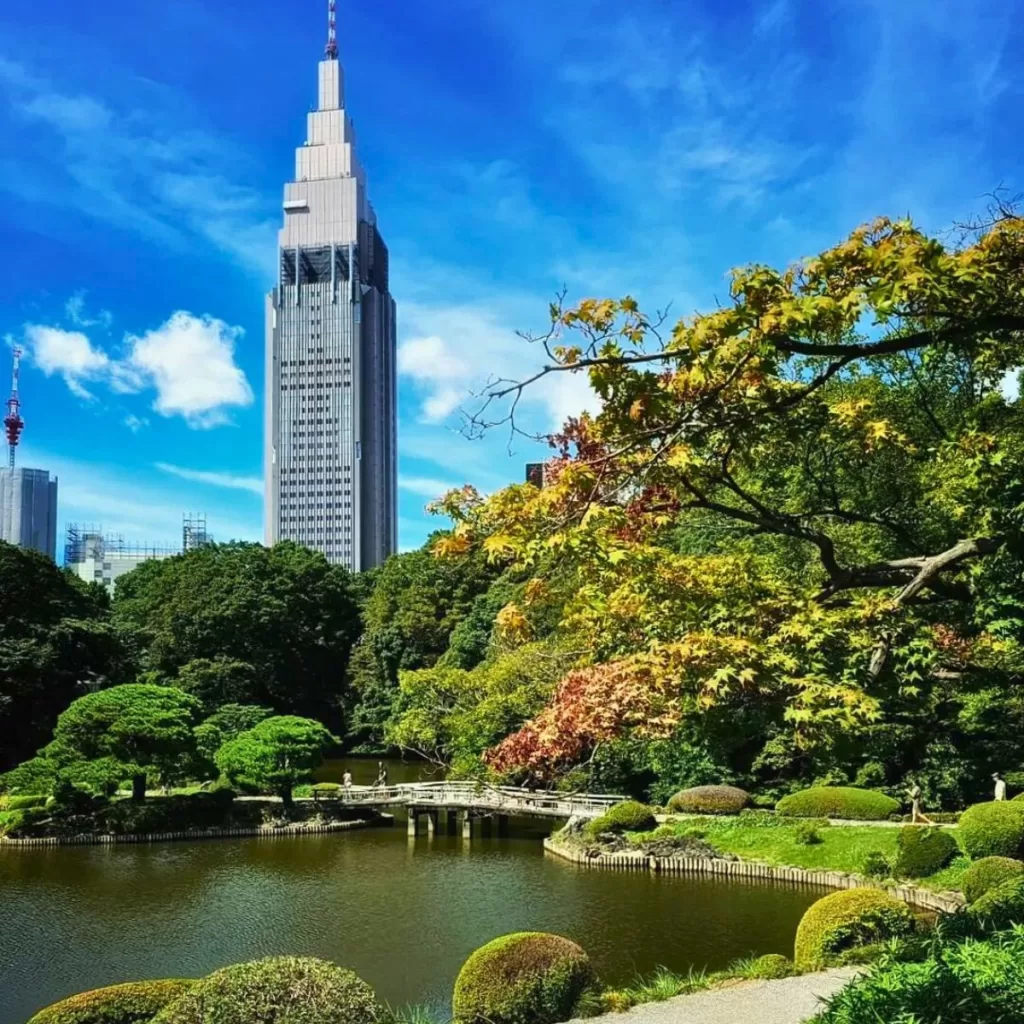 Nestled tranquility yet conveniently in bustling Tokyo lies the oasis of Shinjuku Gyoen National Garden, covering over 58 hectares with various garden styles that travelers can leisurely explore at their own pace. Wandering lush plantings of cherry blossoms, Japanese maples, and immaculately trimmed pine forests surrounding the spacious central lawns and ponds provide a welcome respite from the crowds and stimulation of the big city. Taking quiet moments to photograph still nature's beauty or find a secluded spot to read allows solitary visitors to reconnect with nature and themselves in a serene cultural treasure within the heart of the nation's capital.
---
Hiroshima
While known primarily for the 1945 atomic bombing, today, Hiroshima is a vibrant and forward-thinking city with a captivating history. Visit the Hiroshima Peace Memorial and Museum to understand the WWII events and their lasting impact.
Take a day trip to the sacred island of Miyajima, home to the iconic floating Torii gate. Hiroshima is very walkable and has an excellent public transit system, making navigating as a solo traveler easy.
Hiroshima Peace Memorial Park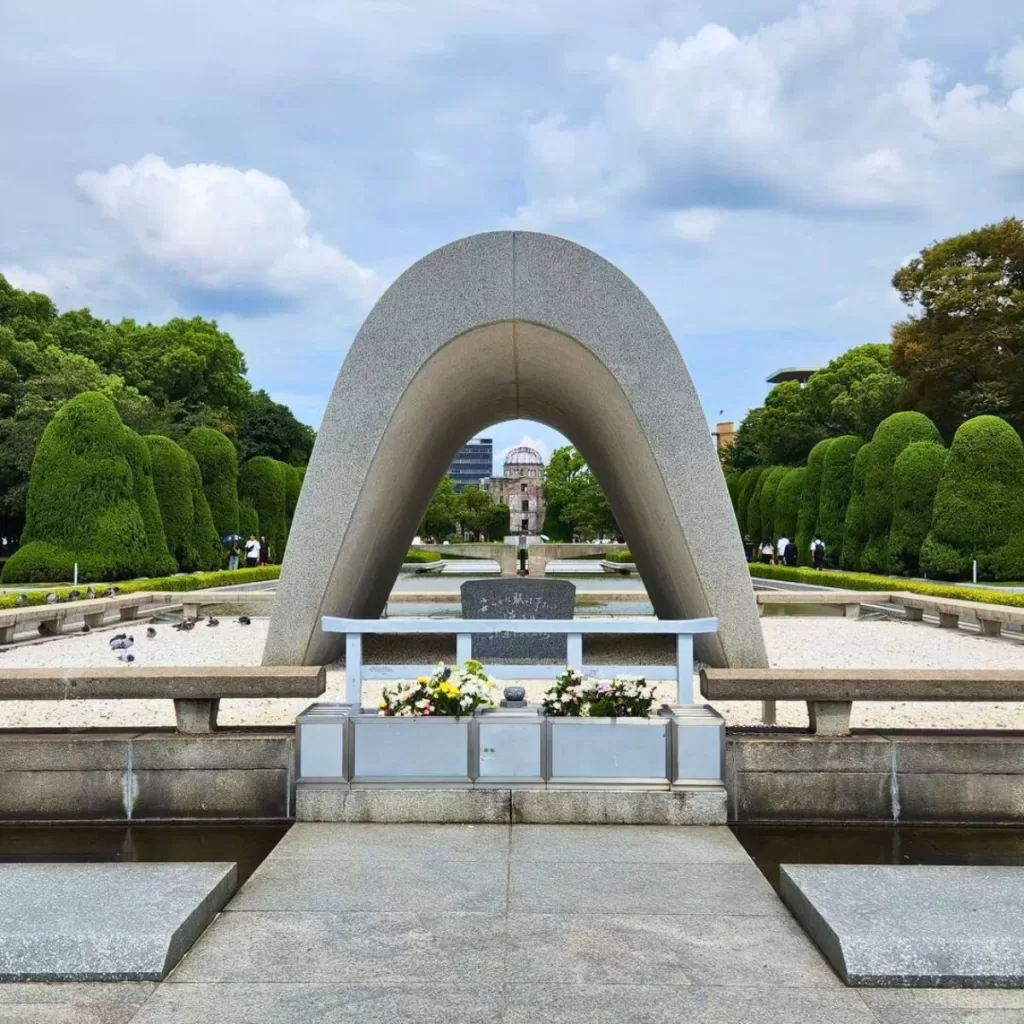 Solemn yet profoundly insightful for solo reflection, Hiroshima Peace Memorial Park gently guides wanderers on their own to comprehend the considerable horrors of atomic warfare and humankind's endless pursuit of harmony. Contemplating the A-Bomb Dome and Memorial Cenotaph surrounded by verdant grounds cultivates inner strength against adversity.
Observances like bending silhouettes cast by the Memorial Tower over the Reverberation Wall or leaving a paper crane at the Children's Peace Monument bring poignant history lessons into focus amid flickering carp banners. This tranquil oasis gives solace and fuels determination for a peaceful future through quiet journeys of dynamic learning.
---
Miyajima Island
Just a short ferry ride away from the city lies Miyajima Island. Home to the iconic floating torii gate of Itsukushima Shrine, it's lined with friendly wild deer roaming around its scenic walking paths.
Itsukushima Shrine
Floating serenely in the Seto Inland Sea, the ethereal shrine of Itsukushima presents solitary visitors with a remarkable setting for calm contemplation. Wandering the vermillion torii gate and ancient buildings emerging from the blue waters without intruding on groups taking photos allows for meaningful moments of stillness. Savoring a bento overlooking the peaceful bay or ascending the winding steps from the beach to witness the changing light on the UNESCO World Heritage Site in solitude presents meditative experiences to soak up Itsukushima's timeless beauty. Appreciating this picturesque Shinto shrine alone on the water cultivates inner peace through Japan's scenic, natural, and cultural splendor.
---
Hakone
If mountain ranges, hot springs, and serene lakes are what you're after, then head to Hakone. Only 100km from Tokyo, this place is famed for breathtaking views of Mt. Fuji, relaxing onsen (hot spring) resorts like Hakone Kowakien Yunessun, and world-class art museums.
The easiest way to explore Hakone is by purchasing a Hakone Free Pass that gives unlimited access to buses, trains, boats, and cable cars in the area. A trip around Lake Ashi culminates in seeing the red Torii gate perched in the water against the backdrop of Mt.Fuji – a sight not to be missed.
Mt. Fuji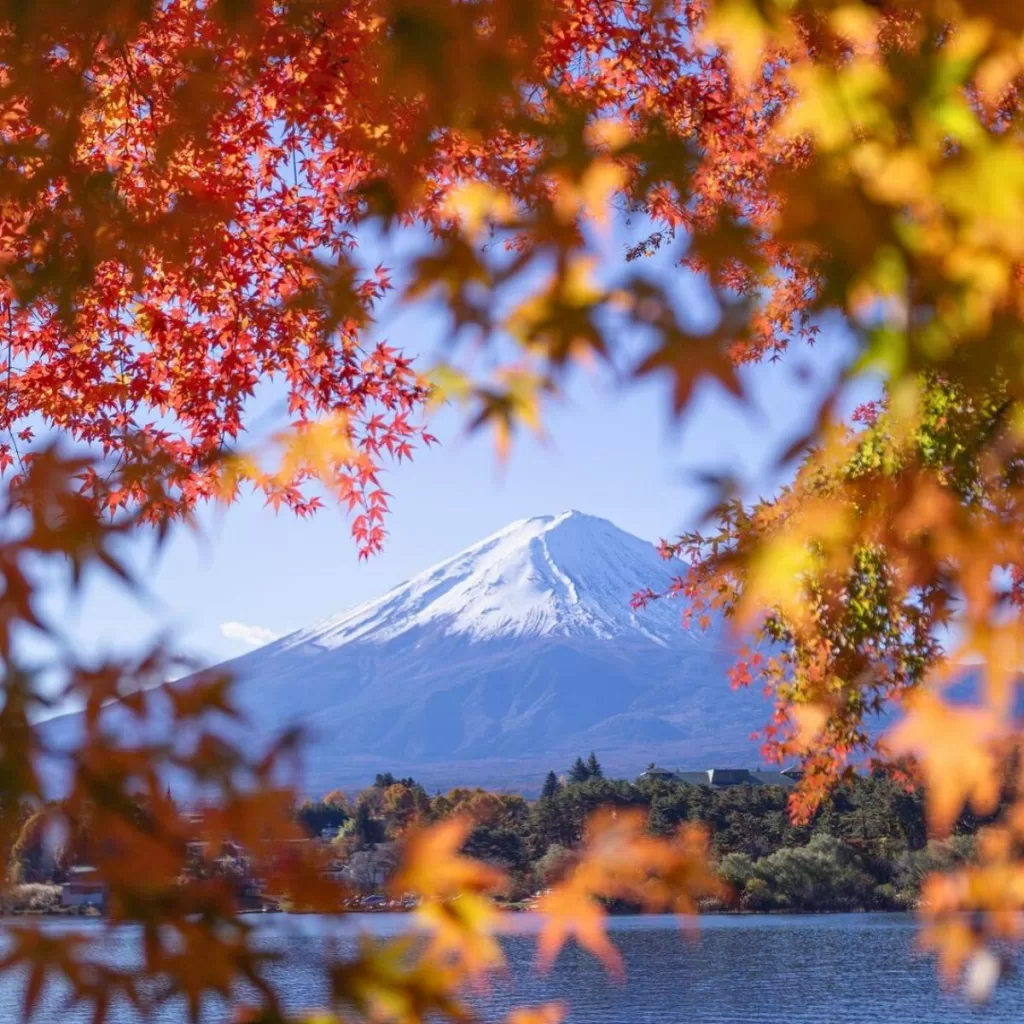 Rising from Honshu Island, majestic Mount Fuji is Japan's tallest and most iconic peak. The solitary snow-capped volcano has long been revered as a sacred symbol and popular hiking destination. Solo travelers will find tackling Mt. Fuji a challenging yet rewarding experience surrounded by astounding scenery.
The official hiking season runs from early July to mid-September. Multiple trails lead up the mountain, varying from a 6-hour ascent for the fastest route to 8-10 hours for more gradual paths. Reaching the summit at sunrise is an unforgettable memory. The dramatic landscape includes expansive views, lunar-like terrain, and unique mountain huts.
While often crowded during peak season, it's easy to find peace hiking solo and taking in the raw, natural beauty at your own pace. Conquering Mt. Fuji, solo is a way to prove your self-reliance and appreciate profound natural wonders. Just come prepared for drastic temperature changes and altitude effects. A solo trek up Mt. Fuji allows travelers to feel a deep connection with the enduring spirit of Japan.
---
Natural Wonders in Hokkaido
For natural beauty enthusiasts, Hokkaido offers an unforgettable experience– from efficient Sapporo city known for its beer factories to ski resorts dotted across its terrains. It houses some rare wildlife, such as brown bears and red foxes.
Hokkaido has Japan's most magnificent flower fields- Farm Tomita in Furano. Make sure to taste local produce like cheese and ice cream here. Every year, the Sapporo Snow Festival attracts tourists from all over the world to view splendid sculptures made entirely out of snow and ice.
Sapporo Snow Festival
Every February, the city of Sapporo on Japan's northern island of Hokkaido puts on one of the grandest winter events – the Sapporo Snow Festival. Transforming Odori Park and other sites throughout the city, extravagant snow and ice sculptures take center stage. Solo travelers will find the lively festival delivers excitement along with the uniqueness of experiencing it on your own.
The Sapporo Snow Festival is one of Japan's largest and most beloved winter celebrations. Massive, intricate ice sculptures line Odori Park, from frozen dragons to anime characters and famous buildings. You can meander solo through the displays glowing under colorful lights and stop to chat with sculptors. At night, concerts and events fill Sapporo's sites. The week-long festival has a warm, welcoming mood where you can easily meet fellow travelers and locals. Wandering the snow-covered city and taking in the icy masterpieces at your own pace gives a sense of child-like wonder. Sapporo in February gives solo travelers the chance to indulge in winter magic.
---
Cultural Immersion in Osaka
Regaled for its impressive culinary scene and vibrant nightlife, Osaka is a loud and fiercely independent city worth adding to your list. Experience the famous street food along Dotonbori – serving takoyaki (octopus balls) and okonomiyaki (savory pancake).
Osaka Castle, which has witnessed some crucial moments in Japanese history, stands majestically and offers panoramic views of the city. It has no shortage of shopping options either – from luxury brands at Grand Front Osaka to local produce at Kuromon Market.
Osaka Castle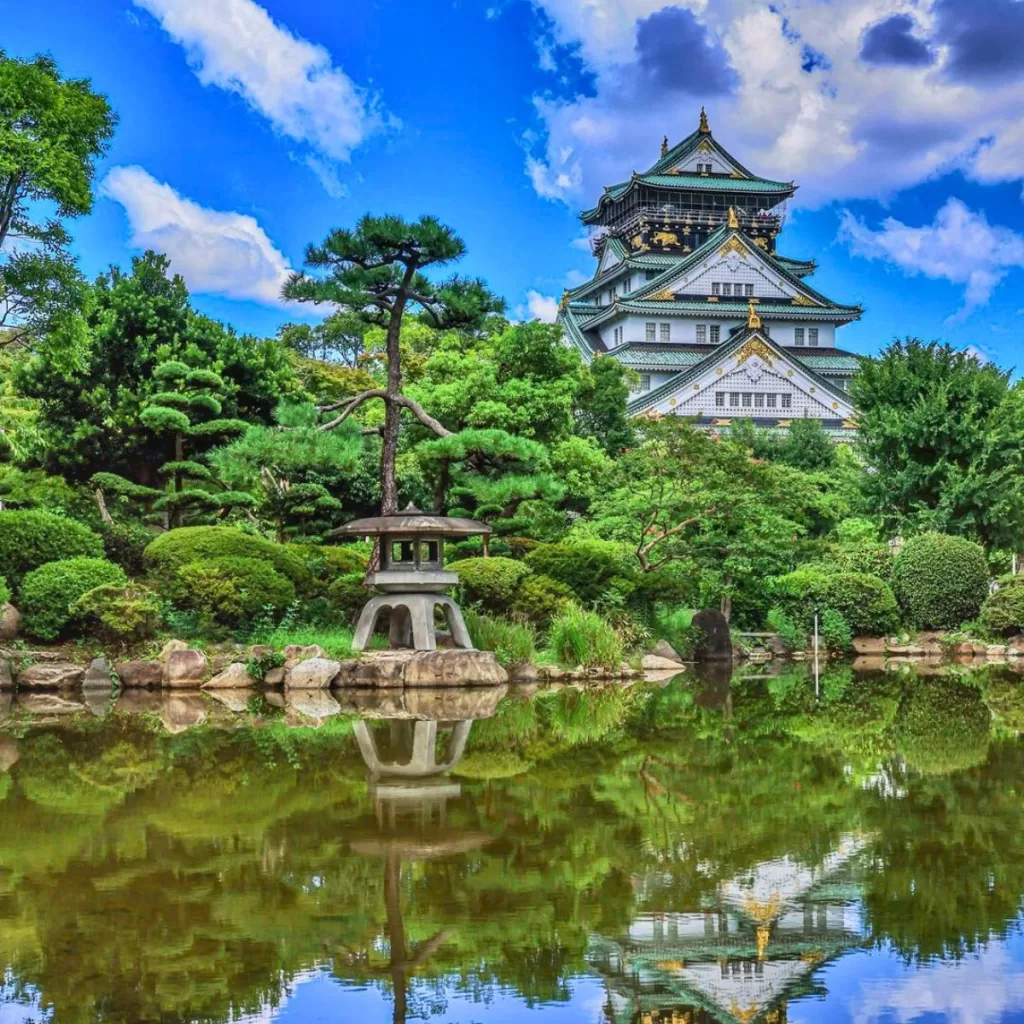 A towering fortress overlooking Osaka, the dramatic Osaka Castle is one of Japan's most famous landmarks. With its striking architecture and scenic surroundings, Osaka Castle provides an engaging solo exploration through centuries of history.
Originally built in 1583, Osaka Castle has been destroyed and reconstructed multiple times. The current concrete reconstruction from the 1930s contains an informative museum on Toyotomi Hideyoshi and the castle's past.
Solo travelers can spend hours delving into military history and artifacts. The 8th-floor observation deck delivers panoramic views over Osaka. The sprawling castle grounds feature cherry blossom trees, the Otemon Gate, and the Osakajo-en garden. Getting lost wandering the grounds and monuments gives a sense of discovery. Grab an interactive audio guide and learn about the castle's legacy at your own pace. Osaka Castle's grandeur and historical significance make it a meaningful destination for solo travelers interested in Japan's fascinating past.
---
Evolving Art Scene in Naoshima
Naoshima is a unique destination, often overlooked by travelers. However, it's a hidden gem for art enthusiasts because this small island in the Seto Inland Sea is filled with contemporary art museums, exhibitions, and sculptures set within the backdrop of its beautiful Mediterranean-like landscape.
Its main attractions include the iconic yellow pumpkin created by Yayoi Kusama Chichu Art Museum, built into the hillside featuring Claude Monet's water lilies, among others.
With its distinct mix of traditional culture, modern presence, and natural beauty juxtaposed against the urban atmosphere, Japan offers an enriching solo travel experience like no other destination. Irrespective of your interests—whether they be history, cuisine, nature, or art—Japan has something waiting for you at each turn. So, gear up for the adventure that awaits you in this beautiful country!
Chichu Art Museum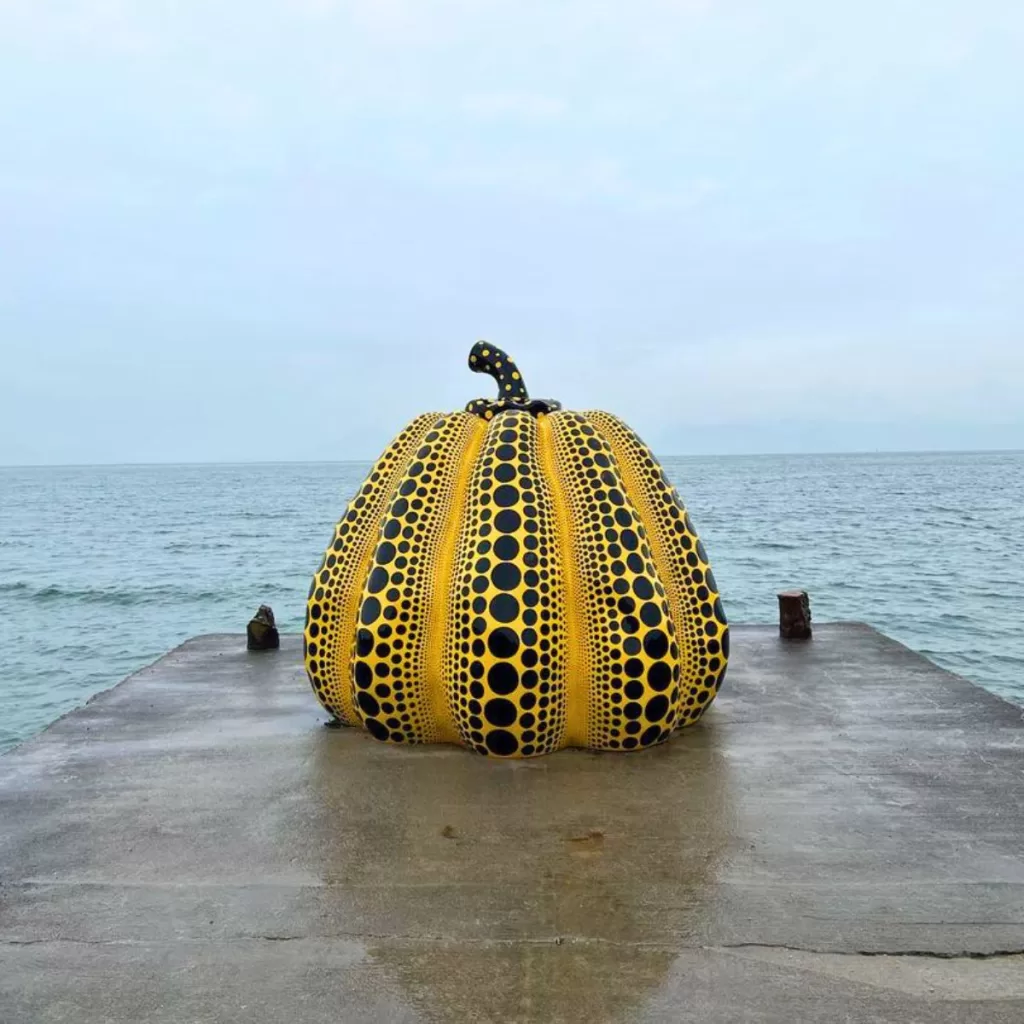 On the island of Naoshima, the Chichu Art Museum houses a number of site-specific installations that integrate with the natural surroundings. One of the highlights is Yayoi Kusama's iconic yellow pumpkin sculpture situated outdoors. Its reflective surface and seaside setting make it an intriguing spot for solo travelers to reflect.
Kusama's shiny yellow pumpkin sculpture is permanently exhibited outside the museum and is accessible to all visitors. The circular shapes and dotted patterns mimic the artist's hallmark aesthetic. Sitting beside the pumpkin on the cliff overlooking the ocean, you can ponder the meaning of the gleaming gourd against the repeating waves.
Appreciating avant-garde artwork on your own schedule allows time for introspection. Let your imagination wander as you think about Kusama's interpretation of the simple vegetable as a symbol. With the sea breeze beside you, a contemplative visit to the yellow pumpkin sculpture will satisfy solo travelers' cravings for modern art and natural serenity.