Japan is a country of immense beauty and diversity, boasting a range of stunning architectural and natural wonders. From the busy city life of Tokyo to the calm natural beauty of Kyoto, Japan has something to offer everyone.
For those looking to reconnect with nature, Japan has some of the most spectacular sites in the world. From Hokkaido's ice-blue springs to Okinawa's turquoise seas, Japan's natural wonders will leave a lasting impression. While some sites are more challenging to access than others, they are all worth the effort. Here are eight of the most breathtaking natural wonders in Japan.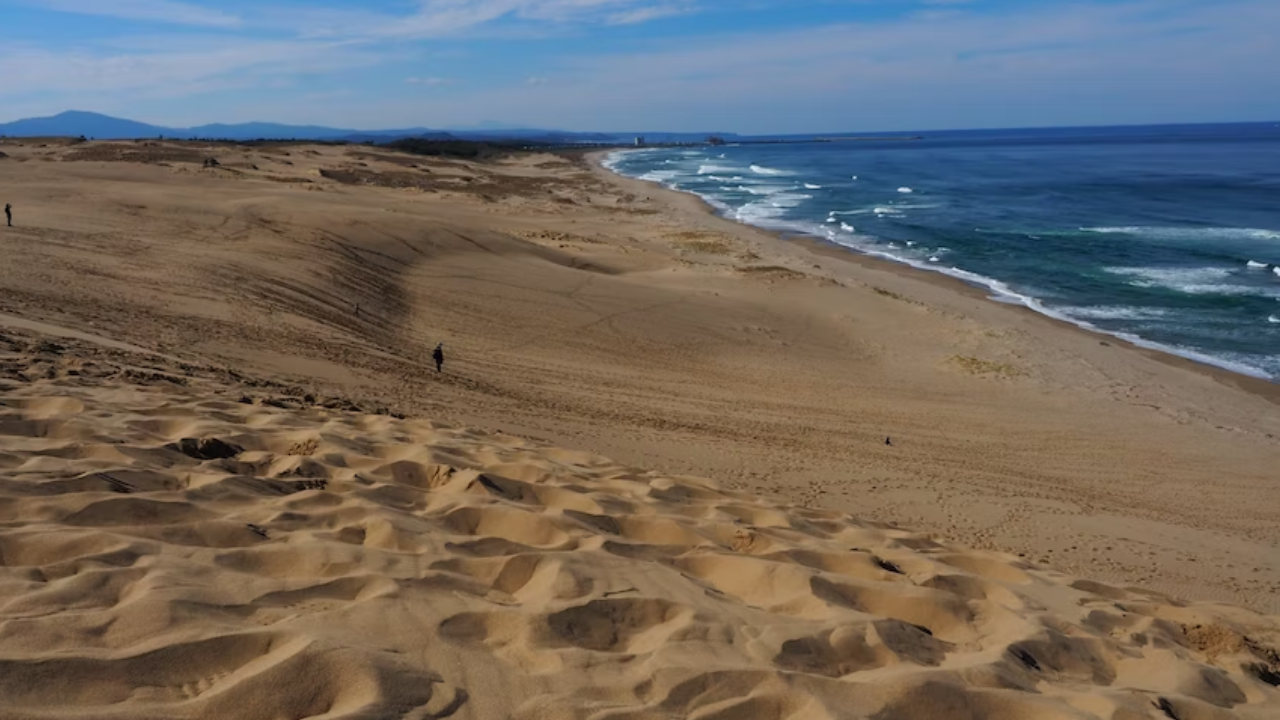 The sweeping sand dunes of Tottori
Tottori's sand dunes are a rare sight in Japan, resembling a desert that stretches to the sea. These dunes, which have been around for 100,000 years, are 40 meters deep and 16 kilometers long. Visitors can explore the dunes by horse-drawn carriage, paragliding, sandboarding, or from an observation deck.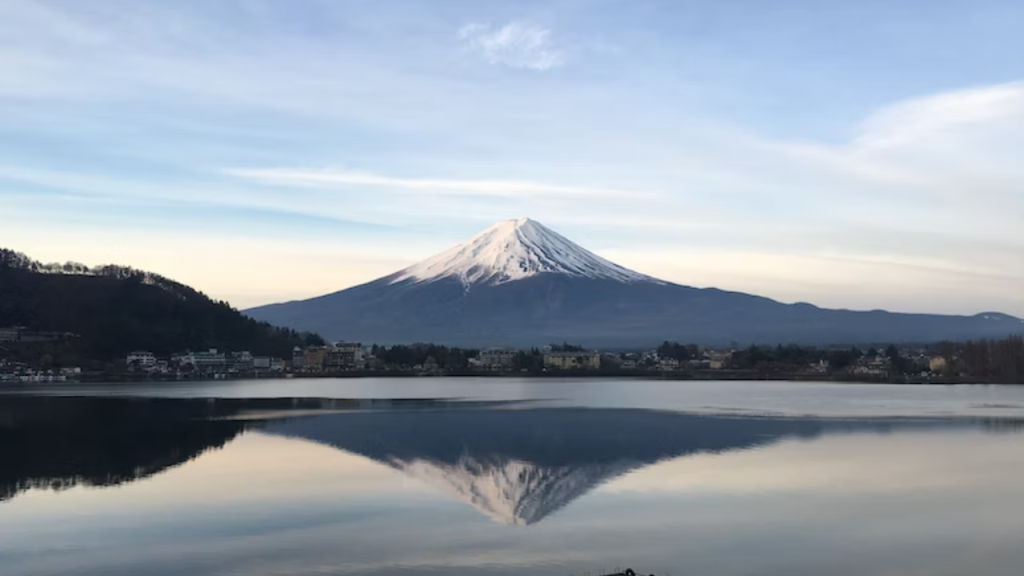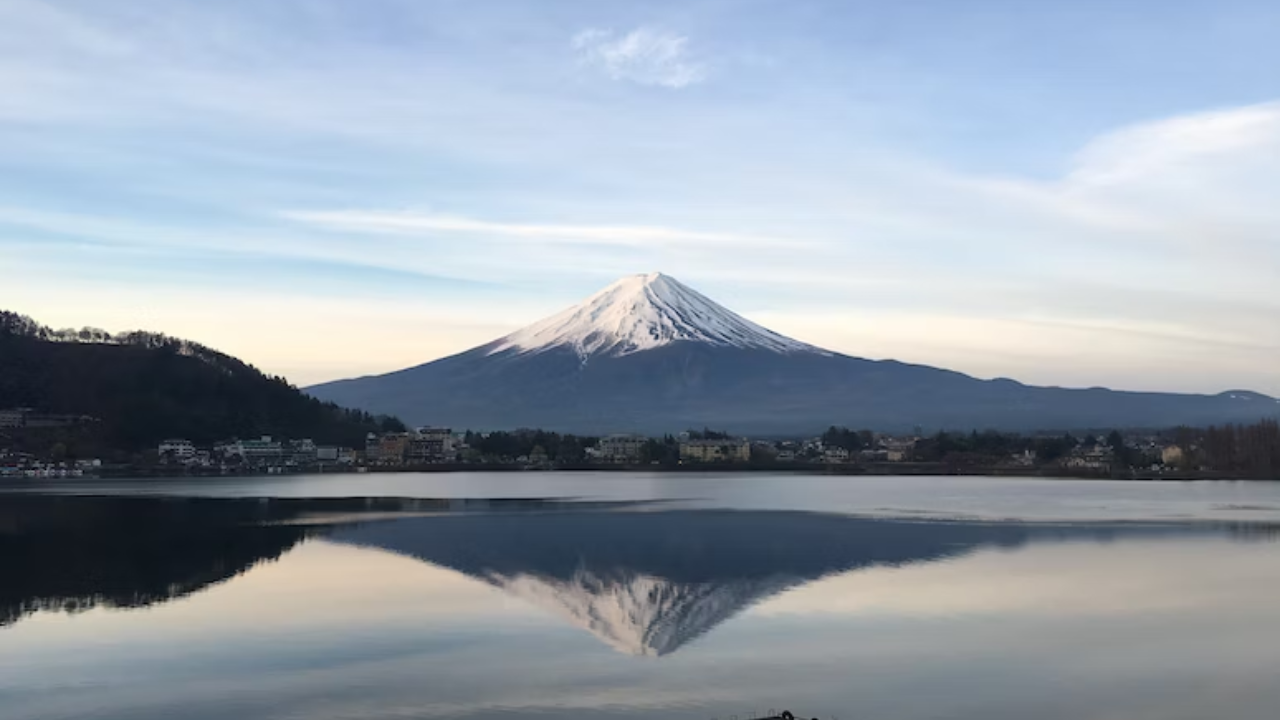 The iconic Mount Fuji
Mount Fuji is a national emblem and one of the most iconic landmarks in Japan. It can be seen from Hakone or Lake Kawaguchi, and you can climb another mountain for a better view. If you're feeling adventurous, our Mt. Fuji climbing guide can help you get started.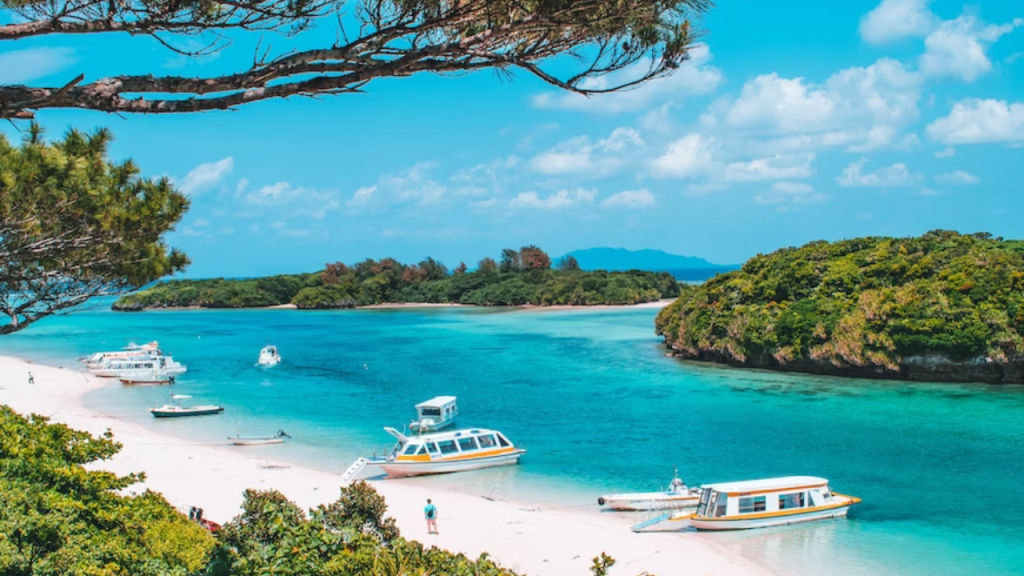 Kabira Bay, Ishigaki, Okinawa
Kabira Bay is one of Japan's most stunning tropical beaches, drawing tens of thousands of visitors annually. The coral reefs and other species living beneath the surface are just as impressive as the surroundings. Swimming is prohibited due to currents, jellyfish, and boats, but visitors can take a glass-bottomed boat tour to see the underwater world.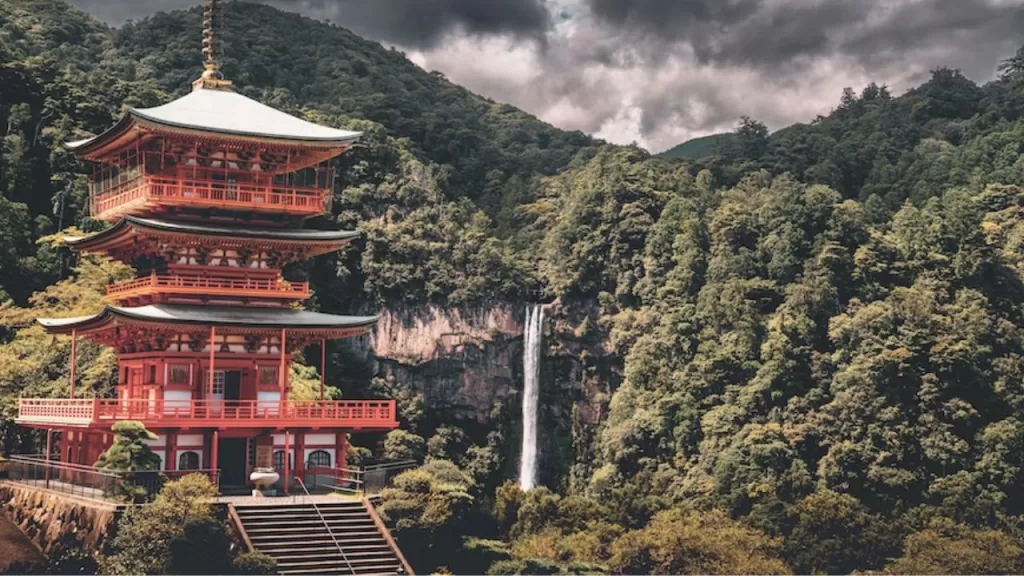 The stunning Nachi Falls, Wakayama
Nachi Falls is Japan's highest unbroken waterfall, at 133 meters tall and 13 meters wide. It is a popular tourist destination, and visitors can also explore the nearby Seigantoji Pagoda and Nachi Taisha shrine.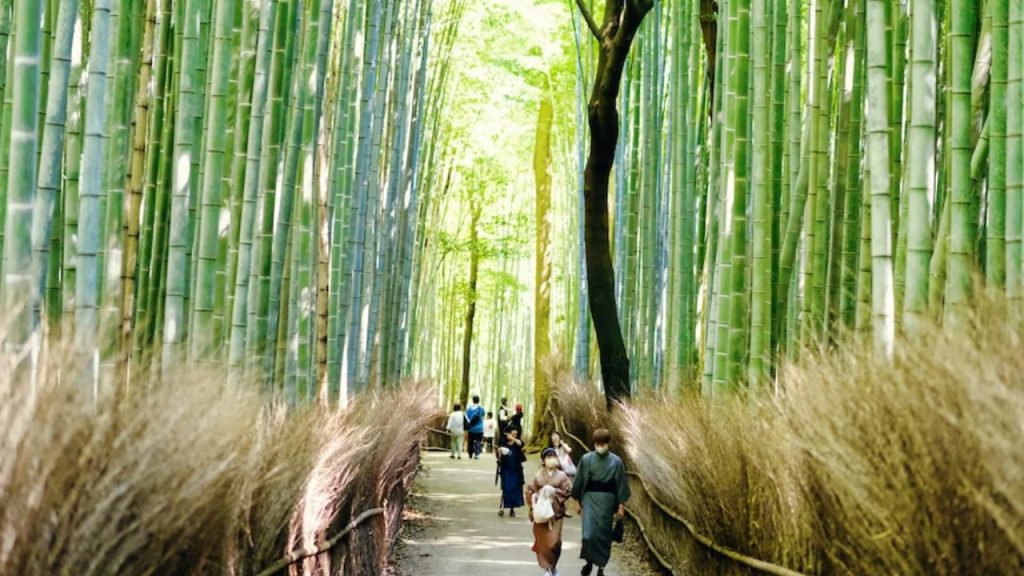 The bamboo groves of Arashiyama, Kyoto
Arashiyama Sagano's Bamboo Forest is one of the most picturesque locations in Japan. The towering bamboo trees, reaching up to 20 meters tall, create a peaceful atmosphere. Visitors can take a 200-meter stroll through the forest to explore Nonomiya Shrine and Tenryuji Temple.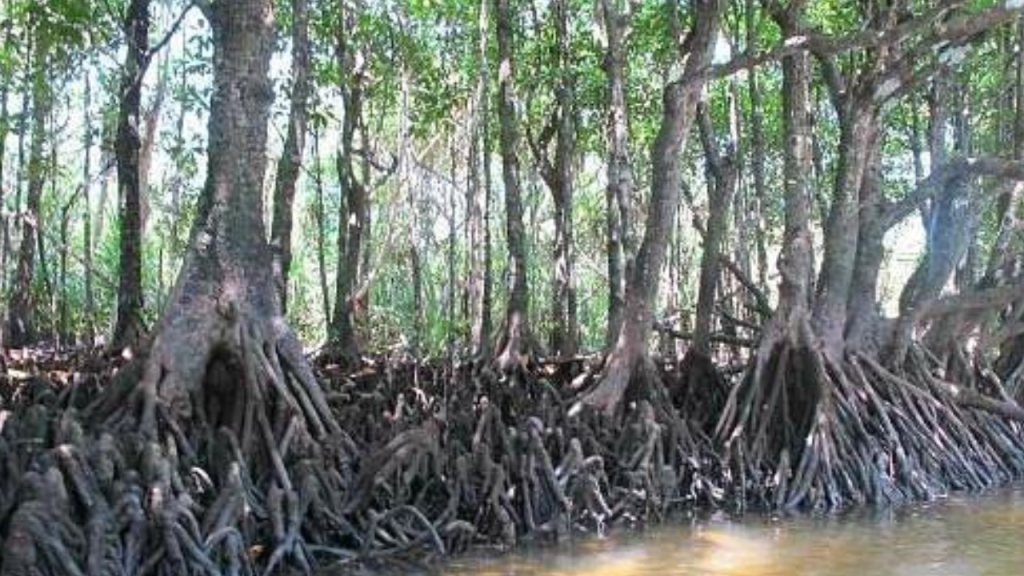 Iriomote's mangroves, near Ishigaki, Okinawa
Iriomote's mangroves are a subtropical paradise, and adventurers can explore the area by kayaking, stand-up paddling, hiking, or swimming. Visitors can also tour Yubu Island, a subtropical wonderland with hundreds of different tree and flower species.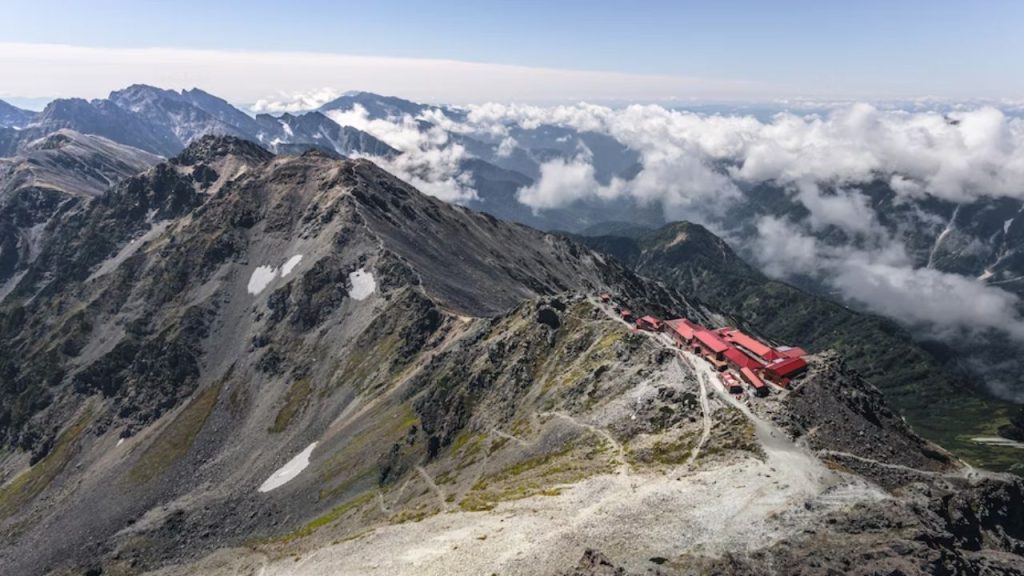 Alpine views of Mount Yari, Nagano
Mount Yari is one of the most popular mountains in the Japanese Alps, offering stunning views of Mt. Fuji and the surrounding mountain scenery. The mountain's first ascent was made by a monk and mountain ascetic during the Edo period. The best time to visit is in the spring when the scenery is most breathtaking.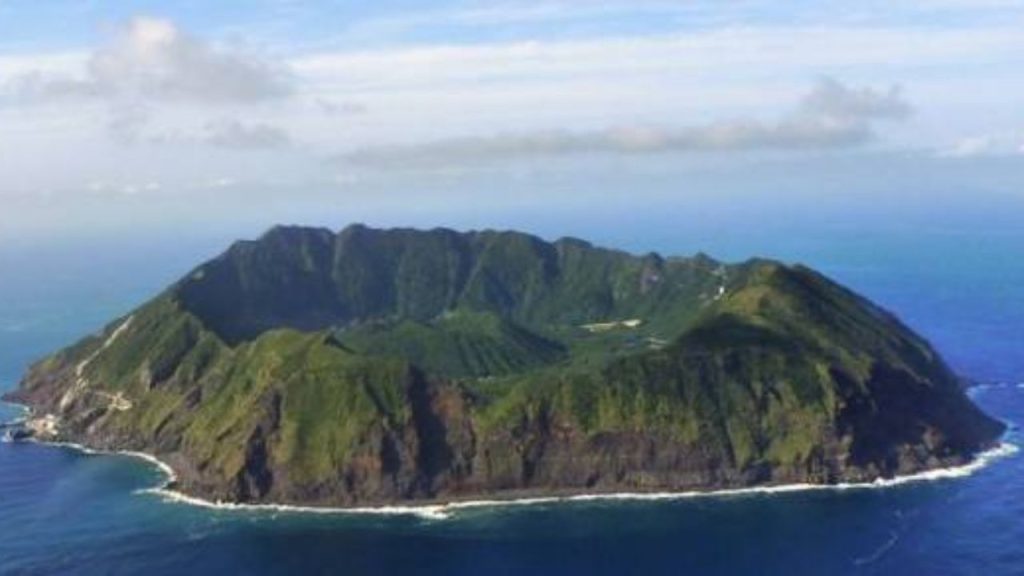 The volcanos of Aogashima Island, Tokyo
Aogashima Island is a volcanic marvel located about 358 kilometers from Tokyo. The island is home to one of the world's rarest twin volcanoes and Japan's smallest town, with only 160 residents. Visitors can camp on the island for a unique experience or take a boat or helicopter from nearby Hachijojima. In the summer, the sun rises directly between the two volcanoes, with Mt. Fuji in the background.