Hiroshima is a location etched in history. However, its spirit of grit and resilience has made it one of Japan's most compelling destinations. There are plenty of things to do in Hiroshima Prefecture that would fascinate any visitor, from exploring UNESCO World Heritage Sites to tasting the city's local specialty, Okonomiyaki.
Hiroshima, a city rich in history and culture, offers a plethora of captivating attractions and experiences. From historical landmarks to natural wonders, there's something for everyone to enjoy. Here are the 25 best things to do in Hiroshima in 2023:
Best Things to Do in Hiroshima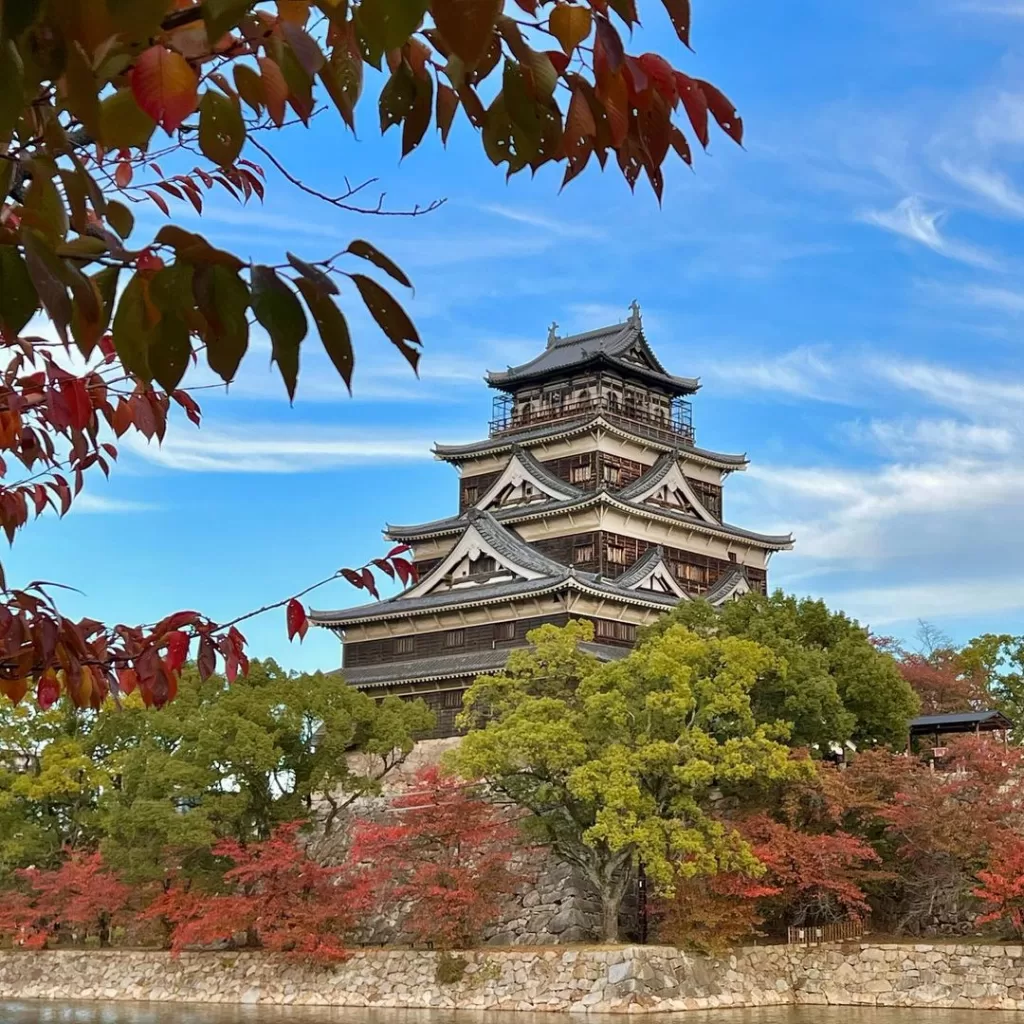 One of the best things to do in the city is visit the Hiroshima Castle. Also known as Carp Castle, it was initially built in the 16th century but was destroyed during World War II. The reconstructed castle now serves as a museum of Hiroshima's history before World War II.
Destroyed and rebuilt numerous times, the majestic Hiroshima Castle now houses a museum about its history. Take in stunning panoramas of the city from its hilltop perch.
Named one of Japan's top three castle towers for night views, Hiroshima Castle sits prettily illuminated on its hilltop perch overlooking the city at night.
---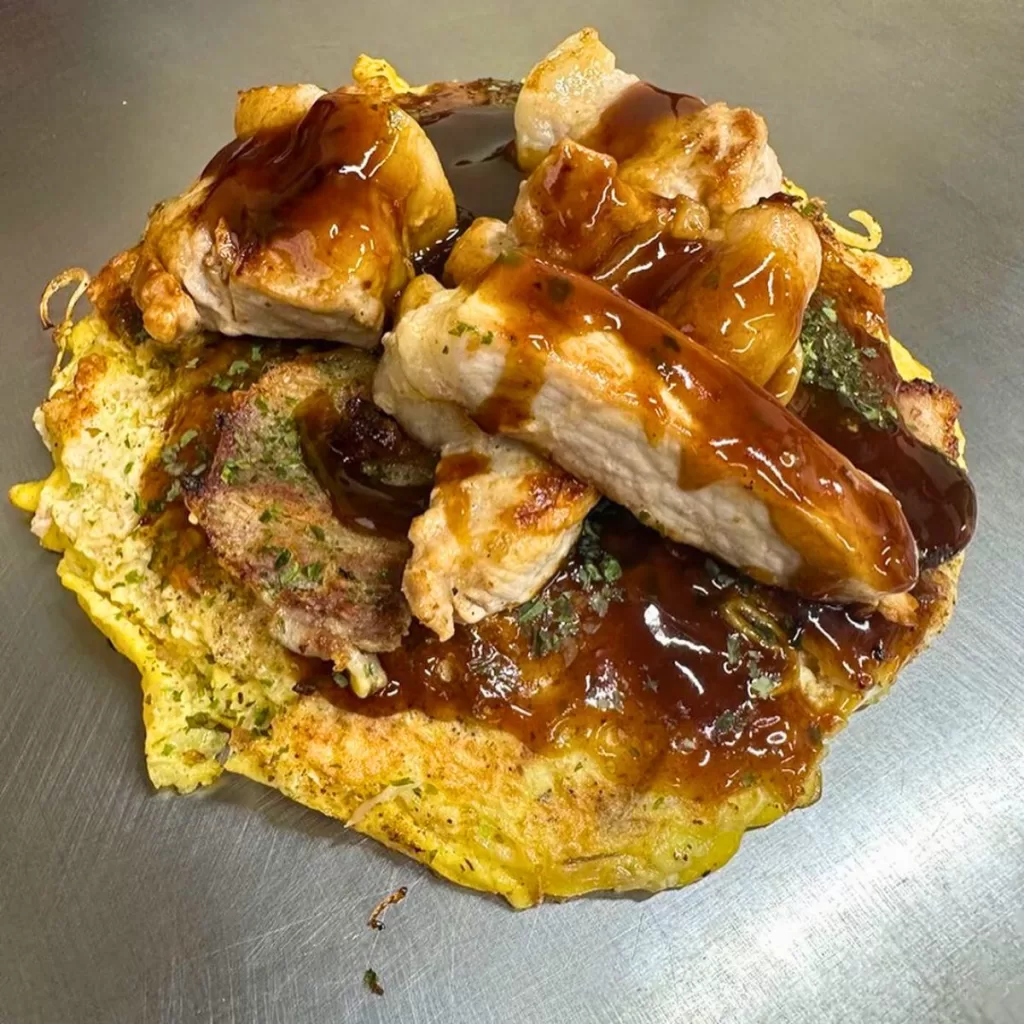 While you stay in Hiroshima, make sure to try its distinct style of Okonomiyaki; a food tour in Hiroshima will not be complete without it. The dish consists of hearty ingredients such as noodles, cabbage, pork, egg, and seafood piled high onto a thin crepe and grilled on both sides.
Indulging in Hiroshima's famous Okonomiyaki is unquestionably one of the best things to do in Hiroshima. This savory pancake dish, a specialty of the Hiroshima prefecture, is a culinary delight that should not be missed. Head to the bustling downtown area and immerse yourself in the vibrant atmosphere of Okonomi-Mura's Okonomiyaki Village. Here, you'll find a variety of small restaurants serving up their unique takes on this beloved dish. Watch as skilled chefs expertly prepare the Okonomiyaki right before your eyes, layering savory ingredients like cabbage, noodles, and meats. The flavors meld together perfectly, creating a mouthwatering experience that showcases the best of Hiroshima's culinary heritage.
---
Atomic Bomb Dome
The Atomic Bomb Dome or Genbaku Dome is one of the top attractions to include for your trip to Hiroshima. It once housed the Hiroshima Prefectural Industrial Promotion Hall but is now an unforgettable reminder of the atomic bombing that decimated the city on August 6, 1945.
A haunting reminder of destruction now synonymous with peace, the ruined Atomic Bomb Dome stands as a solemn memorial to the lives lost from the first atomic bombing in 1945. Visiting this UNESCO site provides perspective on Hiroshima's painful past and hopeful future.
---
Your travel guide to Hiroshima shouldn't miss out on Miyajima Island (officially known as Itsukushima), which lies just off-shore in Hiroshima Bay. Here, you can discover the world-renowned Itsukushima Shrine and its iconic gate that appears to float on water at high tide and the historic Daisho-in Temple with its atmospheric cobblestone paths.
---
Seto Inland Sea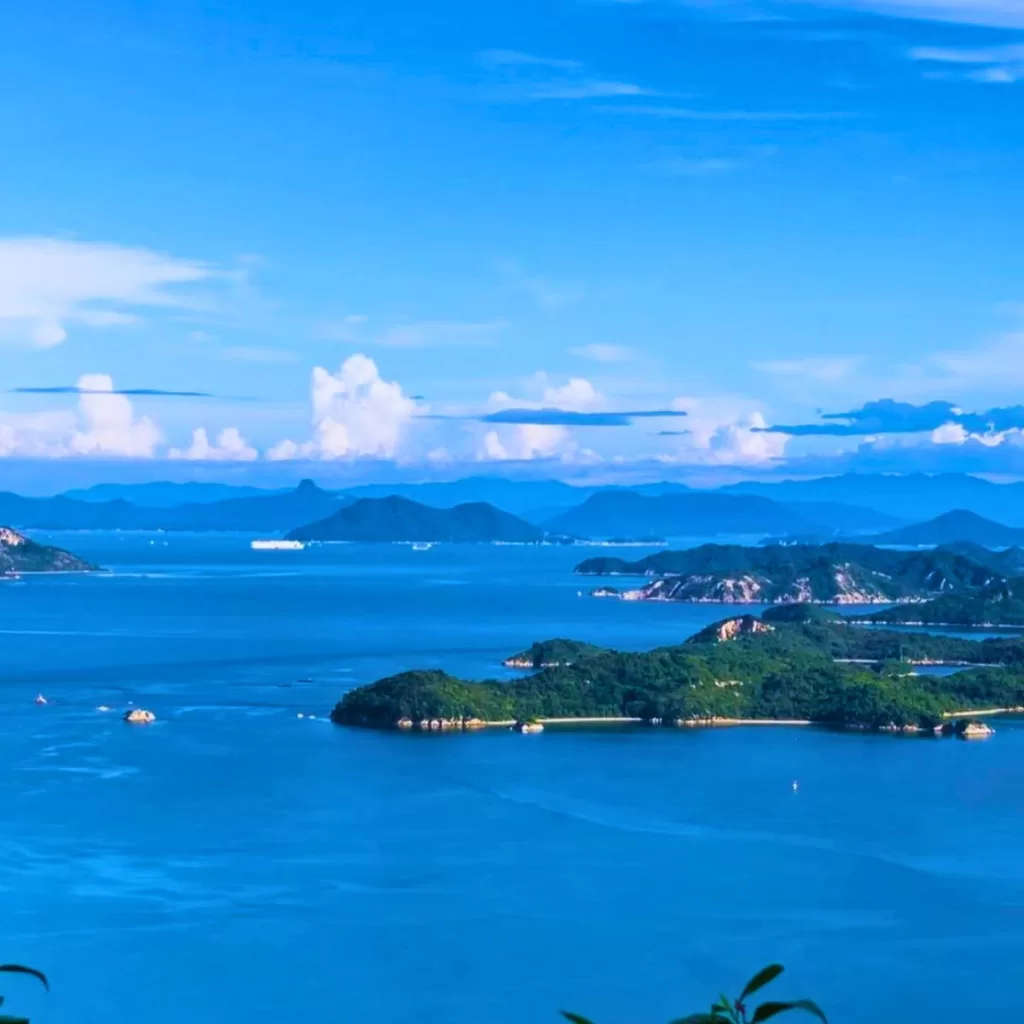 The Seto Inland Sea offers day trip options where tourists can enjoy Japan's picturesque landscapes scattered with small islands. This area is perfect for those looking for fun things outside urban areas and appreciating Japan's natural beauty.
---
Hiroshima Peace Memorial Museum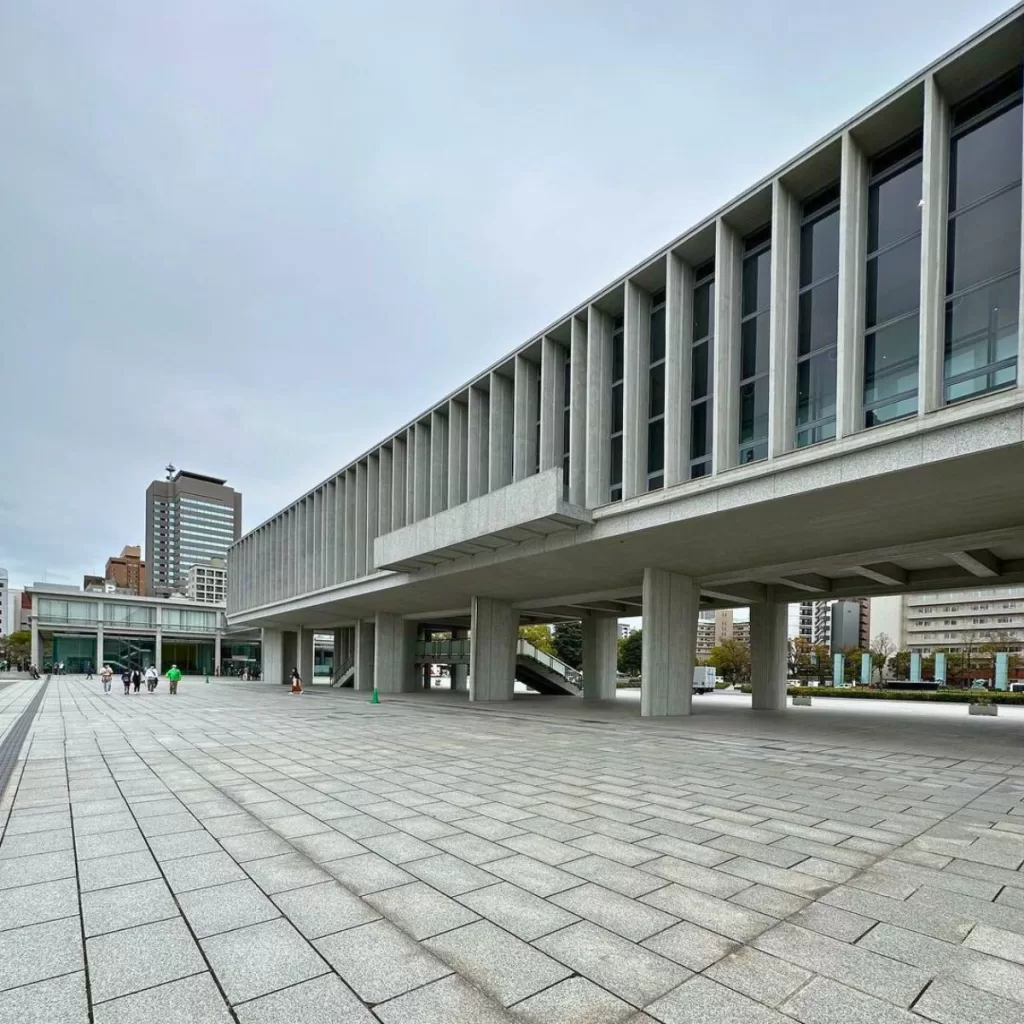 Positioned near Ground Zero, this museum offers an emotional chronicle narrating painful memories associated with nuclear warfare through personal accounts and artifacts left behind after the atomic bomb's impact.
---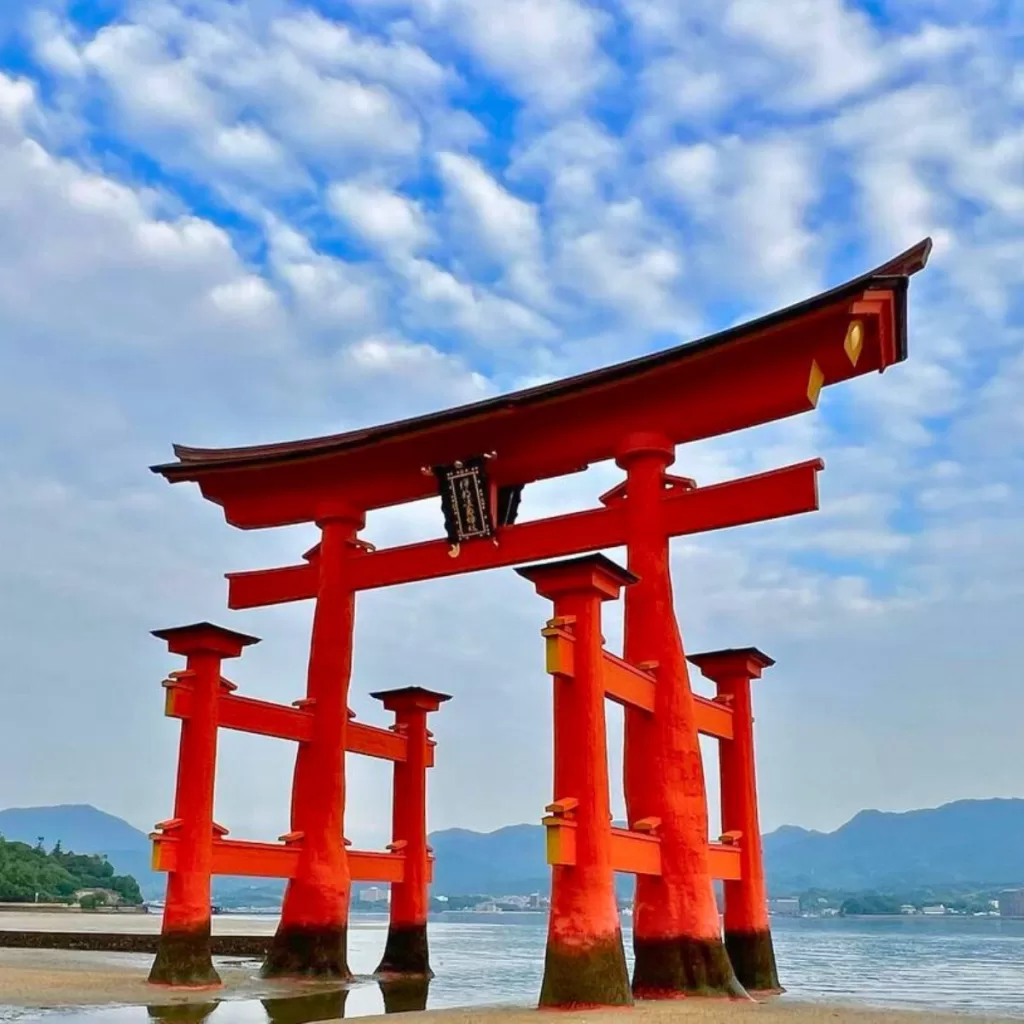 A visit to Itsukushima Shrine should be at the top of your list when visiting the region. A UNESCO site on Miyajima Island near Hiroshima, Itsukushima Shrine is famed for its enormous vermilion torii gate that seems to float on the water. At high tide, the gate's beautiful reflection creates an unforgettable scene.
---
Japanese Maritime History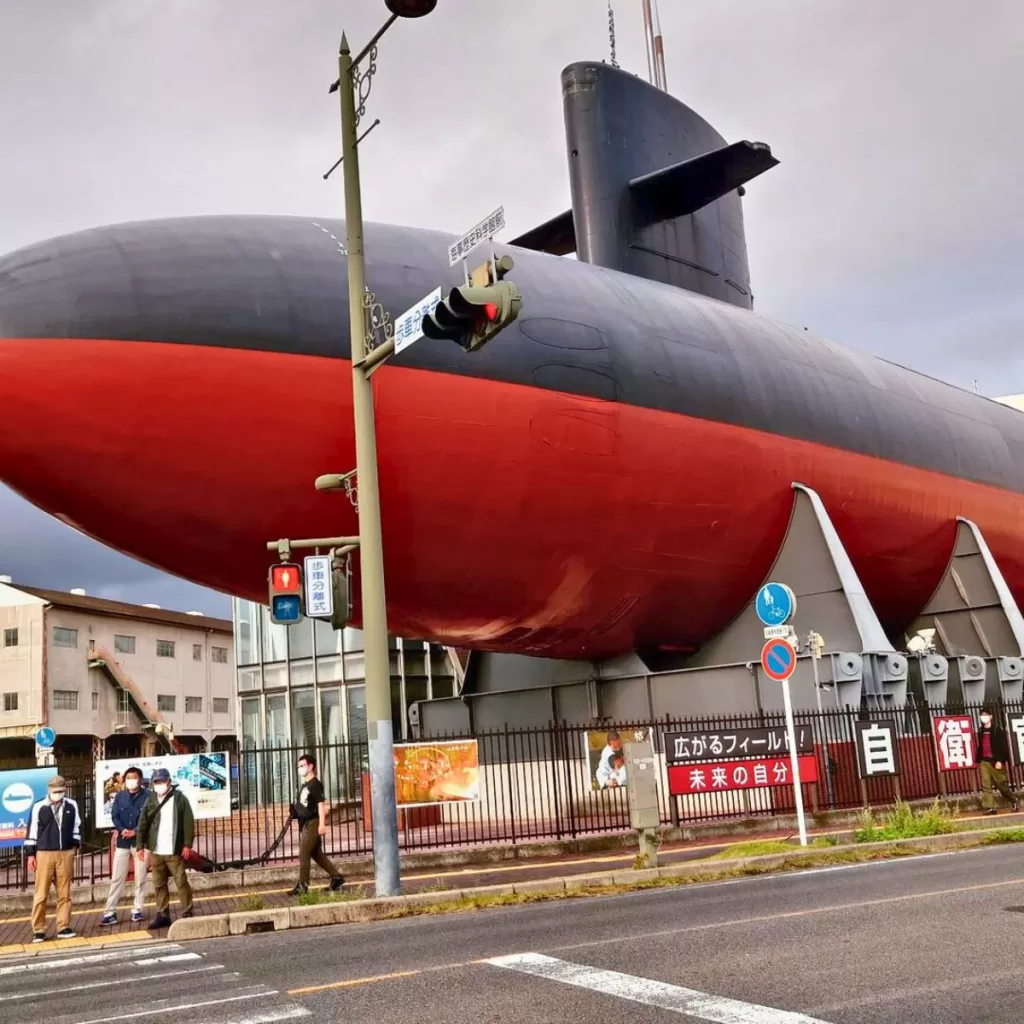 Located near downtown areas, the Japan Maritime Self-Defense Force Museum ('JMSDF Kure Museum' or 'Tetsu no Kujira Center') lets you explore hibernated submarines along with their onboard equipment, providing rich insights into historical navy operations.
---
Orizuru Tower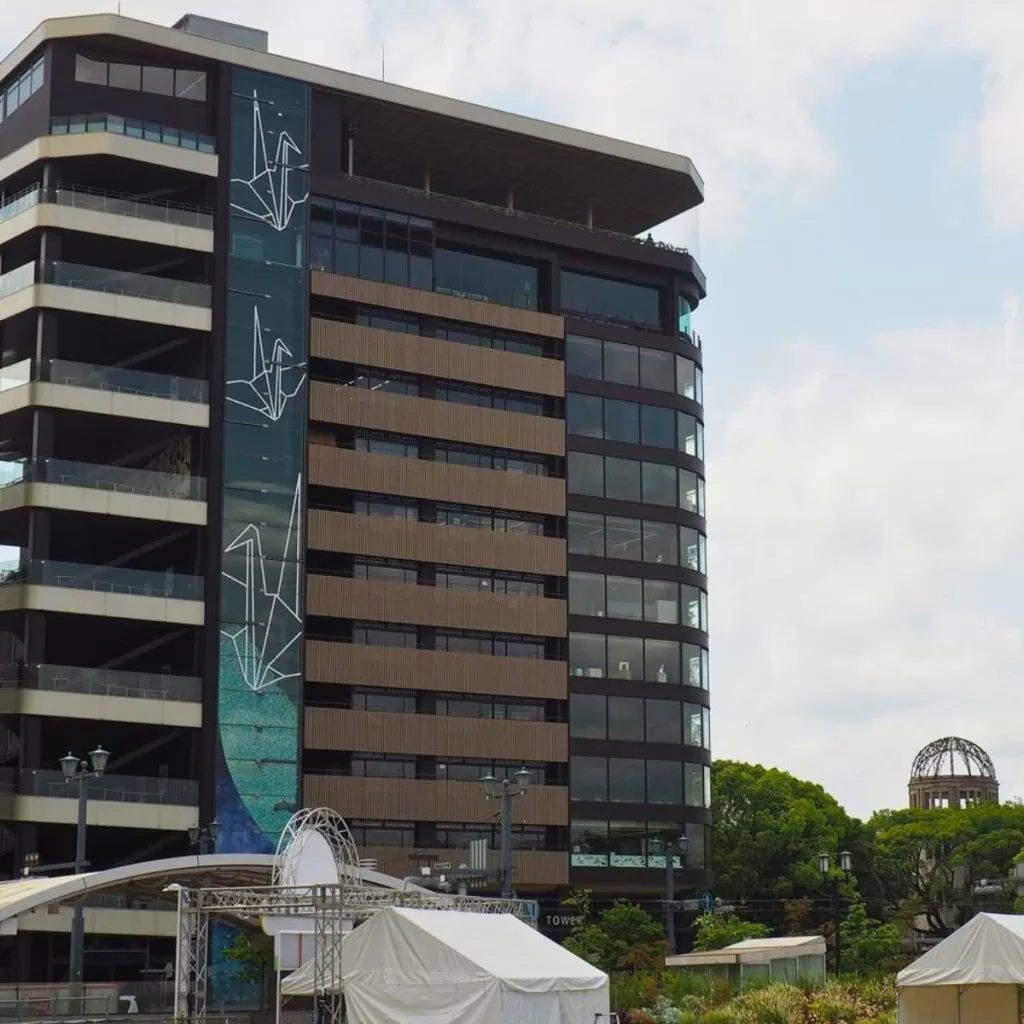 Indulging in a bird's eye view of the Atomic Bomb Dome alongside a vibrant cityscape from Orizuru Tower's open-air observatory deck becomes one of many go-to places for locals and tourists alike.
Visiting Orizuru Tower should be at the top of your list when exploring Hiroshima, as it offers a captivating experience that ranks among the best things to do in the city. Located in downtown Hiroshima, this modern landmark provides a bird's eye view of the cityscape and its iconic attractions. Ascend to the observation deck and be mesmerized by the panoramic vistas stretching across Hiroshima. The tower's unique design, inspired by the traditional origami crane, pays homage to the city's peace message. Take in the breathtaking scenery, snap memorable photos, and immerse yourself in the inspiring atmosphere of hope and resilience that Hiroshima embodies.
---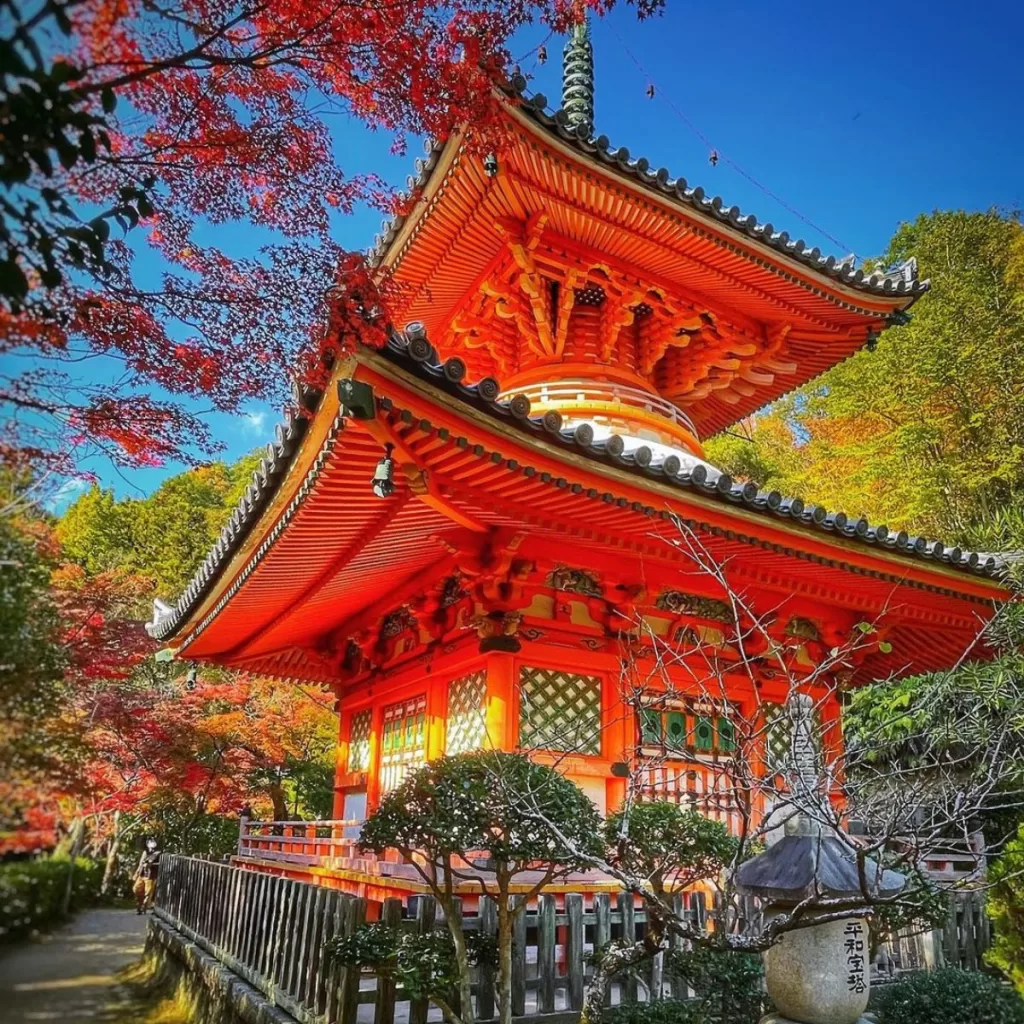 Engaging in prayer at Mitaki-dera Temple amid its picturesque setting is truly one of the best things to do in Hiroshima. Nestled in the scenic Hiroshima prefecture, this serene temple offers a peaceful escape from the bustling city. Surrounded by lush greenery and nestled in the foothills, the temple's tranquil atmosphere creates an ideal space for reflection and spiritual contemplation.
As you traverse the stone paths and climb the temple's steps, you'll be rewarded with breathtaking views of the surrounding nature. The temple's rich history, ancient pagodas, and vibrant autumn foliage make it a captivating destination for both spiritual seekers and nature lovers alike.
---
Take a Cruise to Rabbit Island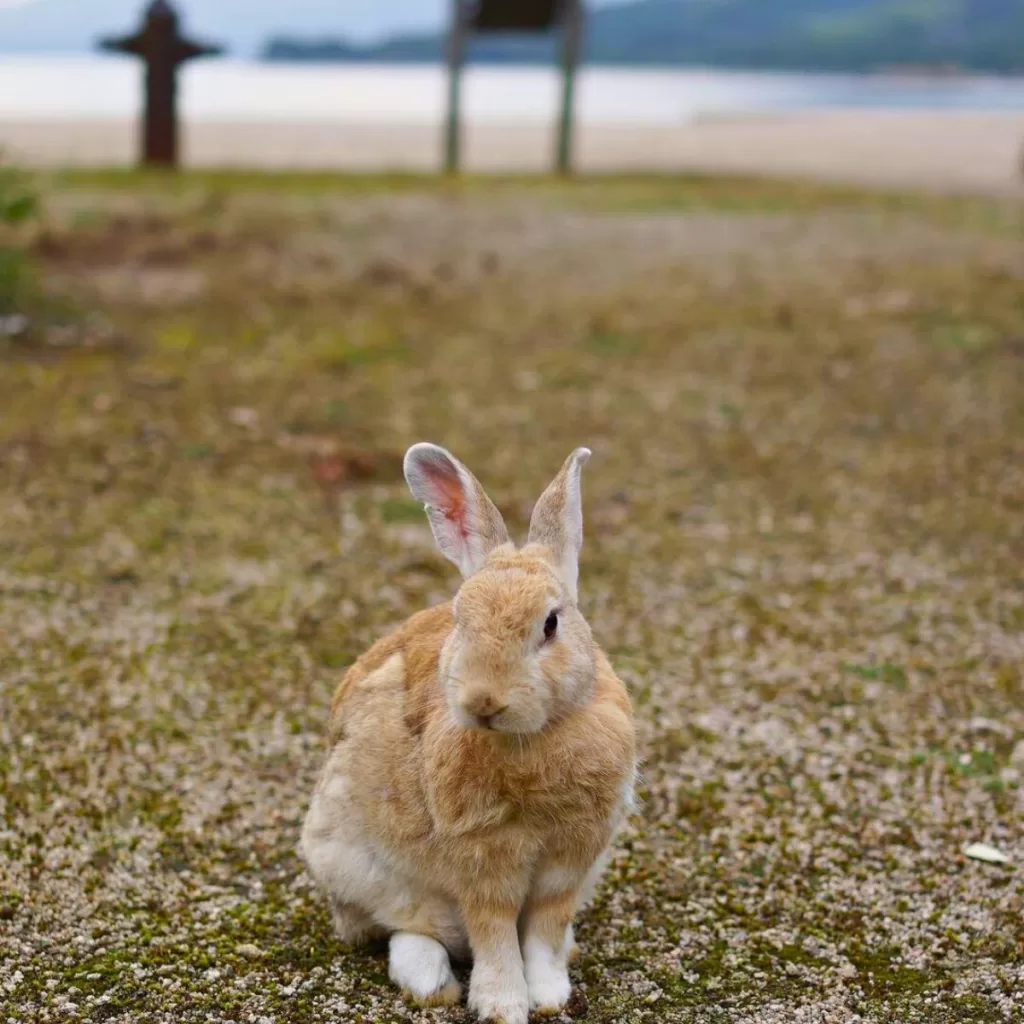 Off the Hiroshima coast, this charming island sanctuary is inhabited by friendly, free-roaming rabbits. Feed and interact with these adorable creatures on a relaxing cruise day trip.
Just a short ferry ride from Hiroshima lies the delightfully quirky Ōkunoshima Island, better known as Rabbit Island for its friendly, free-roaming bunnies. Wandering amidst these adorable long-eared creatures while they play, lounge, or beg for treats is an experience like no other.
Visitors can buy food to feed the rabbits and even pet them gently under supervision. Strolling alongside the island's crystal blue sea with bunnies nibbling at your feet makes for an unforgettable and heartwarming day trip that both children and adults will cherish. Rabbit Island offers a pure dose of cute during any Hiroshima trip.
---
Toro Nagashi Lantern Festival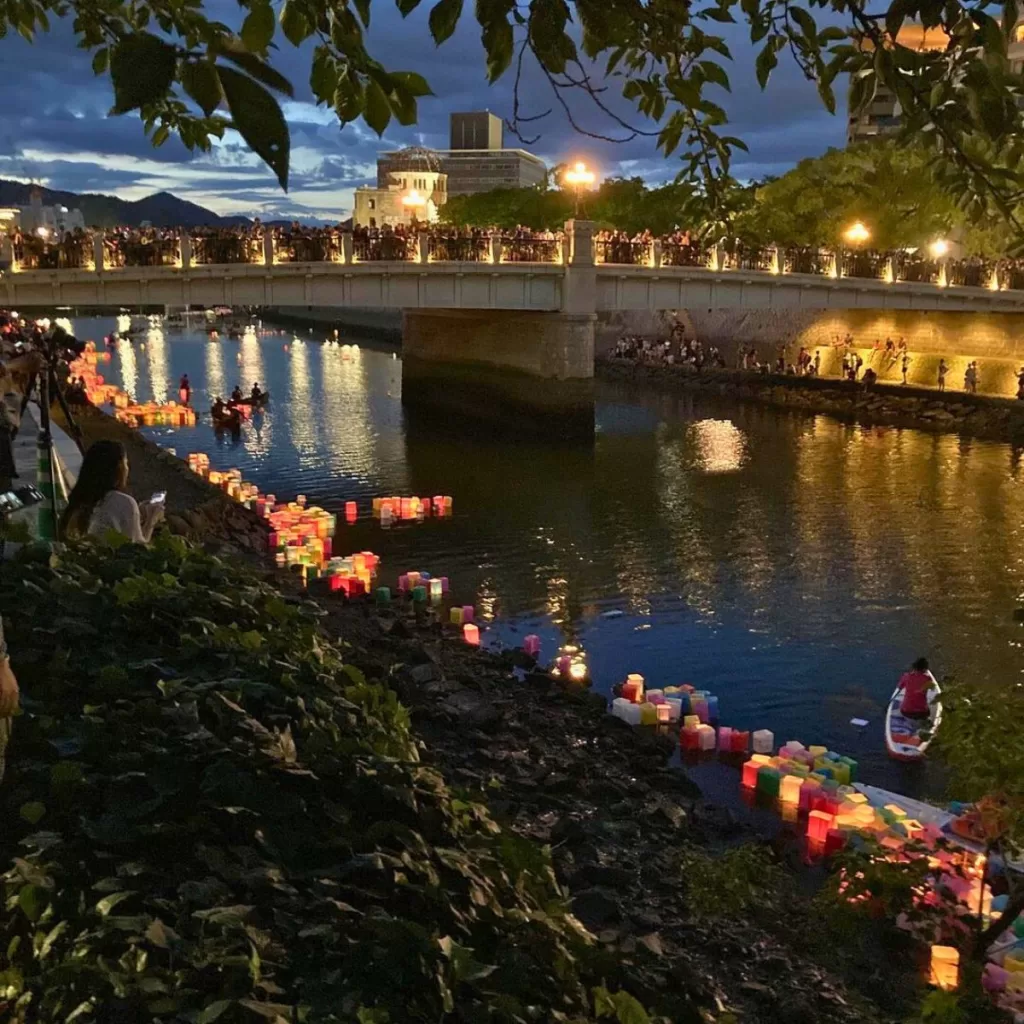 Each August 6, Hiroshima commemorates the 1945 atomic bombing through the beautiful Toro Nagashi ceremony. As dusk settles, thousands of floating lanterns are released onto the Motoyasu and Ota rivers to honor those who perished. Lit with a flame, these lanterns guide the spirits of the departed back to their final resting places. Visitors can purchase a lantern to add their own prayers and hopes for the future to this profoundly moving event. The flickering glow of lanterns illuminating Hiroshima's waterways makes for an atmospheric tradition and symbolic act of peace to witness.
---
Hiroshima-style Oysters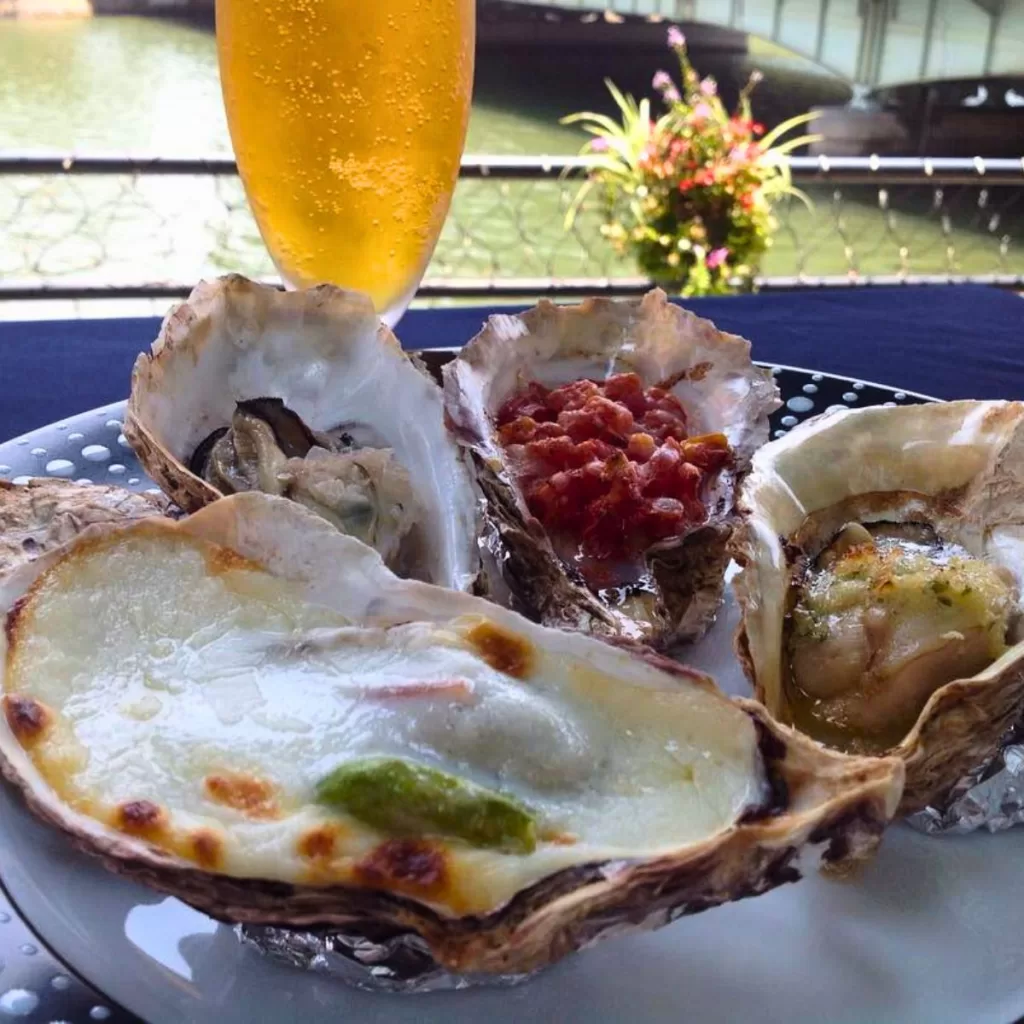 Hiroshima's proximity to the calm Seto Inland Sea provides ideal conditions for harvesting the plump, flavorful oysters that this region is famed for. Trying oysters prepared Hiroshima-style is a must for any seafood lover visiting the area. Popular dishes include oysters grilled with miso and garlic or lightly fried into kaki furai tempura. For the freshest oysters straight from their shells, visit oyster bars like Kaki-tei near the Peace Memorial Park. Relish the briny sweetness exclusive to Hiroshima oysters through tasting flights or full meals that pay homage to this local delicacy.
Hiroshima is famed for its plump oysters harvested from the nearby Inland Sea. Indulge in oysters prepared in different ways at eateries like Kaki-tei restaurant.
---
Shimanami Kaido Cycling Route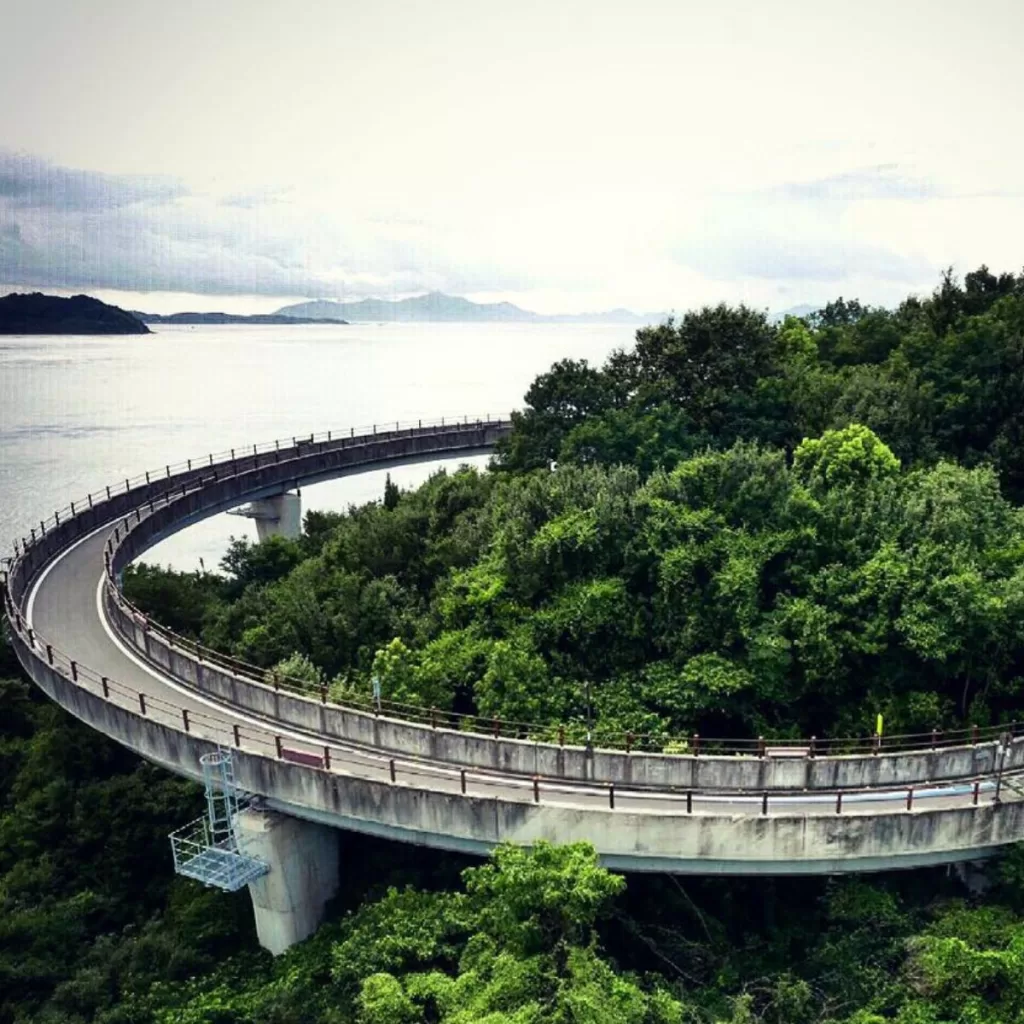 The Shimanami Kaido Cycling Route, hailed as one of the best things to do in Hiroshima, offers an unforgettable adventure for cycling enthusiasts and nature lovers alike. This scenic route spans approximately 70 kilometers, connecting six islands in the Seto Inland Sea. As you pedal along the well-maintained path, you'll be treated to breathtaking ocean views, picturesque bridges, and charming coastal towns.
The route is dotted with rest stops, offering a chance to savor local cuisine and soak in the serene atmosphere. Cycling the Shimanami Kaido is a remarkable way to immerse yourself in the natural beauty and cultural splendor of Hiroshima, creating memories that will last a lifetime.
This scenic 60km cycling route connects Japan's main island of Honshu to Shikoku across a series of breathtaking suspension bridges, providing an active adventure.
---
See Cherry Blossoms along the Ota River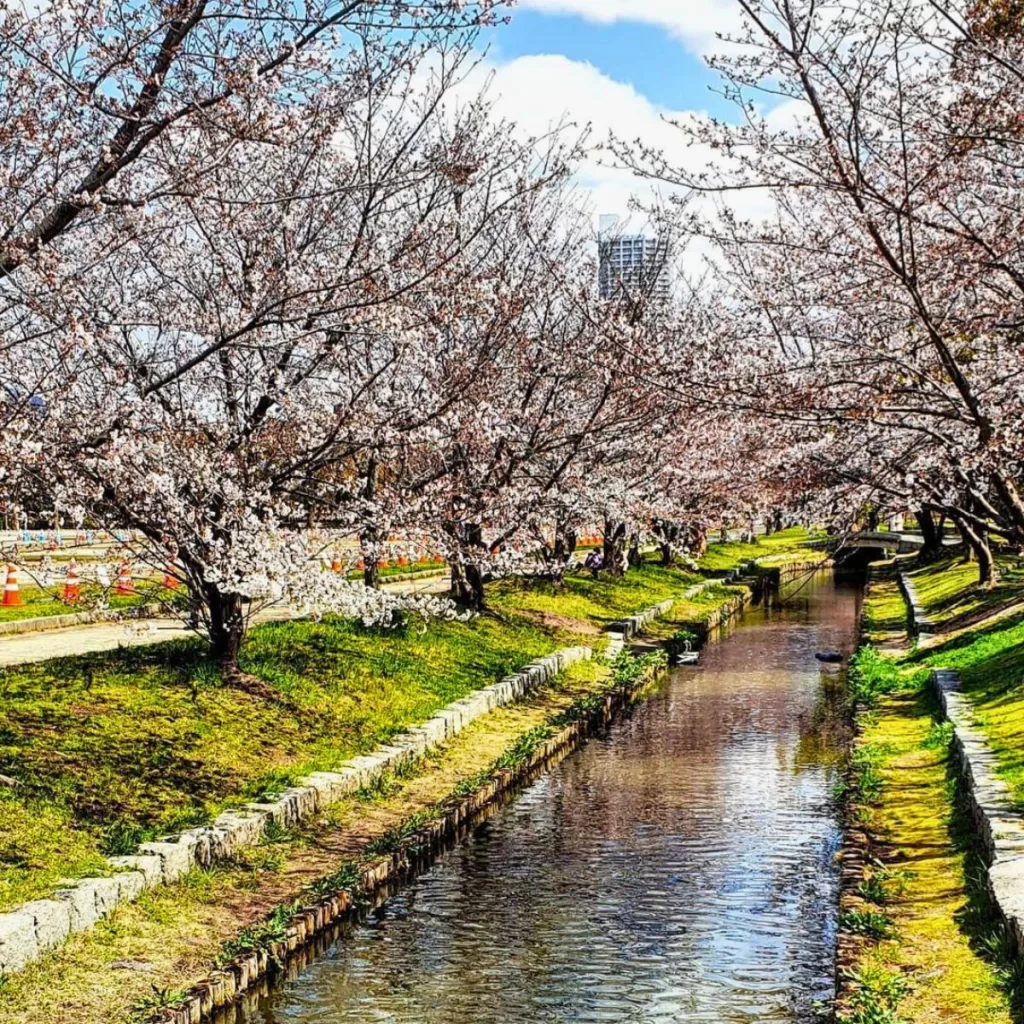 Seeing cherry blossoms along the Ota River is undoubtedly one of the best things to do in Hiroshima. As spring arrives, the riverbanks burst into a vibrant display of delicate pink hues, creating a picturesque scene that mesmerizes visitors. Strolling along the river under the canopy of cherry blossoms in full bloom is a serene and enchanting experience.
The air is filled with the sweet fragrance of the flowers, and the soft petals gently fall like confetti, adding to the magical ambiance. Whether enjoying a Hanami picnic or capturing stunning photographs, witnessing the cherry blossoms along the Ota River is a cherished memory that captures the essence of Hiroshima in springtime.
---
Shukkeien Garden
A leisurely stroll through Shukkeien Garden is a must-do activity for anyone visiting Hiroshima. This historic garden, dating back to the 17th century, is a tranquil oasis in the heart of the city. As you wander along the winding paths, you'll encounter meticulously arranged landscapes, serene ponds, and charming tea houses. Each turn reveals a new vista, showcasing the garden's artful design and harmonious blend of nature and human intervention.
The garden's name, "Shukkeien," meaning "shrunken-scenery garden," perfectly captures its essence. From vibrant cherry blossoms in spring to fiery maple leaves in autumn, every season brings a unique and captivating beauty to be savored in Shukkeien Garden.
---
Ride the Sanyo Shinkansen to Nearby Cities
Riding the Sanyo Shinkansen to nearby cities is an exhilarating and convenient way to explore beyond Hiroshima. This high-speed bullet train whisks you away to destinations like Osaka, Kyoto, and Fukuoka in a matter of hours, making it a fantastic option for day trips or extended excursions.
As you glide through the picturesque countryside, you'll witness stunning vistas of mountains, rivers, and charming towns. Immerse yourself in the rich cultural heritage of Kyoto's temples, indulge in Osaka's vibrant culinary scene, or discover the vibrant energy of Fukuoka. The Sanyo Shinkansen offers seamless travel and opens up a world of exploration for adventurers in Hiroshima.
---
Fukuyama Castle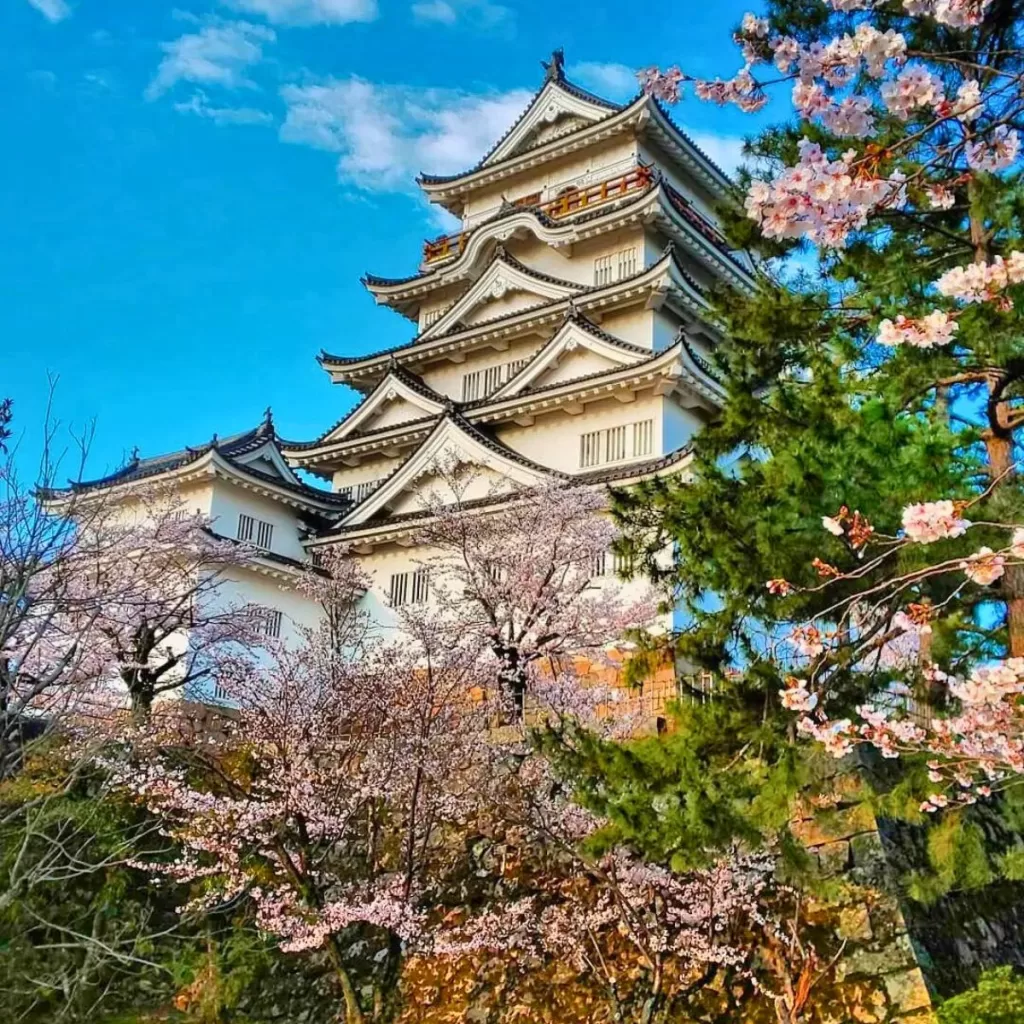 Walking through history at Fukuyama Castle is an enriching and captivating experience, making it one of the best things to do in Hiroshima. This imposing castle, with its majestic stone walls and towering turrets, brings the past to life. As you explore the castle grounds, you'll be immersed in a world of samurai warriors and feudal Japan.
Admire the architectural grandeur, visit the well-preserved keeps and gates, and enjoy panoramic views of the city from the castle tower. The surrounding park, adorned with cherry blossoms in spring, adds to the allure. Fukuyama Castle offers a glimpse into Hiroshima's storied past and is a testament to its rich cultural heritage.
---
Hiroshima Streetcar
Board Hiroshima's convenient vintage streetcars to explore attractions and neighborhoods in comfort. Streetcars help connections between major sites in the city.
Exploring Hiroshima City by streetcar is a delightful and convenient way to immerse yourself in the vibrant atmosphere and rich history of the city. Hop aboard one of the iconic streetcars and embark on a journey through the bustling streets, passing by charming neighborhoods and iconic landmarks. As you glide along, you'll witness the seamless blend of tradition and modernity, with glimpses of historic sites, vibrant shopping districts, and serene parks.
The streetcar system connects you to major attractions like the Peace Memorial Park and Hiroshima Castle while also allowing you to discover hidden gems and local flavors. Navigating Hiroshima City by streetcar offers a unique perspective and an authentic experience of this captivating city.
---
Baseball at MAZDA Zoom-Zoom Stadium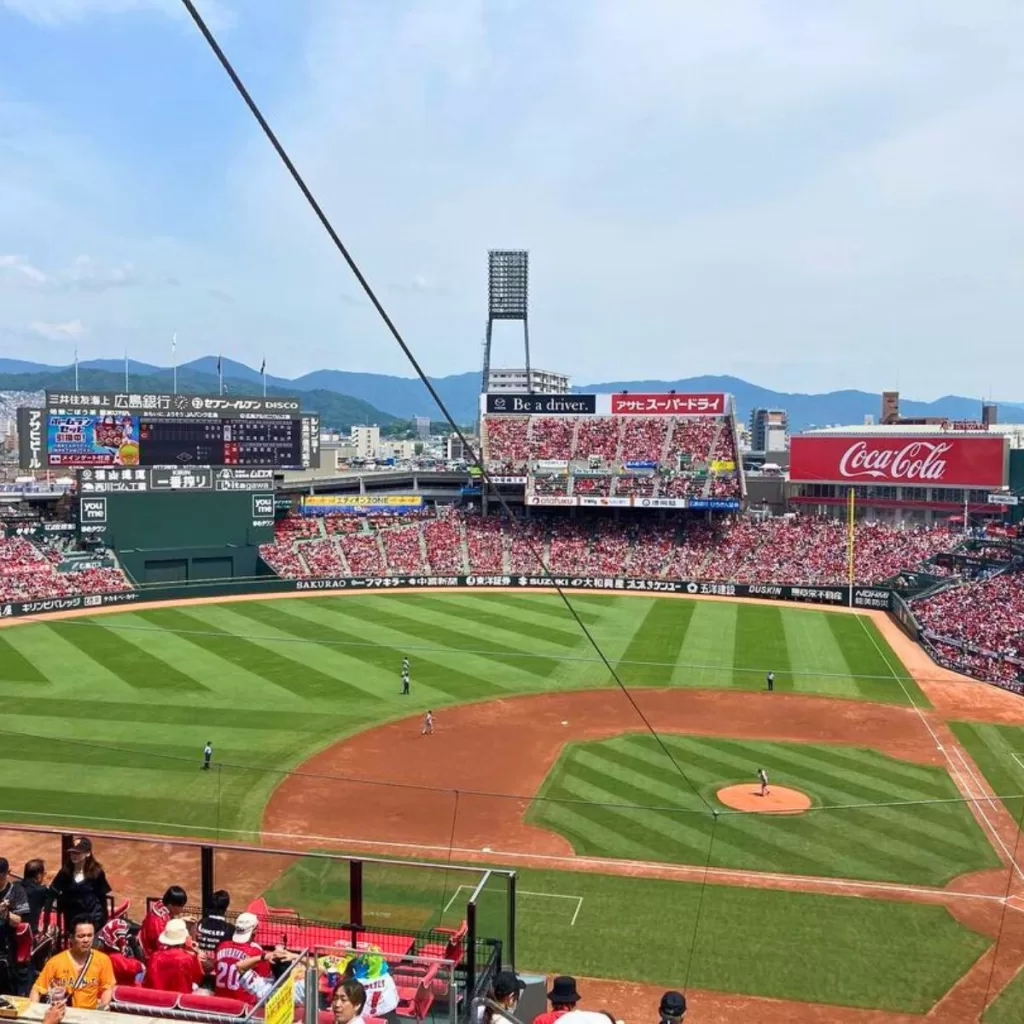 Catch the Hiroshima Toyo Carp professional baseball team play at their scenic open-air stadium along the Ota River. Baseball fever abounds here!
Watching a baseball game at MAZDA Zoom-Zoom Stadium is an exhilarating and memorable experience, making it one of the best things to do in Hiroshima. As you step into the stadium, the electric atmosphere and enthusiastic fans create a palpable energy. Cheer alongside the passionate crowd as the Hiroshima Toyo Carp, the local team, takes to the field. The stadium's modern design and excellent facilities ensure a comfortable and enjoyable viewing experience. Whether you're a die-hard baseball fan or simply seeking an exciting outing, witnessing a game at MAZDA Zoom-Zoom Stadium offers a thrilling glimpse into Japanese sports culture and a chance to create unforgettable memories.
---
Eat at Okonomi-Mura's Okonomiyaki Village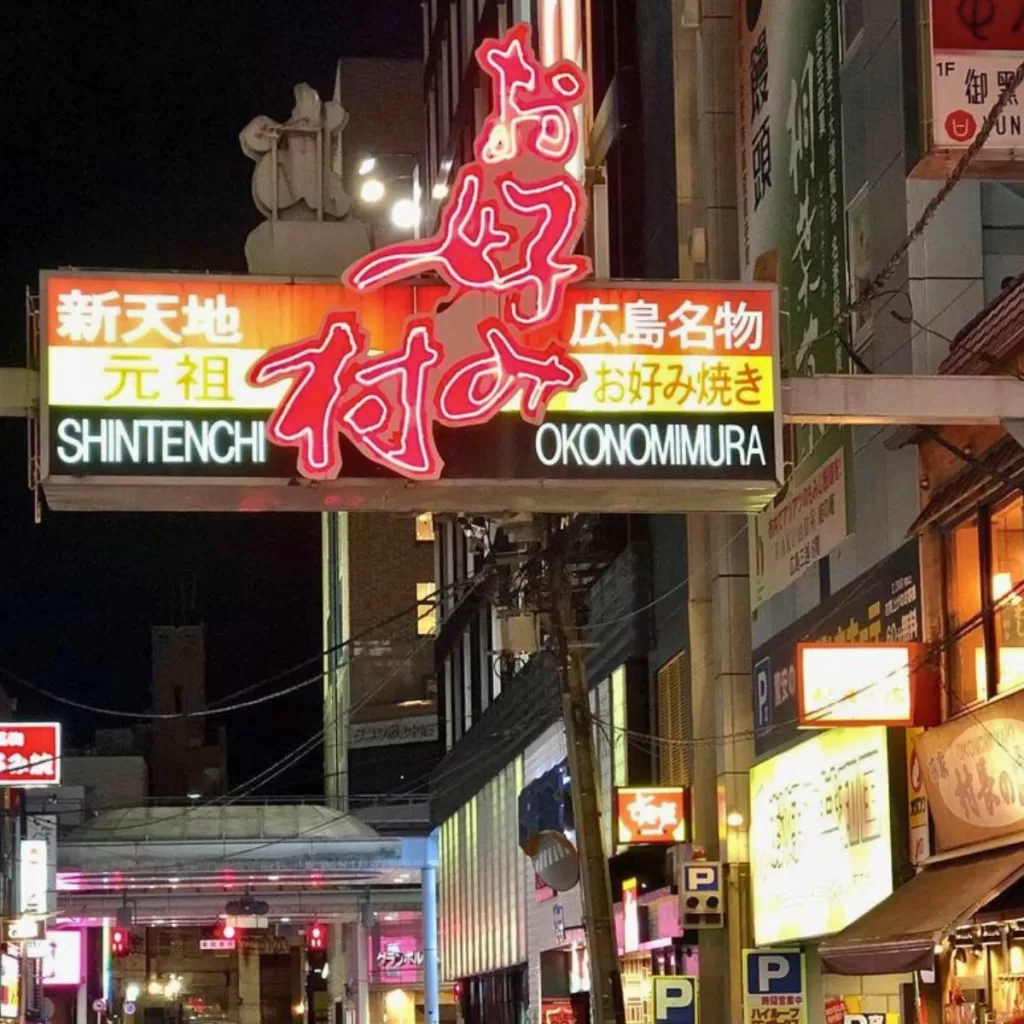 Indulging in the delectable flavors of Okonomiyaki at Okonomi-Mura's Okonomiyaki Village is an absolute must-do when in Hiroshima, ranking among the best things to do in the city. Located in the bustling downtown area, this culinary haven is a paradise for food lovers. Inside, you'll find multiple floors filled with small, cozy restaurants serving up their unique variations of the savory pancake dish.
Watch as skilled chefs expertly prepare your Okonomiyaki right before your eyes, customizing it with an array of ingredients. The vibrant atmosphere, sizzling grills, and mouthwatering aromas create an unforgettable dining experience that showcases Hiroshima's culinary heritage.
---
Hiroshima Museum of Art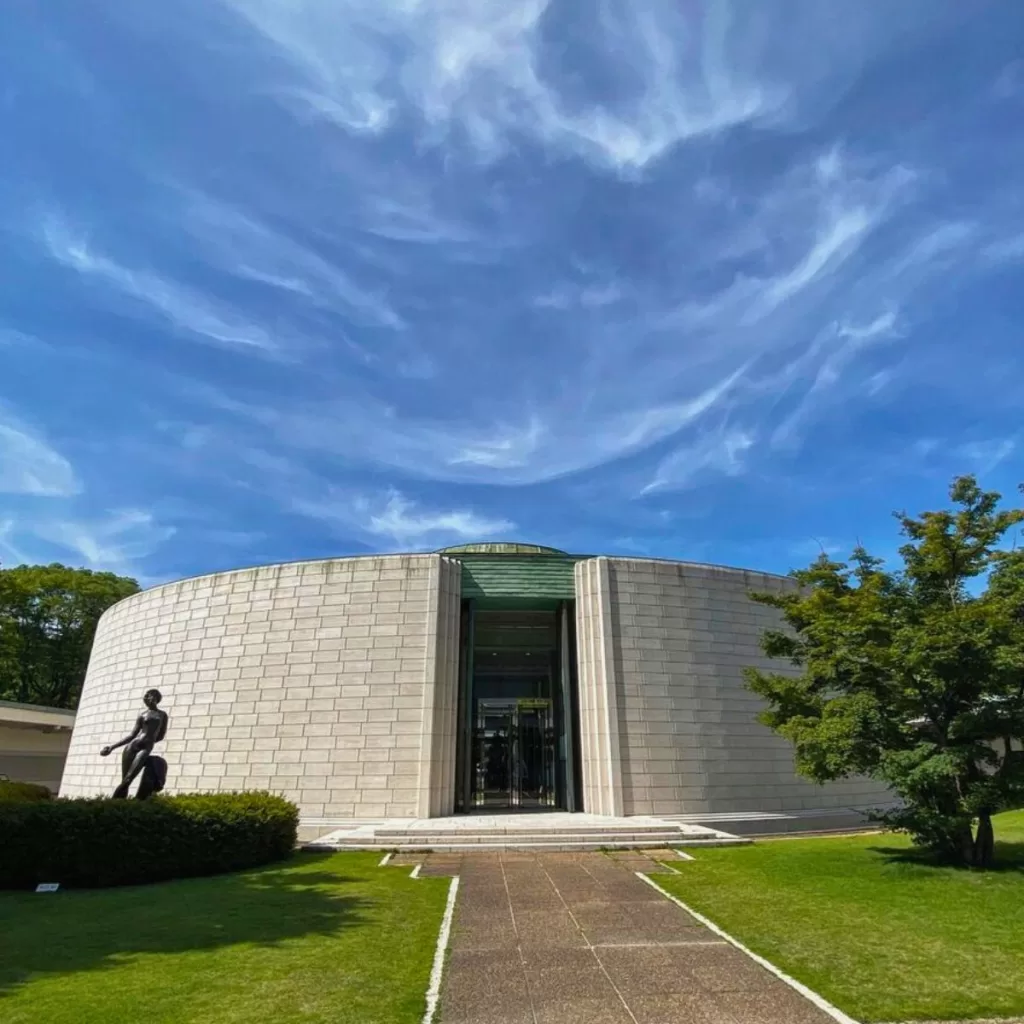 The Hiroshima Museum of Art is a must-visit destination for art enthusiasts in Hiroshima. With its impressive Japanese and Western artwork collection, the museum offers a captivating journey through various artistic periods and styles. Visitors can admire various paintings, sculptures, ceramics, and more, from ancient masterpieces to contemporary exhibits.
The museum's carefully curated displays provide insight into the cultural and artistic heritage of the region. Whether you appreciate traditional Japanese art or modern works, a visit to the Hiroshima Museum of Art promises a delightful and enriching experience for art lovers of all ages.
---
Mazda Museum
The Mazda Museum is a must-visit attraction for car enthusiasts in Hiroshima. As the birthplace of Mazda, this museum offers a fascinating journey through the history and innovation of the renowned automobile manufacturer. Visitors can explore interactive exhibits that showcase the evolution of Mazda's vehicles, from classic models to cutting-edge designs.
Learn about the brand's engineering advancements, environmental initiatives, and racing heritage. The museum provides a behind-the-scenes look at Mazda's production process and the craftsmanship that goes into each vehicle. Whether you're a fan of cars or interested in industrial innovation, the Mazda Museum offers an engaging and educational experience.
---
Hiroshima City Manga Library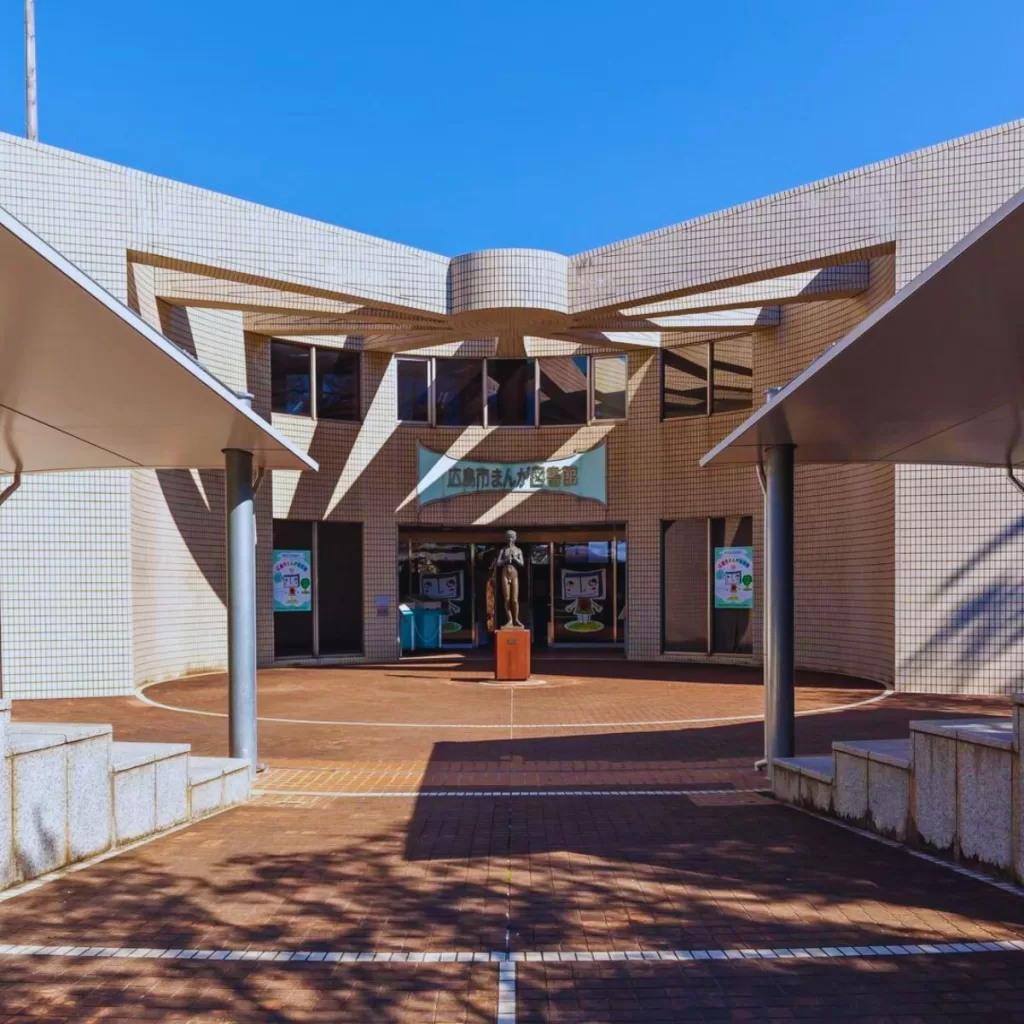 The Hiroshima City Manga Library is a haven for manga lovers and a must-visit destination in Hiroshima. With its extensive collection of manga titles, this library offers an immersive experience of the world of Japanese comics. Visitors can browse through a vast array of manga genres, from classic series to the latest releases.
The library provides a comfortable and welcoming environment for reading and exploring manga. Additionally, the Hiroshima City Manga Library often hosts special events, workshops, and exhibitions related to manga culture. Whether you're a devoted manga fan or simply curious about this popular art form, a visit to the Hiroshima City Manga Library is a delightful and educational experience.
---
Hiroshima Gokoku Shrine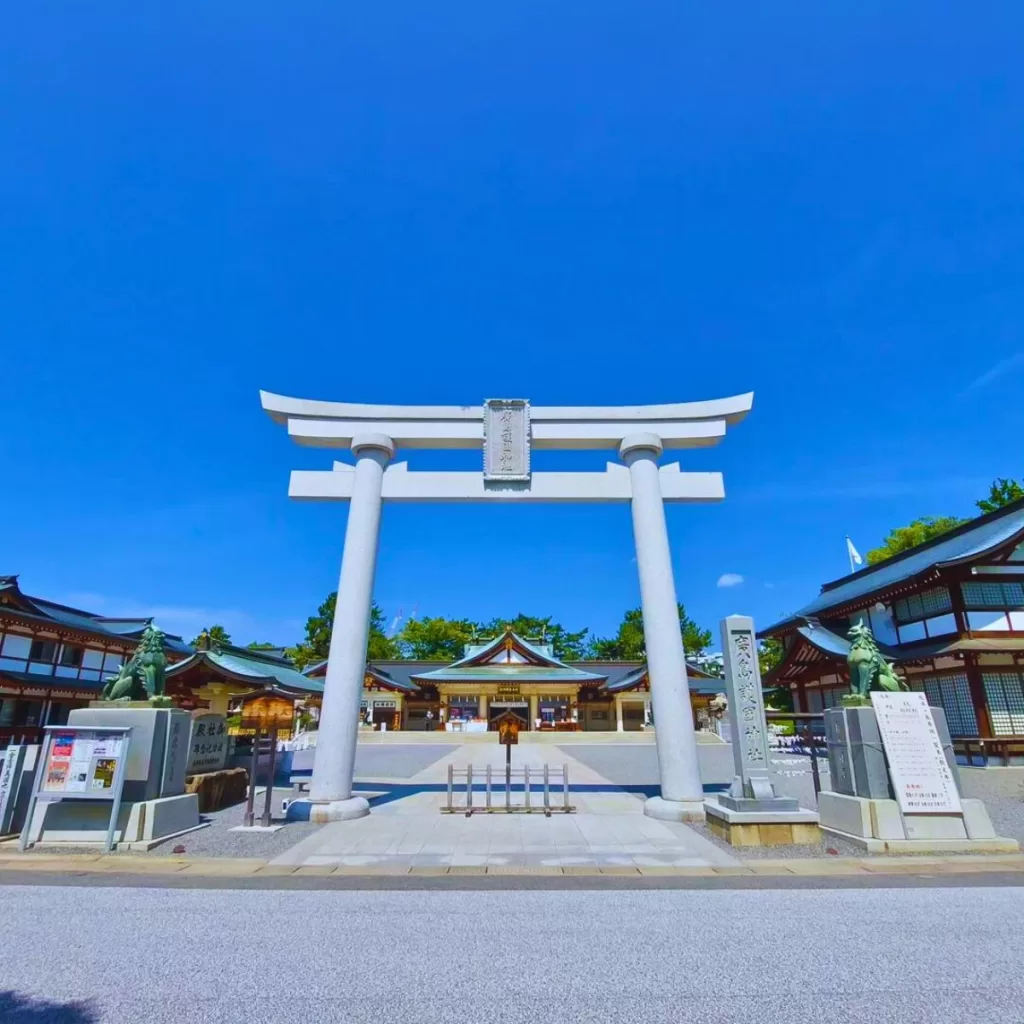 Hiroshima Gokoku Shrine is a serene sanctuary that offers visitors a peaceful retreat from the bustling city. Dedicated to the war dead, this shrine holds deep significance and serves as a place of remembrance and reflection. Visitors can admire the beautiful architecture and explore the tranquil grounds, which are adorned with lush greenery and meticulously maintained gardens.
The spiritual atmosphere provides a moment of contemplation and reverence. Whether seeking solace, offering prayers, or simply enjoying the serene surroundings, a visit to Hiroshima Gokoku Shrine offers a serene and meaningful experience for individuals seeking a connection with history and spirituality.