Shibuya is one of Tokyo's most iconic and lively districts, famous for the iconic Shibuya Crossing and trendsetting fashion. Some top things to do in Shibuya include people watching at the world's busiest pedestrian crossing, shopping for the latest Japanese fashion trends, and exploring the colorful Center Gai area filled with restaurants, bars, and karaoke. No trip to Tokyo is complete without experiencing the vibrant energy and youth culture of Shibuya.
Best Things to Do in Shibuya
1. People Watch at Shibuya Crossing
Shibuya is known as one of Tokyo's most vibrant and bustling districts, with the world-famous Shibuya Crossing at its heart. Watching the crowds cross this busy intersection is one of the top things to do in the area.
Check out the live cam of Shibuya Crossing right now and you'll see how busy it gets.
The Shibuya Crossing consistently ranks as one of the busiest pedestrian crossings in the world. Up to 3,000 people cross at a time, coming from all directions at once when the light changes. It's an incredible sight, with waves of pedestrians moving fluidly together.
The best vantage point for people watching is on the second floor of the Starbucks overlooking the crossing. Grab a coffee and watch the choreographed dance of commuters, schoolkids, and tourists alike. You'll see people taking selfies, groups of teenagers dressed in colorful Harajuku fashion, and businessmen briskly crossing.
Observing the diversity of people and fashions that pass through the Shibuya Crossing is an only-in-Tokyo experience. It offers an amazing glimpse into Japanese culture and the rhythms of daily life in one of the world's great megacities. Spending time people watching in Shibuya is a highlight for many visitors.
This famous intersection was even featured in a chase scene in the movie The Fast and the Furious: Tokyo Drift.
2. Trendy Shopping at Shibuya Center Gai
When it comes to experiencing the best that Shibuya has to offer, no visit is complete without exploring Center Gai. Nestled in the heart of this vibrant district, Center Gai stands out as an absolute must-visit destination for shoppers. Why, you ask? Let's delve into the compelling reasons that set Center Gai apart from the other attractions on our list.
Unparalleled Shopping Variety
Center Gai is, quite simply, a shopper's paradise. What distinguishes it from other places mentioned in this list is its unparalleled variety. Here, you'll find an eclectic mix of shops, boutiques, and stores that cater to a wide range of tastes and budgets. Whether you're a fashion aficionado on the hunt for the latest trends, a tech enthusiast looking for gadgets, or a lover of unique knick-knacks and stationery, Center Gai offers it all.
Shibuya Center Gai: The Beating Heart
At the core of Center Gai lies Shibuya Center Gai, a bustling pedestrian area that pulsates with energy. It's not just a shopping destination; it's a cultural phenomenon. As you stroll through its lively streets, you'll be immersed in an atmosphere that's second to none. The vibe here is electric, with a constant buzz of activity, making it a prime spot for people-watching and soaking in the essence of Shibuya.
Shibuya109: A Fashionista's Dream
If you're a fashion-forward traveler, Shibuya109 is your haven within Center Gai. This multi-story fashion mall is renowned for housing a curated selection of Japanese brands that are at the forefront of style and trends. It's not just a shopping destination; it's a fashionista's dream come true.
Tokyu Hands: Shopping Extravaganza
For those seeking the extraordinary, Tokyu Hands awaits you. This multi-story retailer defies categorization with its extensive range of products. From unique stationery to cosmetics, home goods, and whimsical merchandise, Tokyu Hands is an experience in itself. It's the place where you can stumble upon the unexpected, making each visit a delightful surprise.
Vintage and Second-Hand Treasures
Center Gai isn't just about mainstream shopping; it's about discovery. Scattered throughout Shibuya are vintage and second-hand stores waiting to be explored. These hidden gems offer a treasure trove of pre-loved clothing and retro accessories, perfect for those looking to uncover unique finds with character.
PARCO: Anime and Manga Wonderland
While Shibuya has no shortage of shopping complexes, PARCO within Center Gai specializes in anime, manga, and video games. It's a paradise for fans of Japanese pop culture, providing an immersive experience that's hard to replicate elsewhere.
3. Pay Respect to Japan's Most Famous Dog – The Hachiko Statue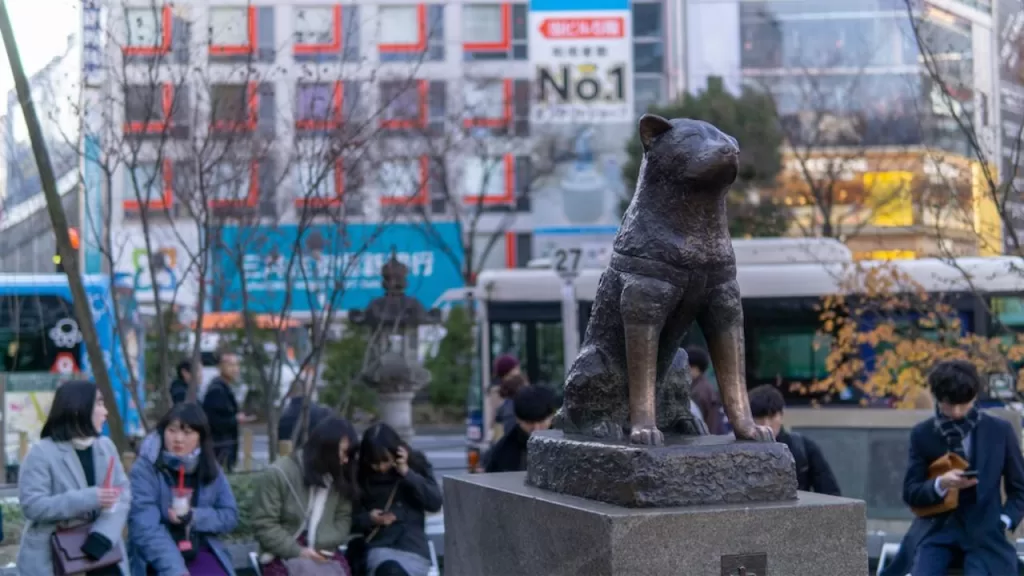 The Hachiko statue honors a loyal dog named Hachiko who waited every day for 9 years at the Shibuya train station for his owner to come home, even after his owner died. Hachiko became famous in Japan for showing how loyal dogs can be.
The statue is located right outside the busy Shibuya station so it's easy to visit. You can take photos with the famous statue and learn Hachiko's touching story. It's one of the most famous spots in Tokyo. To see the statue of Japan's most loyal dog and learn about his amazing story, you have to visit the Hachiko memorial in Shibuya.
4. Miyashita Park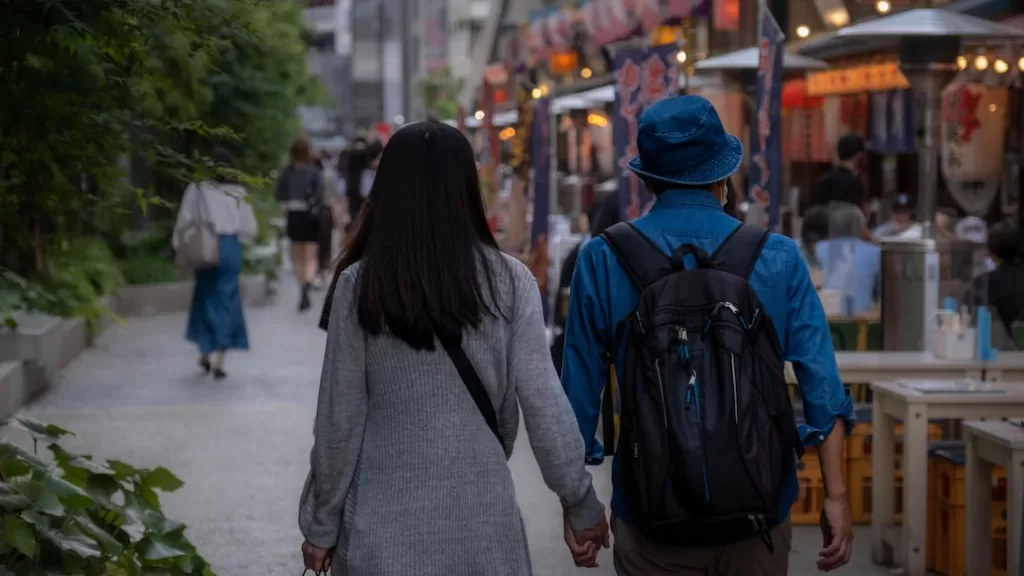 Miyashita Park is a cool spot in Shibuya where you can have fun and relax. It's a mix of a shopping mall and a rooftop park, so you can shop for cool stuff and then chill out in the green space above the city.
The park is a great place to hang out with friends, enjoy the fresh air, and watch people go by. Plus, there are lots of fun activities and events happening at the park, like the life-size Rajang from Monster Hunter Rise.
If you want a unique experience in Shibuya that combines shopping, nature, and fun, you must visit Miyashita Park. It's a one-of-a-kind place that you won't find anywhere else.
5. Ichiran Ramen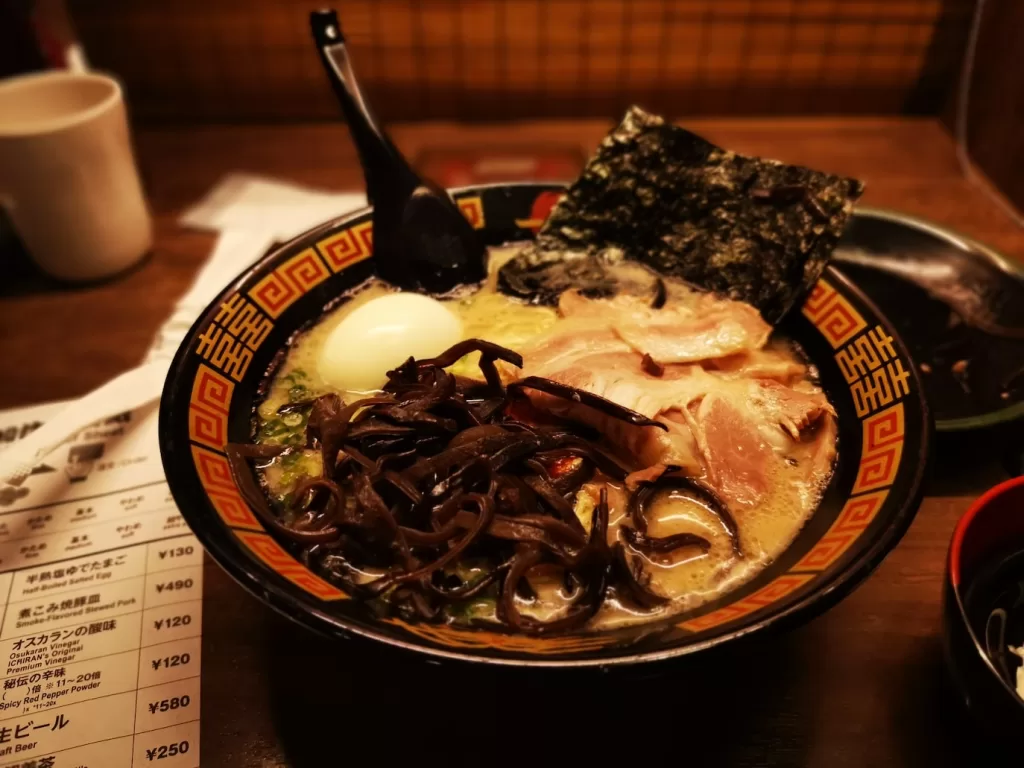 If you're running out of things to do in Shibuya, there's always food! In Shibuya, there's one place you absolutely can't miss: Ichiran!
Ichiran Ramen is a fun place to eat in busy Shibuya. You get your own little booth so you can focus just on your food. Their tonkotsu ramen has a rich, tasty broth and nice chewy noodles. You can customize your bowl just how you like it by choosing spiciness and extras.
Even though it's a chain, Ichiran Ramen serves up steaming hot bowls of delicious ramen. It's open 24 hours too, so you can get your ramen fix anytime. For a yummy customizable bowl of ramen you have to go to Ichiran in Shibuya. It's a tasty experience!
6. Shibuya's Nightlife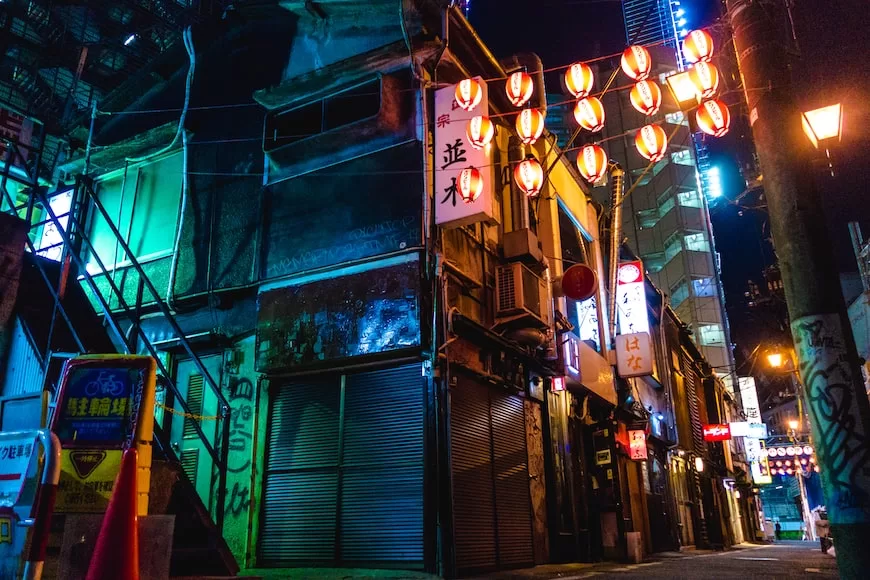 Known for the dazzling lights and bustling streets of Shibuya, its nightlife is the place to be!
Shibuya offers a unique blend of traditional and modern vibes. Imagine walking past historic streets, only to find yourself in front of a trendy club or a cozy bar. It's a magical mix that you won't find anywhere else.
Whether you're into dancing the night away at popular clubs like WOMB or sipping on crafted cocktails at bars like Nonbei Yokocho, Shibuya promises an unforgettable night. So, if you're looking for the best nightlife experience in Tokyo, make sure Shibuya is at the top of your list.
7. Shibuya Yokocho
Shibuya Yokocho is a super cool spot in Shibuya where you can find lots of tasty food and fun vibes. It's like a secret alley filled with small restaurants and bars, each with their own unique flavors and styles.
You can try all kinds of Japanese dishes, from yummy ramen to sizzling yakitori. It's a great place to hang out with friends, meet new people, and experience the real Tokyo. If you want to have an unforgettable time in Shibuya, you can't miss Shibuya Yokocho. It's the perfect place to eat, drink, and have a blast.
8. Discover Art and Culture at Bunkamura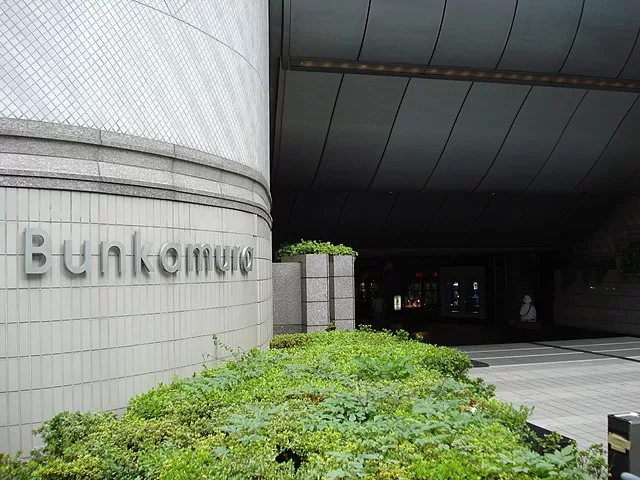 Bunkamura is a cool spot for art and culture lovers. It has museums, theaters, and concert halls all in one place. You can see art exhibits, watch plays and musicals, go to concerts, and more!
It opened in 1989 and brings creative shows from Japan and around the world. If you want to experience the artsy side of Tokyo, you have to visit Bunkamura in Shibuya.
It's the perfect place to see unique shows you can't find anywhere else. At Bunkamura, there's always something interesting happening for culture fans of all ages.
9. Yoyogi Park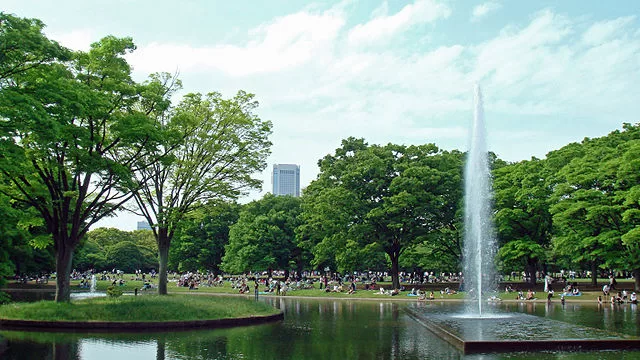 Yoyogi Park is one of the largest parks in busy Tokyo. It has huge grassy fields, gardens, and forest areas. On weekends, Yoyogi Park comes alive with musicians, dancers, cosplayers, and more! You can see Japanese rockabilly dancers, anime characters, and musicians jamming out.
It's like a big outdoor festival every weekend. To see the fun, creative side of Tokyo, you have to visit Yoyogi Park. Walking through the park on a weekend is an experience you can only get in Tokyo. You'll see how creative and fun Japanese culture is at Yoyogi Park.
10. Take in Panoramic Views of Tokyo at Shibuya Sky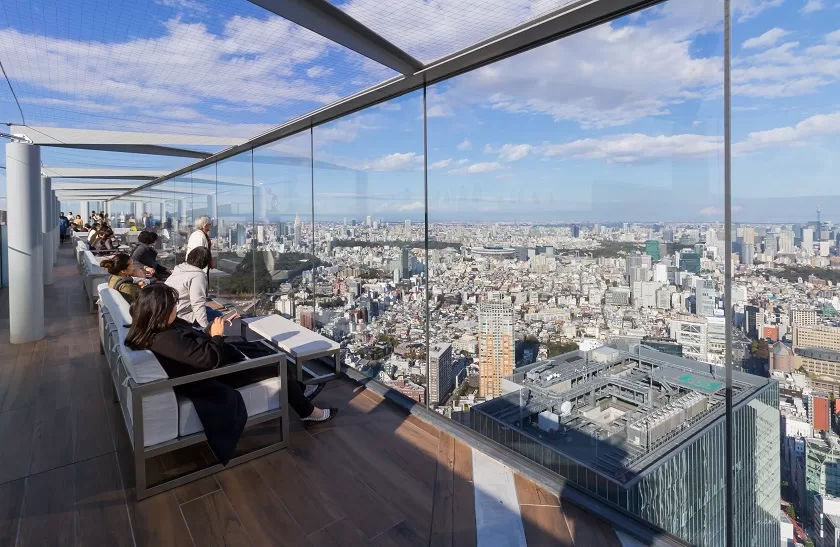 Shibuya Sky is the best place to see views of Tokyo from high up. You can see all around the giant city from the top floor. It just opened in 2019 and it's one of the newest and tallest buildings in busy Shibuya.
Going up to the top is a special experience you can only get in Shibuya. The views of the city and Mount Fuji are amazing during the day and at night. Shibuya Sky also has fun activities like virtual reality and projection mapping. To see Tokyo from above, you have to go to Shibuya Sky for the awesome views. It's the best spot to get bird's eye views of the huge city all around you.
11. Shopping for Electronics at Bic Camera and Yamada Denki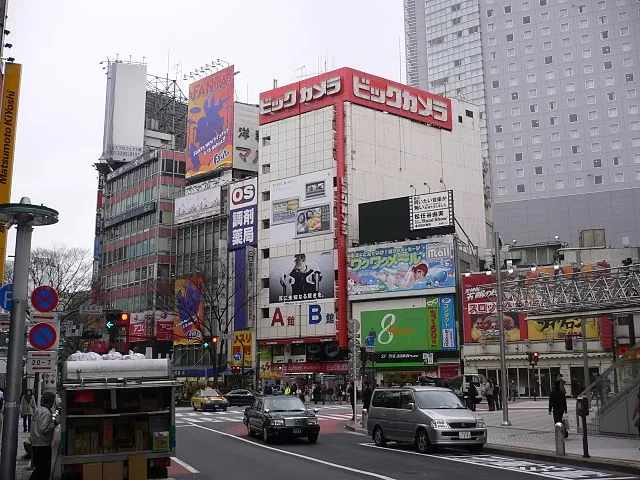 Bic Camera and Yamada Denki are huge electronics stores with tons of fun tech to look at and buy. They have all the newest gadgets and game systems. You can find electronics and toys that aren't sold anywhere else.
The stores are like indoor theme parks for tech lovers. You could spend hours exploring all the floors and cool devices. To play with and buy the latest electronics, you have to visit the giant Bic Camera and Yamada Denki shops in busy Shibuya. They are paradise for anyone who loves electronics and toys.
12. Dagashi Bar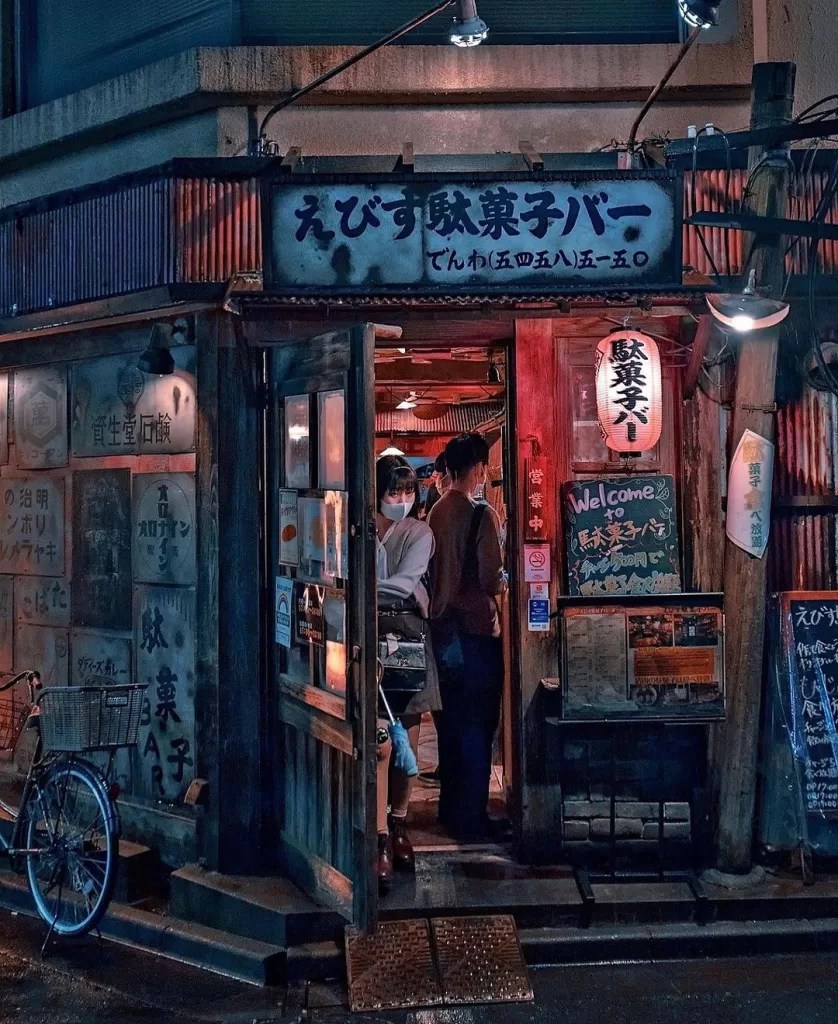 The Dagashi Bar in Shibuya is a super fun place for candy lovers. You pay a small fee to get in and can eat as much old-fashioned Japanese candy as you want! They have tons of nostalgic treats from Japan's Showa era like Ramune soda and Umaibo puffs.
It's like going back in time to an old-school Japanese candy store. The Dagashi Bar feels cozy and retro. To stuff yourself silly with Japanese candies and snacks from the past, you have to visit the yummy Dagashi Bar when you're in Shibuya.
13. Shibuya Stream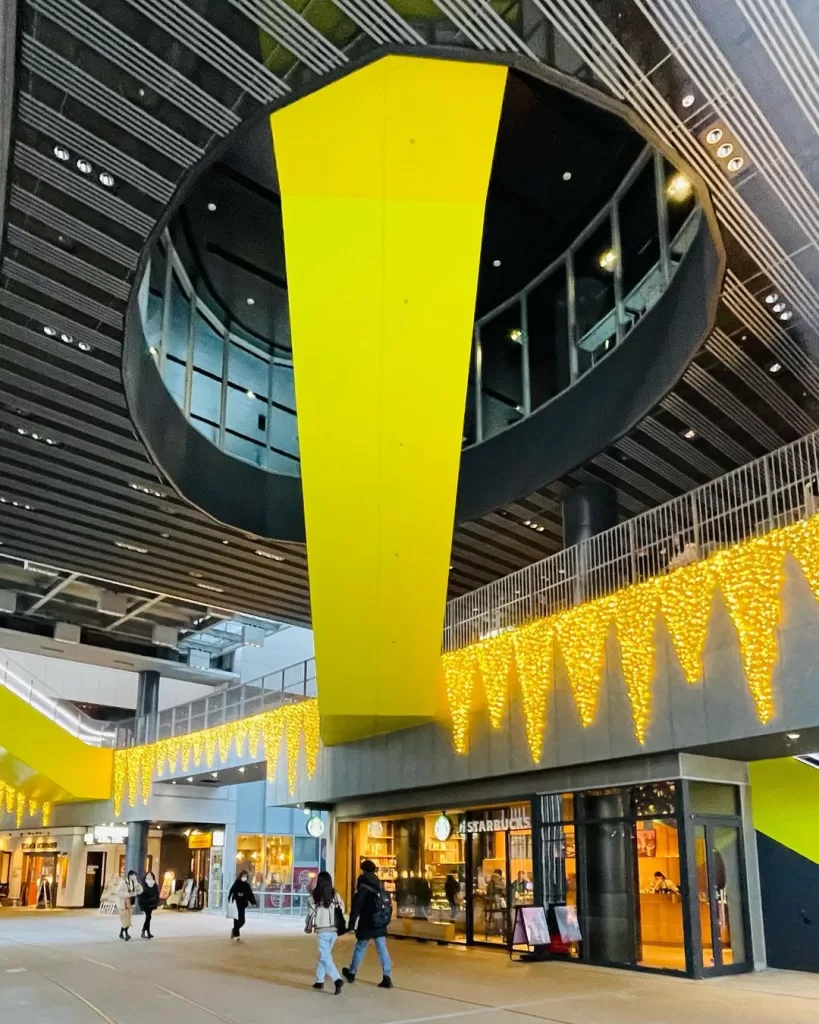 Shibuya Stream is a huge new mall with tons of shops, restaurants, and things to do. It just opened in 2018 so it's really modern and high-tech inside. You can shop at cool Japanese stores you won't find anywhere else.
There's also a food court with yummy food from all around Asia. At night, you can go up on the roof and see amazing views of the crazy busy streets of Shibuya all lit up. To shop, eat, and see great views of the city, you have to visit the awesome Shibuya Stream.