If you're planning to visit Tokyo, the vibrant district of Shibuya should definitely be on your itinerary. Famed for its unique attractions, bustling shopping scene, and lively nightlife, this area offers an unforgettable experience for all types of travelers. Let's check out some of the must-visit spots in Shibuya and explore the best activities each has to offer.
1. Marvel at the World's Busiest Crossing – Shibuya Crossing
Categorized as the world's busiest crossing, Shibuya Crossing is truly a sight to behold. Every time the traffic lights turn red, up to 3,000 pedestrians surge forth in every direction.
This intersecting might look familiar to you if you're a big fan of the Fast 'n Furious franchise. The famous chase scene was filmed at the Shibuya Crossing.
Check out the live cam of Shibuya Crossing right now and you'll see how busy it gets.
Shibuya Crossing: Best Viewpoints
To experience this phenomenon first-hand, make your way to one of these prime vantage points:
Starbucks – Located on the 2nd floor of Tsutaya building.
Magnet by Shibuya109 – Offers a rooftop observation deck overlooking the crossing.
Shibuya Crossing: Immersive Experiences
To further immerse yourself in this iconic intersection:
Take a selfie amidst the bustling crowd below.
Capture a time-lapse video of people traversing the busy crosswalks from one of the viewpoints above.
2. Explore Trendy Shopping Destinations – Shibuya Center Gai and Beyond
As a shopper's paradise, Shibuya boasts a multitude of stores and boutiques catering to different tastes and budgets.
Shibuya Center Gai: Popular Shopping Areas
Some of the most notable shopping hotspots in Shibuya include:
Shibuya Center Gai: A bustling pedestrian area loaded with shops, restaurants, bars, and game centers.
Shibuya109: A fashion mall with nine floors dedicated to trending Japanese brands.
Tokyu Hands: An astounding multi-story retailer selling everything from stationery to cosmetics, home goods, and quirky merchandise.
Shibuya Center Gai: Niche Shopping Experiences
For a more unique shopping experience:
Vintage & second-hand stores: Scattered throughout Shibuya, hunt for hidden treasures, pre-loved clothing, and retro accessories.
PARCO: Explore its multitude of stores specializing in anime, manga, and video games.
3. Pay Respect to Japan's Most Famous Dog – The Hachiko Statue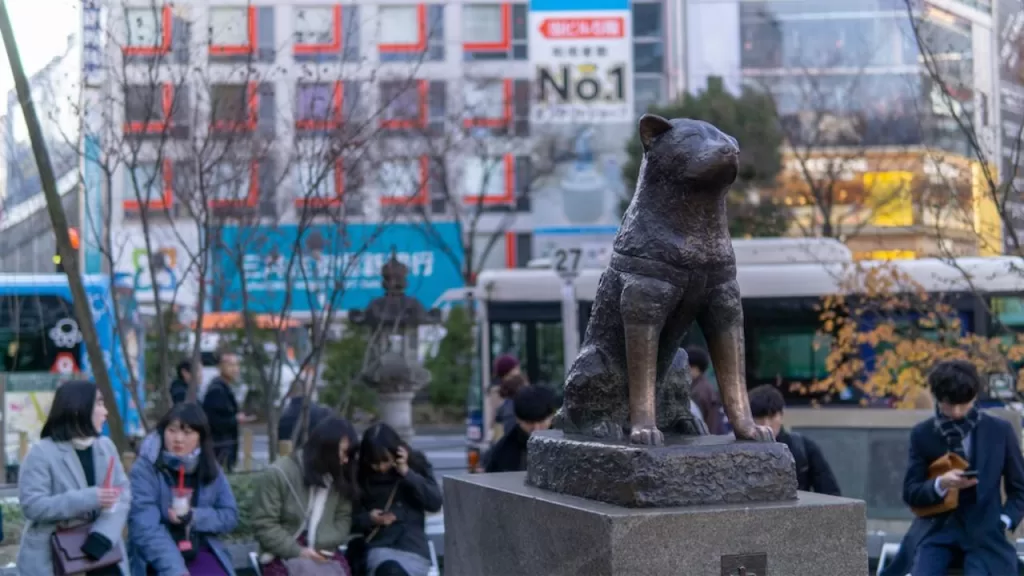 The Hachiko Statue captures the heartwarming tale of a loyal Akita dog who waited outside Shibuya Station for its owner daily—for over nine years—even after their passing.
Hachiko: Locating the Statue
To visit this popular attraction that symbolizes loyalty:
The statue can be found just outside Shibuya Station's Hachiko Exit.
The Hachiko Statue: Spend Time with Modern-Day Akitas
While paying respects to Hachiko:
Snap photos with the statue.
On weekends, interact with modern-day Akita dogs brought by the Akita Dog Preservation Society to raise awareness of the breed.
4. Experience Tokyo's Hipster Scene at Miyashita Park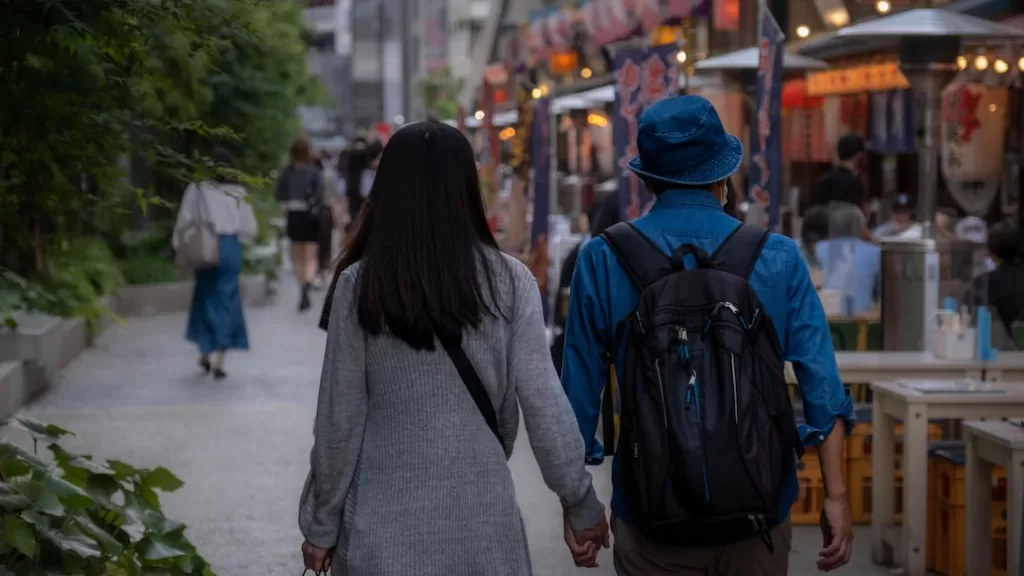 Miyashita Park is an urban oasis boasting green spaces alongside entertainment facilities and cool restaurants.
Attractions in Miyashita Park
This expansive park offers numerous activities for visitors to enjoy:
Skate park
Rock climbing wall
Chic cafes and bars
Trendy shopping boutiques
Miyashita Park: Attend Seasonal Events
For an elevated experience at Miyashita Park:
Participate in various events hosted here throughout the year—such as flea markets and outdoor film screenings—to mingle with locals and learn about cultural trends.
5. Savor the Deliciousness of Ramen – Ichiran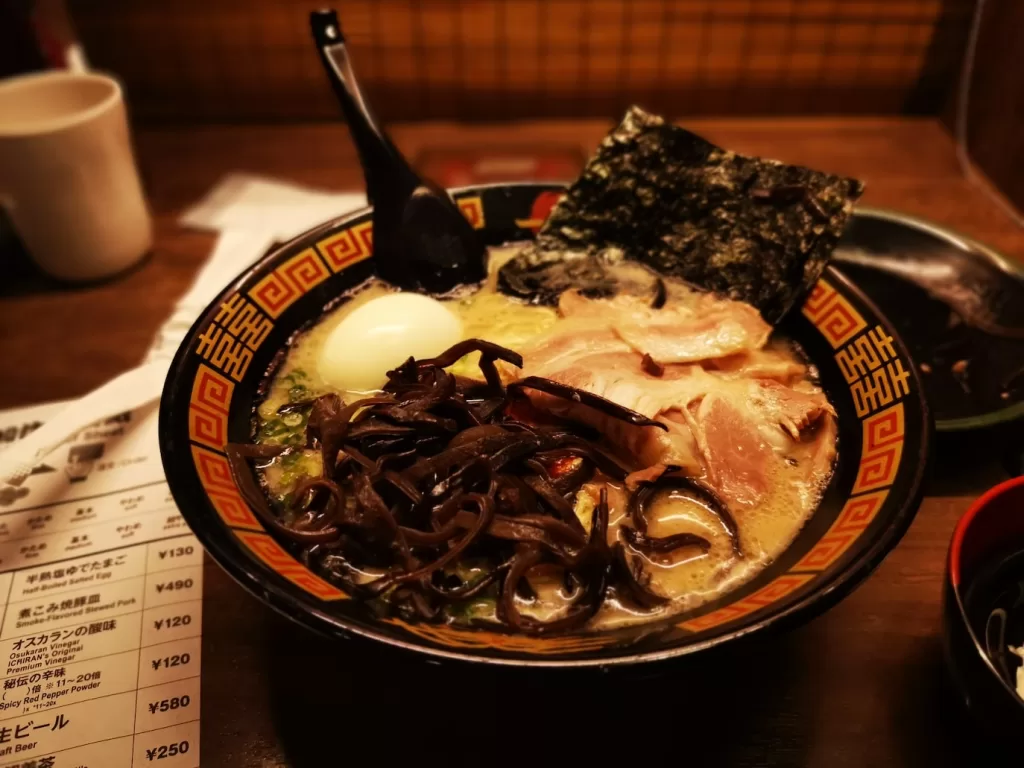 If you're running out of things to do in Shibuya, there's always food!. When in Shibuya, savor a piping hot bowl of tonkotsu (pork bone broth) ramen at Ichiran, a legendary ramen chain adored by both locals and tourists alike.
Ichiran: Personalizing Your Ramen Experience
At Ichiran, customize your own ramen experience by choosing:
Noodle thickness
Broth flavor
Toppings such as chashu (sliced pork) and green onions
Ichiran: Distinctive Dining Setting
When dining at Ichiran, expect to enjoy your ramen in a unique setting:
Individual booths with partitions separating each diner, promoting a focus on savoring the flavors.
6. Revel in Shibuya's Nightlife Scene – Bars and Clubs Galore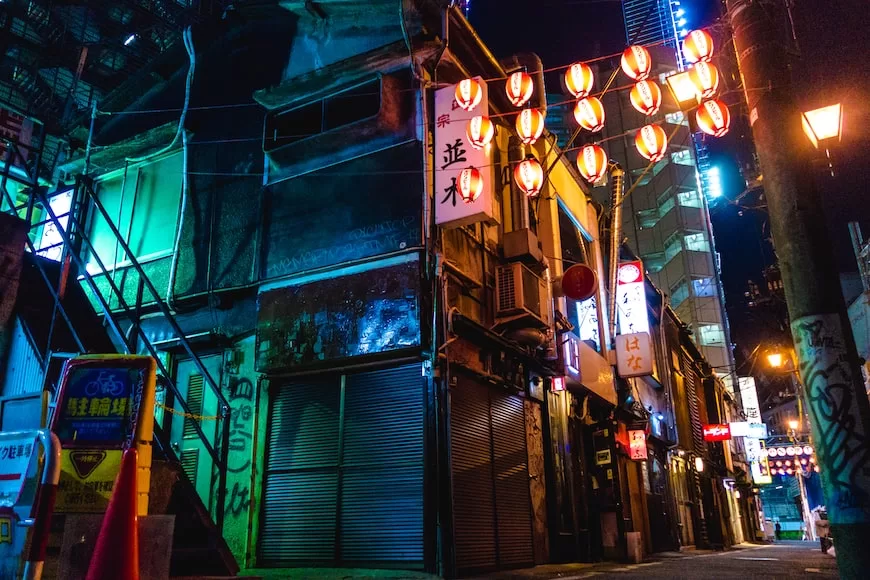 With its vivacious nightlife scene, Shibuya is the perfect destination to let loose and dance the night away.
Shibuya's Nightlife Scene: Popular Nightspots
Some of the top nightlife destinations in Shibuya are:
Bars: Love Hotel Hill and Nonbei Yokocho offer a myriad of unique bars with distinct atmospheres.
Clubs: Experience WOMB, Sound Museum Vision, and Club Asia for an unforgettable night of dancing.
Shibuya's Nightlife Scene: Enjoy Themed Experiences
For a more distinctive night out:
Collab cafes: Keep an eye out for popular franchise-themed events featuring themed food, drinks, and merchandise.
Karaoke: Sing your heart out at popular spots such as Karaoke Kan or Big Echo.
7. Indulge in Authentic Japanese Cuisine at Shibuya Yokocho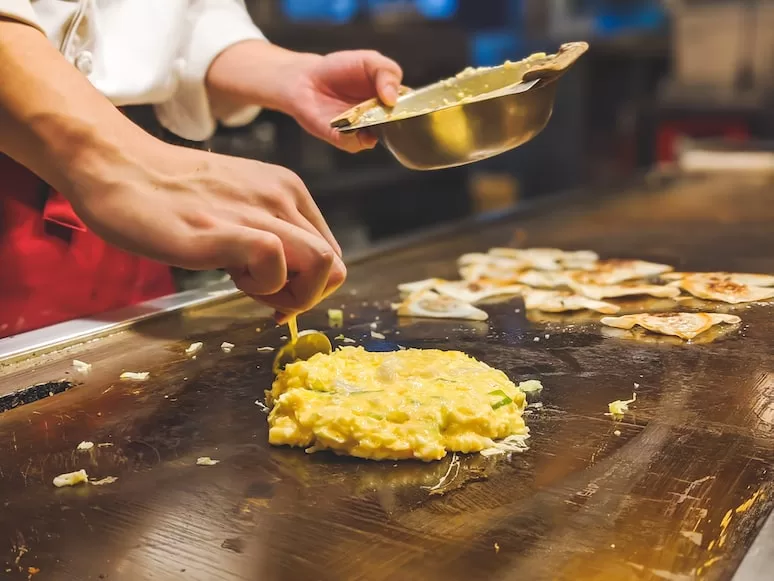 Shibuya Yokocho is a vibrant complex of alleys lined with a diverse range of bars, izakayas, and restaurants offering a taste of Japan's rich culinary culture.
Shibuya Yokocho: Eat Like a Local
At Shibuya Yokocho, explore the various eateries serving traditional Japanese dishes such as:
Yakitori: Skewered grilled chicken
Okonomiyaki: Savory Japanese pancake
Takoyaki: Octopus-filled dough balls
Shibuya Yokocho: Experience Unique Culinary Concepts
For an elevated dining experience in Shibuya Yokocho:
Head to Niku Yokocho (Meat Side Street) on the 2nd floor, which houses 26 izakaya-style restaurants crammed together, offering various types of meat with assorted alcoholic beverages.
8. Discover Art and Culture at Bunkamura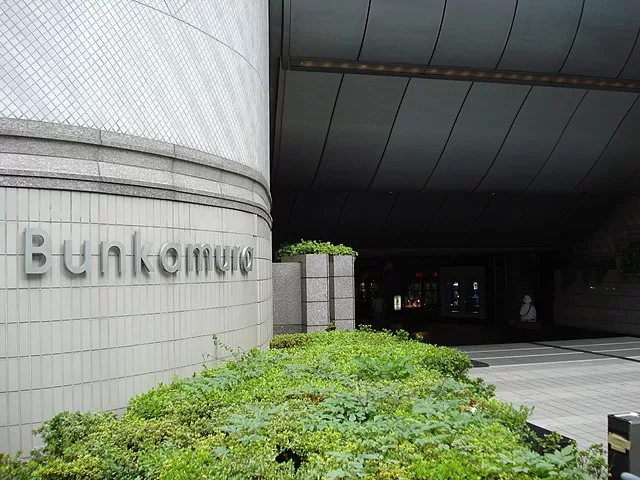 Bunkamura is a major cultural complex in Shibuya, featuring art galleries, museums, theaters, and more—offering a glimpse into contemporary Japanese art and culture.
Bunkamura: Engaging in Artistic Experiences
At Bunkamura, don't miss out on the following artistic experiences:
The Museum: Showcases both Japanese and international contemporary art exhibitions.
Theatre Cocoon: Hosts live performances such as plays and concerts.
Bunkamura: Events and Workshops
For more immersive experiences at Bunkamura:
Participate in seasonal events or workshops related to art, music, or theater—offering deeper insights into different aspects of Japanese culture.
9. Unwind with Nature at Yoyogi Park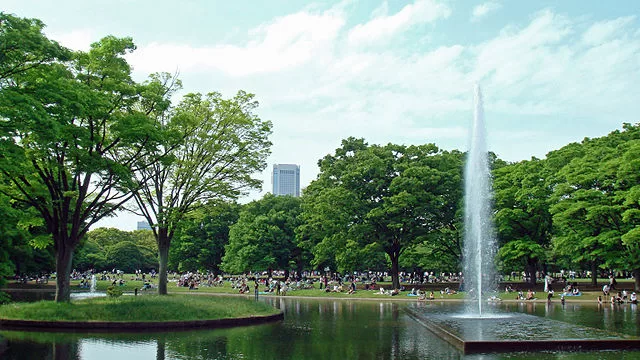 One of Tokyo's largest city parks, Yoyogi Park provides a serene escape from the bustling streets of Shibuya—perfect for relaxation or leisurely strolls.
Outdoor Activities in Yoyogi Park
Yoyogi Park offers various outdoor activities for visitors to enjoy:
Picnicking: Spend quality time with friends or family over a delicious meal surrounded by nature.
Jogging and cycling: Breathe in the fresh air while getting some exercise on designated paths.
Yoyogi Park: Special Events and Festivals
For a truly memorable stint at Yoyogi Park:
Check the park's schedule to attend seasonal events or festivals like cherry blossom viewings, cultural performances, or food fairs—immersing yourself in Japanese traditional customs and celebrations.
10. Appreciate Japanese Craftsmanship at Noren Shibuya
Noren Shibuya is a shopping complex dedicated to showcasing high-quality traditional Japanese crafts, making it an ideal destination for unique souvenirs and gifts.
Noren Shibuya: Browse Artisanal Goods
In Noren Shibuya, explore various shops selling artisanal goods, such as:
Pottery and ceramics: Beautifully handcrafted tableware or decorative pieces.
Textiles: Traditional Japanese fabrics, clothing, and accessories made from silk or cotton.
Stationery: Elegant calligraphy sets, washi paper notebooks, or unique writing utensils.
Noren Shibuya: Participate in Workshops
For a more hands-on experience at Noren Shibuya:
Enroll in workshops conducted by skilled artisans to learn traditional Japanese crafts. Create your own pottery, textile art, or calligraphy piece to take home as a personal souvenir.
11. Take in Panoramic Views of Tokyo at Shibuya Sky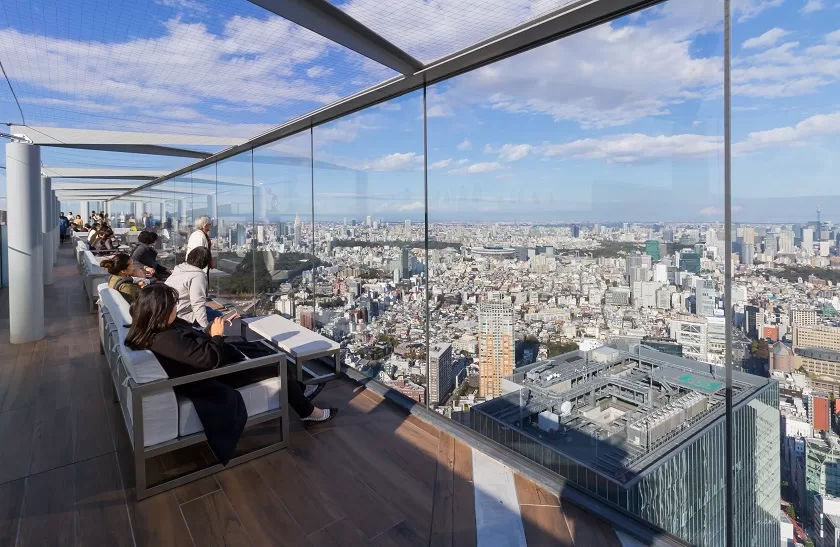 Shibuya Sky is an impressive observation deck located atop Shibuya Scramble Square, offering breathtaking 360-degree views of Tokyo's skyline.
Accessing Shibuya Sky
To experience Shibuya Sky:
Purchase tickets in advance as they tend to sell out quickly.
Take the building's escalator ascent to 750 feet high for the rooftop observation deck.
Shibuya Sky: Memorable Photo Opportunities
While admiring the stunning view at Shibuya Sky:
Capture moments with iconic landmarks like Tokyo Tower, Roppongi Hills, and Shinjuku skyscrapers.
Visit during sunset or nighttime for awe-inspiring skyline views under vibrant colors or twinkling city lights.
12. Shopping for Electronics at Bic Camera and Yamada Denki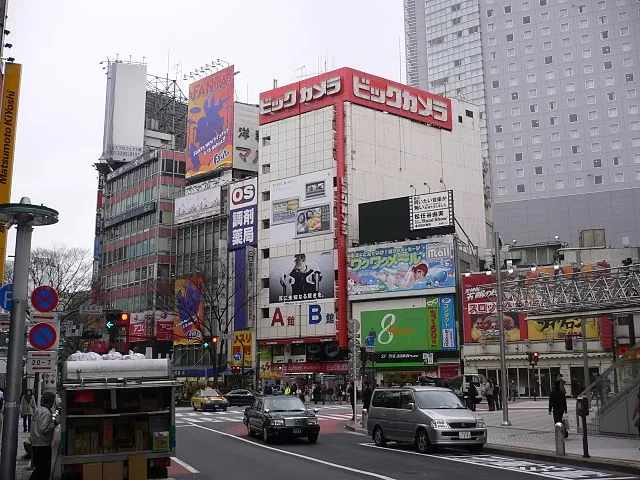 Both Bic Camera and Yamada Denki are renowned electronics retailers in Japan, offering an extensive range of gadgets and appliances at competitive prices.
Bic Camera and Yamada Denki: What to Buy
When visiting these electronic giants in Shibuya:
Cameras: Dig through various models—from compact point-and-shoot to professional DSLRs.
Smartphones and Accessories: Browse through the latest Japanese phones alongside popular international brands.
Home Appliances: Discover Japanese kitchen gadgets, beauty devices, and other innovative electronics.
Bic Camera and Yamada Denki: Take Advantage of Tax-Free Shopping
For international visitors:
Make use of tax-free shopping by presenting your passport during the purchase, saving you an additional 8-10% on your electronics haul.
13. Wide Array of Japanese Snacks at Dagashi Bar
Dagashi Bar offers customers an assortment of traditional Japanese snacks (dagashi), where one can indulge in unlimited snacking for a fixed price.
Dagashi Bar: Snacking Options
Some popular dagashi options to sample at Dagashi Bar include:
Sweet: Candies, chocolate, marshmallows, or traditional mochi sweets.
Savory: Rice crackers, seaweed snacks, or flavored breadsticks.
Novelty snacks: Unusual flavors or creative snack formats unique to Japan.
Dagashi Bar: Enjoy Retro Ambience
As you feast on these nostalgic treats:
Immerse yourself in the retro-themed atmosphere of the bar that transports you back to Japan's Showa period—a time when dagashi shops played a significant role in everyday life.
14. Roaming Innovative Shibuya Stream
Shibuya Stream is a modern complex combining retail, dining, entertainment, and offices. With its sleek design and convenient pedestrian walkways alongside the Shibuya River, it's perfect for urban explorers.
Shibuya Stream: Attractions at Shibuya Stream
Discover what Shibuya Stream has to offer:
Upscale brands: Browse high-end fashion boutiques and lifestyle stores.
Unique eateries: Indulge in diverse international cuisine at various stylish restaurants and cafes.
Art installations: Marvel at contemporary art scattered throughout the public spaces.
Shibuya Stream: Attend Special Events
For an enhanced experience at Shibuya Stream:
Keep an eye out for special events, performances, or temporary pop-up stores to make your visit even more memorable.