Discover the Best Things to See and Do in Fukuoka, a vibrant city in southwestern Japan. Immerse yourself in the rich history and culture by exploring iconic landmarks. Fukuoka is a lively, modern city with a fascinating history and culture. It's a great destination for shopping, dining, temples, shrines, museums, and gardens. Here are the 23 best things to do in Fukuoka:
Visit Hakata Machiya Folk Museum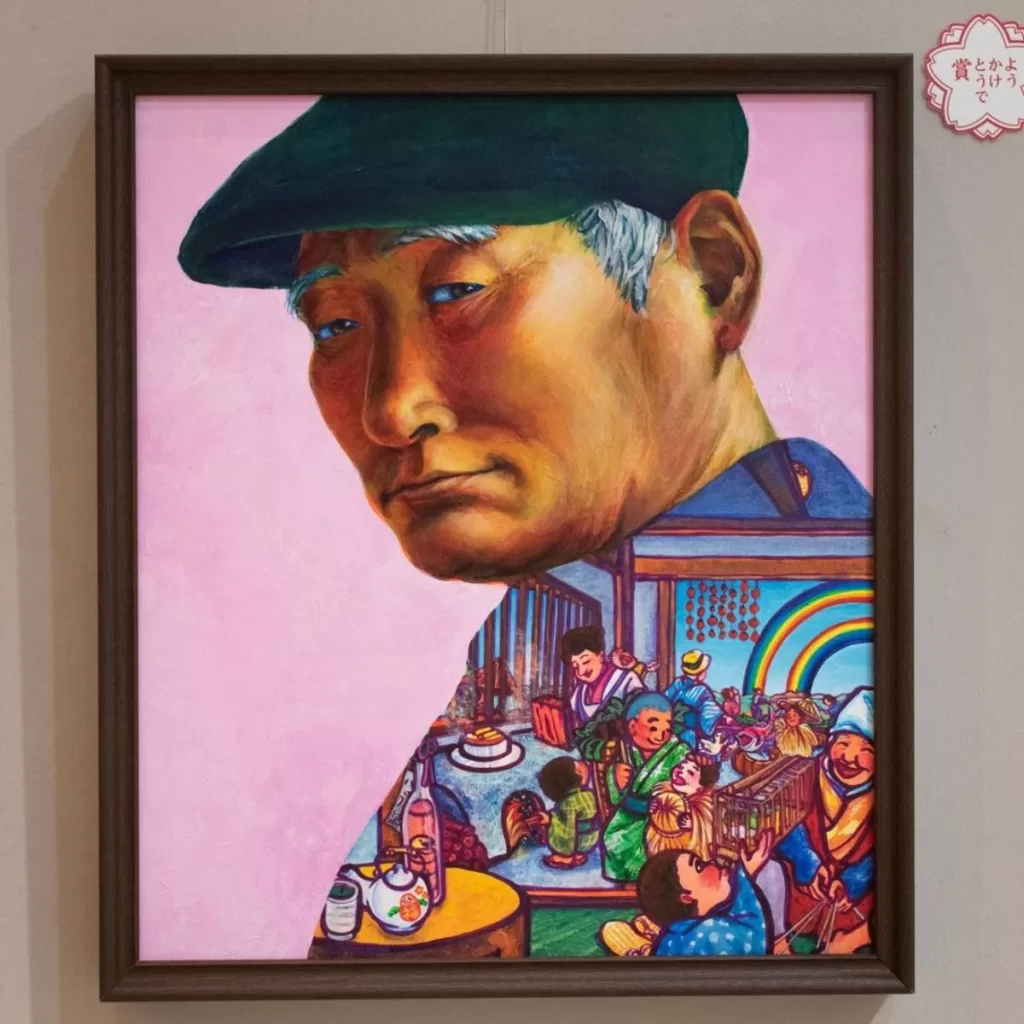 One of the best things to do when taking a trip to Fukuoka is to visit the Hakata Machiya Folk Museum. This museum is a must-visit for anyone interested in exploring traditional Japanese culture and history. Located in the heart of Fukuoka, it stands as one of the best places to immerse oneself in the rich heritage of the region.
The Hakata Machiya Folk Museum is located in the Kawara district and comprises several traditional merchant houses from the Meiji and Taisho periods. The former home and warehouse of a Hakata merchant family from the late 19th century. Wander through the rooms with displays of furnishings, tools, and artifacts providing an insight into traditional local life.
Highlights include the kitchen with its large hearth, arched storehouse, and a bathroom with Japan's first flush toilet. Outside is a small garden with carp ponds, stone lanterns, and a Japanese tea room that offers matcha tea and sweets.
As one of the top tourist attractions in Fukuoka, the Hakata Machiya Folk Museum provides an enriching experience for visitors of all ages. It allows you to step back in time and gain a deeper understanding of Fukuoka's cultural roots. Whether you're interested in history, architecture, or simply want to appreciate traditional Japanese craftsmanship, a visit to this museum is a must-do when exploring Fukuoka's cultural heritage.
---
Walk Through Ohori Park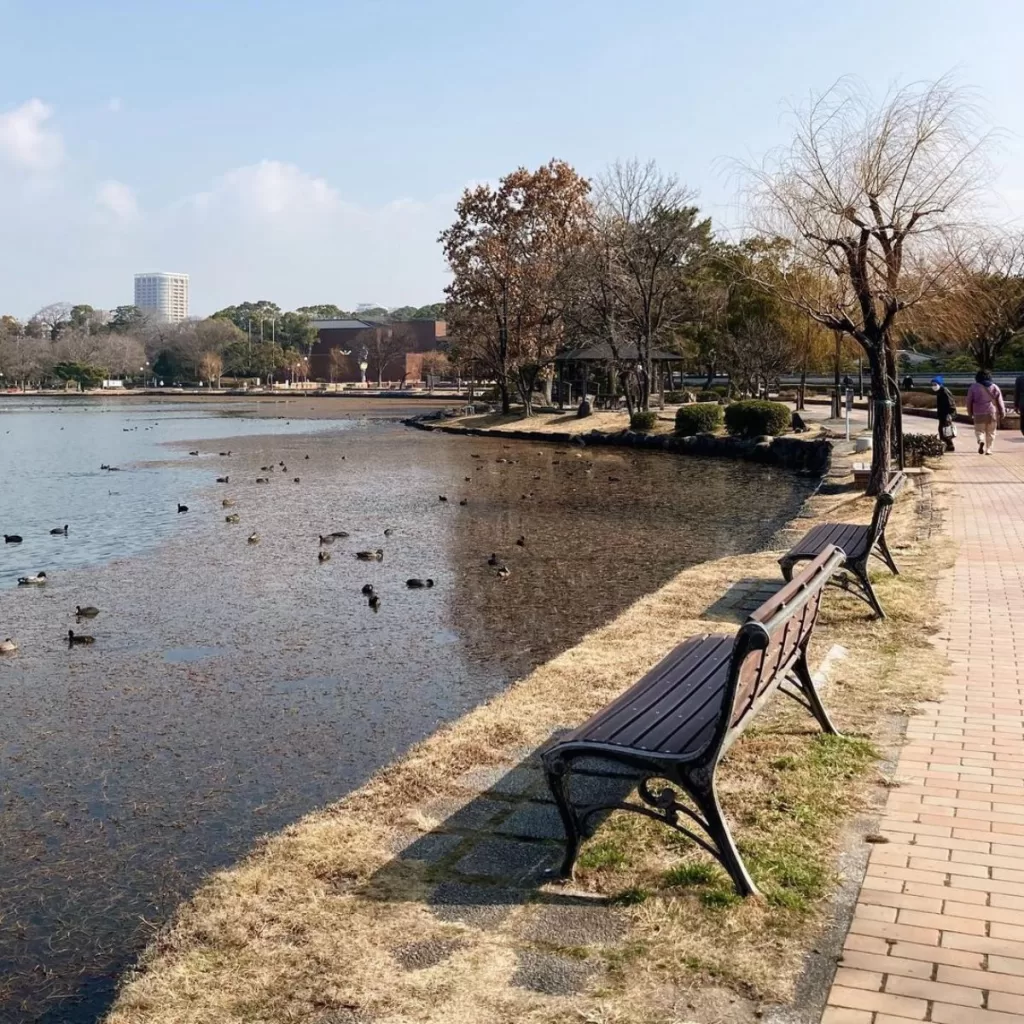 One of the top things to do when visiting the city of Fukuoka is to take a leisurely walk through Ohori Park. As one of the top attractions in Fukuoka, Ohori Park offers a serene escape from the bustling city life. Its beautifully landscaped gardens, tranquil lake, and picturesque bridges make it a must-visit destination for nature lovers and those seeking a peaceful retreat.
Ohori Park is a large public park in central Fukuoka. The park comprises a large lake, Japanese garden, and the Fukuoka Castle ruins. A pathway leads around the lake past waterfalls, pavilions, and over bridges.
At the heart of Ohori Park lies the stunning Ohori Park Japanese Garden. This meticulously designed garden features traditional Japanese elements, including tea houses, stone lanterns, and carefully manicured bonsai trees. Strolling through this garden, visitors can immerse themselves in the peaceful ambiance while appreciating the artistry and elegance of Japanese garden design.
There are pedal boats for hire, rowing boats, and swan-shaped boats to enjoy. The Japanese garden section contains beautifully maintained walking paths, ponds, streams, tea houses, and over a thousand plum trees and irises. It's especially beautiful in early April for the plum blossoms.
With its combination of natural serenity and recreational opportunities, Ohori Park is undeniably one of the top Fukuoka attractions that should not be missed.
---
Visit Fukuoka Tower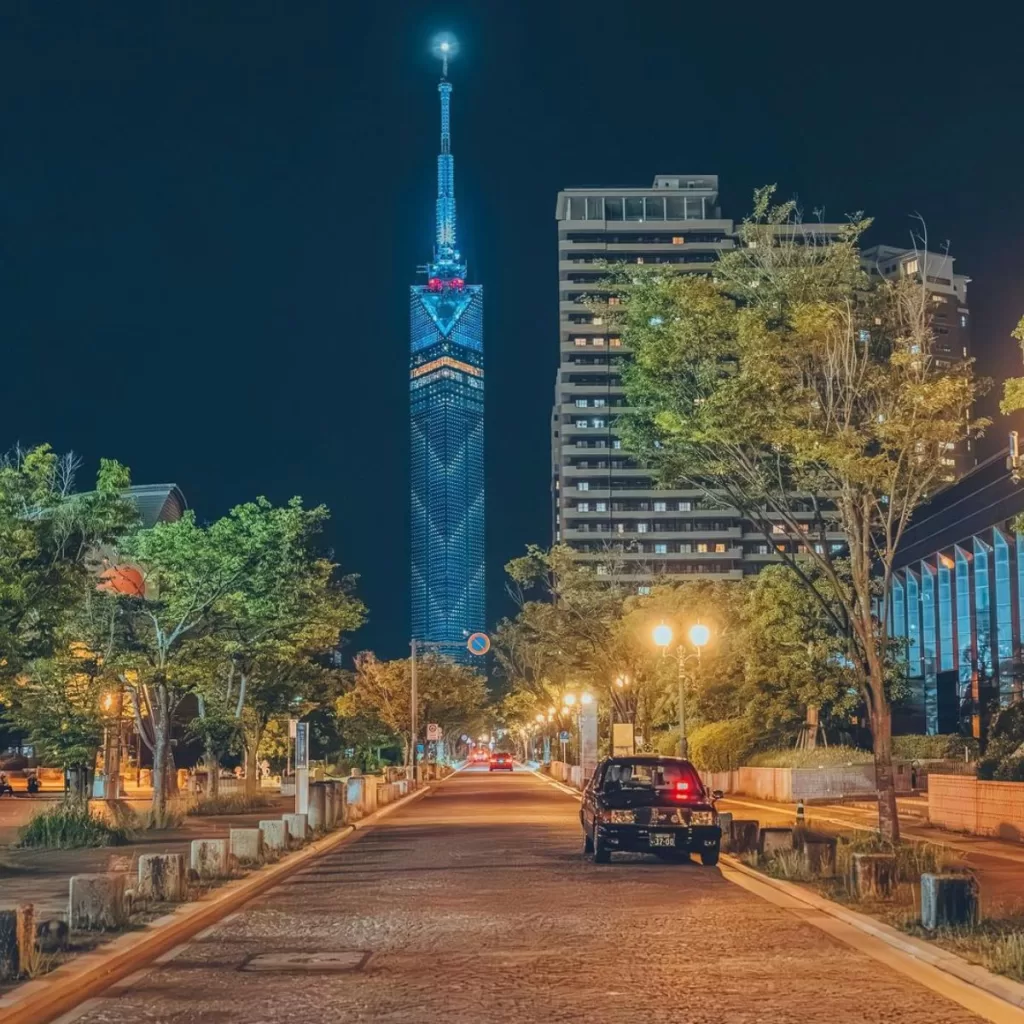 When planning a trip to Fukuoka, visiting Fukuoka Tower is one of the top things to add to your itinerary. As one of the most iconic landmarks in the city, Fukuoka Tower offers breathtaking panoramic views of the surrounding area.
Standing 234 meters tall, Fukuoka Tower is the tallest seaside tower in Japan. Built in 1989, the tower has an observatory deck, art gallery, and restaurants. The Observation Deck is 123 meters high and offers panoramic views over Hakata Bay and the city. On clear days, you can even see parts of South Korea.
In the evenings, the Tower and restaurants are brightly illuminated. The best time to visit Fukuoka Tower is during the evening when the city is aglow with twinkling lights. The observation deck offers stunning views of the cityscape, including notable sights like Hakata Bay, the city center, and the nearby Nokonoshima Island.
The tower also hosts various events throughout the year, including light shows and fireworks, adding an extra touch of excitement to your visit.
---
Visit Kushida Shrine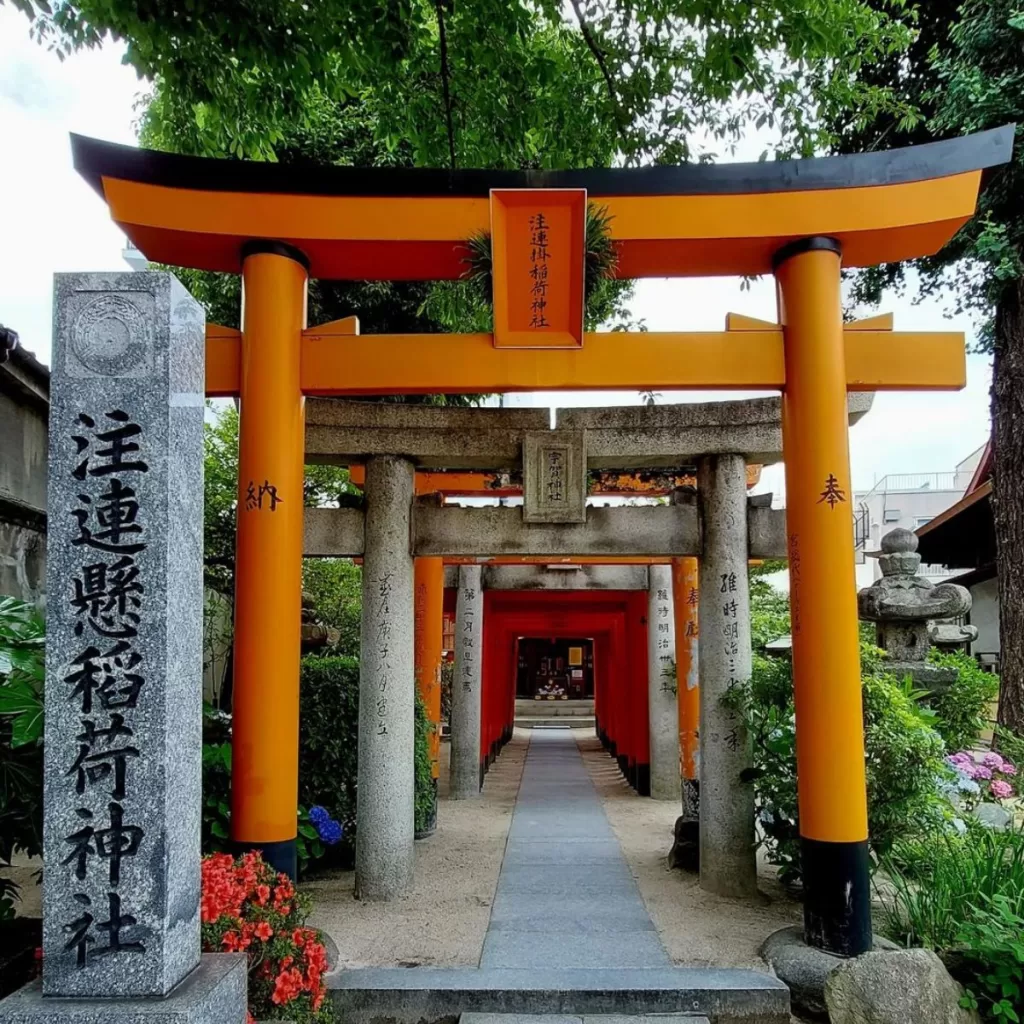 Located in the heart of Fukuoka, Kushida Shrine is one of the oldest and most significant Shinto shrines in the region. Established in the 8th century, the shrine is dedicated to Amaterasu, the Sun Goddess, and hosts various traditional festivals throughout the year.
In the heart of the city, Kushida Shrine dates back nearly 1,300 years. The large shrine honors the Shinto deities responsible for medicine, agriculture, and war. The shrine has vermillion-lacquered buildings with cypress bark roofing in traditional Hakata style.
Highlights are the floating and illuminated Shimenawa rope during the Hakata Gion Yamakasa Festival each July. And the omikuji fortune slips. The shrine has a small museum displaying robes, documents, and floats. There's also a plum tree said to be 700 years old.
Fukuoka is also known for its traditional folk festivals, and Kushida Shrine plays a central role in preserving and celebrating these cultural events. The most famous festival held at the shrine is the Hakata Gion Yamakasa, a week-long event in July where participants carry enormous floats through the city streets. Witnessing this energetic and vibrant festival is a must-see experience for anyone visiting Fukuoka.
---
See Hakozaki Shrine
When it comes to things to see in Fukuoka, visiting Hakozaki Shrine, one of the most beautiful shrines in Japan, is a must. Located in the Hakozaki district, this shrine holds great historical and cultural significance in the city. It is considered one of the oldest Shinto shrines in Fukuoka, with a history dating back over 1,200 years.
Just a 5-minute walk from Hakata Station, Hakozaki Shrine is dedicated to the Shinto goddess Tamayori-hime. The spacious shrine grounds contain an arched red shrine gate, purification trough, main hall, and museum.
The shrine's Treasure House Museum displays ancient documents, armour, swords, and festival artifacts, including centuries-old floats. On New Year's Eve, the shrine draws thousands for the countdown at midnight and firework display over Hakata Bay.
One of the notable features of Hakozaki Shrine is its annual festival, the famous Hakata Gion Yamakasa, which takes place in early July. This lively festival attracts thousands of visitors who come to witness the energetic and colorful procession of men carrying massive floats through the streets. The festival is a vibrant celebration of tradition, captivating visitors with its dynamic atmosphere.
---
Eat Hakata Ramen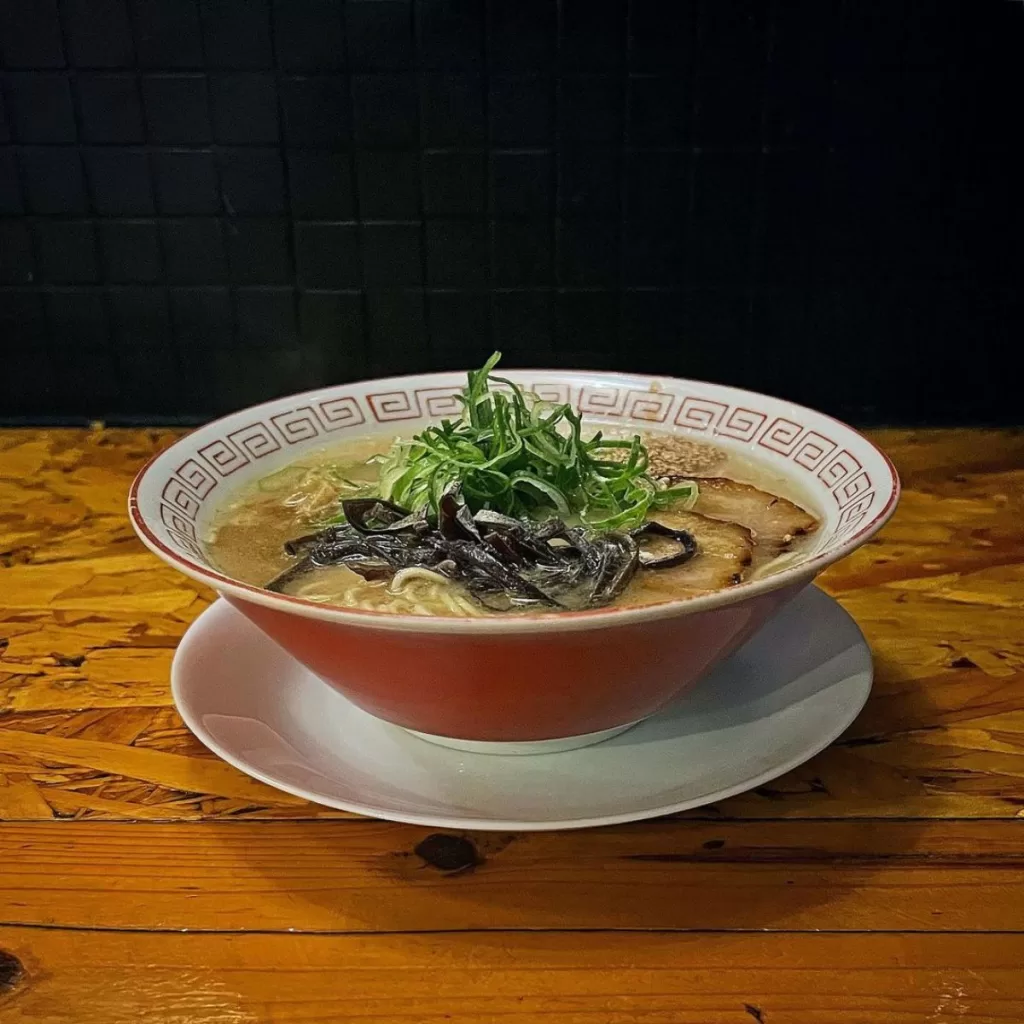 When it comes to fun things to do in Fukuoka, one activity that should be on everyone's list is to eat Hakata ramen. Fukuoka is famous for its delicious pork broth Hakata ramen.
Some of the best spots to enjoy Hakata ramen are Hakata Issou, Ichiran, Ippudo Gion, and Rakusui. It has a rich, creamy pork broth, thin or flat noodles, and topped with slices of chashu pork and leeks.
Other local specialties to try are motsunabe (offal hotpot), mentaiko (spicy cod roe), and soft Hakata mochi cakes. Hakata has hundreds of street food stalls at Nakasu, Tenjin, and Nagahama selling tasty bites like yakitori and yatai food carts.
---
Visit the Kyushu National Museum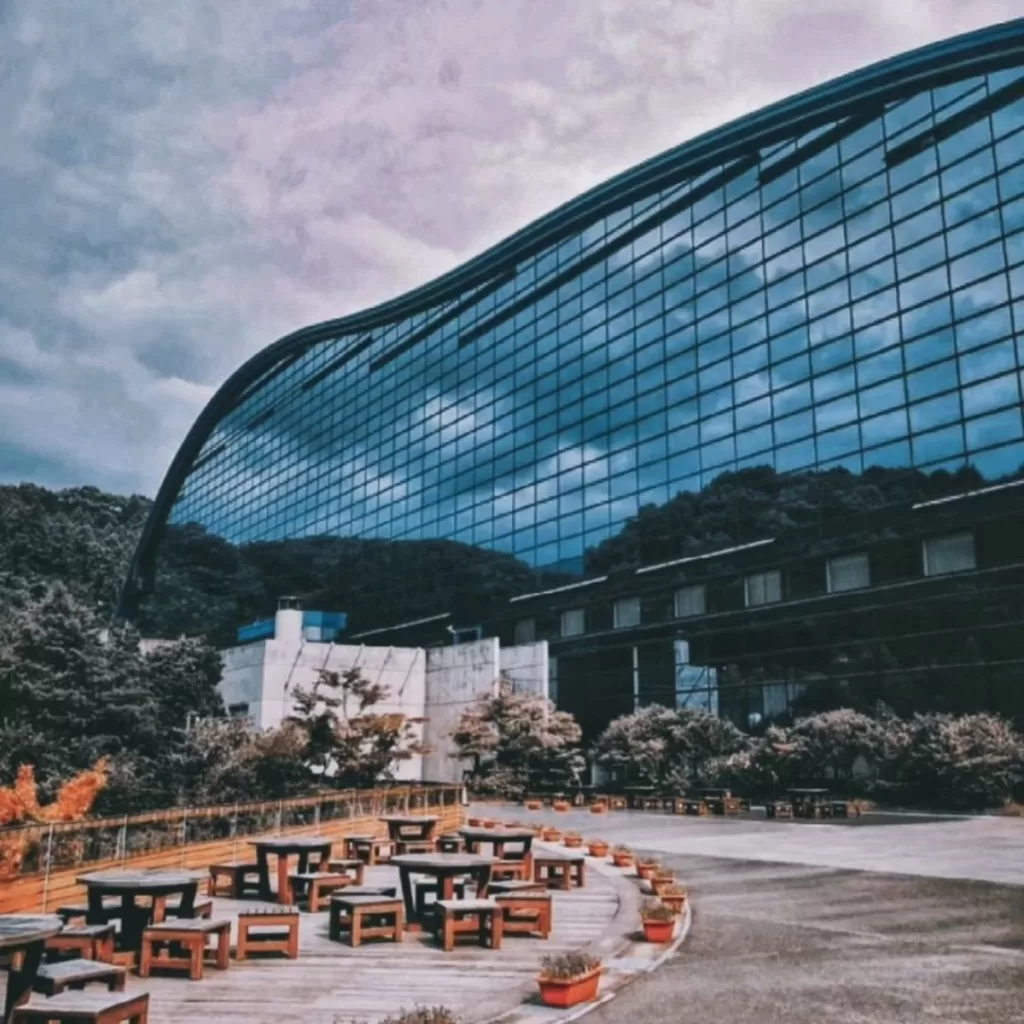 When it comes to cultural exploration, one of the top attractions Fukuoka offers is the Kyushu National Museum. Located in the leafy grounds of Ohori Park, the Kyushu National Museum has an extensive collection related to the history and culture of Kyushu. The modern building displays archaeological exhibits, samurai armour and weapons, ceramics, arts, and special exhibitions.
Highlights include Jomon pottery, gilt bronze Buddha statues, a complete replica of a merchant house and shop, and items owned by famed samurai warrior Sakamoto Ryoma. Outside are reconstructions of historic buildings, gardens, and a tea room.
A visit to the Kyushu National Museum is a wonderful way to gain a deeper understanding of the history and cultural significance of Kyushu. Whether you're a history enthusiast, an art lover, or simply curious about the region, this museum is a must-visit destination in Fukuoka.
Plan a visit to the Kyushu National Museum and embark on a fascinating journey through the rich tapestry of Kyushu's heritage and cultural treasures.
---
Relax at Marine World Uminonakamichi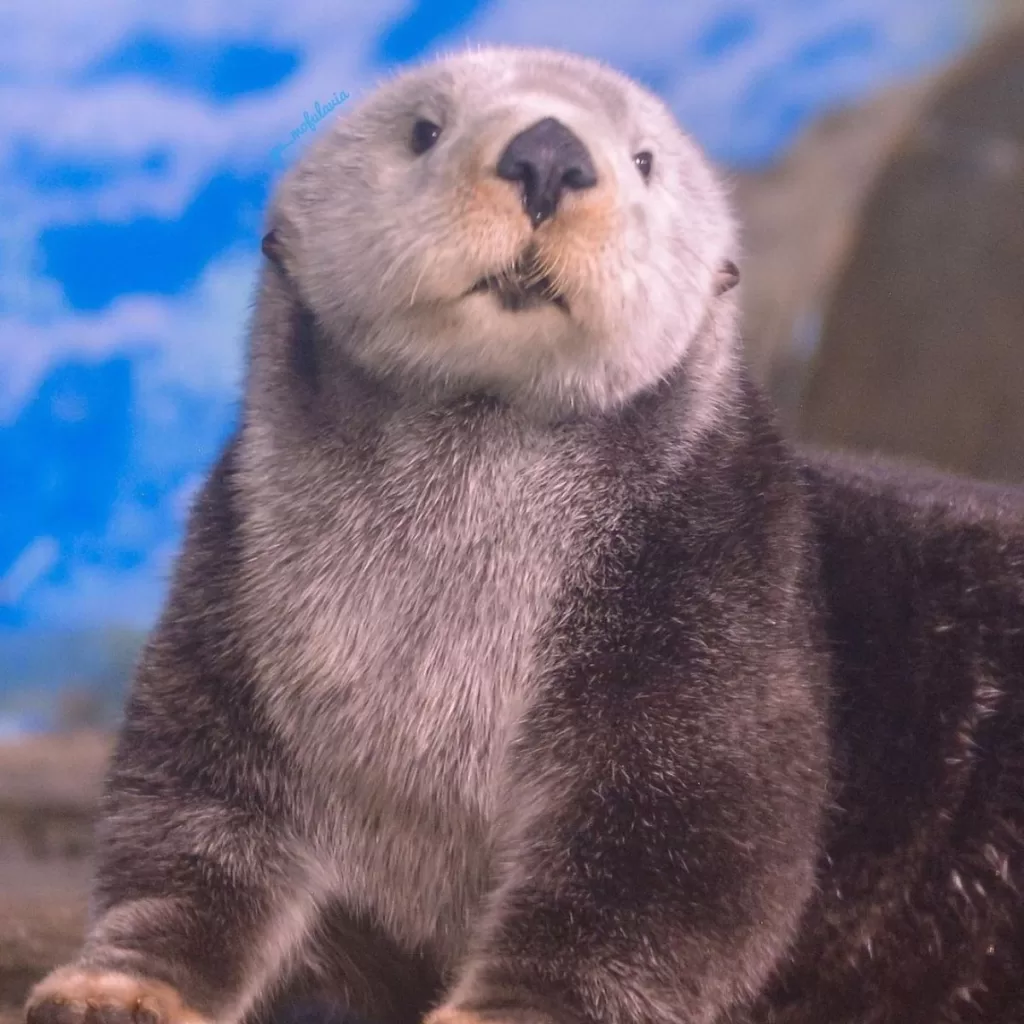 Fukuoka has one of the top leisure destinations for families and nature lovers – Marine World Uminonakamichi. Marine World in Hakata Bay has seal, dolphin, and sea lion shows daily. Watch the animals perform impressive tricks and stunts. You can see walruses swimming and even pet some marine animals.
There are amusement park rides like the swing boat, Ferris wheel, and roller coaster. On weekends, the complex holds firework displays. Marine World has restaurants, a hotel, and statute garden with a large entrance gate.
With its emphasis on marine conservation, educational exhibits, and recreational facilities, Marine World provides a wholesome experience for visitors of all ages.
---
Stroll Along the Canal City Shopping Malls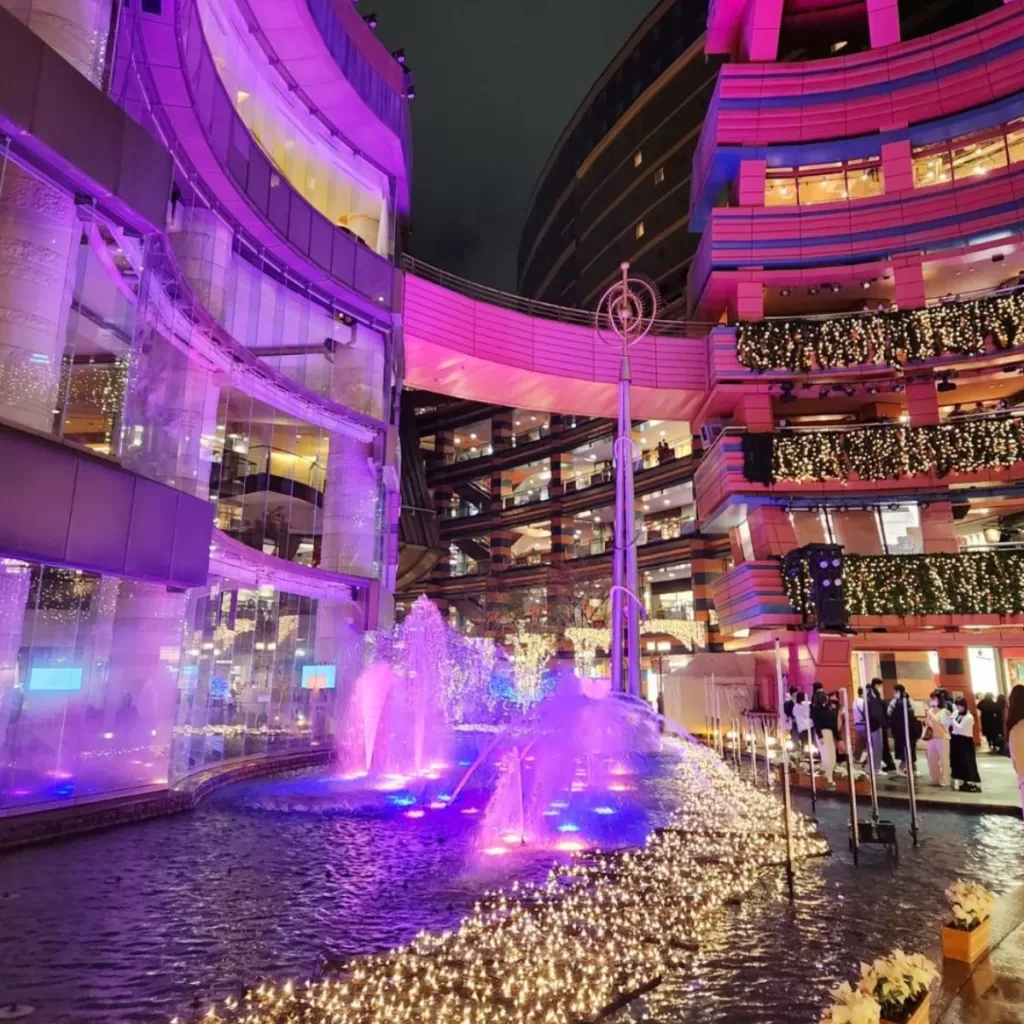 Canal City Hakata is one of Japan's largest shopping, dining, and entertainment complexes. The futuristic-looking buildings feature promenades along inner canals, fountains, bridges, modern sculptures, and illuminated ceilings.
Inside are hundreds of shops and restaurants, a theatre, cinema, game centre, ramen food theme park, and hotels. The complex has a lively nighttime ambience and often holds events and festivals. Don't miss the dancing and music fountain shows.
---
Take the Subway
Fukuoka has an excellent, easy-to-use public subway system. The three lines conveniently serve Fukuoka's main sights and attractions. The Kuko Line goes to Fukuoka Airport. The Hakozaki Line passes by Hakozaki Shrine, city centre, and Marine World. While the Nanakuma Line serves Tenjin, Hakata Station, Nakasu, and Ohori Park.
Taking the subway is a fast way to get around Fukuoka and avoid traffic. Single-ride tickets cost around ¥200-270 and 1-day passes are ¥600. The carriages are clean, feel safe, and have public restrooms. Trains run frequently and announcements are also made in English.
---
Visit Dazaifu Tenmangu Shrine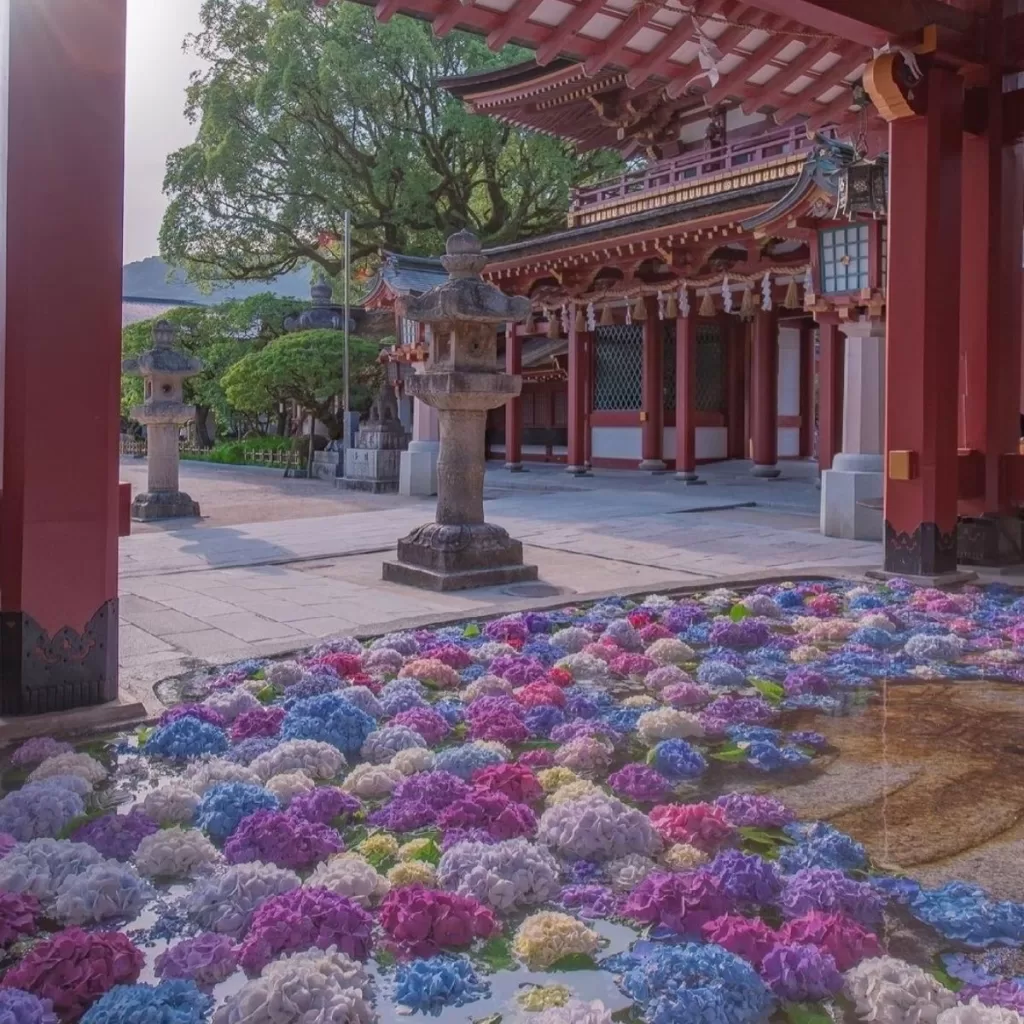 Dazaifu Tenmangu is a large Shinto shrine complex and popular day trip from Fukuoka. The shrine honours scholar Sugawara Michizane and hosts a plum blossom festival each February. The shrine's main hall dates to 965 AD and is surrounded by gardens with plum trees, ponds, bridges, red-bibbed sacred umecherries.
There is also a Treasure Museum displaying swords, paintings, and historic artifacts. Dazaifu is home to the Kyushu National Museum and Komyozenji Temple known for its Zen rock garden. The nearby Dazaifu Station area has shops selling famous local mochi and sandals.
---
Visit Fukuoka City Museum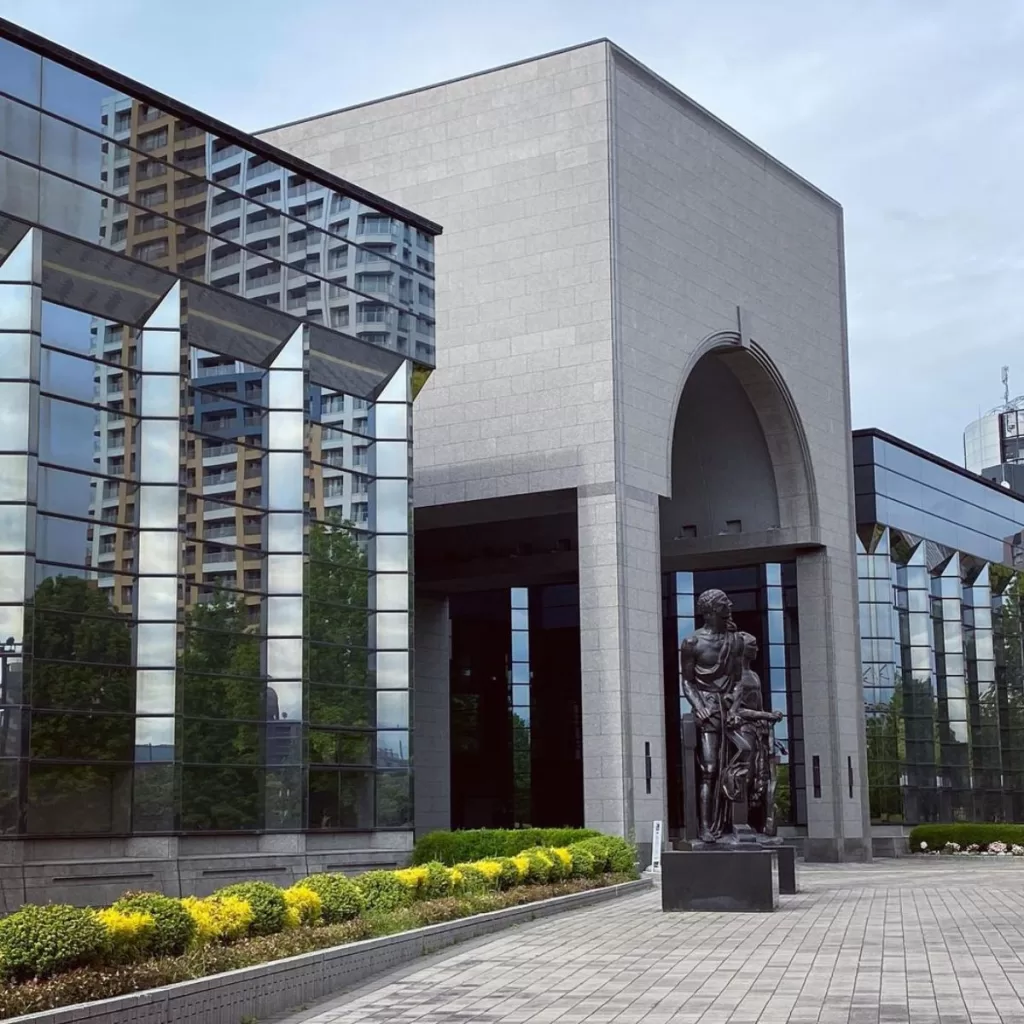 The Fukuoka City Museum is located beside Ohori Koen park and has exhibits related to the city's history and culture. The museum displays life-size replicas of old shops, a merchant house, festival floats, and a Hakata street scene.
There are also rotating exhibits on calligraphy, ikebana, local crafts, and temporary themed displays. Don't miss the Hakata Gion Yamakasa Festival exhibit with videos and scale floats. Outside are historic buildings like a traditional farmhouse to explore.
---
See Shikanoshima Island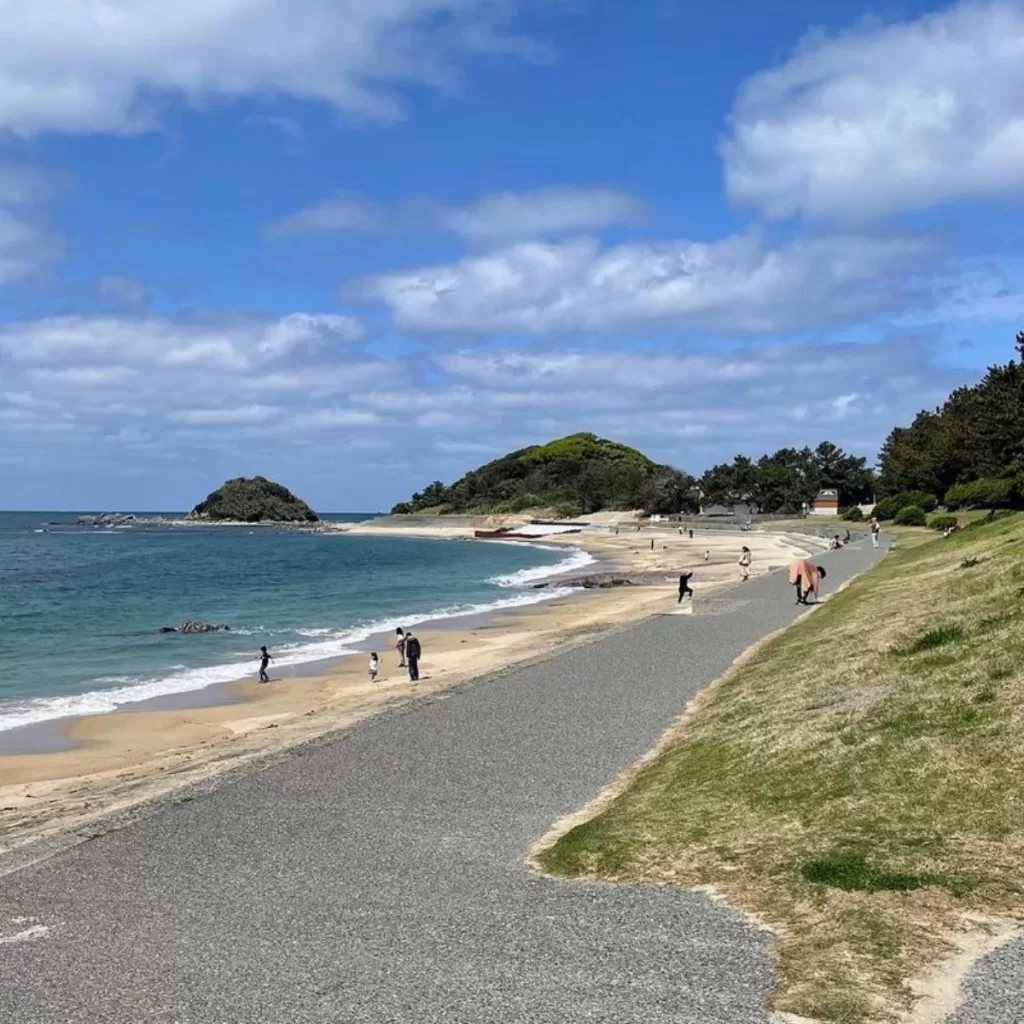 One of the hidden gems among Fukuoka tourist attractions is Shikanoshima Island. Located just off the coast of Fukuoka City, this tranquil island offers a serene retreat from the bustling city life, as well as stunning natural beauty and historical significance.
Shikanoshima Island is connected by a bridge to Fukuoka and has beaches, cliffs, and a lighthouse. The small island offers panoramic views across Hakata Bay towards the city skyline.
The island's crystal-clear waters provide a perfect setting for underwater exploration, allowing visitors to witness a variety of marine life.
---
Visit Munakata Taisha Shrine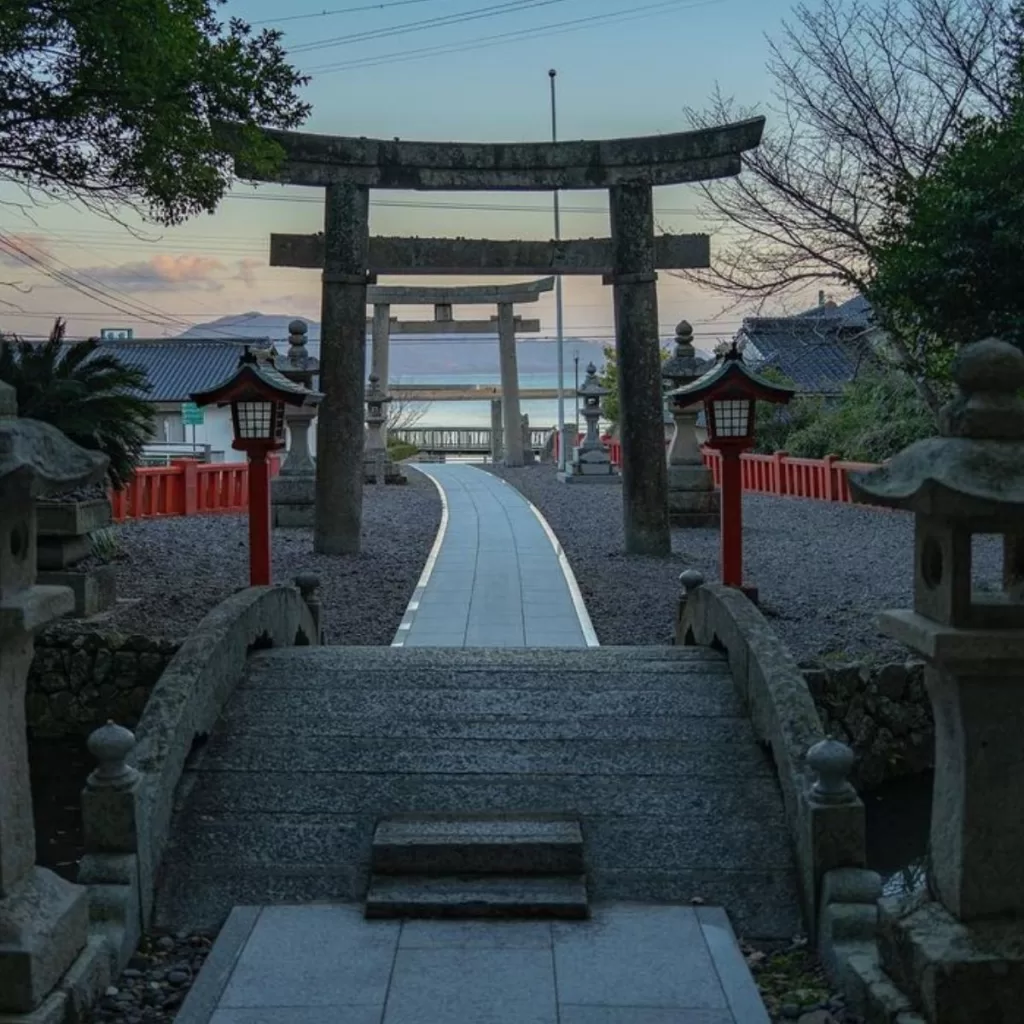 When it comes to finding a significant place to visit in Fukuoka, Munakata Taisha Shrine stands out as a must-see destination. Located in Munakata City, it is one of the most important Shinto shrines in Japan, and holds great historical and cultural significance.
Munakata Taisha Shrine is dedicated to three goddesses known as the Munakata Sanjojin, who are believed to protect the sea, land, and air. The shrine has a long history dating back over 1,300 years, and it has been a significant spiritual center for the people of Fukuoka and beyond.
The shrine's architectural beauty is a sight to behold, with its intricate wooden structures and vibrant colors.
---
Go to Hiraodai Karst Plateau
A visit to Hiraodai Karst Plateau is a captivating experience, offering a unique glimpse into the geological wonders of Fukuoka. Located in Kokuraminami-ku, Kitakyushu City, Hiraodai Karst Plateau is a vast expanse of limestone hills and meadows that stretch across the landscape.
One of the remarkable facts about Hiraodai Karst Plateau is that it is the largest karst plateau in Japan. The plateau is dotted with sinkholes, caves, and rocky formations, creating a breathtaking and otherworldly landscape. The limestone in the area has been eroded over millions of years, resulting in mesmerizing formations and underground caverns waiting to be explored.
The plateau is also a designated natural monument of Japan, known for its rich biodiversity and unique flora and fauna. While exploring Hiraodai Karst Plateau, visitors can encounter a wide range of plant species, including rare alpine flowers that bloom in the spring and summer. The area is also home to several species of insects, reptiles, and birds, making it a great destination for birdwatching and nature enthusiasts.
---
See Totoro Forest in Keyanooto Park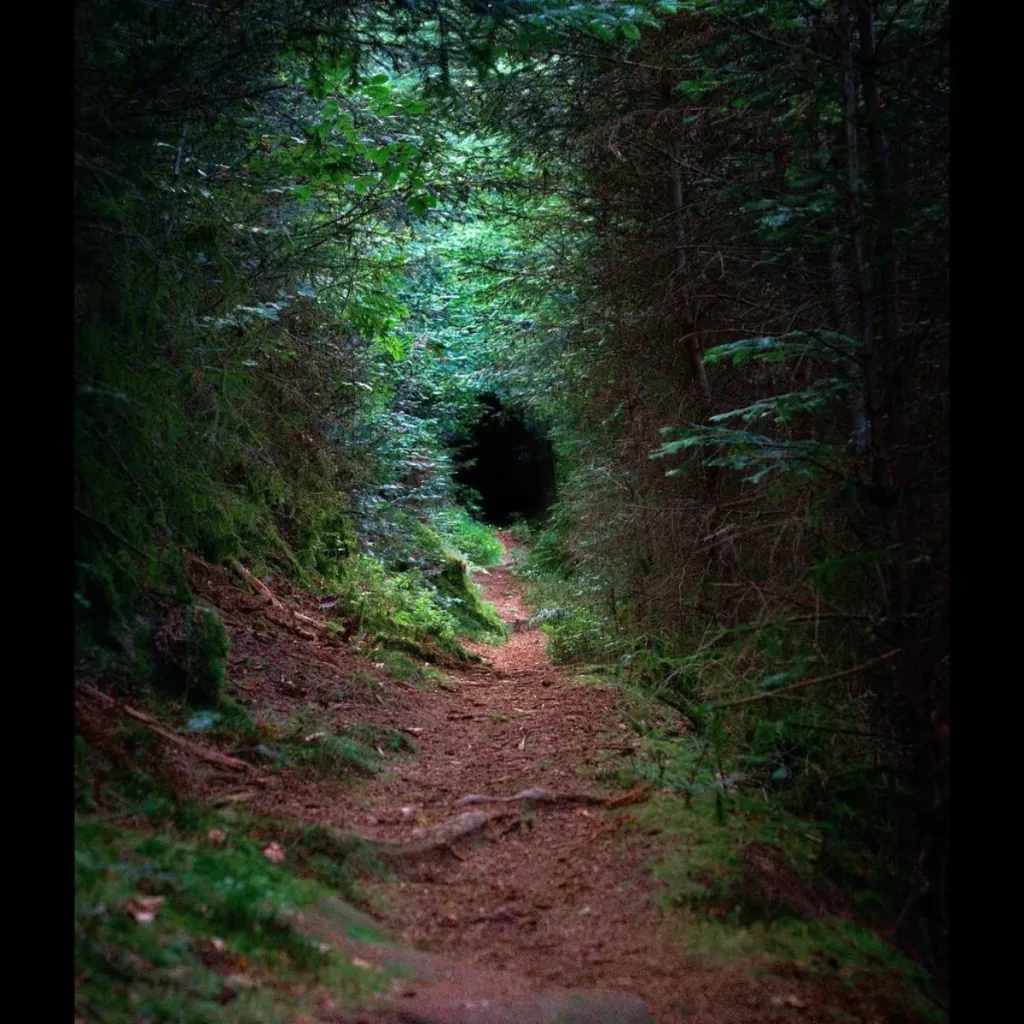 Totoro Forest, located within Keyanooto Park in Fukuoka, is a magical and enchanting place inspired by the iconic Studio Ghibli film, "My Neighbor Totoro." This special section of the park is dedicated to preserving and recreating the whimsical world of Totoro, making it a must-see for fans of the beloved animated movie.
The forest was established to protect the surrounding natural environment and to promote sustainable practices. It serves as a serene sanctuary where people can appreciate nature, art, and the spirit of Totoro.
---
Visit Akizuki Castle Ruins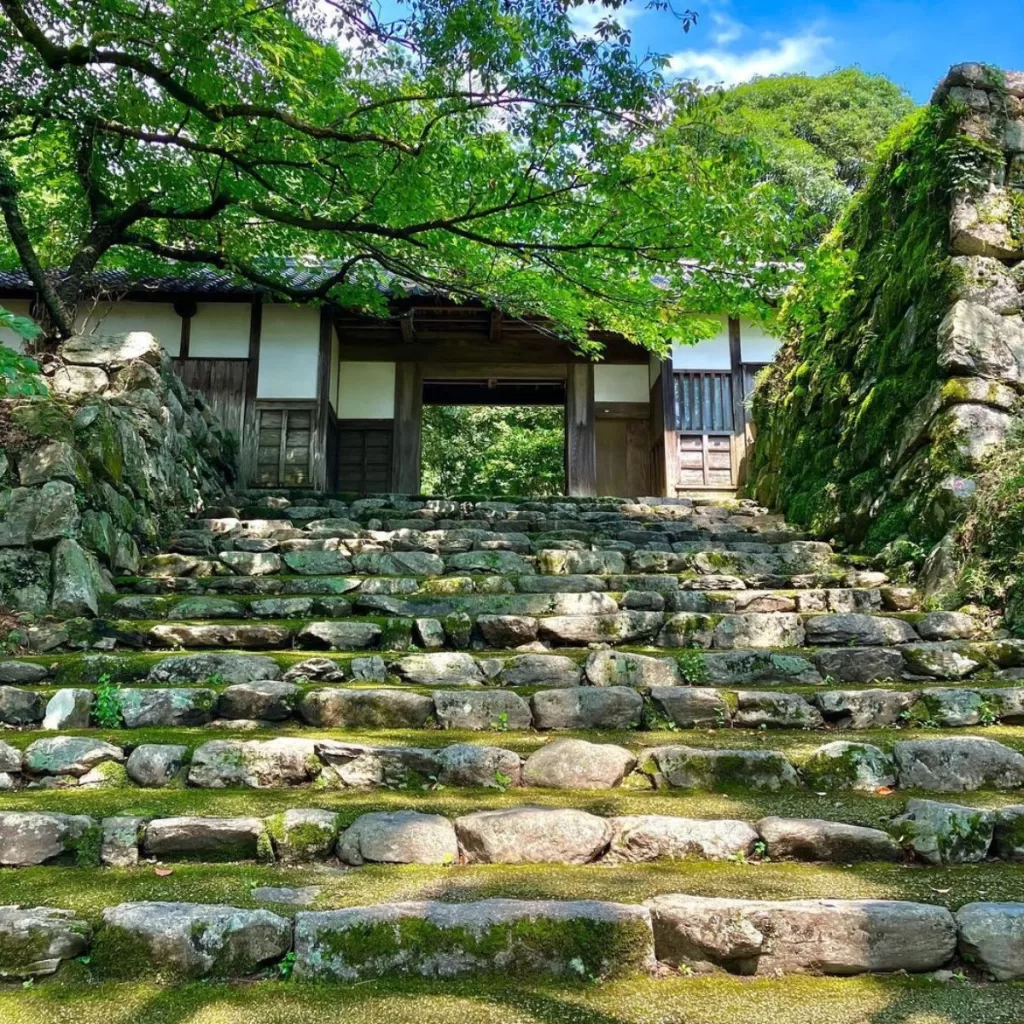 Akizuki Castle Ruins, located in Asakura City, Fukuoka, is a fascinating historical site that offers a glimpse into Japan's feudal past. Built in the 12th century, the castle served as a strategic fortress during a turbulent era. It is considered a National Historic Site, recognized for its cultural and historical significance.
The remnants of the castle reveal its former grandeur and offer insights into medieval architecture and defense systems. The stone walls, moats, and gates highlight the castle's defensive capabilities and provide a sense of the strategic planning that went into its construction. Exploring the ruins allows visitors to imagine the castle's layout and understand its importance as a stronghold.
---
Visit the Fukuoka Art Museum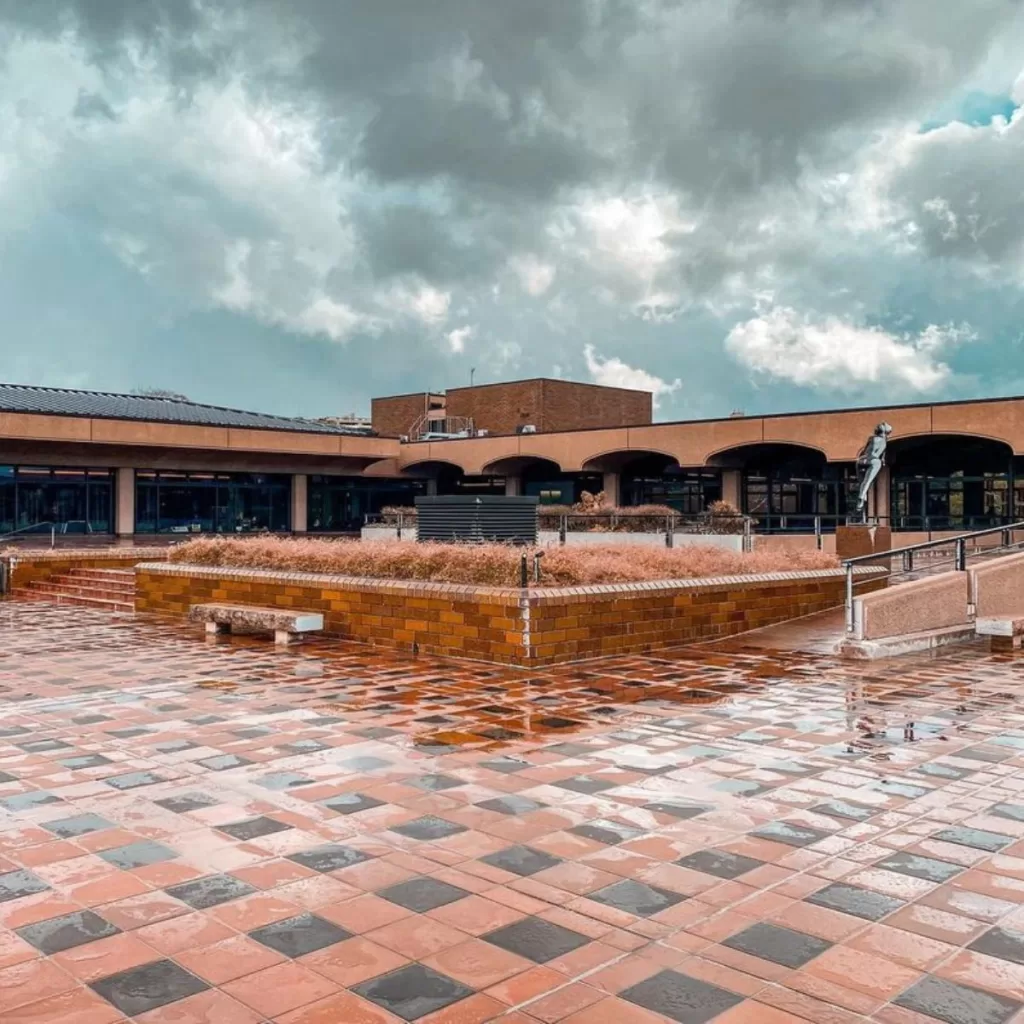 The Fukuoka Art Museum is a prominent cultural institution located in Fukuoka City, offering visitors a diverse range of artistic displays and exhibitions. Situated in Ohori Park, the museum is renowned for its impressive collection of modern and contemporary art, both from Japan and around the world.
The museum showcases a wide range of art forms, including paintings, sculptures, ceramics, and prints. The collection features works by renowned Japanese artists, as well as international artists, providing a comprehensive overview of modern and contemporary art movements.
---
Explore Kitakyushu Central Library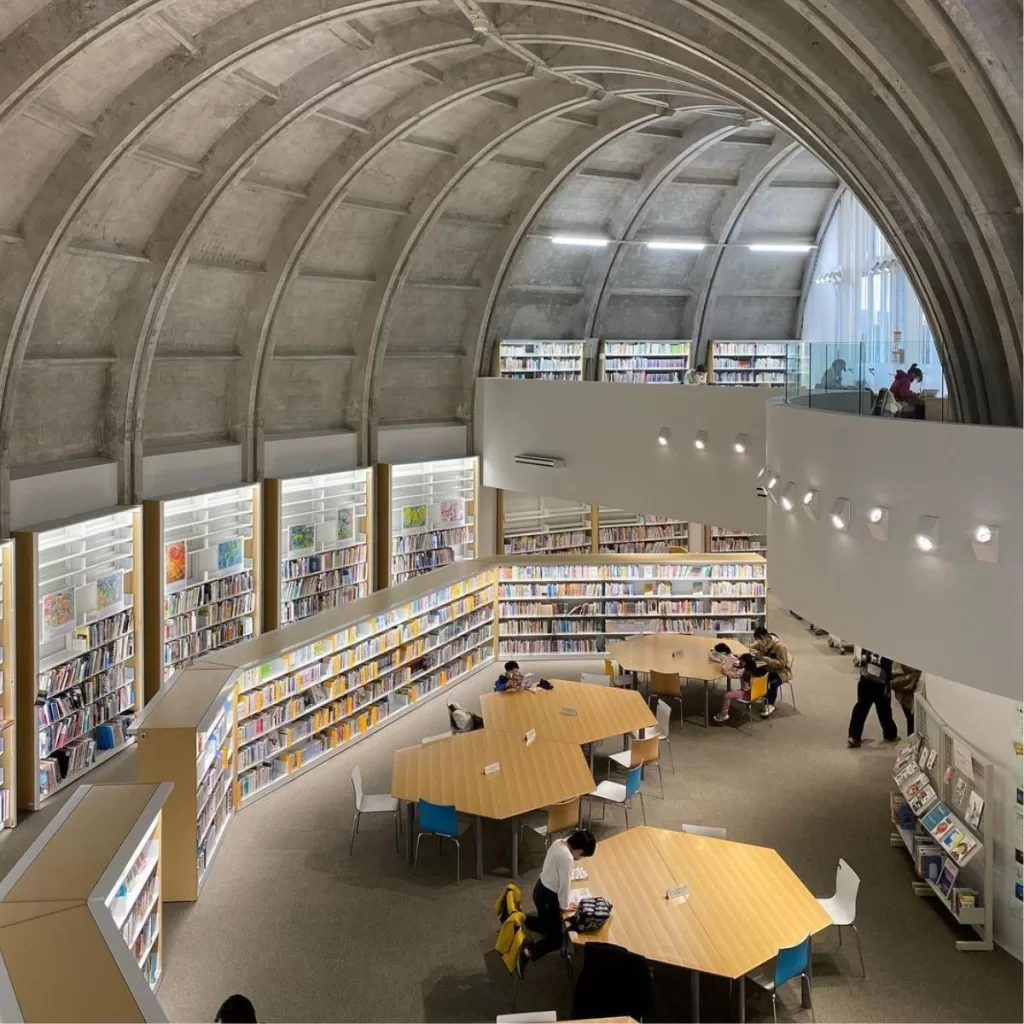 The Kitakyushu Central Library is a significant cultural institution located in Kitakyushu City, Fukuoka. It serves as a comprehensive public library with a wide range of resources, facilities, and programs to cater to the information and educational needs of the community.
The Kitakyushu Central Library offers a range of services and facilities. Visitors can take advantage of the reading rooms and study spaces, providing a conducive environment for learning and research. The library also offers computer and internet access, allowing users to utilize digital resources and conduct online research.
Furthermore, the library regularly hosts events, workshops, and exhibitions, aiming to promote cultural engagement and literacy within the community.
---
Go to Toto Museum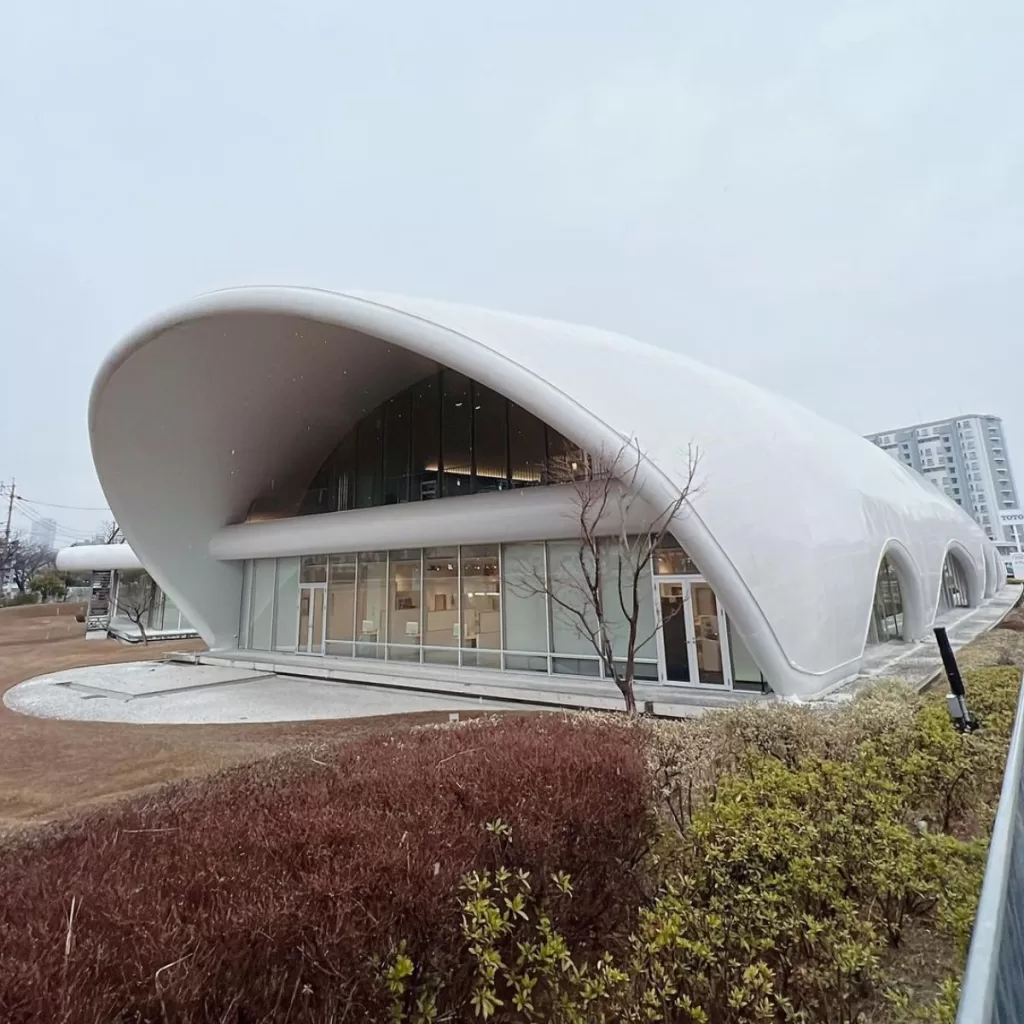 The Toto Museum, located in Kitakyushu City, Fukuoka, is a unique museum dedicated to the history and evolution of Toto Ltd., a renowned Japanese manufacturer of sanitary ware and bathroom fixtures. The museum offers visitors a fascinating journey through time, showcasing the development of sanitary technology, design, and lifestyle over the years.
The museum displays a variety of sanitary ware, ranging from historical pieces to contemporary designs. This allows visitors to understand the transformation of bathroom fixtures and experience the changing concepts of hygiene and comfort throughout different eras.
The Toto Museum also presents interactive displays and immersive experiences, enabling visitors to learn about the technological innovations pioneered by Toto. From futuristic toilet designs to eco-friendly technologies, the museum showcases the company's commitment to research and development. Visitors can explore the latest advancements in sanitary products and gain insights into Toto's approach to sustainability and environmental stewardship.
---
Yanagawa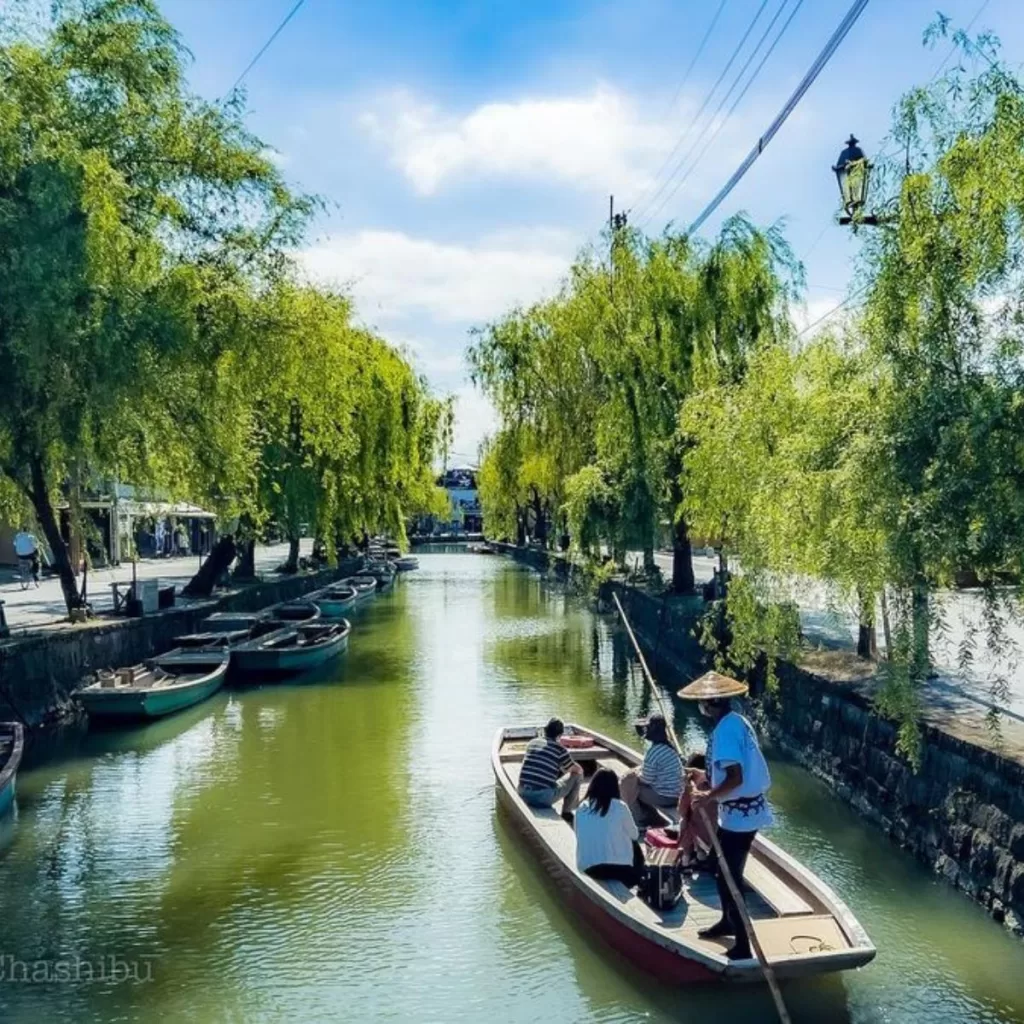 Yanagawa is a picturesque city located in the southern part of Fukuoka Prefecture, Japan. Known as the "City of Water," it is famous for its intricate network of canals and historical beauty. Yanagawa offers visitors a chance to step back in time and experience the charm of old Japan.
One of the important facts about Yanagawa is its numerous scenic canals that traverse the city. These canals, known as "Yanagawa River," create a unique and tranquil atmosphere, which is best enjoyed by taking a leisurely boat ride. The traditional donkobune boats, propelled by boatmen using specialized long poles, offer a serene and scenic journey through the canals. As you glide along the water, you can marvel at the beautiful architecture, traditional houses, and lush greenery that line the canal banks.
Yanagawa is also celebrated for its rich cultural heritage and historical sites. The city's historical district has well-preserved samurai residences, merchant houses, and traditional tea houses. These architectural gems provide a glimpse into the lifestyle and customs of the Edo period. The Kyushu National Museum is another notable attraction, showcasing a vast collection of historical artifacts and art that reflect the region's cultural diversity.
---
Explore Itoshima Peninsula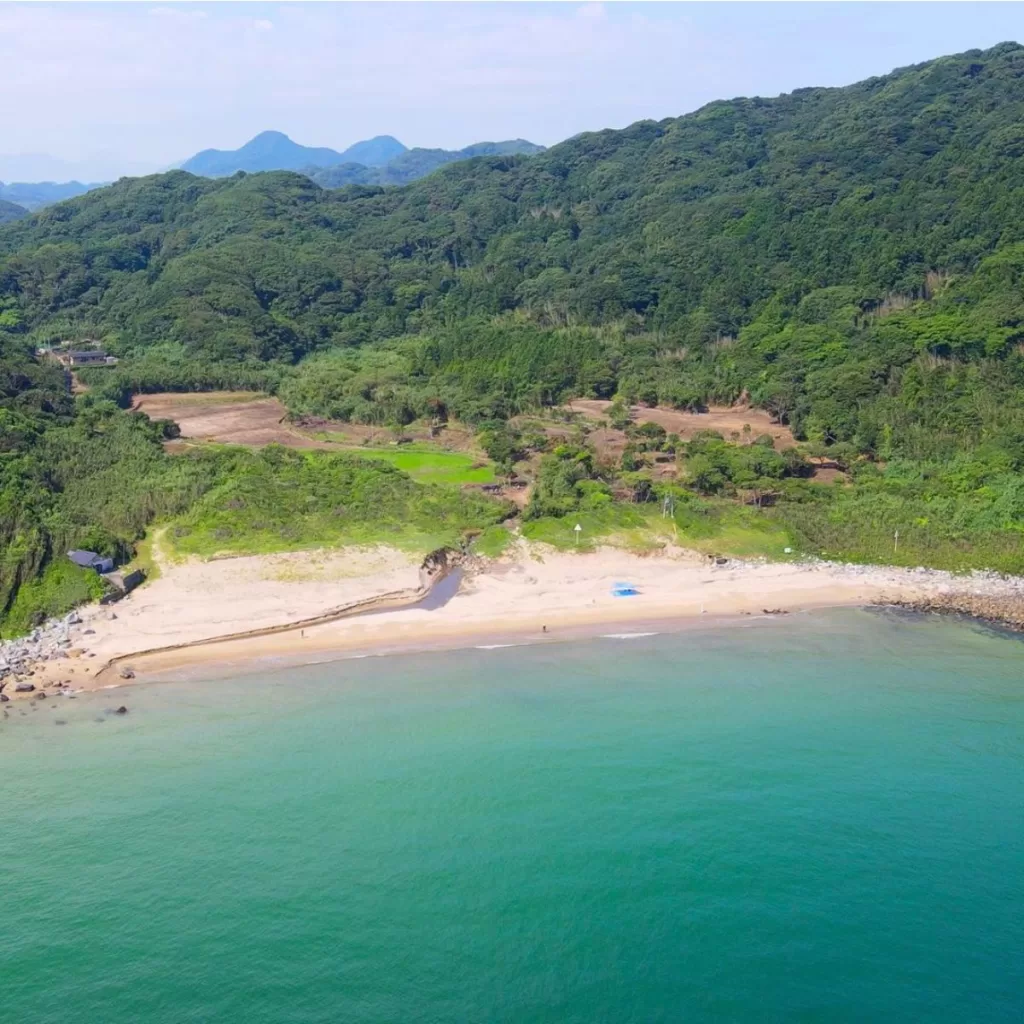 Located just west of Fukuoka City, this picturesque peninsula offers stunning coastal scenery, charming rural landscapes, and a wealth of outdoor activities for visitors to enjoy.
One of the notable features of the Itoshima Peninsula is its pristine beaches. From the popular Shingu Beach to the secluded Futamigaura Beach with its iconic Meoto Iwa (Wedded Rocks), there are a variety of scenic spots where visitors can relax, swim, or simply enjoy the beautiful coastal views. The peninsula also boasts impressive cliffs and rugged coastlines, providing ample opportunities for scenic hikes and photography.
Itoshima Peninsula is also known for its vibrant agricultural scene. The peninsula's fertile soil and mild climate make it an ideal region for farming, particularly for crops like strawberries, sweet potatoes, and cherry tomatoes. Many local farms offer visitors the chance to pick their own produce or participate in agricultural experiences. It's an excellent opportunity to savor fresh, local flavors and learn about the agricultural traditions of the area.
---
Nanzoin Temple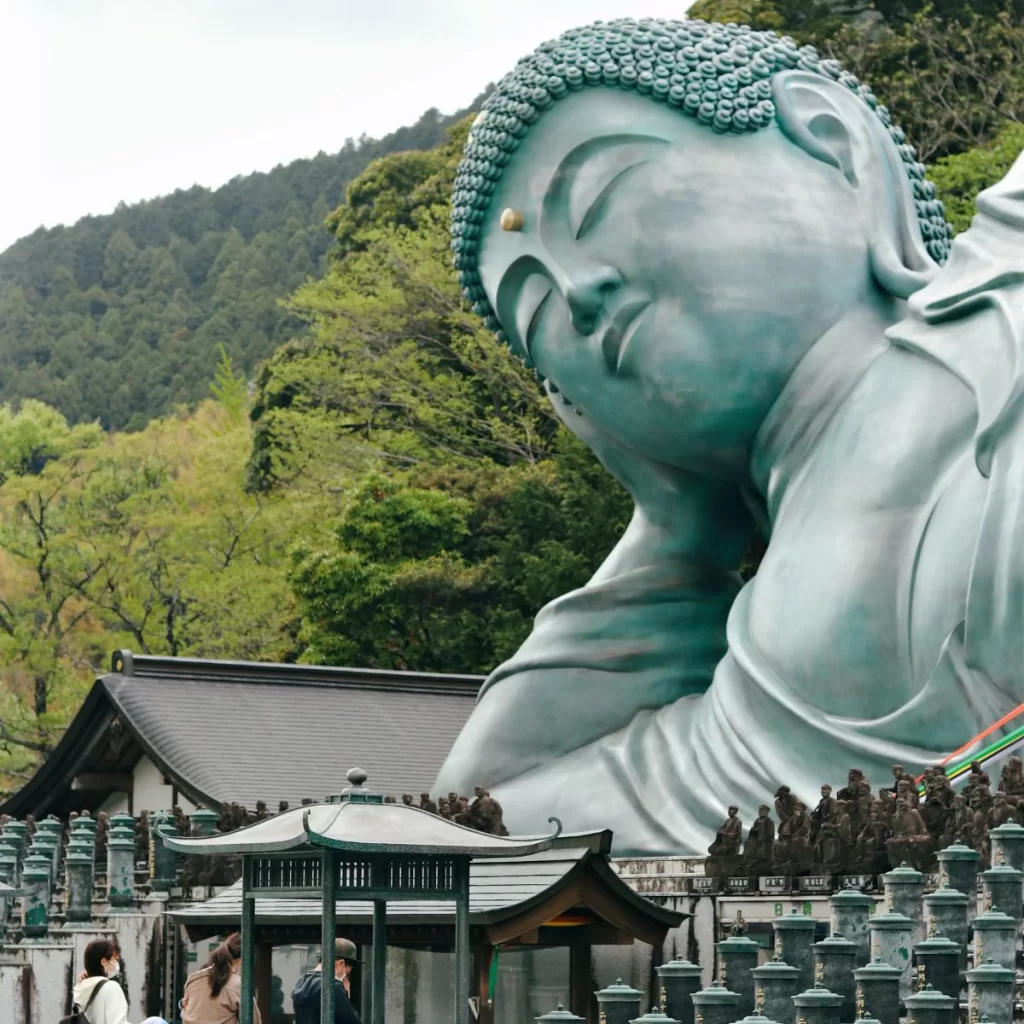 Nanzoin Temple, located in Sasaguri, Fukuoka, is a renowned Buddhist temple with great religious and cultural significance in Japan. This temple is widely recognized for its colossal statue of the reclining Buddha, one of the world's largest statues of its kind.
The main highlight of Nanzoin Temple is the Reclining Buddha or Nehanzo. This magnificent statue measures an impressive 41 meters in length and 11 meters in height. It is made of bronze and symbolizes the Buddha's entry into Nirvana. The statue exudes a sense of serenity; visitors can walk alongside it to appreciate its sheer size and intricate details.