Discover the Best Things to See and Do in Himeji, a charming city located in the Hyogo Prefecture of Japan. Himeji makes for an excellent day trip from Osaka or Kyoto and offers plenty of things to see and do beyond just the castle. Below is a compilation of the top 24 attractions and things to do in Himeji.
Himeji Castle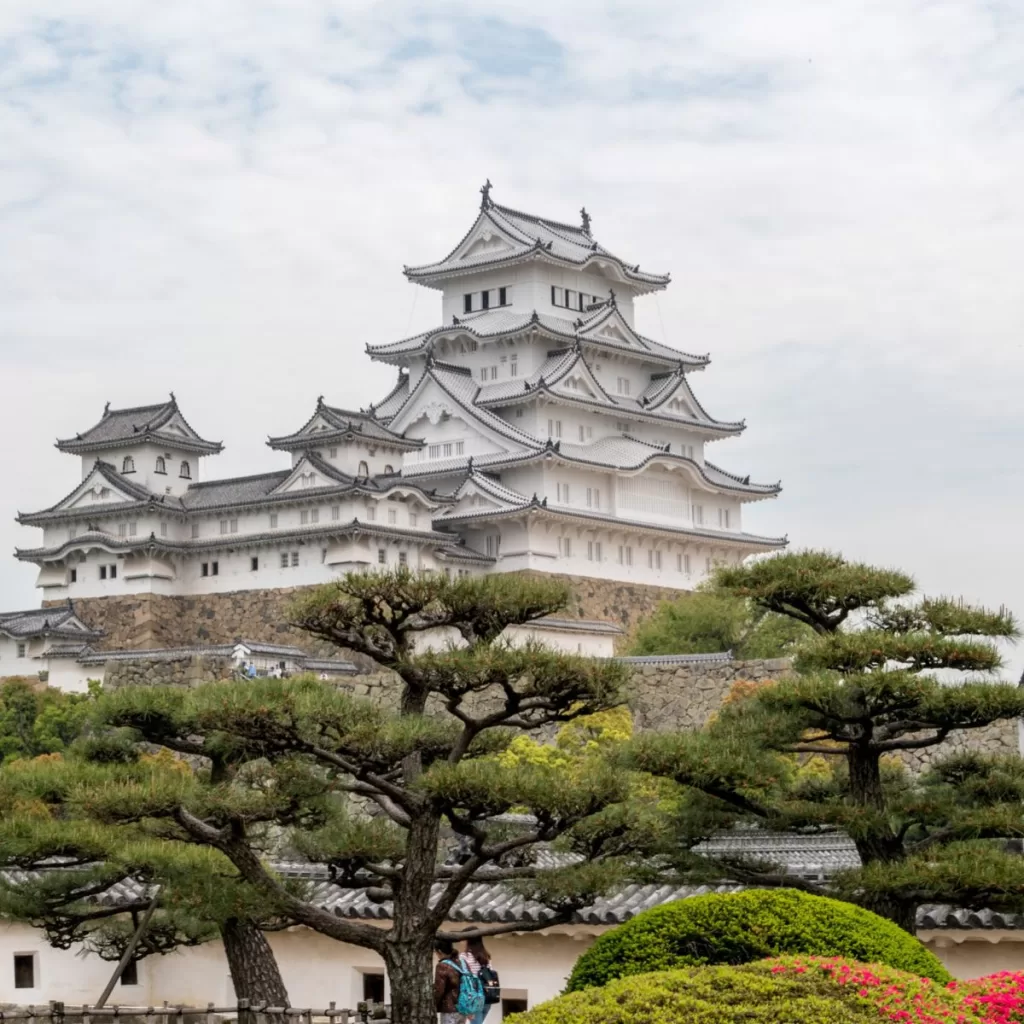 Obviously, the number one thing to see in Himeji is the majestic and famous Himeji Castle. It is considered one of Japan's three premier castles along with Matsumoto Castle and Kumamoto Castle. The hilltop castle complex is a UNESCO World Heritage Site and comprises over 80 buildings spread out across the castle grounds.
Walk across the moat and through the multiple gates to explore the winding paths that lead through the complex. Don't miss important sights like the Main Keep, West Bailey, East Bailey, and North Bailey. At the top of the main tower, take in panoramic views over Himeji City.
The best time to visit Himeji Castle is during spring. This castle in Japan is at its most beautiful in spring when the cherry blossoms are in bloom or after a light snowfall in winter. Go early in the morning to beat the crowds and experience the serene atmosphere inside the castle grounds before the tour buses arrive. The Japanese castle is definitely worth a visit.
---
Koko-en Garden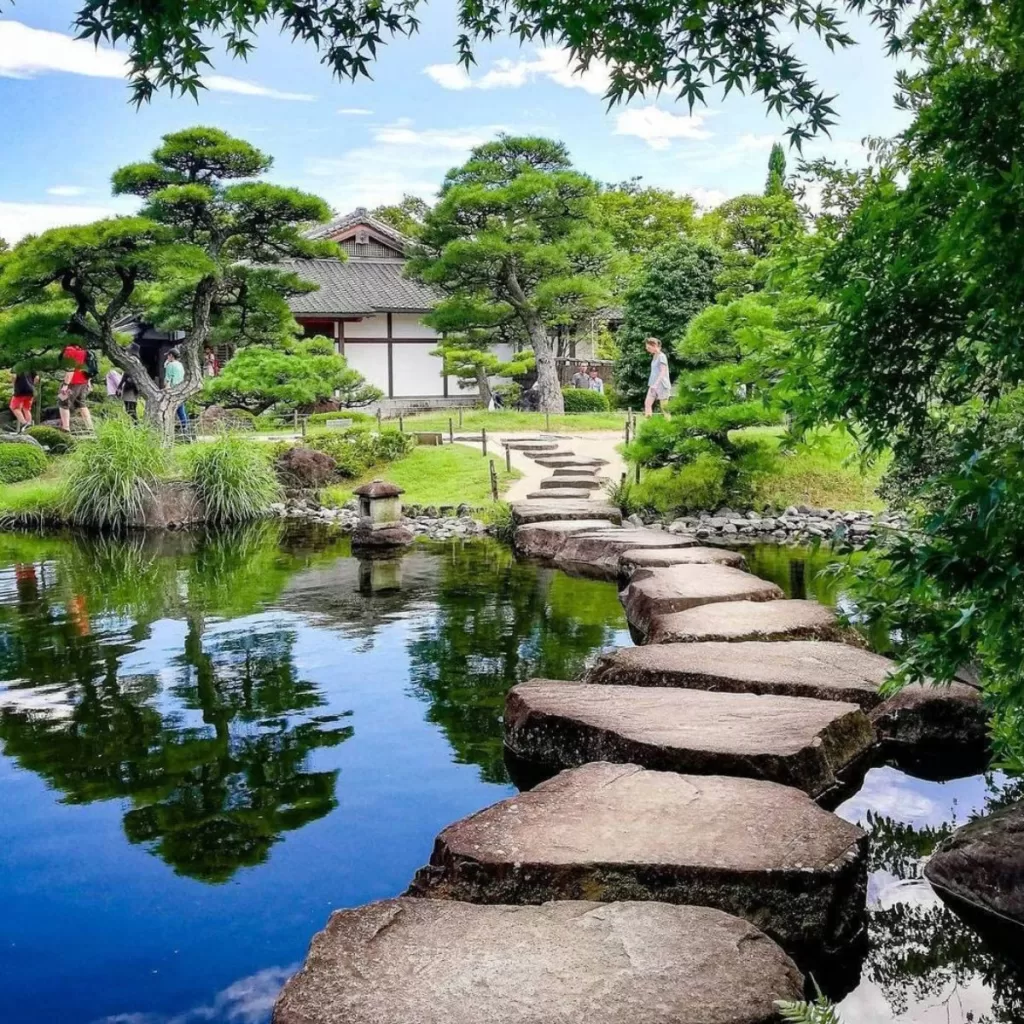 Adjacent to Himeji Castle is the stunning Japanese-style garden called Koko-en. The 9-acre garden was built to commemorate Himeji city's 100th anniversary and is made up of nine separate walled gardens representing the various feudal lord's gardens that were once part of the castle complex.
Stroll through the plum, cherry, and pine tree gardens, cross over stone bridges, and see small waterfalls and koi ponds. Visit the tea house in the center of the garden to experience a traditional Japanese tea ceremony.
Koko-en is especially beautiful in spring and autumn when the cherry blossoms and fall foliage are at their peak. The garden offers a harmonious blend of nature and artistry, with every corner providing a picturesque backdrop perfect for photography and peaceful contemplation.
---
Mount Shosha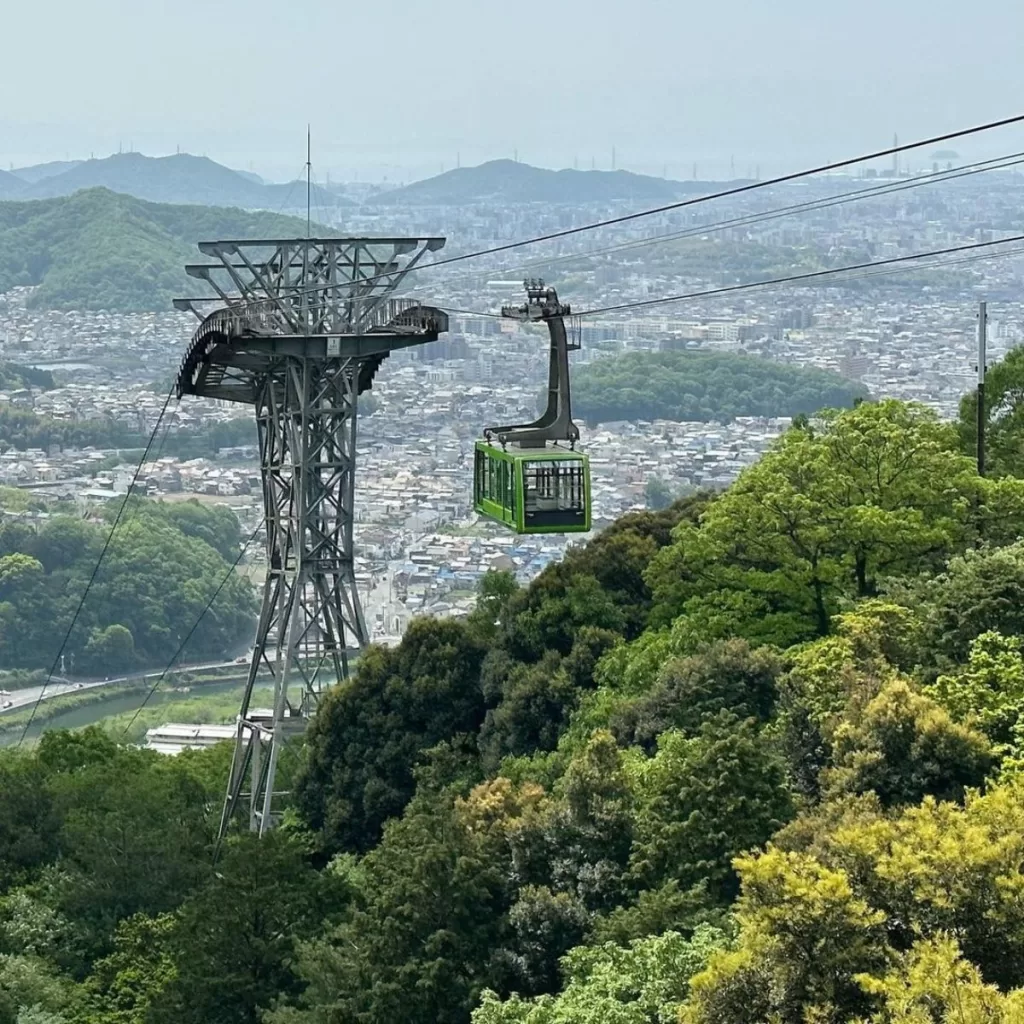 When you visit Himeji, make sure to include a trip to Mount Shosha, one of the mesmerizing attractions in Himeji. Known for its serene atmosphere and amazing natural beauty, Mount Shosha offers a unique and picturesque experience for visitors.
Just a short bus or taxi ride from Himeji Castle takes you to Mount Shosha, home to the atmospheric Engyo-ji Temple complex. Climb the 950 stone steps that wind through ancient cedar trees up to the temple at the top of the mountain. Here, you'll find shrines, pagodas, and sacred sites spread out over the forested mountain.
Look out for the Three Gates of Paradise, Drum Gate, and Bell Tower. From a lookout point at the highest peak, you can take in panoramic views over Himeji City with the castle visible in the distance. Mount Shosha makes for a peaceful escape from the city below.
---
Himeji City Museum of Art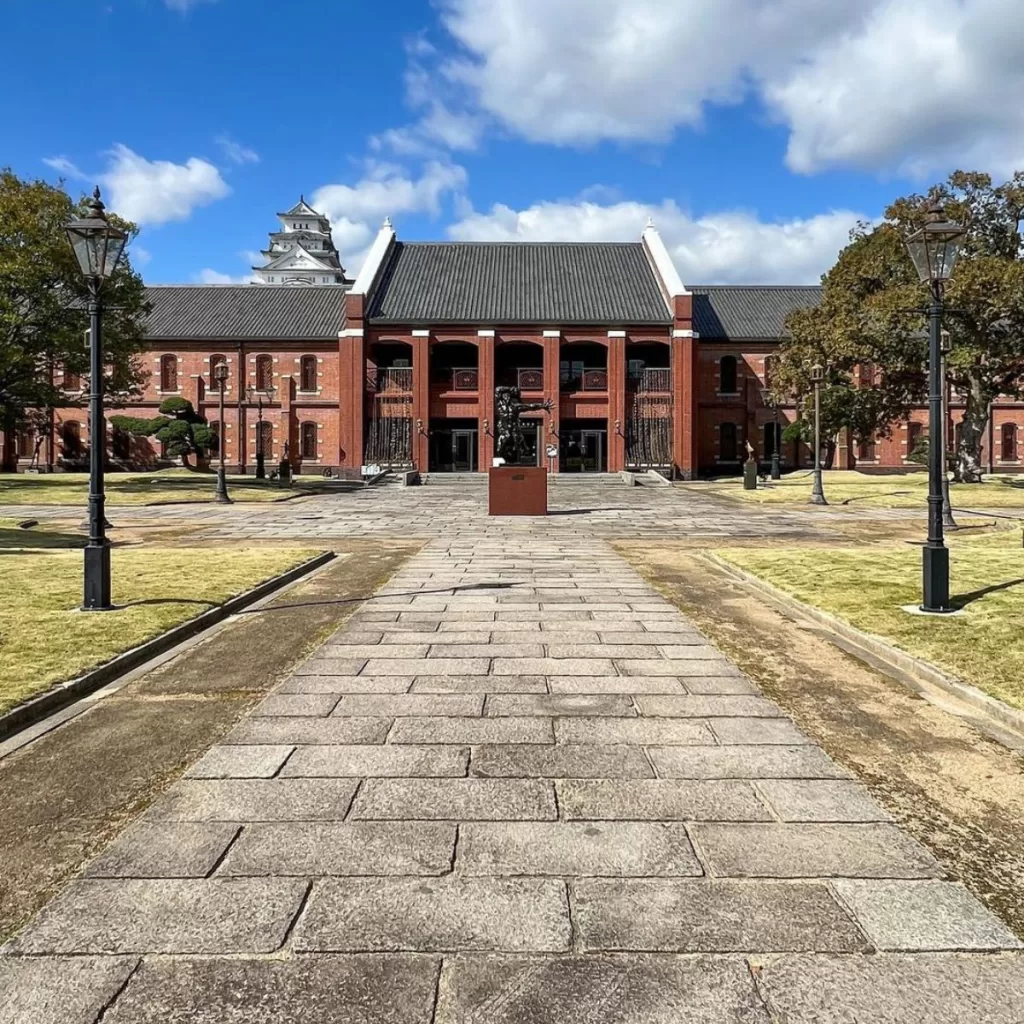 When planning a day trip to Himeji, don't miss out on visiting the Himeji City Museum of Art, one of the remarkable attractions in Himeji. Situated in the heart of the city, this art museum showcases an impressive collection of both Japanese and Western artwork, providing visitors with a rich cultural experience.
To experience Himeji's local art scene, spend some time at the Himeji City Museum of Art. The museum hosts various exhibitions showcasing modern Japanese art, woodblock prints, sculpture, and calligraphy. The most famous work on display is a massive mural called The Myth of Tomorrow by avant-garde artist Okamoto Tarō.
Other highlights include a silkscreen print room, a children's art room, and a museum shop selling unique souvenirs and local crafts. Don't miss the giant sculpture creation in the plaza out front.
---
Himeji Central Park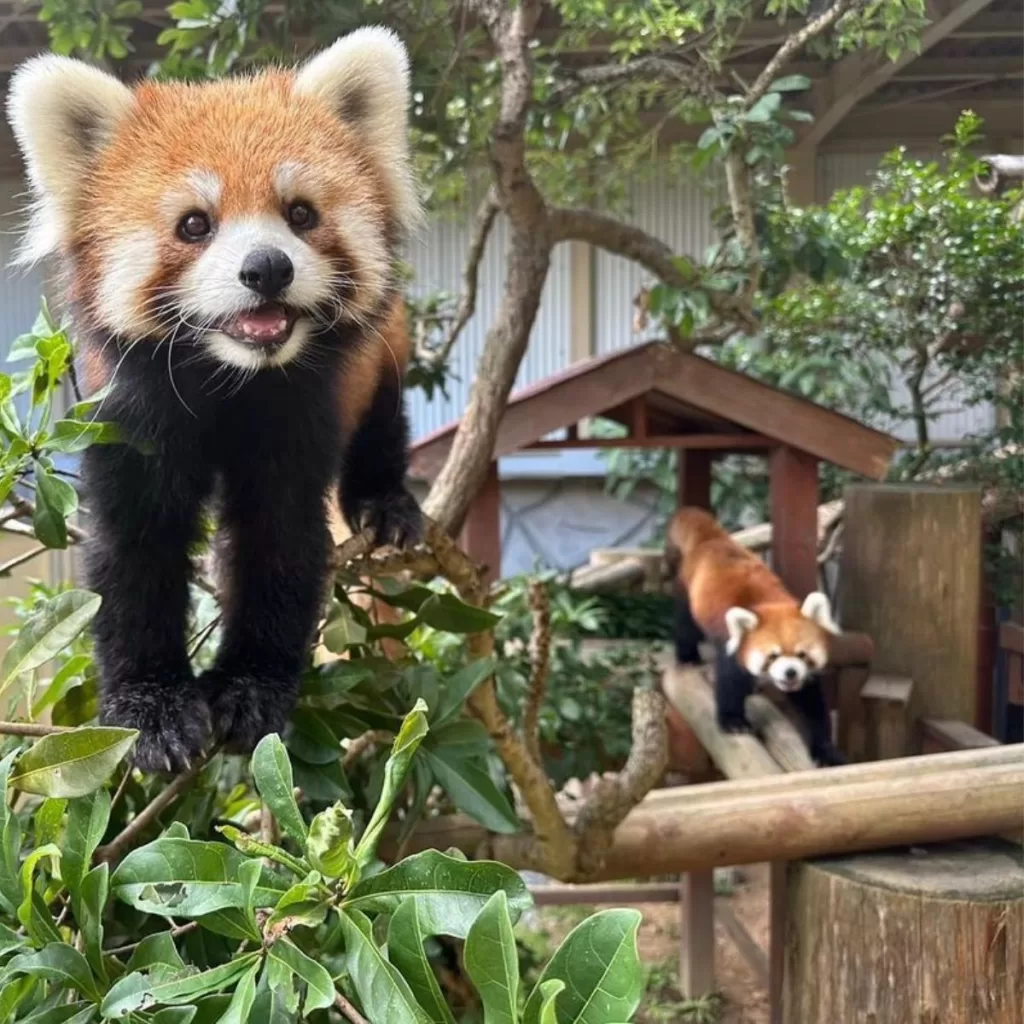 Himeji Central Park is one of the best places to visit in Himeji. This is a prominent destination that shouldn't be missed during your Himeji travel. This expansive park offers a variety of attractions and activities that cater to different interests and age groups, making it a perfect spot for families and nature enthusiasts alike.
For some fresh air and nature within the city, head to the expansive Himeji Central Park. The giant park in the center of Himeji spans over 133 hectares and includes a zoo, botanical gardens, amusement park, and museums.
At the Himeji City Zoo, see over 1,200 animals like tigers, lions, elephants, giraffes, and more in various habitat environments. Walk through the Sericultural Experiment Station to learn about silkworm cultivation and admire flowers from around the world in the botanic gardens. Thrill-seekers can ride rollercoasters and carousels at the adjacent amusement park.
---
Ieshima Shrine
Ieshima Shrine is one of the best things to experience during your Himeji travel. Situated on the charming island of Ieshima, just off the coast of Himeji, this shrine offers a unique and enriching cultural experience that should not be missed.
On a small island in the middle of the Sanyo Canal sits the tranquil Ieshima Shrine, accessible via a scenic walkway bridge. The shrine was built in 1955 and has an unusual torii gate standing directly in the water. Ring the bell, throw some coins, and say a prayer at the small shrine for good luck.
Continue walking over the canal on the pedestrian bridges for splendid photo opportunities with the shrine and canal in the background. The shrine is lit up beautifully at night.
---
Japan Toy Museum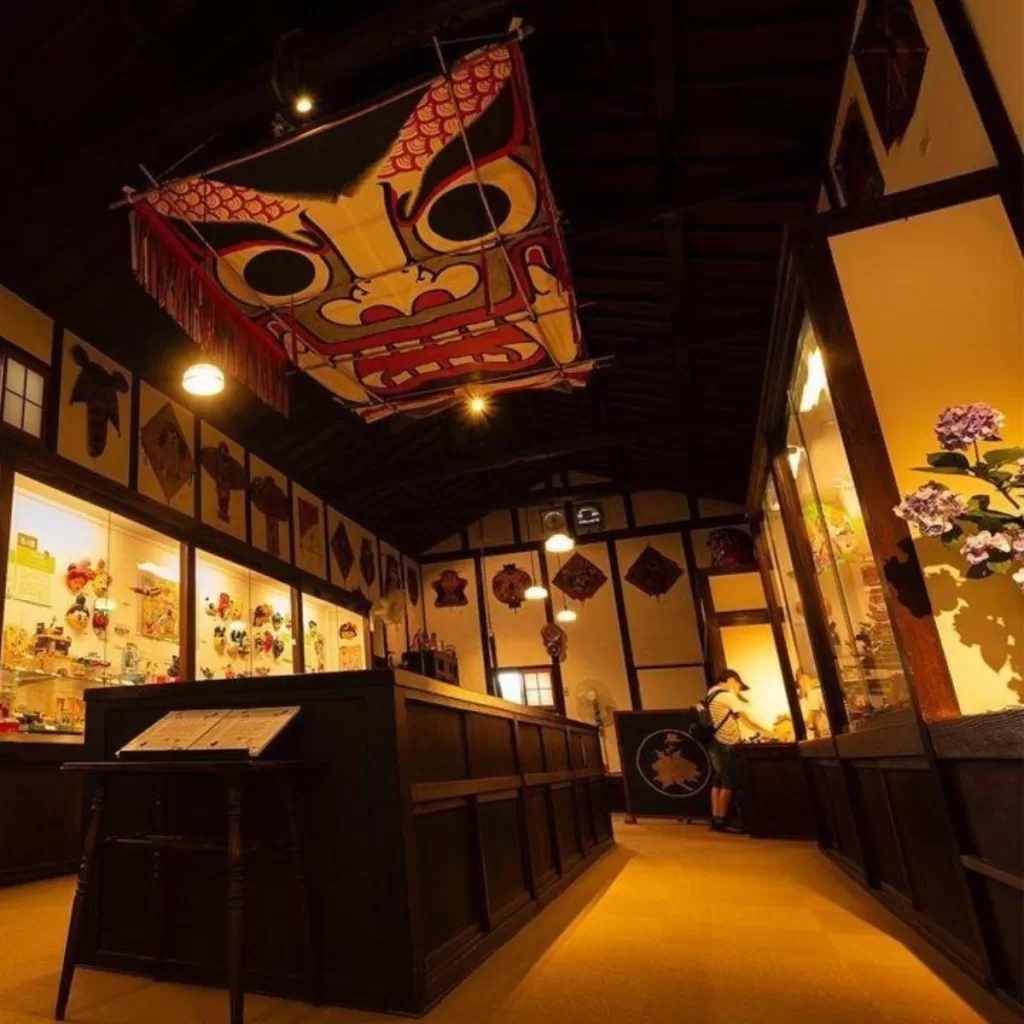 The Japan Toy Museum, located in Himeji, is a must visit destination for toy enthusiasts and those seeking a nostalgic trip down memory lane. This unique museum showcases a vast collection of vintage and traditional toys, offering a delightful experience for visitors of all ages.
Kids and kids at heart will love the Japan Toy Museum, showcasing antique toys and playthings from the Meiji Period and 20th century. See model trains, vintage video games, centuries-old dolls, old-school tin robots, and more. Kids can let loose on playgrounds both indoors and outdoors.
There is also an arts and crafts studio where you can make your own toys and souvenirs. Japan Toy Museum offers interactive exhibits and hands-on activities, making it an engaging and entertaining experience for visitors.
---
Himeji City Museum of Literature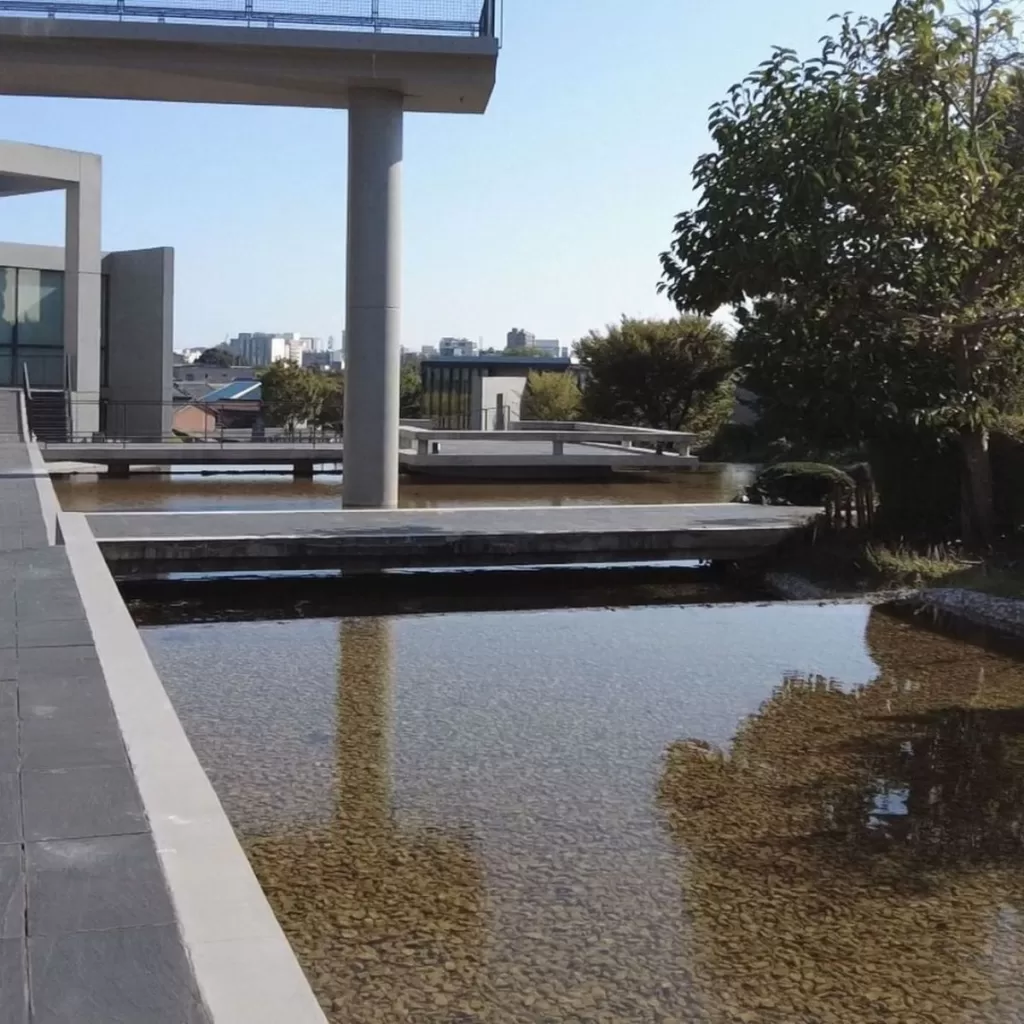 Himeji City Museum of Literature is one of the most beautiful and culturally significant places to visit in Himeji, especially for those interested in literature and history. Nestled in a charming building with traditional Japanese architecture, the museum showcases the rich literary heritage of the city and offers a fascinating insight into the works of renowned Himeji writers.
Gain insight into Japan's rich literary history at the Himeji City Museum of Literature. The museum highlights the life and works of Himeji native poet and author Shiga Naoya through a replica of his actual residence and study. See personal artifacts, photographs, manuscripts, and more.
There are also interesting exhibits on other Japanese authors like Natsume Sōseki, Ogai Mori, and Osamu Dazai who have ties to the local area.
Travelling to Japan is a rewarding experience on its own, and exploring places like the Himeji City Museum of Literature adds a rich layer of cultural immersion and appreciation. The museum not only celebrates the literary achievements of Himeji but also pays homage to the importance of literature in Japanese society.
---
Engyo-ji Temple Nighttime Illumination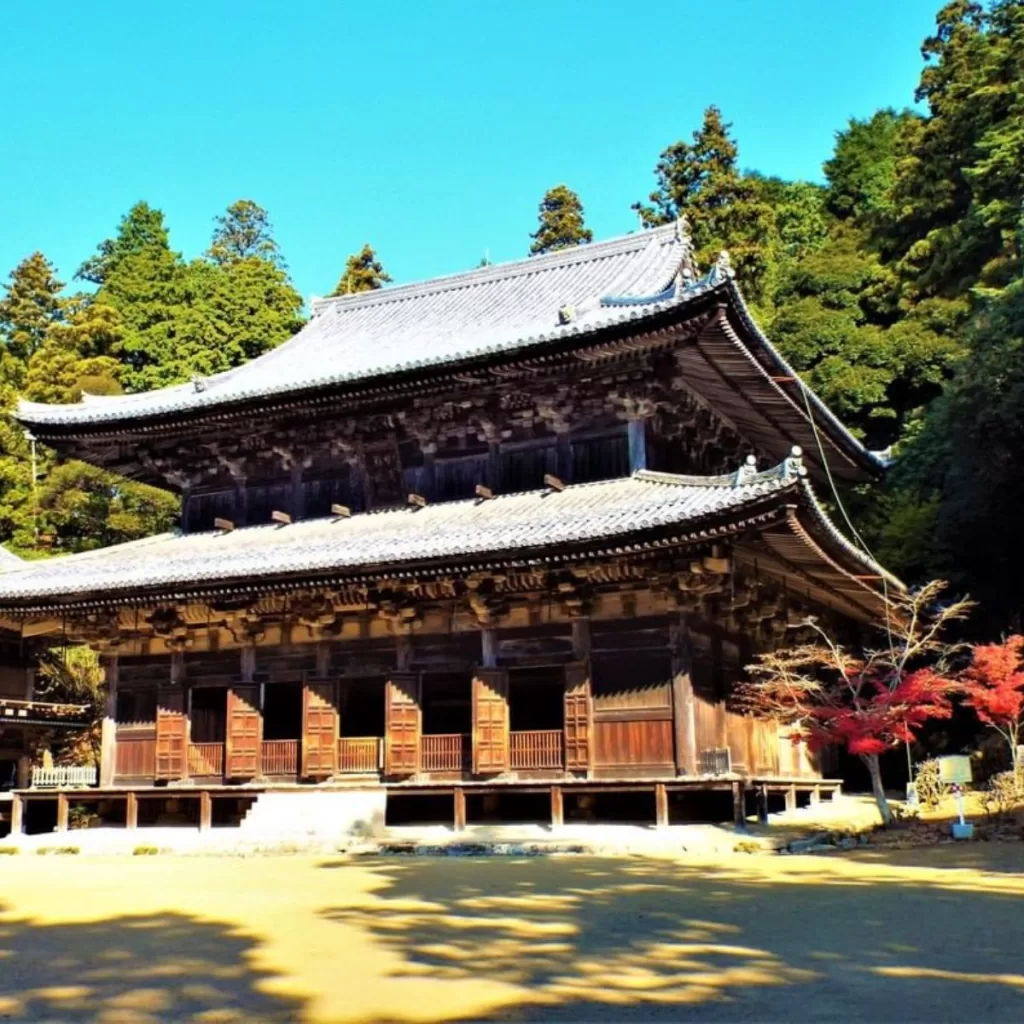 If you would like to visit a mesmerizing attraction during your time in Himeji, the Engyo-ji Temple Nighttime Illumination is a must-see. Engyo-ji Temple, located on Mount Shosha, offers a breathtaking experience when it is illuminated after dark.
After sunset, the atmospheric Mount Shosha temples are lit up in a stunning night illumination. The lantern-lined paths winding through the forested mountain take on a magical aura. For the full experience, walk up the stone steps to the Engyo-ji Temple complex at the top while the lights are glowing.
The illumination takes place daily from sunset to around 10 p.m. and provides an enchanting view over Himeji City seen from the mountain lookout points.
The Engyo-ji Temple Nighttime Illumination is one of the enchanting places in Himeji to engage your senses and immerse yourself in the beauty of traditional Japanese architecture and nature. The combination of the stunning temple structures, the calming atmosphere, and the captivating illumination creates a memorable experience that will leave a lasting impression.
---
Hyogo Prefectural Museum of History
History buffs will appreciate the Hyogo Prefectural Museum of History located north of the castle. The museum has artifact-rich exhibits covering Hyogo Prefecture from ancient to present times across three floors. Learn about the Jomon Period, Kofun Period, Asuka Period, and see full reconstructions of traditional buildings, samurai armor, and more.
Visitors can explore various exhibits that highlight the cultural, social, and economic evolution of Hyogo Prefecture. From archaeological findings and traditional crafts to interactive displays and multimedia presentations, the museum offers a diverse range of learning experiences that bring the history of the region to life.
The museum often hosts special exhibitions and events related to Hyogo's cultural heritage, including festivals, performances, and workshops. These activities not only educate visitors about the region's culture but also create opportunities for cultural exchange and appreciation.
---
Mount Seppiko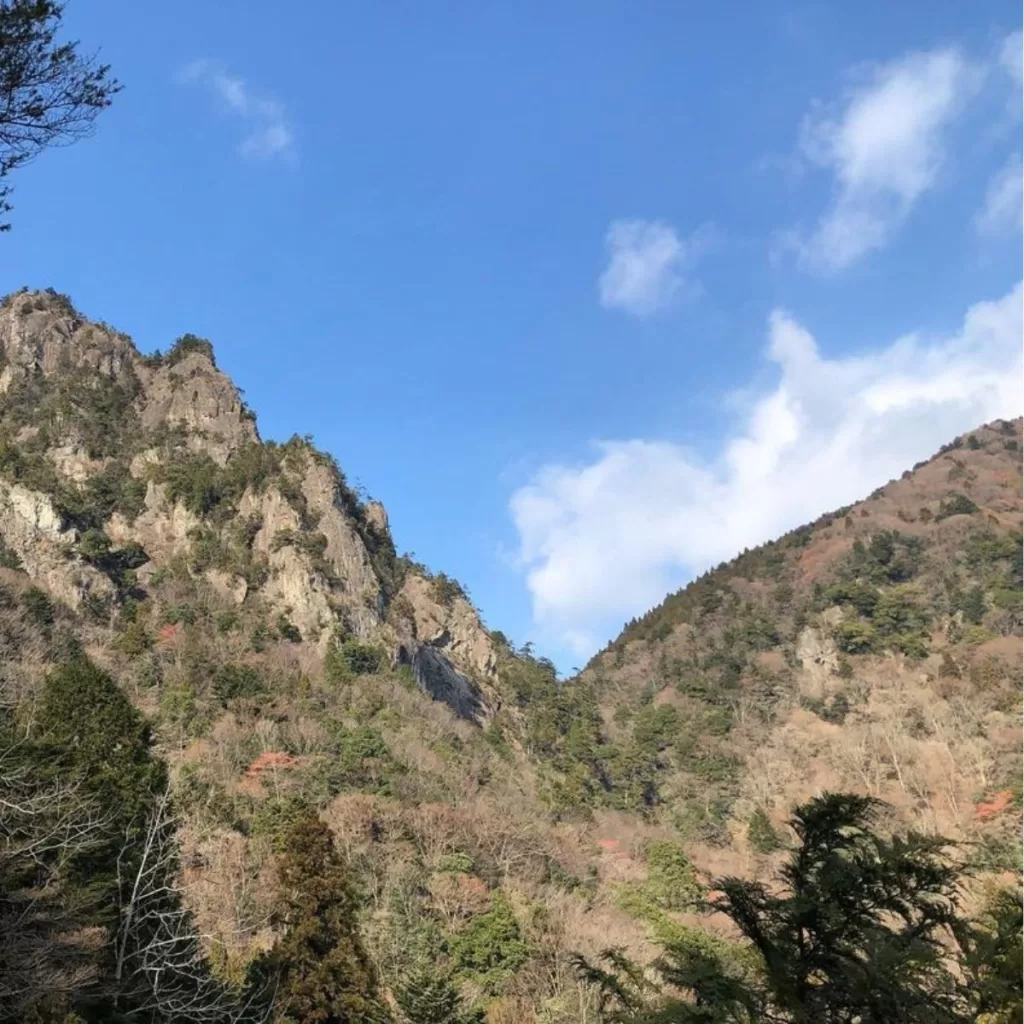 Mount Seppiko is one of the finest natural attractions and places to see in Himeji, offering breathtaking scenic beauty and a sense of tranquility.
For gorgeous autumn colors, head to Mount Seppiko located northwest of Himeji Castle. The mountain has been designated as one of Japan's top 100 autumn foliage sites. During November, the slopes ignite into brilliant hues of red, orange, and yellow.
There are several hiking courses ranging from 30 minutes to 5 hours round trip to scenic viewpoints of Himeji City and the fall colors, or simply ride the chairlift partway up to see the colors without any strenuous hiking.
For outdoor enthusiasts, Mount Seppiko offers some of the best travel experiences in Himeji. The mountain features a network of well-maintained hiking trails that cater to different levels of fitness and expertise. Whether you're a casual hiker or an avid mountaineer, you can find a trail suitable to your preferences.
---
Otemae Morning Market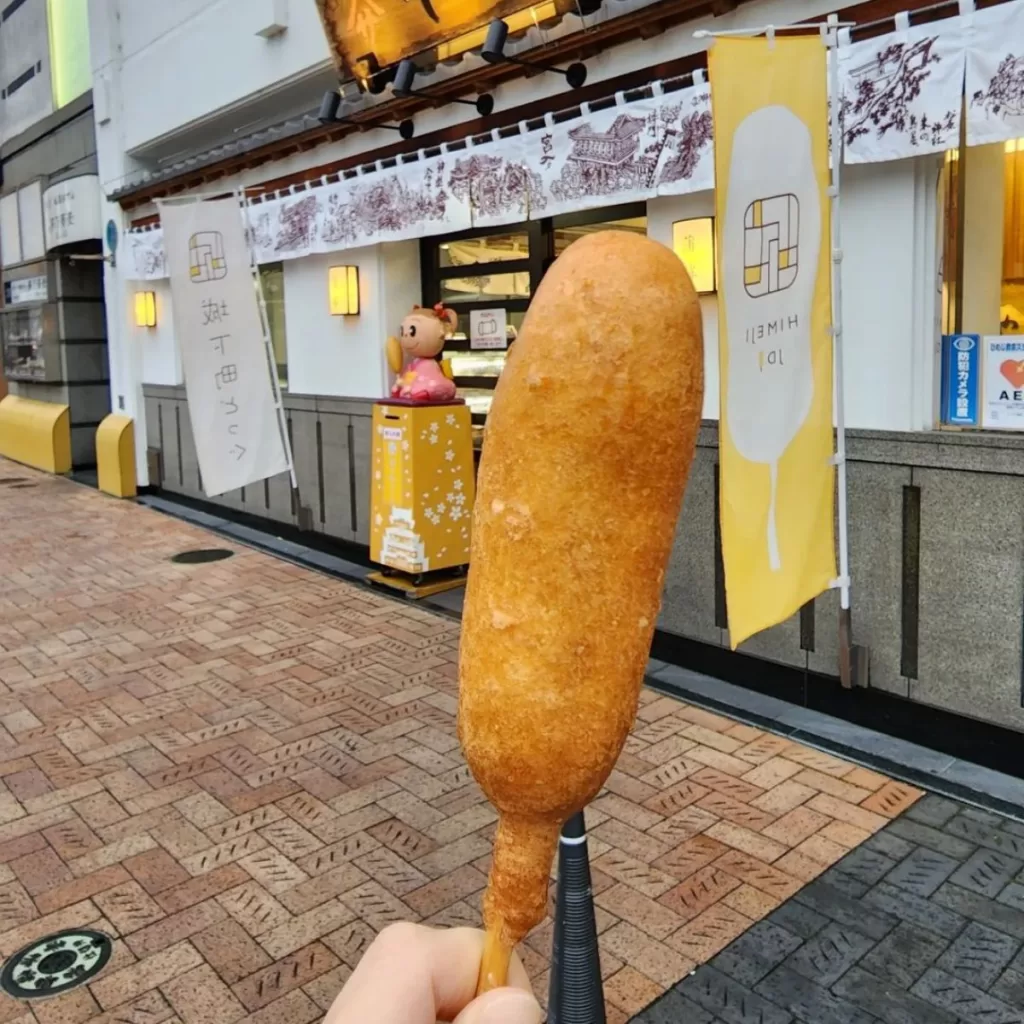 Shop for fresh local produce and street food at Otemae Morning Market held every day along Otemae-dori Street. Farmers, fishermen, and vendors selling everything from fruit and veggies to prepared bento boxes and snacks line the street.
You can find bargain souvenirs and an array of standard Japanese street food like takoyaki, taiyaki, crepes, and more. Go early to browse and eat breakfast among salarymen before work. The market packs up around 10 a.m.
Whether you are looking to indulge in delicious food, buy unique souvenirs, or simply immerse yourself in the lively charm of Himeji, the Otemae Morning Market offers a delightful and authentic experience.
---
Nada Kenka Matsuri Festival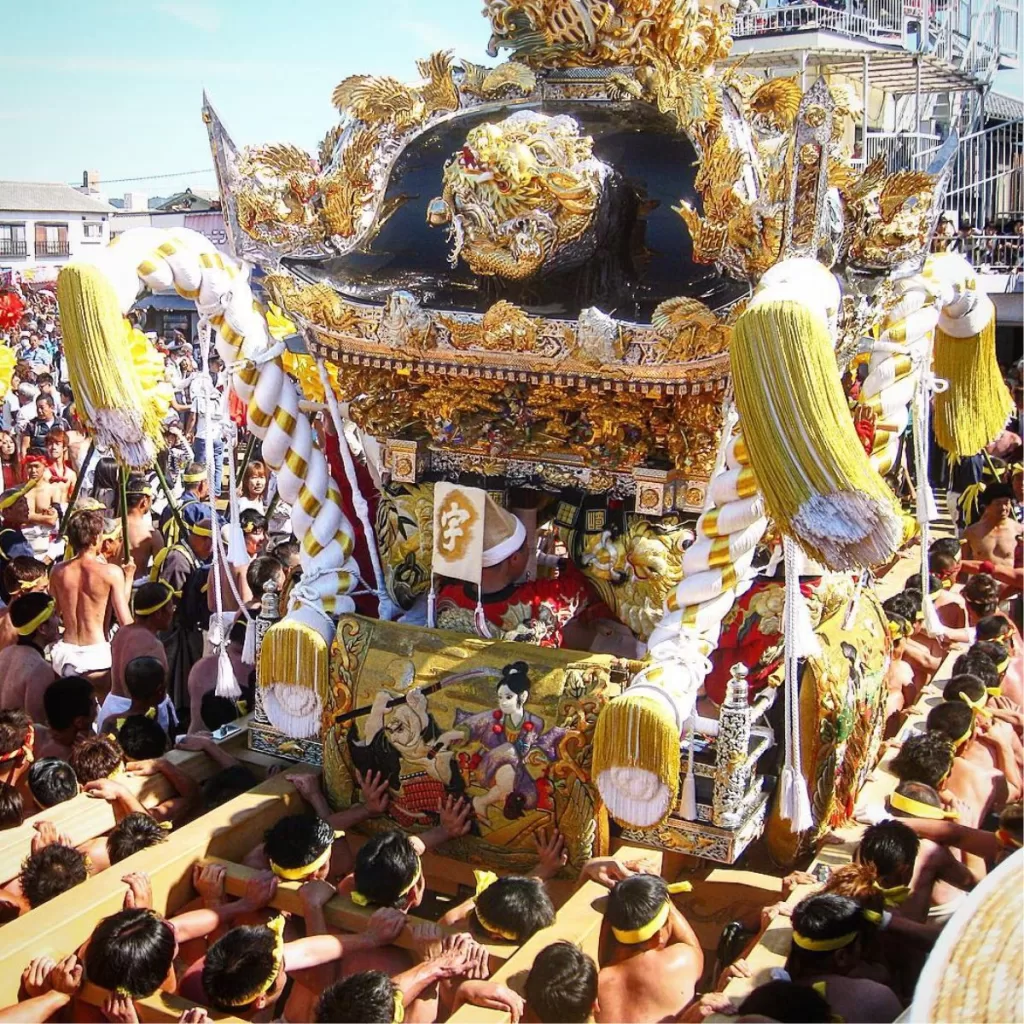 Nada Kenka Matsuri, also known as the Nada Fighting Festival, is a vibrant and energetic cultural event held in Himeji, Japan. This festival has a history dating back more than 300 years and is known for its lively procession of heavily decorated floats, taiko drumming performances, and mock battles.
Nada Kenka Matsuri draws thousands of locals and tourists each year who come to witness the thrilling and dynamic festivities.

One of the most important aspects of Nada Kenka Matsuri is its mock battles, known as "kenka." During the festival, participants in traditional firefighter attire engage in friendly battles by pushing and attempting to topple the floats.

These battles are not only a demonstration of strength and teamwork but also serve as a prayer for the community's safety and protection from fires. The mock battles create an intense and thrilling atmosphere, with participants displaying impressive stamina and determination.
---
Taiyo Park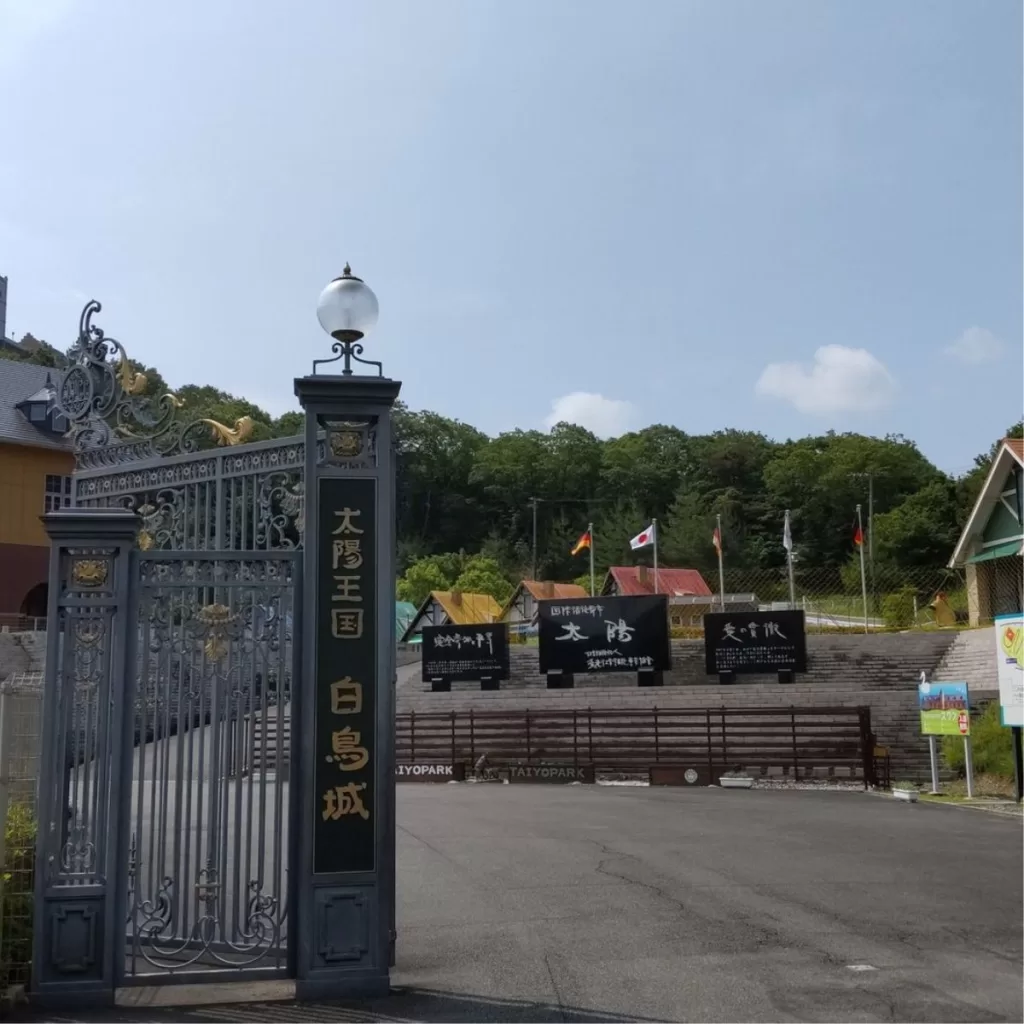 Taiyo Park is a popular amusement park located in Himeji, Japan, known for its diverse range of attractions and entertainment options. It offers a fun-filled experience for visitors of all ages, making it an ideal destination for families and thrill-seekers alike.
From exhilarating roller coasters and water slides to gentle carousels and kiddie rides, there is something for everyone to enjoy. The park boasts a variety of thrilling and entertaining attractions that cater to different preferences and age groups. Whether you are looking for adrenaline-pumping adventures or more gentle experiences, Taiyo Park has it all.
The park also features gardens with colorful flowers and tranquil ponds, providing a peaceful ambiance for those looking to relax and take a break from the excitement.
---
Himeji City Aquarium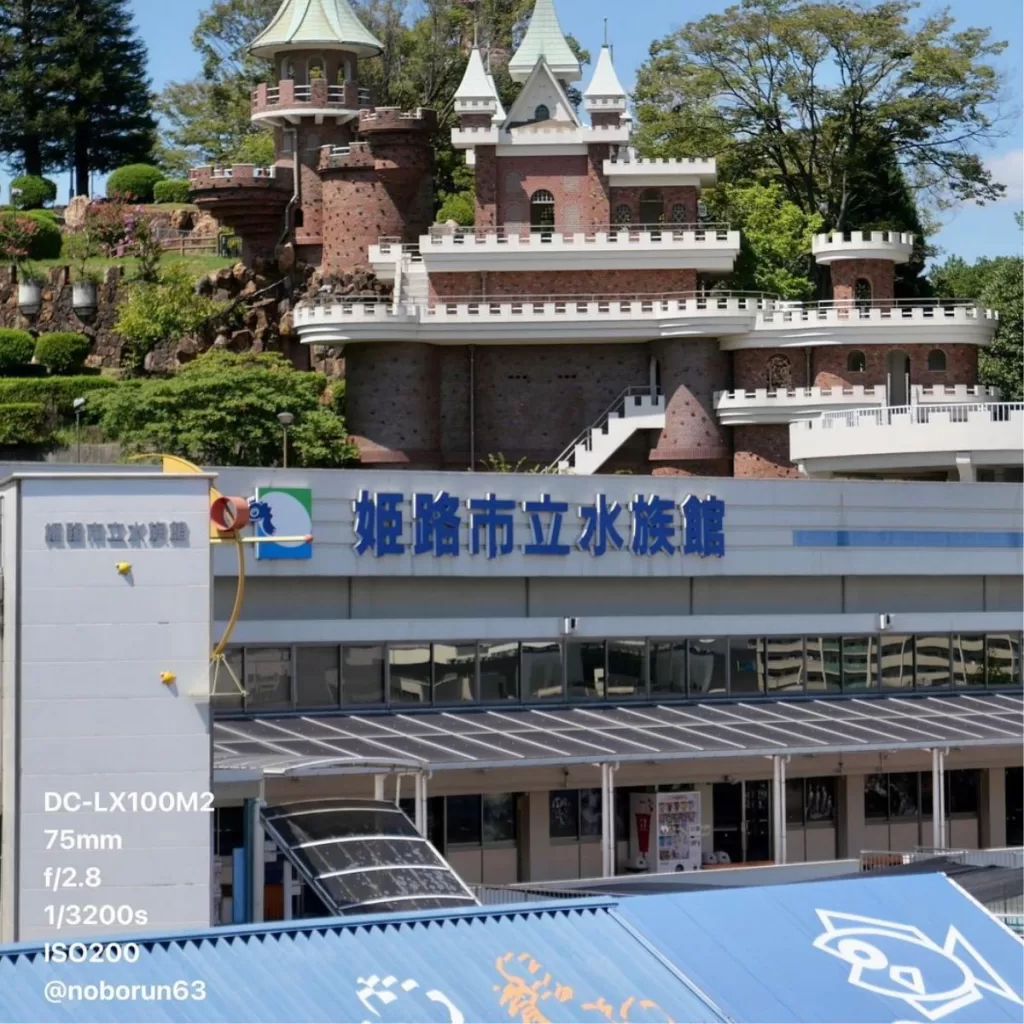 Himeji City Aquarium is a fascinating attraction located in Himeji, offering visitors a glimpse into the diverse underwater world. It is known for its impressive collection of marine life and educational exhibits, making it an ideal destination for nature lovers and those interested in marine biology.
The aquarium is home to numerous exhibits that showcase a wide range of aquatic life, including colorful tropical fish, majestic sea turtles, fascinating jellyfish, and exotic coral reefs.
Visitors can witness the beauty and diversity of marine ecosystems from around the world, giving them a deeper understanding of the importance of conservation and environmental stewardship.
---
Hiromine Shrine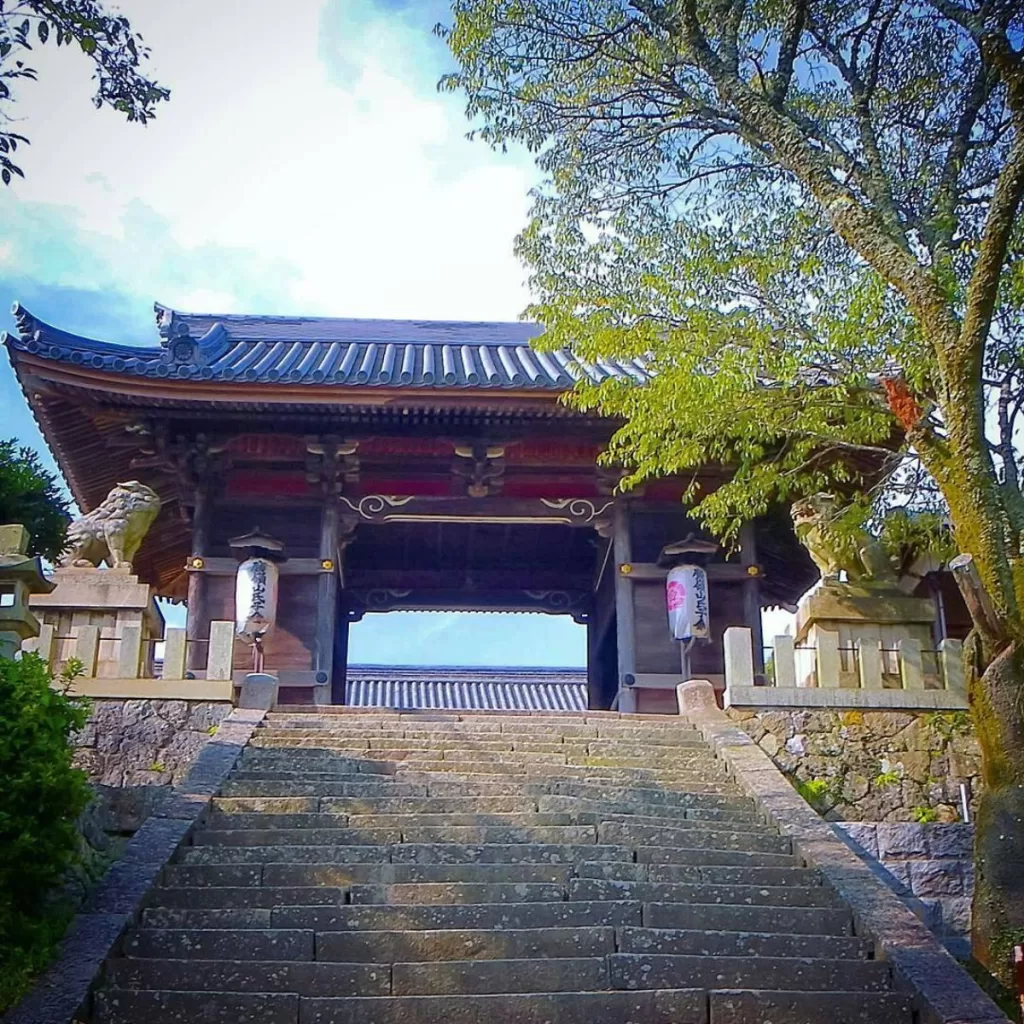 Hiromine Shrine is a significant Shinto shrine located in Himeji, Japan. Nestled amidst the lush greenery of Mount Senba, the shrine holds great cultural and historical importance. It is known for its tranquil atmosphere, beautiful architecture, and spiritual significance.
The shrine has a rich heritage that dates back over a thousand years. It has been a place of worship and pilgrimage for locals and visitors seeking blessings, protection, and spiritual guidance. The shrine's historical significance reflects the deep-rooted traditions and beliefs of the region, making it an important cultural symbol.
Visitors can admire the intricate woodwork, ornate carvings, and detailed craftsmanship of the shrine's structures. The serene and picturesque surroundings further enhance the beauty of the shrine, creating a tranquil oasis where visitors can escape the noise of the city and find solace in the spiritual ambiance.
---
Gokoku Shrine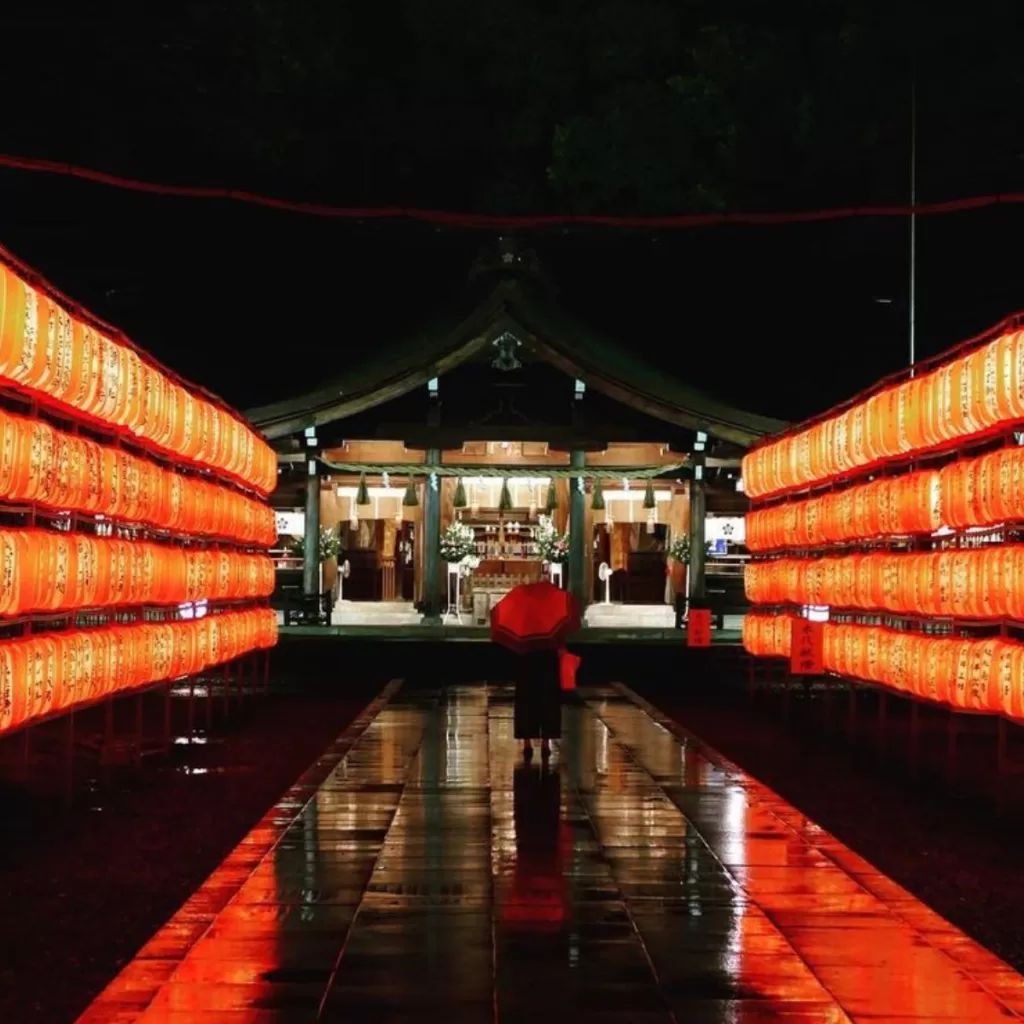 Gokoku Shrine is a prominent Shinto shrine located in Himeji, Japan. It holds great historical and cultural significance, serving as a place of reverence and worship for the local community. The shrine is dedicated to the spirits of those who sacrificed their lives in service to their country, making it an important symbol of patriotism and remembrance.
The shrine serves as a place where people can pay their respects and express gratitude to those who made the ultimate sacrifice. The serene atmosphere and beautiful surroundings create a solemn and contemplative space for reflection and remembrance.
The shrine's architecture and design reflect a sense of solemnity, with sturdy stone structures and peaceful gardens contributing to the overall atmosphere of reverence.
---
Tegarayama Central Park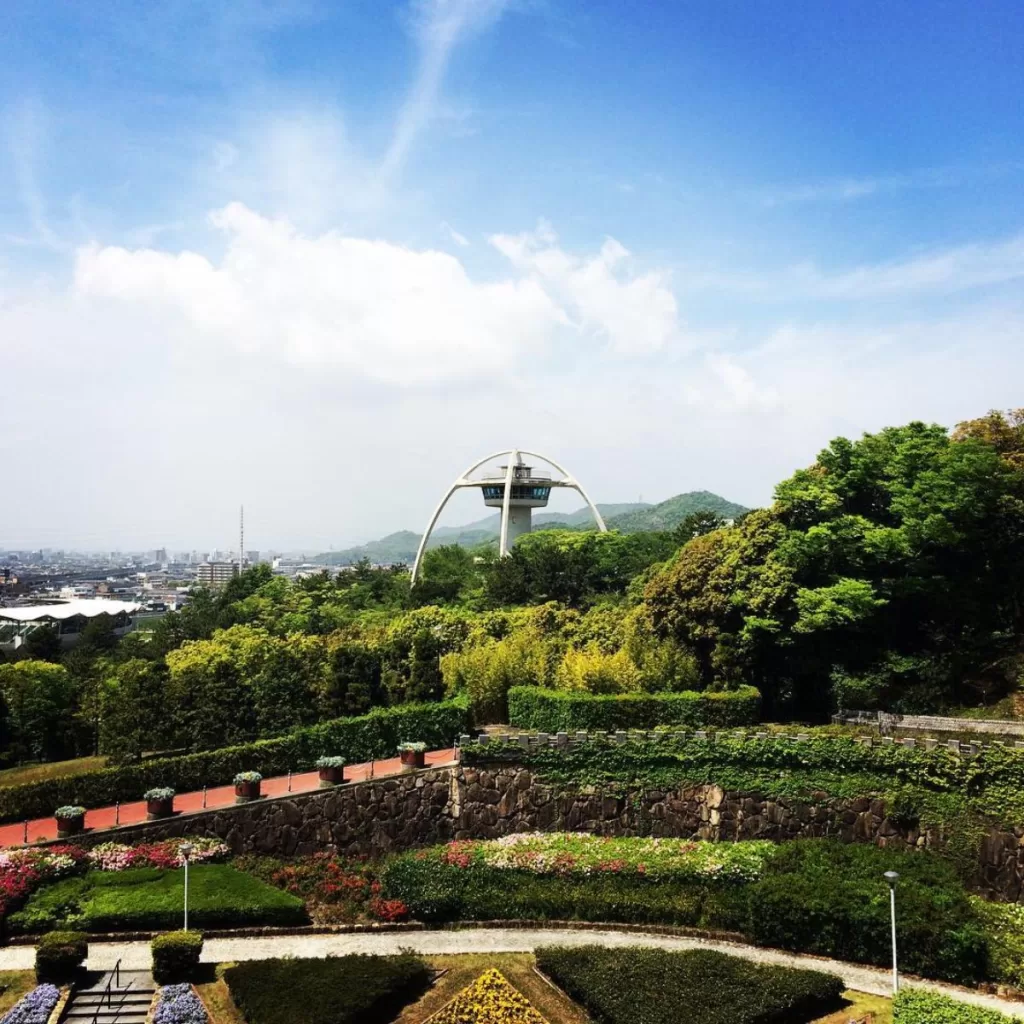 Visiting Tegarayama Central Park during cherry blossom season is an enchanting experience that captures the beauty and essence of the famous sakura blooms in Himeji, Japan. The park is known for its picturesque landscapes, lush greenery, and stunning views of cherry blossoms in full bloom. It provides an idyllic setting for hanami, the age-old tradition of enjoying and appreciating the transient beauty of cherry blossoms.
The park is home to a diverse collection of cherry tree species, including some of the most celebrated varieties in Japan. Visitors can witness the delicate pink and white cherry blossoms adorning the trees, creating a mesmerizing canopy of color.
Strolling along the park's pathways and marveling at the blooming cherry blossoms is a memorable experience that allows one to immerse themselves in the natural beauty of Japan.
---
Himeji Castle Cherry Blossom Viewing Festival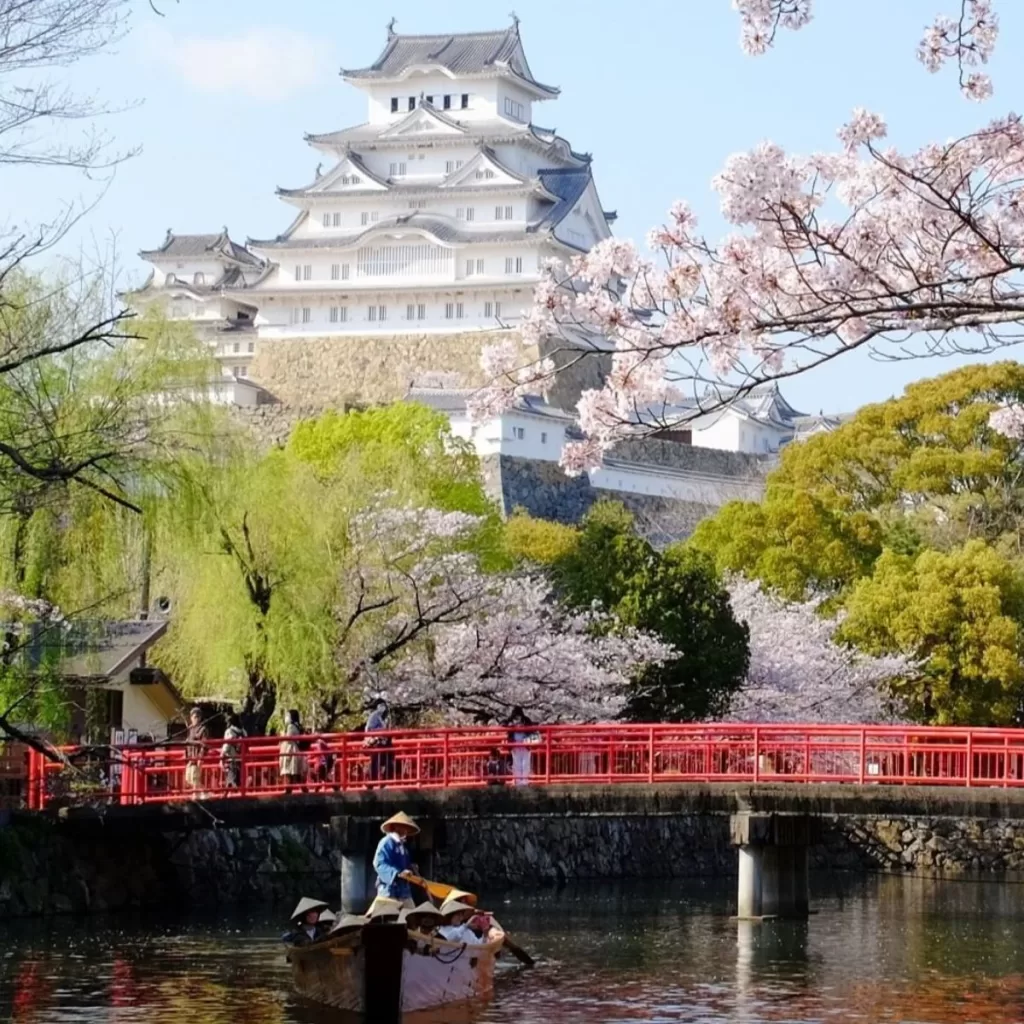 The Himeji Castle Cherry Blossom Viewing Festival is a yearly occasion in Himeji, Japan, that commemorates spring's arrival and cherry tree blossoming.
Held in the picturesque surroundings of Himeji Castle, a UNESCO World Heritage Site, this festival attracts locals and visitors who witness the stunning display of cherry blossoms and partake in various festive activities.
One of the highlights of the Himeji Castle Cherry Blossom Viewing Festival is the enchanting sight of the cherry blossoms in full bloom. The castle grounds transform into a sea of delicate pink petals, creating a breathtaking and ethereal atmosphere. Visitors can take leisurely walks along the castle's moat, enjoying the beauty of the cherry blossoms and reveling in the seasonal charm.
The festival also offers various cultural performances and events. Traditional Japanese music and dance performances, such as koto and tea ceremony demonstrations, provide a glimpse into the country's rich heritage.
---
Otokoyama Senhime Tenmangu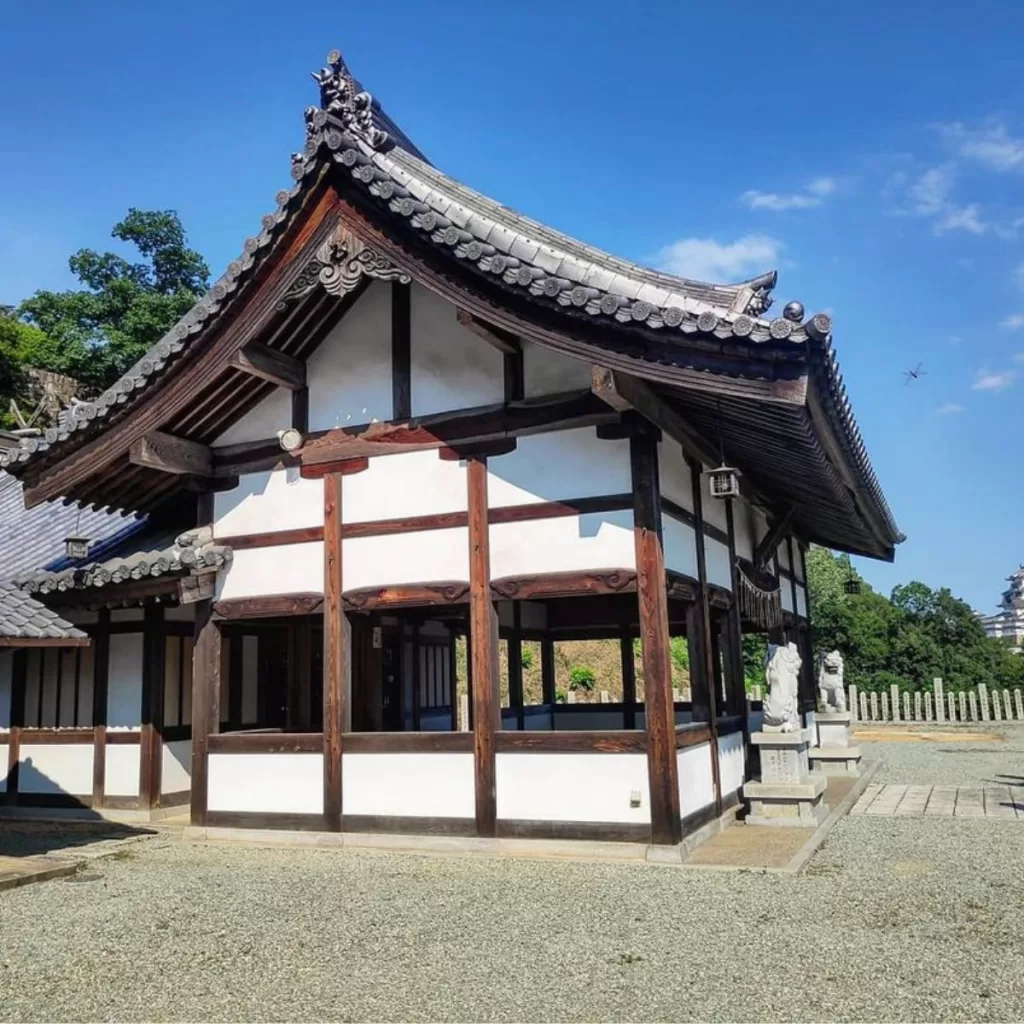 Otokoyama Senhime Tenmangu is particularly renowned for its association with Princess Senhime, who was an influential figure in the Sengoku period. Visiting this shrine provides a unique opportunity to explore an important piece of Japanese history and pay respects to a revered deity.
Princess Senhime, the daughter of Tokugawa Hidetada, played a pivotal role in the political landscape of the Sengoku period. She married Honda Tadatoki, the Lord of Himeji Castle, and subsequently became instrumental in the restoration and development of the castle.
The shrine is dedicated to her memory and acts as a place of reverence for her contributions. Visitors can learn about Princess Senhime's life and legacy through displays and artifacts within the shrine, gaining insights into the history of the region. Exploring the shrine grounds offers a chance to appreciate the unique aesthetics and serene atmosphere created by these architectural features.
---
Otokoyama Haisuiike Park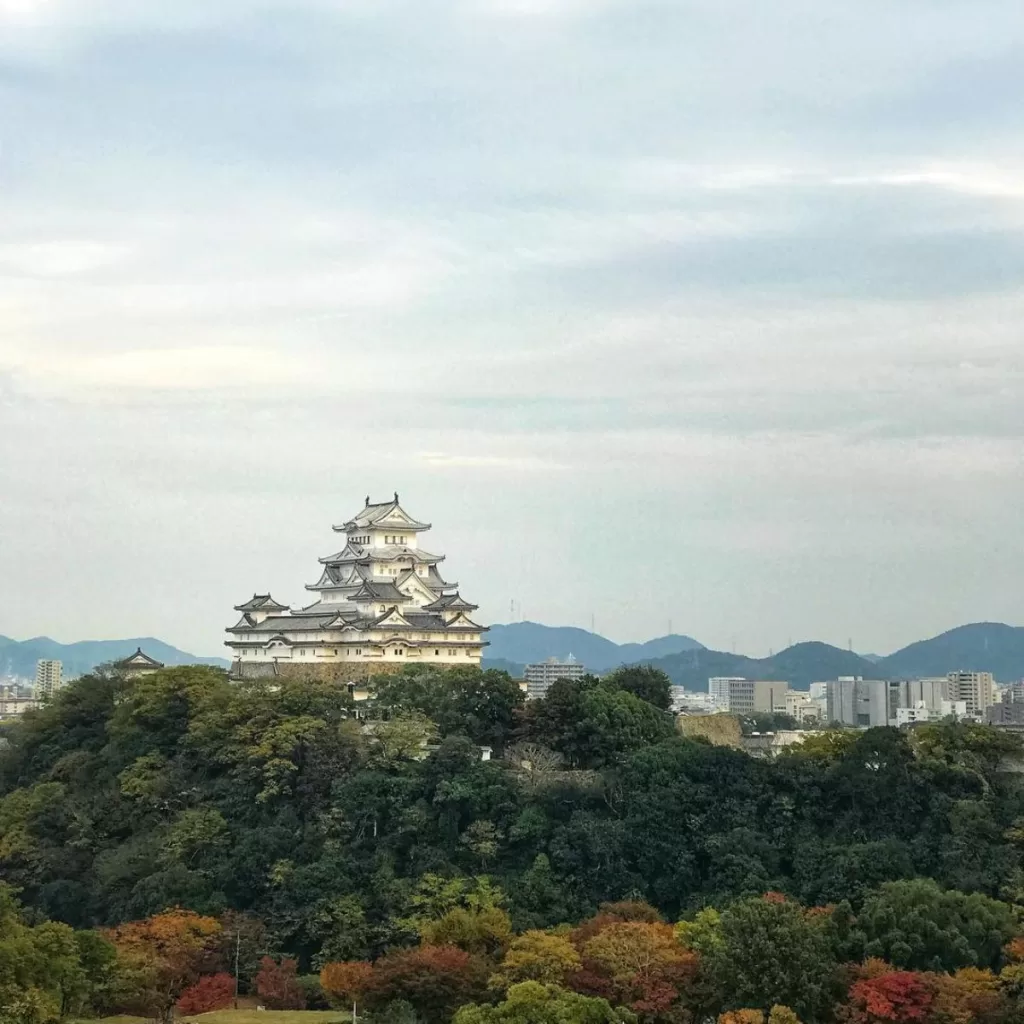 Otokoyama Haisuiike Park is a picturesque and serene park located in Himeji, Japan. Known for its beautiful lake and well-manicured gardens, the park offers a tranquil escape from the city's hustle and bustle. This scenic destination is a popular spot for locals and tourists alike, providing a peaceful retreat and a chance to immerse oneself in nature's beauty.
One of the important aspects of Otokoyama Haisuiike Park is its stunning lake, which serves as the centerpiece of the park. The lake's calm waters reflect the surrounding scenery, creating a serene and picturesque atmosphere.
Visitors can stroll along the lakeside paths, take in the breathtaking views, and enjoy the tranquility offered by the soothing sound of the water. The park is also a great place for bird-watching, as various species of waterfowl and migratory birds can be spotted in and around the lake.
---
Himeji Shopping Center
This vibrant shopping destination provides a wide variety of stores, boutiques, and eateries, providing visitors with an enjoyable and convenient shopping experience. With its diverse selection of shops and services, Himeji Shopping Mall caters to locals' and tourists' needs and preferences.
From well-known international brands to local specialty stores, the mall offers various options for fashion, accessories, electronics, cosmetics, home goods, and more.
Visitors can explore the latest trends or find unique items to take home as souvenirs. The variety of stores ensures that shoppers of all ages and tastes can find something interesting.
---
Try Local Dish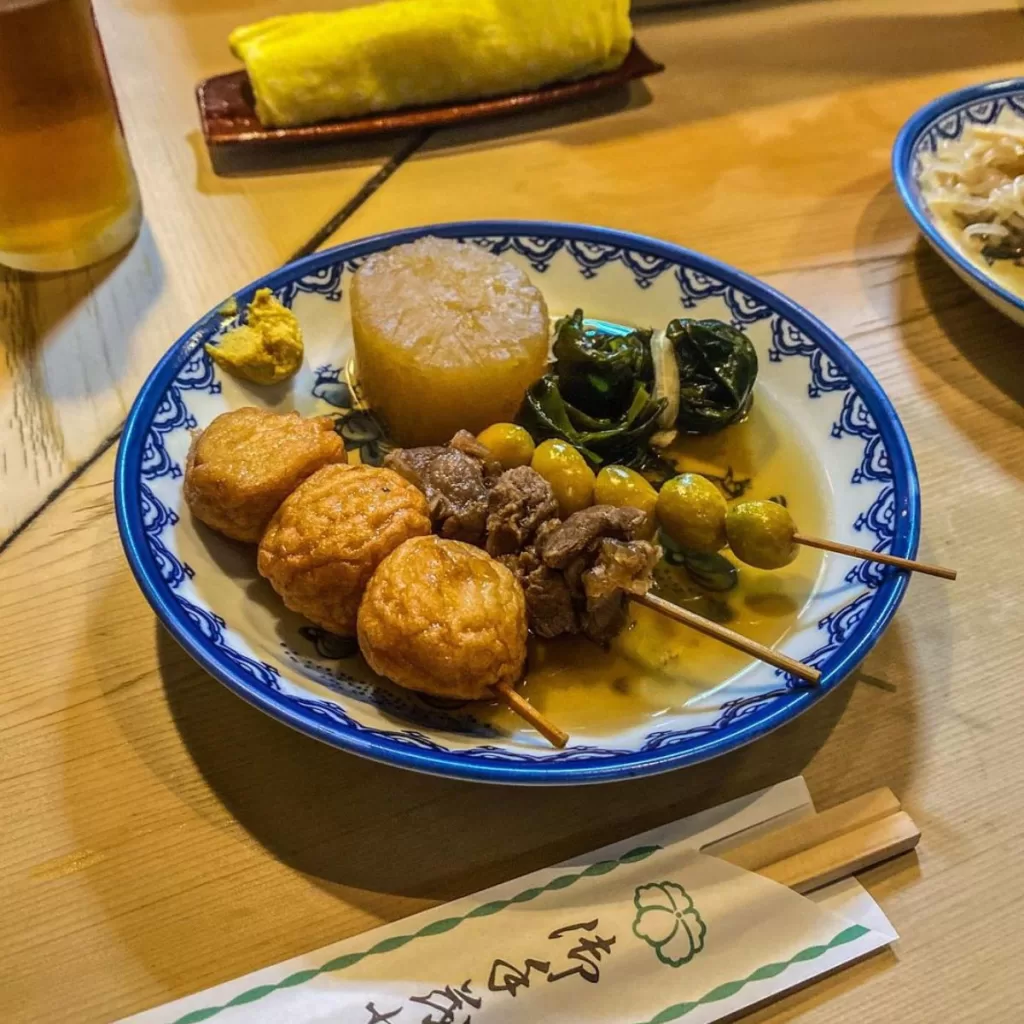 Himeji Oden is a beloved local dish in Himeji, Japan, known for its comforting and flavorful qualities. This traditional hot pot dish consists of various ingredients, such as daikon radish, boiled eggs, tofu, fish cakes, and vegetables, simmered in a savory soy-based broth. The ingredients absorb the delicious flavors of the broth, resulting in a hearty and satisfying dish that warms both the body and soul.
One of the key characteristics of Himeji Oden is the use of high-quality ingredients. The daikon radish, often the star of the dish, is sourced locally and adds a sweet and soft texture.
The fish cakes, made from fresh fish and other ingredients, come in various shapes and flavors, adding depth and variety to the dish. The attention to detail and the use of fresh, seasonal ingredients contribute to the exceptional taste of Himeji Oden.
---
Himeji Sake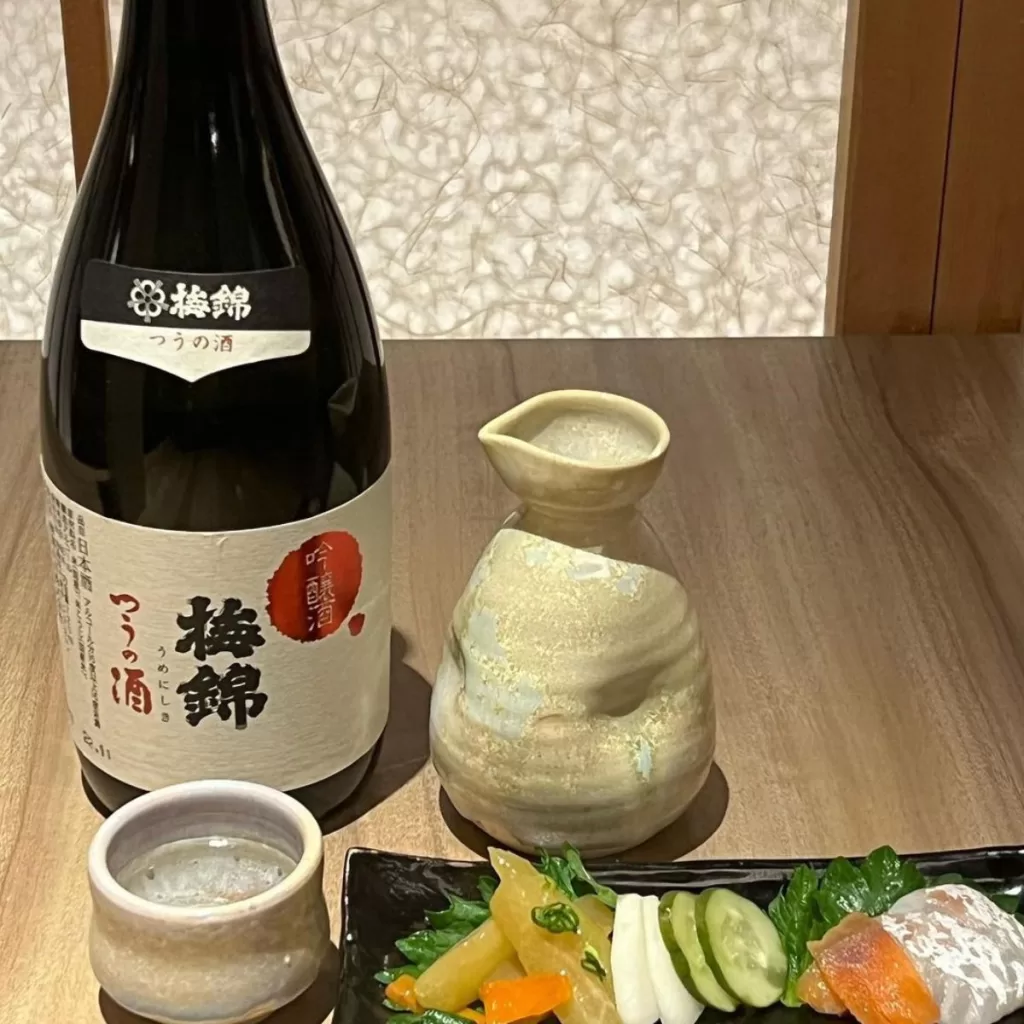 Trying Himeji sake is an essential experience for visitors to Himeji, Japan, as it allows them to immerse themselves in the rich sake culture of the region. Himeji is known for its esteemed sake breweries, which produce various high-quality sake.
When trying Himeji sake, it's important to appreciate the craftsmanship and attention to detail that goes into its production, resulting in a smooth, complex, and full of flavor.
Sake pairing with local Himeji cuisine can further enhance the experience, as the flavors of the food and sake complement each other, creating a harmonious dining experience.