Takayama, situated amidst the scenic mountains of the Hida region in Central Japan, boasts many exceptional attractions that make it a coveted destination in Northern Japan. Here, we present a curation of Takayama's 15 best things to do.
Takayama Morning Markets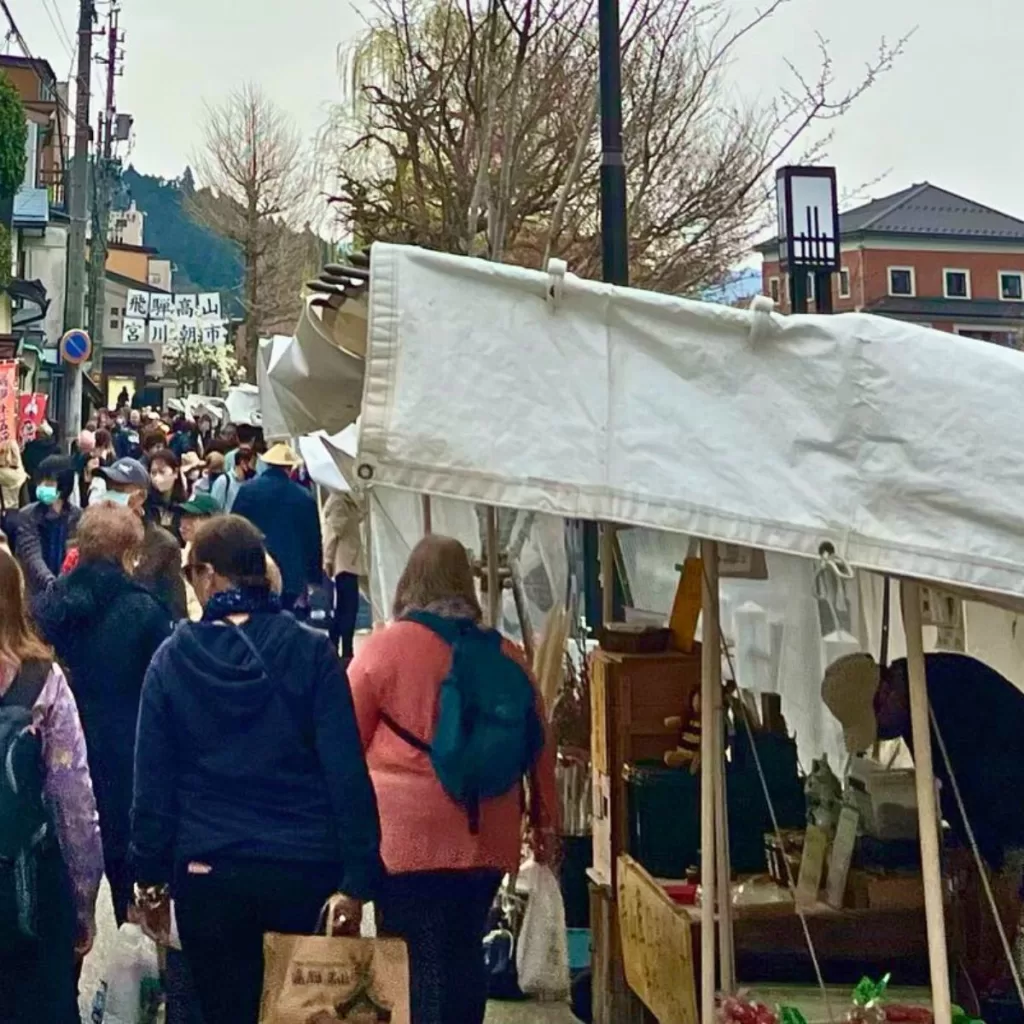 One of Takayama's top attractions, the bustling open-air Morning Markets explode with vendors selling everything from farm-fresh produce and flowers to local crafts. The Miyagawa Market lines the Miyagawa River with stalls full of vibrant crops, snacks like grilled rice cakes, and charming souvenirs.
Across the river, the smaller Jinya Mae Market offers more artisanal goods and a glimpse into daily shopping. Wander through the markets as locals have for centuries before exploring the quaint streets of historic Takayama.
---
Takayama Jinya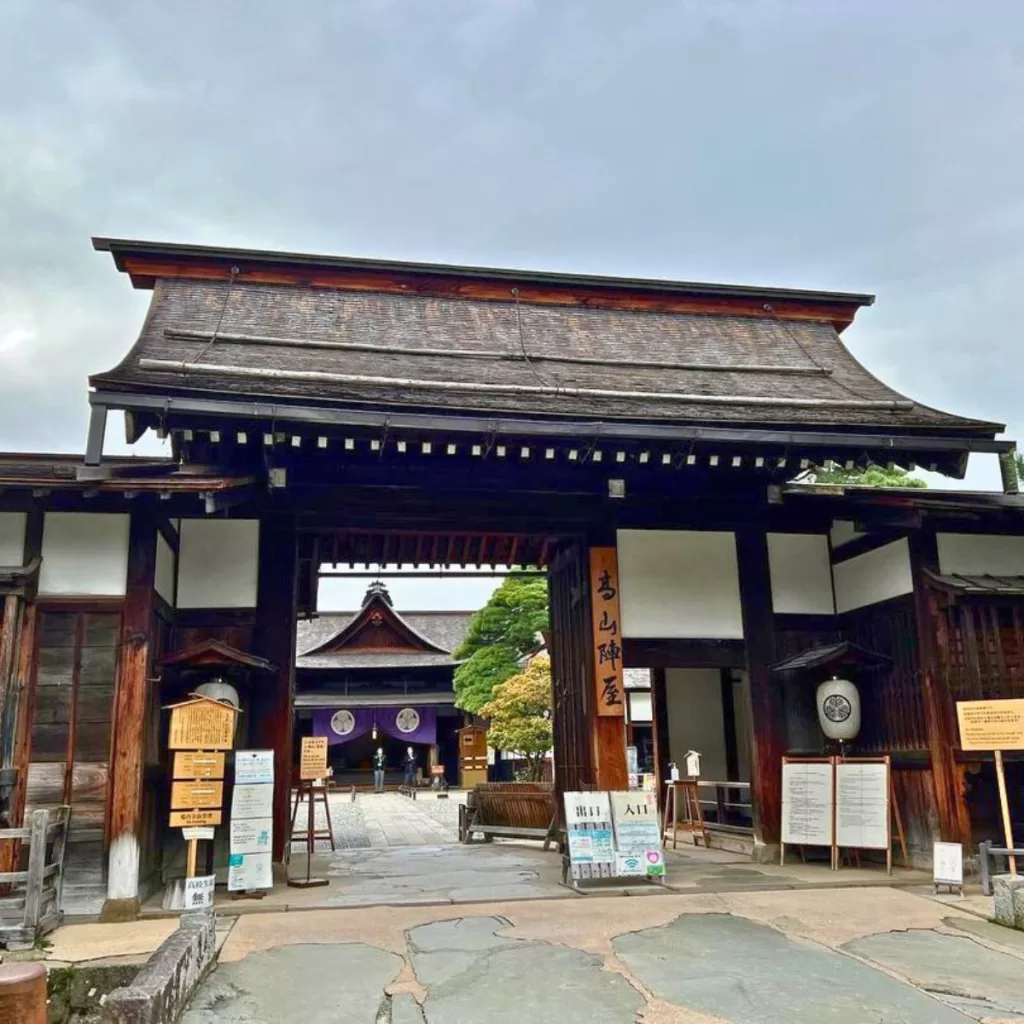 Once the governing office for the region, Takayama Jinya stands as one of Japan's most beautiful and well-preserved Edo-period buildings. The Jinya functioned as the administrative center and courthouse under the rule of the Tokugawa shogunate.
Wander through the assembly halls, office rooms, and gardens to glimpse the building's past roles. See the rice granary, torture chambers, and old government office where officials dictated laws. With its handsome architecture and history, Takayama Jinya provides insight into Japan's feudal era.
---
Hida Folk Village
Step back in time at Hida Folk Village, an open-air museum preserving over 30 traditional farmhouses and buildings from the Edo and Meiji periods. Relocated here from across the region, highlights include towering gassho-zukuri thatched roof homes, waterwheels, storehouses, and more.
Costumed docents demonstrate traditional crafts, from woodworking to silk production, while ducks and chickens roam the grounds. With its winding dirt paths linking relics of Japan's architectural past, Hida Folk Village offers an immersive village experience.
---
Takayama Festival Floats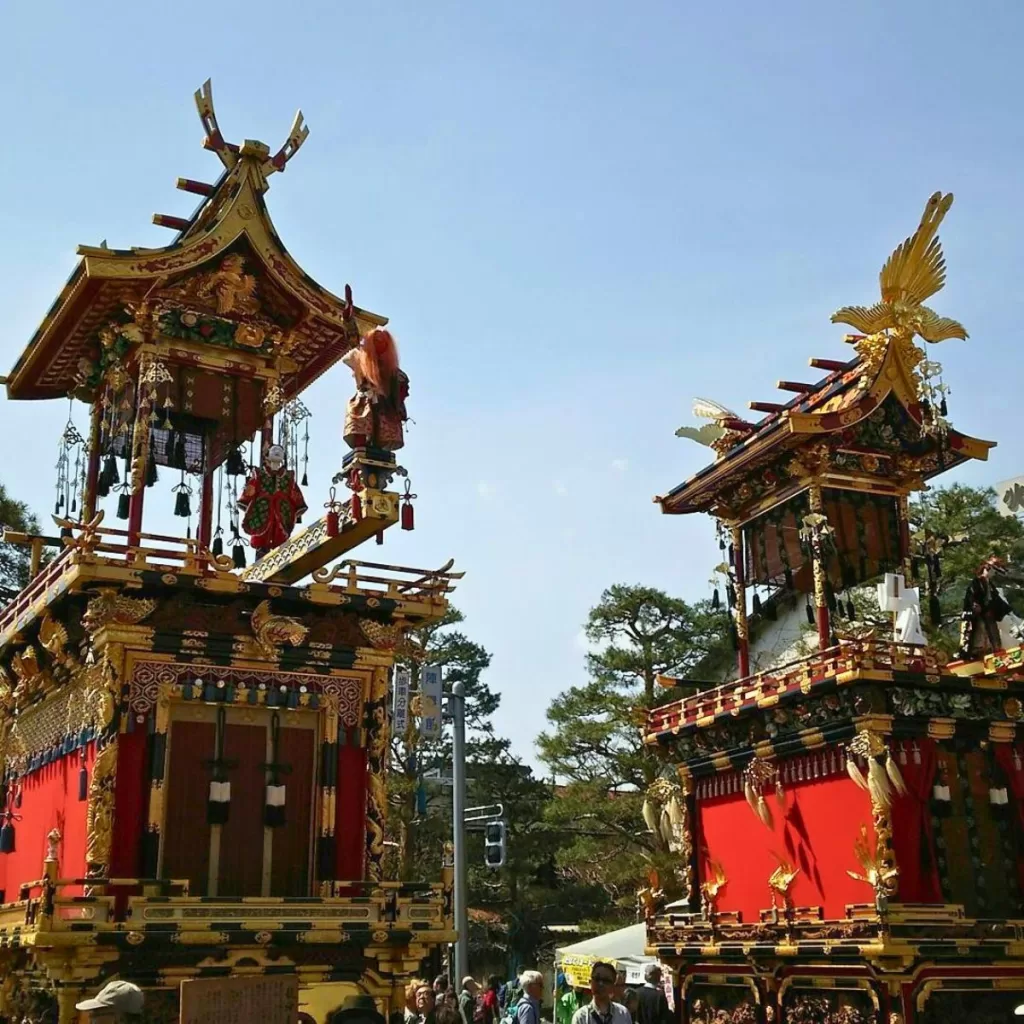 Twice a year during spring and fall, Takayama comes alive during its famous Matsuri festivals celebrated since the 1600s. Elaborate floats called yatai are paraded through the old town streets in an electrifying atmosphere. When not in use, the spectacular floats can be admired at the Takayama Yatai Kaikan Museum.
Groups pull floats featuring intricate carvings, dolls, and tapestries of folk tales and legends. Autumn floats are decorated with gilded chrysanthemum art. Tribal music, dancing, chanting, and sake-barrel breaking amp up the festive mood. Attending either lively festival is a Takayama highlight.
Intricately carved and painted with gilded metal ornamentation, the floats depict folk tales through masterful artistry. Constructed using advanced joinery techniques, some date back centuries. Live demonstrations show how they are skillfully maneuvered during the processions. Marveling at the floats provides insight into Takayama's proud festival traditions.
---
Takayama Old Town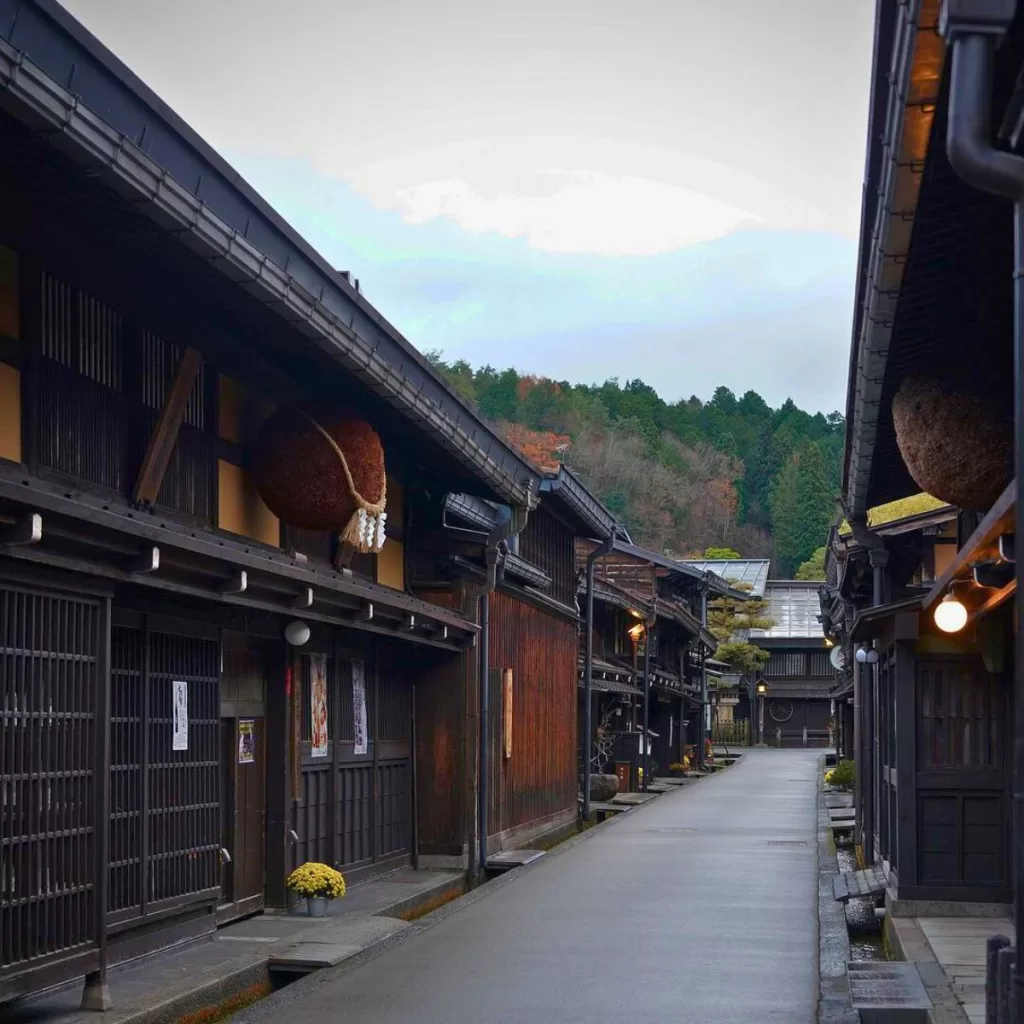 With its beautifully preserved wooden buildings, sake breweries, cafes, and shops, Takayama's atmospheric Old Town transports visitors back to the Edo period.
Historic highlights include the 300-year-old Yoshijima House and the centuries-old Takayama Morning Market. Museums like the Kusakabe Folkcraft Museum offer cultural insight. Wandering the narrow streets takes you to cafes, sake breweries offering tastings, and shops selling folk art. For an immersion in ancient Japan, a stroll through Old Town is a step back in time.
---
Shorenji Temple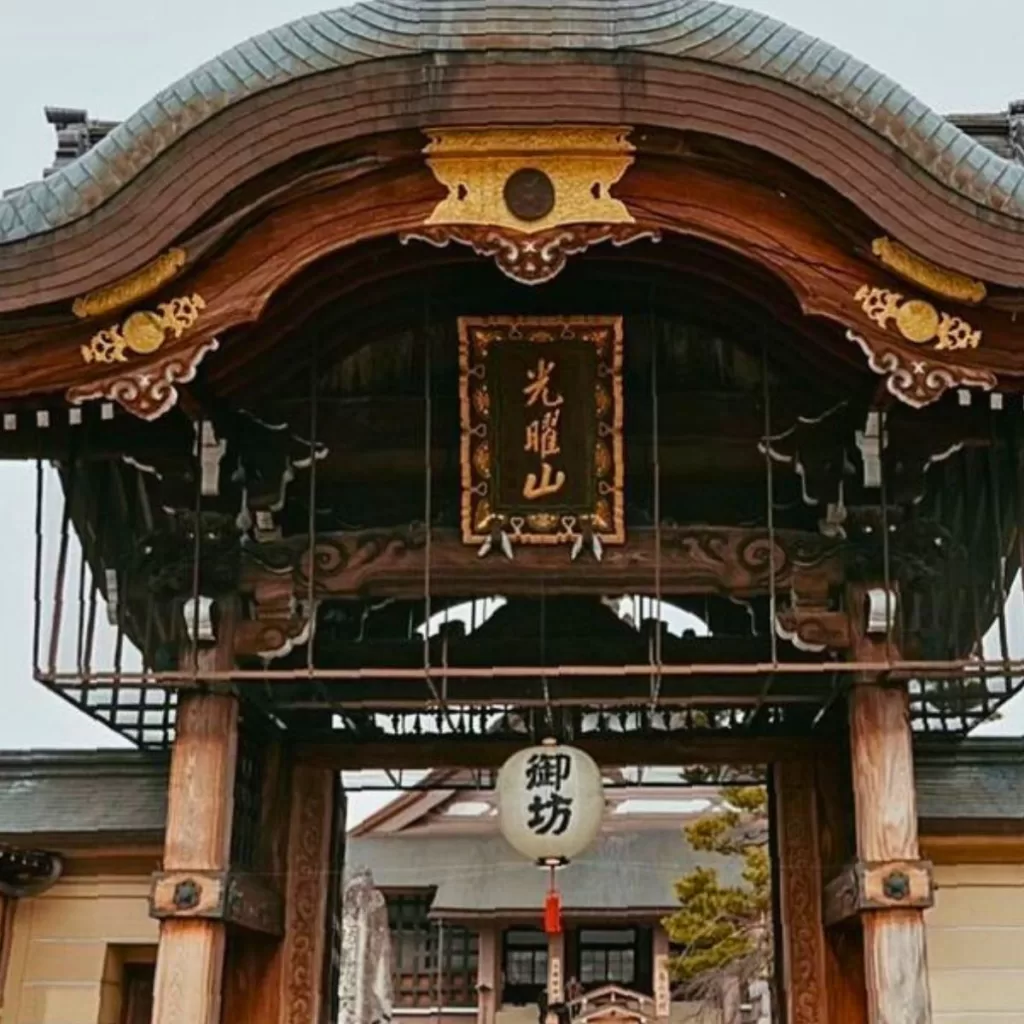 Founded in 1504, the Shorenji Buddhist temple complex contains peaceful walking trails winding through ancient cedar forests. The atmospheric main hall dates back to the 16th-century Muromachi period. Inside, see the temple's treasured Buddha statues and sacred Shinto shrines.
Outdoors, moss-covered stupas, and stone statues create little surprises waiting in the woods. The maple tree leaves here burst into magical reds, yellows, and oranges in autumn. For a temple visit surrounded by natural and cultural beauty, exploring Shorenji makes for a perfect Takayama activity.
---
Shiroyama Park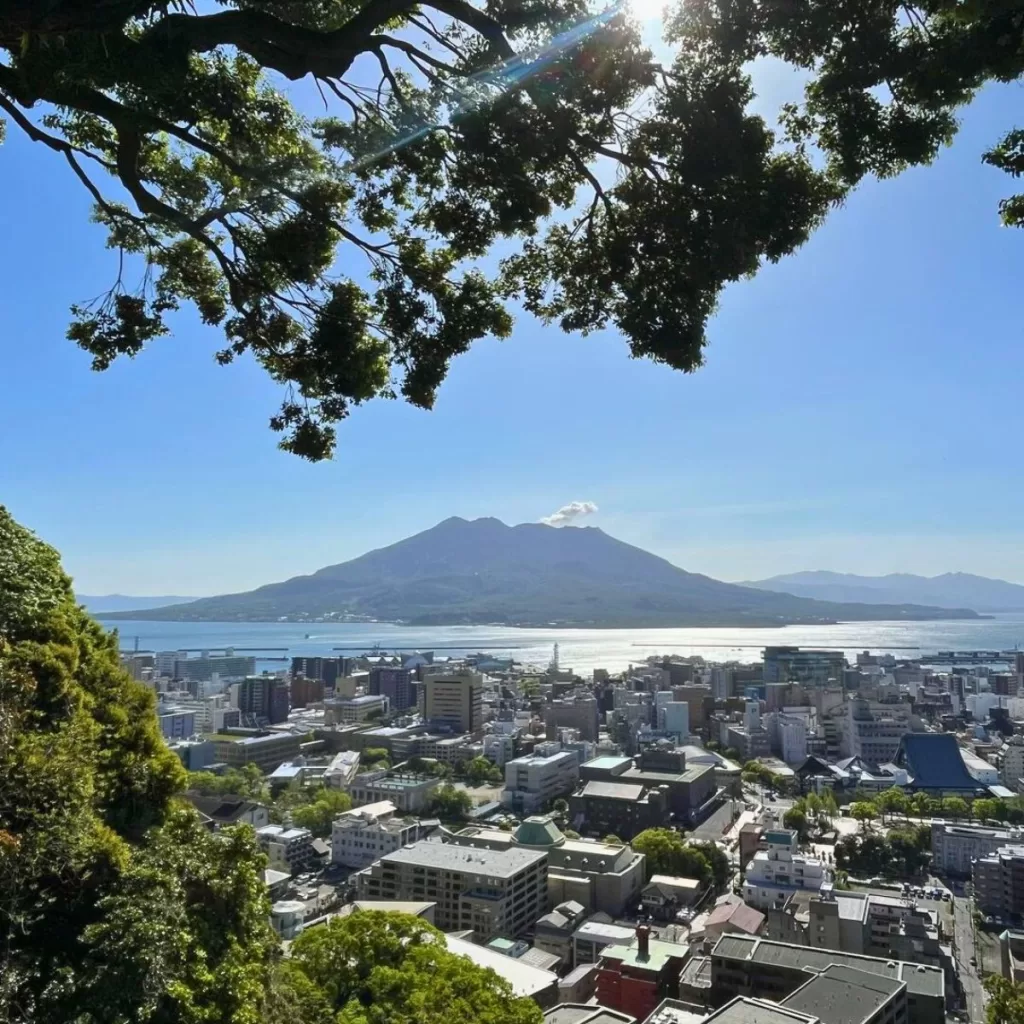 For stunning elevated views over Takayama's historic streets, make the short hike up to Shiroyama Park, perched atop a hill in town. The scenic overlook provides breathtaking panoramas of the terracotta rooftops along with the Southern Japanese Alps in the distance.
Walk along the wooded trails and tee off at the park's small putting green. Don't miss visiting the scenic Shiroyama Jinja Shrine, built over 1,300 years ago, and the Takayama Shoukokan art museum within the park grounds. With its picturesque views, Shiroyama Park is a beautiful spot to photograph Takayama from above.
---
Hida Takayama Museum of Art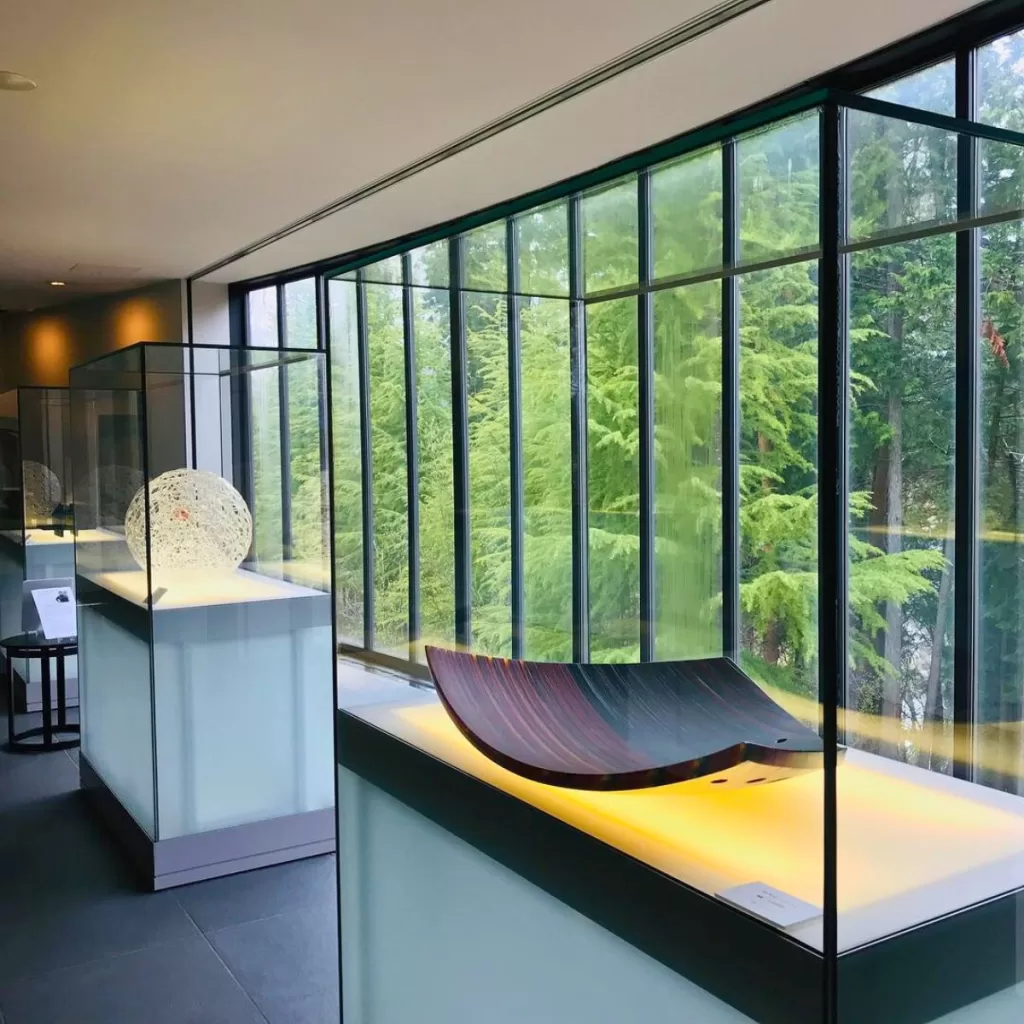 Displaying over 1,500 artworks from Japan and abroad, the Hida Takayama Museum of Art impresses visitors with its varied collections. The contemporary building designed by famed architect Tadao Ando houses ancient to modern Japanese art.
Works range from medieval Buddha statues and calligraphy to tea bowls, ukiyo-e prints, abstract paintings, and contemporary installations. Temporary exhibits highlight regional art and crafts like Hida carving. Surrounded by ponds and natural light, the museum integrates harmoniously with its surroundings.
---
Teddy Bear Eco Village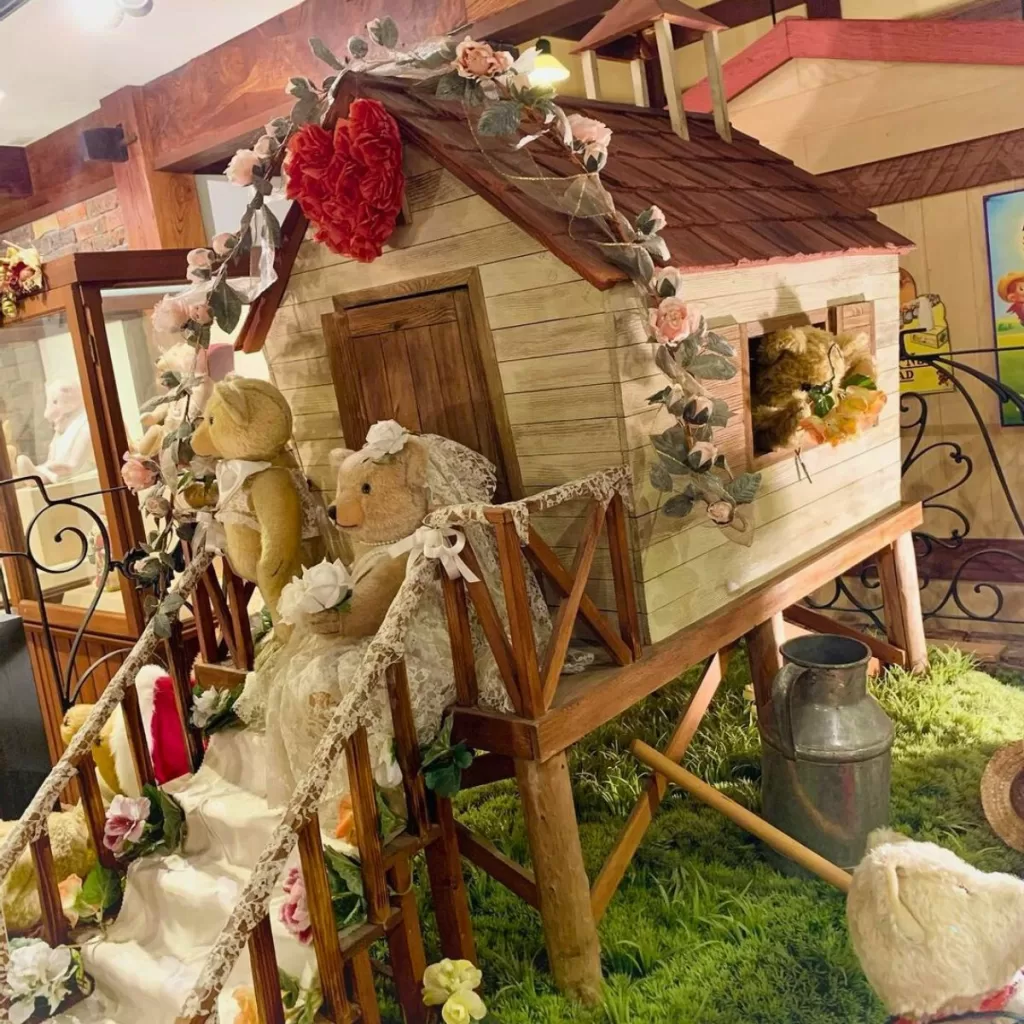 Get playful visiting the Teddy Bear Eco Village featuring over 1,000 teddy bears gathered from around the world displayed in scenes from fairy tales to space adventures. The handmade bears are lovingly crafted, from a smokey teddy firefighter to bears dressed as sushi.
Inspired-themed areas include the bear-filled English Village, Fantasia Land, and Santa Village during the holidays. Fun events occur seasonally, too. With creative bear-related crafts and gifts in the shop, this village offers quirky fun for all ages.
---
Shomyo Falls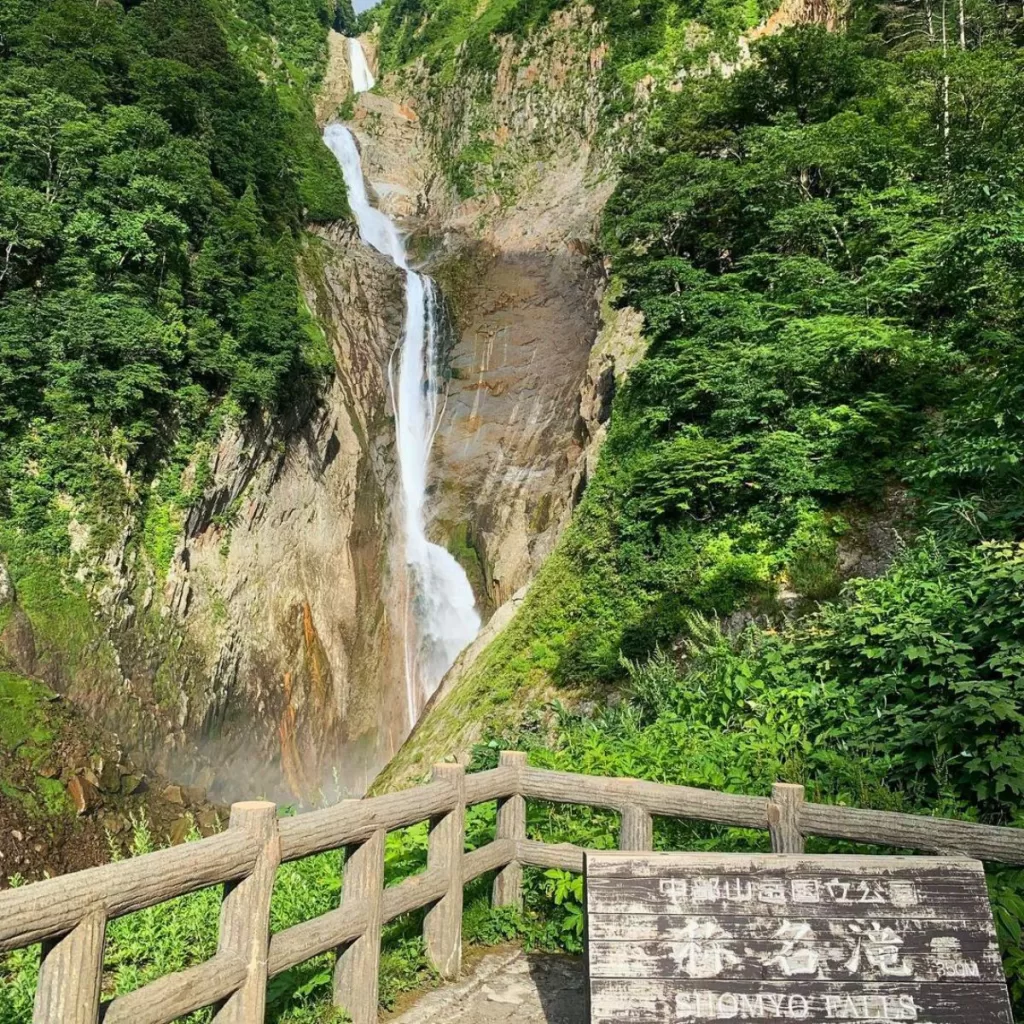 See nature's beauty at Shomyo Falls, one of Japan's prettiest waterfalls located outside Takayama. From various viewing platforms, admire the perfectly symmetrical twin falls cascading down 20 meters into a rocky gorge.
Paths take you to different vantage points for photographing and observing the waterfall's harmonious shape. Visit at night to see the falls dramatically lit up. Stroll along the nature trails around Shomyo, lined with maple trees that glow bright red in fall. For an easy-access scenic experience from Takayama, Shomyo's sublime falls delight visitors year-round.
---
Shirakawa-go Day Trip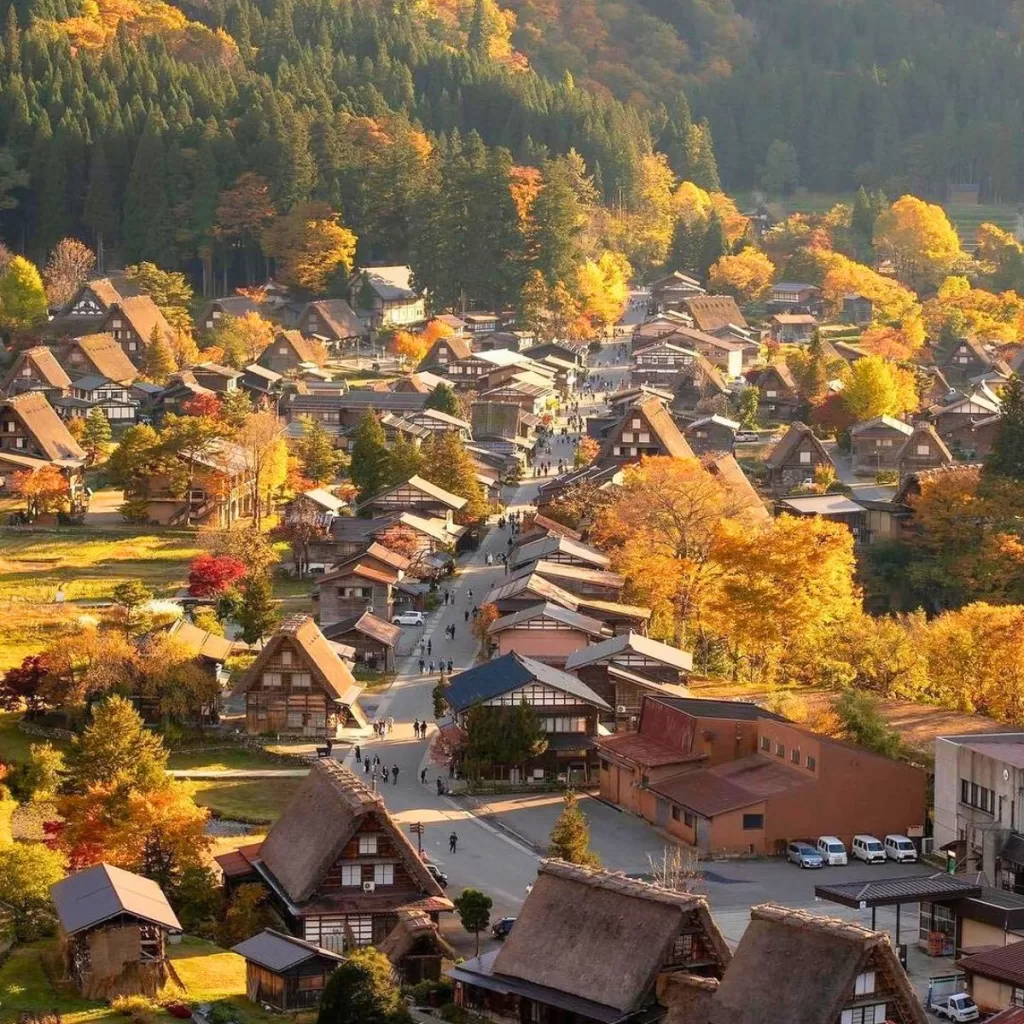 The remote mountain village of Shirakawa-go makes for a memorable day trip from Takayama to experience life in a historic Japanese village. Declared a UNESCO site, over 100 gassho-zukuri thatched homes dot the peaceful countryside, surrounded by picturesque rice paddies and forested hills.
Visit sites like Shiroyama Observatory for panoramic views over the gassho-zukuri roofs. Being immersed in the fairytale-like rural village scenery of Shirakawa-go is an unforgettable glimpse into old Japan.
---
Founded in the early 8th century, Kokubunji Temple stands as one of Japan's oldest provincial temples, built at the behest of Emperor Shomu. The historic wooden main hall houses a rare wooden seated Buddha statue dating back to the temple's early days.
Surrounding moss-covered stupas and the atmospheric cemetery evoke the ancient past. The temple sits adjacent to a sprawling 4,000-acre park perfect for strolling. For a cultural and natural experience, visit the timeless temple grounds of peaceful Kokubunji.
---
Yoshijima Heritage House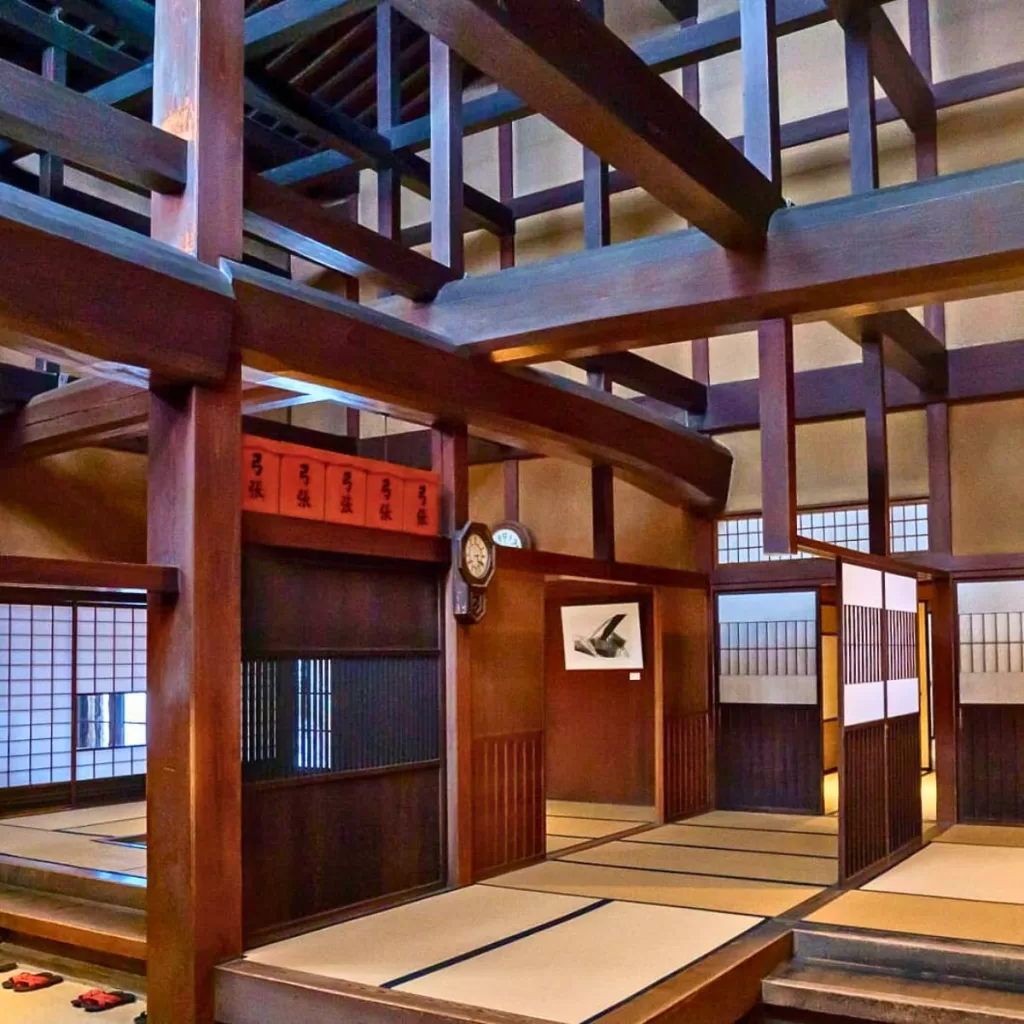 Get a glimpse into a life long ago at Yoshijima Heritage House, home of a wealthy Edo Period merchant family and one of Takayama's prime historical attractions. The spacious 220-year-old residence maintains its original architectural brilliance, with signature features like shiny wooden beams, elegant screens, and carved transoms.
Costumed guides provide insight during the house tour or brew fresh matcha tea. Surrounded by a peaceful garden, Yoshijima Heritage House transports you to old-world Japan.
---
Kami Sannomachi Street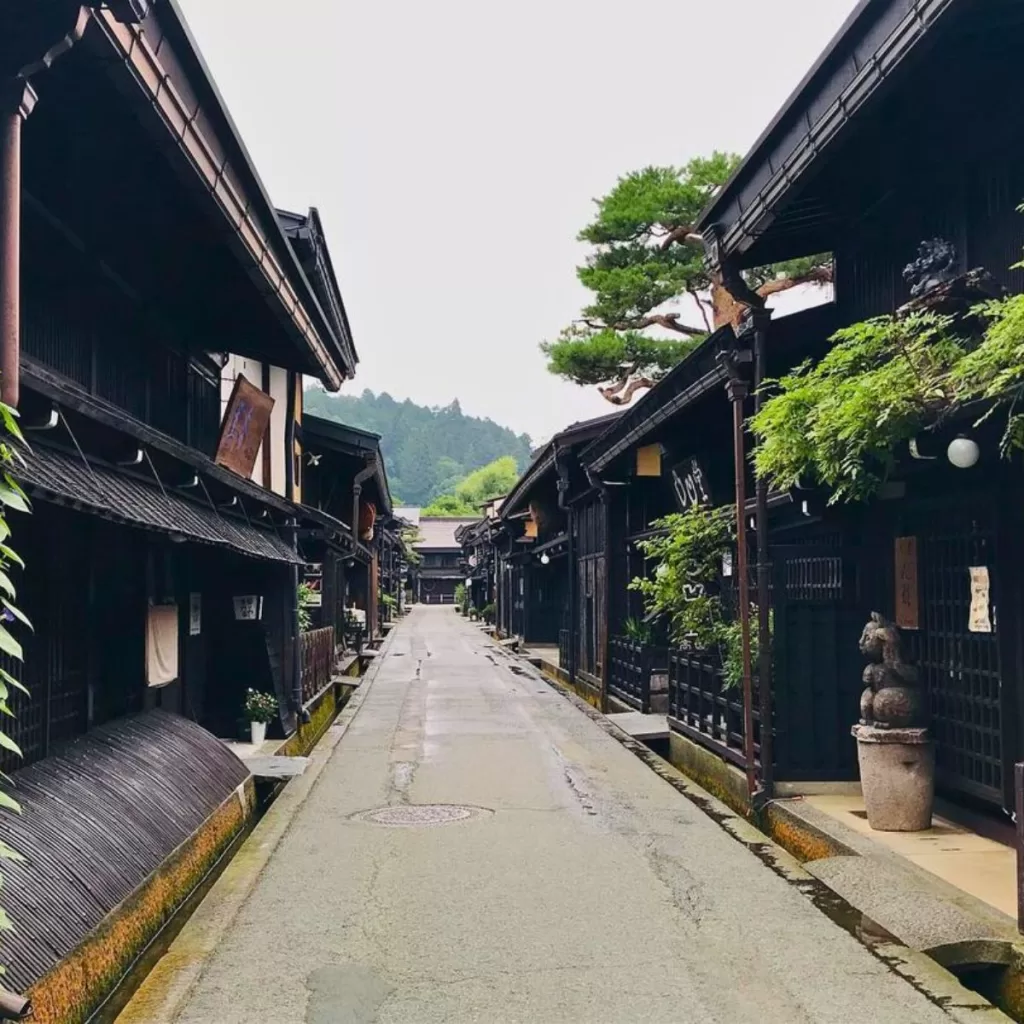 Lined with preserved wooden buildings, Sannomachi Street in Takayama whisks you back to the Edo period as you stroll its length. Old merchant homes contain cafes, sake breweries, and craft shops perfect for browsing.
Historic highlights include the ore mines' Shitamachi Museum, artsy galleries, and the Teddy Bear Eco Village. With its narrow lanes, running streams, and charming architecture, Sannomachi Street captures ancient Japan's merchant town aesthetic.
---
Higashiyama Temple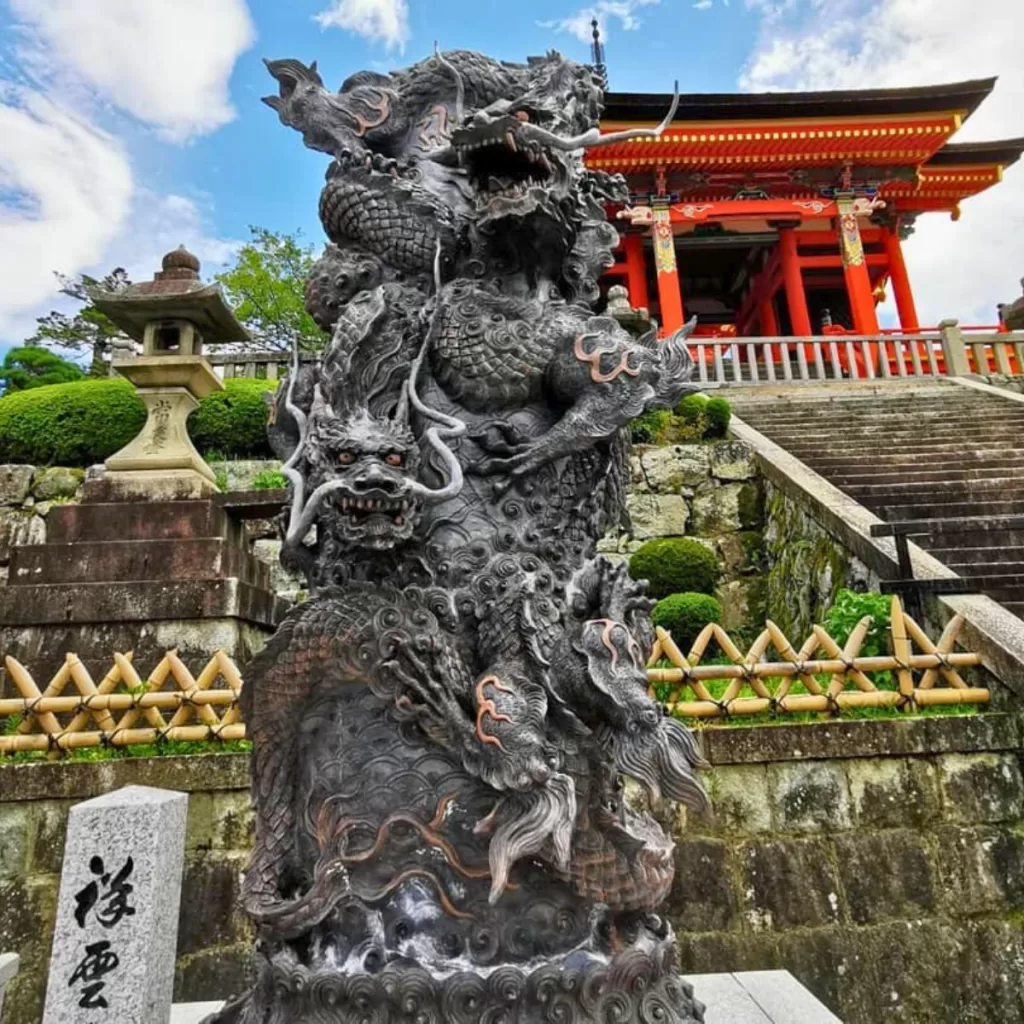 Escape into nature at Higashiyama Temple, set in the forested hills east of central Takayama. Founded in 1692 by the town to appease the gods, the atmospheric temple buildings blend into the landscape. Trees and moss complement the dark wooden architecture, and the air hums with the sound of chanting monks.
Visit the Sanscrit library, bell tower, and main hall to see important cultural artifacts before wandering the walking trails that weave through the cedar forest behind the complex. For temple serenity surrounded by woods, head to Higashiyama.
---
Hida Beef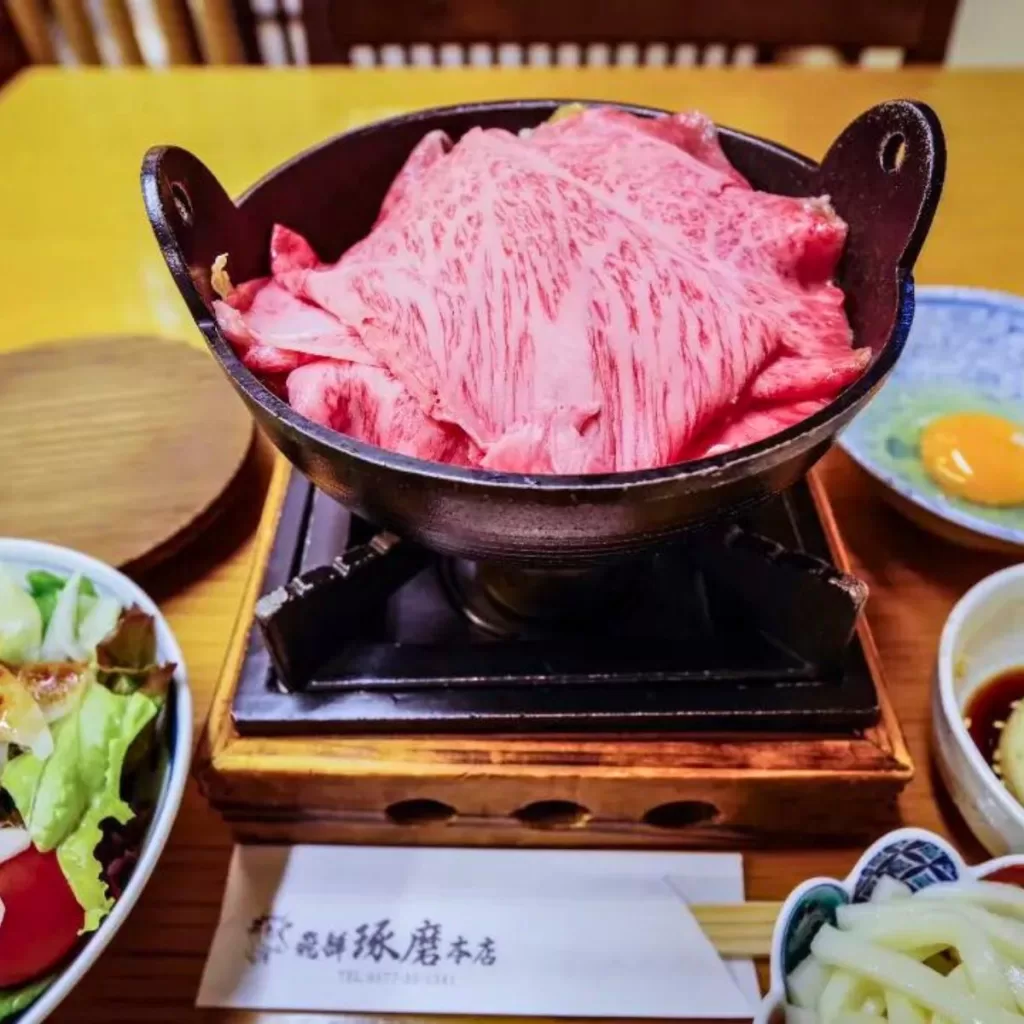 Renowned as some of the finest wagyu beef in Japan, Hida beef from local Hida-gyu cattle makes for memorable eating in Takayama. The high marbling achieved through traditional techniques results in succulent, flavorful cuts.
Taste premium Hida beef as shabu shabu hot pot or sukiyaki alongside seasonal vegetables. Many restaurants also serve more affordable Hida beef donburi and ramen, showcasing the tender meat. For the ultimate carnivorous experience, savoring Hida beef is a must.
---
Sakurayama Hachimangu Shrine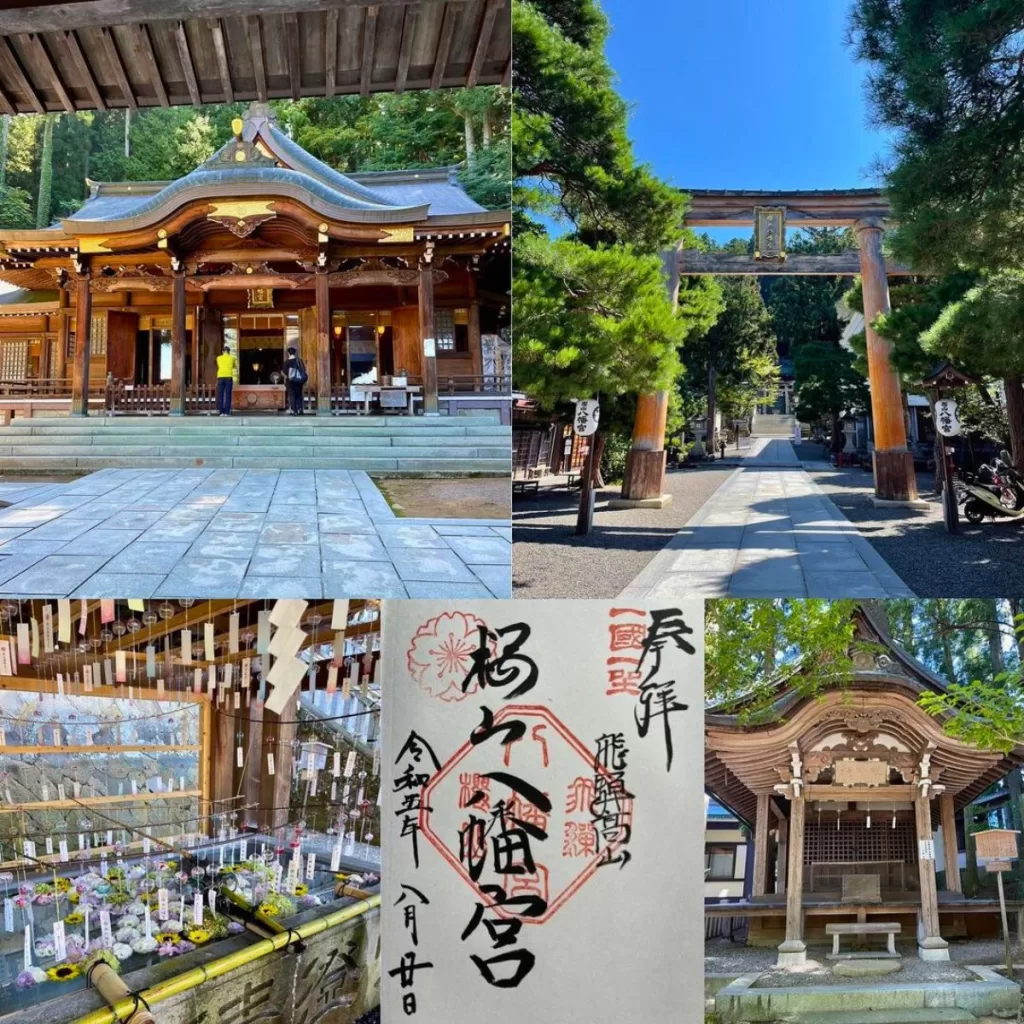 Dedicated to the Shinto god of war, Sakurayama Hachimangu overlooks Takayama atop a hill blooming with over 6000 cherry trees. Their blossoms in spring attract crowds who come to picnic under the pink canopy.
Other draws are the small folk museum, lucky charms sold on site, and the romantic approach lined with vermillion torii gates. Enjoy scenic vistas of Takayama from the observation deck. For cherry blossom viewing or spiritual rejuvenation, Sakurayama Hachimangu Shrine delights visitors.
---
Shinhotaka Ropeway
The thrilling Shinhotaka Ropeway soars above the sprawling countryside, offering breathtaking views of the Japanese Alps. Departing from Nokogiriyama Station, this scenic 15-minute gondola ride lifts you over scenic hiking trails, waterfalls, and woodlands before arriving at the lookout platform atop Mount Hotaka.
At 2156 meters, the panoramic mountain vistas stretching out as far as imagination allows will leave you awestruck. For an unforgettable ride into the clouds, Shinhotaka Ropeway is a must.
---
Takayama Tanabe Art Museum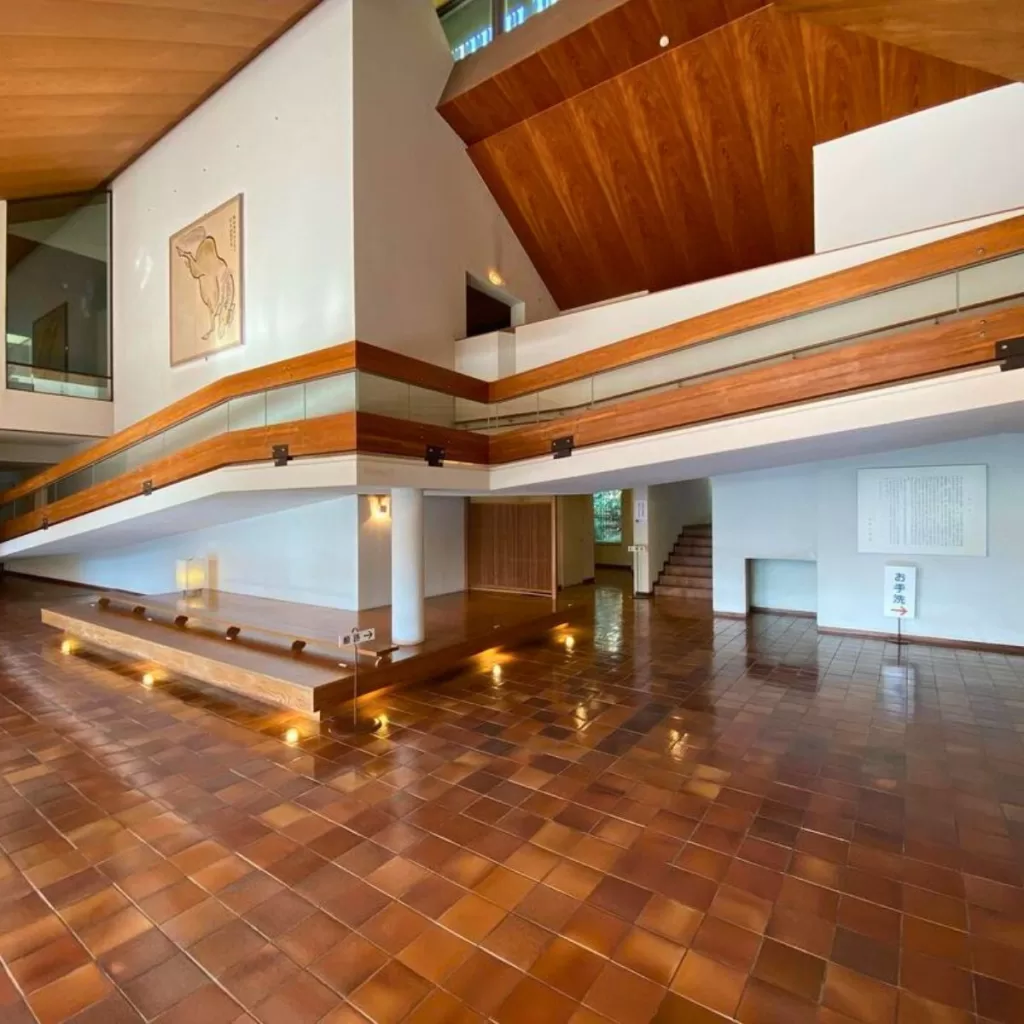 With over 1300 pieces showcasing Japanese and international artists, the Tanabe Art Museum immerses you in an eclectic mix of styles and media. See modern Japanese paintings and prints from the likes of Yokoyama Taikan.
Western works range from Monet's Water Lilies to Chagall's whimsical figures. The diverse sculptures and installations defy cultural boundaries. Combined with the contemporary architecture, this little-visited art gem makes for a refined Takayama activity.
---
Higashiyama Walking Course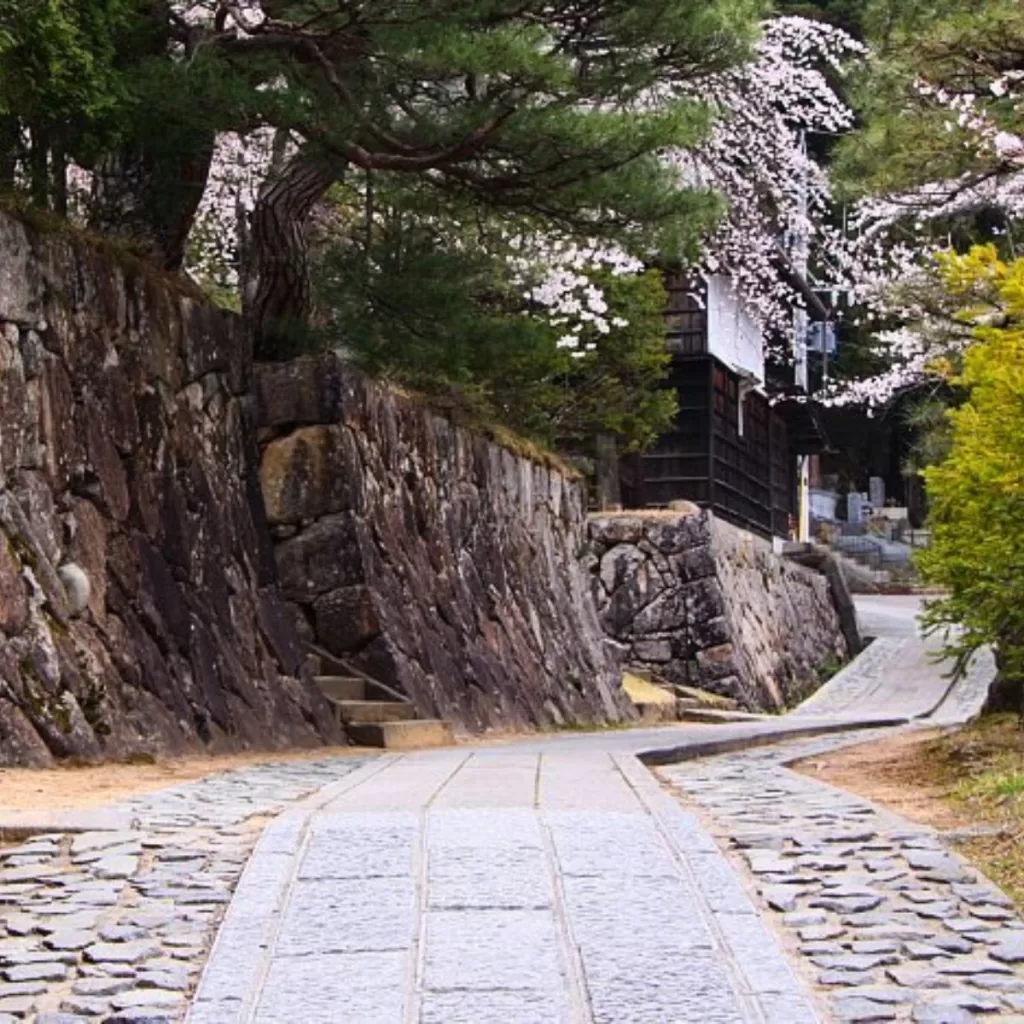 Perfect for leaf peeping, the Higashiyama Walking Course winds through maple and ginkgo groves flush with vibrant fall colors. Following the rocky course along the Nakao River also leads past idyllic countryside scenes like terraced rice paddies, historic wooden bridges, and charming farmhouses.
With the Japanese Alps as a backdrop, the walk encapsulates Takayama's picturesque landscape. Carry a sketchbook to capture the seasonal beauty.
---
Yatai Kaikan Festival Floats Park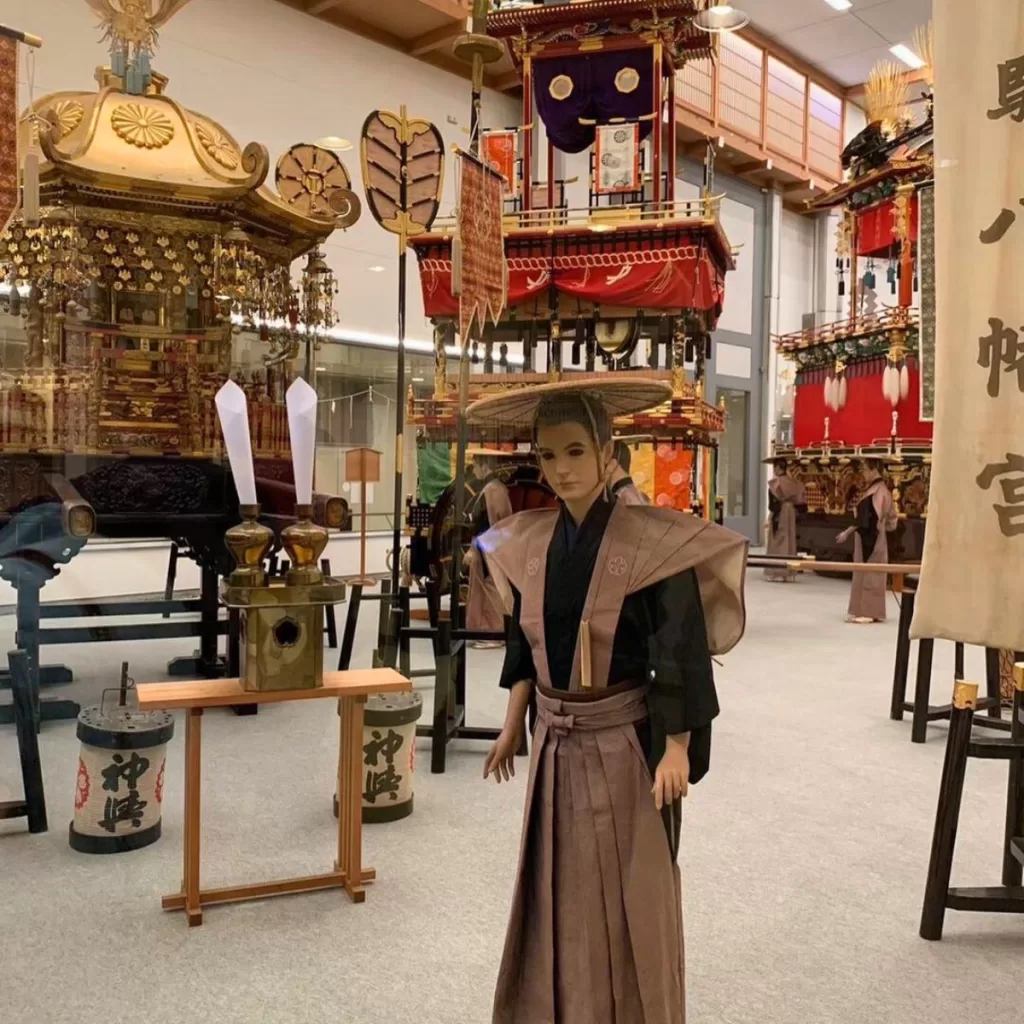 Get an up-close look at Takayama's magnificent festival floats on display at Yatai Kaikan. These towering floats dating back to the 17th century emerge only for biannual Takayama Matsuri celebrations. But marveling at their elaborate carvings and decorations – from mythical beasts to gilded flower arrangements – is possible here year-round. Treat yourself to matcha and regional sweets in the tea house. Seeing the floats anytime is a treat for those who missed the festivals.
---
Kusakabe Folk Museum
Located in the heart of Takayama's old town, the Kusakabe Folk Museum offers a fascinating glimpse into traditional life in the Hida region. The museum is housed within a well-preserved former merchant residence from the 19th century. Inside, you'll find a diverse collection of household items, farming tools, and artifacts that illustrate the daily lives of Takayama's residents over the centuries.
Highlights of the museum include the kitchen area that displays cooking utensils and ceramics used for food preparation and storage. There is also an extensive collection of intricate textiles made using the area's traditional techniques, including the beautiful Hida silk brocade. Upstairs, you can see the structure of the old thatched roof along with a bedroom and living area decorated with furnishings common in local homes of the Edo and Meiji periods.
Spending an hour or two exploring the Kusakabe Folk Museum lets you immerse yourself in Takayama's rich history and culture. The knowledgeable staff help bring the exhibits to life. With its in-depth exhibits portraying traditional livelihoods coupled with the building's origins as an Edo-era merchant home, the Kusakabe Folk Museum is one of Takayama's most engaging and important museums.
---
Eat at Jingoro Ramen
For a satisfying meal in Takayama, look no further than Jingoro Ramen. This small, unassuming ramen shop may have only counter seating but it has big, bold flavors. The specialty is Hida beef ramen, made from the region's tender, marbled beef. The broth simmers for over 12 hours and mingles with thin, chewy noodles, meltingly soft beef, bean sprouts, and perfectly cooked egg. Each customized bowl packs tons of umami depth.
Even more than the ramen, the star at Jingoro is the melt-in-your-mouth Hida beef itself. You can also order the beef as a rice bowl or hot pot for alternative takes on this regional delicacy. For veggies, sides like Hida's preserved vegetables or fresh gyoza balance the rich, hearty main dishes. And for dessert, ice cream with cubes of Hida fruit paste offers the perfect sweet finish.
Jingoro Ramen presents a cozy, casual atmosphere focusing on the lovingly prepared food rather than the decor. The staff expertly guides first-timers through the ordering process. With delicate yet intensely flavored beef from local Hida cows and customizable ramen combinations, Jingoro Ramen lets you experience Takayama's food culture in an intimate, accessible setting. For the ultimate experience in Hida region cuisine, add Jingoro Ramen to your Takayama itinerary.
---
Buy a Sarubobo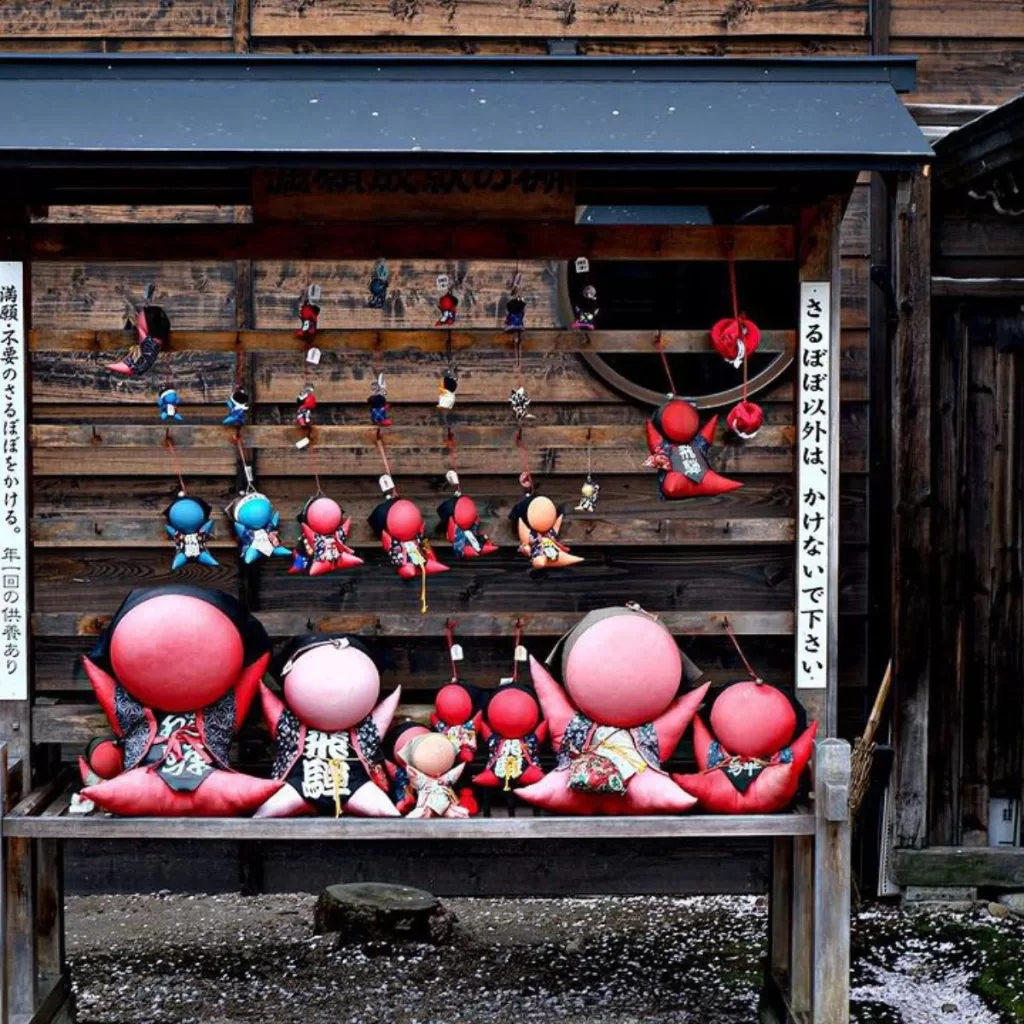 Every trip to Takayama involves purchasing one of the city's famous sarubobo dolls. These traditional handmade dolls are considered good luck charms and make a unique, meaningful souvenir. Sarubobo dolls originate from the Hida region and are typically made using red fabric and cotton stuffing, with a simple stitched face.
Several shops in Takayama's old town specialize in sarubobo, but the best selection can be found at the Takayama Sarubobo Kaikan. Here, you'll find hundreds of dolls in all sizes and styles, from traditional red dolls to creative modern designs incorporating lace, stripes, and floral patterns. Friendly staff will explain the history and meaning behind sarubobo while helping you select the perfect doll as a gift or keepsake.
Beyond shopping for sarubobo, the Takayama Sarubobo Kaikan also offers opportunities to craft your doll under the guidance of artisans. Trying your hand at fashioning simple stuffed dolls provides insight into this age-old folk craft of the Hida region. Dress up in a traditional sarubobo-making outfit during your workshop for extra fun!
From good luck charms to handmade crafts, sarubobo dolls exemplify the local craft heritage of Takayama. Visiting the Takayama Sarubobo Kaikan to browse, create, and take home these charming dolls makes for an immersive cultural experience, as well as the chance to own a unique piece of Hida history.
---
Venture Beyond Traditional Sightseeing
Takayama Showa Kan Museum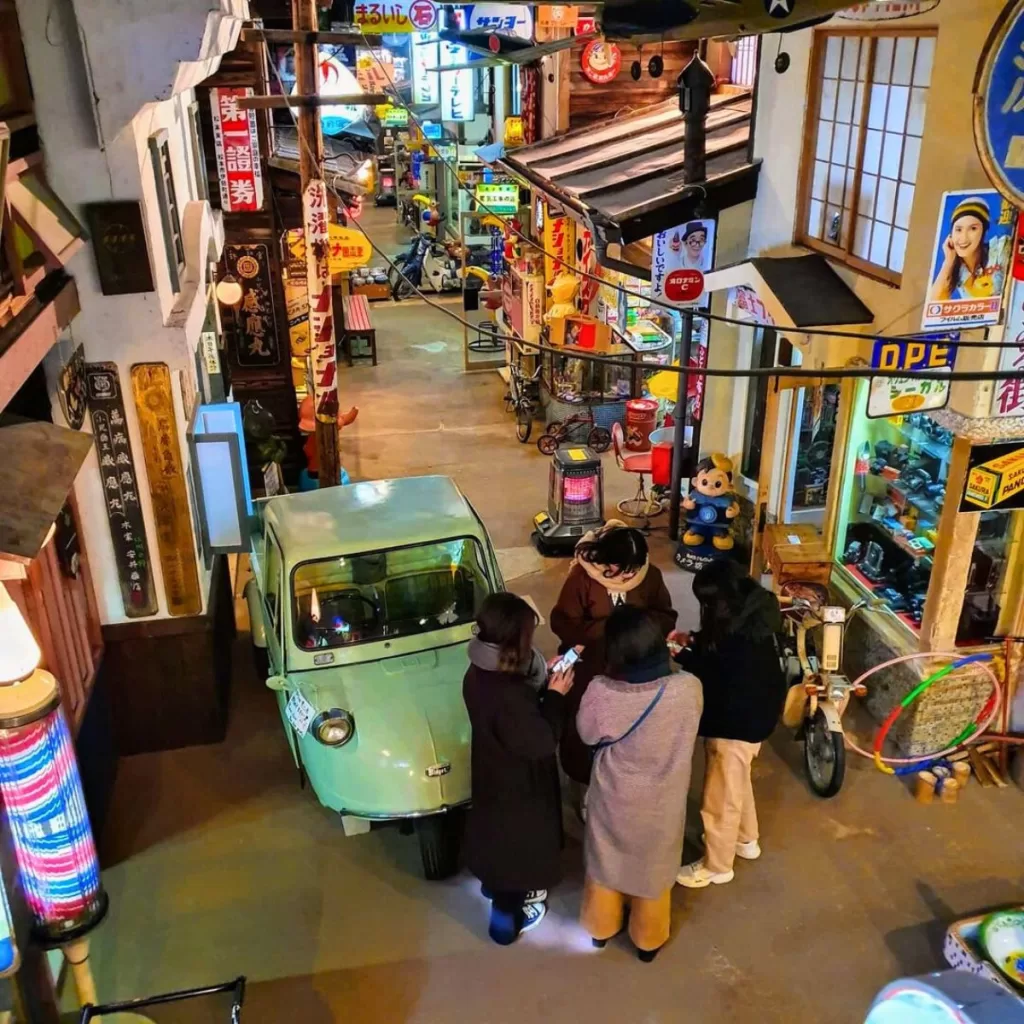 Gain nostalgic insight into mid-20th-century life at Takayama's Showa-kan Museum. Filled with artifacts, posters, toys, and home decor, this museum transports you to Japan between 1950 and 1970. See vintage razor scooters, flickering film projectors, and Motoya sewing machines that revolutionized households.
Don't miss the life-sized 1960s street reproduction, barber shop, and home interior decked out in retro goods. With its peep into recent history, visiting Showa-kan provides educational fun.
---
Cycle Around The City
Rent a bicycle and explore Takayama at your own pace. There are several cycling trails that let you experience the city from a different perspective.
Discover Japan by Rail
While using Takayama as a base, adventurers with a Japan Rail Pass can easily embark on short trips from Takayama to other iconic Japanese cities like Kyoto, Tokyo, and Osaka.
Watch a Puppet Show
Another distinct thing to do while visiting Takayama is watching karakuri puppet shows held during the Autumn Festival.
Take Japanese Cooking Classes
Take your taste for Japanese cuisine to the next level by learning to prepare it yourself through Takayama cooking classes held at local restaurants. Make miso soup, steamed rice, and pan-fried fish under instruction from seasoned chefs.
Create authentic dishes like mouthwatering Hida beef sukiyaki or soba noodle bowls from scratch. Most classes include eating the Takayama-style meal you cooked. With its hands-on cooking and tasty eats, these classes prove edible education makes the perfect Takayama activity.