Regarding rich history, diverse culture, and many attractions, Nagoya outshines many cities in Japan. Nagoya is located between Tokyo and Kyoto on Honshu Island. Beyond the vibrant urban energy, Nagoya boasts a wealth of cultural sites, such as the majestic Nagoya Castle, tranquil temples and gardens, and museums showcasing history, art, and technology.
Whether you're passionate about craftsmanship nature or simply immersing in local city life, Nagoya offers travelers an enjoyable and diverse experience.
Best Things to See and Do in Nagoya
This article highlights the top attractions in Nagoya, Japan's fourth largest city known for automotive and high-tech industries. From Nagoya Castle, one of Japan's most spectacular castles, to the Toyota Museum of Industry and Nagoya TV Tower, discover the best places to visit in this vibrant city in central Japan. See sacred shrines, wander through traditional gardens, and indulge in Nagoya's famous local dishes. With options from lively markets and modern museums to serene landscapes and cultural sites, Nagoya offers memorable experiences for every traveler.
Use this list to help plan an itinerary for the things to do in Nagoya, filled with cultural encounters, family fun, and insight into what makes Nagoya such a dynamic destination. With its blend of historic charm and cosmopolitan energy, Nagoya delivers an immersive and enjoyable experience to make travel in Japan worthwhile.
Nagoya Castle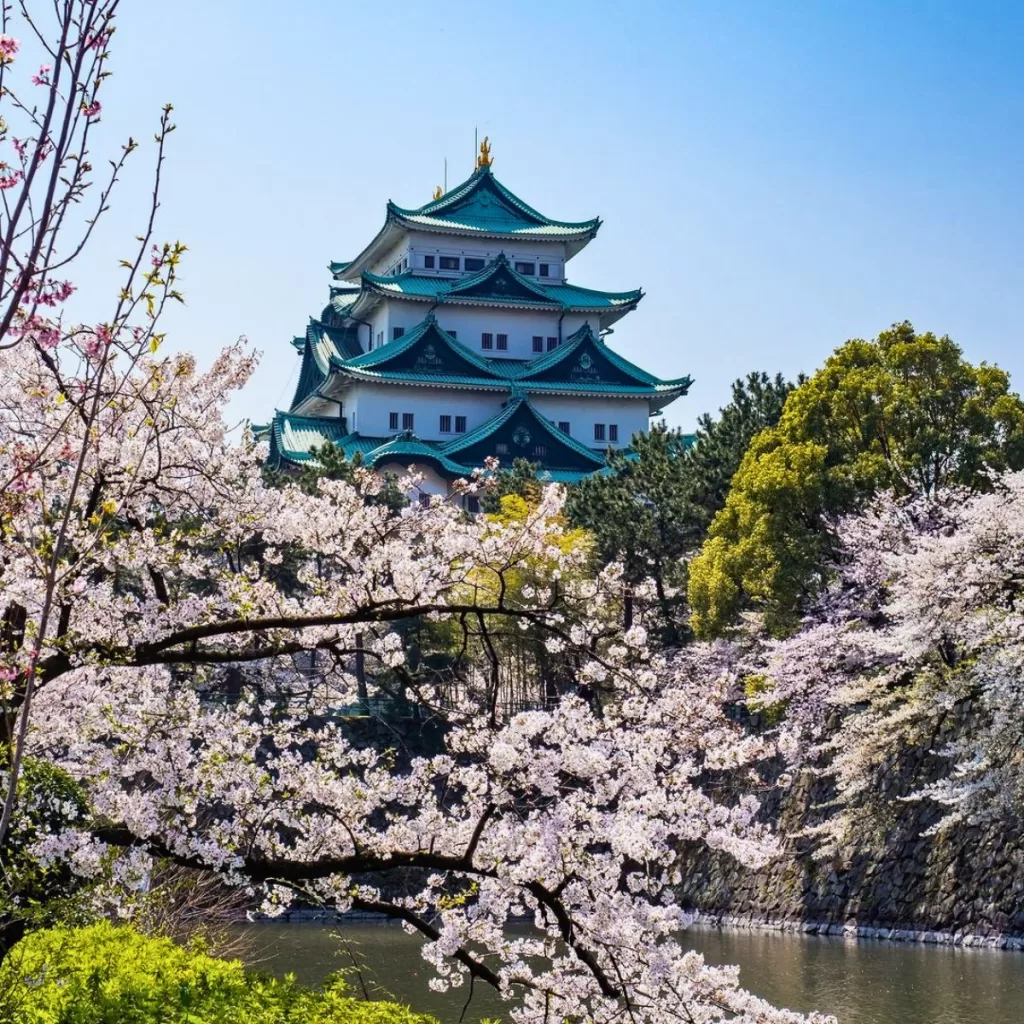 Dominating the cityscape, Nagoya Castle serves as an icon of the city and is considered one of Nagoya's most visited tourist attractions. Walk along the moats and climb the stone walls to explore the castle complex, rebuilt in 1959 using traditional materials after its WWII destruction.
Inside, the Honmaru Palace has lavish interiors and houses history exhibits. From the top floor observation deck, take in panoramic views over Nagoya. The surrounding castle grounds feature picturesque scenery like the Kinshachi-mon golden dolphin statue, pine trees, and blooming flowers.
---
Legoland Japan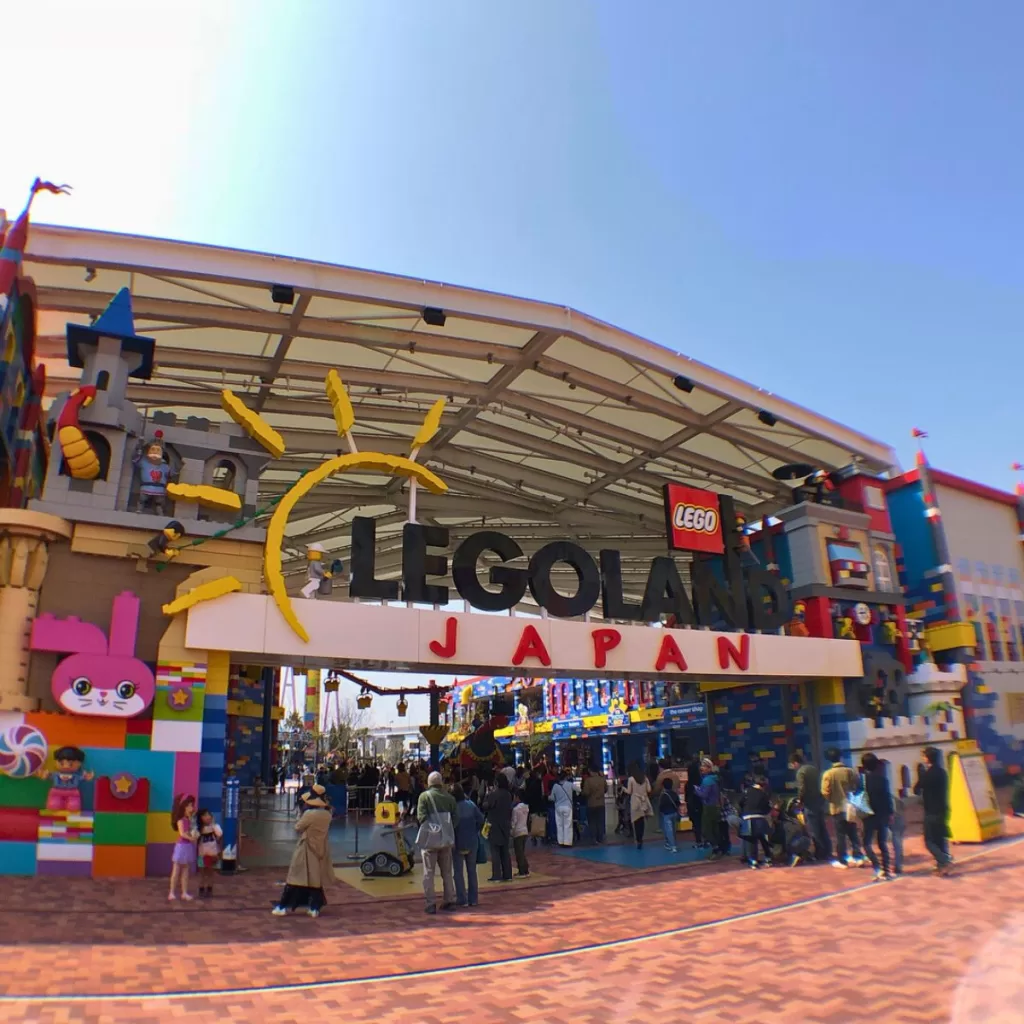 Located in the harbor district, Legoland Japan brings colorful brick creations and theme park fun. Step into the massive Lego brick gate to explore lands based on famous franchises like Ninjago World with its interactive ninja training.
Kids can race their own Lego car creations and play in the water park. Special events feature life-sized sculptures of characters and landmarks made from thousands of Lego pieces. With rides, play zones, and brick-building activities, it's an imaginative family getaway in Nagoya.
---
Atsuta Shrine
This revered Shinto shrine dates back nearly 2000 years, ranking as one of Japan's most important. The grounds house the sacred Kusanagi-no-Tsurugi, one of the three Imperial Regalia treasures. See the large camphor tree within which the sword was once embedded. Vibrant red torii gates line pathways through the serene grounds filled with ancient trees.
Numerous shrine structures like the haiden prayer hall display intricate details. Visit the treasure house to see artifacts like centuries-old masks used in bugaku dance rituals on auspicious days when they are put on display. With its sacred sword and long history, Atsuta Shrine is a must-see.
---
Tokugawa Garden
Another of the best things to do in Nagoya is explore the Tokugawa Garden. Once belonging to the Owari branch of the Tokugawa clan, this sprawling landscape replicates a daimyo's garden from the Edo period. The grounds feature scenic elements like ponds filled with koi, stone lanterns, pagodas, and arched bridges that lead to teahouses. Follow the central stream through areas with different themes, from the minimalist grace of a moss garden to vibrant tropical plant sections.
Plum, cherry, and maple trees bloom through the seasons. Relax at a tea ceremony or try kimono rental for a photoshoot. With its Edo-period sophistication, Tokugawaen transports you to historic Japan.
---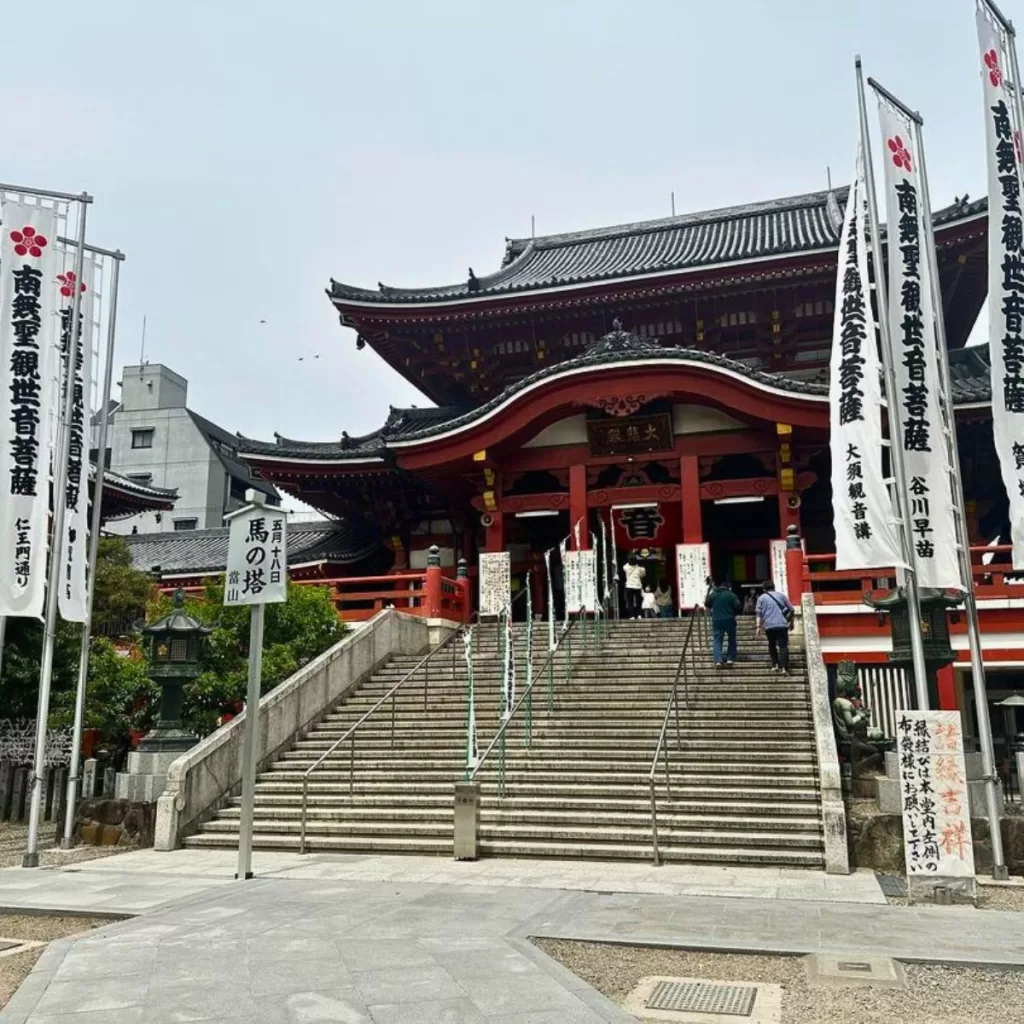 This downtown temple houses a much-revered statue of the goddess of mercy, Kannon, on an upper floor. But most will be immersed in the bustling Osu Shopping Street that leads to the temple gates. The covered pedestrian street is packed with vendors selling everything from street food to electronics. Side alleys feature shrines, cafes, and unique boutiques.
Osu Kannon's location at the heart of the shopping district makes it an easily accessible downtown destination to experience Nagoya's vibrant commercial energy.
---
Toyota Automobile Museum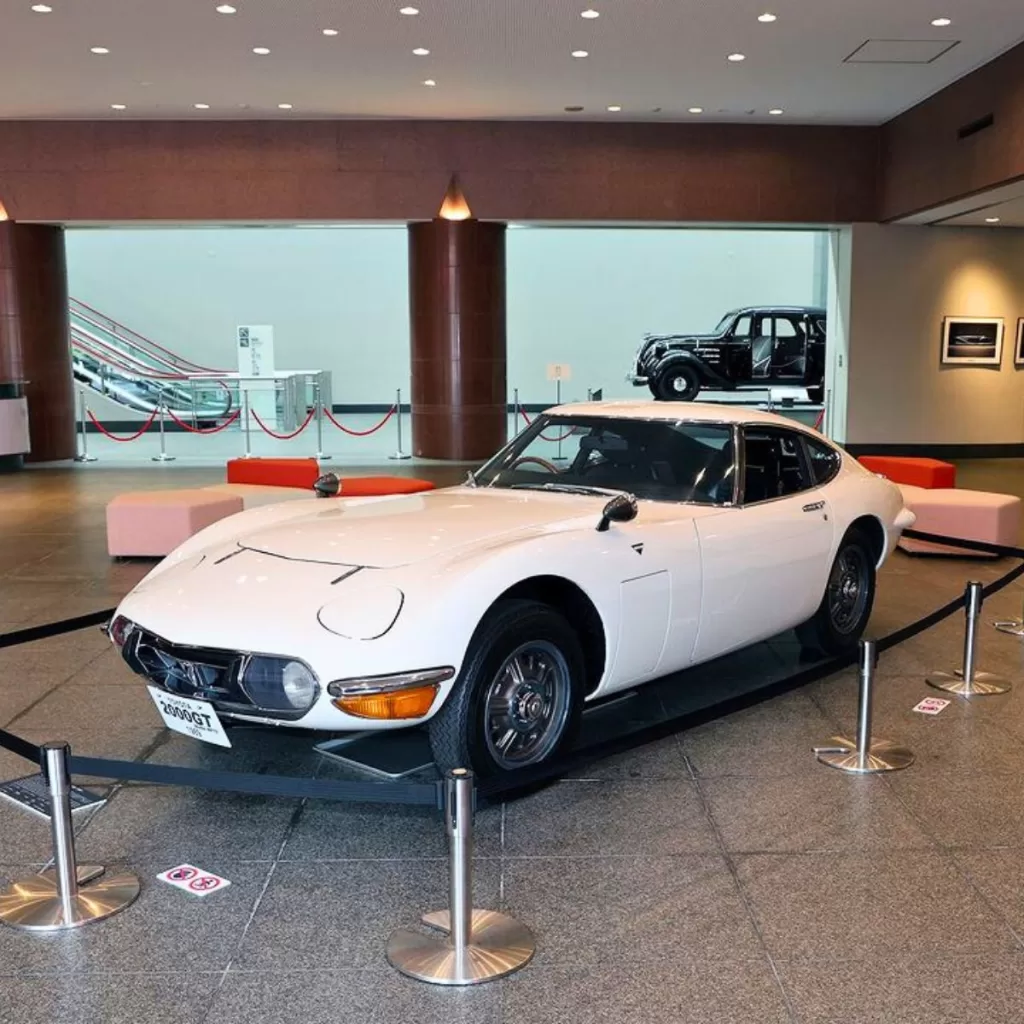 As Japan's automotive capital, Nagoya is fittingly home to the Toyota Automobile Museum, which displays vintage cars and technology. See classics like the 1955 Crown Model Super, the first Japanese car exported to the US—exhibits chronicle Toyota's history from early loom-making to today's robots.
Concept and future models like hydrogen fuel cell vehicles provide insight into where car technology is headed. Hands-on activities include pedal cars and driving simulators. For auto buffs and casual fans alike, this museum provides an engaging look at Japan's automotive evolution.
---
Higashiyama Zoo & Botanical Gardens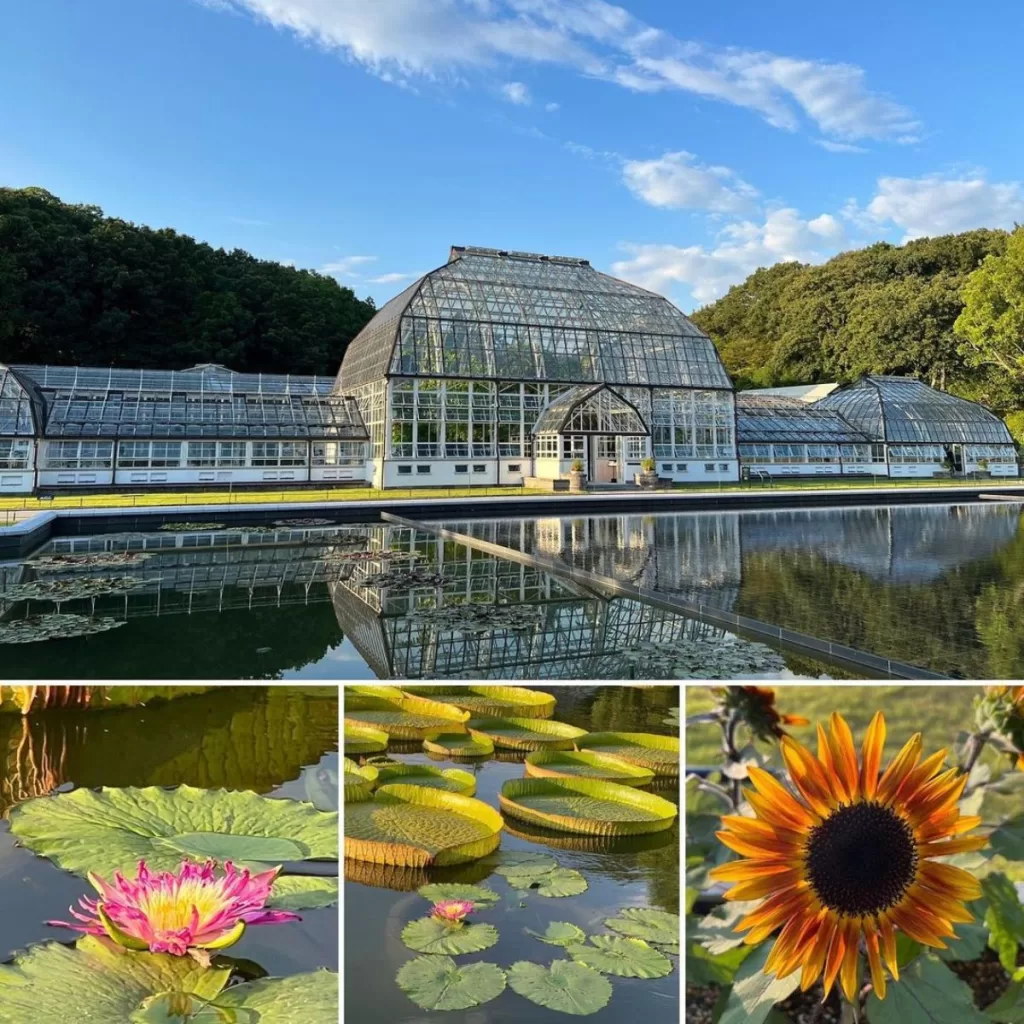 Animals like gorillas, polar bears, and lions roam spacious enclosures with natural environments at this large zoo in Nagoya's Higashiyama Park. Hop on the monorail or walk along tree-lined paths to see all the wildlife zones, from tropical birds to elephants and giraffes. The botanical garden areas burst with colorful seasonal blooms and greenhouses nurturing exotic species.
Special events occur year-round, like flower light-ups and animal enrichment programs where you can see feedings and training. With plenty of hands-on learning, Higashiyama Zoo makes for an entertaining family outing.
---
Sky Boat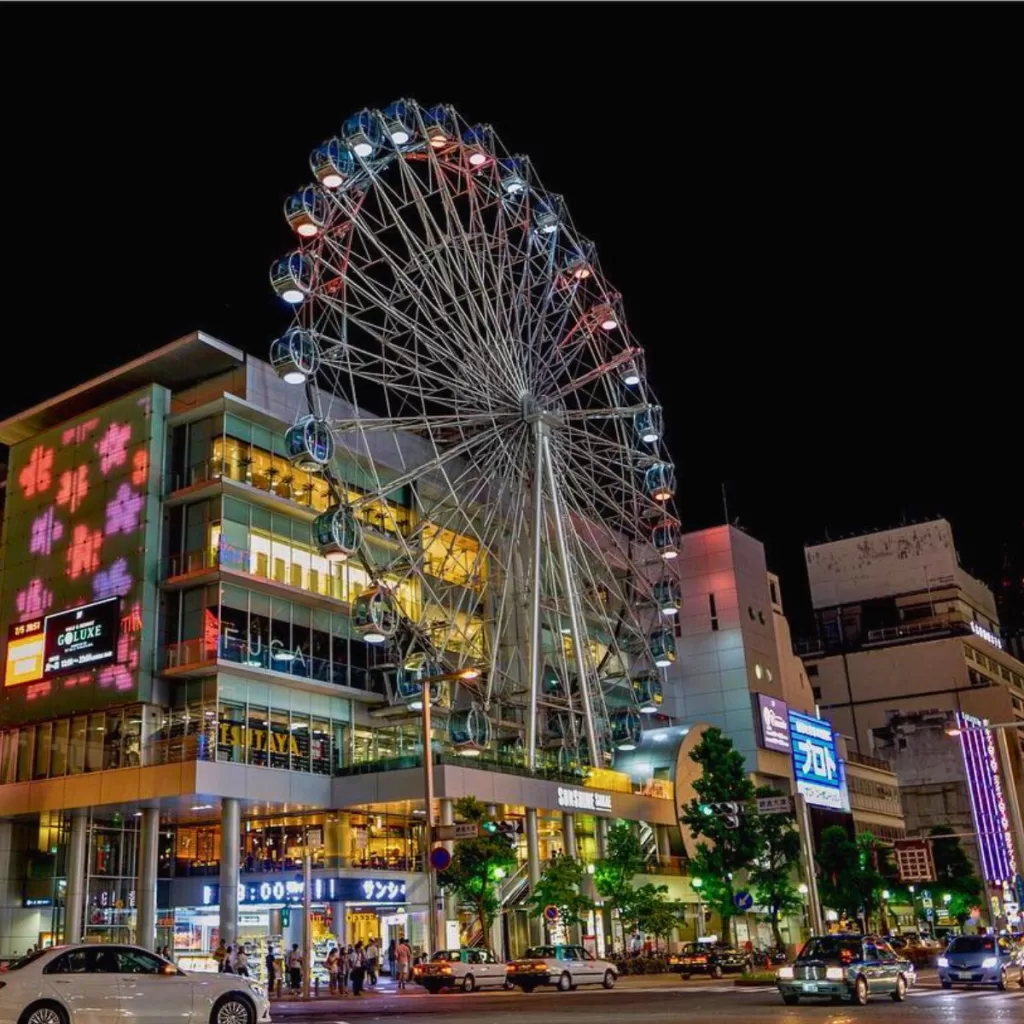 For panoramic views over Nagoya, hop on the Sky Boat Ferris wheel atop the futuristic Oasis 21 complex. The futuristic transparent passenger cars provide unobstructed vistas from the highest point in the city. On clear days, you can see the Japan Alps. The nighttime views become even more impressive as the skyline lights up at dusk.
After your ride, check out the shops and cafes within Oasis 21 or see musical performances at the adjoining Aichi Arts Center. A thrilling yet peaceful experience, the Sky Boat Ferris Wheel lets you take in Nagoya from above.
---
Noritake Garden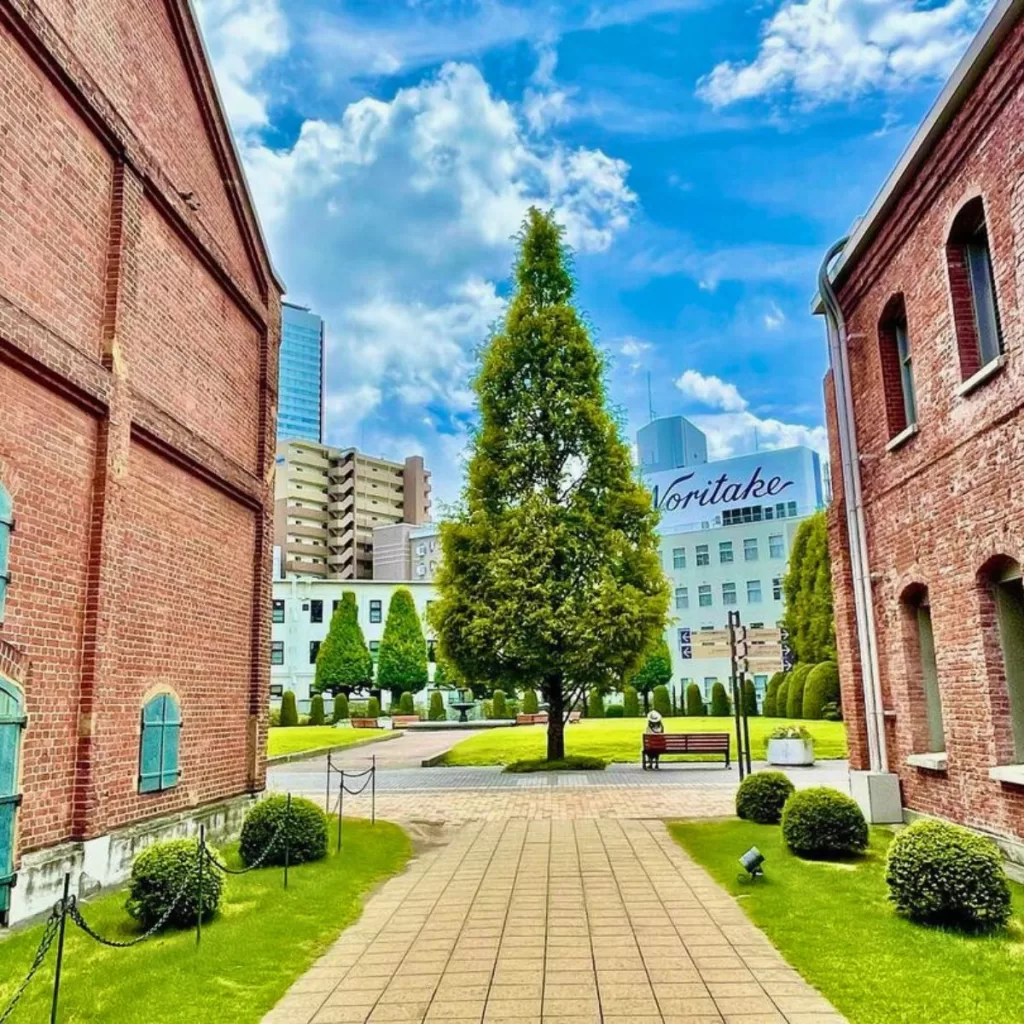 Step into a beautified industrial past at the former grounds of the elite Noritake porcelain company, now turned public garden space. Tour the Noritake Museum showcasing intricate porcelain works and see the factory's iconic large chimney stack. The grounds also house the elegant Noritake Garden annex for tea ceremonies, gallery shows, and hands-on craft sessions, making your ceramic plate or glassware.
Stroll around the peaceful Merritt's Garden, lined with flowering trees and shrubs. With opportunities to learn history while admiring craftsmanship, Noritake Garden shines a light on Nagoya's manufacturing heritage.
---
SCMaglev and Railway Park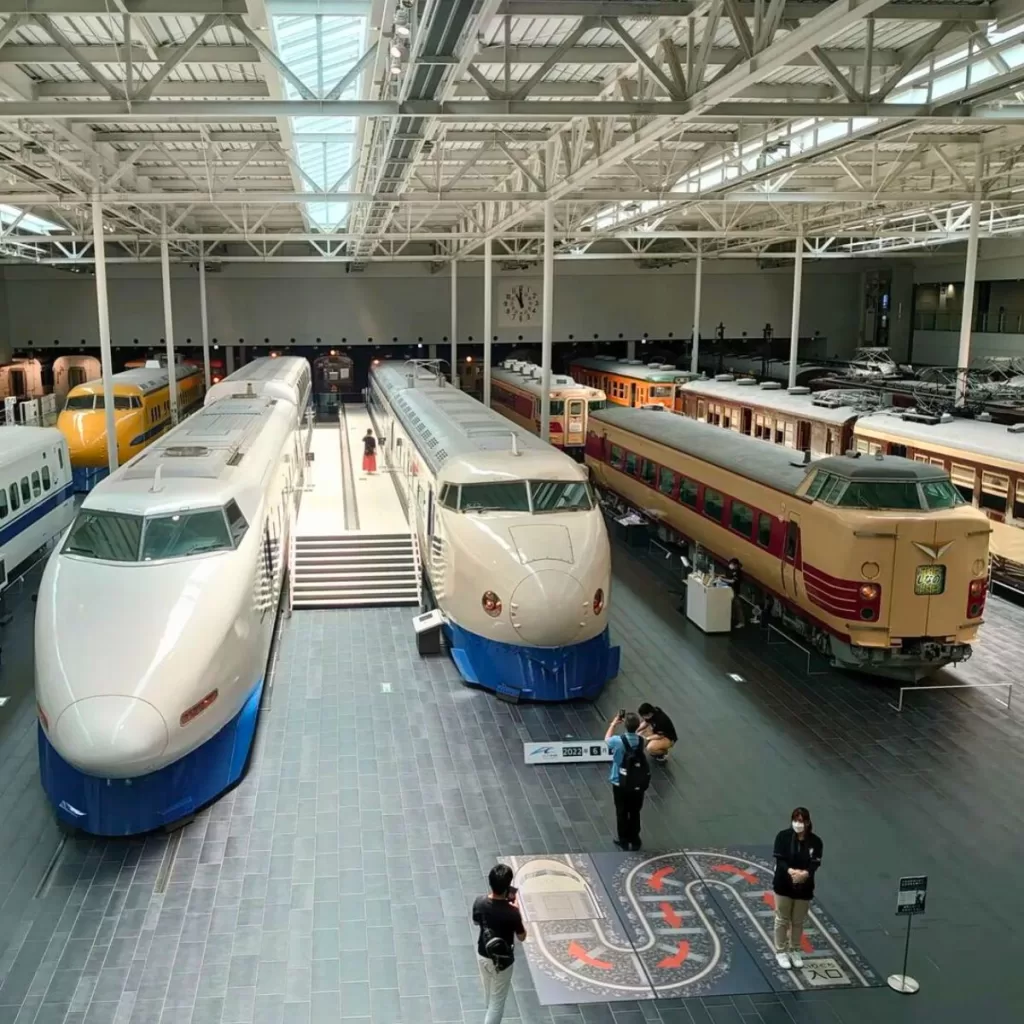 Train lovers of all ages will marvel at this museum park's collection of iconic trains and educational exhibits on rail technology. See a real-life maglev on display and learn how these futuristic vehicles float on air. Climb aboard decades of past train models to view differences in design.
Cutting-edge simulators let you try operating a variety of trains. Kids can play with wooden trains hands-on and get a driver's license. For an all-around rail experience, SCMaglev and Railway Park is sure to educate and entertain.
---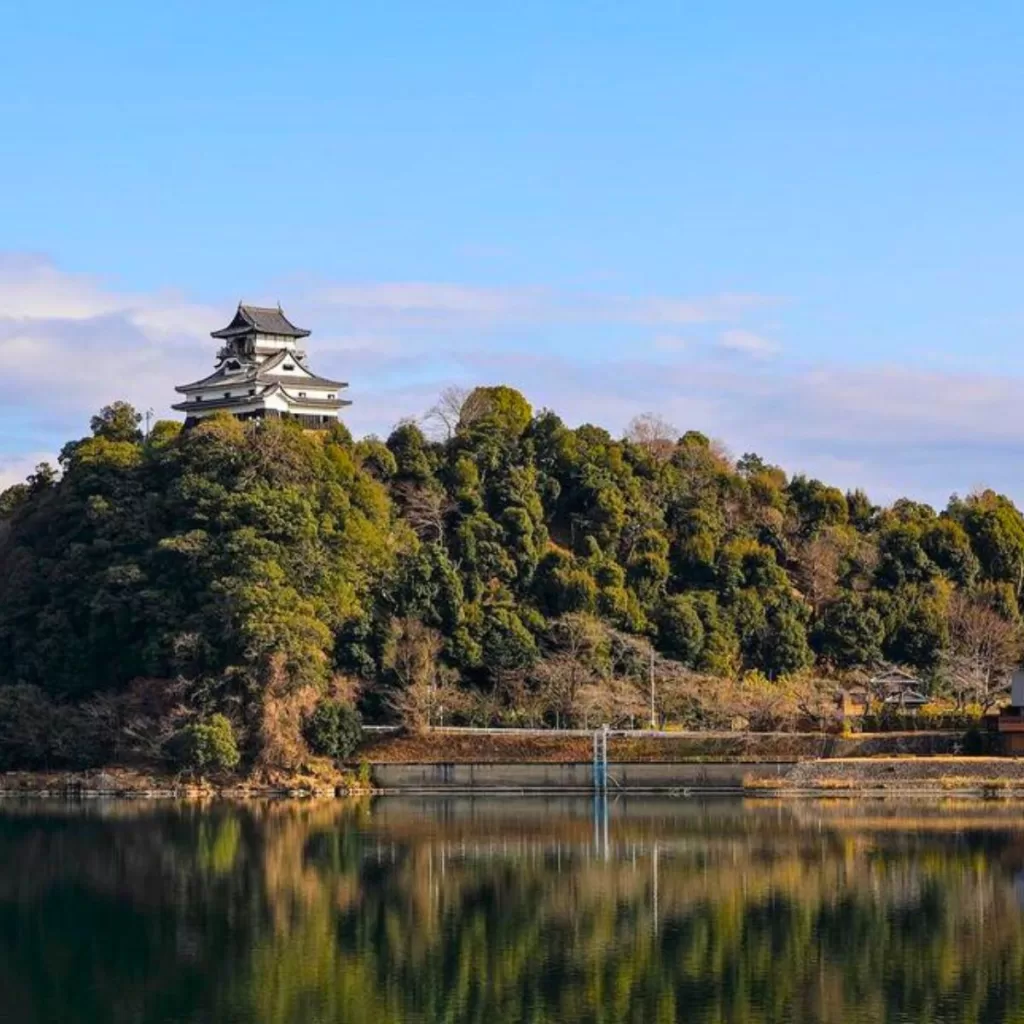 Nicknamed "Castle on the Sky," this 16th-century fortress stands majestically above the Kiso River, Japan's oldest surviving castle. Its striking black and white turrets and scenic river views create a postcard-perfect scene. Inside the castle, see historical displays of armor and artifacts that discuss the life of daimyo lords.
Climb atop turrets for panoramic views from the top-floor observation deck. The immaculately preserved main donjon is a rare original castle tower, having never been destroyed or reconstructed. A visit to stately Inuyama Castle is a must for an authentic slice of medieval Japan.
---
Osu Shopping District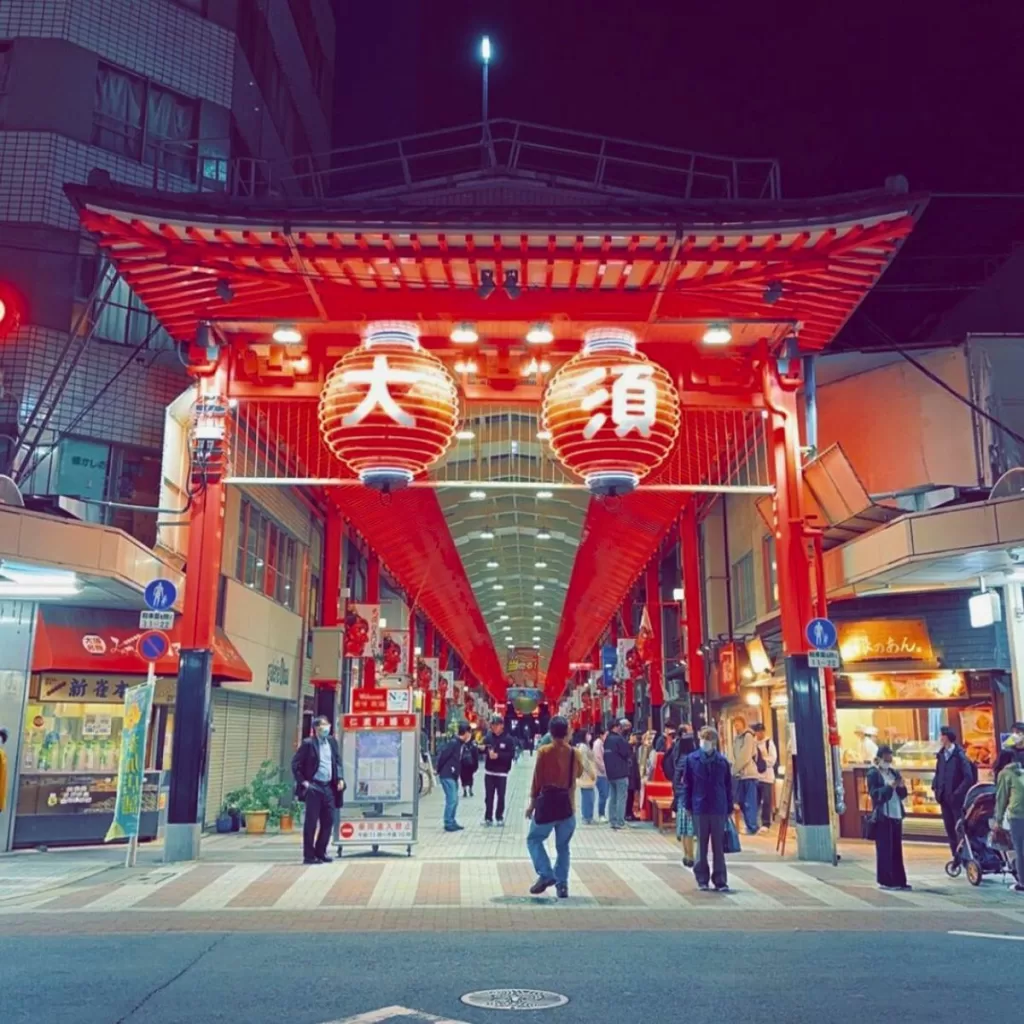 Extending outwards from the bustling covered shopping arcade at Osu Kannon temple, Osu offers vibrant retail therapy in Nagoya. Young locals flock here to browse the densely packed shops selling the latest fashions, music, and manga. Side streets are filled with fortune tellers, avant-garde cafes, and izakaya pubs.
As you explore, pick up street food like skewers of kushikatsu fried meat and vegetables. Pop into retro gaming stores and anime figurine shops before unwinding in an animal cafe. With its energetic vibe and endless retail options, Osu is Nagoya's youth culture and shopping hub.
---
Sakae District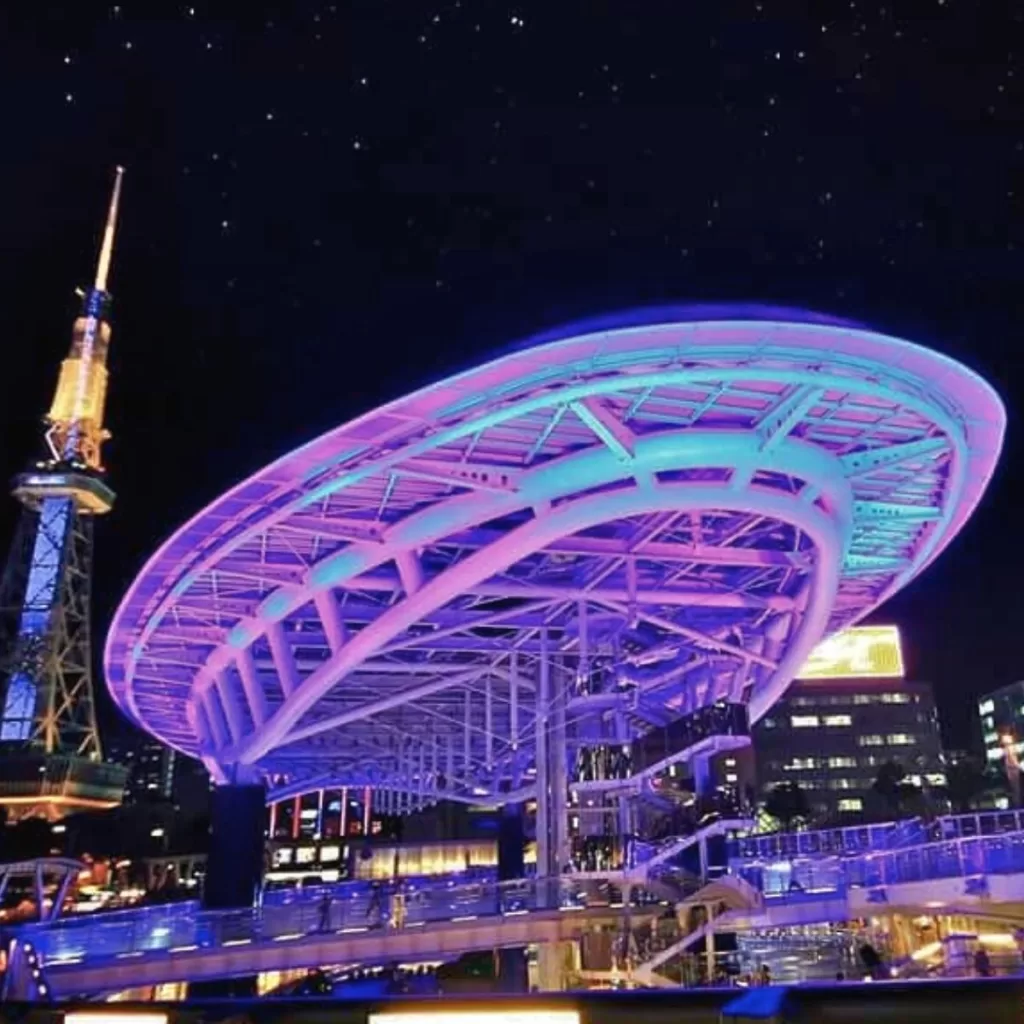 Nagoya's downtown Sakae district delivers thriving cosmopolitan energy through its towering office buildings, high-end department stores, and pedestrian-only Hirokoji Street buzzing with shoppers.
The area transforms into a lively nightlife zone after dark when the illuminated futuristic Nagoya TV tower glows over crowds hopping between izakaya gastropubs, karaoke joints, and nightclubs. Must-see city attractions include the Nagoya City Science Museum, which showcases rotating exhibitions and hands-on technology. With endless dining, shopping, and urban exploring options, Sakae is Nagoya's vibrant modern heart.
---
Tokugawa Art Museum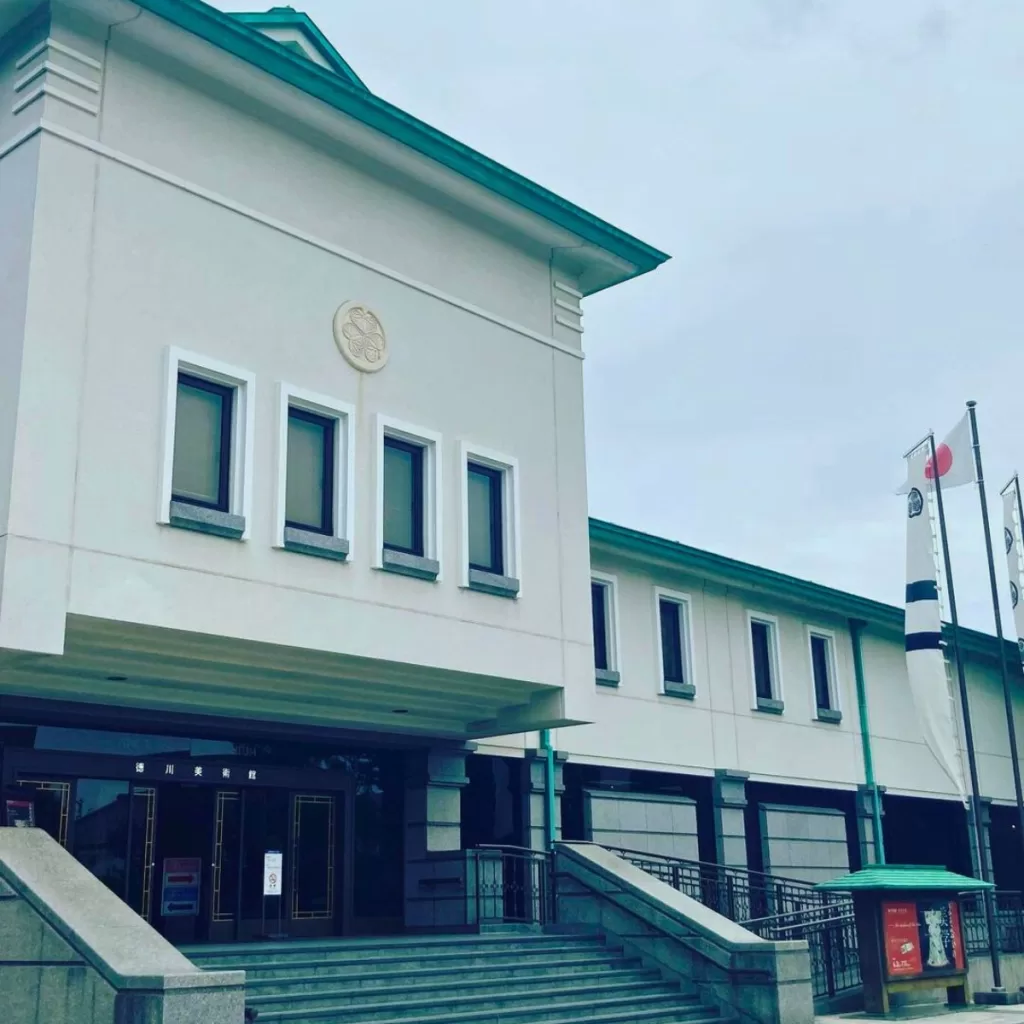 Dedicated to the Tokugawa Shoguns who once ruled Nagoya Castle, this art museum houses treasures belonging to the Owari branch of the influential clan. See elegant weapons, ceremonial tea utensils, scrolls, and samurai armor that offer insight into the luxurious lifestyles of the feudal rulers.
The main attraction is a 12th-century illustrated handscroll of The Tale of Genji, spanning over 450 feet. The traditional gardens on the grounds create a peaceful setting to admire traditional Japanese aesthetics through artwork and artifacts. For a look into the cultural accomplishments of Nagoya's past rulers, a stop at the Tokugawa Art Museum is highly enriching.
---
Port of Nagoya Public Aquarium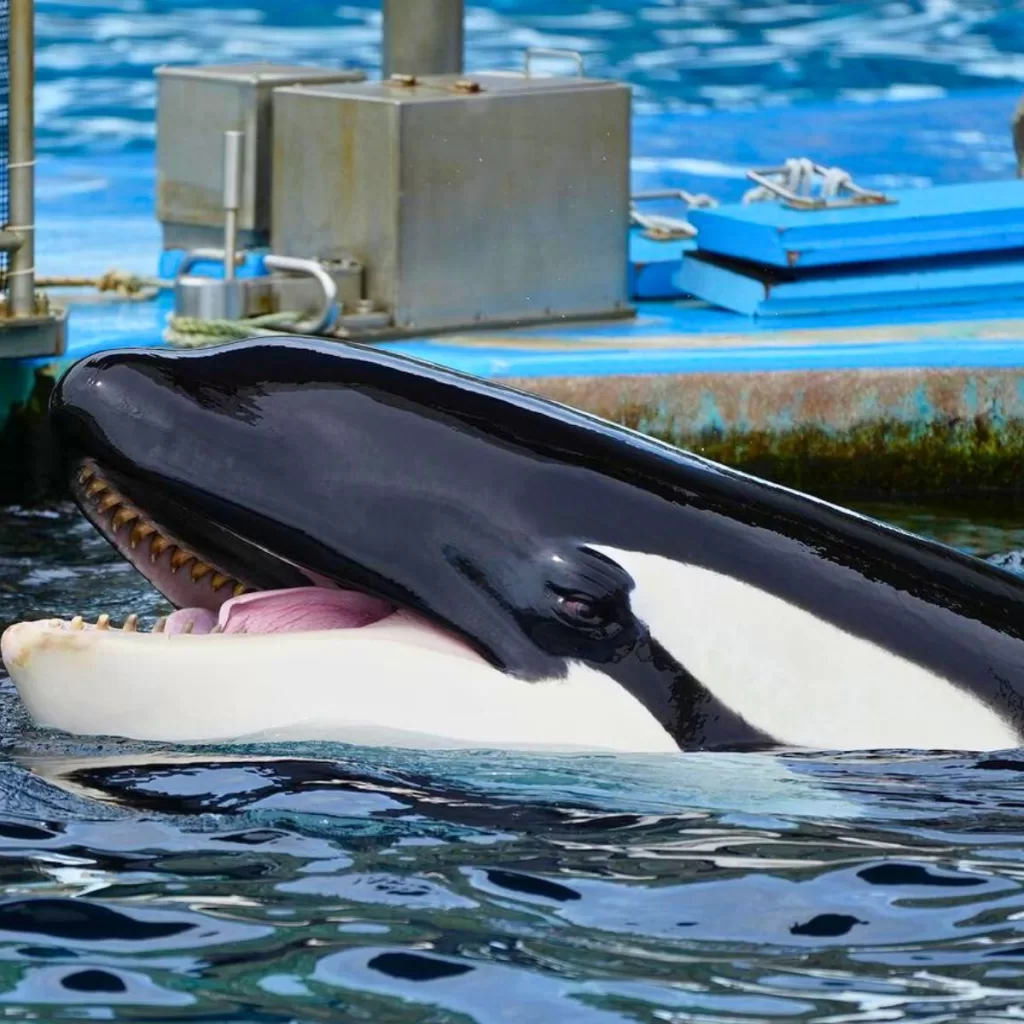 Right on Nagoya's harbor, this aquarium showcases the aquatic life of the Pacific. Enter past outdoor pools filled with playful penguins and seals before heading inside to discover zones like the coral reef tank with rays and sharks swimming over your head through the transparent tunnel walkway—the massive central tank houses whale sharks, manta rays, and thousands of fish swimming harmoniously.
Don't miss the interesting jellyfish exhibition illuminated in ethereal lighting. With plenty of opportunities to get up close with marine life above and below water, the Port of Nagoya Public Aquarium is entertaining for all ages.
---
Arimatsu Shibori Kaikan
See the intricate art of shibori textile dyeing at the Arimatsu Shibori Kaikan in the district where this Nagoya craft originated 400 years ago. Watch artisans demonstrate traditional stitch-resist techniques that result in beautifully patterned kimonos and cloth.
Try your hand at basic Shibori dying to make a handkerchief or tapestry to take home. The gift shop sells dyed scarves and tenugui cloths featuring elaborate designs. With free dyeing workshops and exhibits explaining Shibori's cultural legacy, Arimatsu Shibori Kaikan provides insight into this painstaking craft.
---
Korankei Valley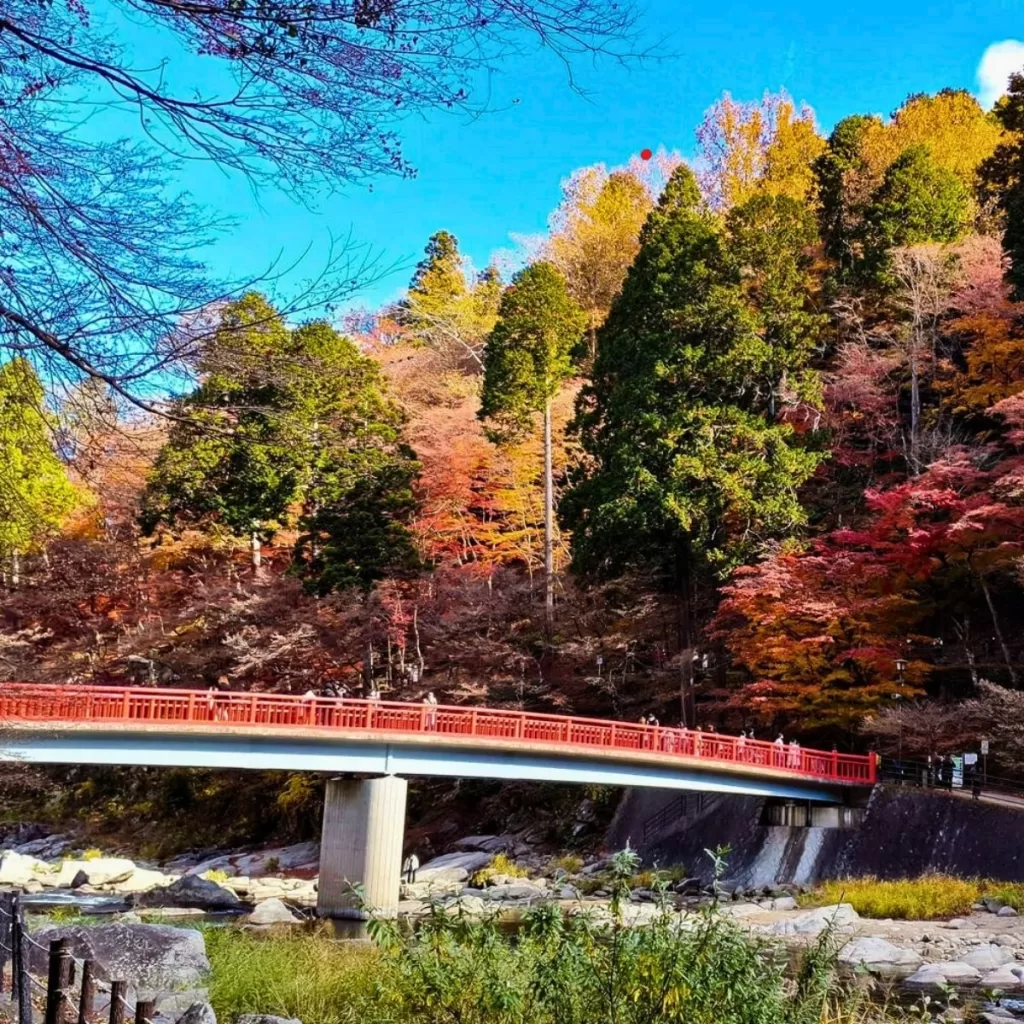 About an hour's drive from Nagoya, Korankei showcases nature's beauty along a gorge filled with nearly 5000 maple trees that ignite into stunning colors every autumn. Walking paths wind through the crimson and gold foliage towering over both sides of the river below. Ride a kayak or boat down the valley for views from the water.
Indulge in an authentic experience by staying at one of the traditional Ryokan inns, savoring the flavors of regional cuisine, and immersing yourself in the rejuvenating open-air baths that offer breathtaking views of the scenic gorge. No matter the season, Korankei offers breathtaking scenery, hikes, and relaxation just a short trip from Nagoya.
---
Toyota Commemorative Museum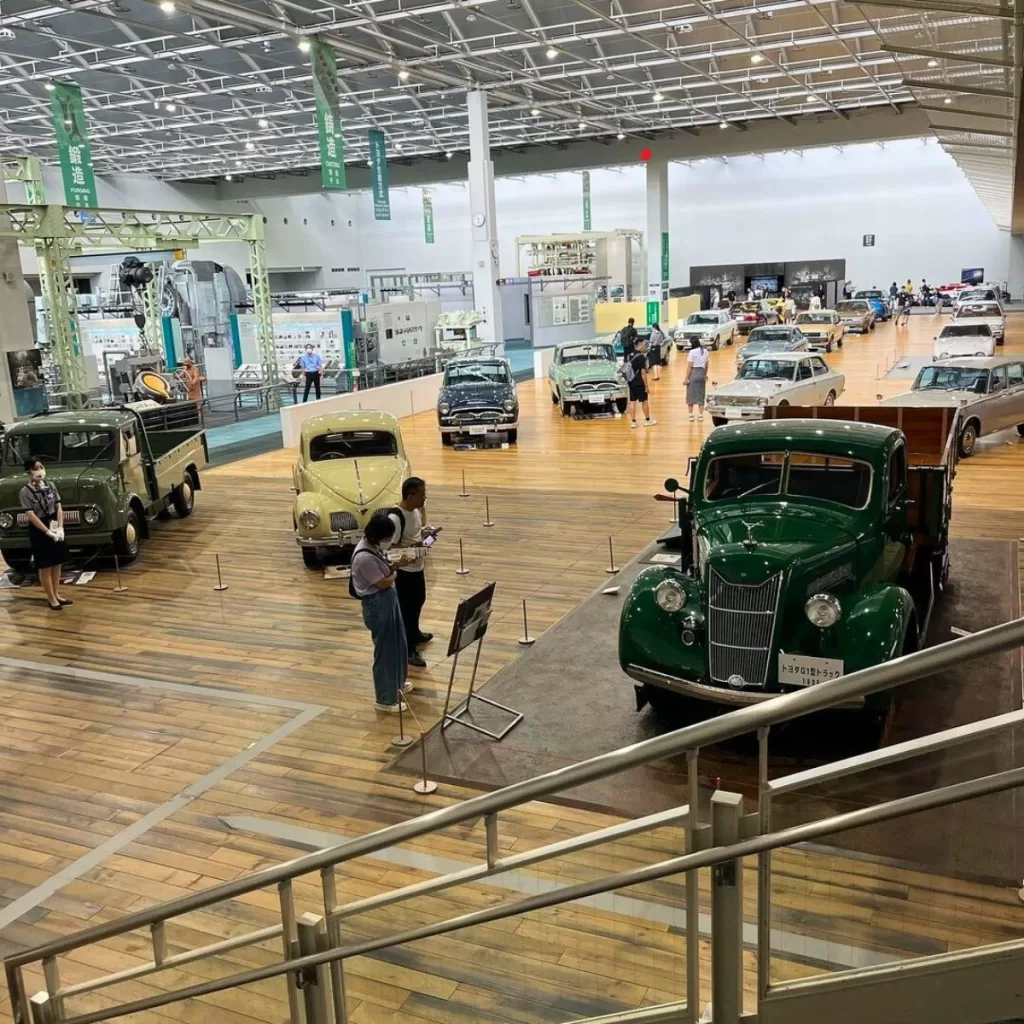 This museum north of Nagoya details the inspiring rise of Toyota as a global automotive brand and shows how its manufacturing innovations revolutionized commercial production. See early prototype vehicles and learn Toyota's key milestones through decades of economic change in Japan.
Exhibits demonstrate the efficiency of famous processes like kaizen cost reduction and "just in time" supply management that boosted quality control. Hands-on areas let you try operating a power loom. For those interested in Nagoya's industrial history, learning about Toyota's tremendous influence makes stopping here worthwhile.
---
Nagoya City Museum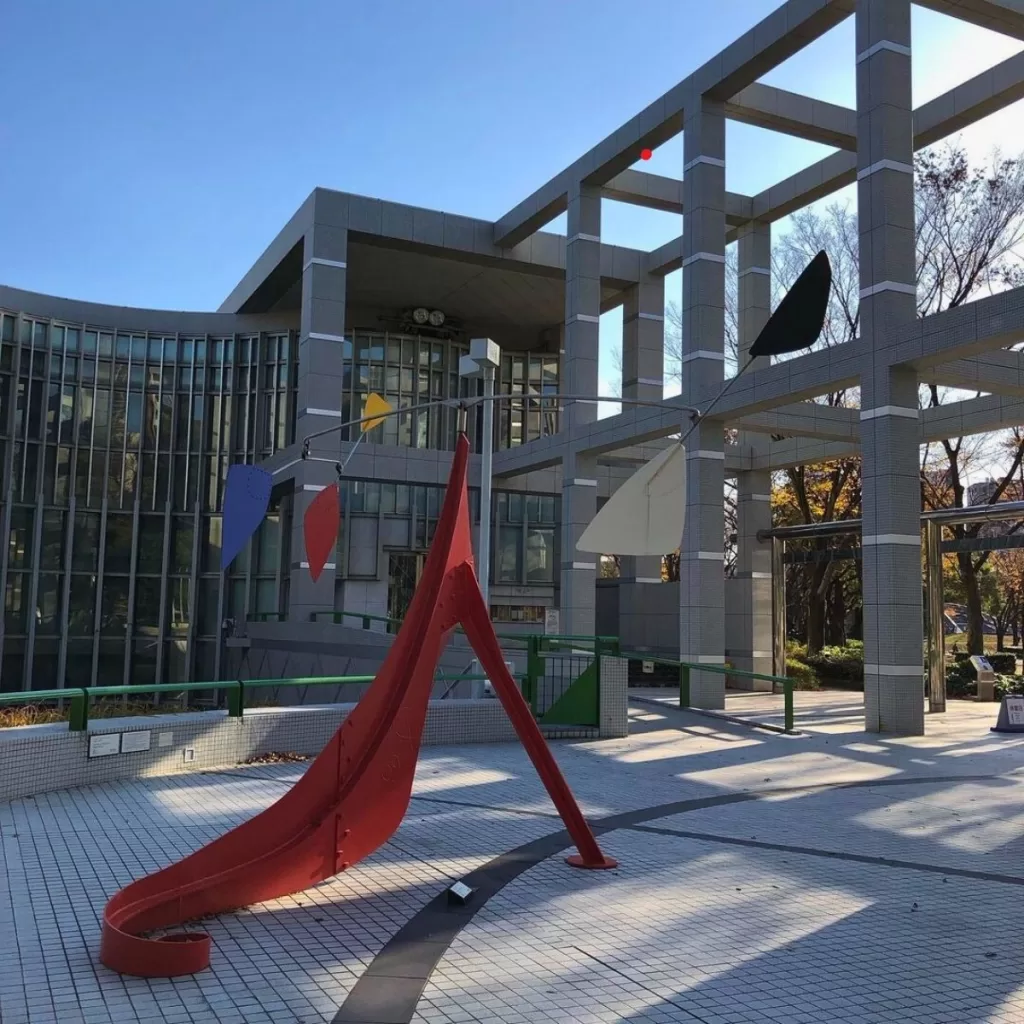 Diving into Nagoya's local history, this downtown museum's permanent exhibits cover topics from ancient pottery to historical festivals, samurai armor, and traditional crafts. See a 1000-year-old artifact unearthed nearby, models of Nagoya's castle town at its economic peak, and a life-sized mock naginata samurai house interior.
The hands-on area lets kids try activities like building a mini metropolis. With dioramas, objects, and recreations, the Nagoya City Museum brings the region's cultural past to life engagingly.
---
Midland Square
As Nagoya's tallest skyscraper, the 52-story Midland Square offers panoramic views from its top-floor observation deck. Ride one of the world's fastest elevators at an ear-popping 7 meters per second. The cosmopolitan shops, restaurants, and Nagoya Marriott hotel filling the building offer luxurious dining and shopping.
Midland Square holds artistic displays like massive illuminated Christmas trees and light shows during the holidays. With its towering height and central location, Midland Square is a Nagoya attraction and an architectural statement.
---
Nagoya TV Tower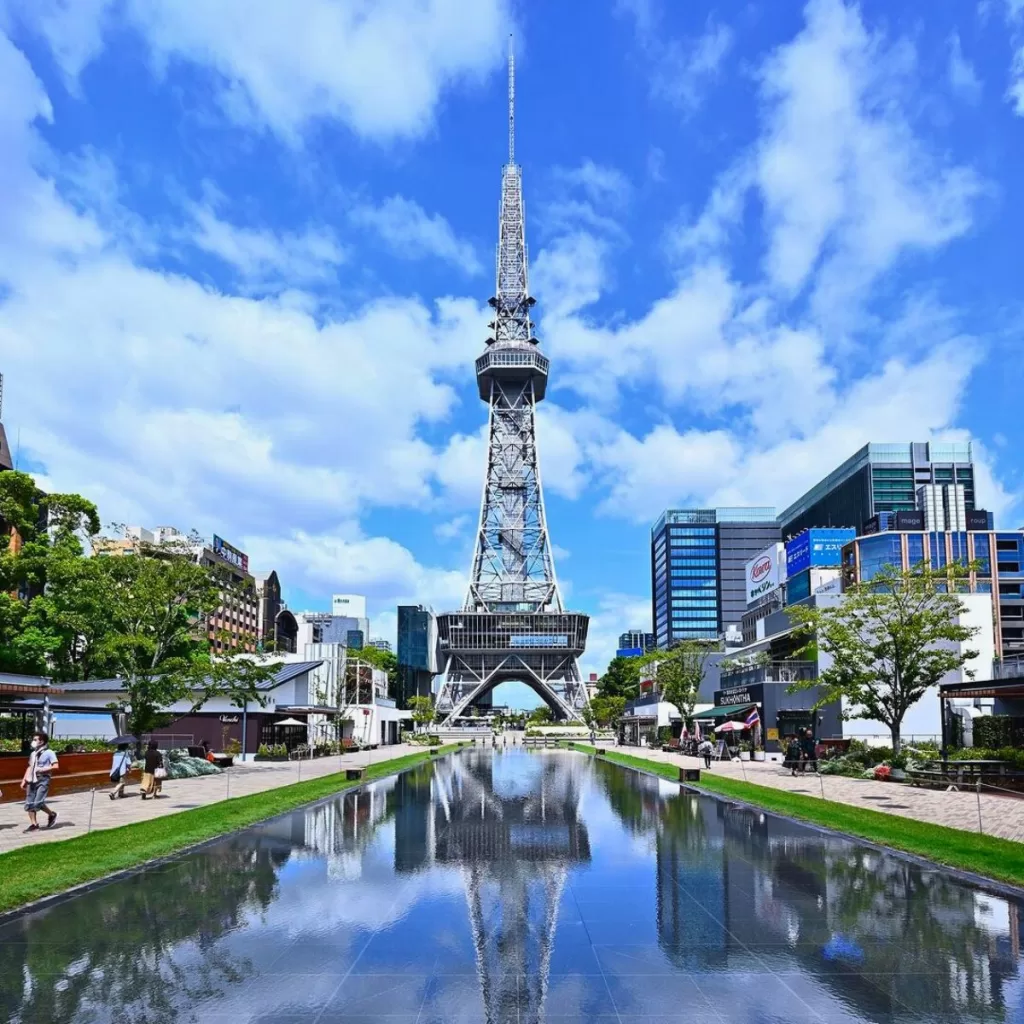 The Nagoya TV Tower has been a fixture of the downtown skyline since 1954 as the world's first self-supported lattice tower structure. Take the elevator up to the 100-meter Sky Balcony for panoramic city views and photo ops with the tower. When lit up, the tower puts on nightly light shows dancing across its lattice frame that can be seen all over Nagoya.
The observation deck stays open until 10 PM to see the illuminations. For an iconic structure recognized worldwide among engineers and architects, visiting Nagoya TV Tower is essential for any sightseeing trip.
---
Meijo Park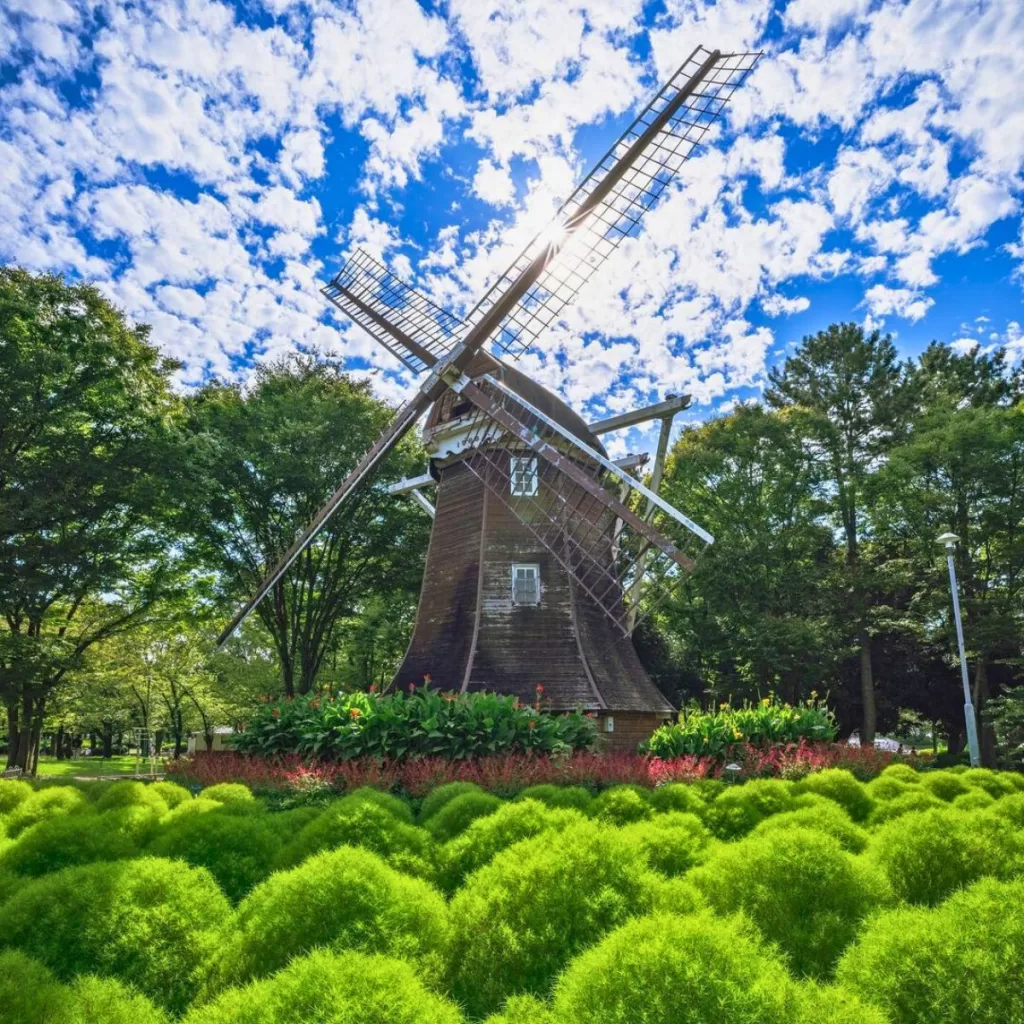 See Nagoya's prosperous past recreated at Meijo Park, the site of the former Kiyosu Castle where the Tokugawa Shogunate began. Stroll through the traditional Japanese garden dotted with ponds, bridges, and teahouses built to commemorate the lost castle. In springtime, weeping cherry trees blossom along the central river through the park grounds.
Visit Nagoya Castle History Museum for artifacts and models, giving insight into the castle's illustrious past when Nagoya thrived as a center of culture and trade. As a heritage site for learning about Nagoya's glory days, Meijo Park captures the city's historic essence.
---
Hatcho Miso Factory
Learn about miso paste's integral role in Japanese cuisine with a visit to the 150-year-old Hatcho Miso Factory. Join a factory tour to see the labor-intensive process of steaming, fermenting, and aging soybeans into miso using traditional methods. The highlight is breathing in the aromatic air inside the huge cedar wood vats where miso ferments for two years.
The factory shop sells premium miso, which is good for bringing home the signature hearty flavor of Nagoya cooking. With its hands-on glimpse into Japan's unique miso-making, the Hatcho Miso Factory tour is an insightful foodie experience.
---
Nagoya Science Museum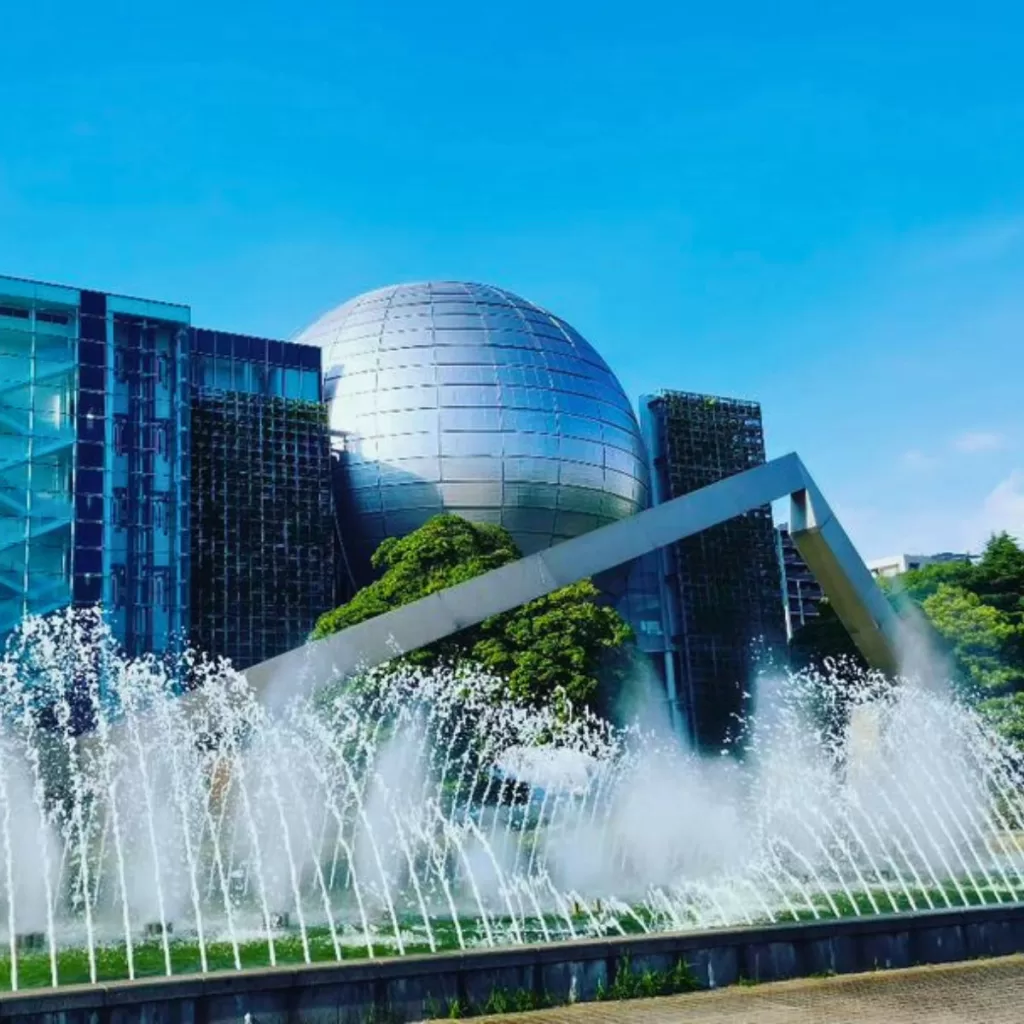 With plenty of hands-on exhibits, Nagoya's Science Museum makes science and technology fun and engaging for all ages. Step into the walk-through human body to see giant replicas of organs and learn about health. See robots, rockets, and cars to understand engineering innovations. The Life World greenhouse transports you to a steamy jungle filled with tropical butterflies and exotic flowers.
Take advantage of the planetarium shows underneath the massive dome. The state-of-the-art Nagoya Science Museum brings science to life through immersive encounters, from weather phenomena to space exploration.
---
Ōsu Kannon Flea Market
For vintage fashion, knick-knacks, and people-watching, the Ōsu Kannon Flea Market is a must-visit Nagoya attraction. Every 18th and 28th of the month, antique and craft stalls line the street approaching the temple, transforming it into a lively bazaar. Shop for kimonos, retro decorative wares, vinyl records, and unique souvenirs while snacking on grilled corn and octopus dumplings from street food stands.
Nearby retro game centers and manga shops offer even more browsing after visiting the market. With its bargains and energetic atmosphere, Ōsu Kannon Flea Market is a quintessential Nagoya experience.
---
Nagashima Spa Land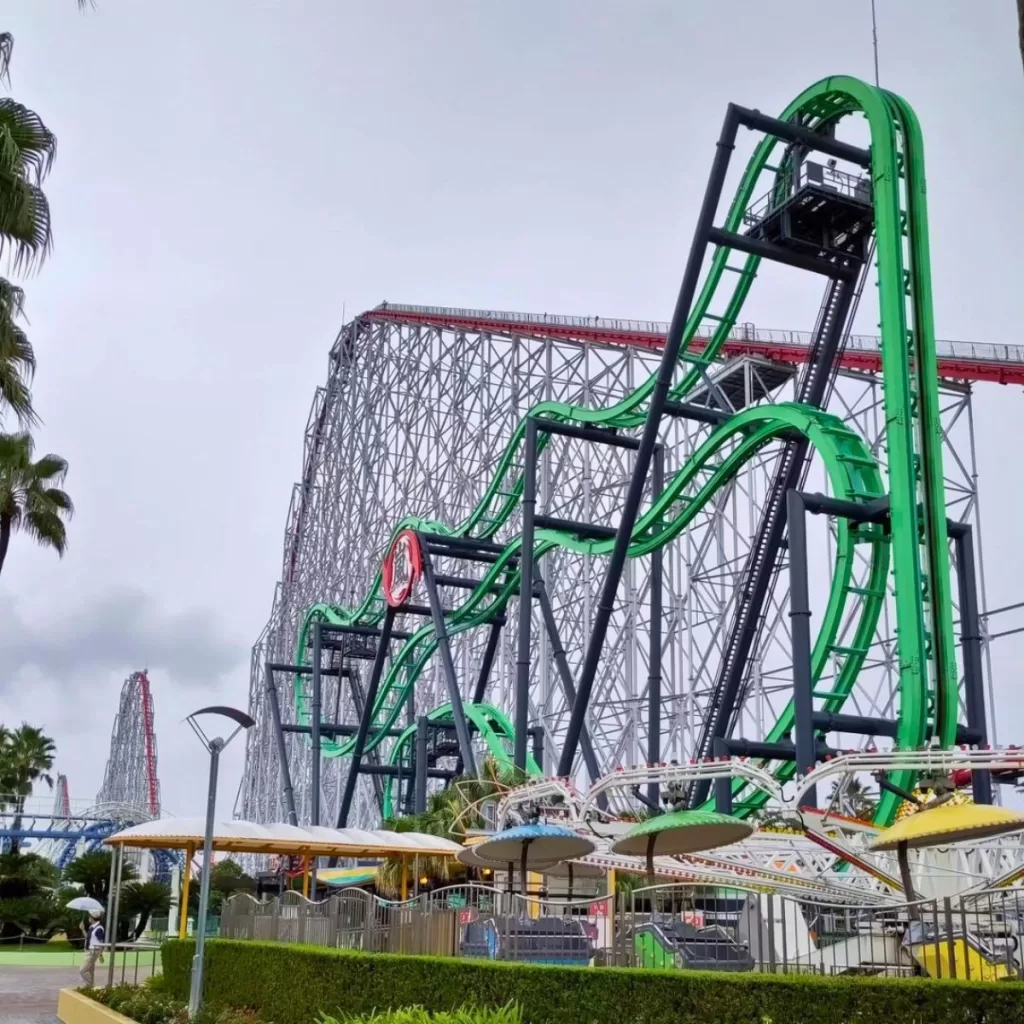 Just outside Nagoya, this amusement park combines thrilling roller coasters with relaxing hot spring baths by the sea. Scream your way through corkscrews and loops on record-breaking steel coasters. Recover between rides by soaking in open-air onsen baths, watching fireworks, or exploring attractions like the tropical bird aviary.
The joyful atmosphere continues into the evening with sparkling illuminations. With its side-by-side mix of adrenaline and tranquility, Nagashima Spa Land promises an adventurous day trip from Nagoya.
---
Handa City Yokai Museum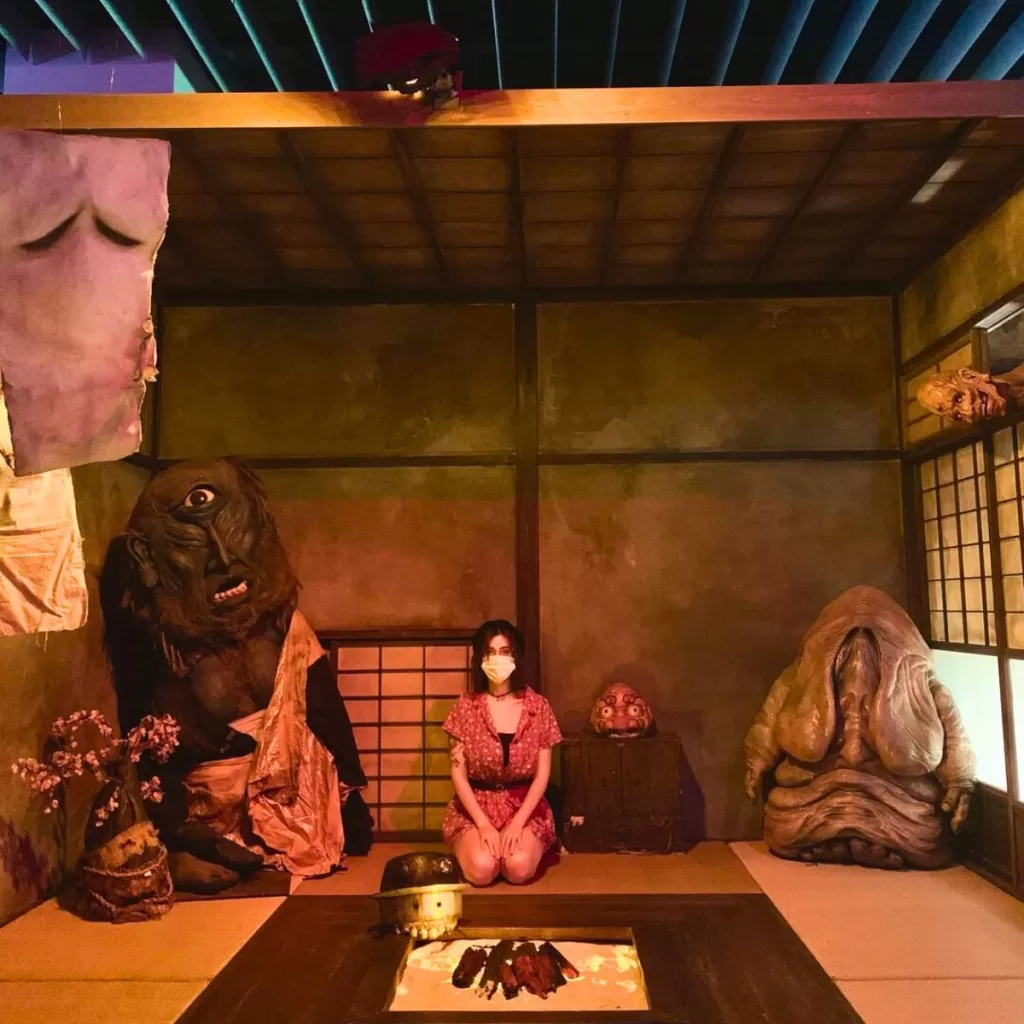 Get acquainted with Japan's folk creatures at this fun and frightening museum dedicated to yokai supernatural beings from legends. Meet infamous yokai like the red-tongued, bloody-eyed Kappa water imp through colorful models and dioramas. See relics like Edo-era scrolls depicting creepy creatures.
Interactive displays let you crawl through the hallway of a Yokai house and summon spirits using AR technology. Don't miss seeing the giant mechanical clock populated by moving yokai figures. For a spooky and captivating experience, the Handa City Yokai Museum brings Japanese monsters and myths to life.
---
Toganji Temple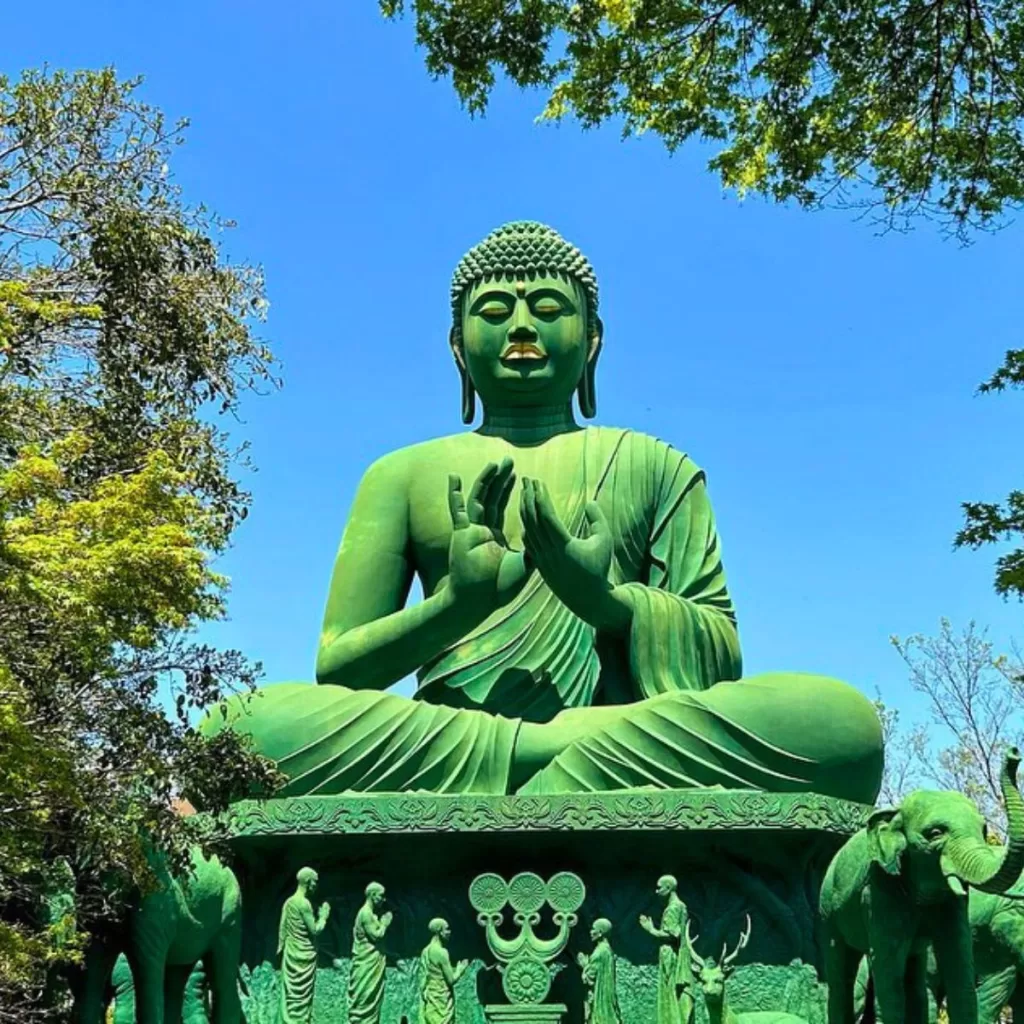 This tranquil temple in the heart of Nagoya provides an oasis of serenity amid the busy city. Founded in 1612, Toganji's wooden halls house important cultural properties like the renowned Three Great Buddhas, an exceptional seated wooden Buddha statue. The sprawling grounds feature gardens bursting with irises in June and maples illuminating the paths in autumn.
Participate in traditional activities like sutra copying classes or meditation sessions in the tatami mat zazen hall. With its sacred ambiance just steps from Nagoya's crowds, Toganji Temple allows peaceful contemplation and cultural insight.
---