Kobe, a beautiful port city in Japan, offers a variety of attractions for every type of traveler. Whether you are a food enthusiast, history buff, or nature lover, plenty of things to do in Kobe will leave you with an unforgettable experience. Located west of Osaka and between the sea and the Rokko Mountain range, Kobe shines with its cosmopolitan vibe and scenic views. Below, we explore some of the best places to visit and top tourist attractions in Kobe.
Best Attractions and Best Activities in Kobe
Kobe Harborland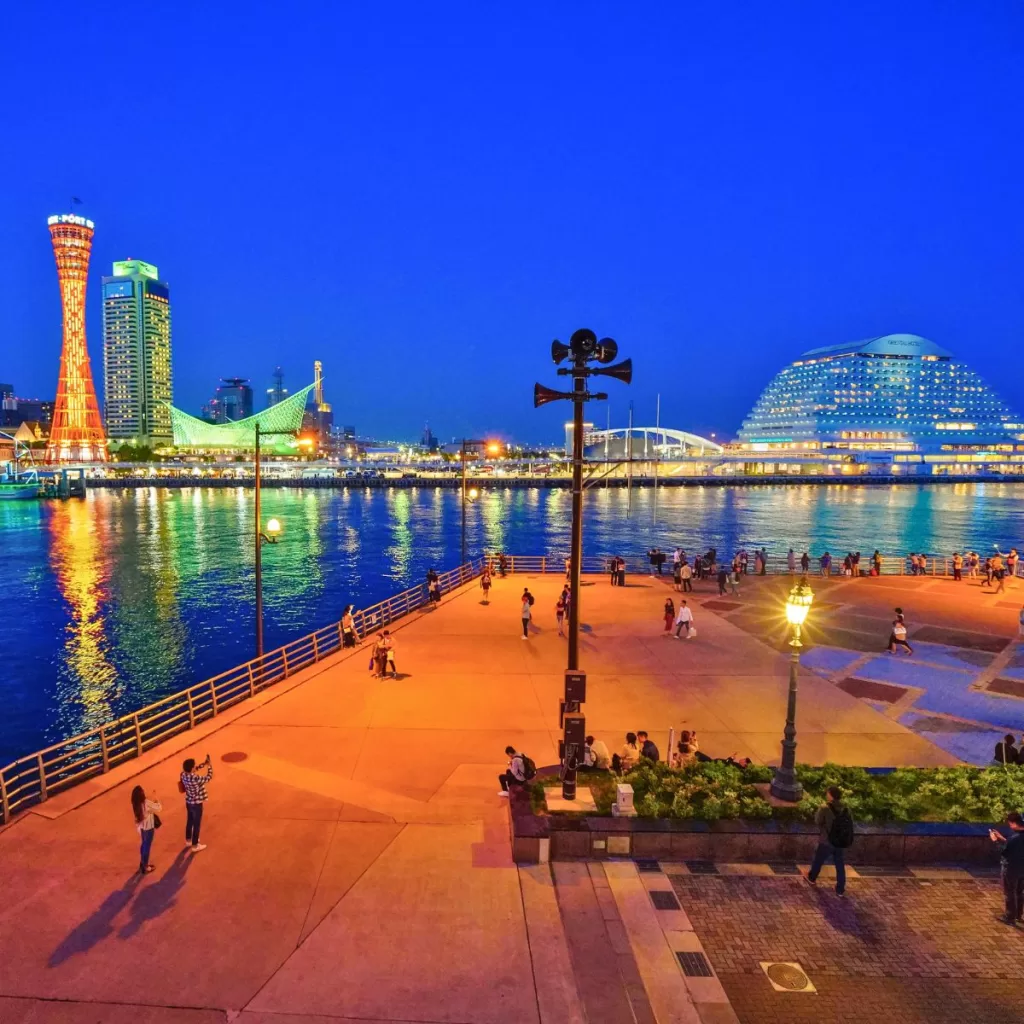 Kobe's scenic harbor area provides beautiful views of the sea and cityscape. Stroll along the brick Meriken Park promenade and see contemporary art installations dotted along the walkway. At Harborland, you can browse shops and restaurants in repurposed warehouse buildings. When night falls, colorful illuminations light up the harbor. With its mix of dining, artwork, illuminations, and seaside charm, Kobe's Harborland is perfect for a leisurely visit.
Kobe Harborland is a shopping and entertainment district offering stunning ocean and city skyline views. Attractions here include dazzlingly lit night views, a Ferris wheel, and multi-use complexes housing shops and restaurants.
---
Kobe Port Tower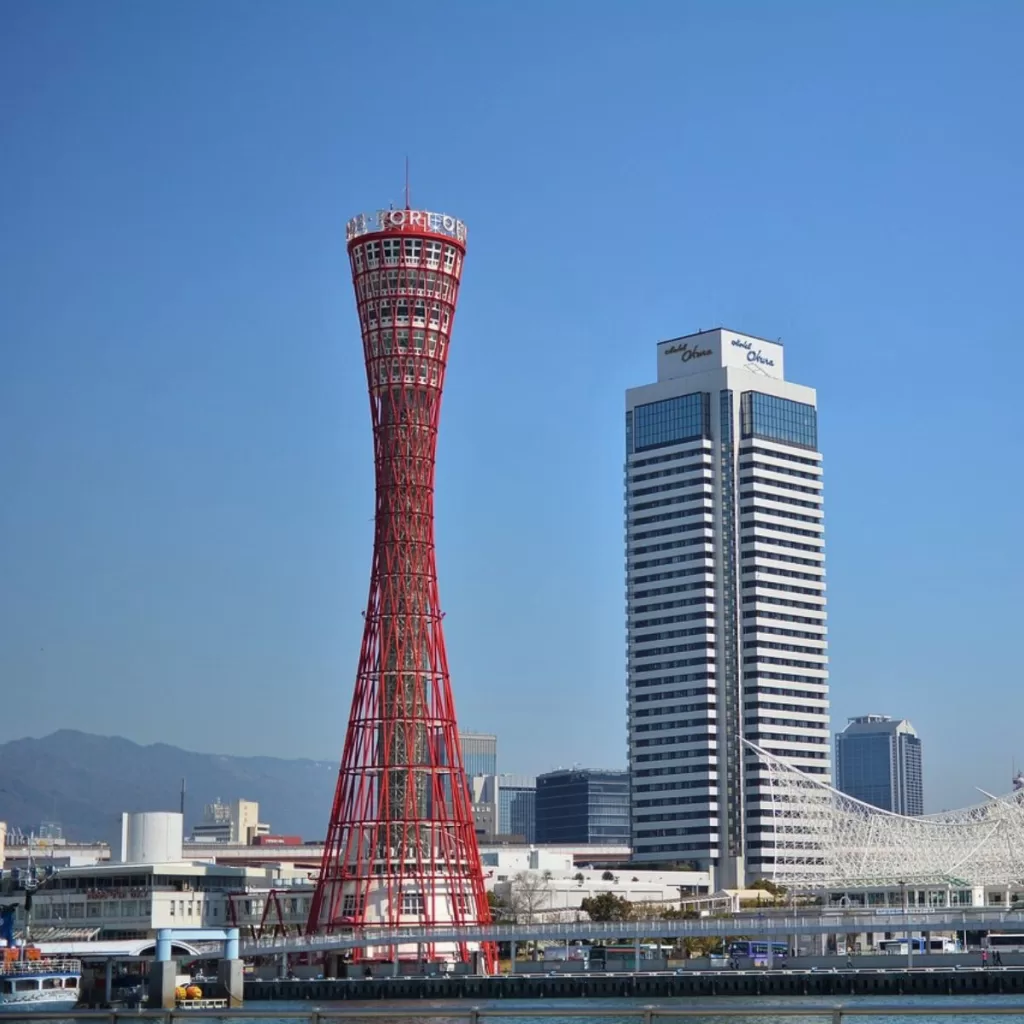 Soaring above the harbor, the futuristic Kobe Port Tower offers panoramic views from its observation deck. Take the elevator up 108 meters to the skywalk area to enjoy 360-degree views over Kobe's bustling port and urban landscape. When illuminated at night, the red lattice structure lights up in a colorful display visible from across the city. The ground floor houses an informative exhibit on Kobe's development. With its iconic architecture and lofty views, the Kobe Port Tower is a must-visit attraction.
Recognized as one of Kobe's most iconic structures, the Kobe Port Tower is an attraction not to be missed. Known for its unique hyperboloid design and red steel structure, it offers panoramic views of the city and harbor from its five-tiered observation deck. What's even more fascinating is the tower's view at night when thousands of LED lights illuminate the structure in a mesmerizing spectacle.
---
Nunobiki Falls
A short ride on the cable car up Mount Rokko leads to the scenic Nunobiki Falls, considered one of Japan's most picturesque waterfalls. The name means "spray of cloth," referring to the ethereal veils of water cascading down.
Viewing platforms allow you to see the four distinct falls from different vantage points. Trails wind through the forested mountain area surrounding the falls. Local teahouses sell green matcha tea and sweets. For a peaceful walk immersed in nature, Nunobiki Falls is a perfect Kobe escape.
---
Nunobiki Herb Garden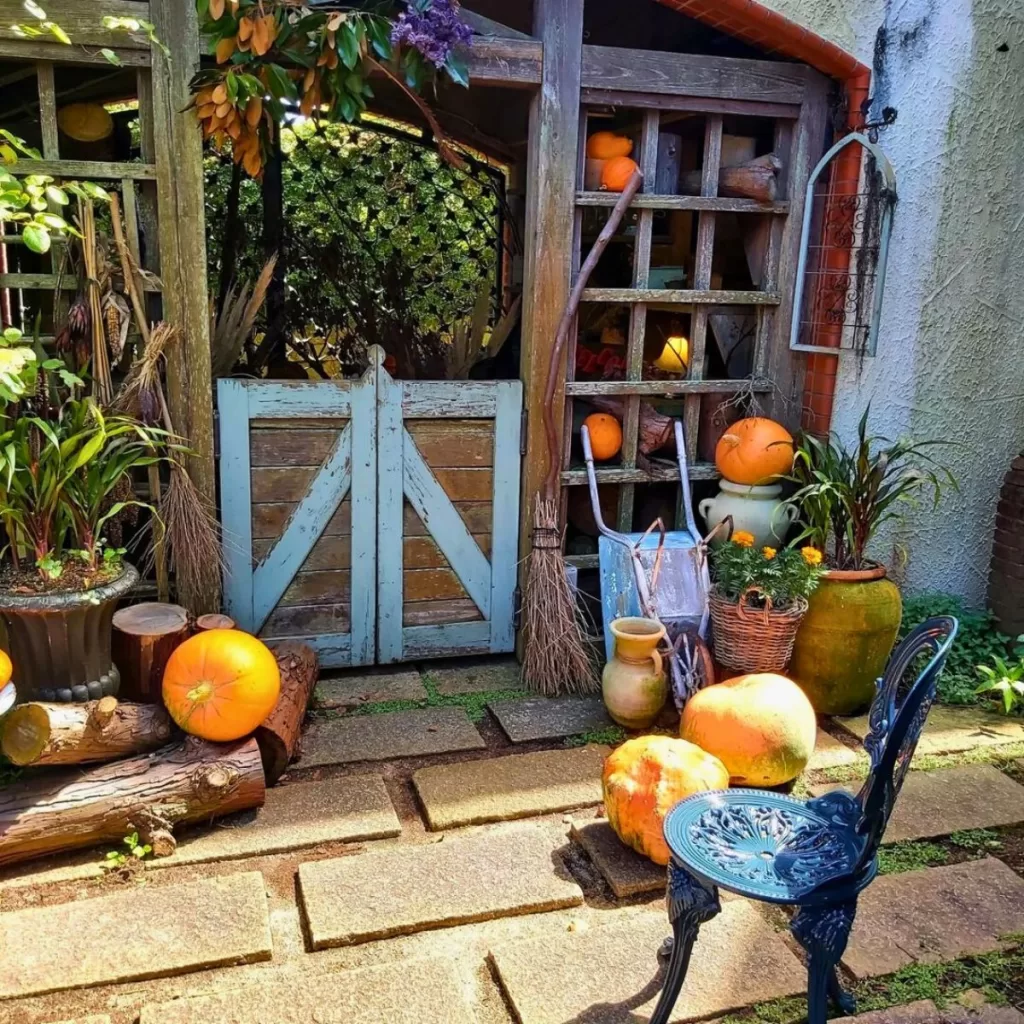 Just a ropeway ride away from Shin-Kobe Station, Nunobiki Herb Garden is a must-visit attraction in Kobe. The garden houses over 200 varieties of herbs and flowers spread across beautifully landscaped terrains.
There's also a glasshouse showcasing a selection of tropical plants. A ride on the Nunobiki Ropeway provides stunning aerial views of Kobe City and Port Island.
---
Kobe City Museum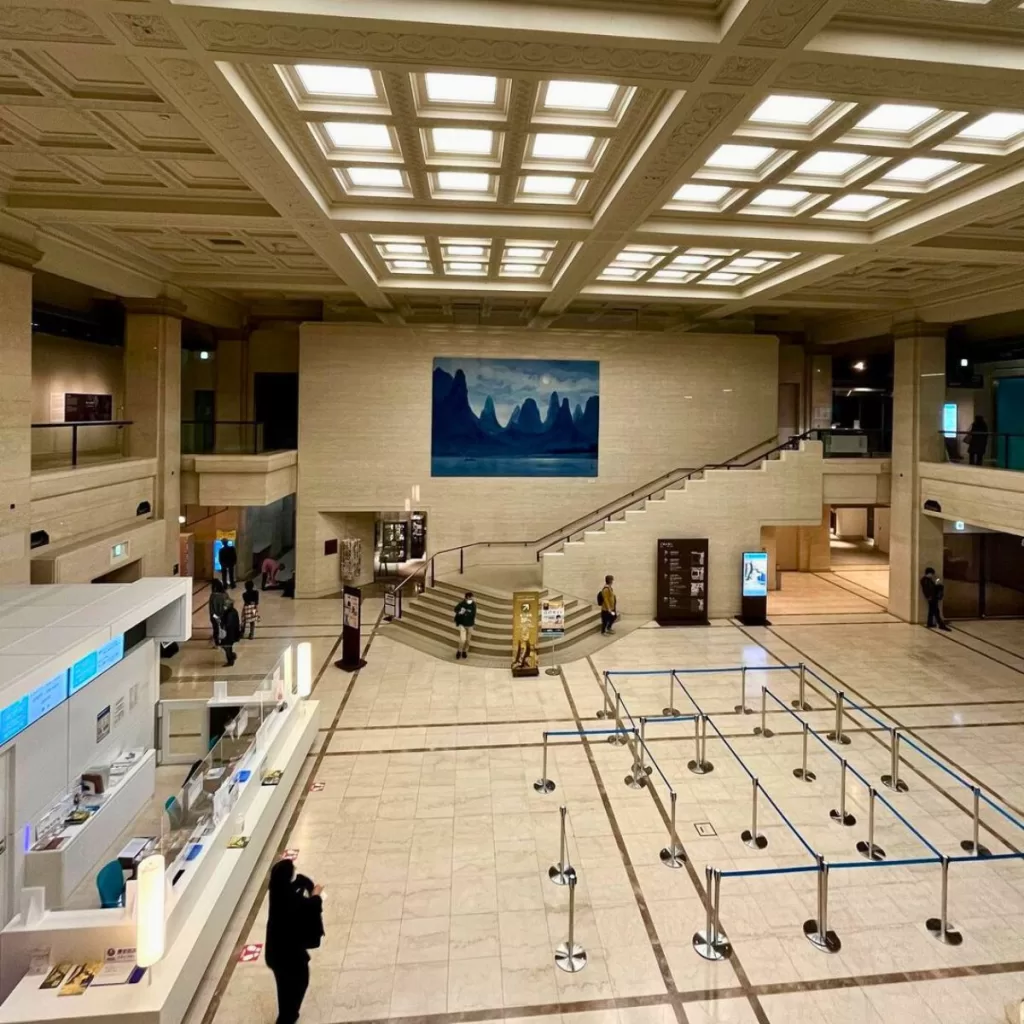 The Kobe City Museum, located in the heart of Kobe, is a cultural gem that showcases the history, art, and heritage of the city. As one of the best attractions in Kobe, the museum offers a fascinating glimpse into the past, allowing visitors to delve into the rich tapestry of Kobe's culture and traditions.
With its diverse range of exhibits and interactive displays, the Kobe City Museum is a must-visit destination for history enthusiasts, art lovers, and those seeking a deeper understanding of the city's roots.
The museum houses a vast collection of artifacts, artworks, and historical documents that span various eras and aspects of Kobe's history. From ancient artifacts dating back to prehistoric times to exhibits that shed light on the city's role as a thriving port during the Meiji era, the museum provides a comprehensive overview of Kobe's evolution. Visitors can explore the exhibits at their own pace, immersing themselves in the stories and narratives that shaped the city's identity.
---
Himeji Day Trip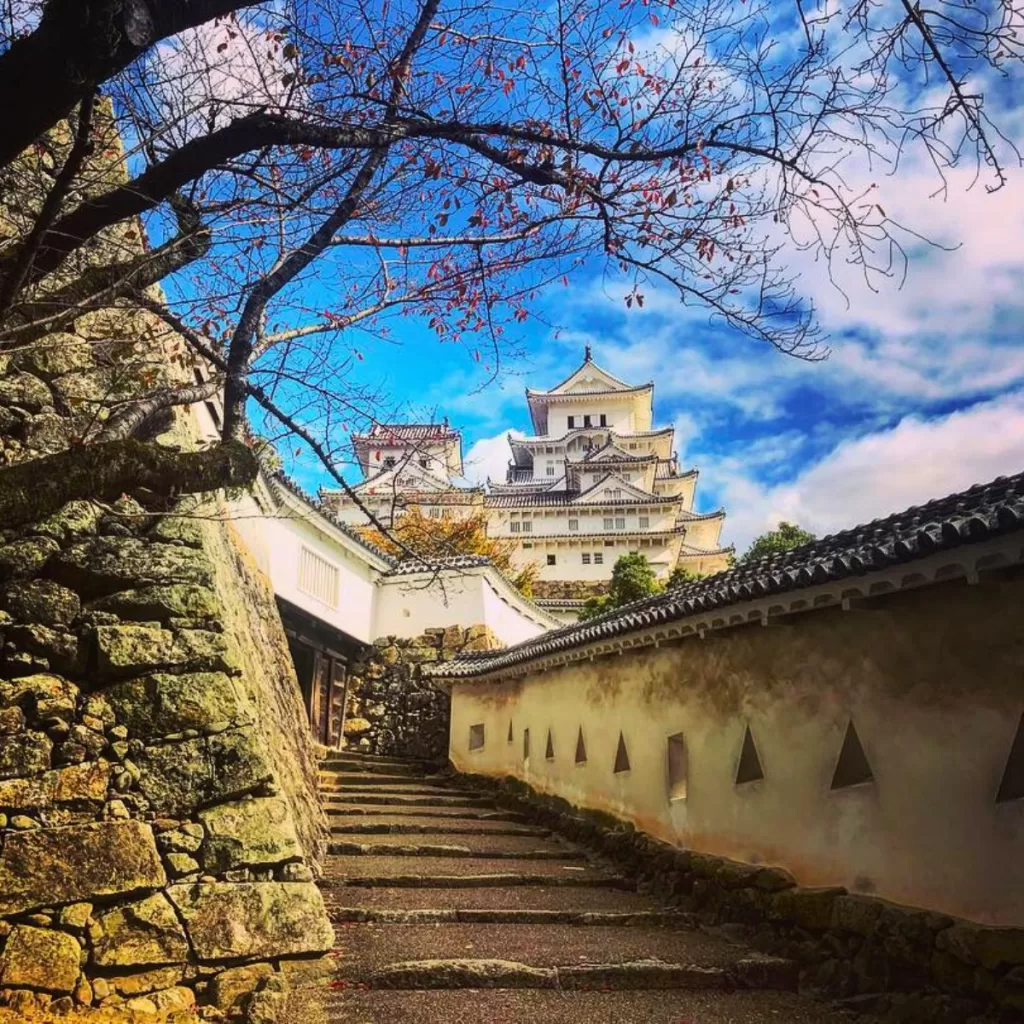 Take a quick day trip from Kobe to the scenic town of Himeji, home to Japan's most majestic surviving feudal castle. Nicknamed White Heron Castle, the bright white complex contains 83 buildings spread across multiple baileys and towers.
Walk along the winding routes connecting each section. Inside, find fascinating displays of samurai weaponry and centuries-old defensive systems. The castle grounds also feature expansive gardens that explode with vibrant cherry blossoms in spring. For an unforgettable day trip, make your way to Himeji to explore this magnificent and historic castle.
---
Kitano Ijinkan District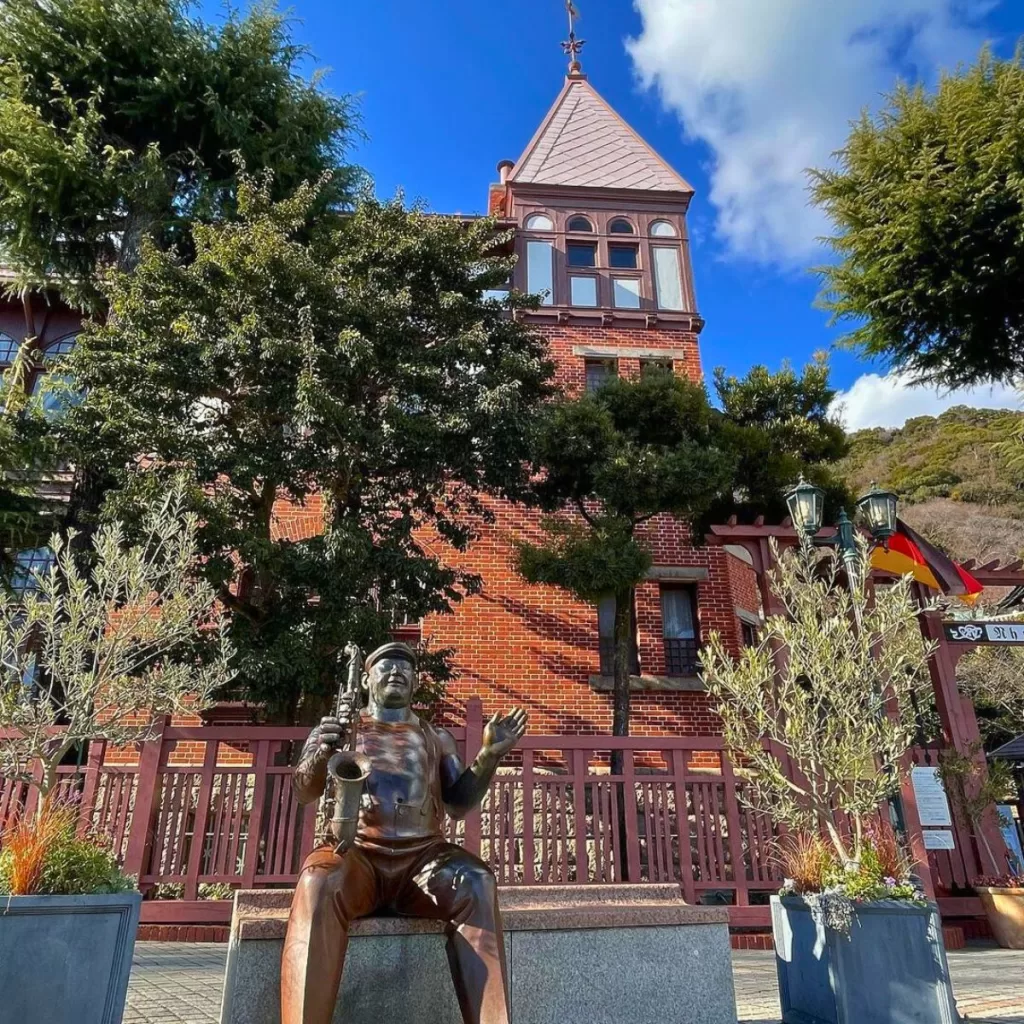 Take a stroll through Kitano Ijinkan, Kobe's picturesque historic district filled with elegant foreign mansions. These intricate blendings of Japanese and Western architectural styles were built after the port opened in 1868 for foreign traders and diplomats.
The beautifully preserved homes now house cafes, restaurants, and museums. Learn about the history at Kitano Museum. With its international fusions and charming atmosphere, Ijinkan is one of Kobe's gems.
---
Mount Maya Cable Car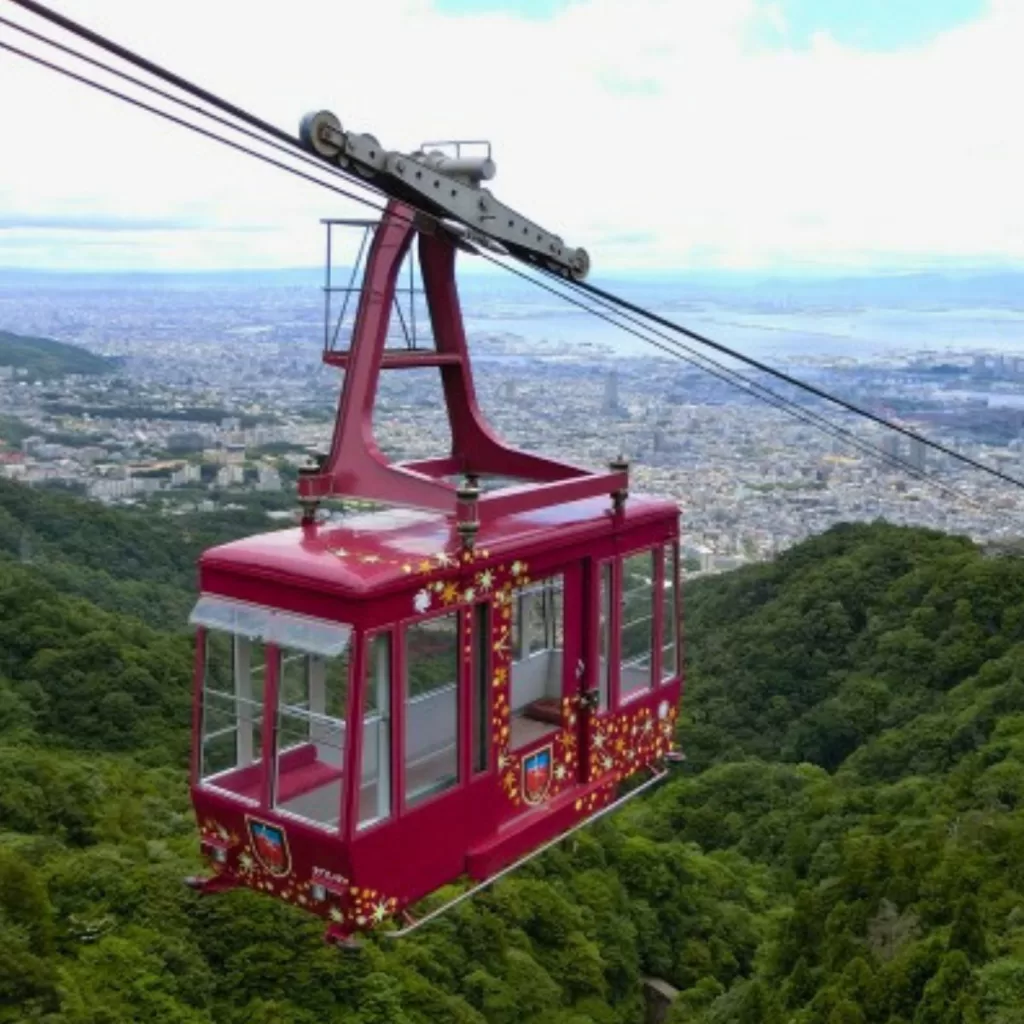 For panoramic views over Kobe's skyline and harbor, take a thrilling 10-minute cable car ride up Mt. Maya. Disembark at the observation platform atop the 386-meter summit for scenic vistas across the bustling cosmopolitan landscape below.
Exhibits identify the landmarks visible, from the harbor islands to Kobe Airport's runways. Hiking trails on the forested mountain allow peaceful walks surrounded by nature. For an elevated look over this port city, Mt. Maya's cable car ride and viewpoint provide breathtaking bird ' s-eye scenery.
---
Just outside Kobe, Arima Onsen is one of Japan's oldest and most renowned hot spring towns, known for its abundant natural mineral waters tinged yellow from iron. Choose from public bathhouses or private baths at traditional Ryokan inns like the lavish Arima Grand Hotel. Relaxing indoor and open-air baths overlook forests and streams.
Sample the mineral waters; the carbonated "gold" water is a specialty. With scenic hiking trails connecting the town's two ancient springs, Arima Onsen makes for a rejuvenating day trip from Kobe to soak away your cares.
---
Enjoy panoramic views of Kobe Harbor during a scenic cruise along the coastline. Sip a drink from the onboard bar while admiring sights like the sprawling Port Island and glowing Kobe Airport off in the distance.
As the boat passes under towering bridges, see how the urban landscape meets the sea. Shorter-day cruises focus just on the bay areas, while longer options continue out past the Akashi Strait to Awaji Island. For an alternative angle on Kobe, the harbor cruises provide relaxing maritime entertainment.
---
Mount Rokko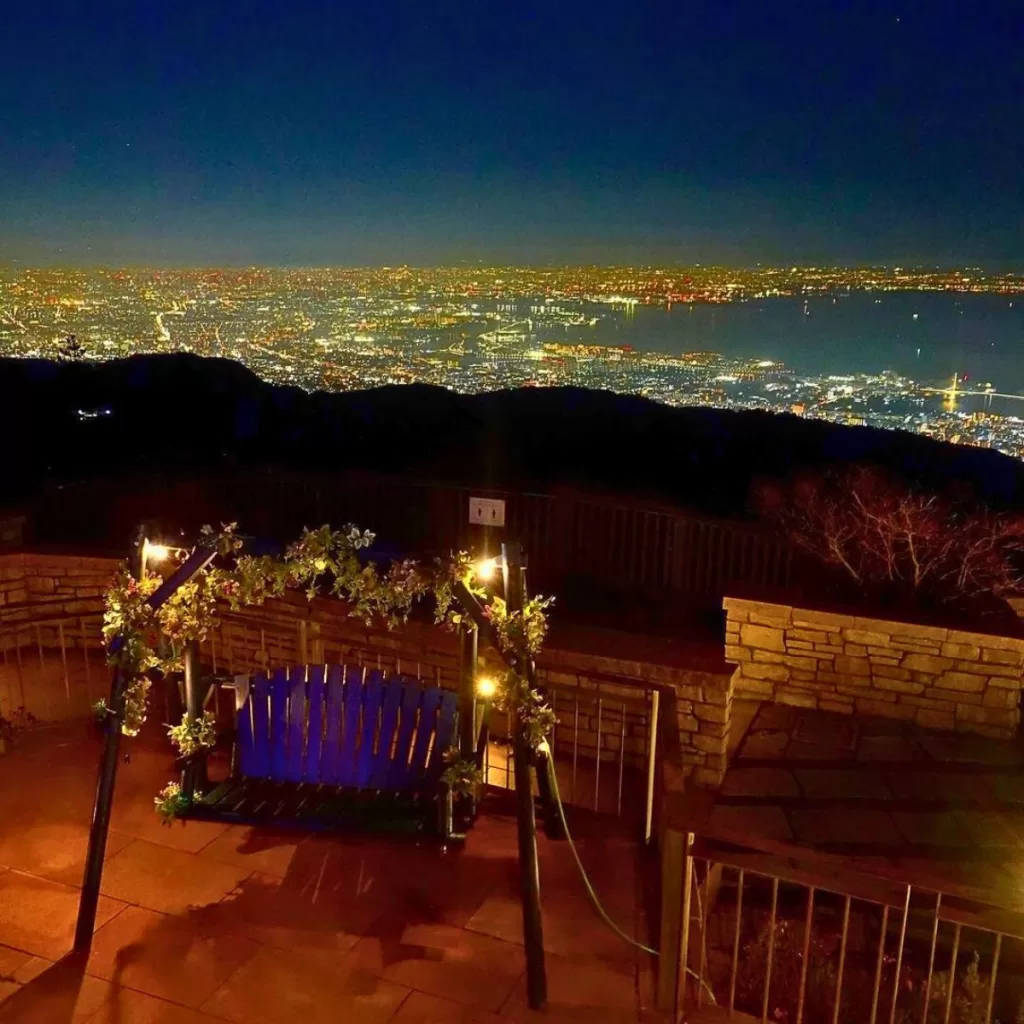 Mount Rokko, standing proudly in the backdrop of Kobe, is a majestic and picturesque mountain that offers breathtaking views and a range of outdoor activities. As one of the best attractions in Kobe, Mount Rokko entices visitors with its natural beauty and recreational opportunities. Whether you're a nature lover, an adventure seeker, or simply looking for a serene escape, Mount Rokko has something to offer for everyone.
One of the highlights of Mount Rokko is the Rokko Garden Terrace, a sprawling complex that provides panoramic views of the surrounding landscape. From here, visitors can marvel at the stunning vistas of Kobe City, Osaka Bay, and the distant mountains. The garden terrace also features various attractions and amenities, including eateries, souvenir shops, and observation decks. It's a perfect spot to relax, enjoy a meal, and soak in the beauty of the mountainous scenery.
---
Rokko Cable Car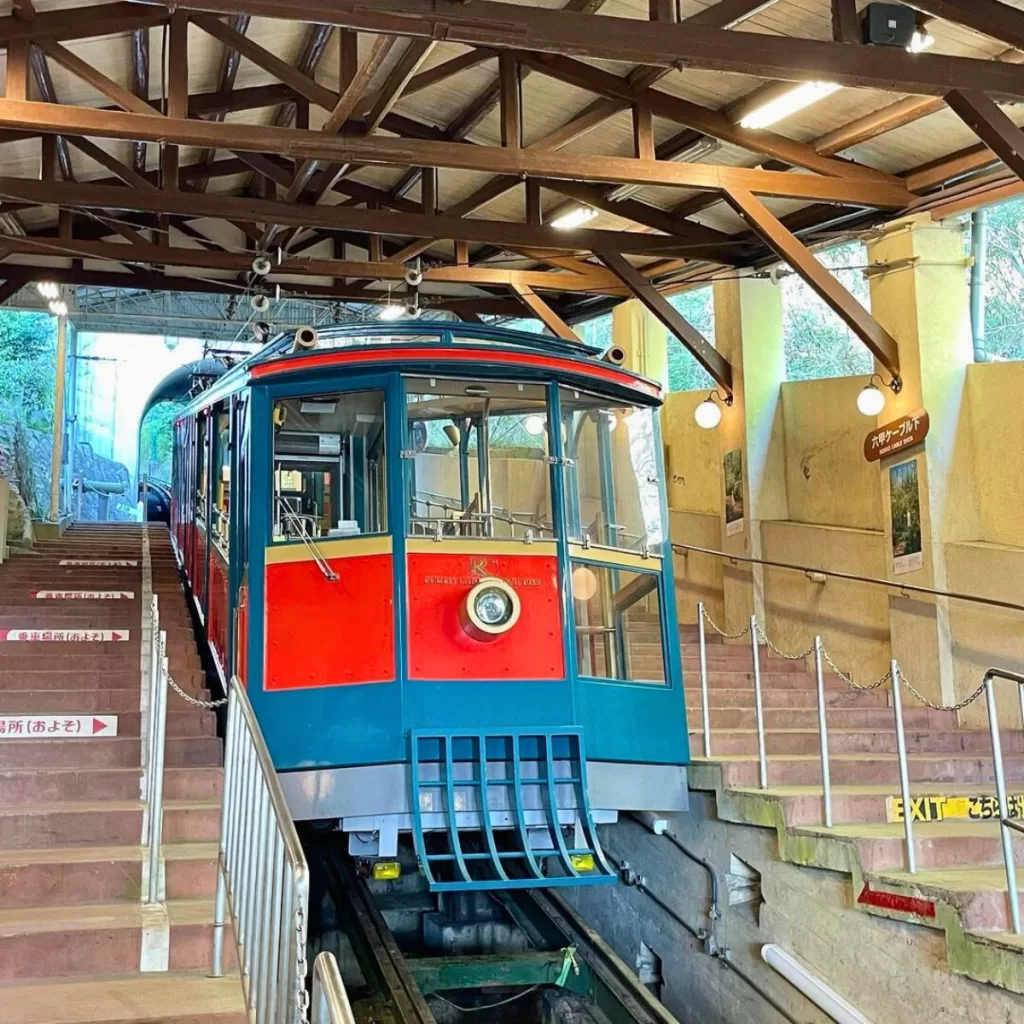 The Rokko Cable Car provides scenic rides up Mount Rokko overlooking Kobe. Panoramic windows give sweeping views over the city and harbor during the 7-minute ride to the hilltop observation platform.
At the summit, an interactive display identifies Kobe landmarks visible in the sprawling urban vista below. Cafes and restaurants at the top provide sustenance after a hike. For an effortless way to access views from atop Kobe's iconic Mount Rokko, the cable car delivers lofty scenery.
---
Hakutsuru Sake Brewery Museum
Kobe's Hakutsuru Sake Brewery Museum provides an in-depth look at Japan's national alcoholic beverage through interactive exhibits explaining traditional production and tasting samples.
Learn each step involved in making honjozo and other types of sake. Historical artifacts illustrate how sake equipment evolved through the centuries. At the end, sip flights of freshly brewed sake paired with traditional snacks. For an enlightening experience about brewing methods and flavors, touring this atmospheric sake museum is a perfect Kobe activity.
---
Kobe Luminarie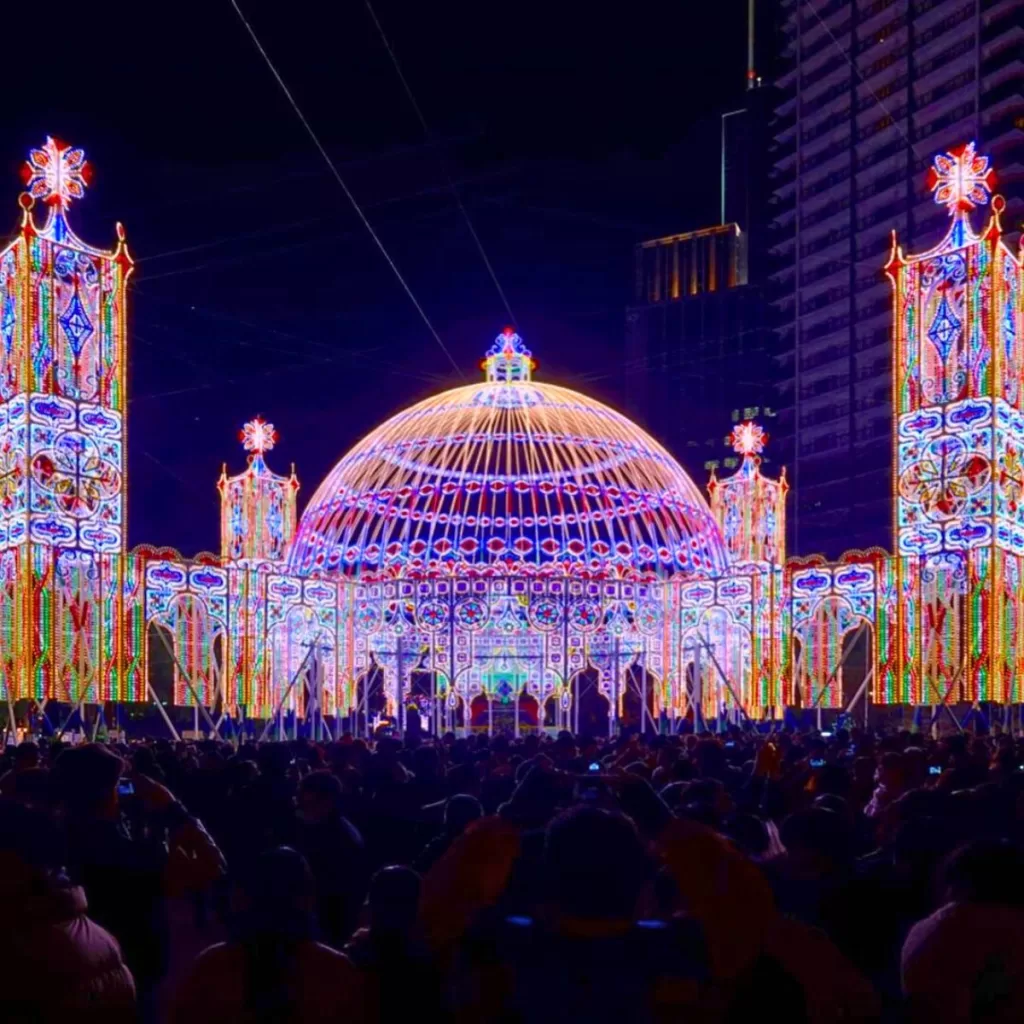 Each December, Kobe's streets transform into a magical world of light during the Luminarie festival. Over 200,000 hand-painted glass lanterns line the roads in incredible illuminated arches and structures.
Commemorating victims of the 1995 earthquake, this beautiful light show represents hope and recovery. Live music performances enhance the enchanting atmosphere. Walking through the luminous tunnels is like stepping into a fairytale realm. As Kobe's most iconic winter event, the Luminarie dazzles visitors with its tremendous scale and artistry.
---
Nada Sake District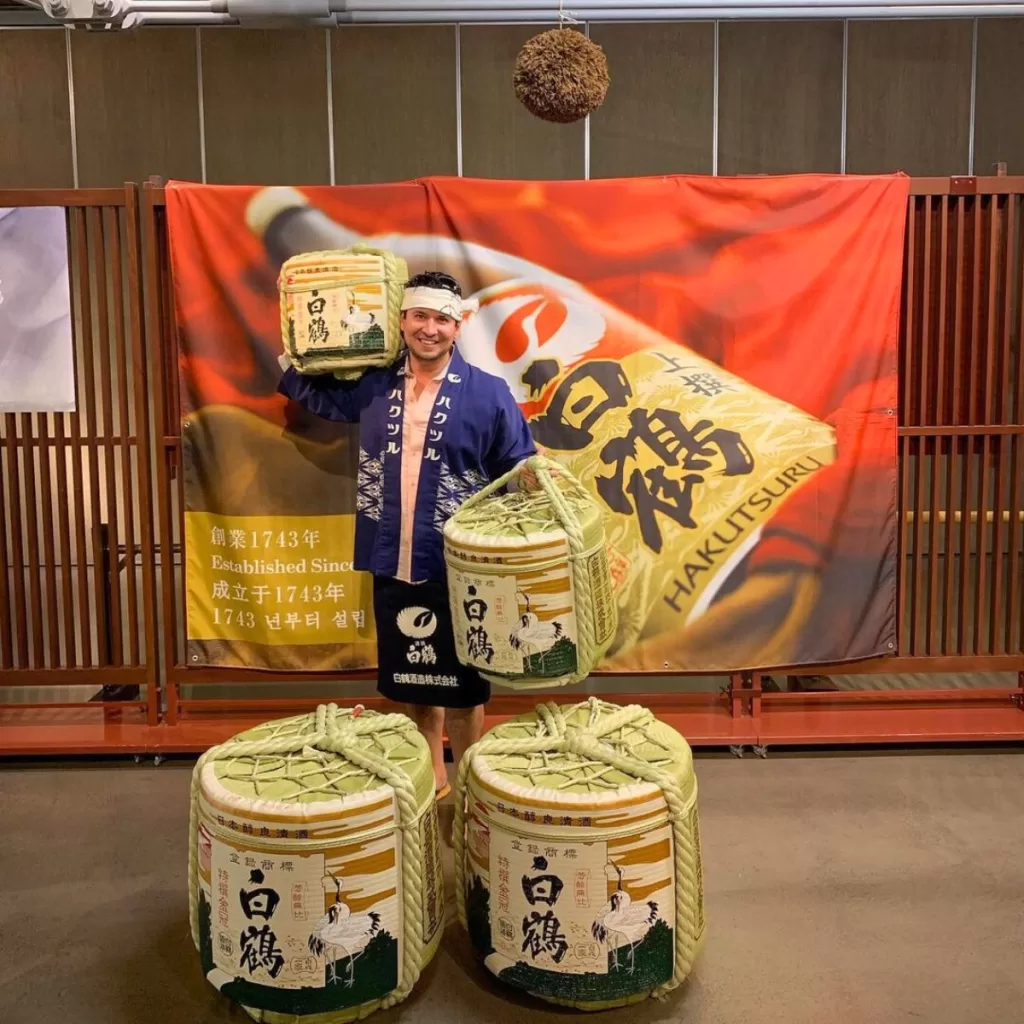 The Nada district of Kobe has brewed sake for over 800 years, resulting in a community rich in sake culture and breweries open for tours.
Walk along the main street trying free sake samples at shops. Stop by Hakutsuru Sake Brewing Museum for an in-depth exhibit on sake's history and production process. At night, neon-lit lanterns cast a festive glow. With plenty of tasting opportunities and breweries to visit, Nada provides an immersion into Japan's famous rice wine.
---
Earthquake Memorial Park
Learn about Kobe's devastating 1995 earthquake at the poignant Earthquake Memorial Park. Stepping stones guide you through to collapsed buildings, cracks, and wreckage left in place here as a testament.
Audio guides relate survivor stories at various points, putting human faces to the tragedy. The preserved rubble of the former Disaster Reduction and Human Renovation Institution building stands solemnly. As a moving tribute, this memorial park ensures earthquake victims are not forgotten.
For history enthusiasts, visiting the Great Hanshin-Awaji Earthquake Memorial Disaster Reduction and Human Renovation Institution – known as the Kobe Earthquake Memorial Museum – is undoubtedly one of the best things to do in Kobe.
---
Indulge in World-Class Cuisine: Kobe Beef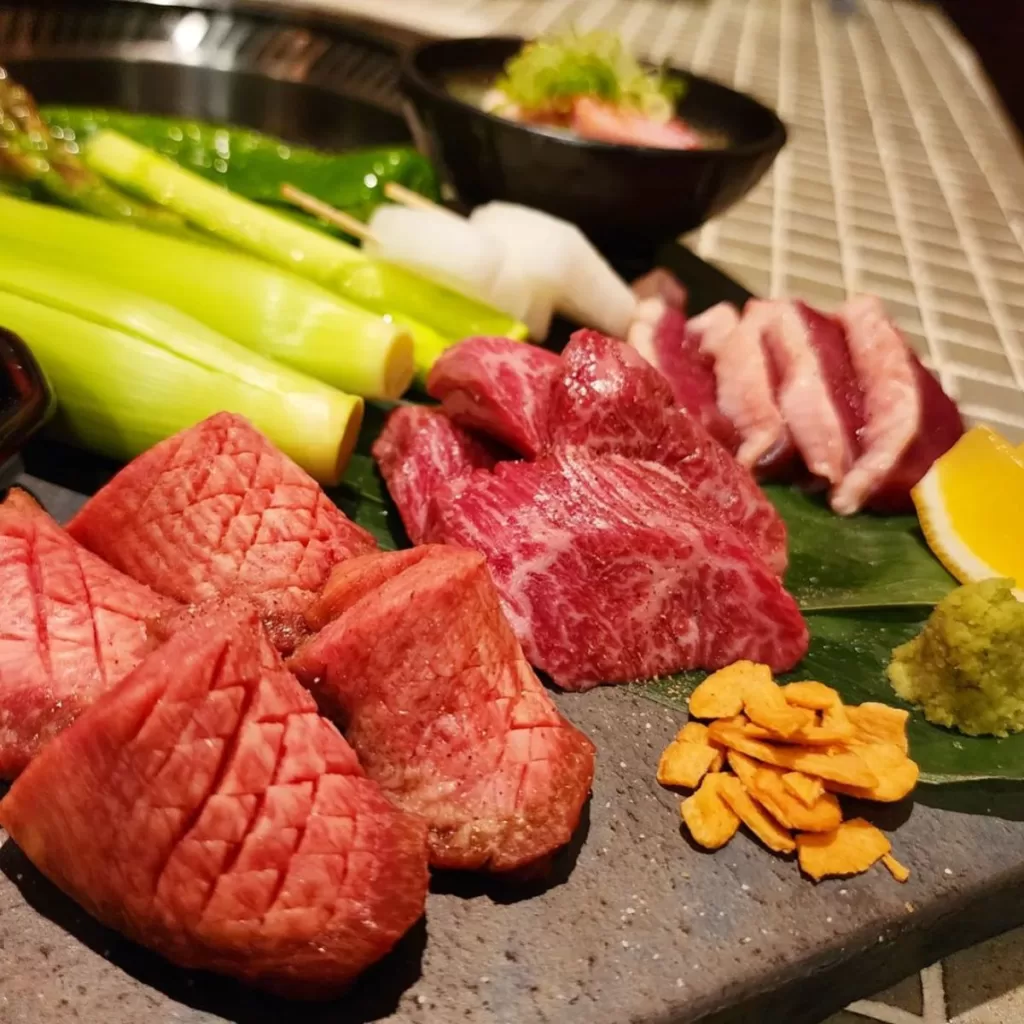 Kobe is world-renowned for its meat delicacy, Kobe Beef. Dive into a Kobe beef lunch at one of the many teppanyaki restaurants in the city, such as the famous Kobe Steak Restaurant Royal Mouriya.
However, please note that the city of Kobe isn't just about beef; it's home to some outstanding patisseries, noodle joints, and sushi bars, too.
---
Meriken Park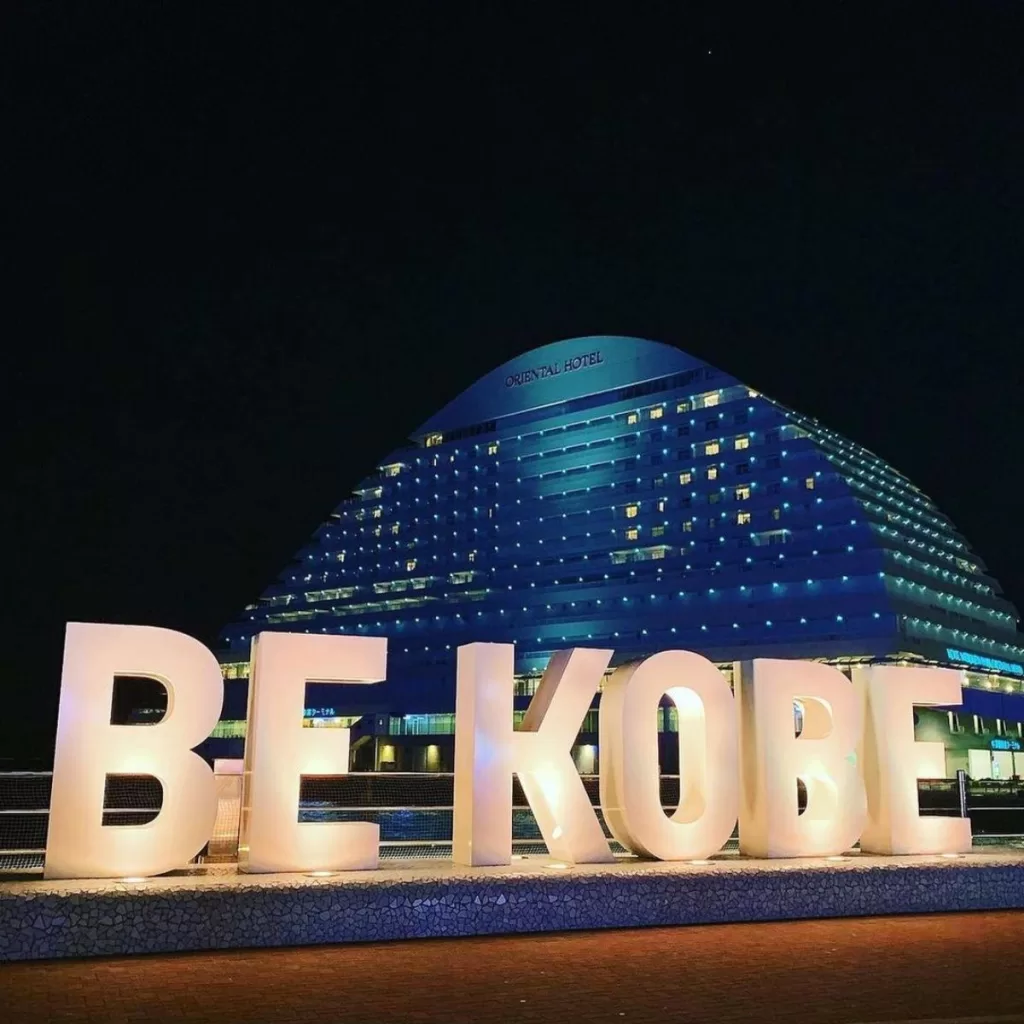 Adjacent to Kobe's harbor, Meriken Park invites leisurely strolls along its scenic brick promenade. Contemporary art installations like the Kobe Maritime Museum's bold red roofline accentuate the seaside location.
Relax on benches gazing at passing cruise ships or visit the fountains modeled after Niagara Falls. Cafes and restaurants overlook views of the harbor. With its mix of sights, artworks, and pretty seaside setting, Meriken Park encapsulates the appeal of Kobe's revitalized waterfront.
---
Former Foreign Settlement of Kobe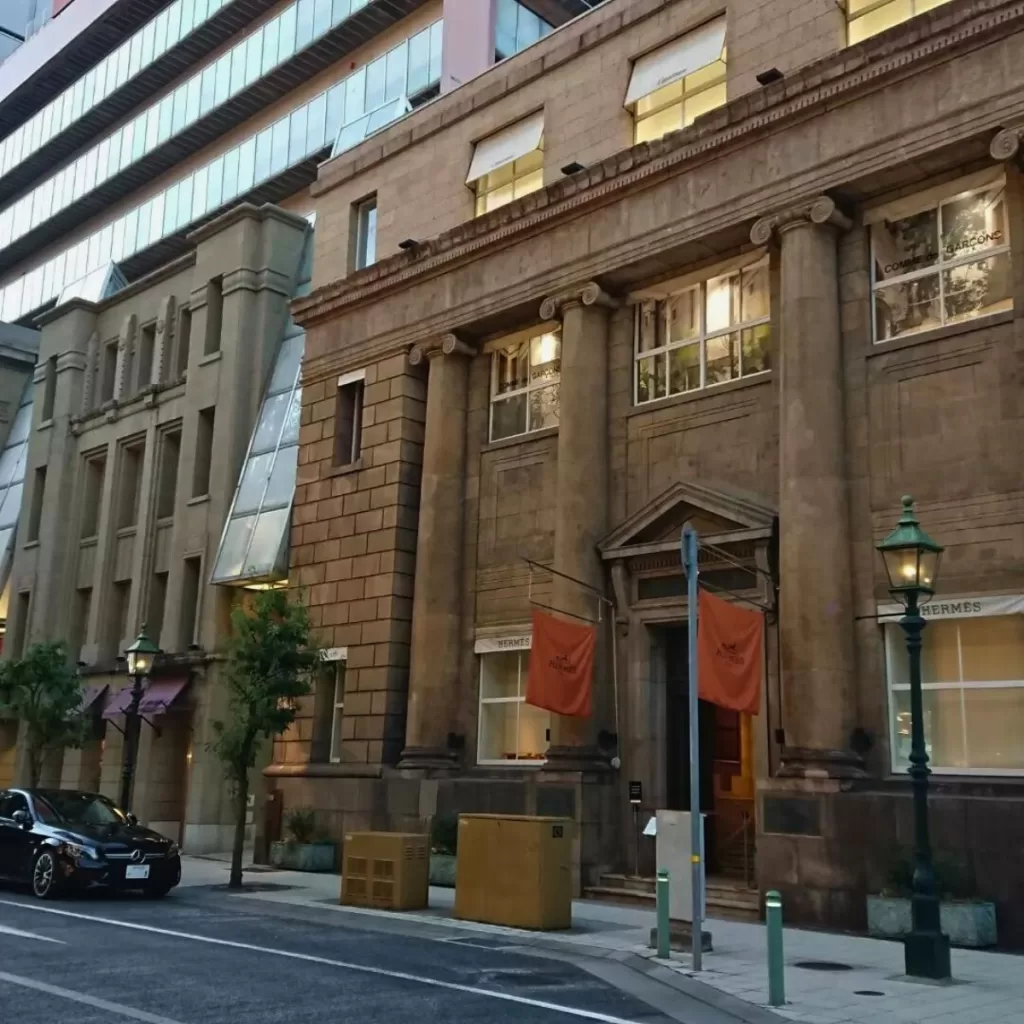 Located near Kobe port is the former foreign settlement of Kobe, an area encompassing western-style buildings reflecting 19th-century architecture after the port was opened to foreigners.
Today, it serves as a picturesque walking area filled with boutiques, cafes, museums, and galleries.
---
Hyogo Prefectural Museum of Art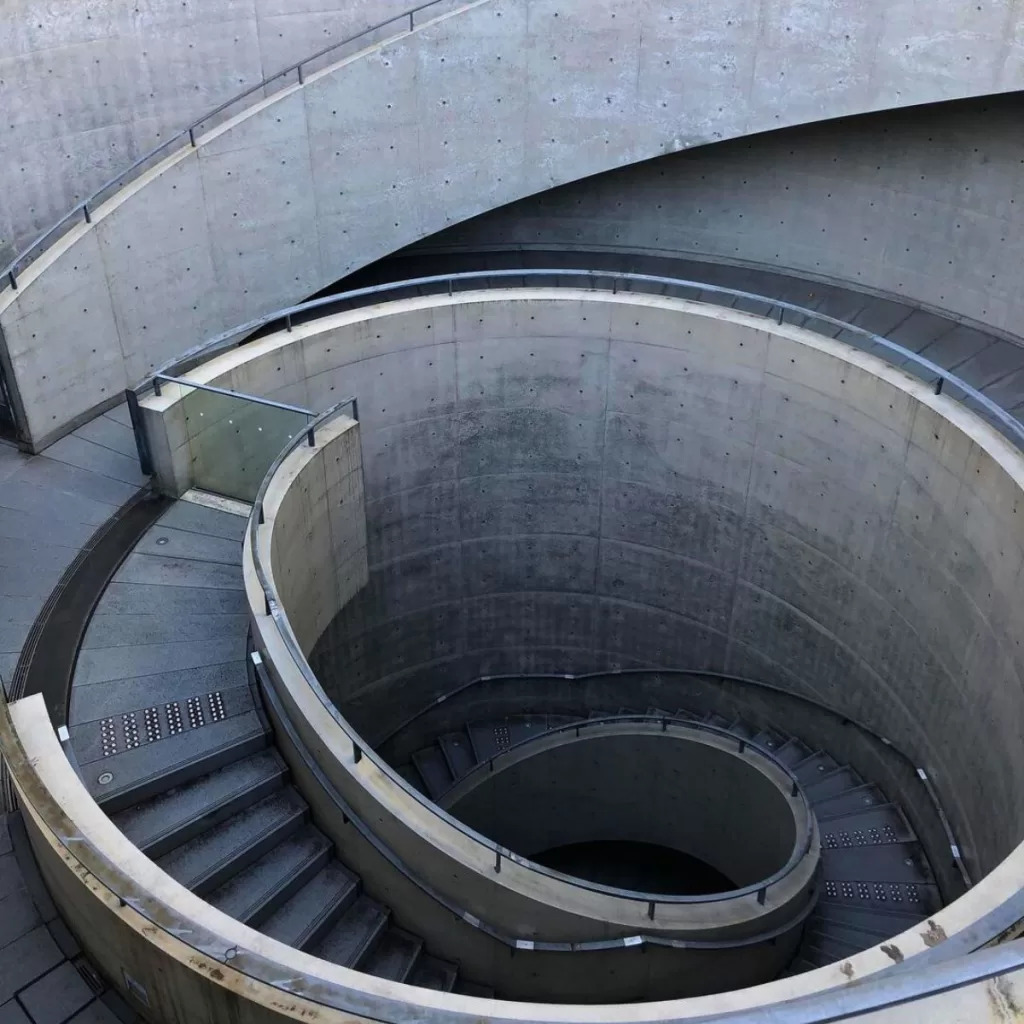 Admire Japanese and international artworks at Kobe's Hyogo Prefectural Museum of Art. View paintings by Monet, Renoir, and Sisley in well-lit galleries. Further halls exhibit modern Japanese paintings, lacquerware, and bamboo works highlighting skilled Kansai craftspeople.
The museum also hosts special exhibits, from traditional storytelling scrolls to avant-garde installations. With relaxing outdoor sculptures and a cafe overlooking scenic gardens, the Hyogo Prefectural Museum provides an enriching art break.
---
Kobe Animal Kingdom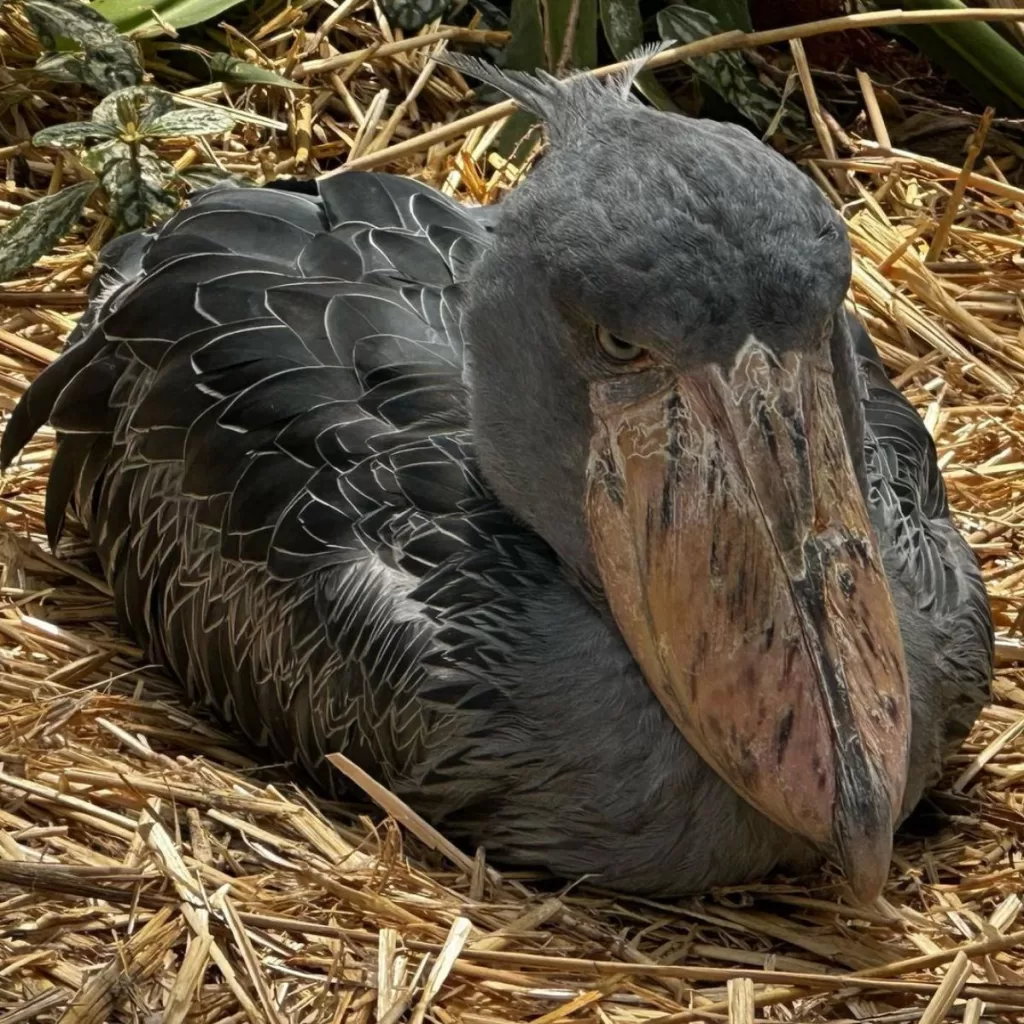 Kobe Animal Kingdom is a delightful and family-friendly attraction that offers a unique opportunity to get up close and personal with a wide variety of animals.
Situated in the heart of Kobe, this zoological park provides a fun and educational experience for visitors of all ages. As one of the best attractions in Kobe, Kobe Animal Kingdom allows visitors to interact with animals in a safe and controlled environment while learning about their habitats and behaviors.
The park is home to a diverse range of animal species, including exotic birds, playful monkeys, fluffy rabbits, and adorable meerkats, among others. Visitors can stroll through spacious enclosures designed to resemble natural habitats, providing the animals with ample space to roam and thrive. One of the highlights of Kobe Animal Kingdom is the opportunity to feed and pet some of the animals under the guidance of experienced staff, creating memorable and interactive experiences.
---
Akashi Kaikyo Bridge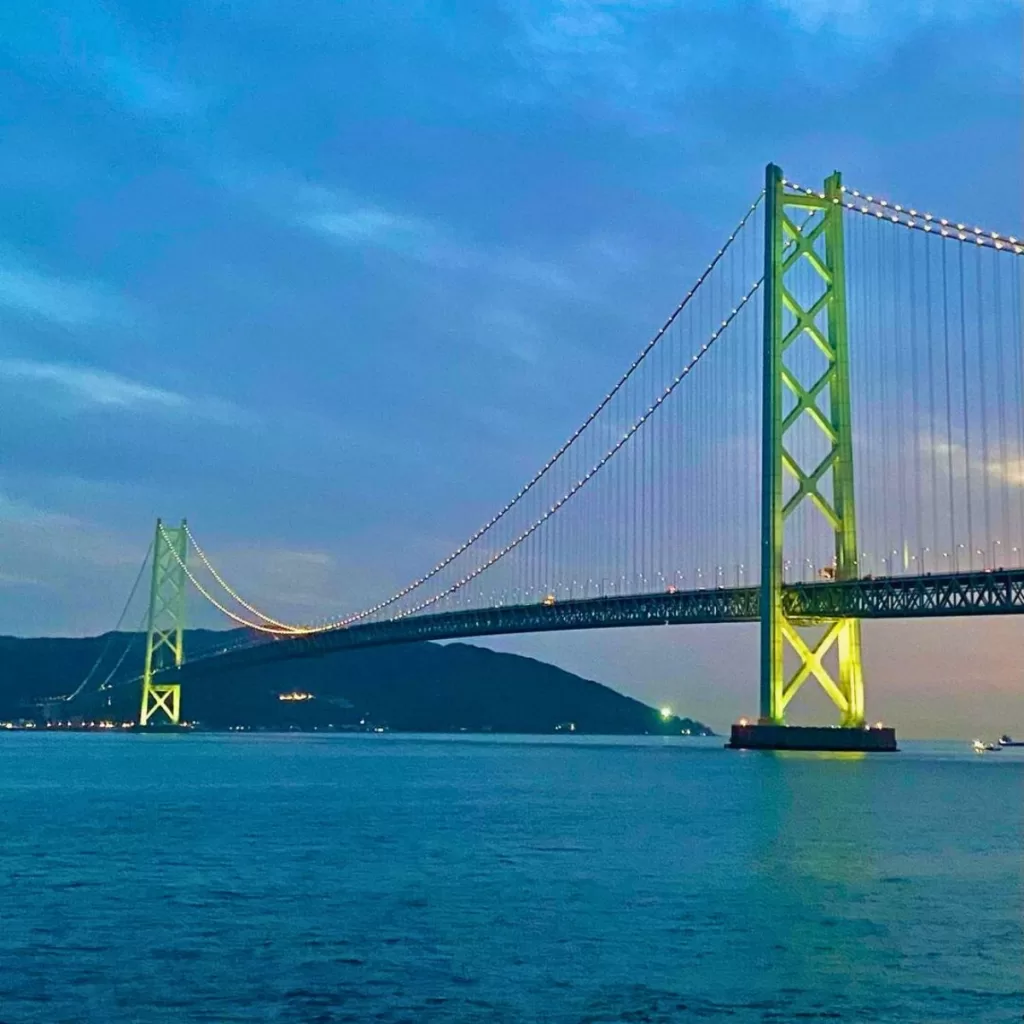 The Akashi Kaikyo Bridge, also known as the Pearl Bridge, is a remarkable engineering marvel and a prominent landmark in Kobe. As one of the best attractions in the city, this magnificent suspension bridge spans the Akashi Strait, connecting Kobe with Awaji Island. Not only does it serve as a vital transportation link, but it also captivates visitors with its grandeur and offers breathtaking views of the surrounding area.
Stretching over 3.9 kilometers, the Akashi Kaikyo Bridge holds the distinction of being the longest suspension bridge in the world. Its elegant design and impressive scale make it an architectural masterpiece. Visitors can marvel at the bridge's graceful curves and soaring towers from various viewpoints along the coastline. As the sunlight dances on the water beneath it, the Akashi Kaikyo Bridge creates a stunning visual spectacle that is truly awe-inspiring.
---
Chinatown (Nankinmachi)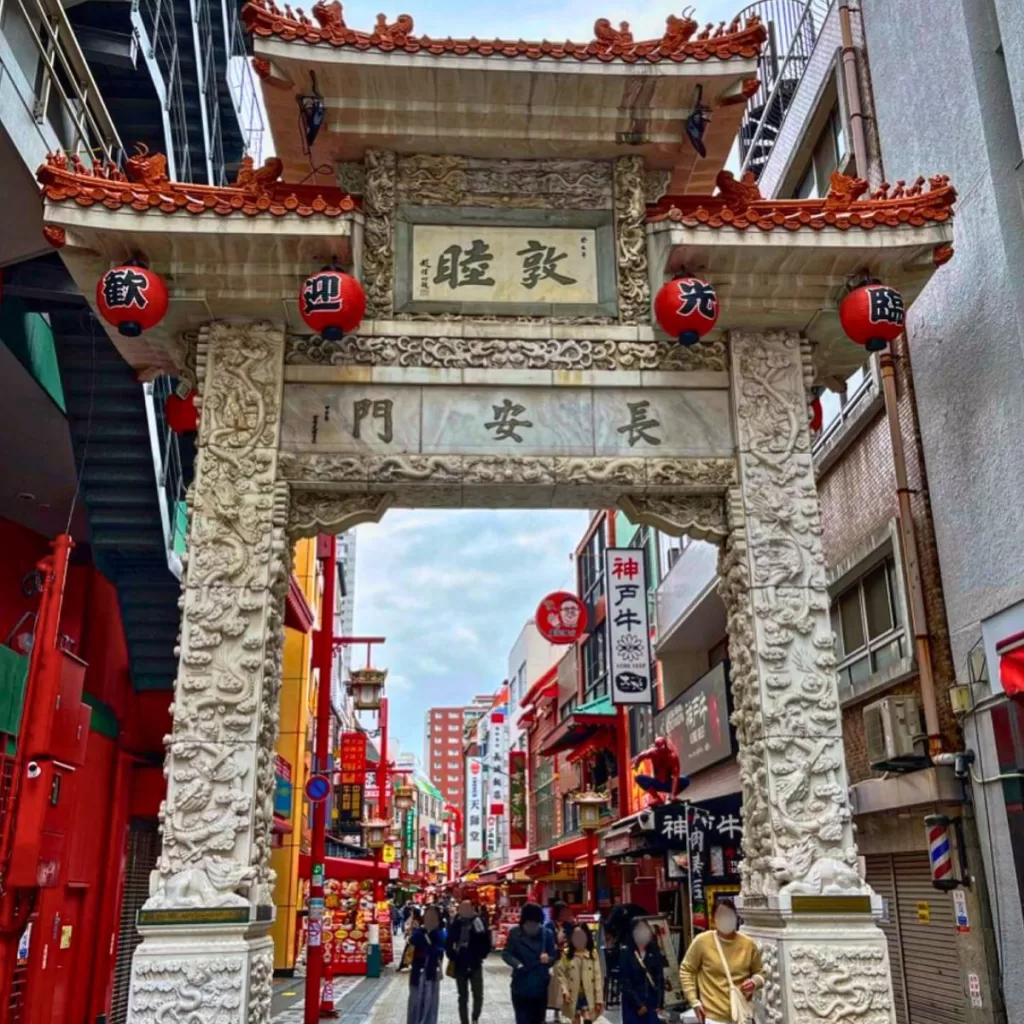 Another exciting place to visit in Kobe is Chinatown — or Nankinmachi, as locals call it.
One of only three Chinatowns in Japan, it's packed with over 100 shops and restaurants offering authentic Chinese goods and foods.
---
Kobe Maritime Museum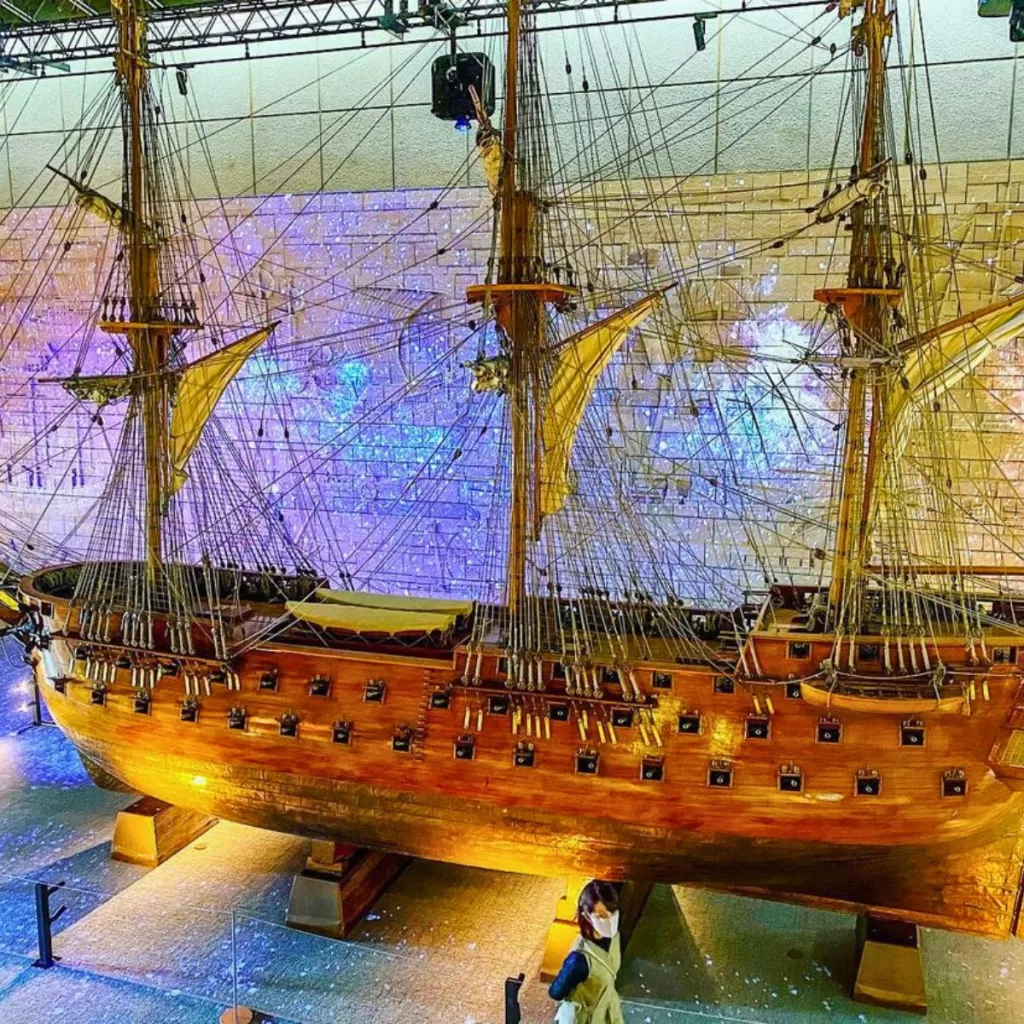 The Kobe Maritime Museum, situated in the vibrant Port of Kobe, is a captivating attraction that celebrates the city's maritime heritage and offers a fascinating insight into the world of ships and seafaring. As one of the best attractions in Kobe, the Maritime Museum appeals to maritime enthusiasts, history buffs, and families alike. With its impressive architecture and engaging exhibits, the museum invites visitors to embark on a journey through maritime history and exploration.
One of the highlights of the Kobe Maritime Museum is the opportunity to explore the Nippon Maru, a retired training ship docked next to the museum. Visitors can step aboard this historic vessel and experience life at sea, discovering the ship's living quarters, dining areas, and even the captain's bridge. It provides a unique and immersive experience that gives visitors a taste of what it was like to sail the seas.
---
Sorakuen Garden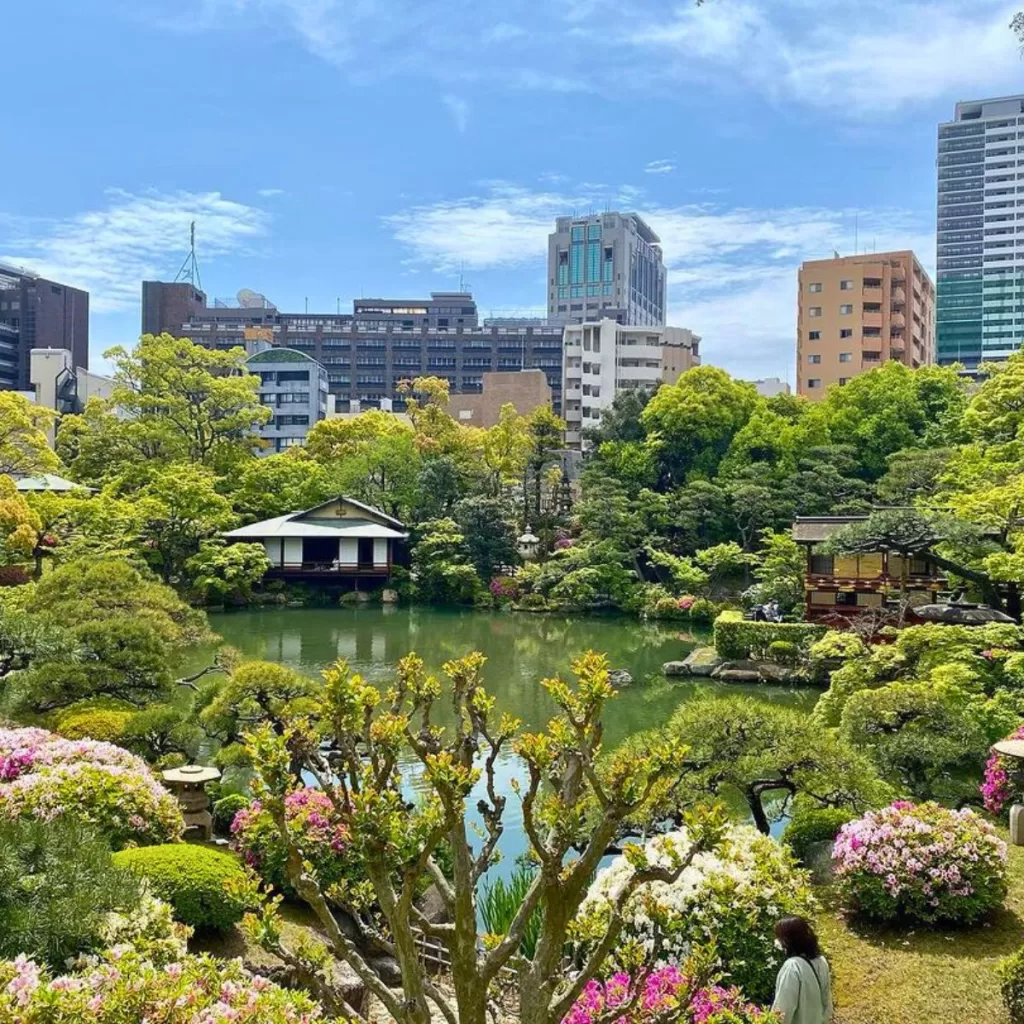 Sorakuen Garden, nestled in the heart of Kobe, is a tranquil oasis that offers a serene escape from the bustling city. Recognized as one of the best attractions in Kobe, this traditional Japanese garden showcases exquisite landscaping, meticulously manicured foliage, and picturesque scenery. With its peaceful atmosphere and timeless beauty, Sorakuen Garden invites visitors to immerse themselves in the tranquility and elegance of Japanese garden design.
The garden dates back to the late 19th century and was originally built as a retreat for the wealthy Nishinomiya family. Today, Sorakuen Garden welcomes visitors with its enchanting pathways, serene ponds, and charming teahouses. Strolling through the garden's winding paths, visitors can admire the meticulously pruned trees, vibrant seasonal flowers, and the soothing sound of trickling water from the garden's streams and waterfalls.
---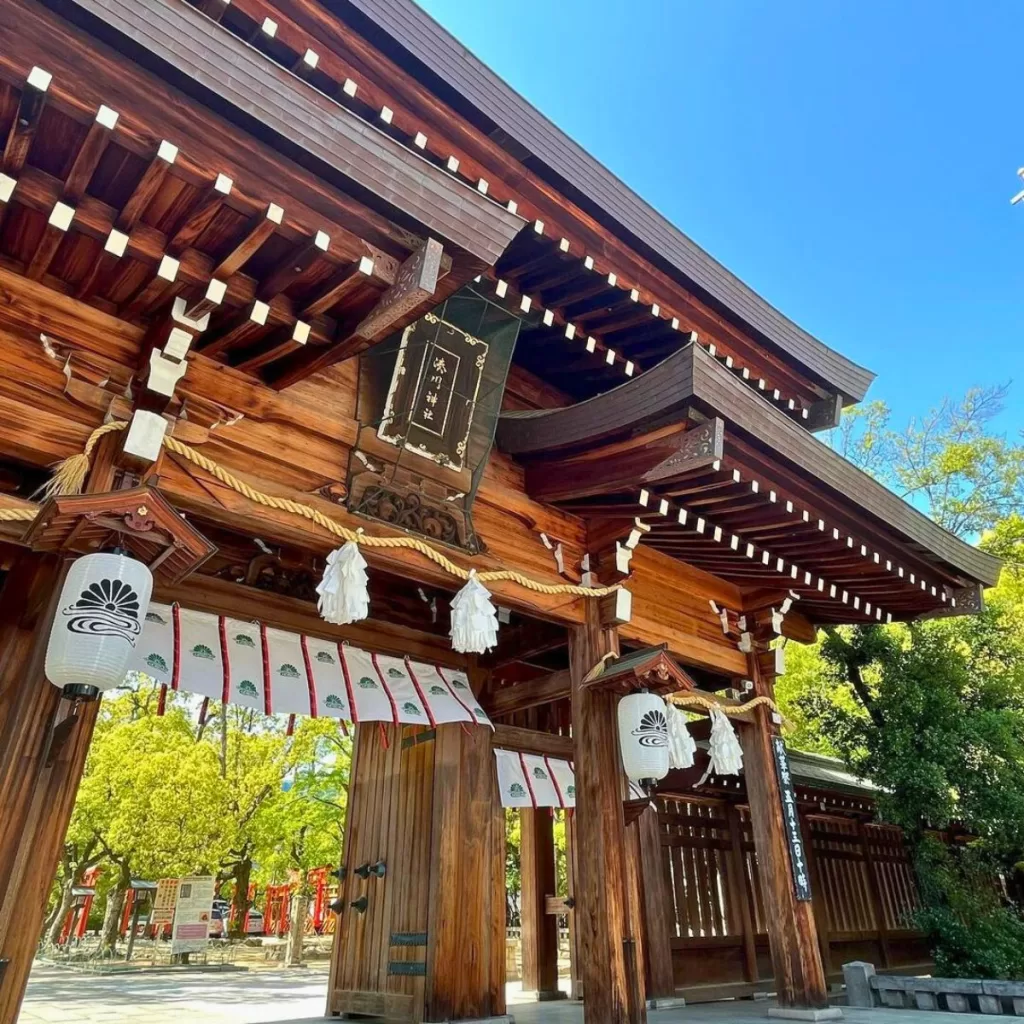 Minatogawa Shrine is a must-visit attraction when exploring the vibrant city of Kobe as one of the best things to do in Kobe. This historic shrine offers a unique cultural experience for tourists. Nestled amidst the bustling city, Minatogawa Shrine provides a serene escape where visitors can immerse themselves in the rich spiritual heritage of Japan.
The shrine is known for its picturesque surroundings and traditional architecture. As you enter the shrine grounds, you'll be greeted by beautifully crafted torii gates and tranquil pathways. The peaceful ambiance and lush greenery create a serene atmosphere, making it an ideal place for contemplation and reflection. Visitors can explore the shrine's various buildings and discover its sacred spaces, paying respects and offering prayers.