Japan's beloved Hachiko statue was showcased to the public in a pop-up artwork display this weekend, drawing crowds eager to see the iconic dog resting indoors for once.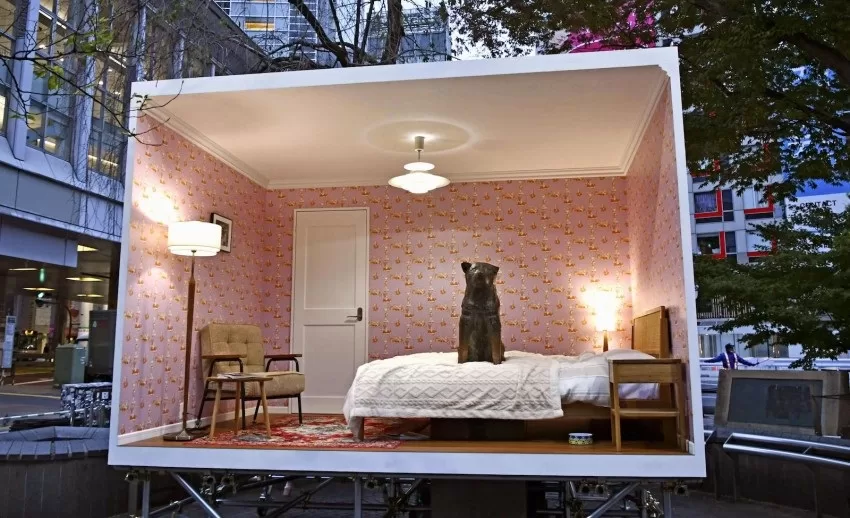 The art installation transformed Hachiko's usual spot in front of Shibuya Station into a cozy bedroom, complete with dog bed, blankets, sofa and magazines. Despite the cold drizzle, people lined up to snap photos of the statue in its temporary digs.
The pop-up art display was conceived by contemporary artist Tatsu Nishino over 10 years ago. "I hope to someday create an even bigger installation called 'Hachiko Hotel'," Nishino said.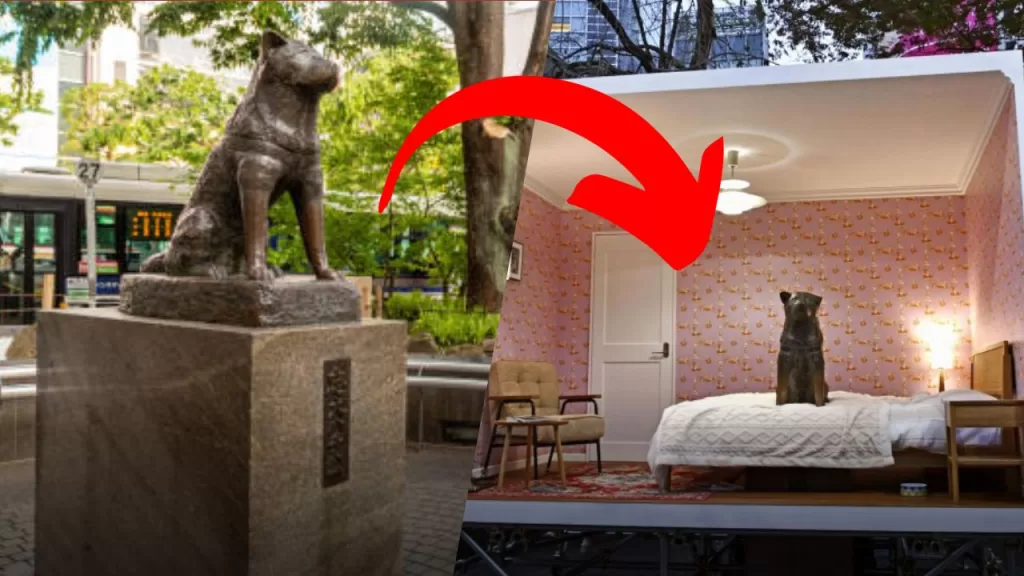 Hachiko holds a special place in the hearts of the Japanese people. The Akita dog famously waited at Shibuya Station every day for 10 years after his owner's death in 1925, becoming a symbol of loyalty. His story inspired the 2009 Hollywood film 'Hachi: A Dog's Tale' starring Richard Gere.
The one-day-only artwork marked the 100th anniversary of Hachiko's birth. Junko Ando, daughter of the sculptor who created the statue in 1948, was impressed by the setup and thought her father would have loved it.
The current statue replaced earlier versions removed during WWII. It has become a popular meeting spot and selfie backdrop for tourists and locals alike. But for one day, Shibuya crowds got to see their beloved icon Hachiko catching up on some much-deserved rest.