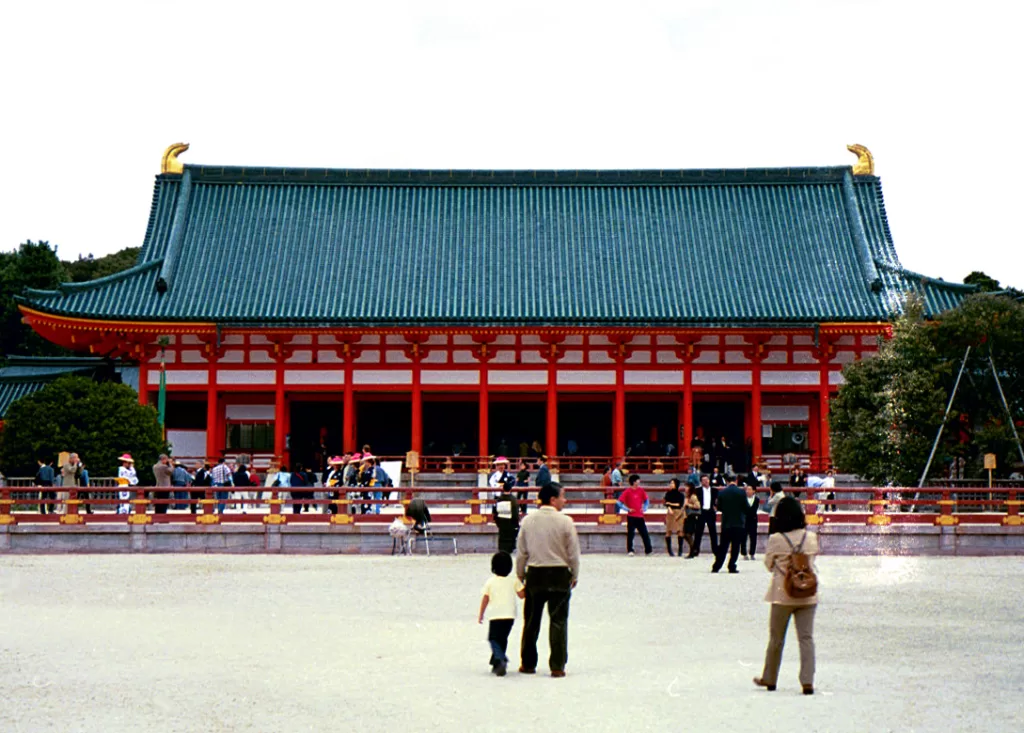 Established in 1895, the Heian Shrine remains a noteworthy symbol of Kyoto. Erected to commemorate the 1100-year-anniversary of Kyoto as Japan's capital, this grand institution sits a stone's throw away from the Kyoto Imperial Palace.
The magnificence of the shrine is not just reflected in its physical structures marked by beautiful gardens, ornate ponds, and exquisite seasonal sakura and momiji trees. It is the spirit of two emperors – Emperor Kammu and Emperor Komei, the initial and ultimate rulers of Kyoto during its era as the capital city, to which the shrine pays homage.
With its profound historical influence and cultural importance, the Heian Shrine has been granted the status of 'Beppyo Jinja'. This is perceived as the highest rank for shrines in terms of historical and cultural relevance by the Association of Shinto Shrines. Adding another notch to its belt, it features on the list of Japan's important cultural properties.
Within Its Arms: Heian Raku Ichi Market
On a routine day, you might stumble upon an enormous crafts market: The Heian Raku Ichi Market, one of the most fascinating Kyoto events. Resting on the grounds of Okazaki Park, adjacent to Heian Jingu Shrine, it occurs once every month on second Saturdays.
Hosting over 250 stalls selling everything from handmade crafts to Japanese trinkets, foods and bonsai trees — this marketplace represents a microcosm of Kyoto's creative scene.
Given its prime location within one of Kyoto's major tourist attractions i.e., Heian Jingu Shrine combined with its vast offering — not surprisingly it attracts foreign visitors in addition to locals. An outing here ensures a lively Saturday morning immersed in vibrant local culture.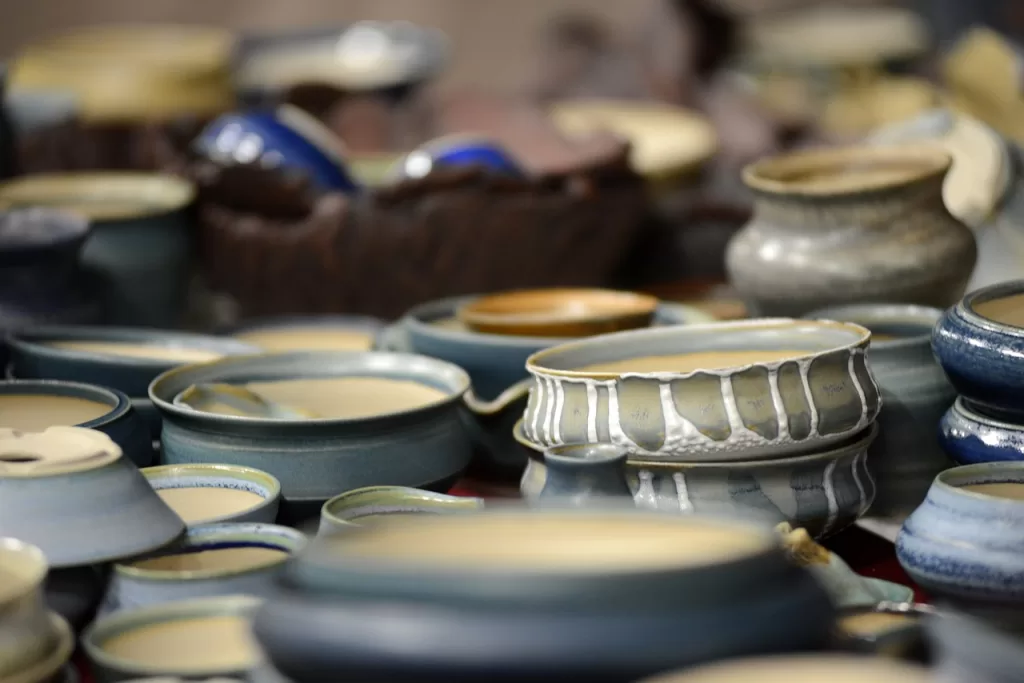 Attendees' Highlights
Handcrafted items reign within this monthly market sprawl. Soft toys filled with love or coin purses along with other items adorned with Japanese designs are all found here in abundance. The stalls overflow with unique souvenirs – perfect for those looking for something special.
Also found among numerous stalls are handcrafted Japanese dishware. Shopping for highly distinctive plates, cups or smaller pieces that usually don't find a place on western tables transpires here regularly. The standout pottery provides deep cultural insight breathing life into any dining experience.
In Addition: Food Trucks & Mini-Picnics
The market doubles as a food lovers paradise with various food trucks that form part of this 'handcrafts' market spectacle. Delicate morsels like handmade breads, crafted Japanese sweets alongside hot beverages can also be sought after strolling through various stores.
Situated within Okazaki Park where you enjoy your meal sitting at benches placed throughout during market days provides more than just shopping. It morphs into culinary experience amid greeneries around.
As expected crowds grow incrementally post noon hence an early morning visit could allow for unrushed exploration.
Lying nearby includes attractions such as Kyoto City KYOCERA Museum of Art and Kyoto City Zoo which can be included in excursion plans following your market visit.
If you are in Kyoto at the end of June, you should experience the Nagoshi no Harae, the Purification Ritual of Summer's Passing. This ancient Shinto ritual, held at various shrines throughout Japan, allows participants to cleanse themselves of misdeeds committed in the first half of the year and pray for a fresh start in the remaining months.