On the second Sunday of every April, a historical spectacle unfolds at Daigo-ji, an important temple in Kyoto prefecture. The event known as "Ho-Taiko Hanami Gyoretsu" is a colorful recreation of the posh cherry blossom viewing party thrown by popular Japanese military commander Toyotomi Hideyoshi in 1598.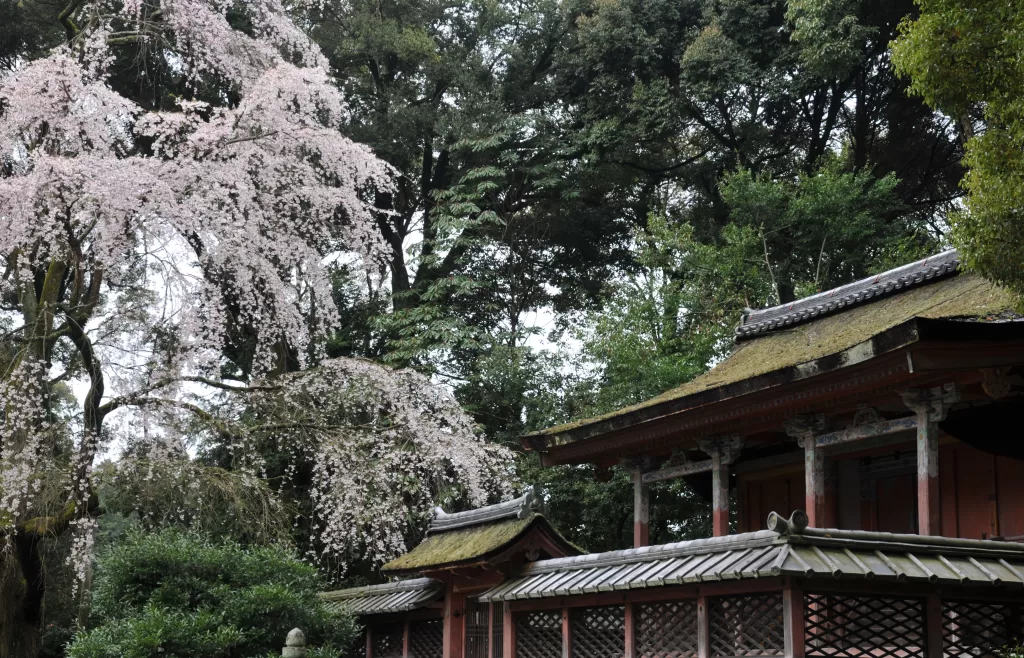 Toyotomi Hideyoshi's Extravagant Cherry Blossom Party
In the spring of 1598, Toyotomi Hideyoshi, the then de-facto leader of Japan, demonstrated his love for opulence by organizing a grand tea party at Daigo-ji Temple. Known for flamboyantly displaying his wealth, Hideyoshi made immense preparations for this event. This included rebuilding the damaged temple and making it even grander.
Hideyoshi had 700 trees of diverse varieties of cherry blossoms brought in and planted around the temple grounds to create a visually arresting spectacle. These trees formed part of the magnificent setting for the lavish event where about 1300 people including his son Hideyori, wife, mistresses, and court members were in attendance.
The Parade: Ho-Taiko Hanami Gyoretsu
Named after the original decadent gathering hosted by Hideyoshi, "Ho-Taiko Hanami Gyoretsu" or Toyotomi Hideyoshi's cherry blossom-viewing parade has become an annual tradition. The parade commences at Sanboni, a sub-temple of Daigo-ji at 1 pm and proceeds to its main hall. The journey lasts almost 30 minutes as participants meander through the precinct alongside blooming cherry blossoms in dazzling historical costumes. It's definitely one of the most fascinating Kyoto events in April.
Approximately 150 participants take on various roles such as palanquin bearers, guards, palace women, and key characters like Hideyoshi himself accompanied by his wife Nene and concubine Yodo-gimi.
Monks Join the Procession
Monks from Daigo-ji join the procession dressed in full regalia. They represent both Shingon tradition as well as esoteric mountain asceticism. Upon reaching Kondo Hall where a stage is set up, variety performances showcasing local culture are presented to amuse onlookers.
Among these performances include showcases of bugaku court dance typically characterized by slow-paced choreographies of epic stories told with grace and style. Actions plays performed by actors from TOEI Eigamura are also seen during the procession as well as Kyogen – traditional comic theater performed during intermissions between Noh dramas.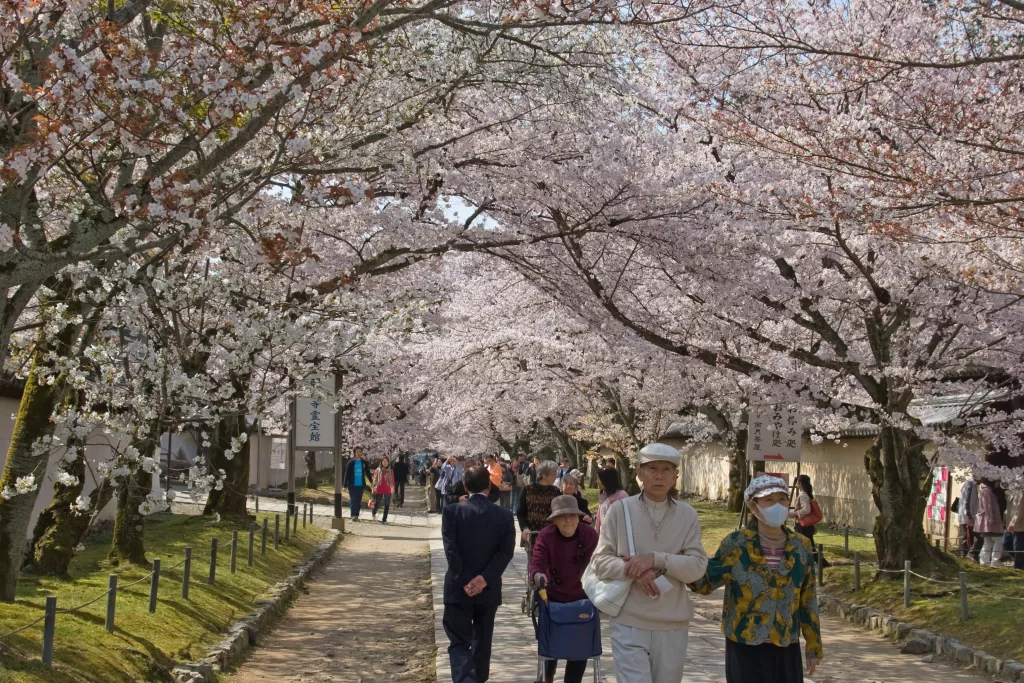 Cherry Blossoms at Daigo-ji Temple
The "Hotaiko Hanami Gyoretsu" certainly does not just celebrate history but it honors nature too. Daigo-ji Temple is renowned for its wide array of cherry blossom trees which come into full bloom during this time adding to the overall aesthetic value of this remarkable historical event. Varieties such as weeping cherry blossoms, Someiyoshino (also known as Yoshino Cherry), Yamasakura (Mountain Cherry), and Yaezakura (Double-Cherry) deck out the temple grounds adding splashes of pink against ancient architecture.
Visitor Tip: Since this event attracts large crowds every year due to its unique celebration of Japanese history and natural beauty under one cumulation, it is recommended that visitors arrive well ahead of time.
Looking to experience the enchanting traditions of Kyoto? Don't miss out on the mesmerizing Yasurai Festival. Held in April, this ancient festival at Imamiya Shrine is a captivating spectacle that combines vibrant processions, traditional dances, and vibrant red umbrellas adorned with living flowers.