Hyakudan Hinamatsuri
Delight in the exquisite tradition of Hyakudan Hinamatsuri, a cherished gem among the vibrant Tokyo Events in March, where ornate doll displays and cultural festivities create a mesmerizing celebration of spring.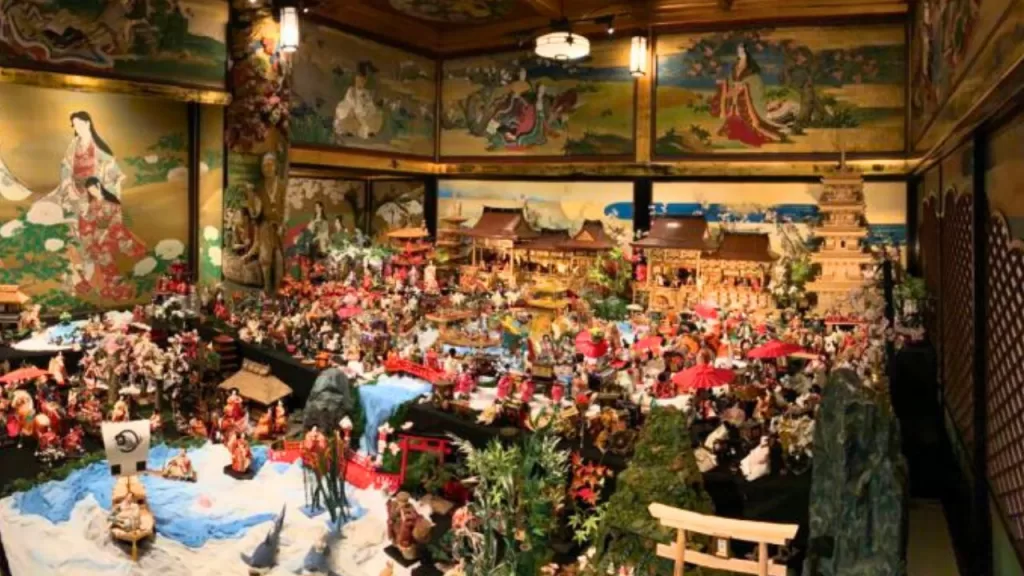 The Hyakudan Kaidan, recognized by Tokyo as a tangible cultural asset, will again serve as the exotic venue for the annual Hinamatsuri (Doll's Festival) event from late January till mid of March 2024. The display showcases an array of traditional Japanese Hina dolls, differing in size and age across various regions of Japan. Touted as a very popular exhibition, held this year from 24 January to 15 March, the event attracts thousands annually.
New Theme for Hyakudan Hinamatsuri
The "Hyakudan Hinamatsuri" exhibit annually introduces historic ornamental dolls specific to various prefectures across Japan. Over 600,000 visitors have been graced with beautiful Hina dolls from more than 20 different regions for the past decade.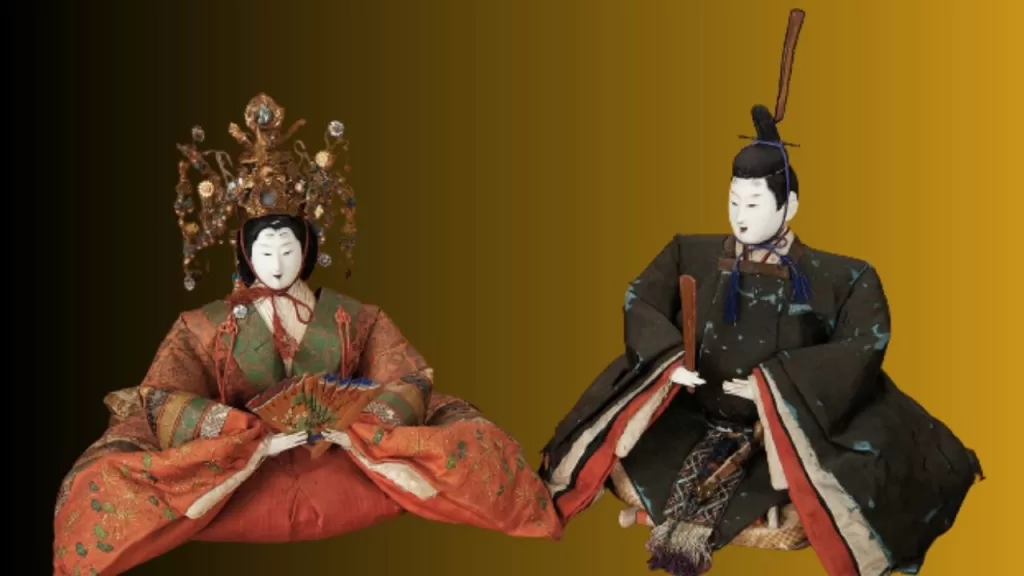 With "Hina Dolls – Stories of Izumo, Inaba & Hagi" chosen as the main theme in 2024, the exhibition turns eleven this year. Displaying elegant "kokin-bina" (Edo-style and period Hina dolls), miniature folk toys, and masterpiece Hina dolls from Tottori, Shimane, and Yamaguchi towns – all assembled at the Registered Tangible Property, Hyakudan Kaidan.
Stunning Displays: Marking an Event First
This year's highlight features a two-metre-tall Hina doll decoration from Yonago(Tottori) and a Zashiki-Bina display showcasing over 500 dolls. Visitors can compare Hina dolls spanning periods from Edo (1603-1868) to Reiwa(from 2019).
For the first time, the Festival is lifting certain photography restrictions previously imposed to protect the displays. This move is expected to delight visitors who can now capture memories across several rooms housing these doll exhibits symbolizing distinct Japanese periods: Edo, Meiji, Taisho, Showa, Heisei, and current Reiwa. It additionally showcased over 500+ zashikibina dolls in elegantly decorated rooms connected via a 99-step staircase that is normally closed to the general public.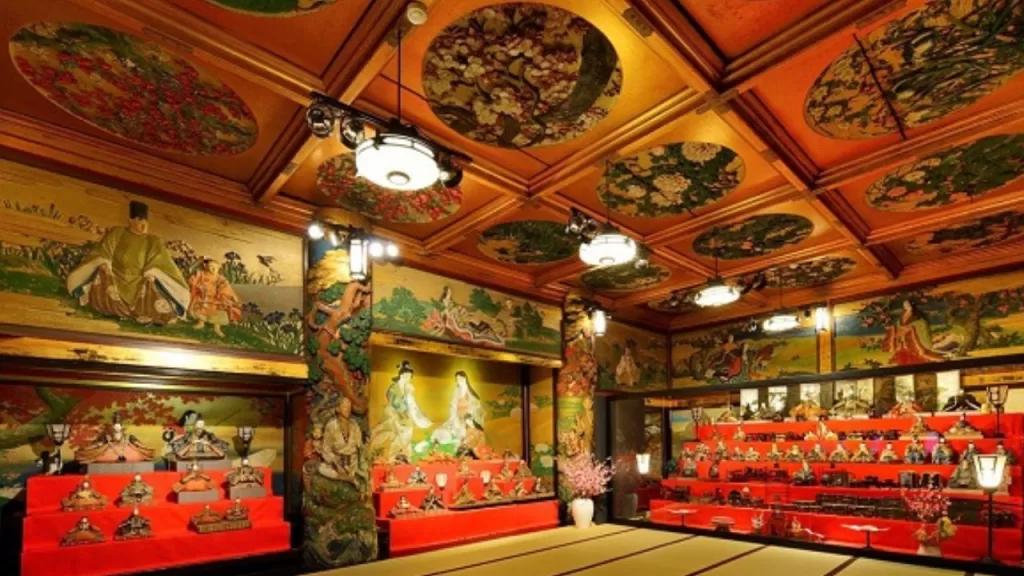 Participations Across Prefectures
Tottori's city of Yonago contributes with ancient china dolls passed on through generations, while Hokuei, also from Tottori, offers tiny tsuchi dolls that can fit in your palm. The combination creates a visually-arresting collection mimicking an inside look into a hina doll palace.
Ishitani Residence's Hina Doll display hailing from Chizu, located in southeast Tottori, features a prime spot at the Festival. Surrounded by mountains, Chizu flourished during the Edo period, with its post towns serving as rest spots for Tottori Domain being transported towards Edo under the skin-kōtai policy enforced then.
The town's Ishitani Residence is admired greatly due to its stunning modern Japanese-style architecture causing it to be featured in the Important Cultural Property of Japan list. Its expansive structure houses several tatami rooms overlooking exquisite gardens, whereas when early spring breezes in – its domain dirt floor room beam radiantly with ancient china dolls passed on since the Meiji era adorned lavishly.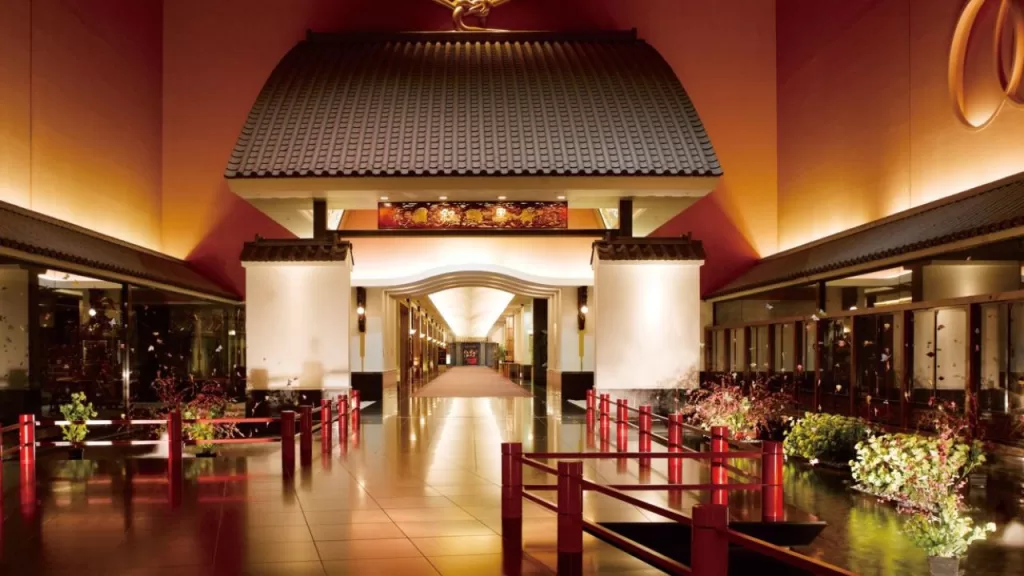 Savour Tea and Snacks Amidst Exquisite Displays
A cherry on top is the Iizuka region's contribution from Fukuoka, featuring their highly applauded showcasing of over five hundred zashikibina china dolls in line with tales of Izumo as well as the myth of Hare of Inaba that coincides with the festival theme.
Attracting attention is also "Hina no Shitsurai," a setting that displays unique table laying by globally acknowledged interior decorator Tomiko Ishibashi along with home-like hina decorations sprinkled across the living room and genkan spaces giving visitors opportunities to purchase delicate souvenirs at the museum's shop creating their decorative hina set-ups at home or enjoy captures at designated photo spot sporting uchikake wedding coat.
For a limited time between January24-February14, visitors can unwind amidst the exquisite displays, courtesy of 'Hina Cafe.' They can enjoy savoring Japanese tea accompanied by region-specific snacks – making this annual Festival much more interactive.
Immerse yourself in the enchanting wonders of Hyakudan Hinamatsuri, where the splendor of traditional dolls intertwines with the blooming beauty of the Koganei Cherry Blossom Festival in Tokyo's March events.