Kanda Used Book Festival
Heralded as Japan's biggest marketplace for secondhand books, the annual Kanda Used Book Festival is hosted once again in the Jimbocho district of Kanda, Tokyo. It draws book lovers across Japan and worldwide to the historic neighborhood renowned for housing dozens of used bookstores.
Explore a literary paradise at the Kanda Used Book Festival, a highlight among Tokyo events in November for book enthusiasts.
The Birthplace of Literature Culture: Kanda-Jinbocho
The festival occurred in the tranquil streets of Jinbocho, between the Surugadai and Sendaimae crossroads. Known as the home to literature spanning all genres, it's also often called the "world's largest book town."
A Glance at Yasukuni Dori: The Sea of Books
Taking a central stage at the event is Yasukuni Dori, the main street stretching about 500 meters and turning into a veritable "book corridor." Filled with rows and rows of bookshelves lined up one after another, it offered a montage of an endless corridor of knowledge.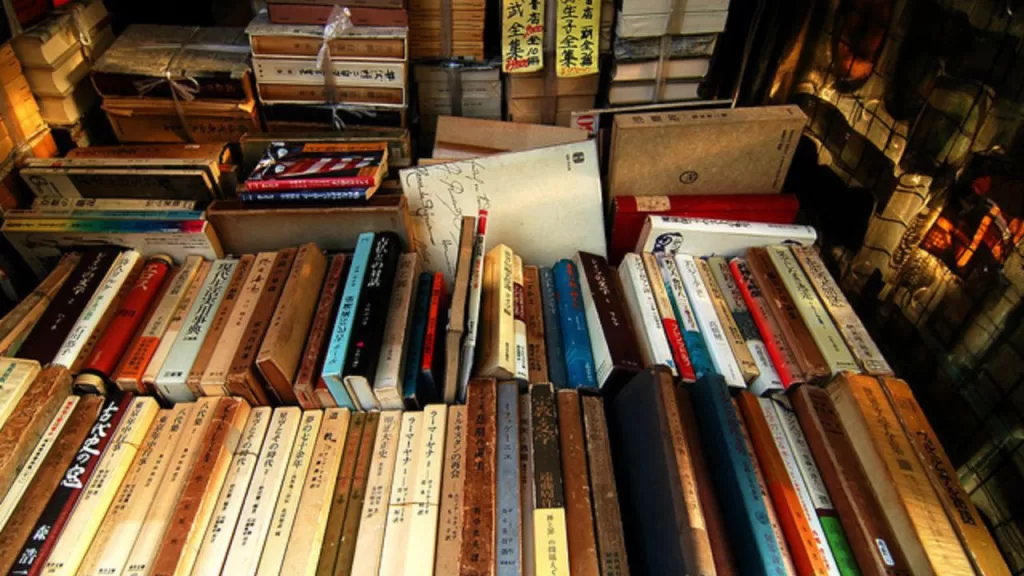 Events Galore at Kanda Used Book Festival
The festival was originally launched in 1960 and has continued growing in size. This year's event ran from late October to early November 2023, coinciding with another noteworthy literary event – the Jimbocho Book Festival.
Packed with specific activities, one highlight included a mini-festival revolving around book ownership stamps – a trend deeply rooted in Japanese culture. Moreover, an impressive assortment of novel events, such as Ukiyo-e showcases highlighting Japanese art forms.
Precious Finds at Tokyo Used Book Hall
Around the corner from Yasukuni Dori, another spectacle awaited visitors. At Tokyo Used Book Hall, bibliophiles could easily stumble upon treasures during a special sale showcasing rare and valuable books that are usually not found in shops.
No Carry Required: Home Delivery Service
Saving attendees from lugging their literary loot all over town was a thoughtful delivery service. Readers could buy bulks of books without worrying about transporting their acquisitions home; literary gems could be delivered to your doorstep.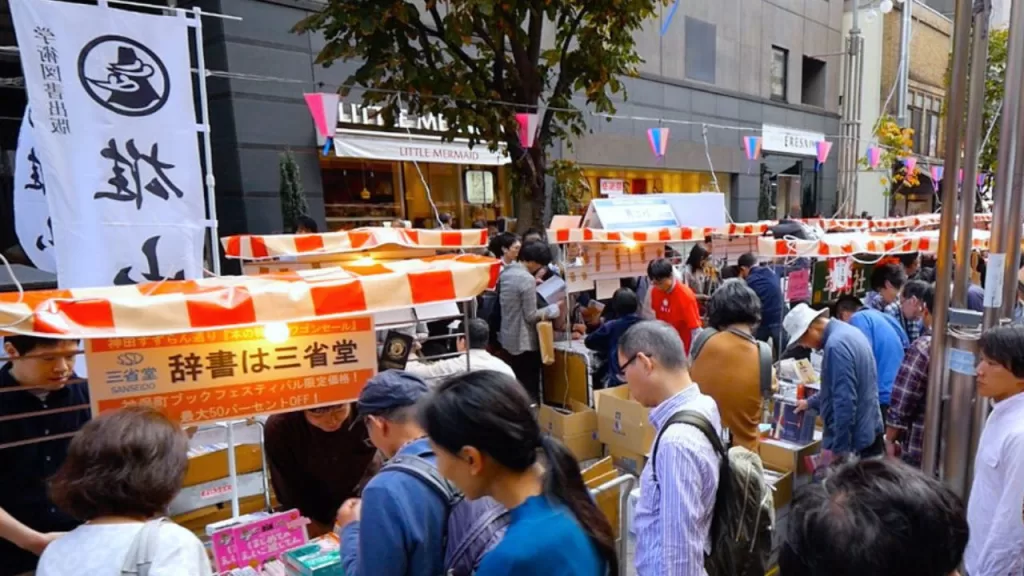 An Opportunity for Rare Acquisitions
Running parallel to these events was the 'Open-air Used Book Market.' Selling various books under open skies and at bargain prices rarely witnessed throughout the year attracted hordes of onlookers who found joy in unexpected finds amidst these well-loved volumes.
Meanwhile, inside BOOK TOWN JIMBOU, one could unearth domestic and overseas treasures during their 'Exhibition and Sale of Rare Old Books.' Whether seeking a daily read or that elusive rare edition, this festival had something for every book lover.
Complementing its accessible venue just outside Jimbocho Station, served by multiple train lines, next year's event hosts promise another fruitful gathering for collectors, enthusiasts, and sellers alike. The Kanda Used Book Festival remains steadfastly relevant, celebrating books' timeless allure.
Experience the unique intersection of art and literature at the Kanda Used Book Festival during Tokyo Art Week in November.