History of Kofukuji Temple
Kofukuji Temple, located in the heart of the cultural city of Nara, Japan, has a long and intricate history that dates back to 669. Originally called the temple of the Fujiwara, it was established by members of the powerful Fujiwara family and served as their family temple. It was first built in the Umayado capital before being moved twice following changes in the location of the capital of Japan. The final move to Nara occurred when Nara became the new capital in 710.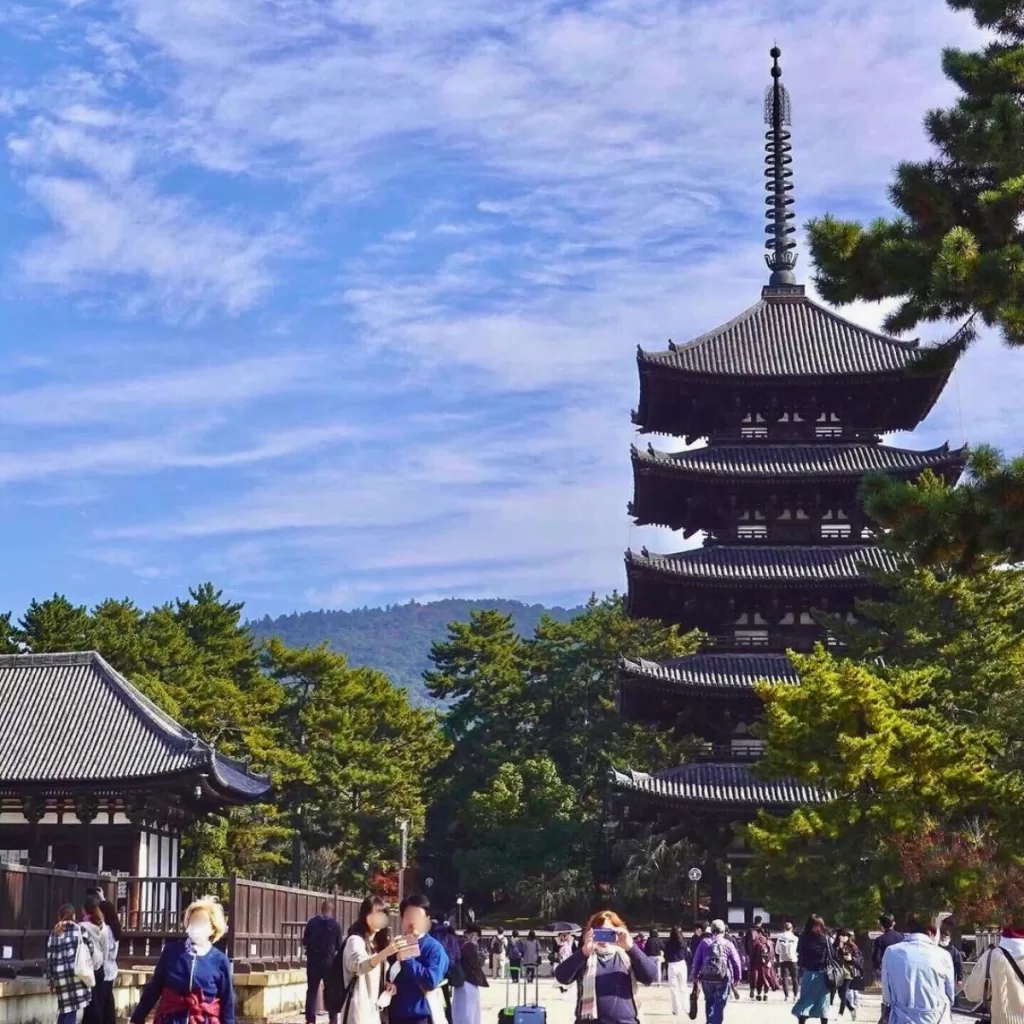 Kofukuji Temple complex was initially composed of over 175 buildings, but many were destroyed by fire over the centuries. However, reconstruction efforts have preserved and restored some key structures. This included a re-building process that was completed in 2018 for the Central Golden Hall, which had been destroyed in 1415.
UNESCO World Heritage Site
Kofukuji Temple in Nara is recognized as a UNESCO World Heritage Site and is part of the "Historic Monuments of Ancient Nara" group. This listing highlights the temple's cultural importance during both the Nara and Heian periods.
The Architecture and Structures within Kofukuji Temple
Kofukuji Temple consists of a series of buildings, each showcasing unique Buddhist art forms. One prominent sight within the Kofukuji Temple complex is its five-storied pagoda, standing at 50m tall. This pagoda, a symbol of Nara city, is the second tallest wooden pagoda in Japan after Kyoto's Toji temple, making it a definite must-see for tourists interested in architectural feats.
The main temple hall is home to statues, including that of Yakushi Nyorai (the Buddha of healing) and Ashura, one among its four heavenly kings. These sculptures are prized national treasures of remarkable importance to Japanese Buddhist art.
Additionally, Kofukuji hosts various halls like the Eastern Golden Hall, housing a large bronze Buddha statue created in 1426, the Northern Octagonal Hall from 1210, and the Southern Octagonal Hall from 813. The Eastern Golden Hall charges an entrance fee but provides stunning views and glimpses into Japanese history.
Visitors can also explore outdoors, where structures like a three-story pagoda and Sarusawa Pond meet, establishing picturesque scenery with ambiances that rewind them back to ancient times.
Finally, visitors should not miss out on visiting other religious structures nearby, like the Todaiji Temple or Kasuga Taisha shrine, adding richness to their travel journeys.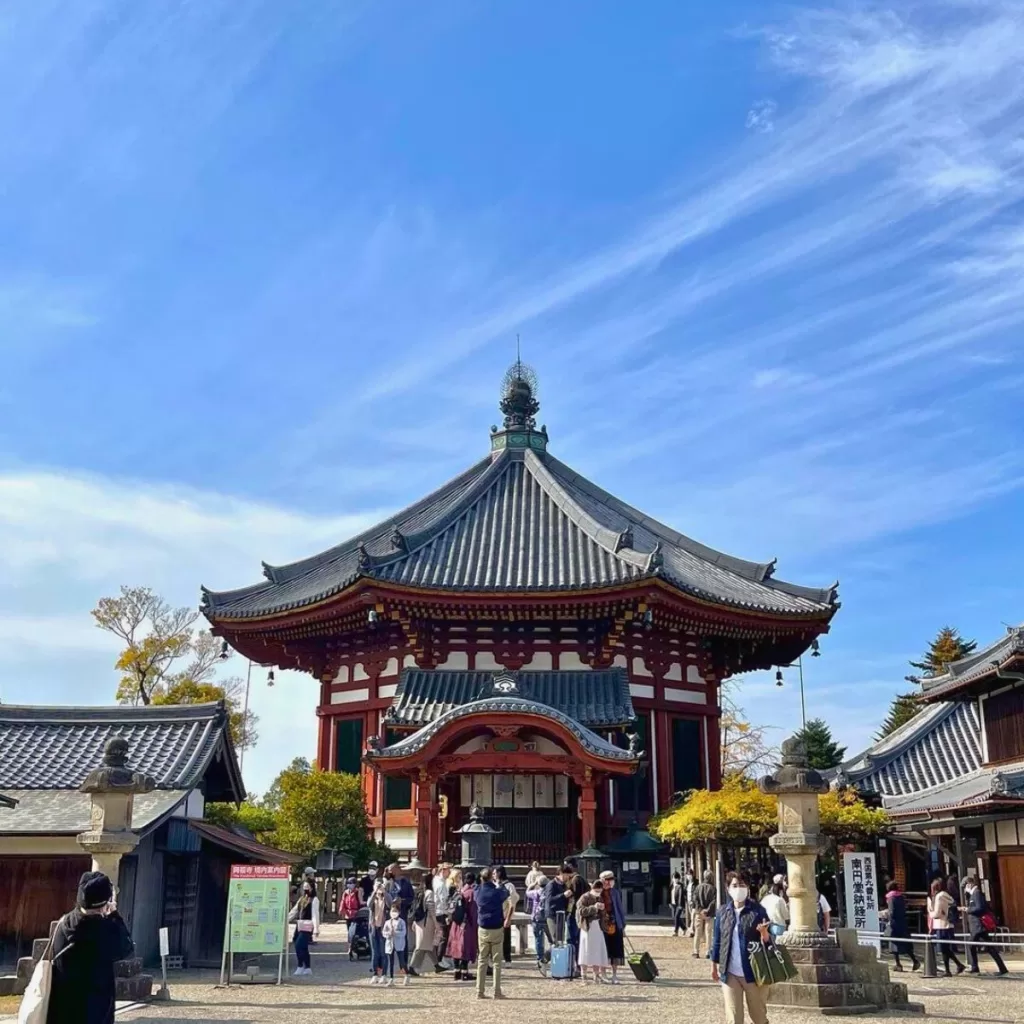 Kofuku-ji National Treasure Museum
Located within Kofukuji Temple grounds is the Kofukuji National Treasure Museum. Established in 1959, it showcases numerous Buddhist statues dated between Nara and Heian periods, which are considered national treasures or significant cultural properties demonstrating Kofuku-ji's humanitarian values nourished over thirteen centuries.
Touring Around Kofuku-ji
Kofuku-ji is accessible via a short walk from either JR Nara Station or Kintetsu Nara station; yet if you prefer public transportation, city loop line bus number 2 from JR Nara Station gets you there – simply get off at Kencho-Mae stop. Entrance to Kofuku-ji's temple grounds is free, but fees are applicable for entering Central Golden Hall or Eastern Golden Hall as well as the National Treasure Museum, for which a combination ticket proving more economical can be purchased.
Finally, an open park suffused with free-roaming deer known as Nara Park encloses Kofuku-ji along with other temples, marking an appealing spot for nature lovers besides appreciating the fine architecture.