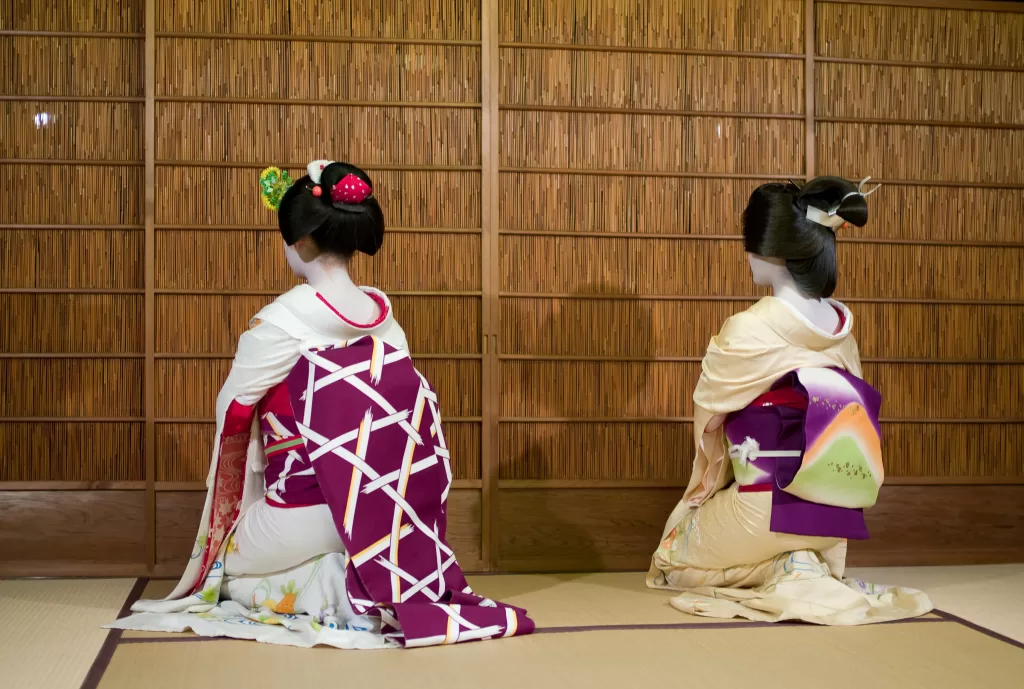 The Colorful and Intricate World of Japanese Hairstyles and Accessories
Kyoto, Japan – Held annually on every fourth Monday of September, the Kushi Matsuri or Comb Festival showcases the exquisite art of traditional Japanese hair styling, accessorizing, and clothing dating back to 1,300 years ago. Paying tribute to the Kushi, the comb used for adorning these intricate hairstyles, the festival is a unique event in Kyoto that started in 1961 and has been hosted by the Kyoto Beauty Culture Club ever since.
Gratitude to Combs through Kurogami Dance
Sparking the festival's festivities is a ritual known as Kurogami or "black hair dance" held at Yasui Konpiragu Shrine in Kyoto's Higashiyama neighborhood. The charm of this ritual lies in its delicate expression of gratitude towards combs and hair ornaments. Once damaged or worn out, it is now customary to give these treasured accessories a ceremonial send-off instead of merely discarding them.
According to legend, god Ōmononushi took the form of a snake and hid within a woman's comb case. To honor him, a kushizuka (a burial mound for combs) was erected at Yasui Konpiragu Shrine in September 1961. Since then, combs have been offered to this shrine during the annual Kushi Matsuri.
Festival Highlights: Procession and Showcase
The main event unfolds with an alluring procession through Todaiji street in Kyoto featuring Japanese women – some dressed as Geisha – donning stunning kimonos while displaying their beautifully adorned hairstyles. Equipped with ornate combs and hairpins that signify different eras, they march in chronological order from antiquity to present day.
An incredible amount of effort is dedicated by members of the Kyoto Beauty Culture Club to recreate these styles as faithfully as possible using the women's natural hair.
During the procession, which usually lasts from 30 to 45 minutes, spectators can feast their eyes on 47 female models representing various eras of Japanese fashion. With each era indicated by a volunteer carrying a sign, this parade becomes a unique yet informative glimpse into the history of Japan.
To add an educational touch, a traditional fashion show is set up where commentators give insightful explanations about the costumes worn by the models and offer background information on the respective time periods. This enchanting show runs for approximately two hours.
Advice for Visitors
Visitors to Kushi Matsuri are encouraged to take photos but asked to respect the female models by keeping their distance. While capturing memories of this remarkable event, it's important to remain mindful of traffic and other people sharing space on Todaiji Street. Cancellations due to rain may also occur, so checking the weather conditions before attending is recommended.
The Kushi Matsuri is more than just a celebration of comb accessories; it is also an opportunity to appreciate centuries of Japanese cultural heritage at its finest. It's one of the best Kyoto events in September.
Kushi Matsuri is a beautiful celebration dedicated to honoring previously used combs and hair ornaments. The rituals and parade during this annual event showcase Japan's cultural wealth while also acknowledging gratitude for items that play an essential part in daily life.
If you plan to visit Kyoto in September, make sure not to miss the vibrant Kamigyō Takigi Nō event. This mesmerizing event takes place at the historic Shiramine Shrine.