Ueno Cherry Blossom Festival
Experience the enchanting allure of the Ueno Cherry Blossom Festival, one of the most anticipated Tokyo Events in April, where nature's delicate blooms transform the park into a captivating sea of pink.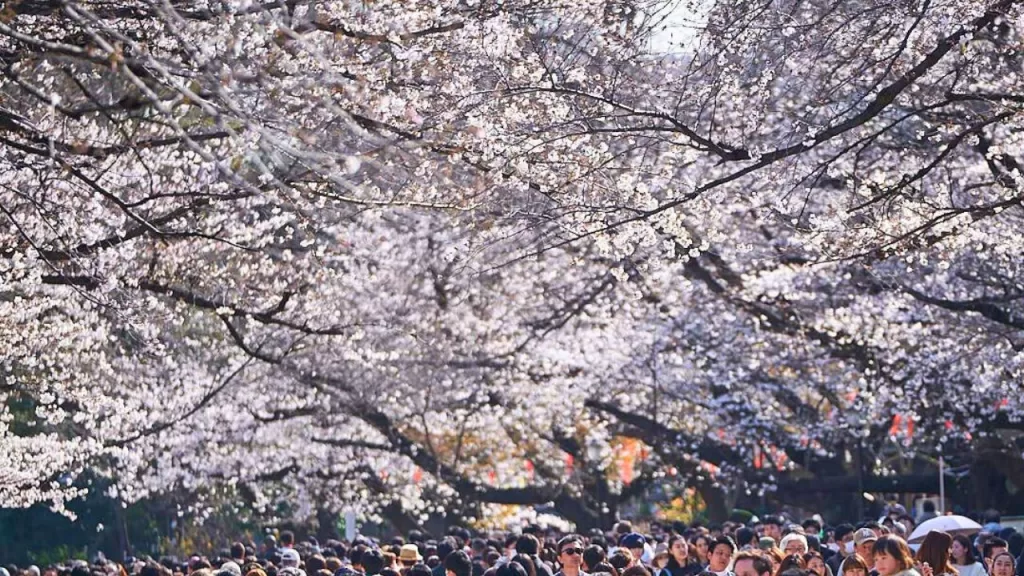 Tokyo's popular Ueno Park comes alive in late March and early April with the heralding of the cherry blossom (Sakura) season. Home to over 1,000 cherry trees, the park becomes a mesmerizing spectacle of pink blossoms. The cherry blossom festival at Ueno Park is among Japan's biggest and most crowded.
Journey to the Festival
Reaching Ueno Park is simple for everyone. It lies strategically on the Yamanote Line, making it accessible from all corners of Tokyo. Ueno Station, located four stops from Tokyo Station, is the closest stop to the park. Visitors need to look for the Park Exit at Ueno Station, which leads directly to a side entrance of Ueno Park.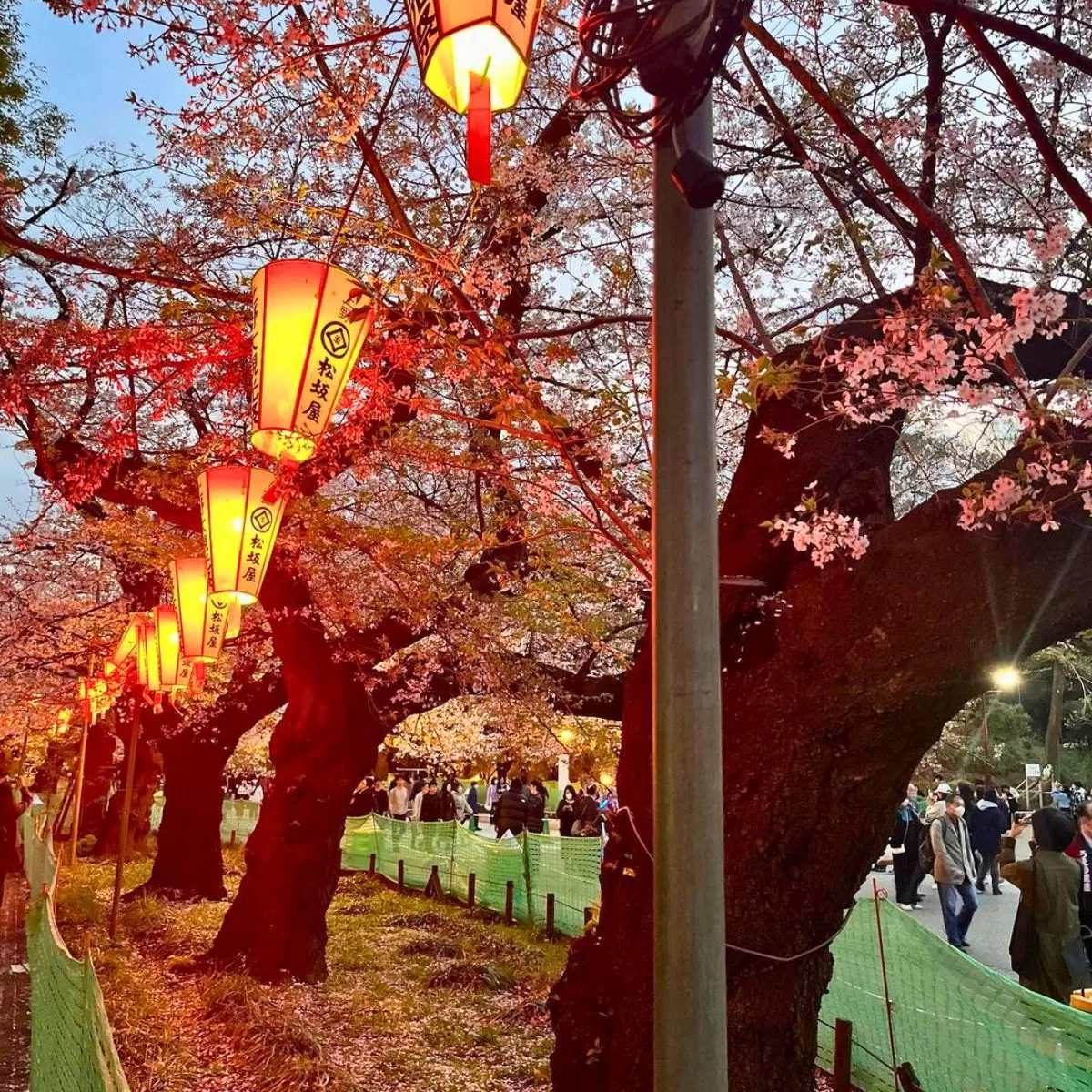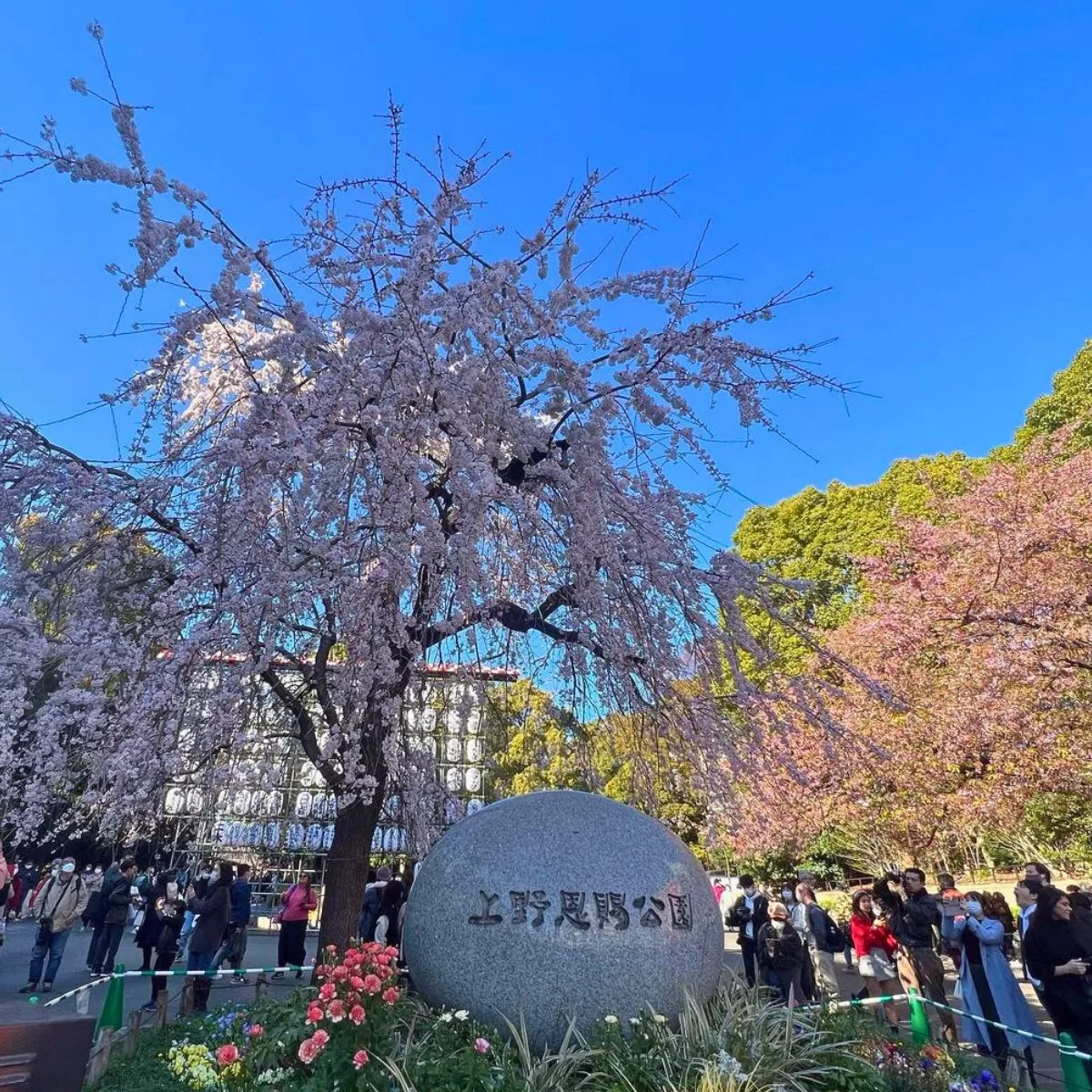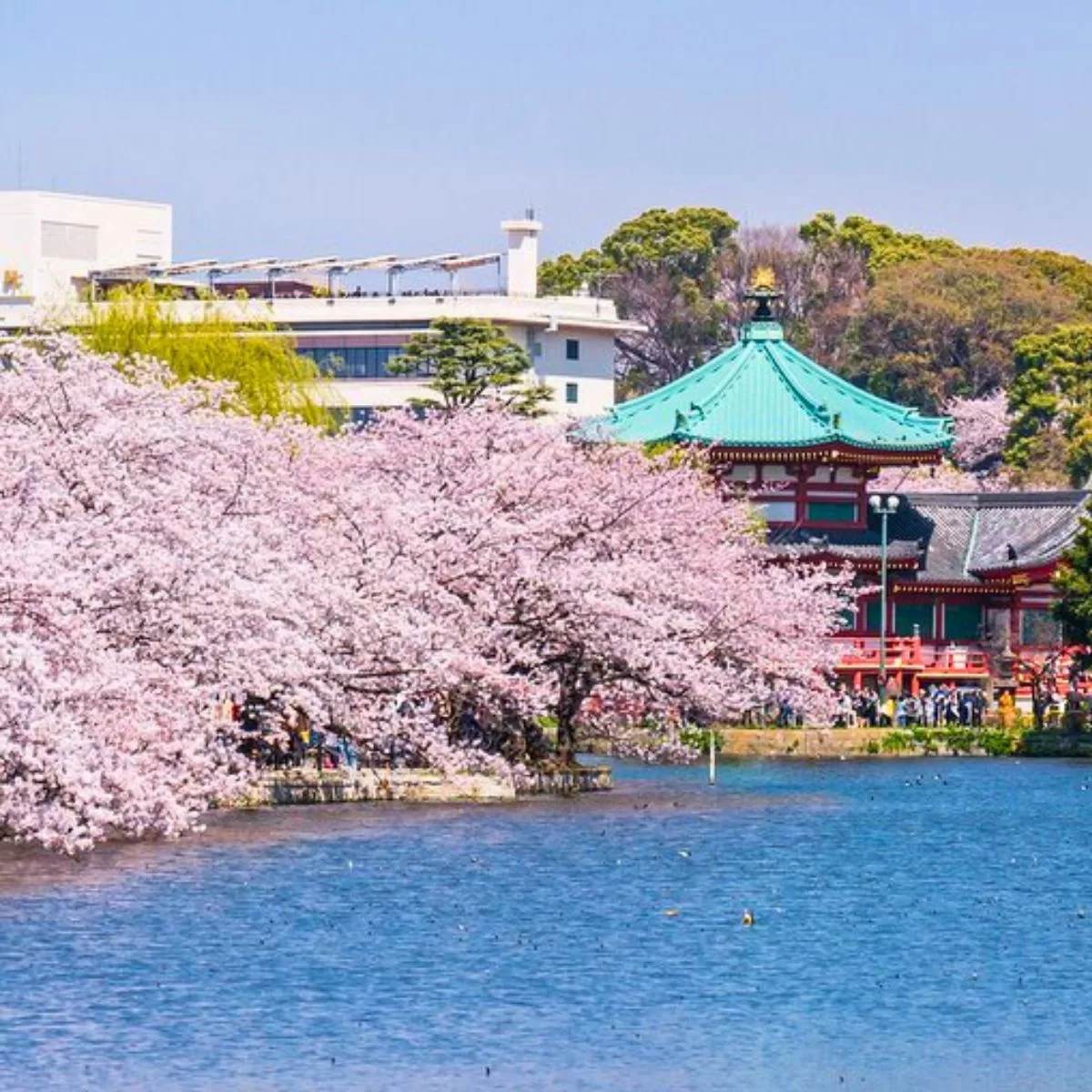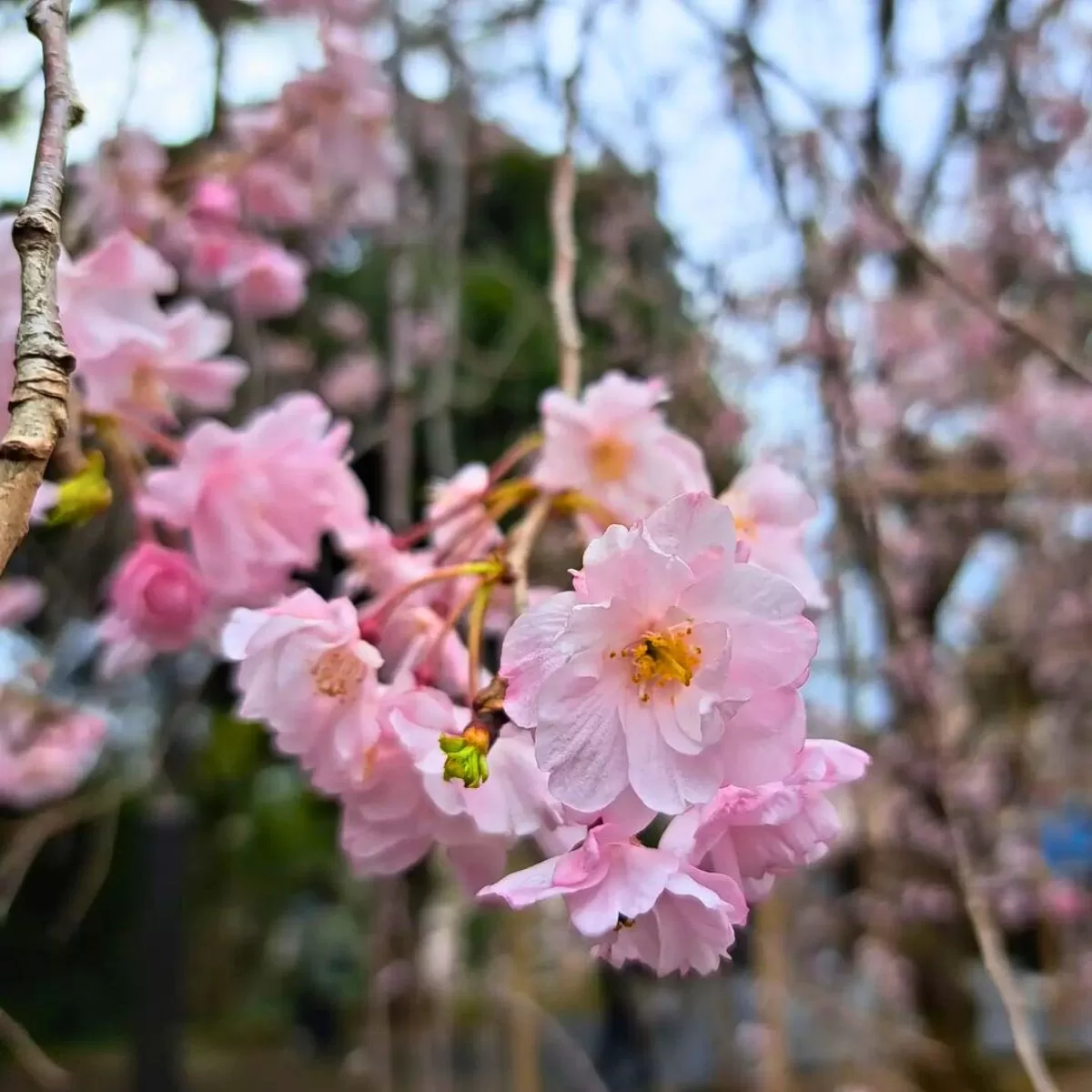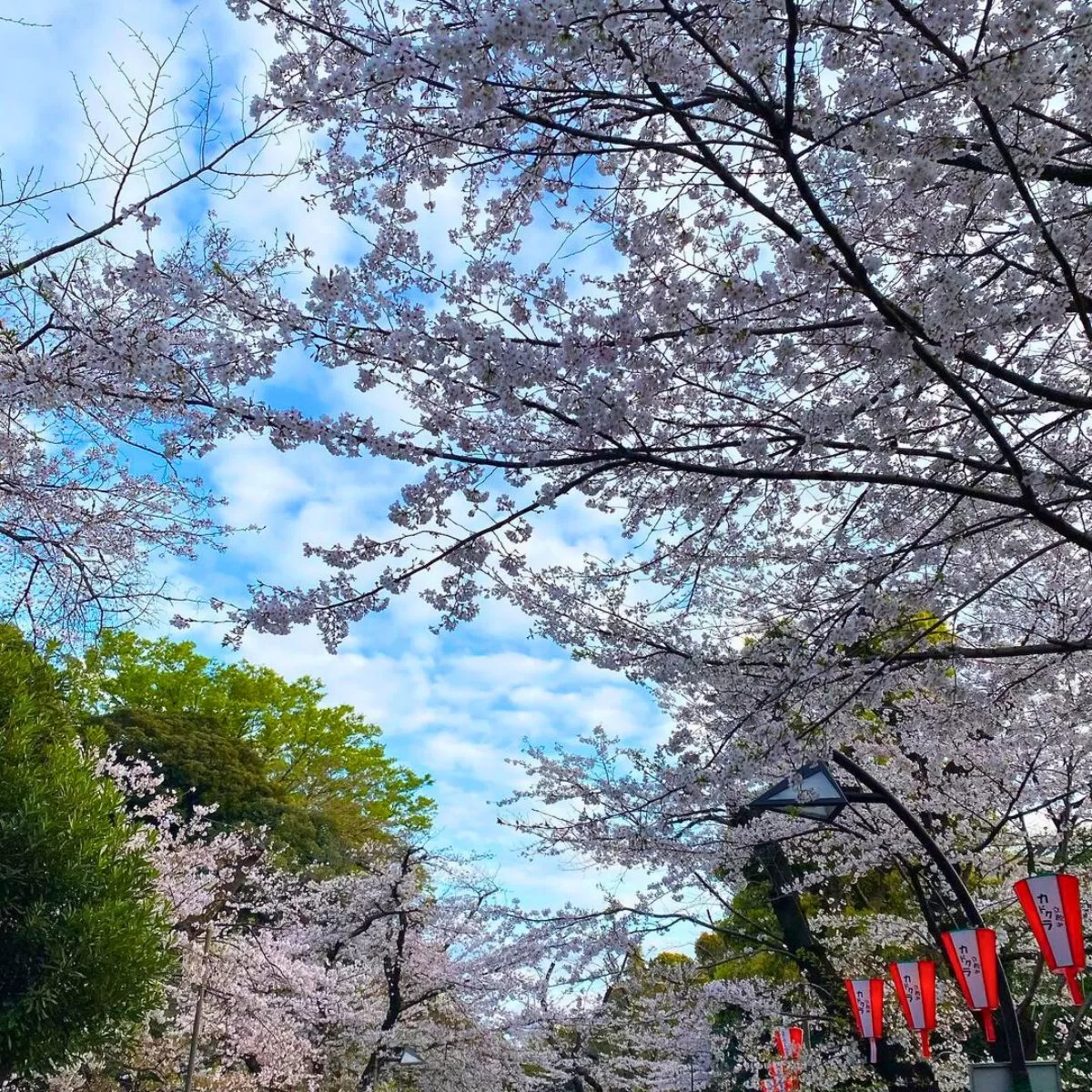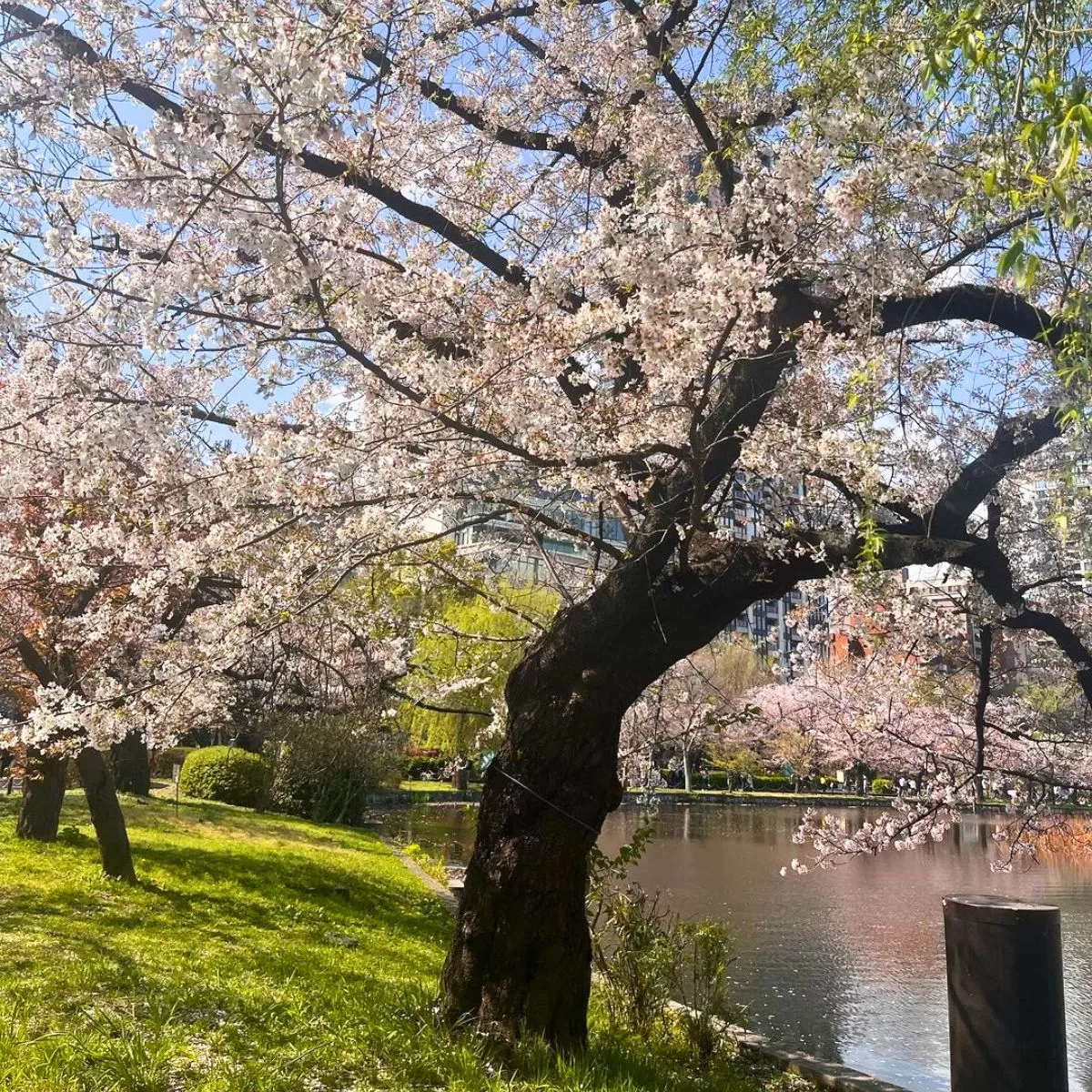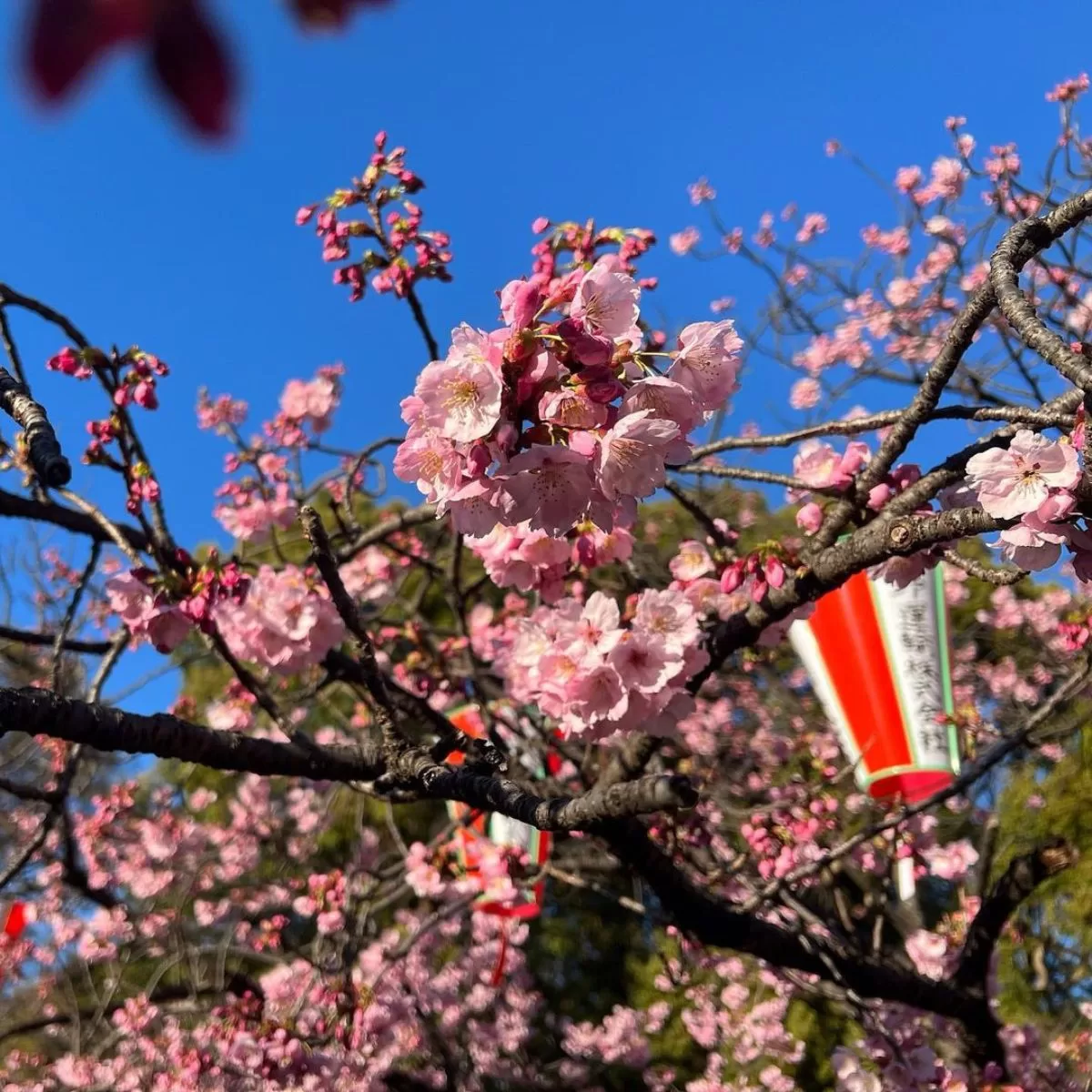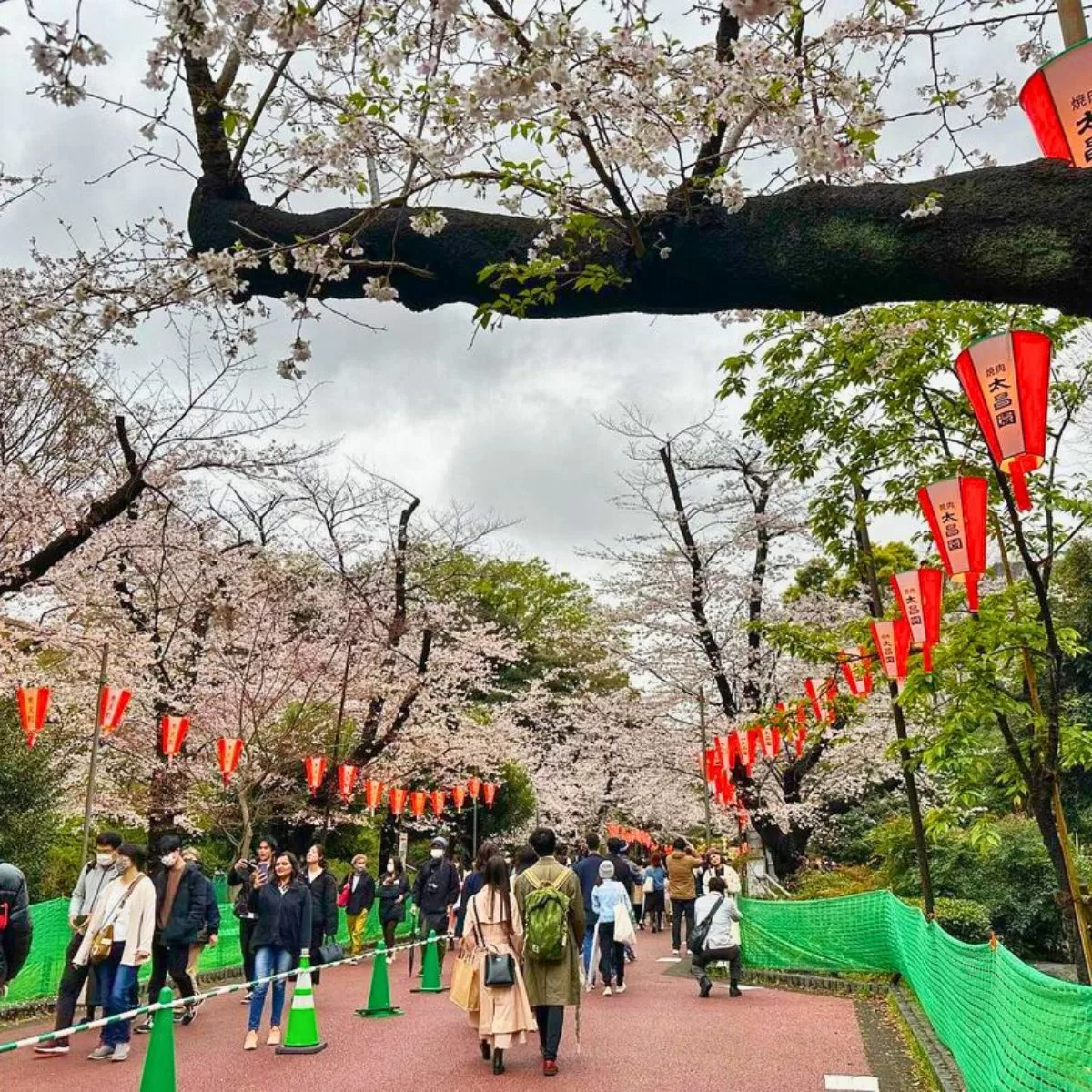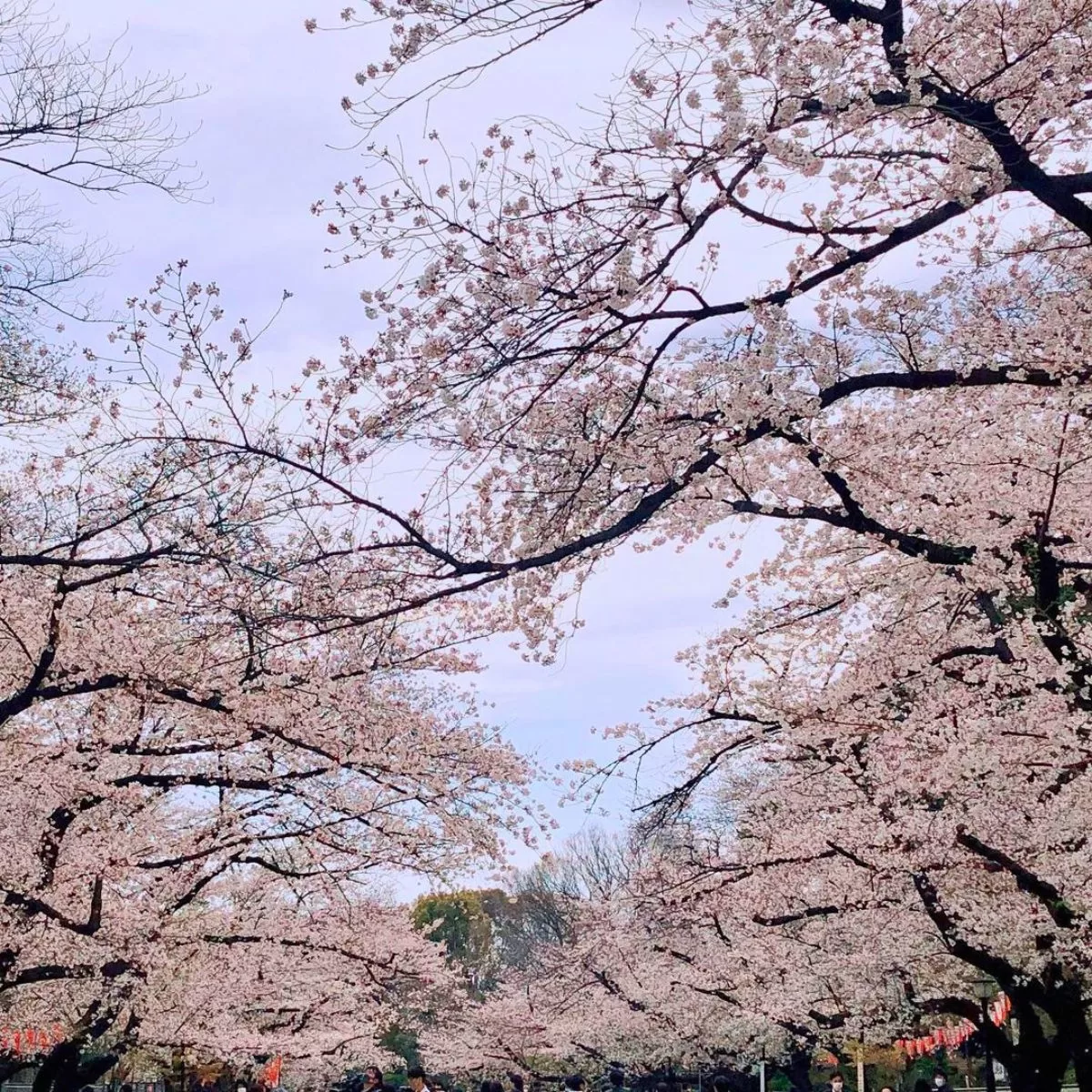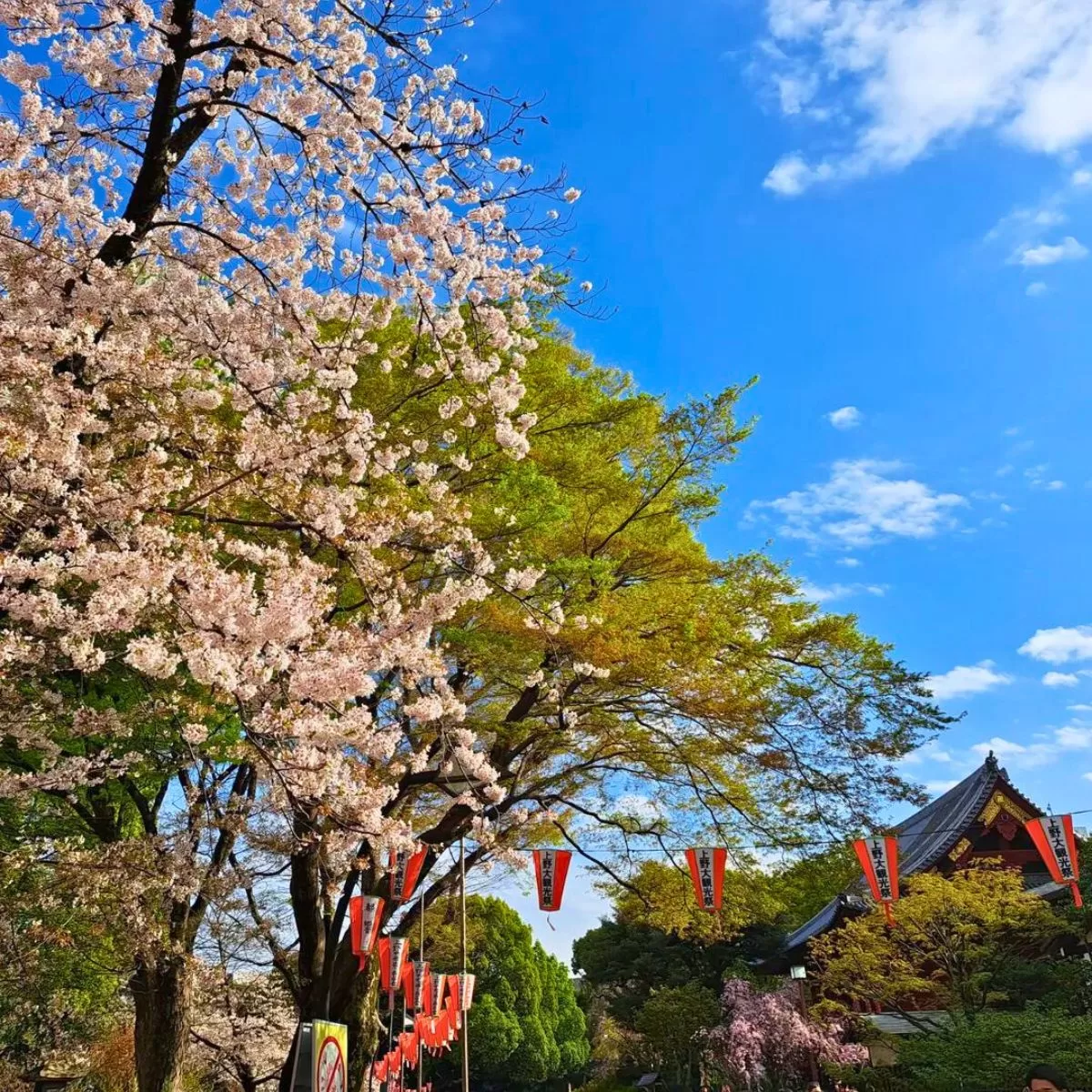 Sakura Trees dating back to Shogunate times
Ueno Park was originally the grounds for Toeizan Kaneiji Temple, where some members of the Tokugawa family were laid to rest. Among those buried were a handful from the Edo period when the Tokugawa family ruled Japan. The first cherry trees at today's modernized Ueno Park were planted by Tokugawa Iemitsu, the 3rd shogun of the Tokugawa Shogunate (1603-1868).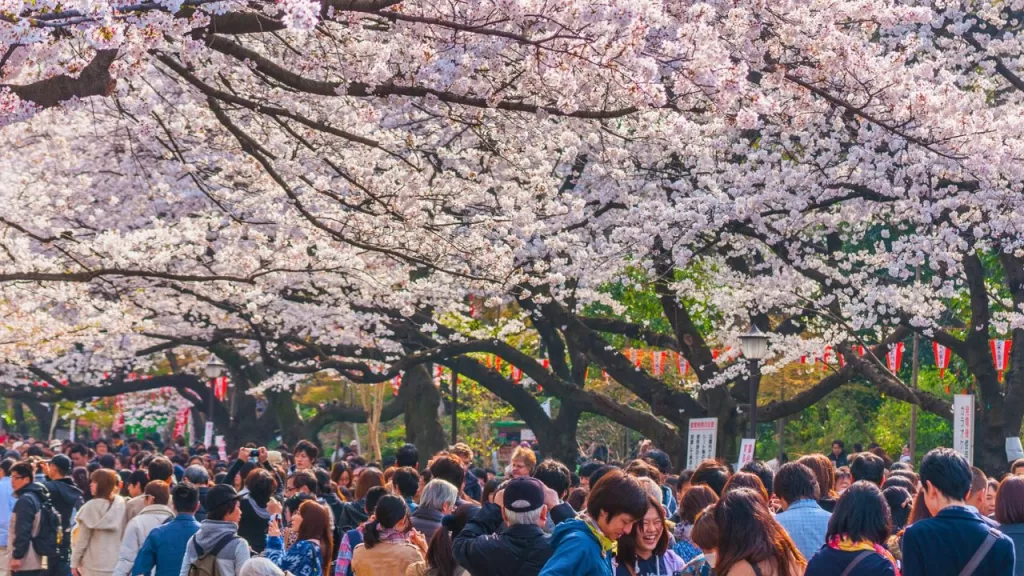 Massive Crowds along Main Street
The park's Main Street running half a kilometer long is lined by more than half of the park's cherry trees. Starting from Ueno Park's main entrance, this street runs past several museums and even a zoo. When the cherry blossoms bloom each season, nearly two million visitors pack into this small space for an overwhelming hanami or flower-viewing session.
Party under Starlight
Hanami sessions don't end with sunset. The festivities continue well into after-dark hours when more than 800 hanging lanterns illuminate pathways and infuse luminosity into the overhanging sakura blooms. Enjoyment escalates as lively crowds participate in these nightly events admiring an enhanced view of Sakura under soft lantern light.
Attractions Galore even beyond Hanami Season
Apart from admiring sakura blooms during the festival, Ueno Park offers diverse activities for visitors throughout its premises, even beyond the hanami season. Some of its attractions include Japan's oldest zoo – Ueno Zoo, hosting gorillas and tigers, among other animals, and Shinobazu Pond, enveloped in tranquillity and peace. The five-story red pagoda at Kaneiji Temple is another imposing structure drawing eyeballs here.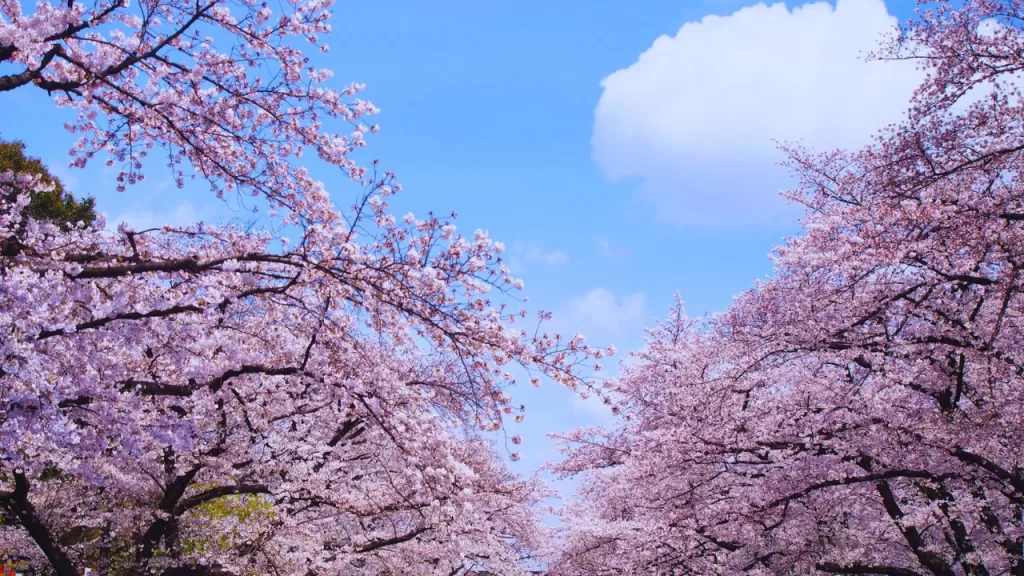 Fitting a Hanami Session into Your Schedule
Interestingly, a hanami session doesn't follow any fixed format or schedule but varies according to individual preferences or Mother Nature's calendar, denoting the onset of full bloom for sakura trees.
A typical hanami session may involve packing food and drinking warm outerwear for after-sunset hours and a ground sheet to sit on amidst crowded parks packed with eager hanami participants. Expect vibrant atmospherics that amplify fun levels aided by special rules regulating picnic spots during the festival.
Having an itinerary flexible enough to allow last-minute tweaks helps accommodate changes guided by uncertainties surrounding actual dates dictated solely by Mother Nature, who alone decides when cherry blossoms will start flowering, triggering the start of music events and parades, among other highlights, thereby transforming even innumerable flower-viewing spots, across Tokyo into party destinations with their tastefully styled lantern decorations putting up their shows around sunset time besides regular dance performances and flea markets that take place during festival days enhancing the overall experience.
Experience the magical combination of Ueno Park Cherry Blossoms and the electrifying beats of S2O Japan Songkran Music Festival, creating a mesmerizing Tokyo event in April that celebrates nature and music.