Cherry Blossom Celebrations at Ark Hills
Experience the vibrant beauty of Tokyo's Ark Hills Cherry Blossom Festival during the enchanting Tokyo Events in March, where nature and culture intertwine in breathtaking harmony.
Tokyo's springtime is best defined by the blooming of the cherry blossom trees – a much-anticipated event bringing together locals and tourists who participate in 'hanami,' or flower-viewing gatherings. Among the prominent hot spots for enjoying these stunning blossoms is the Ark Hills complex in Tokyo, which celebrates its annual Sakura Festival from late March to early April 2024.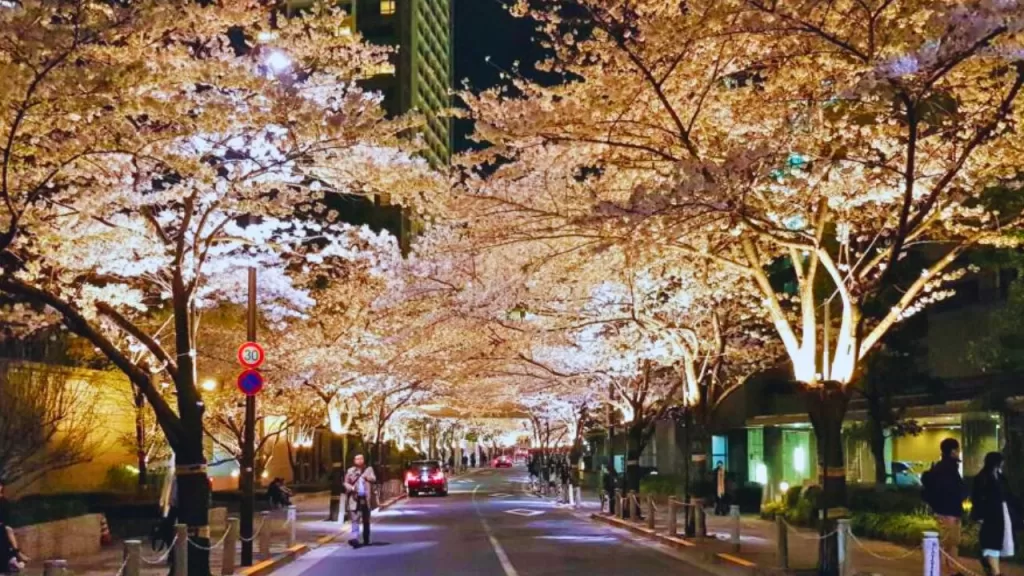 The Ark Hills Sakura Festival
This festival is among the top seasonal events for Sakura aficionados within Tokyo City, providing plenty of activities centered around these beautiful trademarks of Japanese spring. At night, visitors will be treated to illuminated sakura trees, transforming the area into a mesmerizing light spectacle.
The celebration also features a "Sakura Yokocho" food stall area offering diverse culinary delights, music performances, and interactive workshops. One of the festival's highlights will be special openings of Ark Hills' ever-exclusive roof garden, providing breathtaking views of the blossoms and the surrounding cityscape.
Admission to experience the blooms is free, but do remember to carry some yen if you intend to indulge in any purchases.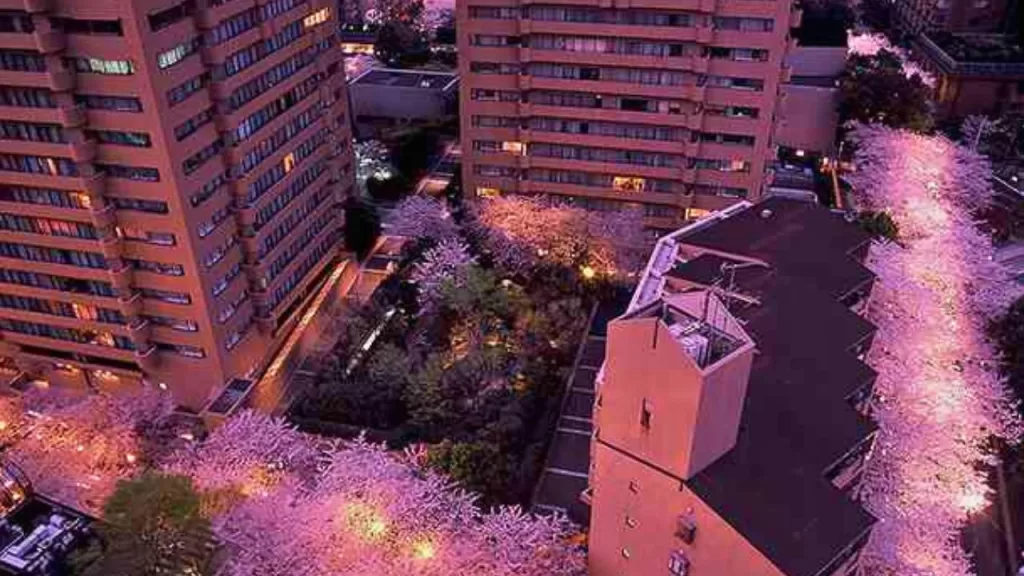 Convenient Access to Ark Hills
Located in Minato Ward since 1986, Ark Hills can easily be reached within a minute by foot from Roppongi-Itchome Station (Tokyo Metro Namboku Line) or Tameikesanno Station (Tokyo Metro Ginza Line). For those opting to drive, numerous paid parking spaces are available in close vicinity, and more information regarding locations and pricing can be found on the Ark Hills website.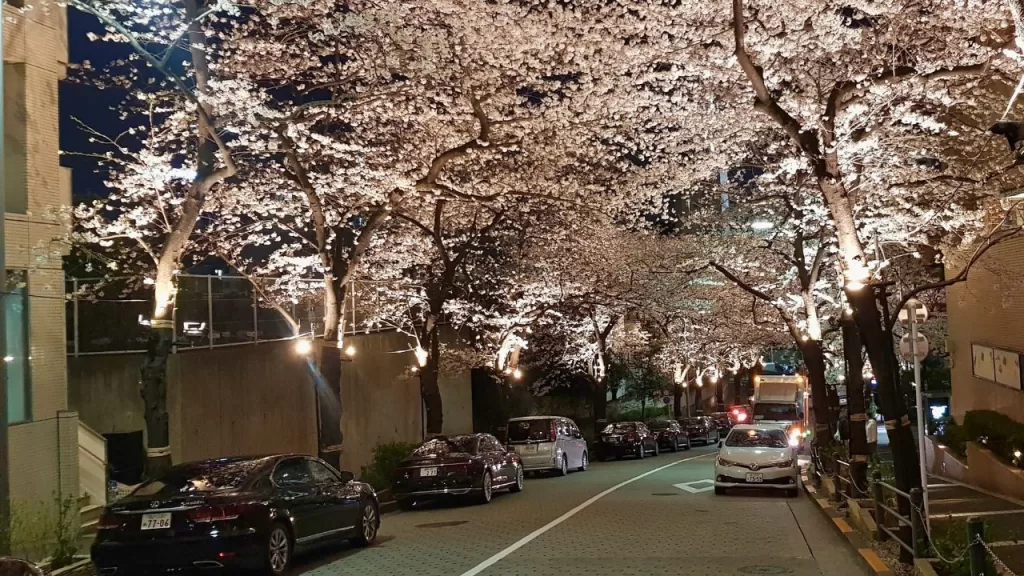 Spain-zaka: A Hidden Gem at Close Proximity
Those preferring less-crowded surroundings can take a relaxing stroll down nearby Spain-zaka, a road lined with mature cherry trees that provides another stunning display of blossoms. While few spots for picnics exist, the site creates an attractive setting for leisurely evening walks. Gourmet stands and festive vibes complement this location even further during its three-day festival held during the cherry blossom season.
Experiencing The Iconic Business District
Given its establishment as part of Japan's drive towards internationalization and information technology, Ark Hills signifies Tokyo's progressive business district for the 21st century. Naturally offering a modern twist to traditional hanami celebrations, visitors can explore its seven gardens, including the exclusive "ARK Garden," which publicly opens only during sakura season.
The "Sakura-zaka" avenue around ARK Hills' perimeter boasts approximately 150 Someiyoshino cherry trees, creating a euphoric pale peach-colored tunnel of blooms visually contrasting against their urban surroundings. This floral spectacle is further amplified by Spanish Slope's beautiful sakura that contributes to an enthralling ambiance suitable for all ages.
After dark, illuminations bring an unexpected charm to mountain hydrangeas at the cherry trees' base. This scene forms an ideal backdrop for an intimate dinner under Sakura trees illuminating beautifully when twilight sets in.
A notable spot you should not miss is Sprout Café Sakurazaka enclosing an outdoor terrace providing another vantage point for admiring charming blossom views.
Nearby major sightseeing attractions include significant buildings such as Hotel Okura Tokyo and The National Diet Building, plus leisure areas like The Imperial Palace – sure perks adding onto your visit during this blooming season – making it a one-stop destination for enjoying Tokyo's spring cityscape and cultural heritage simultaneously.
Those unfamiliar with traveling through Tokyo's transit system should note that ARK Hills can also be accessed through Hibiya Line's Kamiyacho station, about 1km away. In comparison, options include JR Keihin-Tohoku Line/Tokaido Main Line/Yamate Line/Yokosuka Line Shimbashi Station, about 1.9 km from here, albeit with bus services accessible by Toei Bus.
Ark Hills' address is: 1-12-32 Akasaka, Minato-ku, and drivers arriving on personal vehicles can reach via Kasumigaseki Exit or Iikura Exit on Metropolitan Expressway Inner Circular Route, both within about 1.6 km away.