Some no Komichi Dyeing Festival
Discover the captivating beauty of the Some no Komichi Dyeing Festival, an annual celebration of traditional Japanese dyeing techniques, held amidst the bustling Tokyo events in February.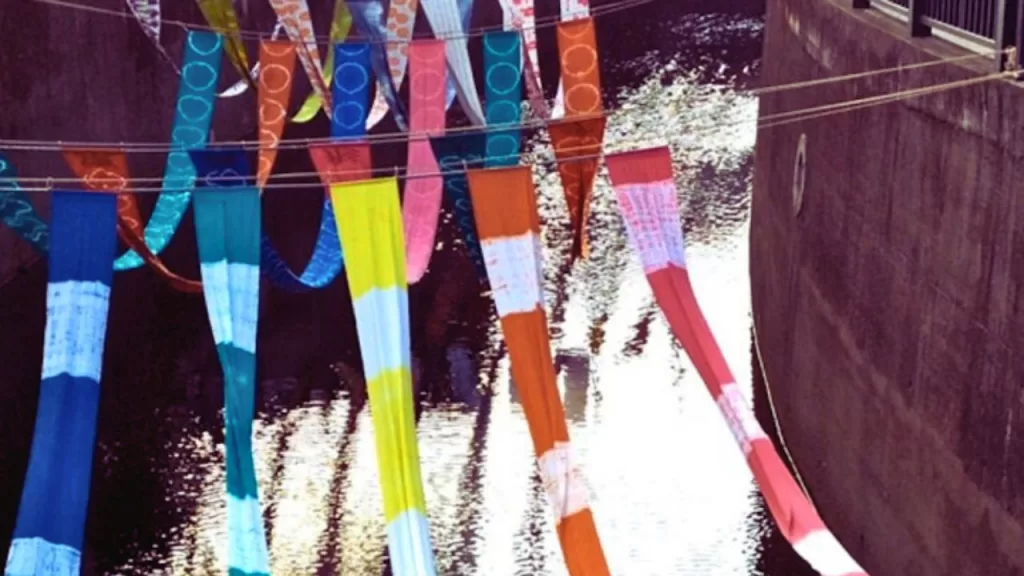 The Essence of the Dyeing Festival
The annual Some no Komichi festival, held during the 3rd weekend of February, celebrates Japanese fabric dyeing tradition. This glorious tradition originates from dye producers who used to hang their dyed fabric along the Myoshoji River in the Nakai/Ochiai neighborhood in Tokyo's northwest. The result is a mesmeric river gallery of dyed fabrics that reflect delightful hues off the river water.
Over time, these practices led to a diversified industry with hundreds of small dyeing factories operating out of this area, contributing significantly to its importance across Japan. Today's incarnation of this dyeing festival welcomes thousands of visitors each year, where they enjoy unique artisanal creations and spectacular strips of colorful fabric strung above the scenic Myoshoji River.
Some no Komichi – A Transformation Journey
Post-WWII evolution saw Tokyo, Kyoto, and Kanazawa emerge as significant centers for dyed fabric production. The excellent quality water of Myoshoji River gained a reputation among the master dyers, leading them to establish their workshops along its banks. Until the late 1960s, around 300 master dyers utilized this stream for washing freshly dyed fabrics.
Today around a dozen traditional dye houses remain active in the area and use the Some no Komichi festival to spotlight their art and showcase their techniques to curious onlookers from all across Japan and beyond.
Nakai Treasure Hunt – A Blend of Tradition and Modernity
On walking out from Nakai train station during the festival, visitors receive a map helping them find 90 noren curtains made especially for this grand event. Following this mapped guide through small restaurants, and local facilities like schools or gyms, they discover an old-fashioned residential area integrating with assets of modern-day Tokyo.
Not just limited to displaying remarkable dyeing craftsmanship in open-air art galleries, sightseers can witness traditional Japanese sword fights such as iaido and other attractions that enliven this 3-day event.
In various parts of this district – such as Futaba-en, one of the still active dye houses – visitors experience hands-on artistic fabric dyeing at self-managed workshops. On Saturdays and Sundays during the festival, nearby elementary schools also open additional creative workshops to cater to higher demand.
Exploring Cultural Revitalization in Ochiai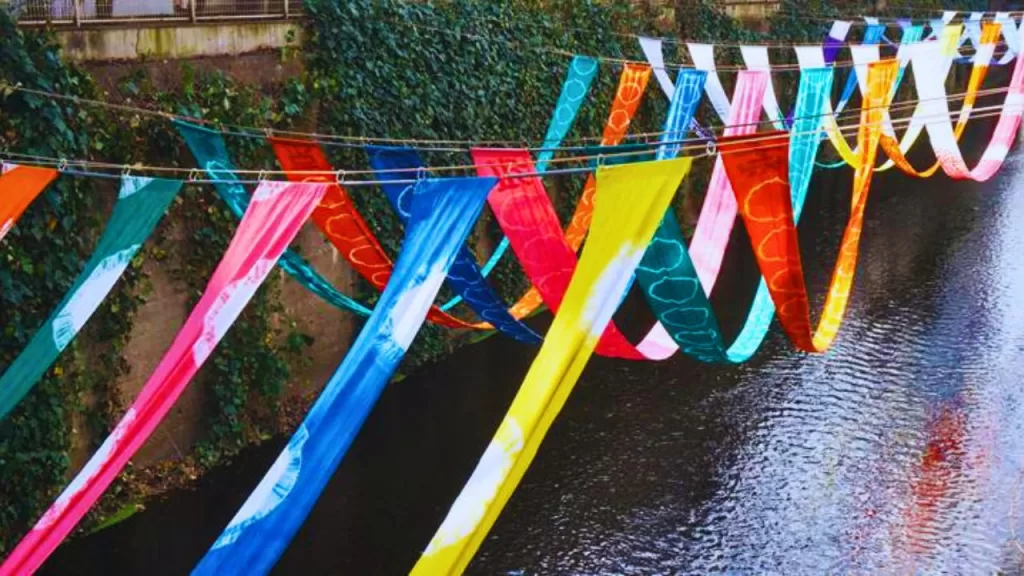 The exhibition's charm extends well beyond the festival's confines into serene residential pockets known to few tourists. An enriching detour involves exploring special places like Saeki Yuzo and Nakamura Tsune museums housing paintings by famous Japanese painters influenced by European modernism. Visitors will feel immersed in 'Yôga,' a style distinct from the classical Japanese-style current 'Nihonga.'
Adjacent Buddhist temples such as Goryo Shrine and Kongo-ji provide mesmerizing spaces for contemplation away from crowd gatherings.
A potpourri of experiences awaits as visitors traverse refined Shinto shrines, tranquil parks showcasing riveting spring flowers 🌸 and have delectable meals at reasonable prices.
In light of COVID-19 precautions for 2024, Some no Komichi Dyeing Festival will reduce certain activities yet strive to bring forward an enchanting experience highlighting the distinguished Japanese art of fabric dye printing and screen printing. A cheerful blend of heritage celebration and a modern, vibrant environment ensures lasting memories for every visitor visiting Shinjuku Ward's Nakai/Ochiai region.
Indulge in the cultural extravaganza of the Some no Komichi Dyeing Festival, intertwining ancient traditions and modern creativity, alongside the enchanting Kōnosu Surprise Hinamatsuri, held in Tokyo during February.