Asagaya Tanabata Festival Returns for Its 69th Year in August 2023
Experience the Enchanting Splendor of Tokyo Events in August. Indulge in the Festive Atmosphere of the Asagaya Tanabata Festival.
Likewise, marvel at the spectacular fusion of Traditional Japanese Dance and exquisite decorations at the Asagaya Tanabata Festival, where the spirit of the Kojiya Awa Odori Festival Shines Bright.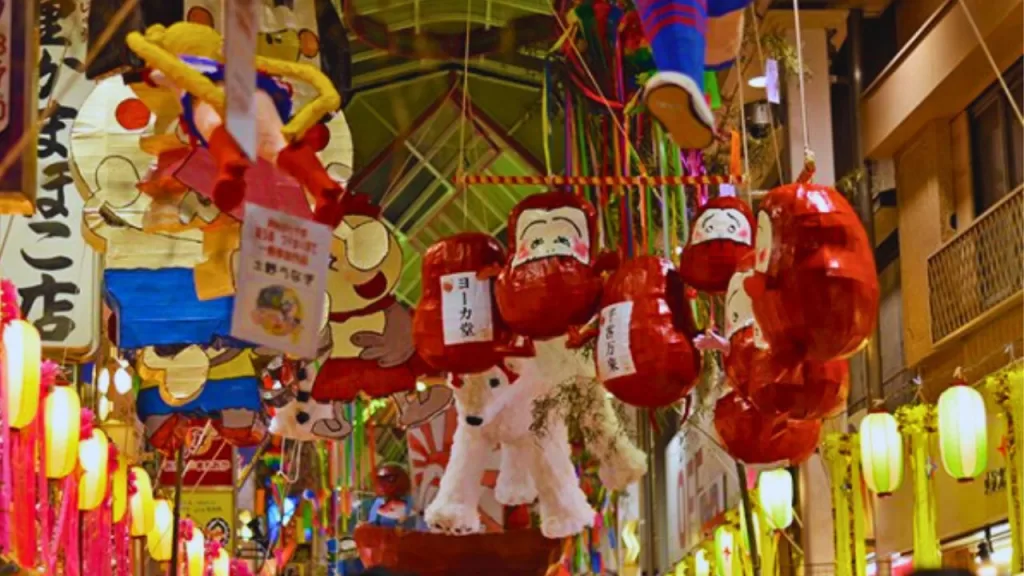 A Suginami Summer Celebration
The 69th Asagaya Tanabata Festival, a major summer event in Suginami Ward, Tokyo, has been scheduled to take place from Friday, August 4th, through Tuesday, August 8th. This marks the festival's first edition since 2019. Launched in 1954, the celebration features a wide range of activities, including inventive handmade paper-mâché decorations, food and drink street vendors, goldfish scooping, and more.
Papier-Mâché Decorations: An Expression of Creativity
One of the event's main attractions, the eye-catching papier-mâché decorations represent an array of colorful and unique designs made primarily by staff members from each shop within the Pearl Center near Asagaya Station. The covered arcade shopping street spans about one kilometer and is transformed into a vibrant art display with various animated characters for attendees to enjoy and photograph.
Crafting Techniques Passed Down through Generations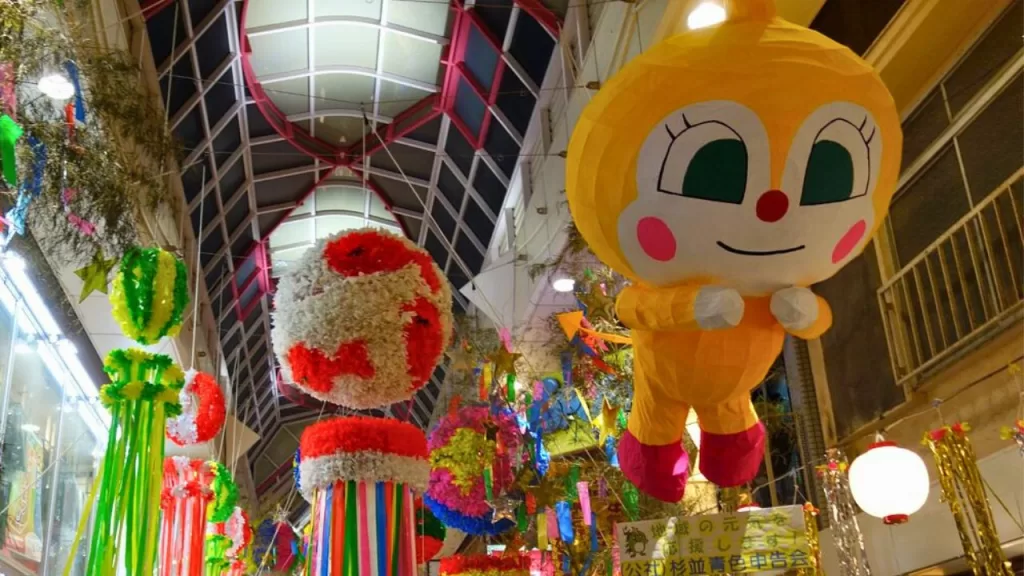 The techniques used to create these papier-mâché decorations have evolved throughout the festival's history, with notable changes including a switch from bamboo frames to metal wire frameworks. However, the spirit of cooperation among local artisans and shopkeepers remains an integral part of Asagaya's community identity as residents continue to pass down time-tested crafting methods from one generation to the next.
Celebrating Love and Wishes in Japanese Tradition
This highly anticipated festival commemorates the romantic encounter between two celestial lovers: Orihime (Vega), the Weaver Girl, and Hikoboshi (Altair), the cowherd boy. Meeting only once a year during summer on July 7th, according to the lunar calendar, their annual reunion has become an enduring symbol of love throughout Japanese culture.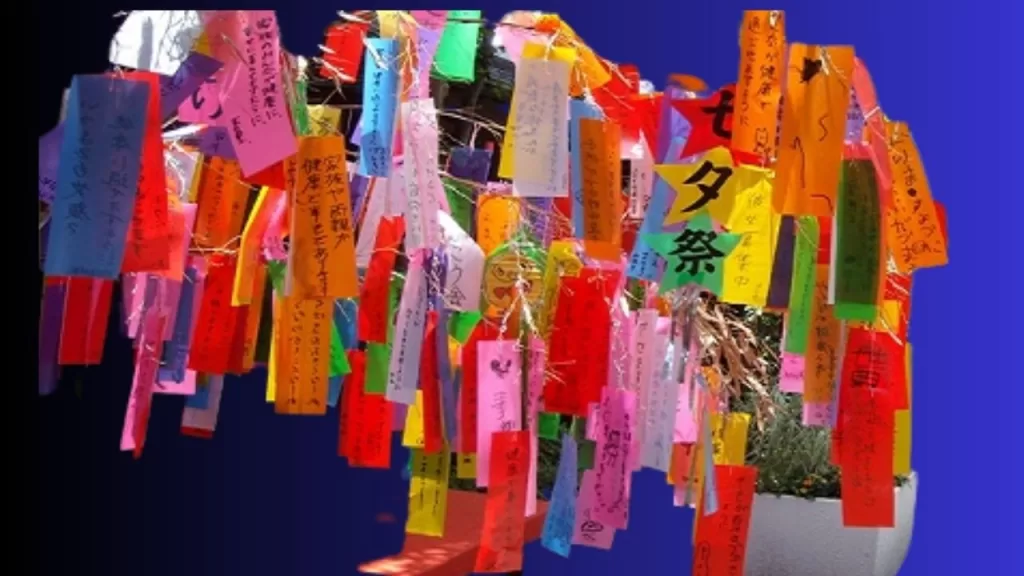 Wishes on Display
Embracing the Tanabata tradition, visitors hang their wishes on bamboo trees known as Tanzaku. These small rectangular papers come in an array of five colors, each symbolizing one of the world's fundamental elements based on ancient Chinese philosophy. The higher the wish is placed on the tree, the greater its chances of being granted. With vibrant and beautifully decorated Tanzaku trees lining the streets, the festival creates an unforgettable experience for attendees.
Joining the Festivities
Held at Asagaya Pearl Center Shopping Arcade and Suzuran Shopping Street near Asagaya Station, the festival attracts thousands of visitors every year, eager to partake in various activities and appreciate the evolving displays of artistry. The event's 69-year history showcases a unique blend of Tradition and popular culture that continues to captivate Tokyo's residents and tourists alike.