The bustling city of Tokyo is renowned for its magnificent festivals all year round. This news article highlights the exciting events planned for Tokyo in August 2023, which promise a summer experience filled with vibrant colors, exceptional performances, and various cultural spectacles. From beautiful fireworks shows to lively dance festivities and unique concerts, there is something for everyone to enjoy.
| Date | Name | Category |
| --- | --- | --- |
| August 5, 2023 | Edogawa Fireworks Festival | Festival |
| August 5, 2023 | Itabashi Fireworks Festival | Festival |
| August 11, 2023 | Kōtō Fireworks Festival | Festival |
| Early August 2023 | Kojiya Awa Dance | Dance Festival |
| Early August 2023 | Tsukiji Honganji Bon Dance Festival | Dance Festival |
| Early August 2023 | Asagaya Tanabata Festival | Festival |
| Early August 2023 | One Love Jamaica Festival | Festival |
| Mid-August 2023 | Asakusa Toro Nagashi | Tradition |
| Mid-August 2023 | Okutama Nohryo Fireworks Festival | Festival |
| August 2023 | Tsukiji-hongwanji Temple Bon Odori | Dance Festival |
| August 13, 2023 | Fukagawa Hachiman Matsuri | Festival |
| August 19 | Summer Sonic 2023 | Music Festival |
| August 27, 2023 | The Pirates of Tokyo Bay: Bilingual Improv | Comedy Show |
| Late August 2023 | Hibiya Bon Odori Festival | Dance Festival |
| To be announced | Hanazono Shrine Antique Market | Market |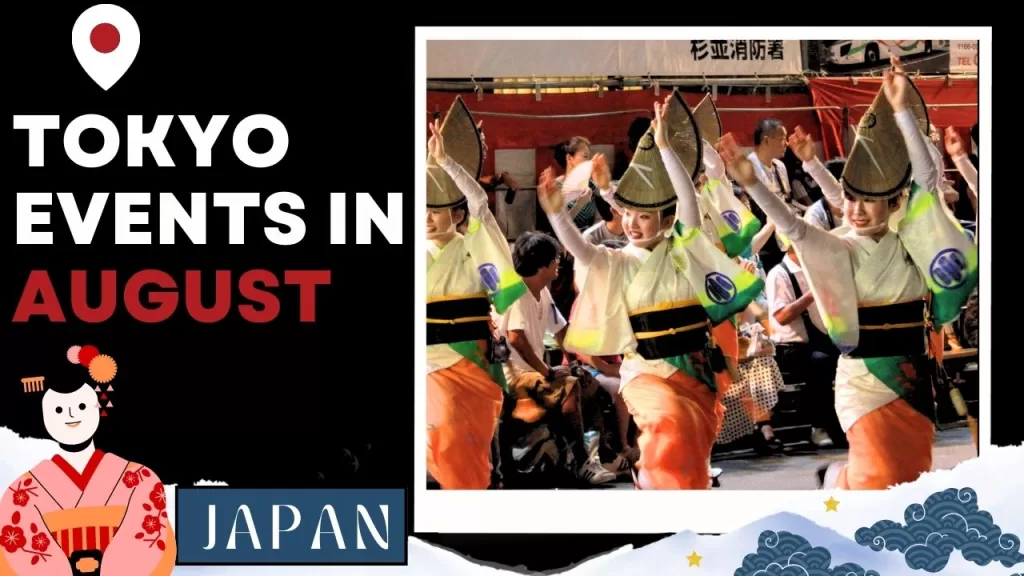 Tokyo Events in August 2023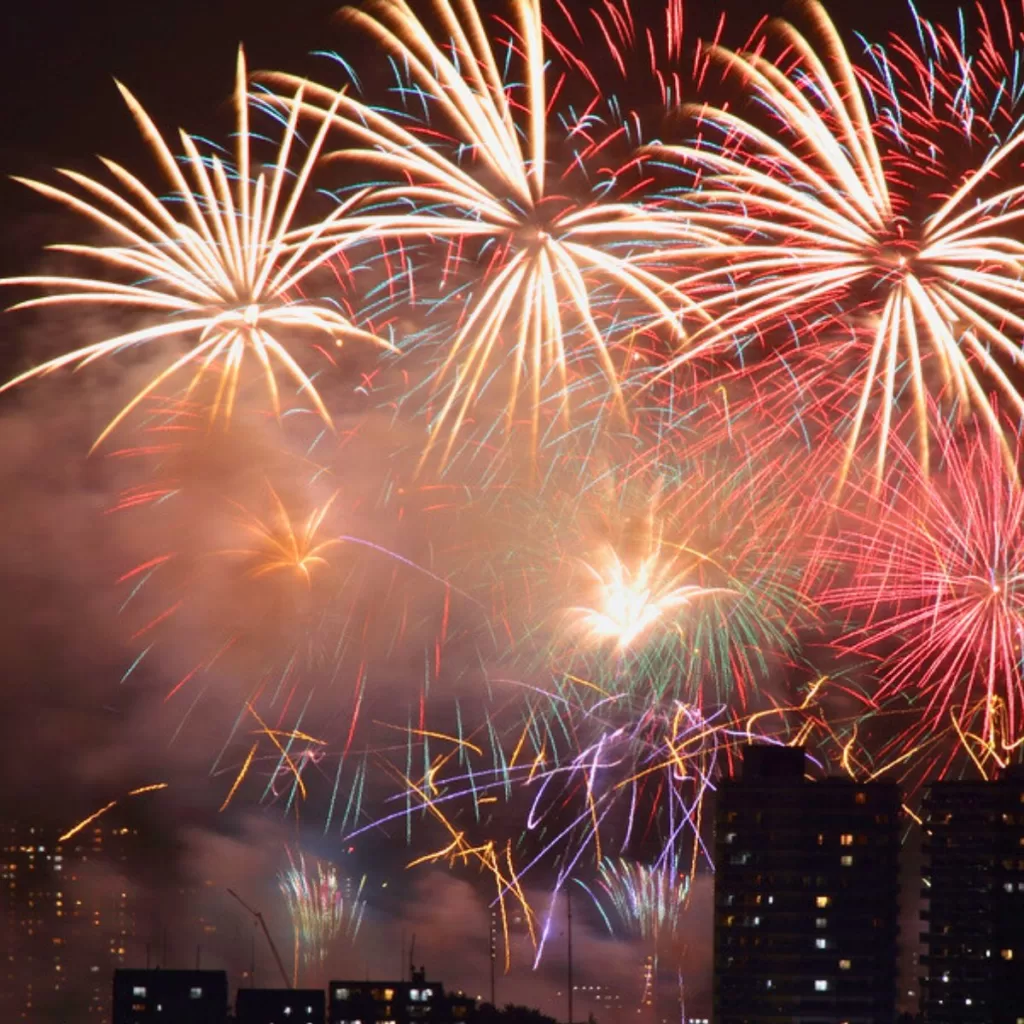 Date: August 5, 2023
Venue: Edogawa River, Edogawa-ku, Tokyo.
One of Tokyo's most anticipated events is the Edogawa Fireworks Festival on August 5, 2023. This enchanting show lights up the night sky with beautiful fireworks along the Edogawa River, fascinating locals and tourists alike. Two separate fireworks displays are held on either side of the riverbanks – one in Ichikawa City, Chiba, and the other in Edogawa-ku, Tokyo – making it even more exhilarating as they compete against each other.
Visitors can attend this event donning traditional yukatas while enjoying delectable food options from numerous yatai stores (food stalls) scattered across the riverbanks. The laughter-filled atmosphere becomes increasingly mesmerizing as the sunsets and music synchronize with the fireworks display, giving everyone an unforgettable experience that will light up their memories for years to come.
---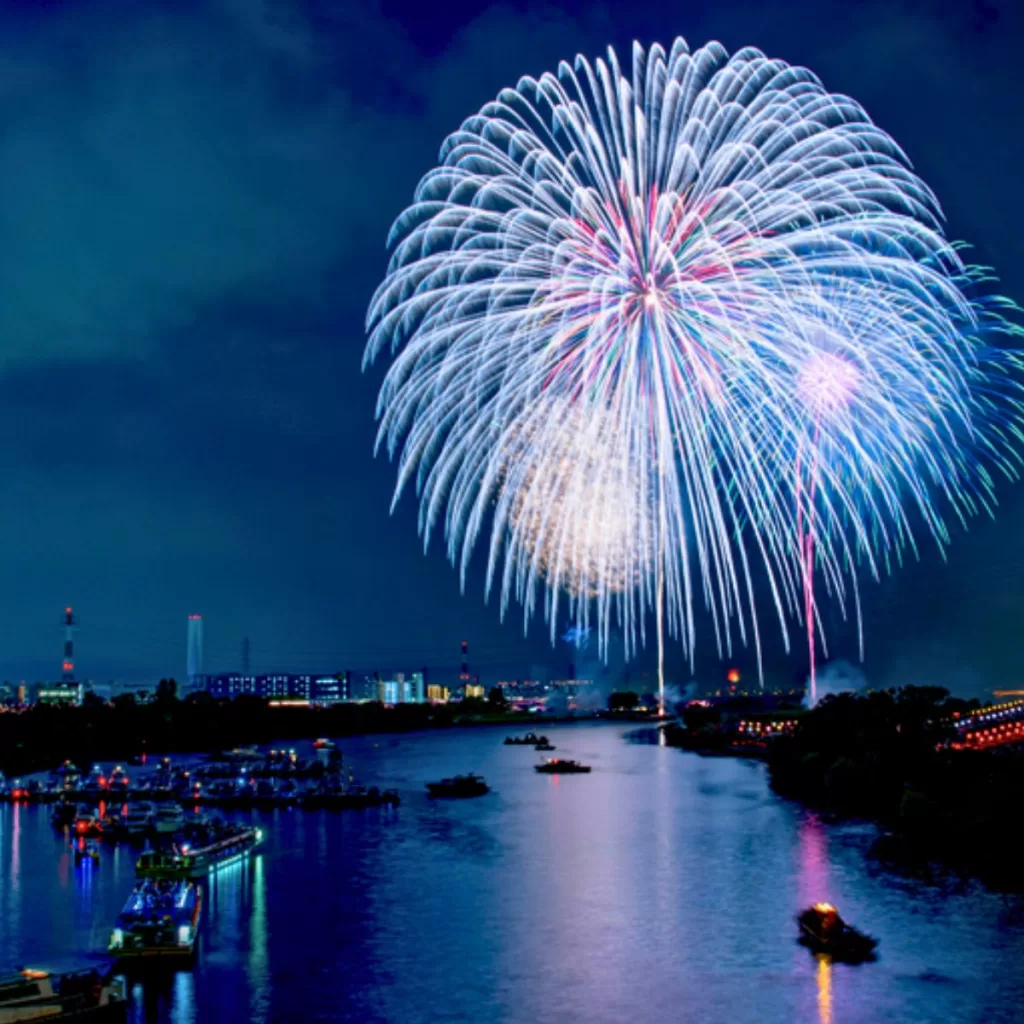 Date: August 5, 2023
Venue: Itabashi-ku Arakawa Riverbed
The Itabashi Fireworks Festival is scheduled for Saturday, August 5, 2023. This extravagant event features approximately 13,000 fireworks and lasts around an hour and a half. Expect a vibrant display of dazzling shapes and colors lighting the Tokyo sky.
Reserved seats and general sitting areas are available at the venue, ensuring a comfortable viewing experience. To reach the festival, head to Takashimadaira Station, Nishida Station, or Hasune Station – all are approximately a 20-minute away.
---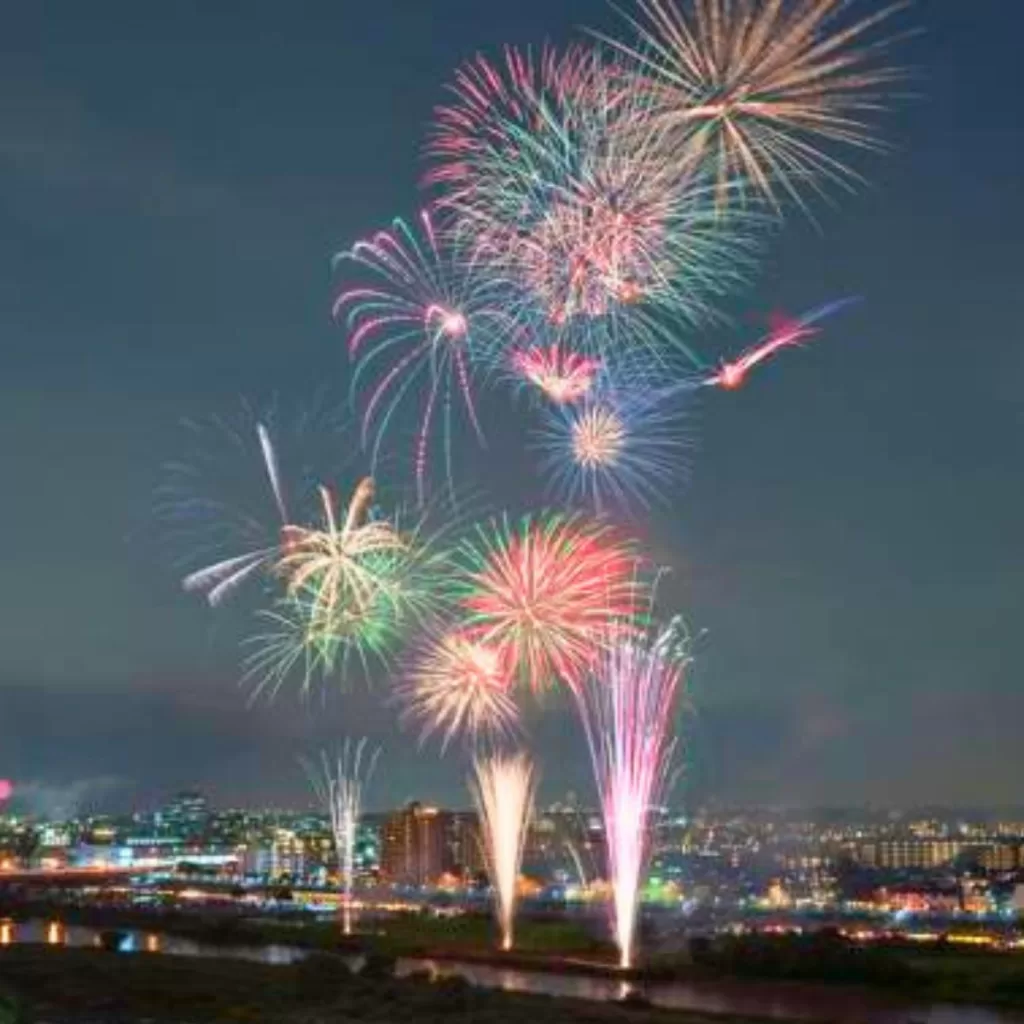 Date: August 11, 2023
Venue: Sunamachi Mizube Park
On August 11, 2023, the Kōtō Fireworks Festival will light up Tokyo's skies with around 6,000 fireworks. This popular event offers a wide range of colors and shapes throughout its hour-long duration. Reserved seating options are available at Sunamachi Mizube Park, the venue located just 15 minutes away from Minami-Sunamachi Station.
---
Kojiya Awa Dance: An Energetic Performance Inspired by Tokushima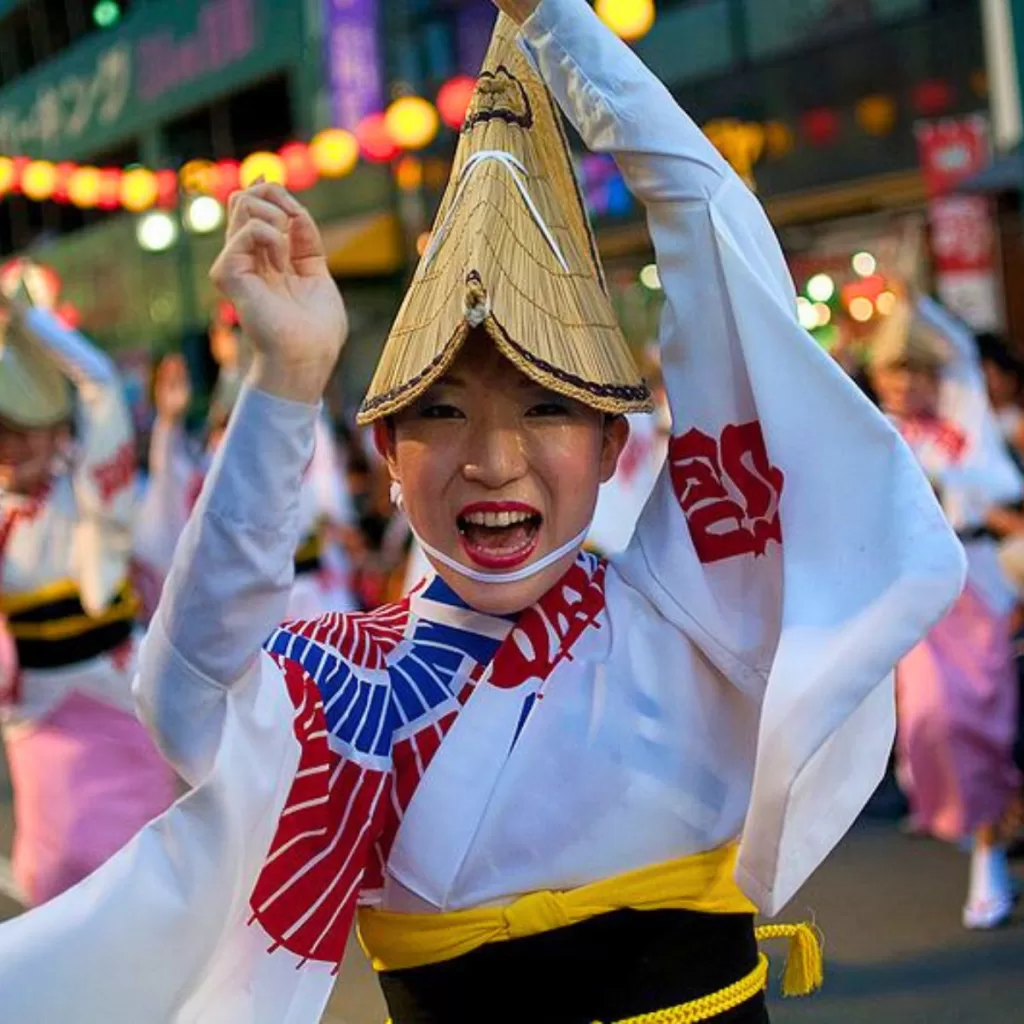 Date: Early August 2023 (Date to be announced)
Venue: Kojiya Shotengai Shopping Street
Another remarkable Tokyo event in early August is the Kojiya Awa Dance. Held along Kojiya Shotengai shopping street, this energetic dance festival showcases impressive performances by children and adults alike. Drawing inspiration from Tokushima's famous folk dance, Awa Odori is characterized by its unique upbeat rhythm and a lively atmosphere that permeates the celebrations.
For over 40 years, the Kojiya Awa Odori has been a prominent part of Tokyo's festival landscape. With around 20,000 spectators flocking to the event every year, this spirited and colorful dance performance continues to impress visitors and locals alike.
---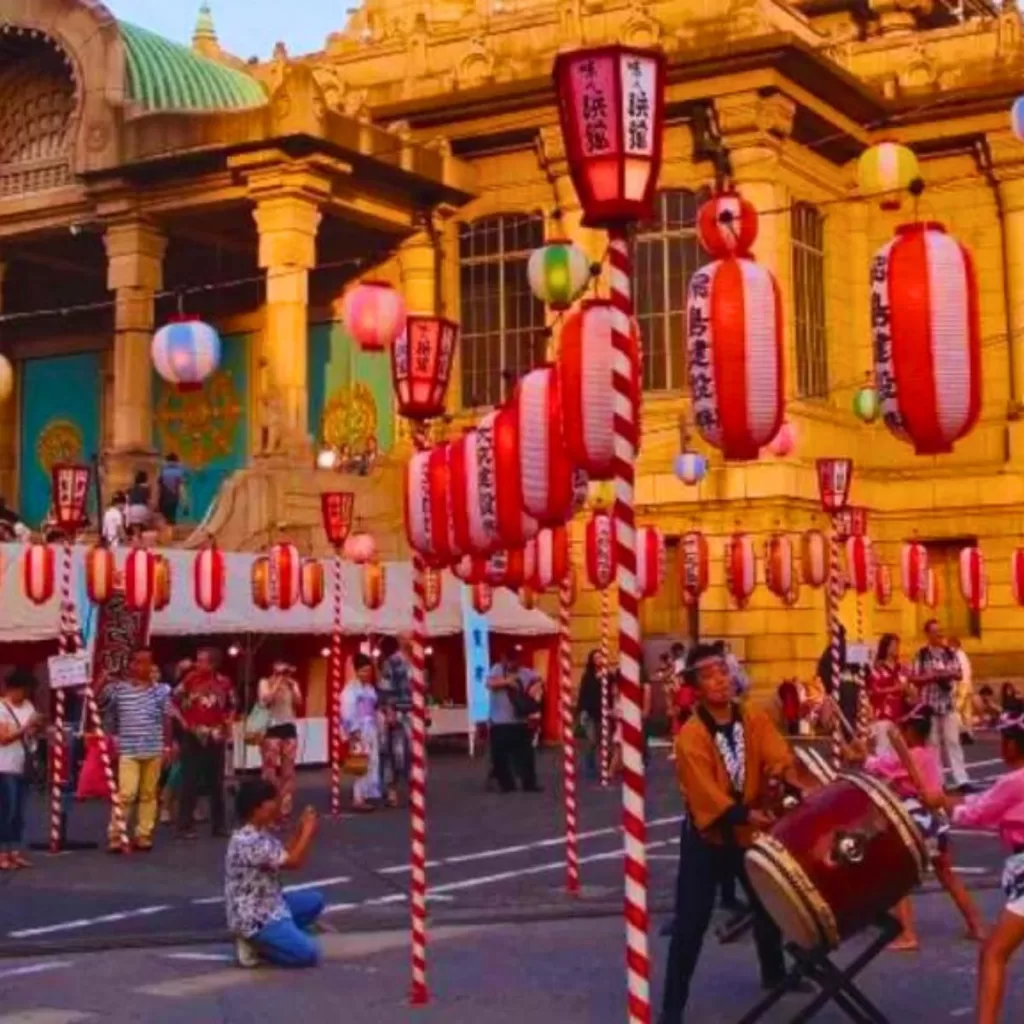 Date: Early August 2023 (Date to be announced)
Venue: Tsukiji Honganji Temple
In early August 2023, the Tsukiji Honganji Bon Dance Festival invites participants to dance to the beat of taiko drums alongside skilled locals. The festival at Tsukiji Honganji Temple attracts visitors from around Tokyo and beyond.
This year's edition will require entry tickets. Costume contests and delicious food stalls from local restaurants set this festival apart, so take advantage of this unique celebration of Japanese culture.
---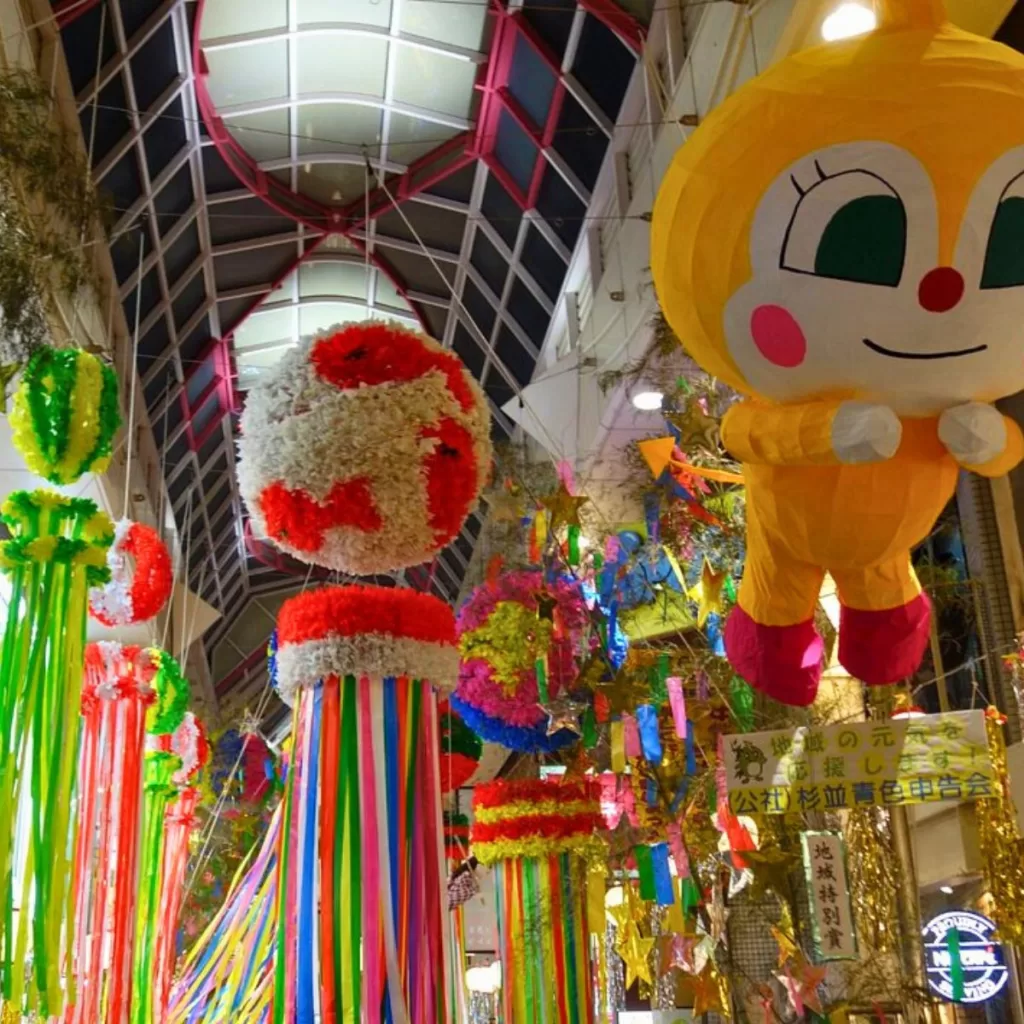 Date: Early August 2023 (Date not yet announced)
Venue: Asagaya Pearl Center
In early August 2023, the annual Asagaya Tanabata Matsuri will commence. Considered one of Japan's three greatest Tanabata festivals, colorful bamboo decorations fill the area in front of JR Asagaya Station during this lively event. The shopping streets surrounding the station are adorned with papier-mache ornaments and food stalls, creating an engaging atmosphere that attracts crowds every year.
---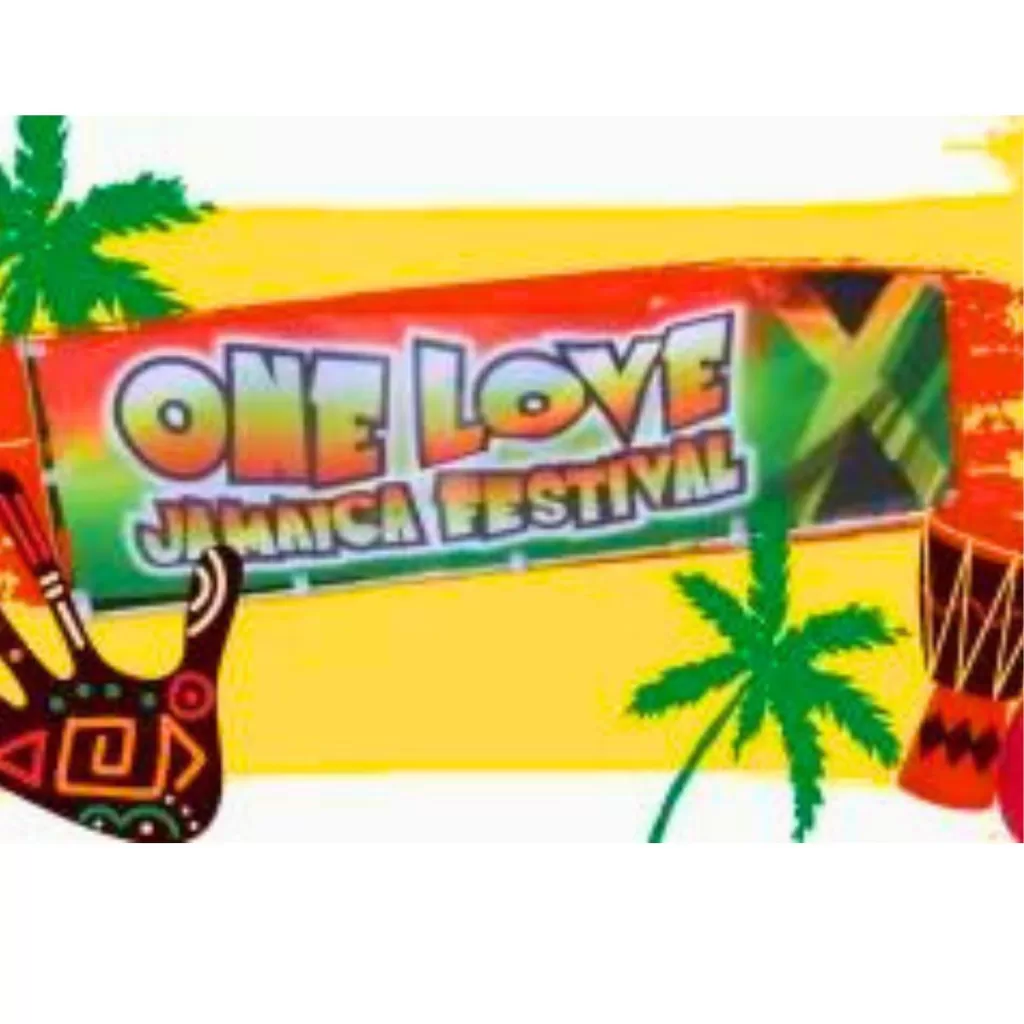 Date: Early August 2023 (Date to be announced)
Venue: Komazawa Olympic Park
Taking place at Komazawa Olympic Park in early August, the One Love Jamaica Festival brings a taste of Caribbean culture to Tokyo. This annual summer event showcases enchanting reggae performances, rhythmic drum-playing, and joyful singing embodying Jamaican culture's essence.
Visitors can indulge in authentic Jamaican food, such as jerk chicken and Red Stripe beer while browsing through various stalls selling merchandise echoing island vibes. With a lively atmosphere filled with laughter and dancing, attendees will truly feel like they've experienced a piece of Jamaica during this vibrant festival.
---
Asakusa Toro Nagashi: Floating Lanterns for Ancestors' Spirits (Mid-August 2023)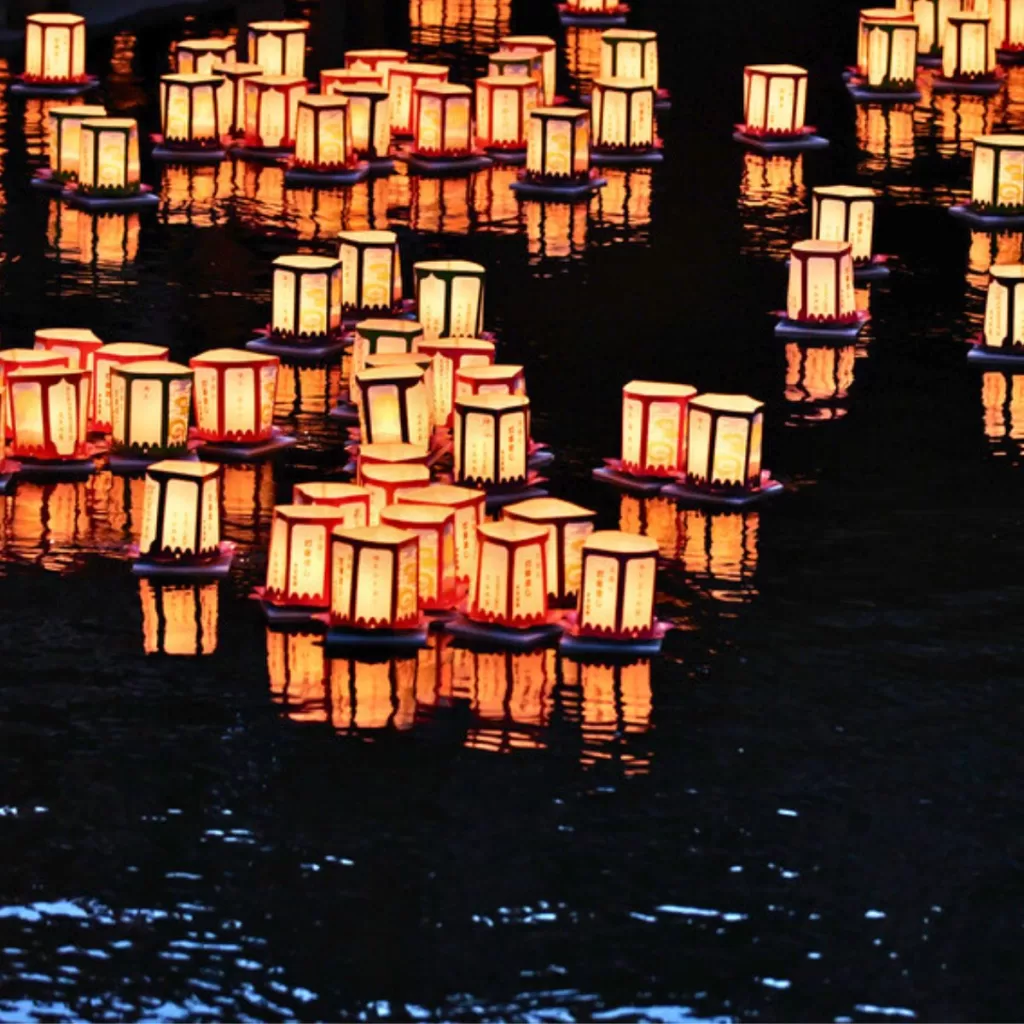 Date: Mid-August 2023 (Date to be announced)
Venue: Sumida River
As August progresses, Tokyo witnesses the serene beauty of Asakusa Toro Nagashi, a traditional event where candle-lit lanterns are floated down the Sumida River to guide ancestors' spirits back to the other side. Around 2,500 lanterns adorned with heartfelt messages are sent down the riverbank, creating an extraordinary spectacle.
The contrast between this quiet ceremony and high-energy fireworks displays held during summer makes the Toro Nagashi a unique experience that Tokyo's visitors will surely not forget.
---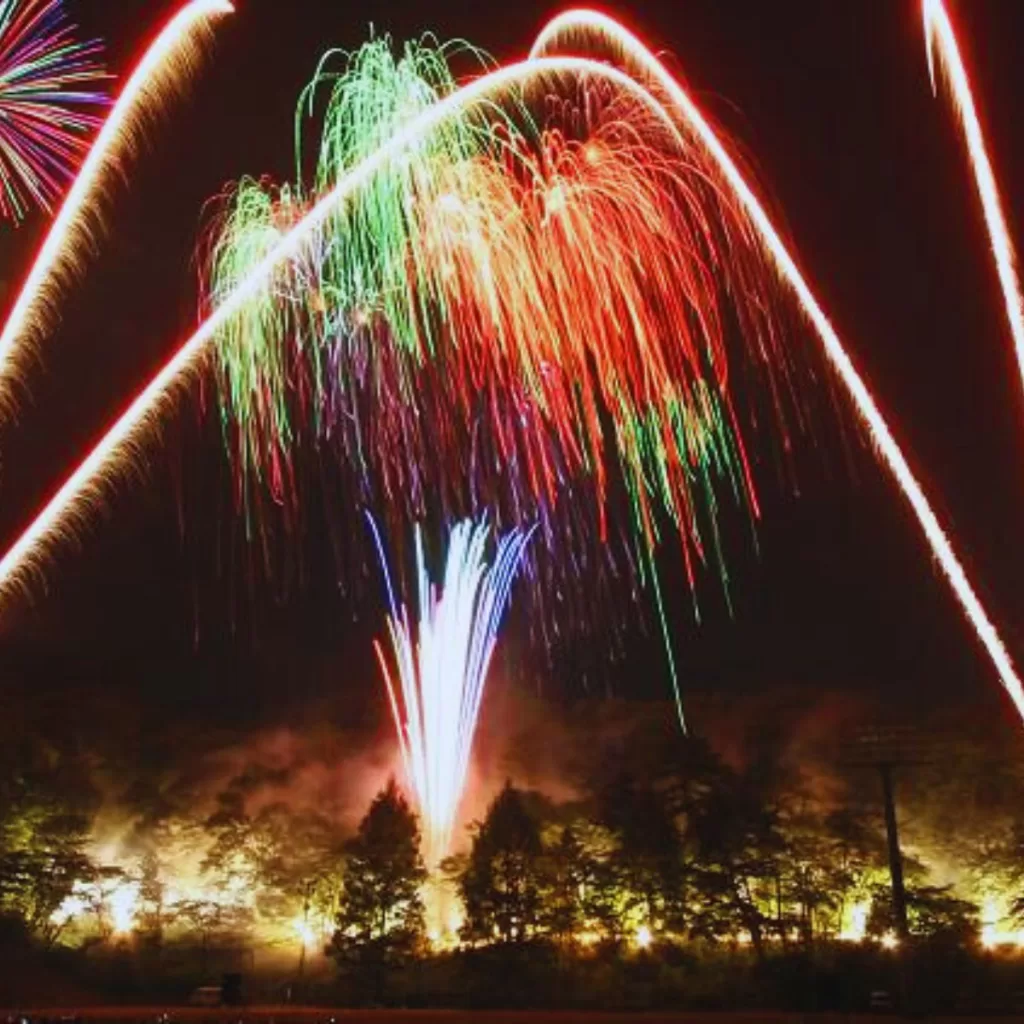 Date: Mid-August 2023 (Date to be announced)
Venue: Summit of Mt. Atago
In mid-August, Tokyo hosts another breathtaking fireworks show at the Okutama Nohryo Fireworks Festival. Unlike urban spectacles held throughout the city center, this event has a quaint charm generated by its picturesque mountain setting.
Featuring 1,000 fireworks launched at the summit of Mt. Atago, this festival offers attendees an unforgettable summer night amid the stunning backdrop of rural Japan.
---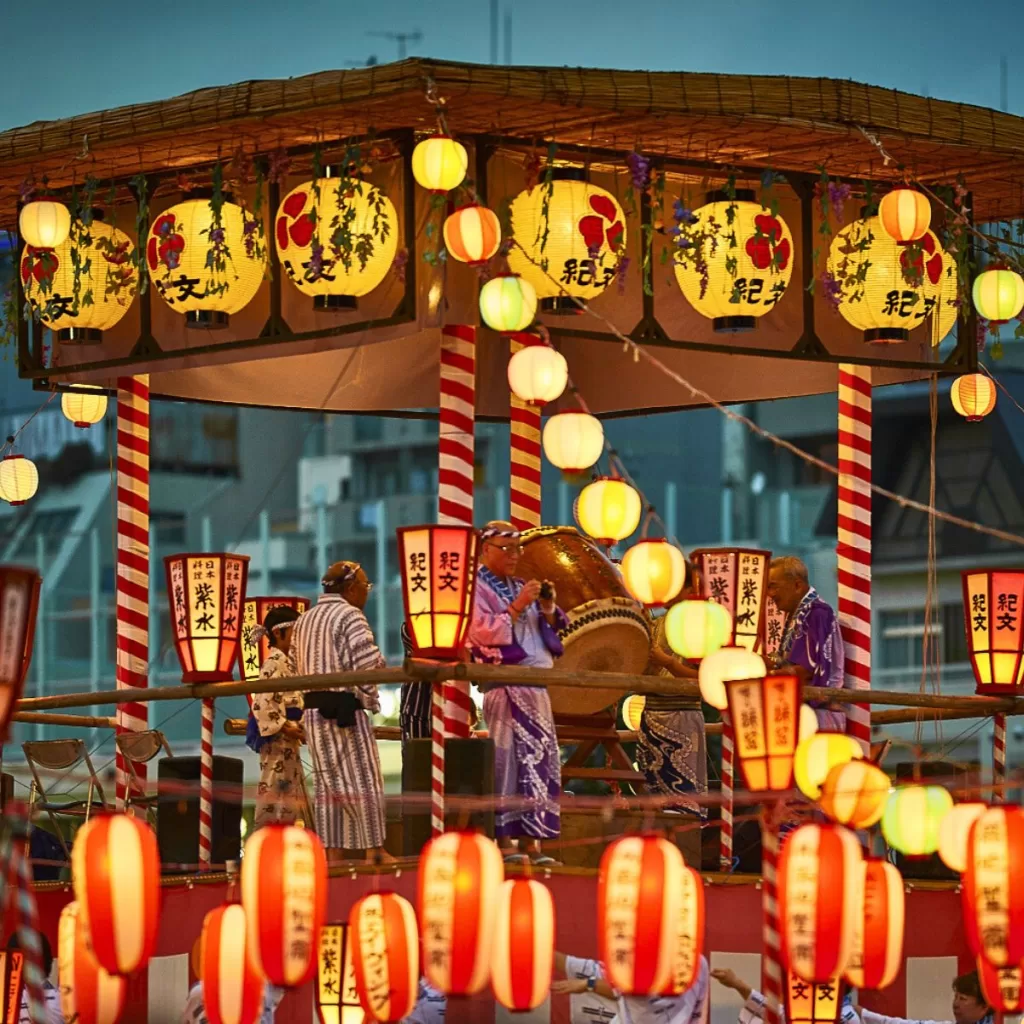 Date: August 2023 (Date to be announced)
Venue: Tsukiji, Chuo City, Tokyo
The Tsukiji-hongwanji Temple Bon Odori marks another remarkable August event in Tokyo. This summer dance festival is renowned for its lively performances and the warm sense of community it fosters among participants.
Widely recognized as one of Tokyo's most popular Bon Odori festivals, visitors can immerse themselves in this joyous celebration while savoring delicious food offerings spread throughout the temple grounds.
With such a varied lineup of spectacular events taking place in August 2023, those looking for a unique way to explore Tokyo's rich culture won't be short on opportunities to engage with and experience these fantastic celebrations.
---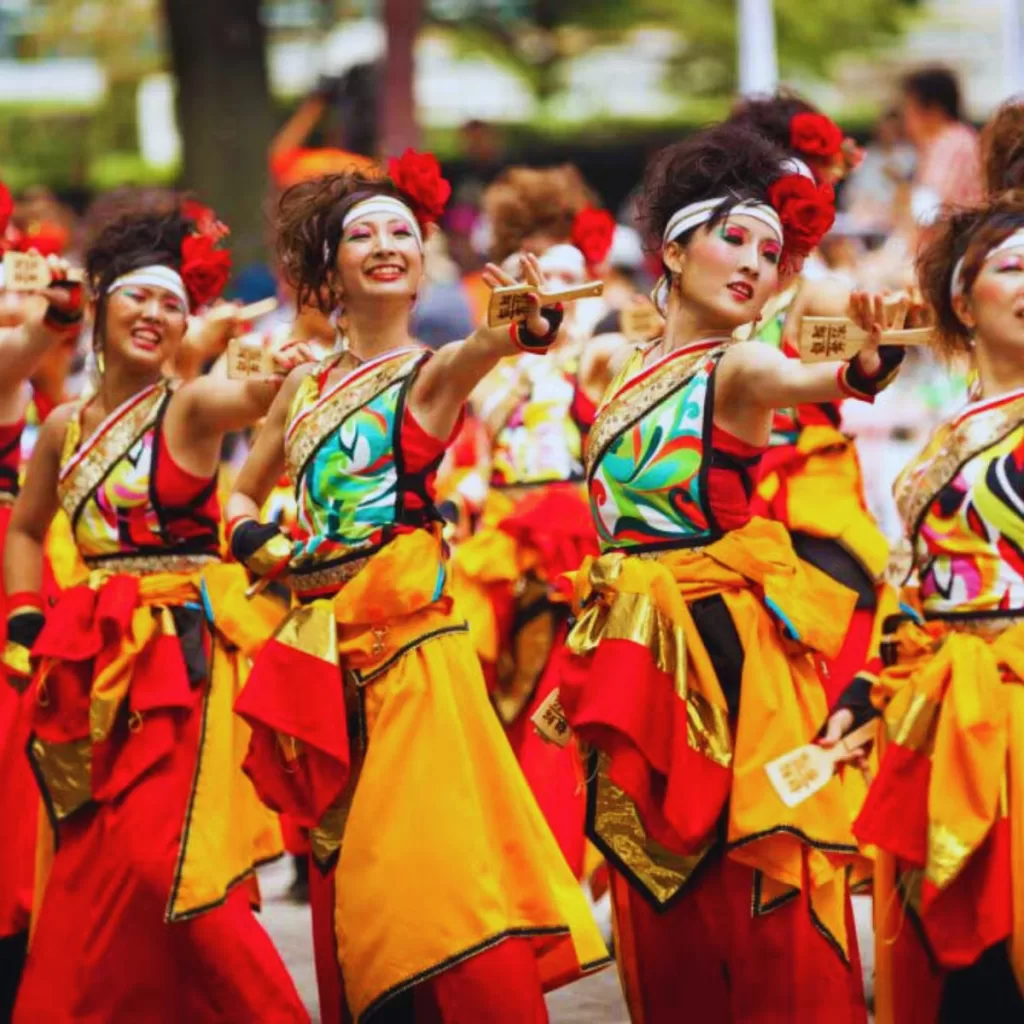 Date: August 26 – August 27, 2023
Venue: Yoyogi Park, Yoyogi Park Events Square
This August, witness thousands of dancers performing in over 100 dance teams at the Harajuku Omotesando Super Yosakoi. Yosakoi is a Japanese dance style that harmoniously blends traditional and modern elements in music, dance moves, and colorful costumes. If you have experienced other Japanese dance styles like Awaodori, don't miss out on Yosakoi—it's unique and highly energetic.
The event unfolds on four stages—Meiji-jingu Main Hall, Jingu Hall Stage, Harajuku Stage (near Harajuku Station), and Yoyogi Koen Outdoor Stage—and two streets—Omotesando and NHK Mae (next to Yoyogi Park). Don't forget to relish the delicious food from stalls at Yoyogi Park.
Travel Details
Easily access the event venue beside Harajuku Station on JR Yamanote Line or Meiji-jingumae on Chiyoda or Fukutoshin subway lines.
---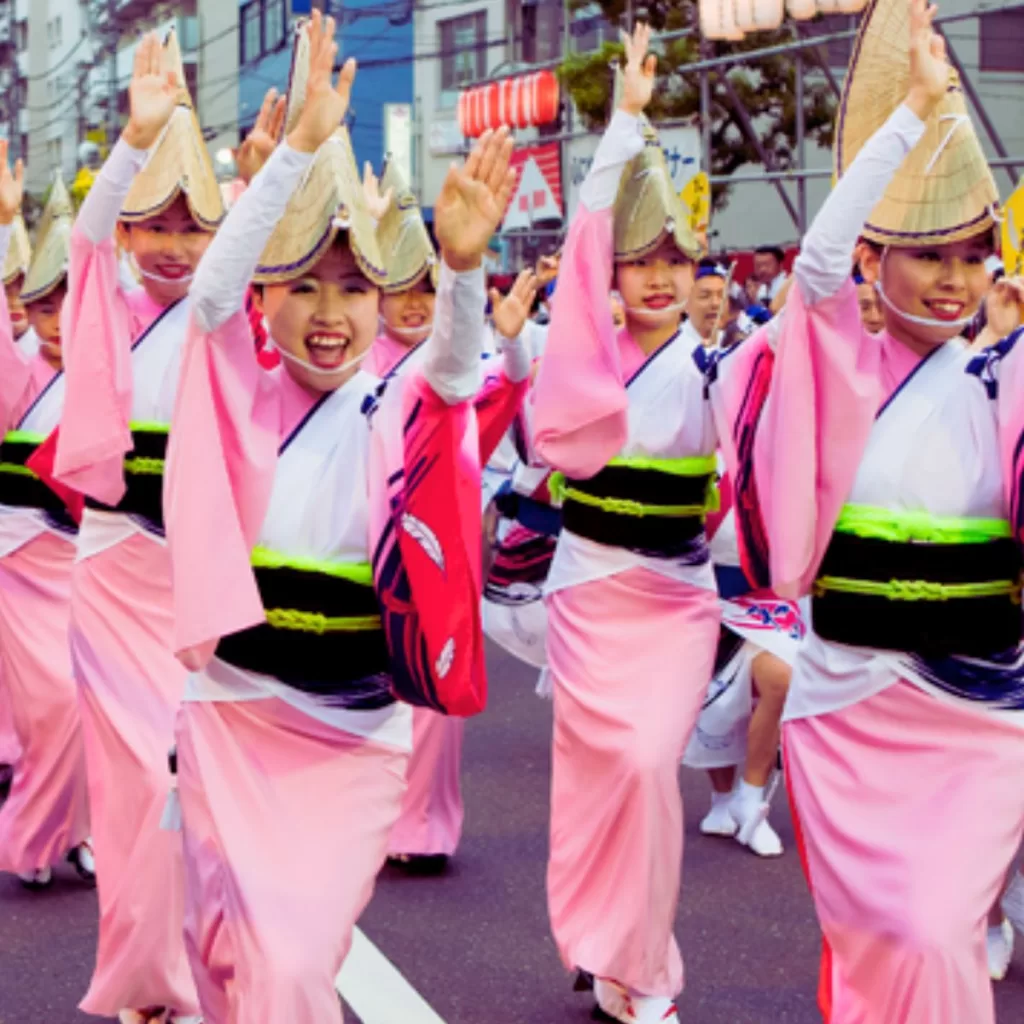 Dates: August 26- August 27, 2023
Venue: Koenji's streets
Taking place August 26th-27th, the Tokyo Koenji Awa Odori attracts more than a million revelers over the weekend to witness over 12,000 dancers in 180 groups perform across Koenji's streets. Usually held from 5 p.m. to 8 p.m., the festival features nine planned dance routes.
Grab a map and a fan, fill up on delicious food and drinks at several stalls, and secure a prime viewing location to enjoy the show.
---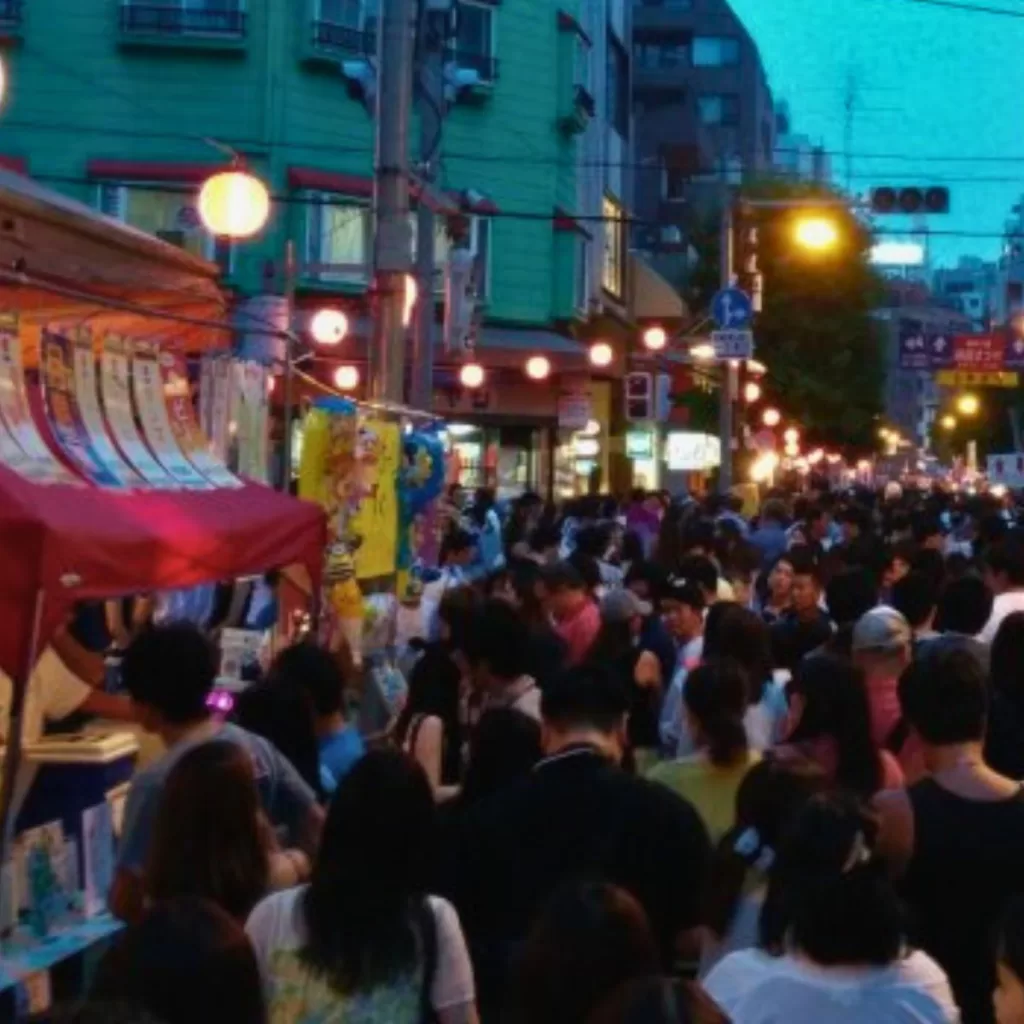 Date: Late August (Date to be announced)
Venue: Azabu-Juban neighborhood
The Azabu Juban Festival, also known as Azabu-Juban Noryo Festival, takes place in late August in Tokyo's trendy Azabu-Juban neighborhood. This fashionable event celebrates food with various stalls offering local delicacies from Hokkaido to Kyushu. There are also plenty of festival attractions geared toward children.
---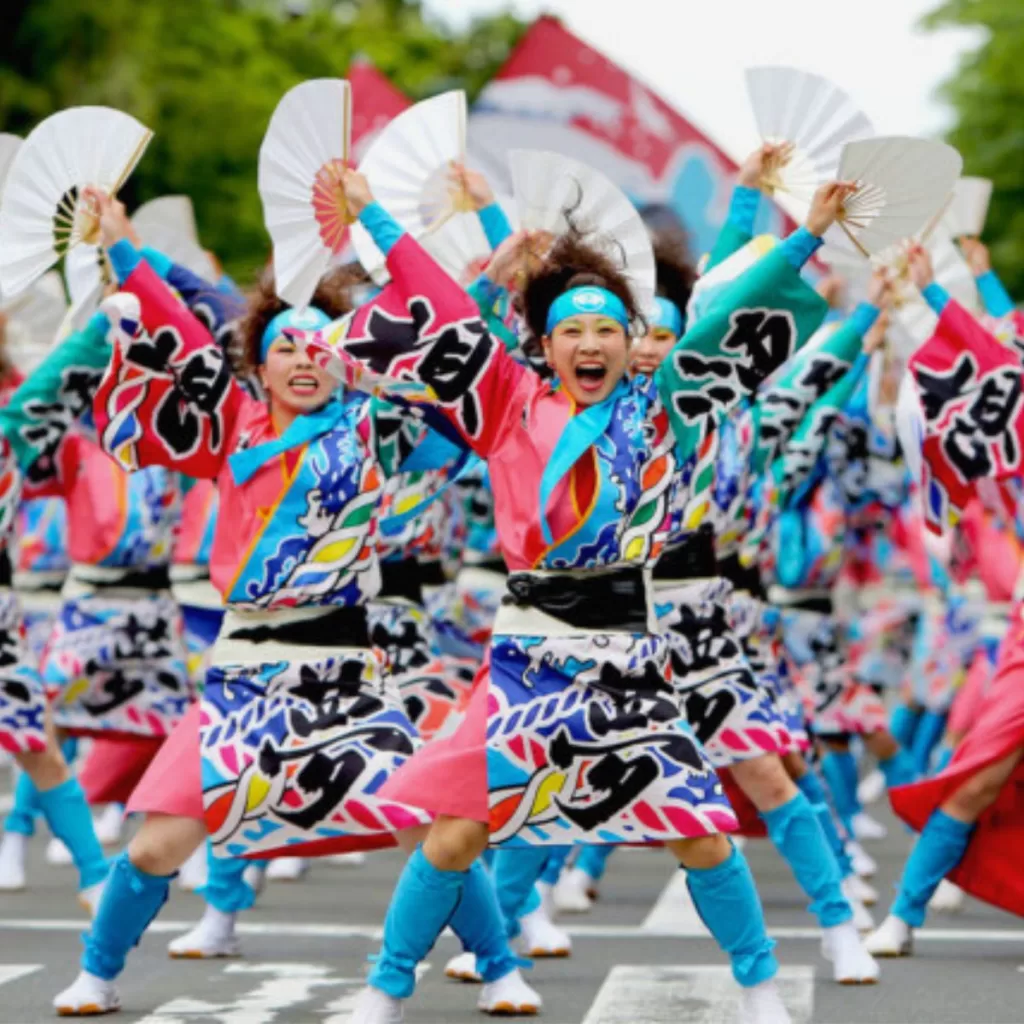 Dates: August 9- August 12, 2023
Venue: Otesuji-Dori Avenue
Held August 9th-12th, Yosakoi Festival is the highlight of Kochi City's summer. This three-day dance and parade extravaganza features over 10,000 dancers in dozens of teams, thundering along the main streets with wooden clappers called Naruko. The colorful costumes and elaborately decorated trucks lead each team along a grand parade down Otesuji-Dori Avenue. The event concludes with a spectacular 90-minute fireworks display.
---
Date: August 13, 2023
Venue: Tomioka Hachiman Shrine. Fukagawa
One of Tokyo's most iconic summer events, Fukagawa Hachiman Matsuri, is set to take place on August 13, 2023. Known as one of the "Three Great Festivals of Edo," alongside Kanda Matsuri and Sanno Matsuri, this annual event boasts a rich history that spans over 370 years.
The festival takes place at Tomioka Hachiman Shrine in Fukagawa and features 53 portable shrines known as mikoshi carried around by enthusiastic participants throughout the streets. The unique aspect of this event is its mizukake matsuri (water-sprinkling festival) tradition, where onlookers splash purifying water onto the mikoshi bearers.
Fukagawa Hachiman Matsuri promises an exciting and refreshing experience amid Tokyo's hot summer weather.
---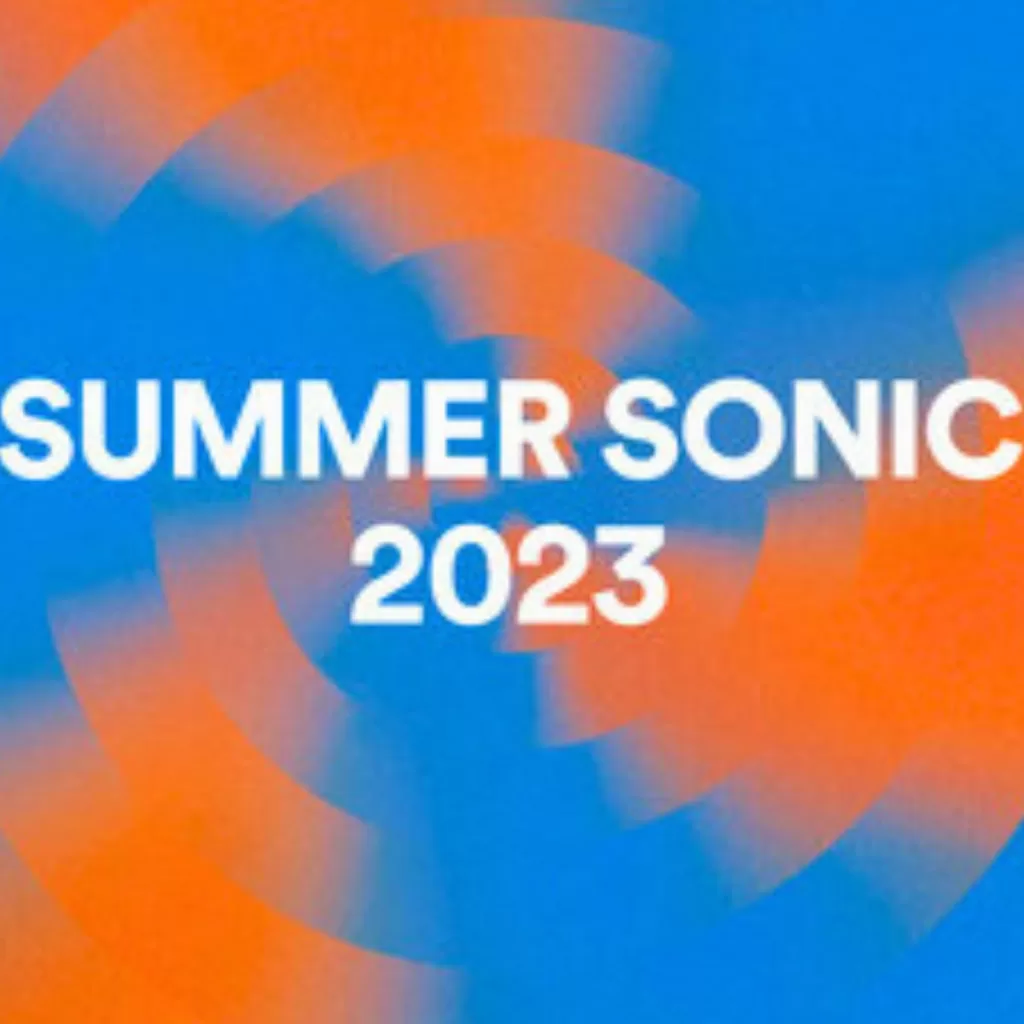 Date: August 19
Venue: Zozomarine Stadium & Makuhari Messe
Summer Sonic is one of Japan's major music festivals that takes place simultaneously in two locations: Chiba and Osaka. The three-day rock festival will showcase a lineup of exceptional talent in both cities.
With headlining acts like Blur and Kendrick Lamar, Summer Sonic will also feature an array of performances from various artists such as HONNE, TREASURE, YOASOBI, Fall Out Boy, Niall Horan, Wet Leg, Pale Waves, Lauv, LANY, FLOW, WILLOW and more.
Music enthusiasts attending Summer Sonic Tokyo will enjoy the vibes at Zozomarine Stadium & Makuhari Messe; meanwhile, those in Osaka will gather at Maishima Sonic Park for Summer Sonic Osaka.
---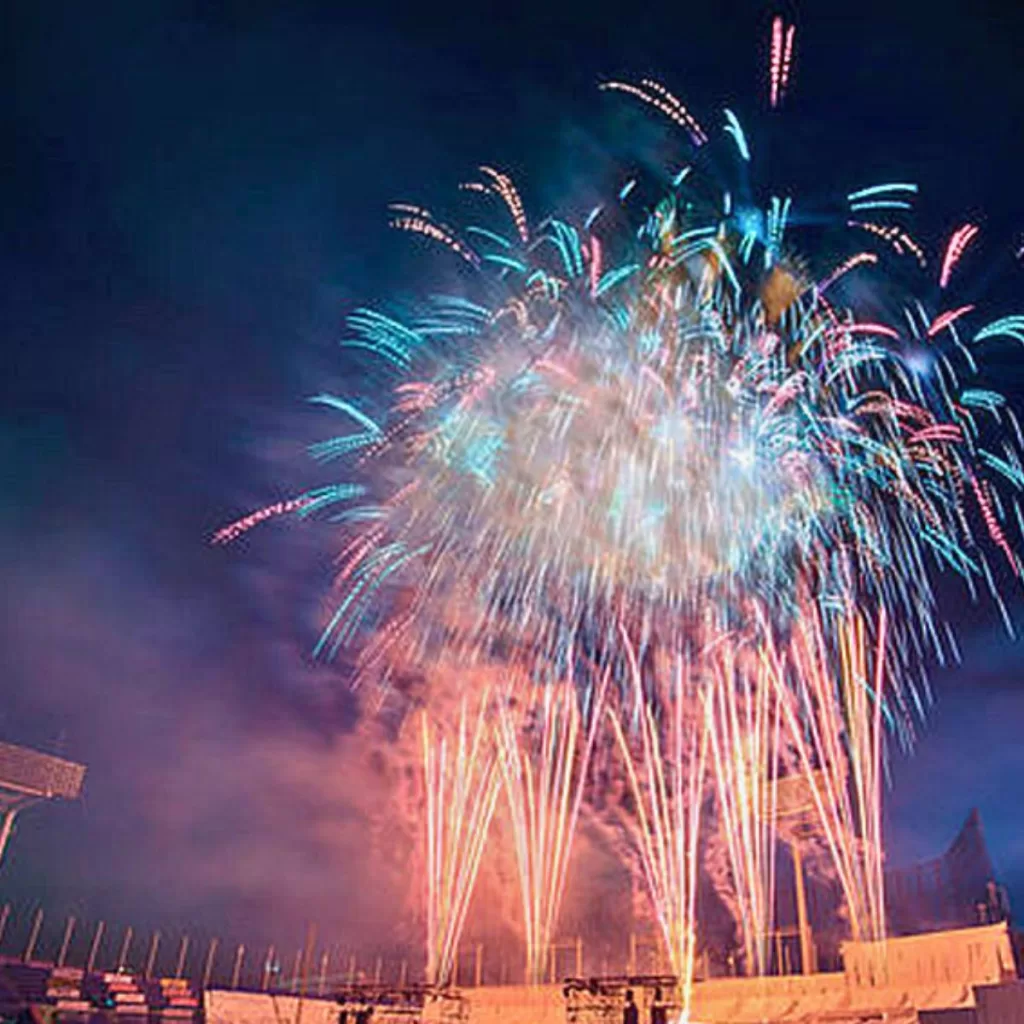 Date: Mid-August 2023
Venue: Jingu Stadium Area
One of the most awaited events this August is the Jingugaien Fireworks Festival, known for its urban setting and accessibility. This spectacular fireworks display is set up at three main venues – Jingu Stadium, Jingu Secondary Stadium, and Chichibunomiya Rugby Field. These stadiums offer a paying audience the opportunity to enjoy an exclusive view of the around 12,000 fireworks.
For those who prefer not to buy tickets, you can still find free spots within a 1-kilometer radius of the venue. However, be aware that since the festival doesn't take place over water, the fireworks' altitude may not be as impressive as other large celebrations.
---
Kanazawa Fireworks Festival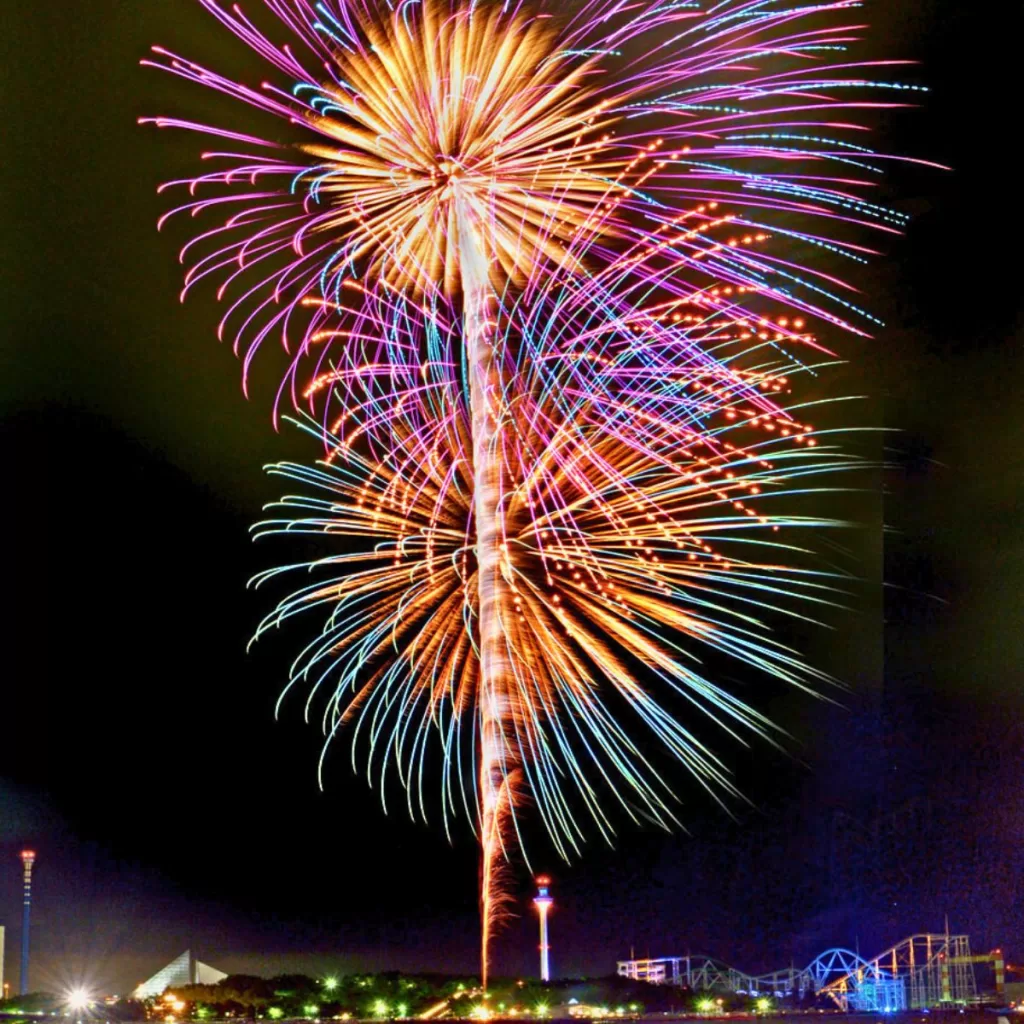 Date: August 26, 2023
Venue: Umino Park
Rounding up Tokyo's events in August is the Kanazawa Fireworks Festival, an annual event with a rich history spanning over forty years. Organized for civilians of Kanazawa Ward, the festival is scheduled for the last Saturday of August.
This stunning display includes over 3000 fireworks set off offshore from Umino Park. People from far and wide eagerly await the grand finale featuring the "Starmine" fireworks lighting up the night sky.
Umino Park or Marine Park – Yokohama's only beach – serves as an excellent location for this event. With ample space to spread out your picnic blanket and relax before the show begins, it's an ideal way to end summer in Tokyo.
---
The Pirates of Tokyo Bay: Bilingual Improv Show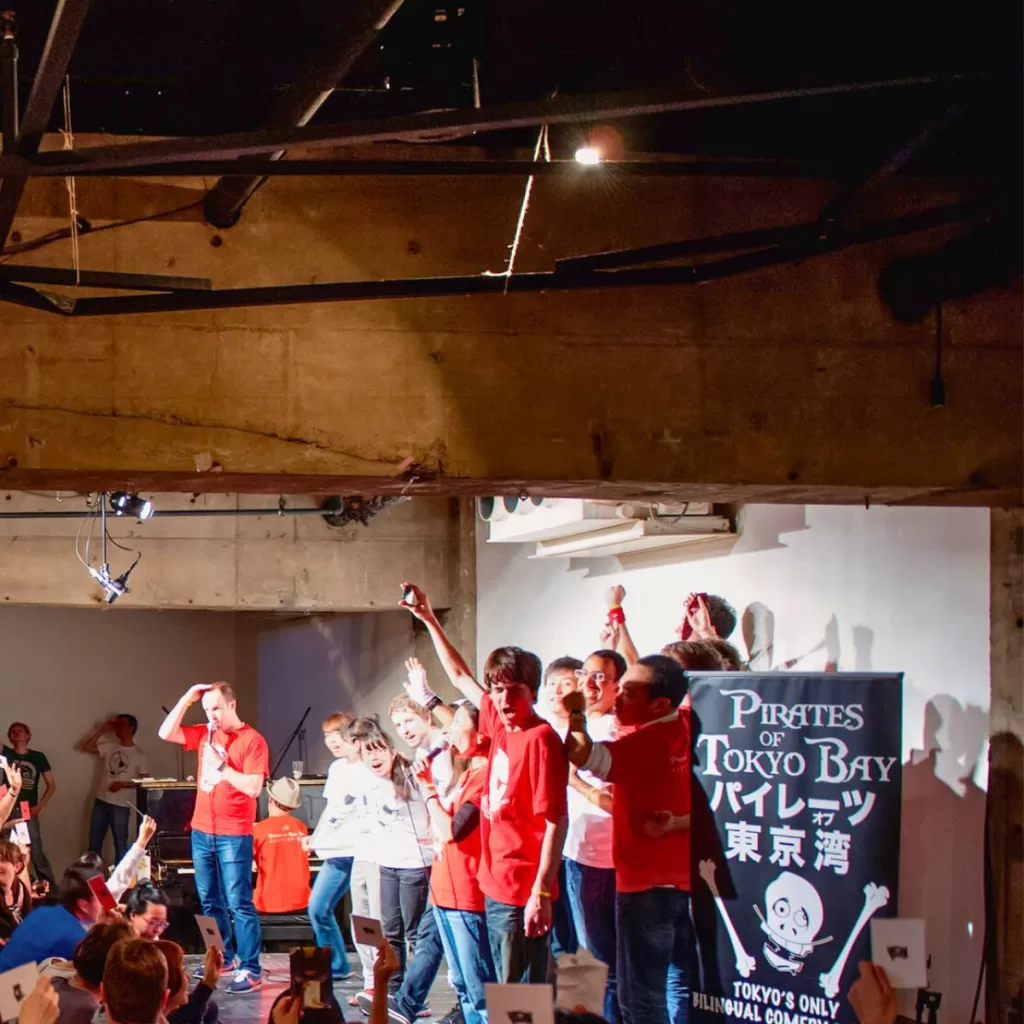 Date: August 27, 2023
Join the Pirates of Tokyo Bay for their bilingual short-form improv comedy show on August 27. Reminiscent of "Whose Line is it Anyway?", the performance caters to both English-speaking and Japanese-speaking audiences.
Tickets, which include complimentary drinks *. Dinner and drinks are available at the venue, with doors opening at 7 p.m.
---
Hello Kitty Lunch Buffet: Adorable Themed Treats at Keio Plaza Hotel Hachioji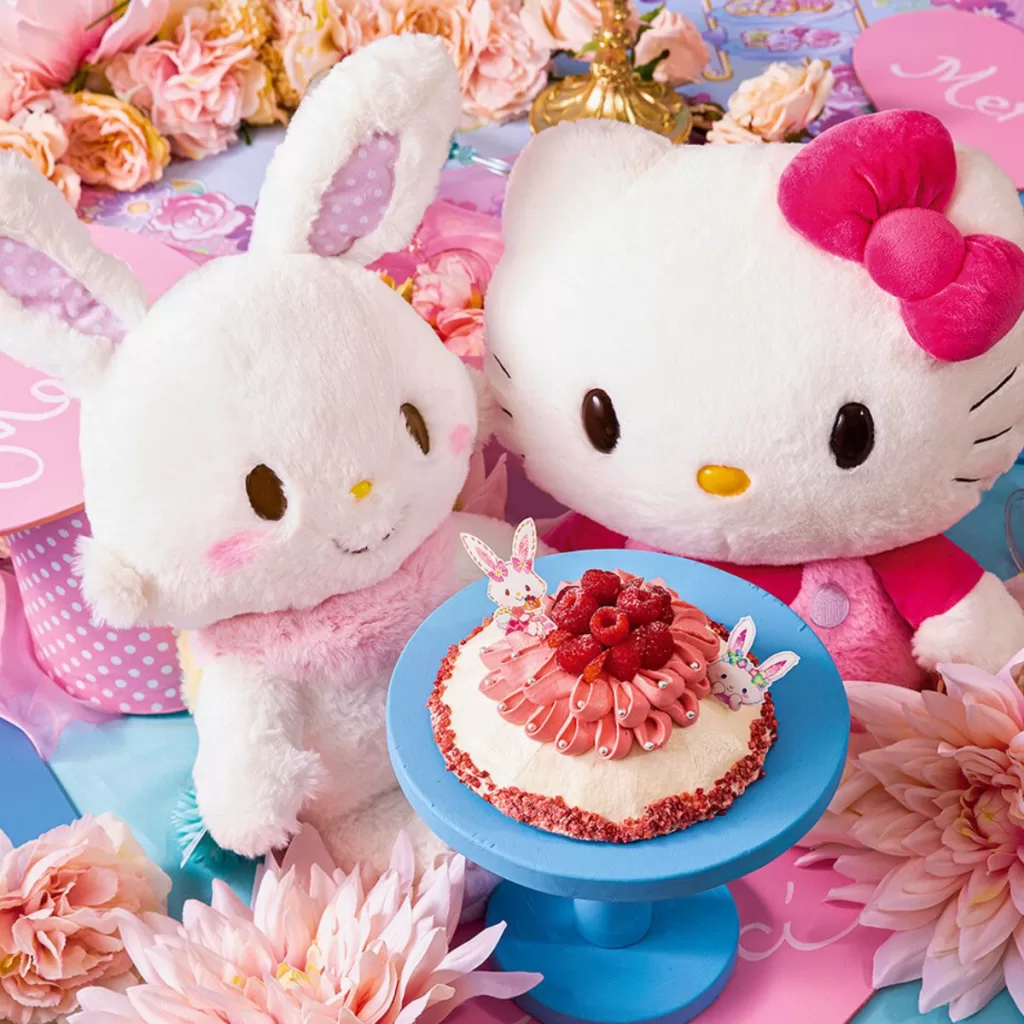 Dates: June 1, 2023 up to August 31, 2023
Venue: Keio Plaza Hotel
From June 1 to August 31, 2023, head to Keio Plaza Hotel Hachioji to enjoy an adorable themed Hello Kitty Lunch Buffet. The buffet features a variety of tasty treats inspired by Hello Kitty and other Sanrio characters like Kuromi and My Melody—a perfect destination for fans.
Note that buffet prices vary between weekdays and weekends. More information can be found on Keio Plaza Hotel Hachioji's website.
---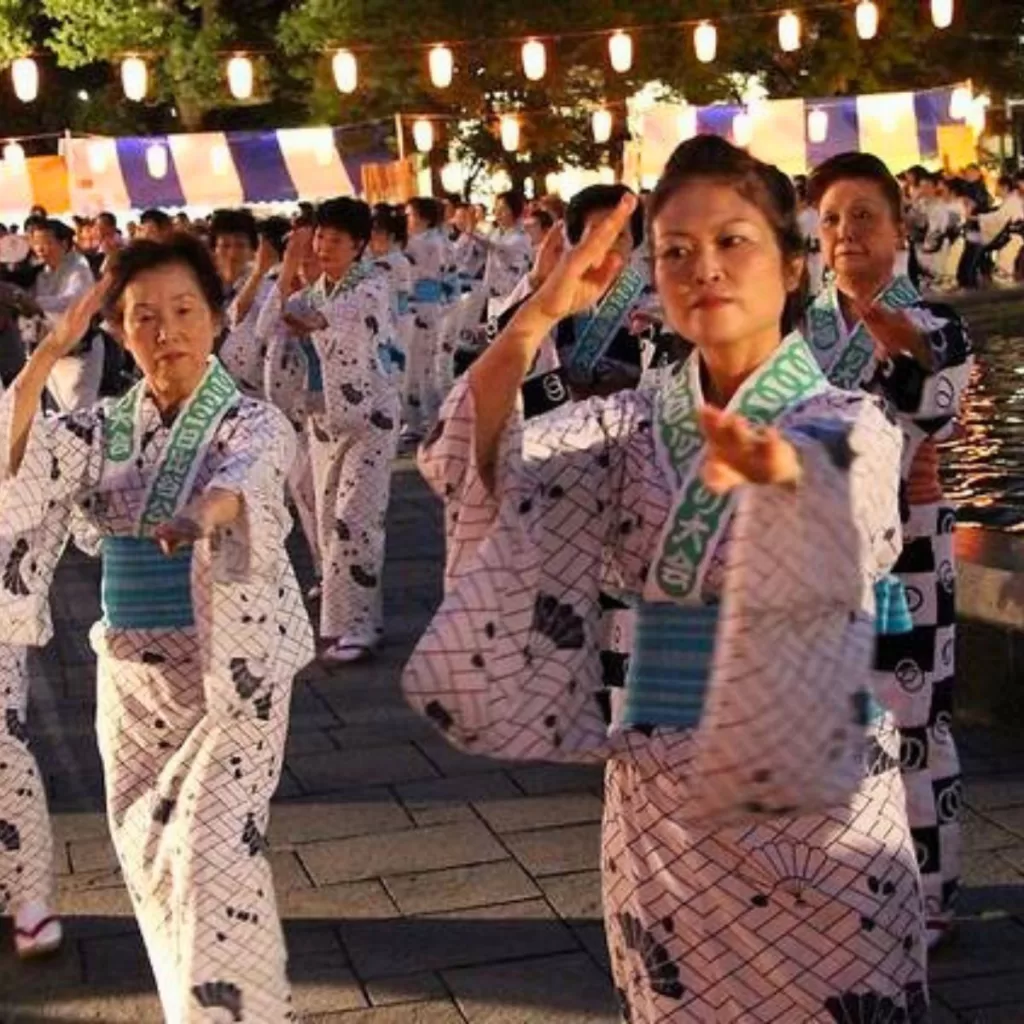 Date: Late August 2023 (Date still to be confirmed)
One of Tokyo's most significant cultural events, the Hibiya Bon Odori Festival, will be taking place in late August 2023, with official dates to be announced later. This large-scale Bon Festival revolves around a traditional form of Japanese dance called ondo, where participants joyfully dance to the famous song "Marunouchi Ondo," also known as the original "Tokyo Ondo."
Everyone is welcome to join in the festive atmosphere by participating in the Bon Odori circle. During the festival, there are collectible Marunouchi Ondo tenugui (hand towels) up for grabs for only 300 yen each. These limited souvenirs will give you access to a raffle with stunning prizes, so try your luck and immerse yourself in Japanese culture.
---
Hanazono Shrine Antique Market: A Unique Shopping Experience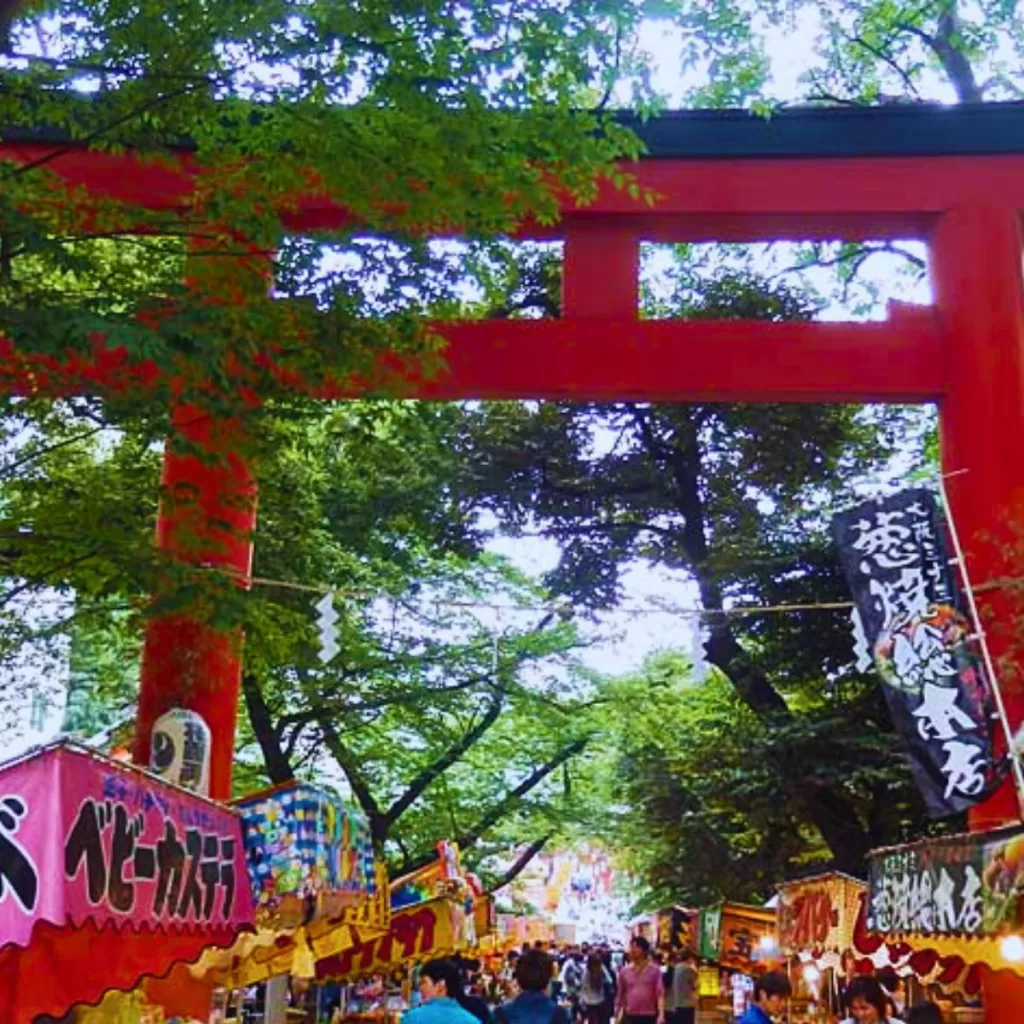 Date: To be announced
Venue: Hanazono Shrine
The Hanazono Shrine Antique Market in Tokyo is a relatively small but regular antique fair with around 25-30 stalls. Held almost every Sunday (excluding festival days or extreme weather conditions), the market operates from sunrise to sunset—although most stalls close around 3 p.m.
Those looking for smaller items, including some small furniture pieces or unique treasures, should attend this vibrant market. Keep in mind that it could be canceled on short notice.
Tokyo's August events offer something for everyone, from vibrant cultural festivals to entertaining performances and delectable food experiences. Make sure to mark your calendar and plan your visit to Japan's bustling capital in August 2023.
---