Godai-Riki-san, also known as Godairikison Ninno'e, is a traditional rite held every year on February 23rd at Daigoji Temple. This most significant festival at the temple attracts over 100,000 visitors from across Japan due to its longstanding history of more than 1,000 years. The attendees look forward to participating in age-old customs and praying for peace and prosperity for the nation and its people.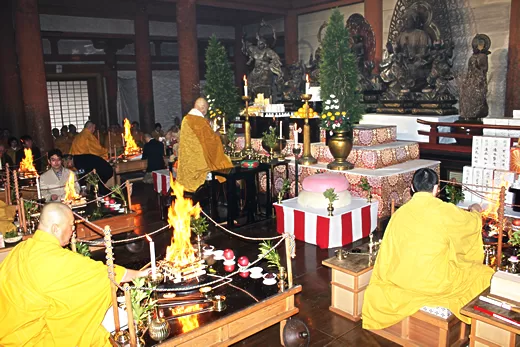 Praying for Peace and Good Health
The ritual involves entrusting strength through the spirit of Fudo Myo-O, one of the Five Great Kings of Buddhism, widely known as Godairiki. Participants believe that this power protects them from any mishap. The objective is to pray for happiness and peace throughout the nation. It's one of the most awaited Kyoto events in February.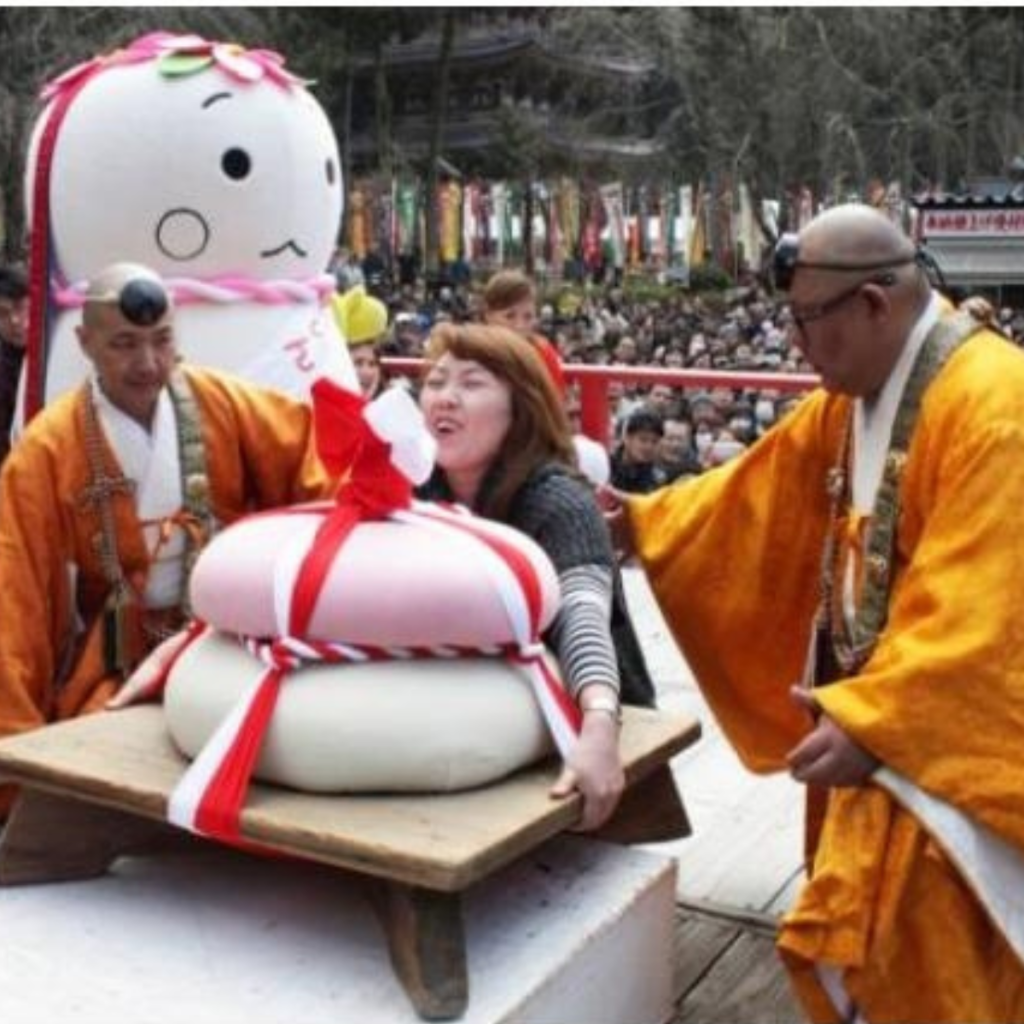 Mochi Age (Rice Cake Lifting): A Highlight of the Ceremony
One of the key elements of the festival is the 'Mochi age' or 'rice cake lifting' event. In this ritual, attendants lift big rice cakes symbolizing their hopes for health and happiness throughout the year.
Women participants carry a rice cake weighing 198 pounds, while their male counterparts lift one that stands at around 330 pounds. The challenge involves competing over who can hold up these heavy cakes for the longest time. Those wishing to participate require prior registration on event day between 9 am – 11:30 am. The entry fee amounts to 2,000 yen.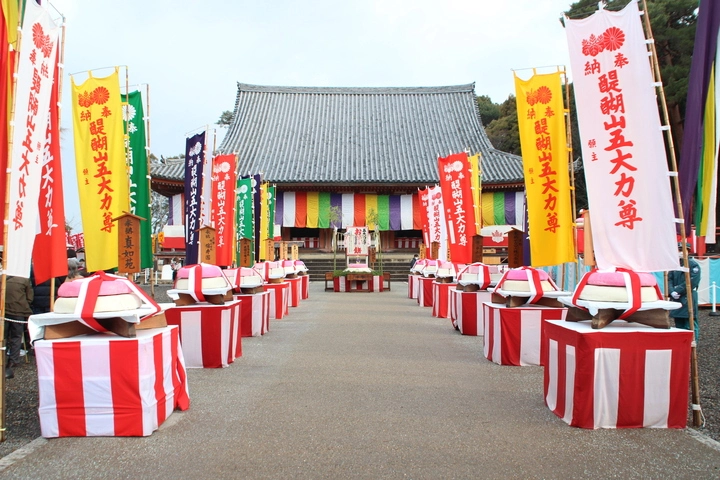 Pre-Event Ceremony involving Monks from all over Daigoji
Starting from February 15th through to February 21st, over a thousand monks conduct a pre-event ceremony. This period sees monks embodying the Five Great Powers, including Fudo Myo-O, to prepare and pray for peace, health, and happiness of all beings in the country.
This deeply impassioned ritual captivates many visitors who are allowed free participation. Additionally, they receive savory rice porridge post-ceremony as an act of hospitality.
Special Attractions: Miei Charms
An important feature of this annual event involves Miei charms which are paper amulets supposed to protect individuals from accidents regardless of time or place. These charms are blessed by monks during the pre-ceremony and distributed only on event day, leading people to throng Daigoji Temple early morning just for acquiring Miei.
Interestingly, these charms become ubiquitous sights in Kyoto, especially at entrances of old stores and houses soon after distribution at Godairiki-san festivities.
Women's and Men's Lifting Competition Prizes
Competitors who emerge in top four positions in both women's and men's Mochi Age rituals receive parts of rice cakes along with certificates as recognition.
In conclusion, Godai-Riki-san personifies an enduring testament to Japanese heritage, drawing people by thousands into a majestic spectacle of cultural grandeur combined with spiritual solace achieved through invoking divine blessings. One can witness reflections of unwavering faith coupled with an annual celebration promoting unity, peace, good health, and happiness draped beautifully under traditional proceedings handed down across centuries.
If you want to immerse yourself in Kyoto's rich cultural heritage and experience a captivating ancient tradition, don't miss the Mibu Dainenbutsu Kyogen at Mibu-dera Temple. These silent, comedic performances have been enchanting audiences for over seven centuries, showcasing Buddhist teachings through pantomime and colorful costumes.