The Best Restaurants to Eat at in Tokyo offers a curated selection of Tokyo's finest culinary establishments. Indulge in delicious Japanese cuisine at these highly recommended establishments, each offering a unique culinary journey. Below is our list of the best restaurants where you can experience the finest culinary delights in Tokyo.
Sushi Saito
Sushi Saito in Tokyo is renowned for serving some of the best food in Tokyo. With its dedication to sourcing the freshest ingredients and skilled craftsmanship, Sushi Saito delivers an exceptional dining experience that showcases the true essence of sushi.
Located in the Ark Hills complex in Roppongi, Sushi Saito is frequently named one of the best sushi restaurants in Tokyo and the entire world. Master sushi chef Takashi Saito only accepts reservations from returning customers and hotel concierges, so landing a seat at one of his seven counter seats is a challenge.
The omakase menu features delicacies like fatty tuna, sea urchin, and seasonal fish sourced from Tsukiji Market. Saito ages his rice for over a year to draw out the flavors and carefully selects seasonal accoutrements to complement each piece. The refined edomae-style sushi embodies the simplicity and elegance of the traditional style.
---
Sukiyabashi Jiro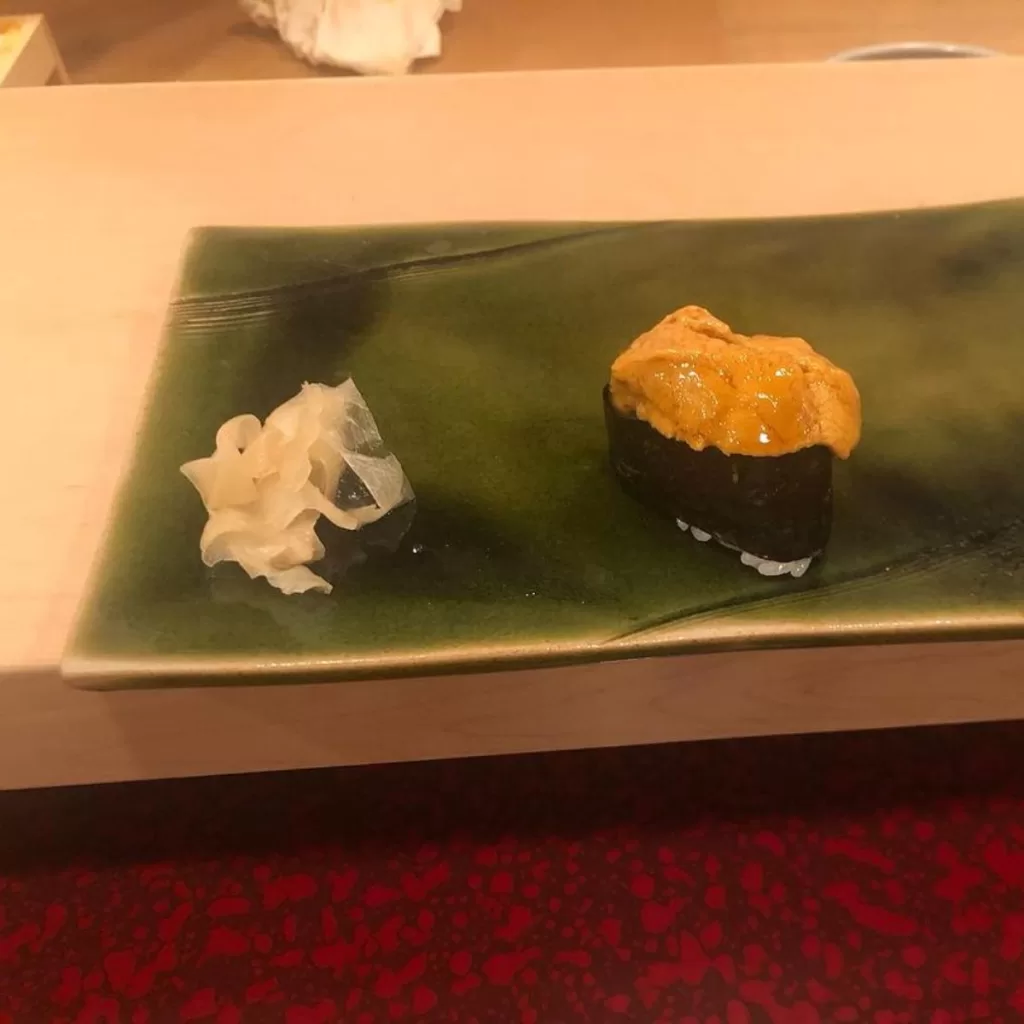 A trip to Tokyo is not complete without indulging in a dining experience at Sukiyabashi Jiro, a legendary sushi restaurant. Nestled in the heart of the city, Sukiyabashi Jiro offers sushi connoisseurs a chance to savor the artistry and precision of master chef Jiro Ono.
World renown after being featured in the documentary Jiro Dreams of Sushi, Sukiyabashi Jiro is headed by master sushi chef Jiro Ono. With only a handful of seats and an intimate setting, diners are treated to an unforgettable culinary journey that showcases the epitome of sushi craftsmanship. Customers must make reservations over a month in advance to experience Jiro's 20-course omakase menu. Jiro sources only the finest seasonal seafood and rice for his nigiri sushi to create an unforgettable dining experience.
The experience at Sukiyabashi Jiro goes beyond just the flavors. It is an immersion into the culture and tradition of sushi in Japan. The attention to detail in presentation, the harmonious balance of flavors, and the masterful techniques all reflect the pursuit of perfection that has made Sukiyabashi Jiro an institution in the world of sushi.
---
Den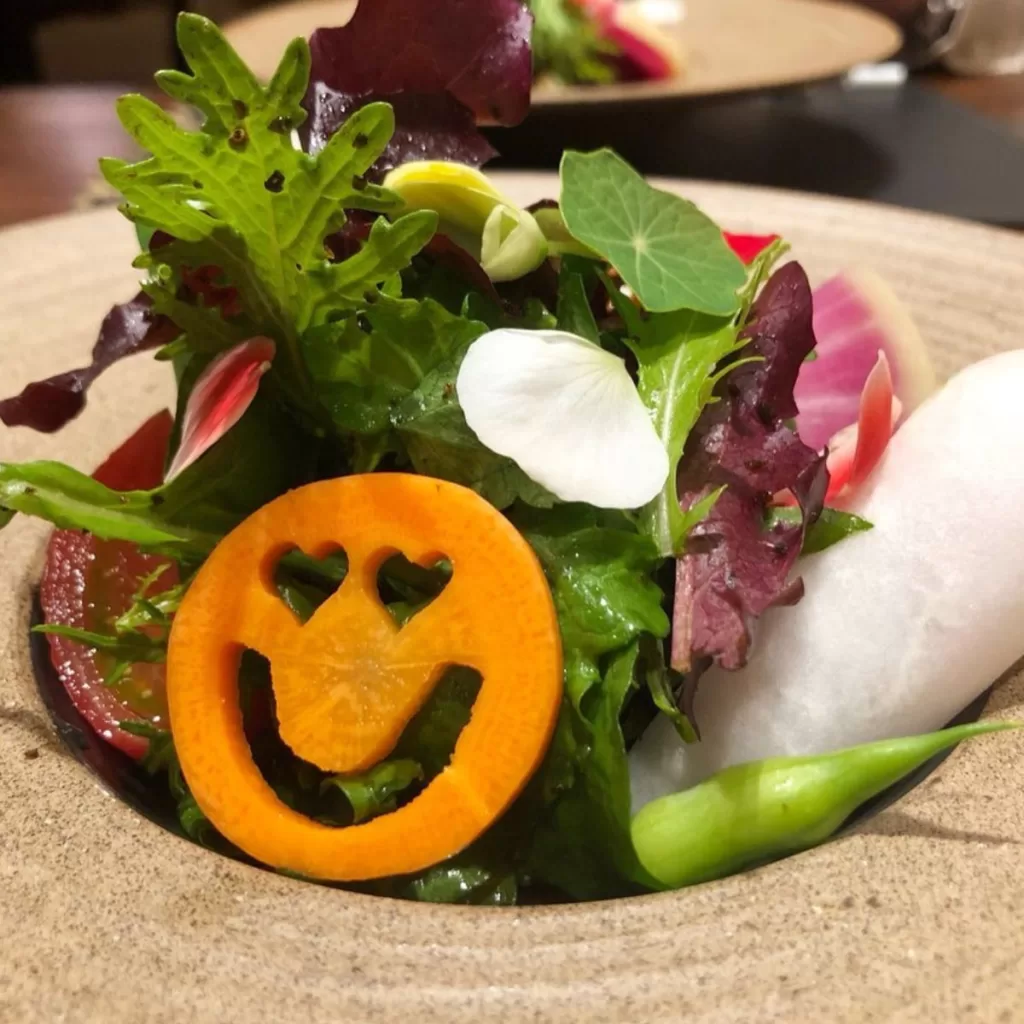 Den restaurant in Tokyo has gained a reputation as one of the best restaurants in Tokyo, thanks to its innovative and contemporary approach to traditional Japanese cuisine. Led by Chef Zaiyu Hasegawa, Den takes diners on a culinary journey that combines artistry, playfulness, and exceptional flavors. With its coveted Michelin-star status, Den continues to redefine the boundaries of fine dining in Tokyo.
Innovative wagyu beef dishes take center stage at Den in Jimbocho. Chef Zaiyu Hasegawa melds Japanese and Western ingredients and techniques to create artistic modern kaiseki cuisine. The contemporary space features a counter overlooking the open kitchen that seats just 14 guests. Dinner starts with snacks like sea urchin on binchotan charcoal and evolves into seafood, wagyu beef, and desserts accented by herbs from Den's rooftop garden. Den offers an optional beverage pairing featuring sake, shochu, wine, and whisky.
If you are seeking a memorable dining experience that pushes the boundaries of traditional Japanese cuisine, make sure to include Den on your list of must-visit restaurants in Tokyo.
---
RyuGin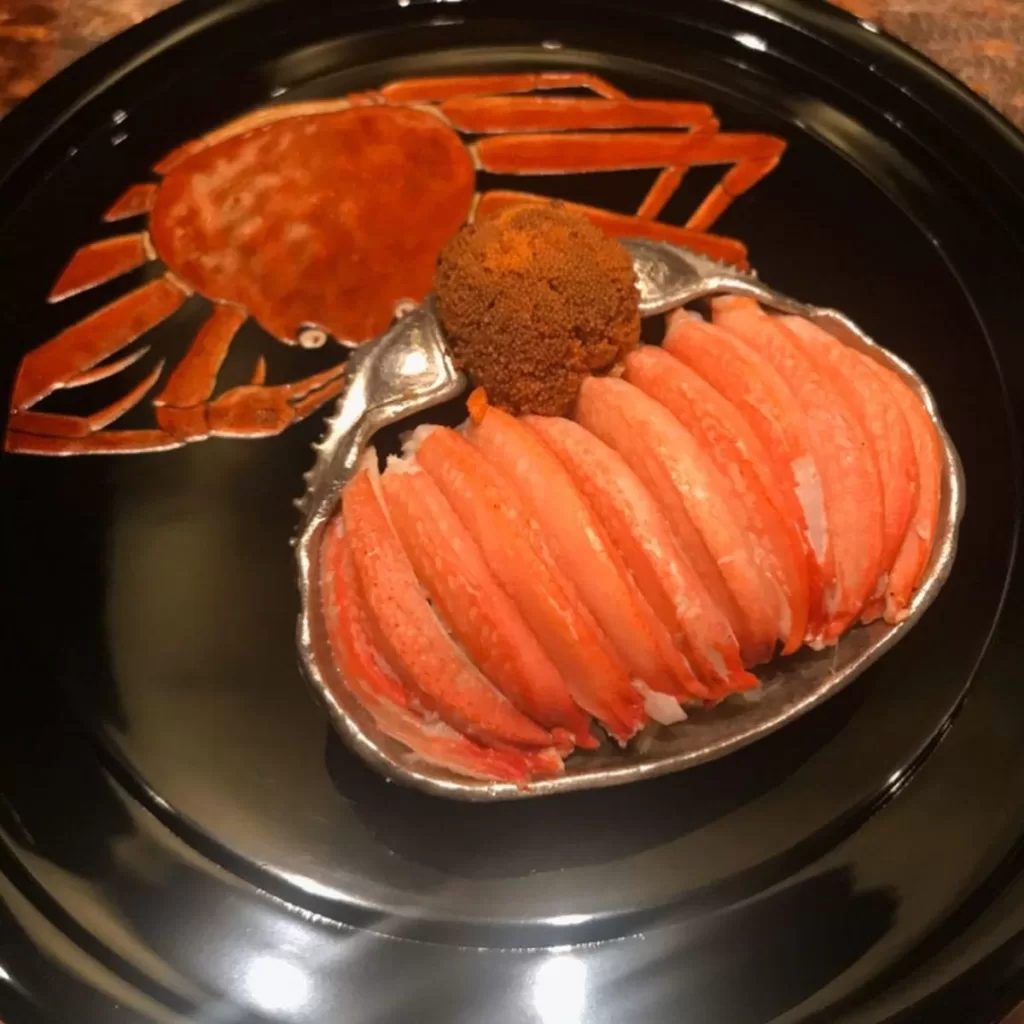 RyuGin, a renowned Tokyo restaurant, is a culinary delight that captivates diners with its innovative blend of traditional Japanese flavors and modern culinary techniques. Led by Chef Seiji Yamamoto, RyuGin has earned its place among the top Tokyo restaurants, as it continuously pushes the boundaries of gastronomic excellence.
Ryugin has three Michelin stars for its inventive spin on kaiseki dining. Situated on the top floor of a Roppongi office building, Ryugin's tranquil dining room has just 10 seats at the counter and a handful of private rooms. Dinner consists of three set menus showcasing fresh seafood and seasonal ingredients. Dishes range from crab hidden under lily bulb petals to flounder sushi with marinated kombu. Meticulous plating and preparations, as well as the refined hospitality, contribute to Ryugin's exalted status.
As one of the top Tokyo restaurants, RyuGin is a destination that food enthusiasts cannot miss. With its dedication to culinary excellence, innovative menu offerings, and warm hospitality, dining at RyuGin is a truly unforgettable experience that showcases the essence of Tokyo's exceptional restaurant scene. If you are seeking a dining experience that celebrates the rich traditions of Japanese food with a contemporary twist, RyuGin is an absolute must-visit.
---
Sazenka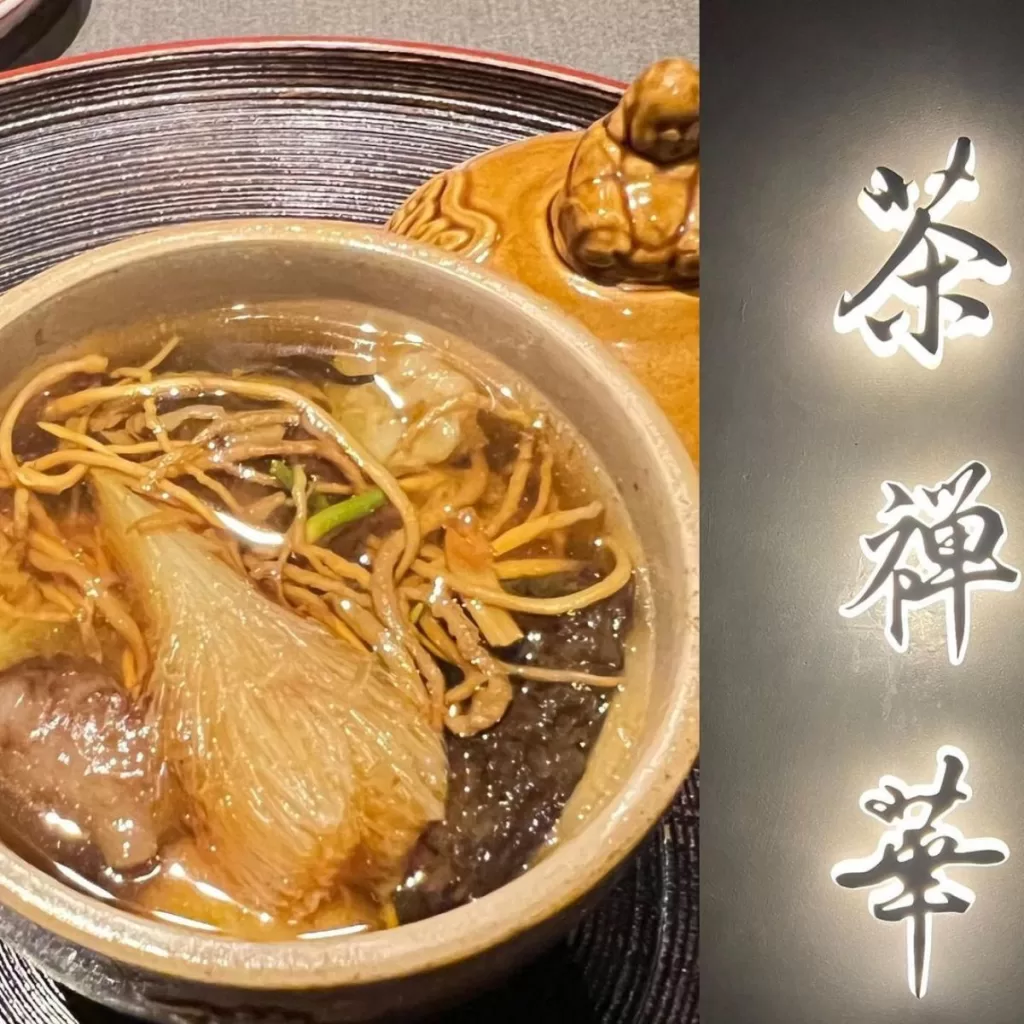 Sazenka is a highly acclaimed Tokyo restaurant that stands out among the best places to eat in the city. With its elegant ambiance, refined interior, and attention to detail, Sazenka offers a dining experience that is both visually stunning and culinary bliss. Their menu features a harmonious blend of traditional Japanese flavors and modern techniques, showcasing the finest ingredients and thoughtful presentations.
For an only-in-Tokyo experience, make a reservation at Sazenka in Akasaka. Dining here is like stepping into a luxurious ryokan, with each private room featuring tatami seating and views of a Japanese garden. Chef Tomihiro Wada crafts a contemporary kaiseki menu that changes monthly based on seasonal ingredients. Courses may include Hokkaido sea urchin with cured hamachi or wagyu sukiyaki in addition to sashimi and sushi. Sazenka offers guests a serene respite to savor Japanese fine dining in the heart of bustling Tokyo.
Sazenka offers a glimpse into the rich culinary heritage of Japan. Prepare to be delighted by the exquisite dishes and immerse yourself in the refined atmosphere of this remarkable Tokyo restaurant.
---
Quintessence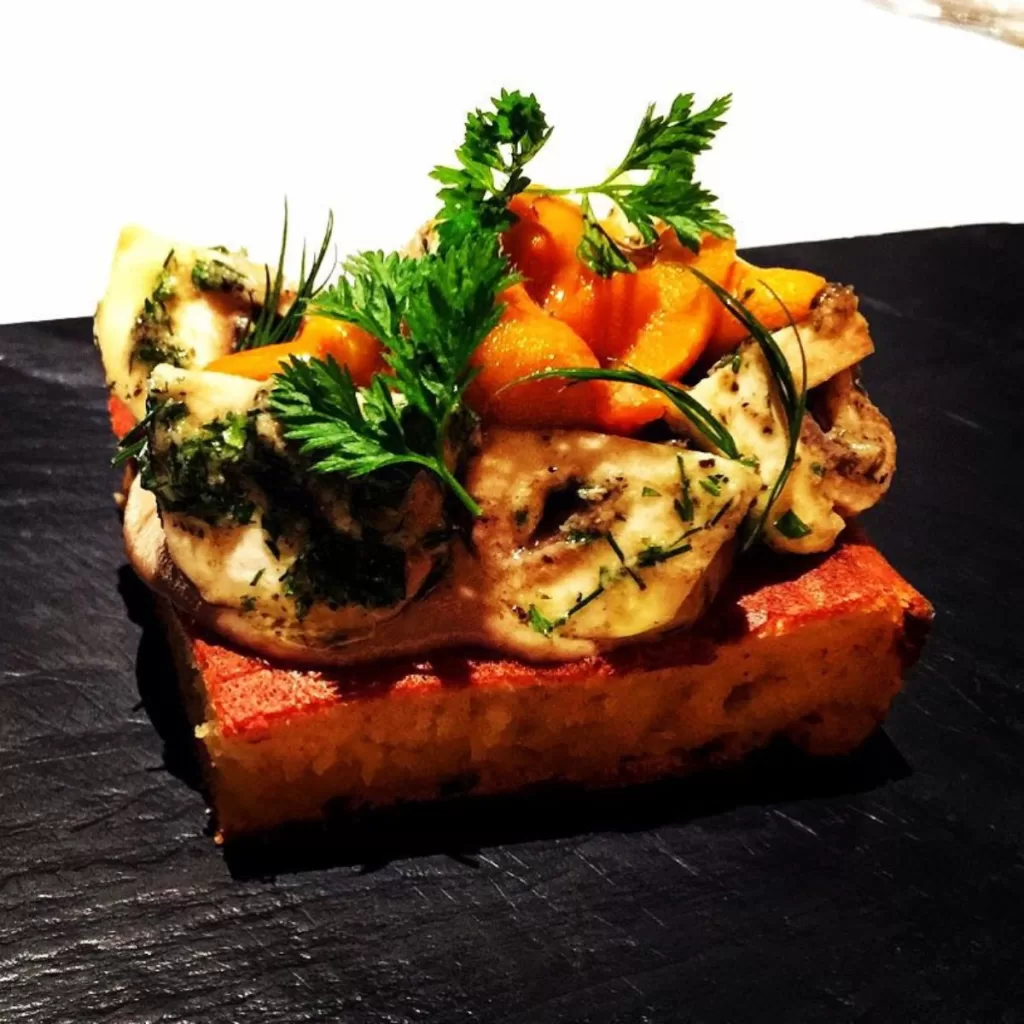 Quintessence, a Tokyo restaurant that effortlessly embodies culinary excellence, is a place you'll want to experience when exploring the city's vibrant food scene.
French techniques meet Japanese ingredients at Quintessence in Shirokanedai. Chef Shuzo Kishida spent years working under French legends like Joel Robuchon before opening his own restaurant in Tokyo. The intimate 6-seat counter surrounds an open kitchen where Kishida prepares refined French-style dishes using seafood, wagyu beef, and seasonal produce. The omakase tasting menu progresses from Kishida's signature potato chip cone with caviar to squab stuffed with foie gras. Quintessence has 3 Michelin stars for its masterful culinary artistry.
If you're seeking a culinary adventure that combines the best of French and Japanese cuisine, Quintessence is a Tokyo restaurant you'll want to prioritize. The combination of Chef Kishida's culinary genius, the elegant ambiance, and the flawless execution of each dish creates an unforgettable dining experience. Prepare to be transported to a realm of culinary bliss, where every bite at Quintessence is a testament to the pursuit of perfection in the art of fine dining.
---
Kohaku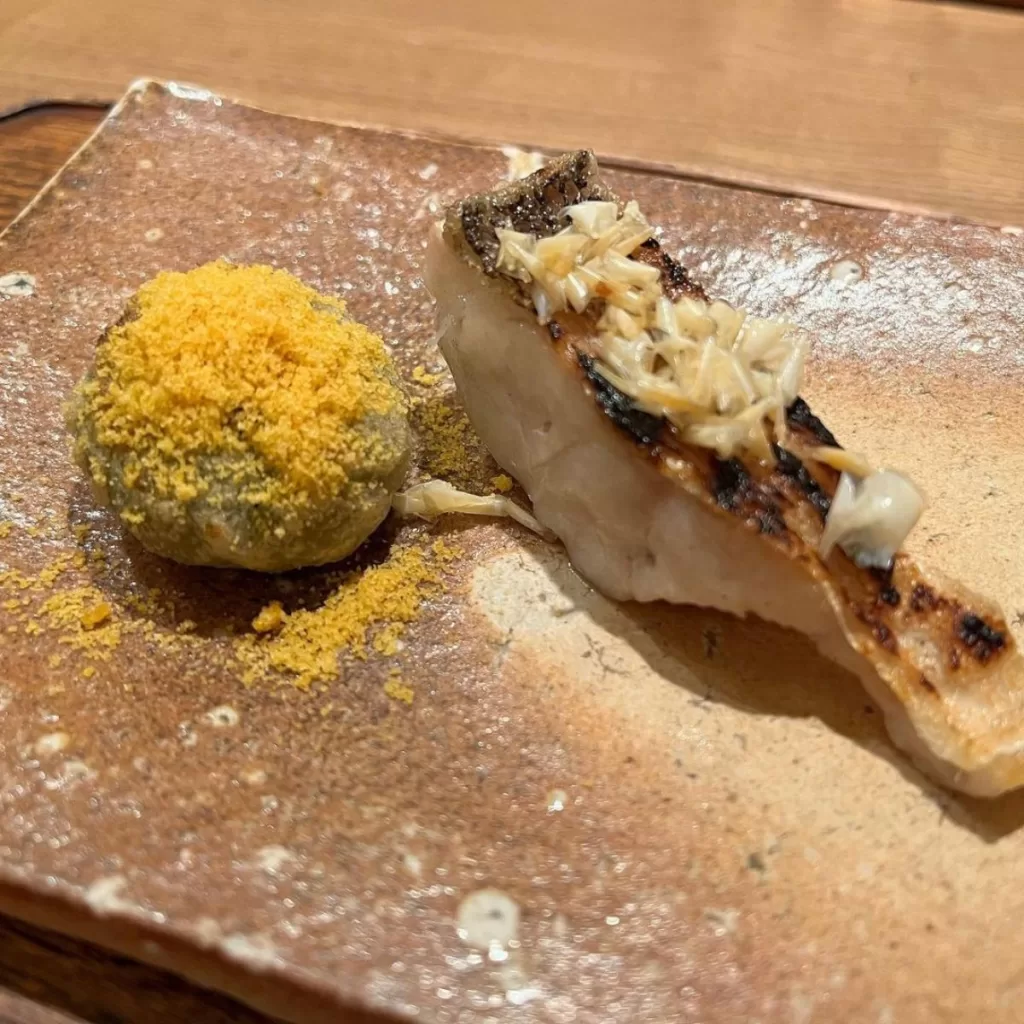 Kohaku is one of the best Tokyo restaurants for those seeking refined Japanese comfort food in a warm and welcoming atmosphere.
For a more casual kaiseki experience, make a reservation at Kohaku in Kagurazaka. The hip restaurant resides in a renovated geisha house near Tokyo Dome. Chef Koji Koizumi incorporates modern flair into his artistic kaiseki plates that feature ingredients like yuzu, uni, and wagyu. Kohaku offers kaiseki courses along with a la carte options like unagi pie and bincho karaage fried chicken. The elegant atmosphere coupled with outstanding cuisine and gracious service makes Kohaku one of Tokyo's top dining destinations.
From comforting noodle soups in winter to refreshing salads in spring, Kohaku's multi-course seasonal menus allow you to fully appreciate Japan's culinary traditions through comforting, familiar flavors. Whether you dine on fried food, such as chicken karaage, simmered fish stew or savory rice porridge, every dish at Kohaku is the epitome of Japanese comfort food.
---
Ginza Kojyu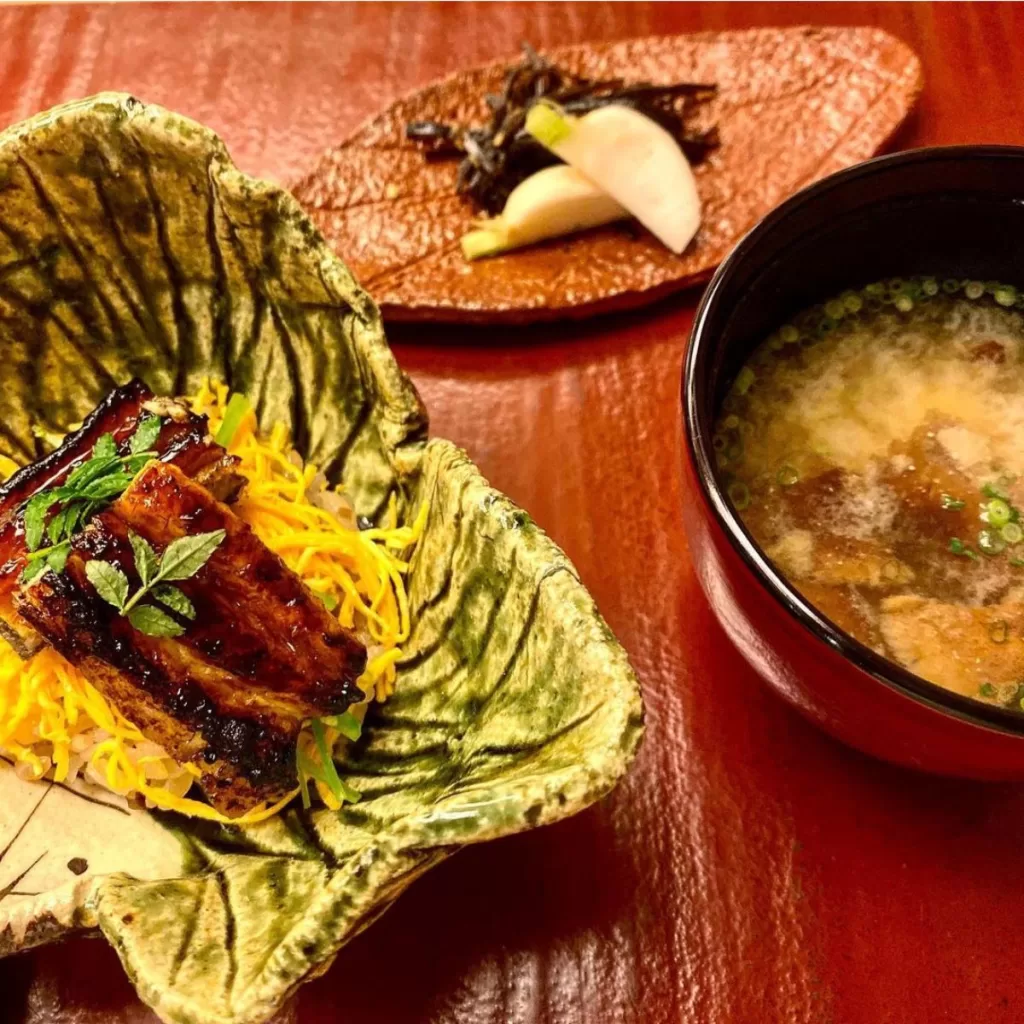 Ginza Kojyu, a highly regarded high-end restaurant in Tokyo, is a culinary gem that you'll want to include in your 2023 trip to Japan. Known for its exquisite kaiseki cuisine and elegant ambiance, Ginza Kojyu offers a dining experience that is equal parts refined and delightful. With its Michelin three-star status and reputation for culinary excellence, a visit to Ginza Kojyu is a highlight of any Tokyo itinerary.
Chef Toru Okuda, renowned for his meticulous attention to detail, continues to push the boundaries of kaiseki cuisine, creating a symphony of flavors and textures that tantalize the palate. From seasonal sashimi to perfectly grilled dishes, each course at Ginza Kojyu is a culinary masterpiece that showcases the finest ingredients and techniques.
Including this restaurant in your Tokyo itinerary, allows you to immerse yourself in the sophistication and gastronomic excellence that define Japan's culinary heritage. The exceptional service, artful presentation, and unforgettable flavors at Ginza Kojyu make it a culinary experience that resonates long after the meal is finished.
---
Sushi Tokami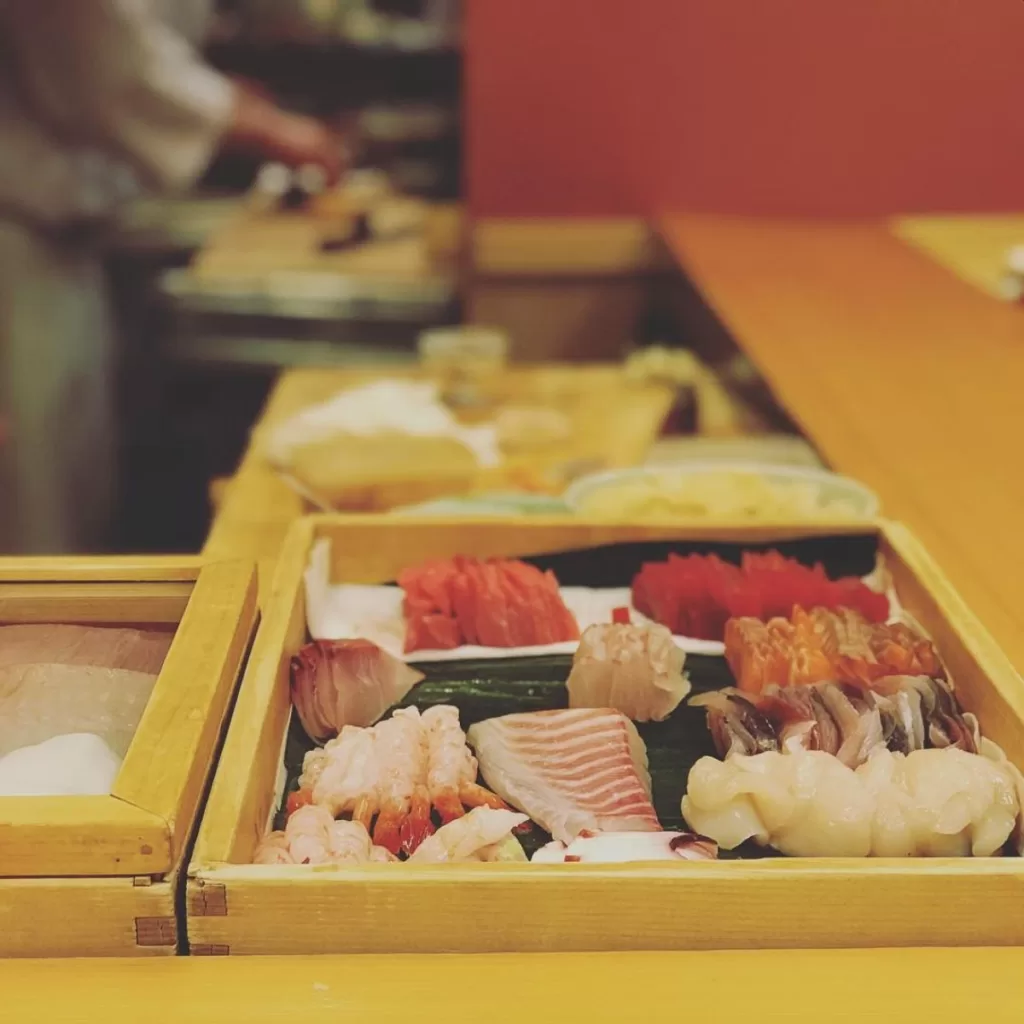 Sushi Tokami, located in the heart of Ginza, Tokyo, is a must-visit destination for sushi enthusiasts from around the world. Renowned among the top sushi restaurants in Tokyo, Sushi Tokami offers an unparalleled dining experience that showcases the essence of traditional Edomae sushi. For those embarking on a food tour around Tokyo, Sushi Tokami is a culinary gem that promises one of the best meals you will have on your journey.
Edomae sushi at Sushi Tokami is one of the best Japanese restaurants on Tokyo. Chef Noriyuki Tokami ages his sushi rice for over a year to cultivate rich umami flavors before forming it into nigiri. His omakase menu features thick slices of chu-toro, sweet shrimp from Aomori, and other seasonal seafood procured from Tsukiji Market. The relaxed 8-seat counter encourages interaction with the chef and provides front-row views of Tokami's sushi mastery. Tokami also suggestions appropriate sake pairings from his cellar to accompany the parade of bites.
For those seeking one of the best meals in Tokyo, Sushi Tokami is a restaurant that should be at the top of your list. So, if you're planning a food tour around Tokyo, be sure to include Sushi Tokami in your itinerary and prepare for an unforgettable sushi feast like no other.
---
Tempura Kondo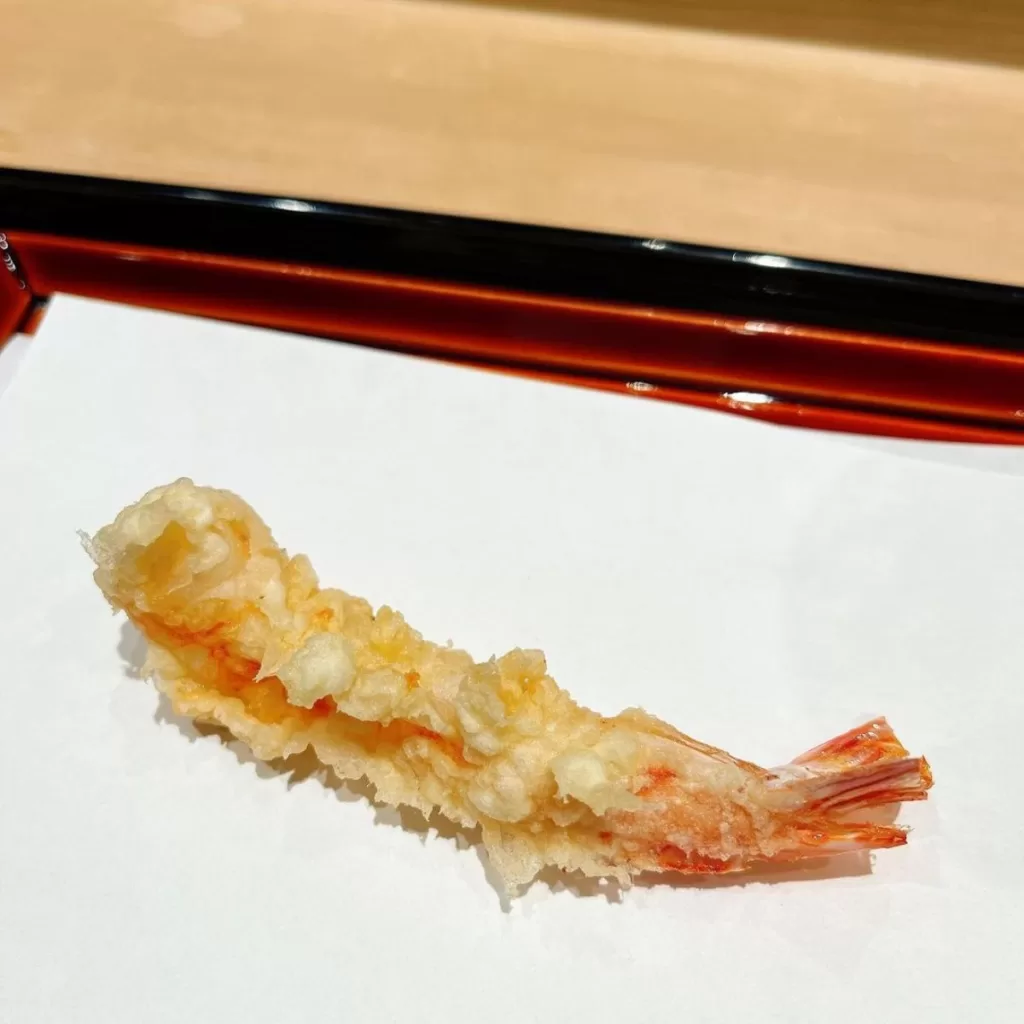 With its impeccable reputation and dedication to culinary excellence, Tempura Kondo offers an extraordinary dining experience that showcases the art of tempura throughout Japan. Included in any Tokyo food guide, a meal at Tempura Kondo is an opportunity to savor some of the finest tempura you'll ever eat in Tokyo.
In the ultramodern Tokyo Forum complex, Tempura Kondo serves up refined tempura in a sleek, 15-seat setting. Chef Toshiro Kondo adheres to traditional techniques while utilizing modernist tools like an anti-gravity oven to push tempura to new heights. Platters of seasonal vegetables and seafood fried in sesame oil arrive with instructions for dipping in fine matcha salt. Set meals progress from crisp asparagus and conger eel to steamed ankimo monkfish liver and Matcha Bavarois for dessert, paired with sake chosen by Kondo's son.
Its reputation as a top tempura restaurant in Tokyo, combined with its commitment to preserving the culinary tradition of tempura throughout Japan, especially in Tokyo, makes it a must-visit for food enthusiasts. Immerse yourself in the elegant ambiance and meticulous craftsmanship at Tempura Kondo, and indulge in a meal that will delight your taste buds and leave you with a newfound appreciation for tempura. It's definitely one of "the best tempura restaurants".
---
Kimukatsu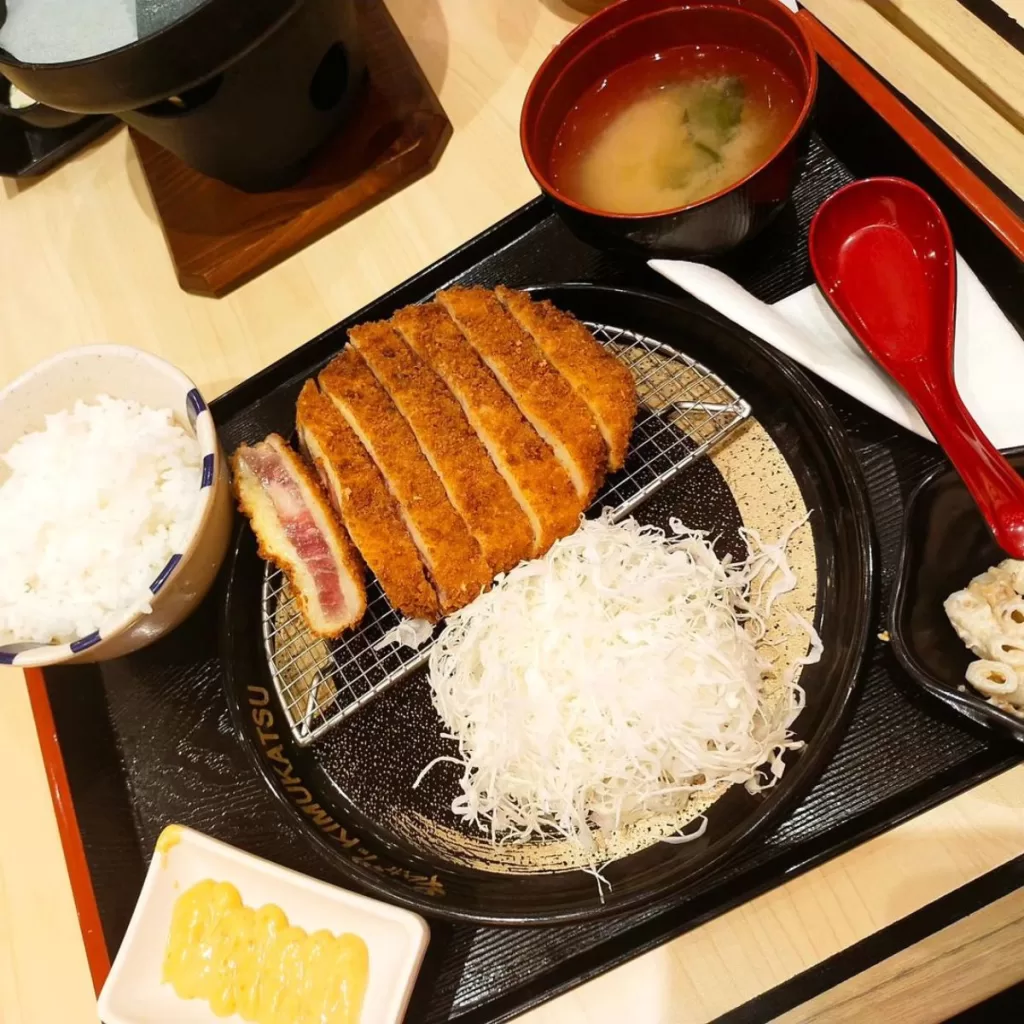 Kimukatsu, located in Shibuya, Tokyo, is a must-visit destination in Tokyo if you're a fan of delectable tonkatsu. When planning a trip to Tokyo, indulging in the city's culinary specialties is a must, and Kimukatsu is a prime example of this. Known for its unique and mouthwatering take on tonkatsu, Kimukatsu offers a dining experience that is sure to delight your taste buds and leave you craving for more.
Specializing in tonkatsu, or deep-fried pork cutlets, Kimukatsu is a lively institution in the Theater District. Under the guidance of chef Kimio Nonaga, the pork loin cutlets are double-breaded and fried in rice bran oil for an exceptionally crispy exterior. Set menus include a salad, rice, miso soup, pickles, and dessert along with premium breed pork options like kurobuta. For the ultimate experience, try the tender wagyu loin coated in panko breadcrumbs. Kimukatsu's friendly vibe and outstanding pork make it a must for tonkatsu aficionados.
Whether you're a tonkatsu aficionado or simply looking to try one of Tokyo specialties, Kimukatsu promises a delightful dining experience that will leave you with a new appreciation for this beloved Japanese dish.
---
Minatoya
Minatoya, located in Tokyo, is widely considered one of Tokyo's best izakaya restaurants, renowned for its exquisite Japanese cuisine and lively atmosphere. Whether you're exploring food blogs for recommendations around Japan or seeking an authentic izakaya experience, Minatoya should be at the top of your list when visiting Tokyo.
Tokyo is one of the best places in Japan to experience the lively culture of izakaya. These casual Japanese pubs offer the perfect setting to indulge in delicious dishes while socializing over drinks. Minatoya epitomizes this concept, serving up an array of seasonal small plates alongside a wide selection of sake, shochu, and beers. From crispy fried chicken to fresh sashimi, every bite at Minatoya is full of flavor.
What sets Minatoya apart from other izakaya restaurants in Tokyo is the care and precision that goes into crafting each dish. Using only the finest and freshest local ingredients, Minatoya's chefs create izakaya fare that tastes as good as it looks. Whether you go for the omakase tasting menu or à la carte options, indulging in Minatoya's exquisite Japanese pub grub is sure to be one of the highlights of your Tokyo trip.
---
Sushi Katsura
Sushi Katsura is widely considered one of the best sushi restaurants in the city, renowned for fresh fish that tastes best when enjoyed simply. Whether you're seeking a high-end sushi bar or wanting to experience the freshest seafood Tokyo has to offer, Sushi Katsura should be at the top of your list.
At Sushi Katsura, the focus is on allowing the natural flavors of the fish to shine through with minimal seasoning or sauces. This philosophy allows the freshest catches of the day to truly taste best when prepared by the skilled sushi chefs.
Diners have the option of enjoying an omakase tasting menu or selecting nigiri and sashimi straight from the sushi bar. Both options ensure you'll indulge in pristine seafood in its purest form.
---
Harajuku Gyozaro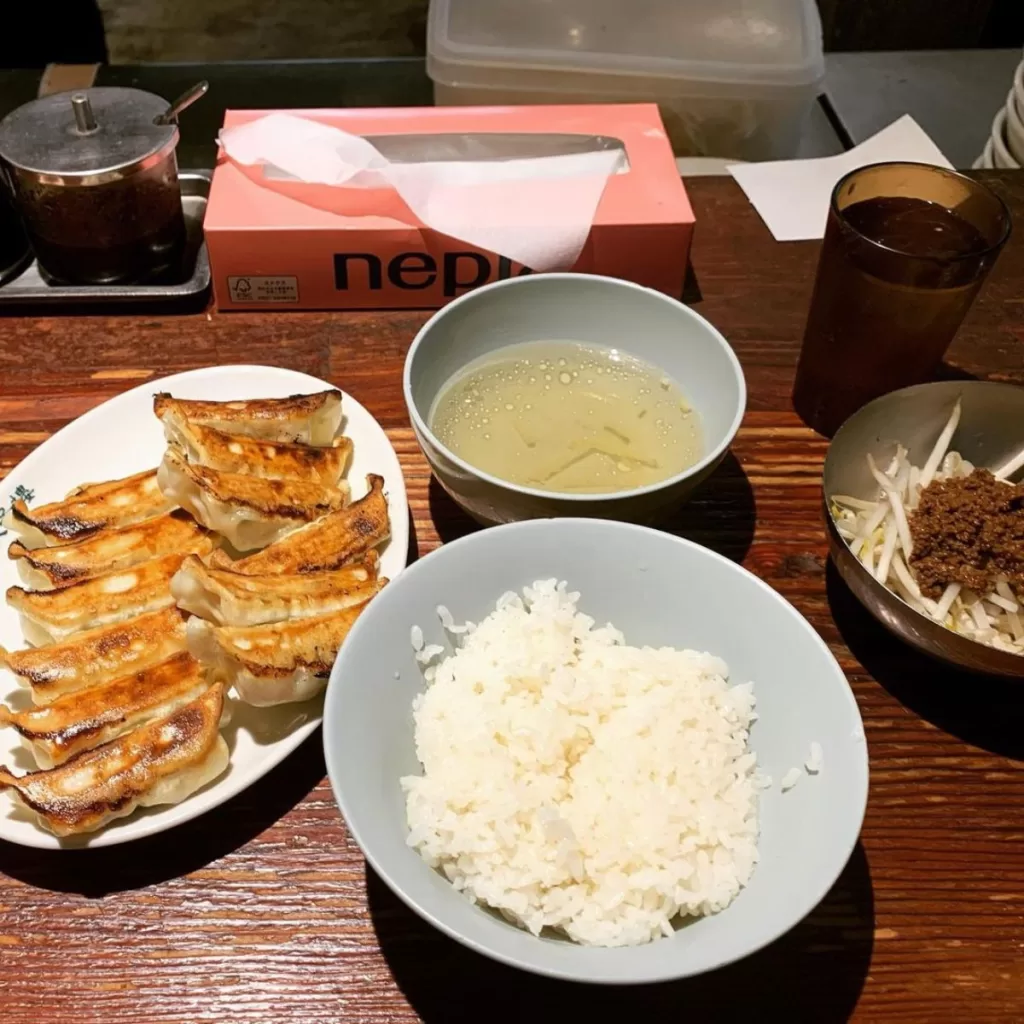 Harajuku Gyozaro in Tokyo is a culinary gem that will certainly satisfy your cravings for delicious dumplings. This vibrant and bustling eatery is a must-visit for food enthusiasts and travelers alike, offering an irresistible menu that will tantalize your taste buds. Prepare yourself for a mouthwatering experience as you savor the delectable gyozas made fresh on-site.
Harajuku Gyozaro charms visitors with its quaint and inviting atmosphere. As you step inside, you are greeted by the tantalizing aroma of sizzling dumplings, filling the air with irresistible fragrances. The combination of a lively ambiance and friendly staff creates a dining experience that is both enjoyable and welcoming.
The star of the show at Harajuku Gyozaro is undoubtedly their gyozas. Each dumpling is crafted with utmost care and attention, resulting in a perfect balance of crispy and juicy goodness. Sink your teeth into these delectable parcels and let the explosion of flavors dance on your palate. From classic pork fillings to unique and adventurous options, there is a gyoza to suit every taste. Once you take the first bite of their irresistible gyozas, you'll understand why Harajuku Gyozaro is a beloved destination for dumpling lovers in Tokyo.
---
Oreryu Shio Ramen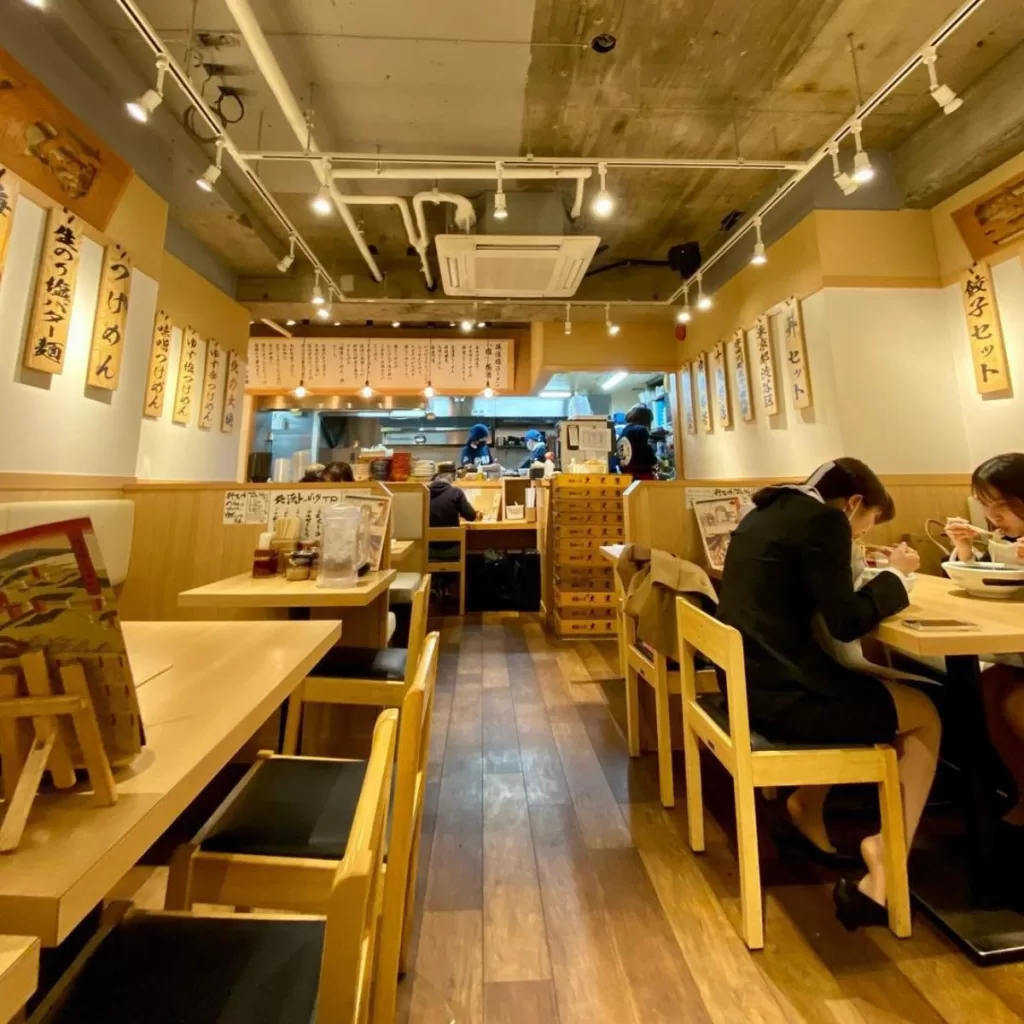 Oreryu Shio Ramen in Tokyo is a hidden gem that will transport you to noodle paradise. Step into this cozy and inviting restaurant and prepare to be enchanted by the aroma of flavorful broth and perfectly cooked noodles. If you're a ramen lover or simply seeking a satisfying and comforting meal, Oreryu Shio Ramen is a place you don't want to miss.
At Oreryu Shio Ramen, their secret lies in the exquisite balance of flavors found in their signature shio (salt-based) broth. Savor the rich umami notes combined with delicate hints of salt, creating a broth that is both comforting and full of depth. Accompanied by springy and toothsome noodles, each bite is a delicious symphony of textures and flavors that will leave you craving for more.
Prepare to be captivated by the mouthwatering bowls of ramen that Oreryu Shio Ramen offers. Whether you're a local or a visitor to Tokyo, this hidden gem is a must-visit. So take a seat, savor the irresistible broth, slurp on the noodles, and let the flavors transport you to a realm of pure noodle joy at Oreryu Shio Ramen.
---
Savoy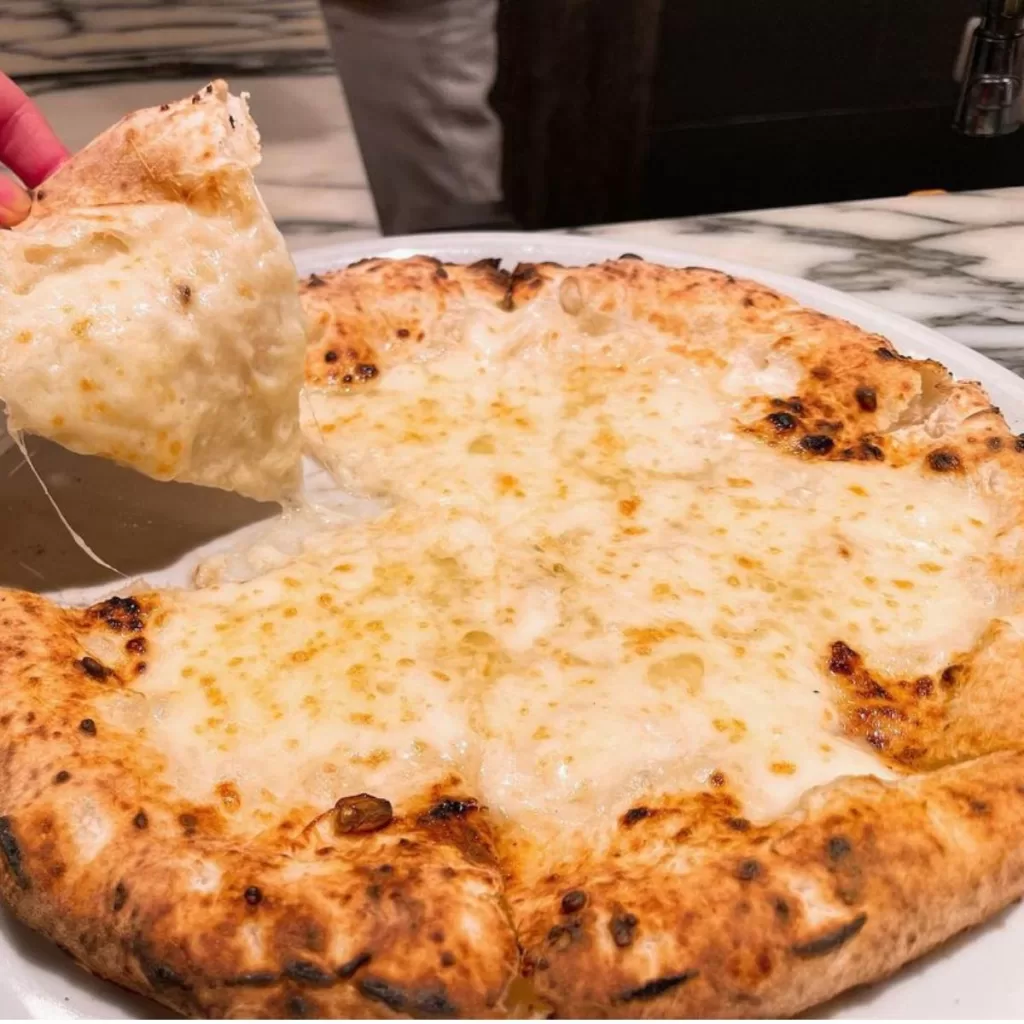 Savoy in Tokyo is a legendary pizzeria that has captured the hearts of pizza enthusiasts around the world. Nestled in the vibrant streets of Tokyo, this beloved restaurant is a temple of traditional Neapolitan pizza. Prepare to be transported to Naples as you savor the flavors of their wood-fired pizzas that are crafted to perfection.
At Savoy, simplicity is key. The focus is on quality ingredients and traditional preparation techniques. The pizzas are handmade with love, using only the best quality ingredients sourced locally and imported from Italy.
The rustic yet inviting ambiance at Savoy adds to the overall charm of the dining experience. The cozy interior, complete with wooden tables and vintage decorations, sets the stage for an authentic Italian meal. The dedicated staff, with their warm hospitality and knowledge of the menu, ensure that every visit is met with impeccable service and a memorable culinary journey.
---
Kushiwakamaru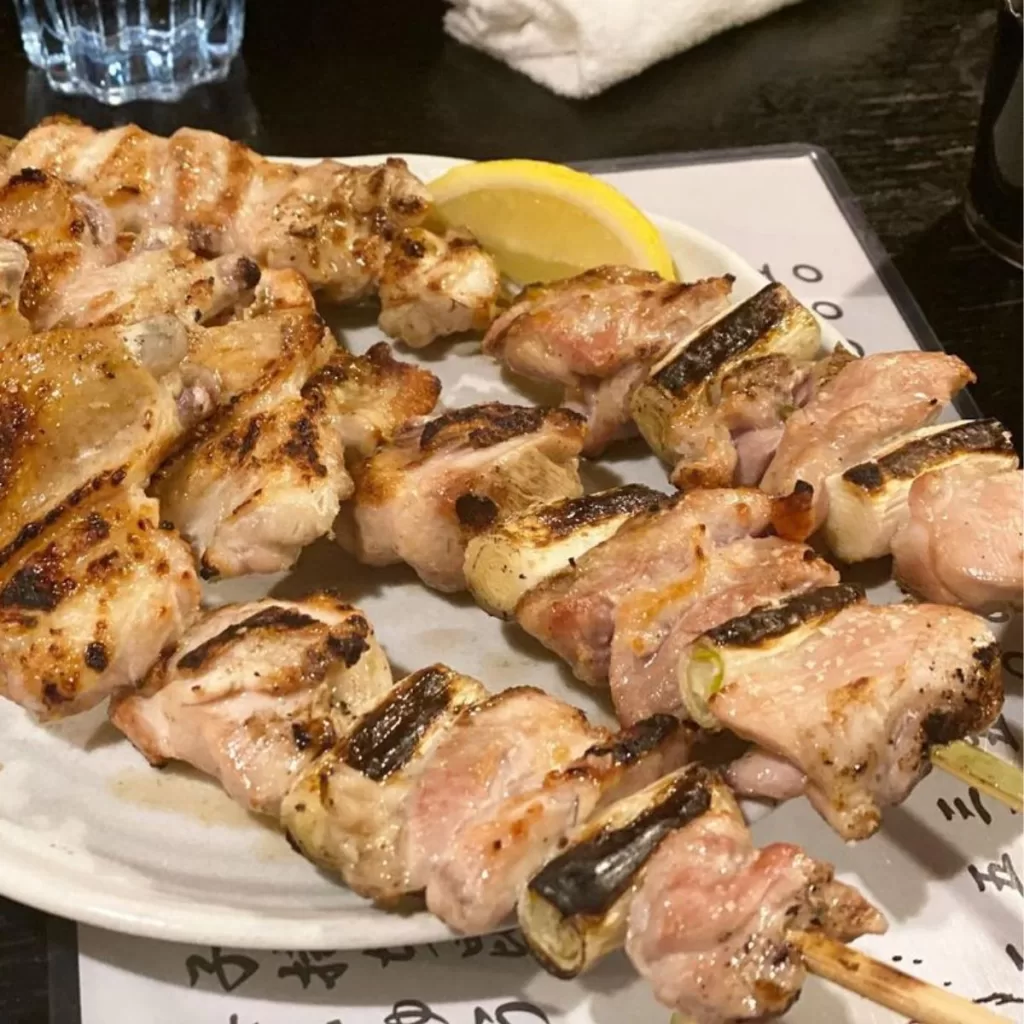 At Kushiwakamaru, the art of grilling takes center stage, as each skewer is meticulously prepared and cooked by skilled chefs. From succulent chicken skewers to tender cuts of beef and fresh vegetables, the smoky aroma and mouthwatering taste of their grilled delights will leave you craving for more. Each skewer is a bite-sized piece of culinary art that captivates both the palate and the eyes.
The cozy and intimate setting at Kushiwakamaru adds to the overall charm of the dining experience. Guests can watch the chefs expertly work their magic in the open kitchen, creating an atmosphere of excitement and anticipation. The friendly and attentive staff ensure that every visit is met with warm hospitality, making you feel right at home.
For a one-of-a-kind culinary adventure in Tokyo, Kushiwakamaru is where you need to be. Let the tantalizing aromas and exquisite flavors of their grilled skewers transport you to a world of culinary delight. Treat yourself to an evening at Kushiwakamaru and indulge in the enticing and addictive flavors that have made this restaurant a beloved destination for food enthusiasts.
---
Pizza Bar on 38th
The Pizza Bar on 38th in Tokyo is a haven for pizza lovers seeking a taste of authentic Italian flavors. This vibrant and inviting restaurant brings a slice of Italy right to the heart of Tokyo. From the cozy atmosphere to the mouthwatering aroma of freshly baked pizzas, this is a must-visit spot for those craving a slice of culinary heaven.
At The Pizza Bar on 38th, the art of pizza-making is taken to new heights. Their handcrafted pizzas are made with love and passion, using only the finest ingredients imported directly from Italy. The dough is perfectly crispy on the outside and delightfully chewy on the inside, providing a base for a symphony of flavors. Topped with a delectable blend of cheeses and fresh, quality ingredients, each bite is a burst of indulgence.
Make your way to this restaurant, and experience the joy of authentic Italian pizza in the heart of Tokyo. Be prepared to be transported to the bustling streets of Naples as you savor the flavors of their handcrafted creations. With its cozy ambiance and tantalizing pizzas, The Pizza Bar on 38th is a must-visit destination for pizza enthusiasts and food lovers alike.
---
Yoroniku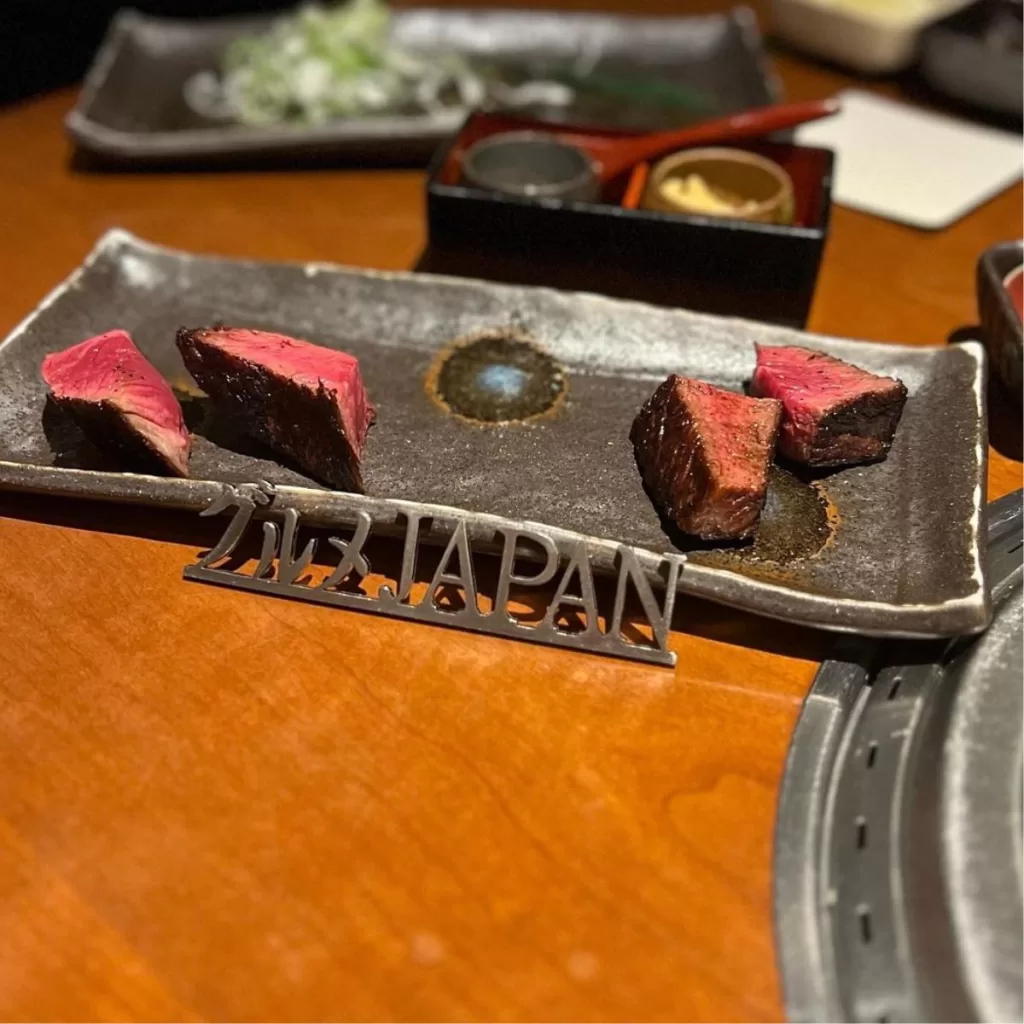 Yoroniku in Tokyo is a culinary gem that promises an unforgettable dining experience for meat lovers. This upscale and elegant restaurant is renowned for its exquisite yakiniku, a style of Japanese barbecue that celebrates the flavors and textures of premium cuts of meat. Prepare to be amazed as you indulge in melt-in-your-mouth beef that is skillfully cooked to perfection.
At Yoroniku, the focus is on quality and craftsmanship. The restaurant sources the finest, marbled wagyu beef from select regions in Japan, ensuring an unparalleled dining experience. Whether it's the tender and flavorful ribeye or the succulent and buttery tenderloin, every piece of meat is a testament to the artistry and care that goes into each dish.
For a truly exceptional yakiniku experience in Tokyo, Yoroniku is the place to be. Indulge in the tantalizing aroma of sizzling meat, the richness of flavors, and the unparalleled textures that are characteristic of Japanese barbecue. Prepare for a culinary journey that will leave you craving for more. Book your table at Yoroniku and embark on a meat lover's paradise.
---
Kisaburo Nojo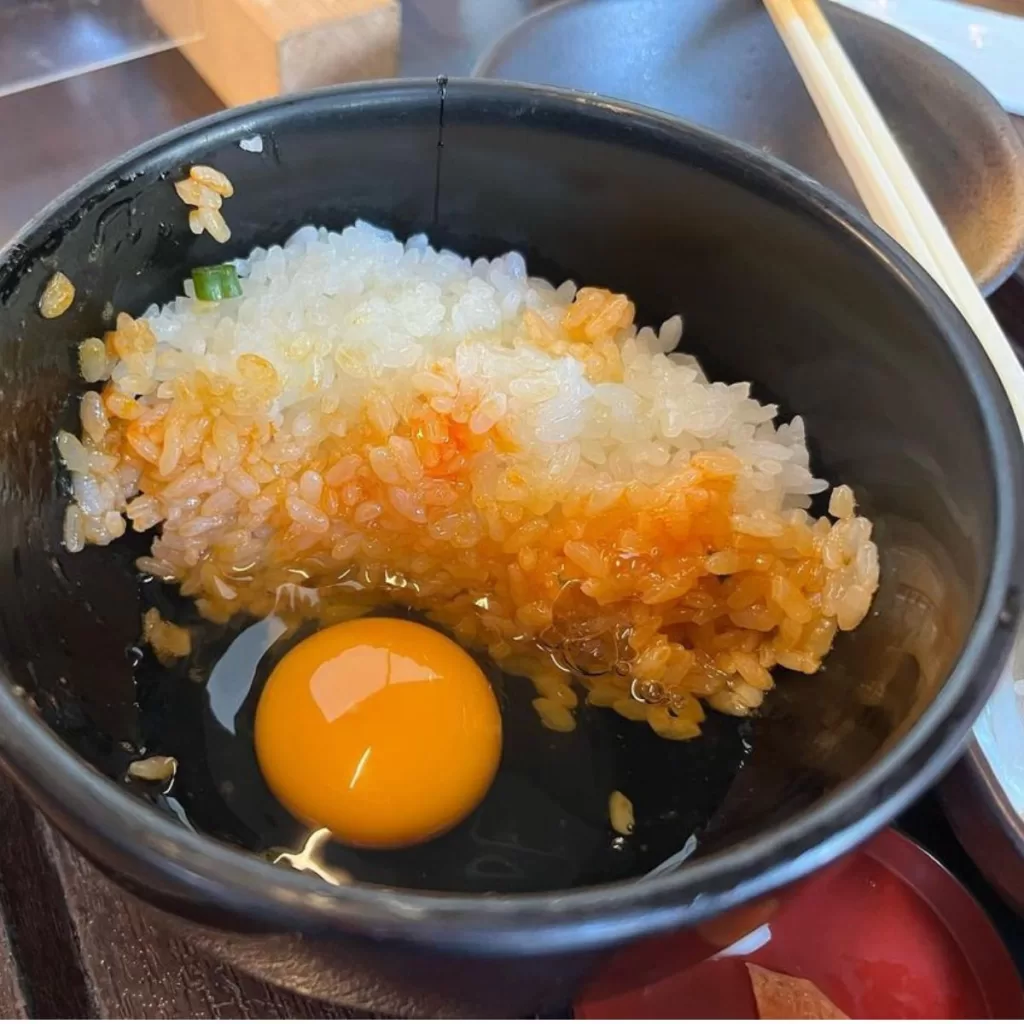 At Kisaburo Nojo, the emphasis is on simplicity and purity. The menu features a range of dishes that highlight the natural flavors of the ingredients, allowing them to shine. From farm-fresh vegetables to succulent meats, each dish is a testament to the restaurant's commitment to quality and authenticity. The passionate chefs take pride in showcasing the best of Japan's bountiful produce.
The ambiance at Kisaburo Nojo is warm and rustic, creating a cozy and welcoming atmosphere. The earthy tones and natural materials enhance the farm-to-table concept, transporting you to a peaceful countryside setting. The attentive and friendly staff further elevate the dining experience, making you feel like a cherished guest in their farmhouse.
Whether you're a vegetarian, a meat lover, or simply seeking a wholesome and delightful meal, Kisaburo Nojo is sure to leave a lasting impression. Treat yourself to an extraordinary dining adventure and indulge in the simple yet enticing flavors that await.
---
Rainbow Pancake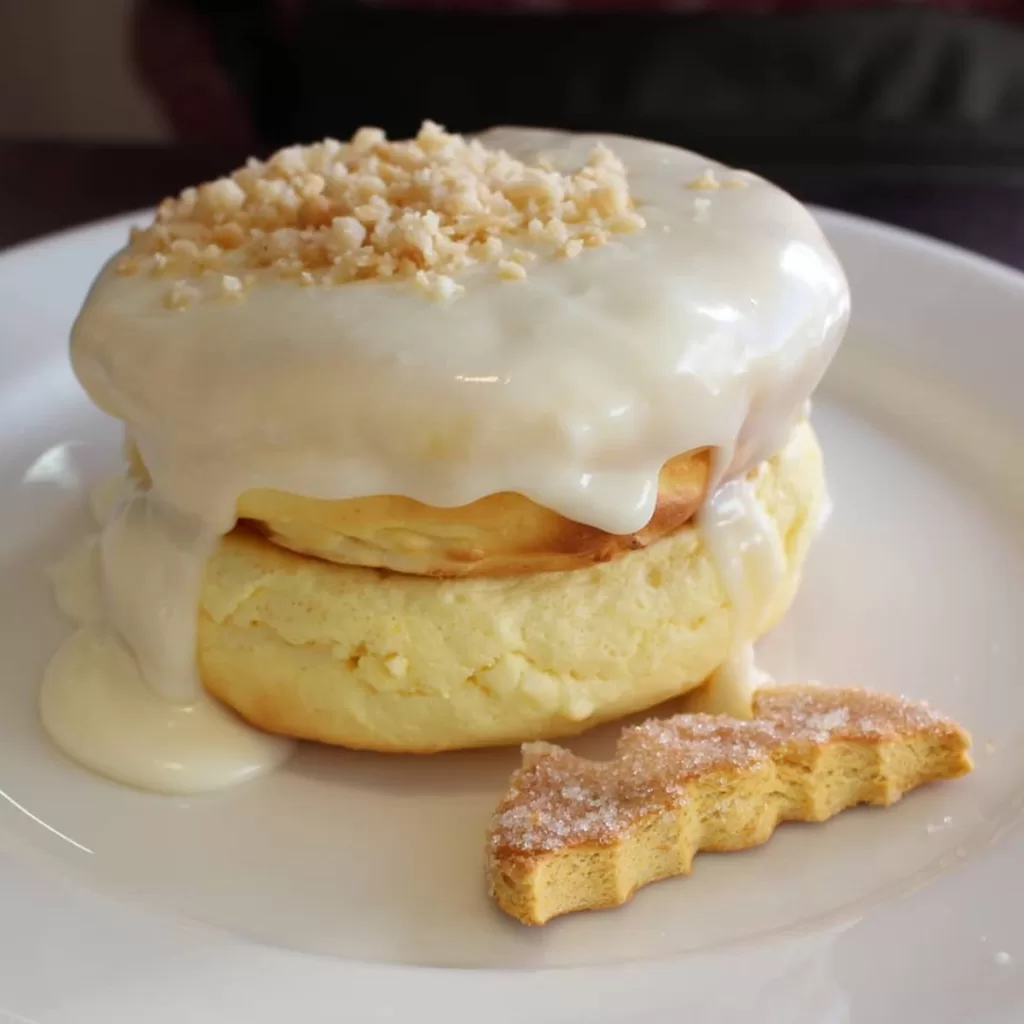 Rainbow Pancake in Tokyo is a whimsical and delightful restaurant that will transport you to a world of sweet indulgence. This charming establishment is dedicated to creating the most colorful and visually stunning pancakes you've ever laid eyes on. Get ready to embark on a pancake adventure like no other.
At Rainbow Pancake, the pancakes are nothing short of a work of art. The menu boasts an array of vibrant and creative pancake creations that are almost too beautiful to eat. From fluffy stacks adorned with a cascade of rainbow-colored fruit to decadent treats topped with swirls of creamy sauces, each pancake is a feast for the eyes and the taste buds.
The restaurant's attention to detail is impeccable. The pancakes are not only visually stunning but also incredibly delicious. The fluffy texture and melt-in-your-mouth goodness of each bite will leave you craving for more. Complemented by a variety of sweet and savory toppings, the flavors at Rainbow Pancake are as vibrant as the colors.