Kanazawa, located on the Sea of Japan coast, boasts a rich heritage due to its status as one of Japan's richest cities during feudal times. Well-preserved cultural landmarks, beautiful gardens, and distinctive neighborhoods like the Samurai District and the Higashi Chaya District characterize it.
Best Things to Do in Kanazawa: Unveiling the Hidden Gems of Japan's Cultural Have
Kanazawa offers a fascinating combination of historical and contemporary attractions. The city allows travelers to experience traditional Japanese culture and innovative modern art.
Kanazawa Castle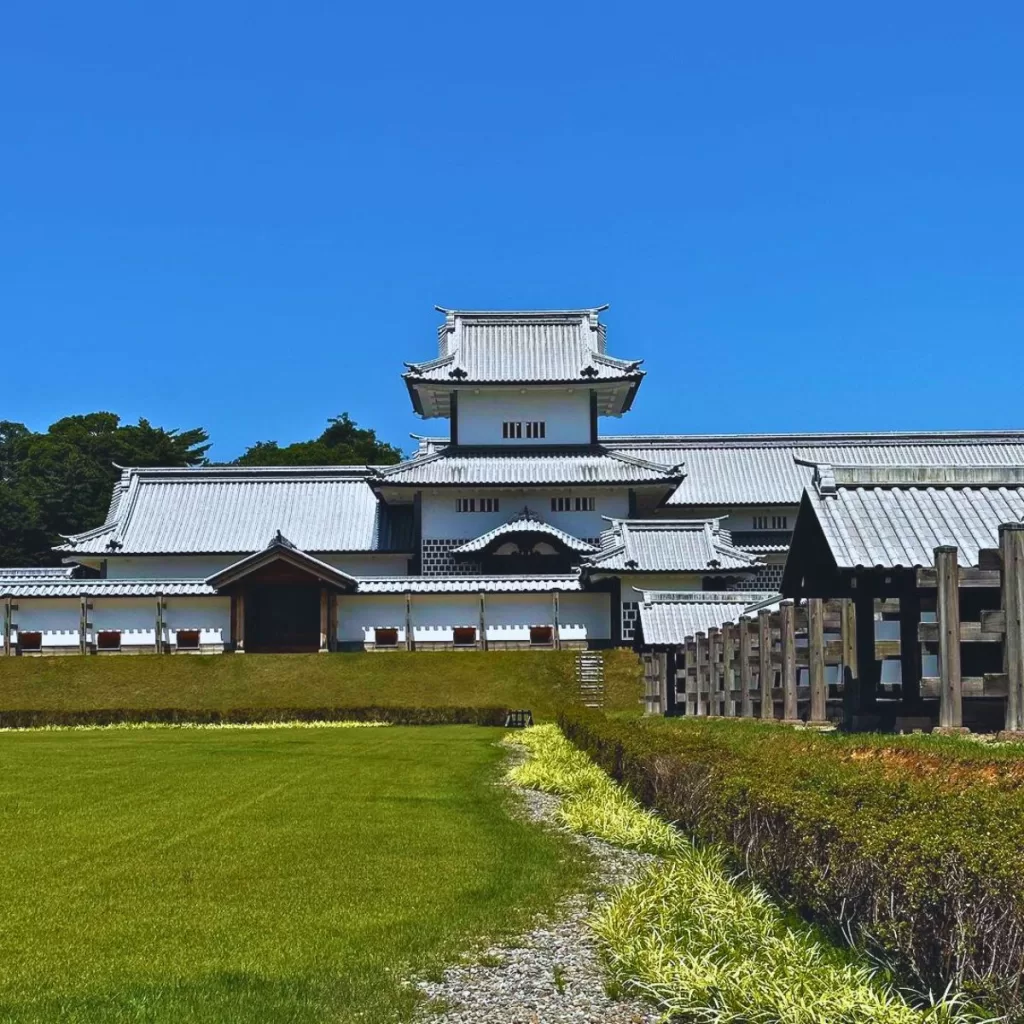 Kanazawa Castle is one of Japan's most magnificent surviving castle complexes, known for its ornate architecture and picturesque grounds. The castle dates back to 1583, when it was built as the seat of the powerful Maeda clan during the Edo period. Its initial construction transformed Kanazawa into an influential castle town. Over the centuries, parts of the castle burned down and were reconstructed.
Visitors today enter through the grand stone Ishikawa Gate, built in 1788. Paths wind through ancient walls and stately kahokomachi warehouse buildings toward the elegant inner castle. Highlights include the restored Hishi Yagura watchtower and the moat's ingenious "swallowtail" shape, created to thwart attackers. The castle's inner garden presents gorgeous panoramic views across Kanazawa. Though much of the castle is a modern replica, it still impresses visitors with lavish gold leaf decorations and its imposing presence representing the city's prestigious past.
---
Higashi Chaya District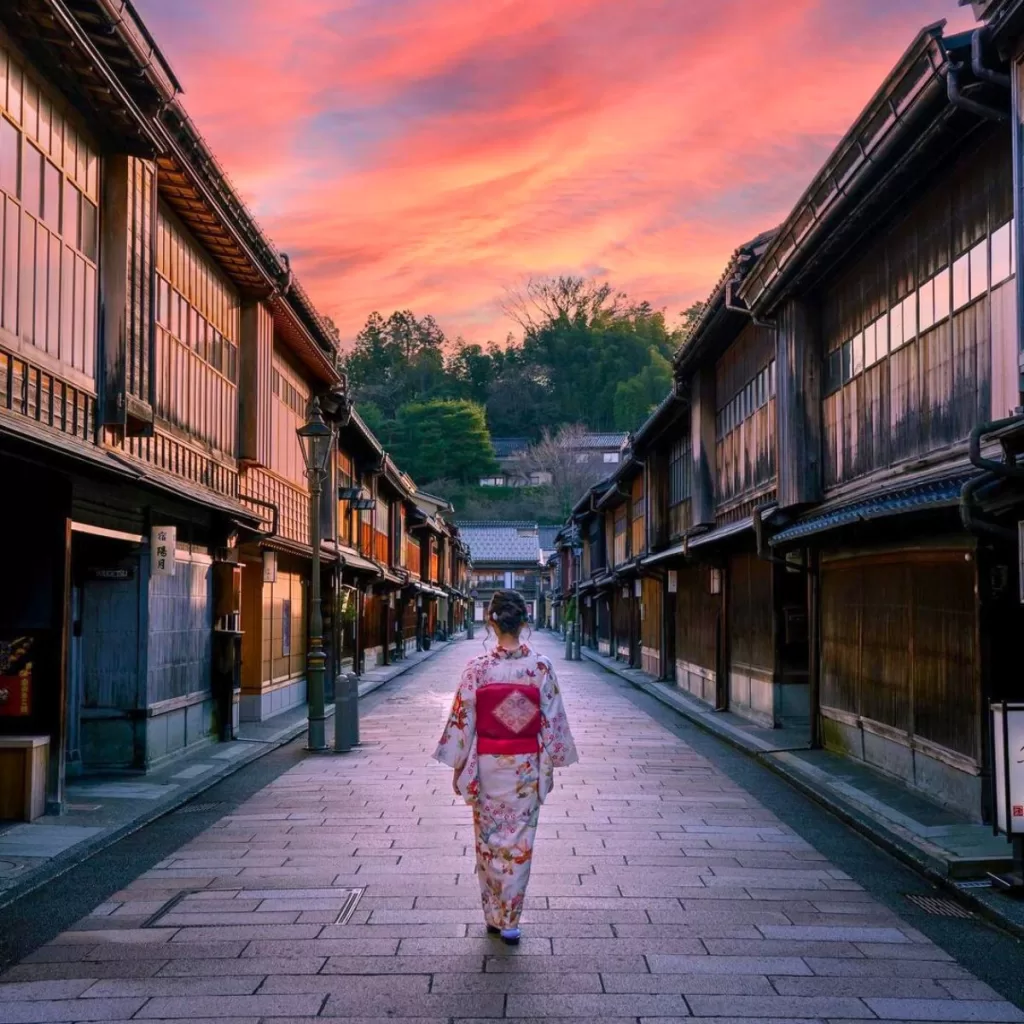 Head to the well-preserved Higashi Chaya area for just a taste of what it was like in Kanazawa's historic geisha entertainment districts. Walking down the narrow lanes lined with wooden geisha houses or ochaya, you can almost imagine them coming to life as night falls. Many ochaya here now operate as restaurants or teahouses where visitors can experience traditional performance arts.
Inside Shima House, one ochaya open as a museum, intricate architectural details and furnishings convey the refinement the teahouses were known for. Though the number of actual geisha has dwindled, the Higashi Chaya district retains the ambiance of Kanazawa's cultured past, further enhanced by small, guided tours that provide insights into the world of geisha. Wandering slowly through Higashi Chaya captures the romanticism of the bygone geisha era.
---
Kenrokuen Garden
Considered among the finest landscape gardens in Japan, Kenrokuen demonstrates the amazing aesthetics integral to Japanese gardening. Developed over two centuries starting in 1676, Kenrokuen's 25 acres incorporate scenic views of the garden as vistas to frame like living artworks. Design elements include ponds, hills, stone lanterns, winding paths, and ancient trees pruned to enhance their beauty. The extensive grounds reveal marvelous scenery in all seasons, from plum blossoms to crimson autumn leaves.
Meandering slowly through Kenrokuen while admiring its centuries-old architectural features allows you to detach from the bustling 21st century for a time. Spend an hour immersing yourself in the tranquility and harmonious layout of the garden. Sit by one of its ponds contemplated by generations before you. Kenrokuen epitomizes why landscape gardens are integral to Japan's culture and history.
---
21st Century Museum of Contemporary Art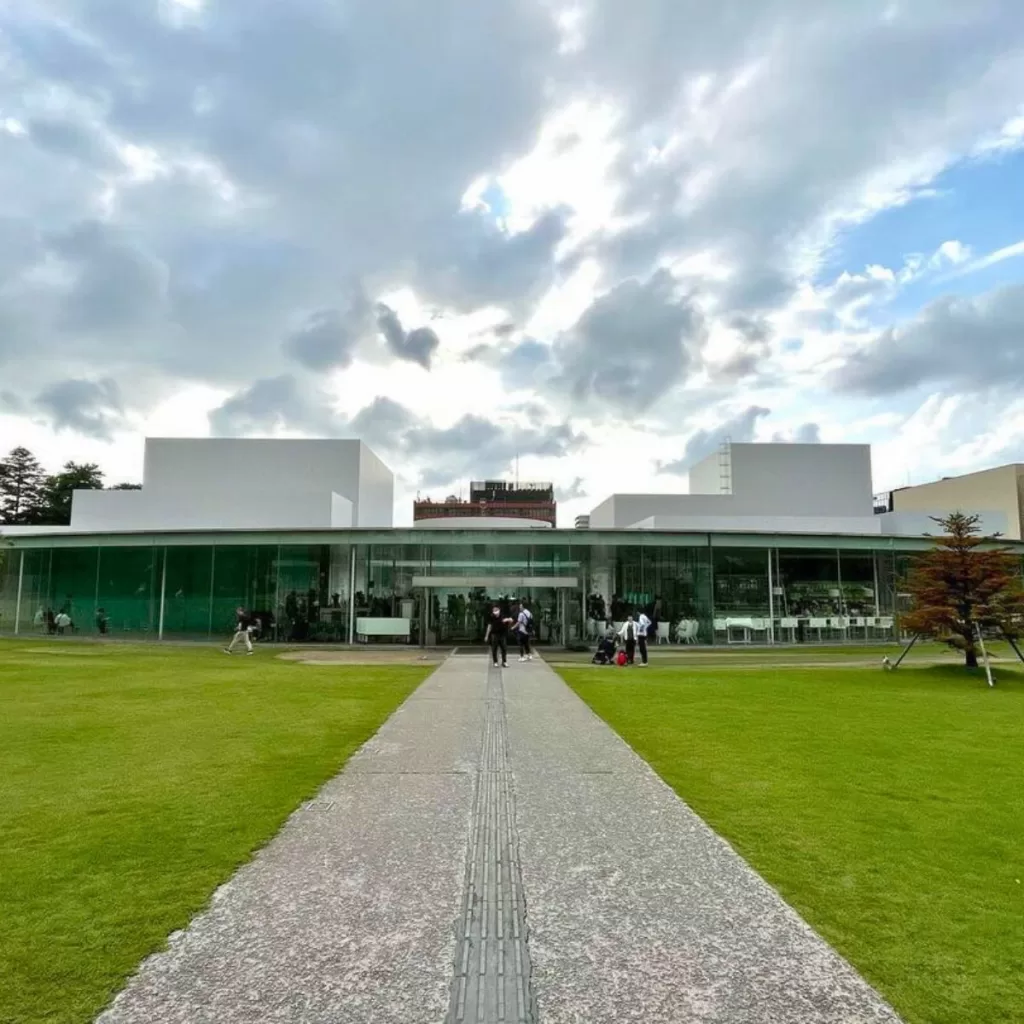 In a city steeped in the past, the contemporary art museum brings Kanazawa firmly into the present. The circular glass and steel structure houses changing modern art exhibitions in galleries branching off from the central circular courtyard. Displays integrate fascinating architectural spaces like pillars split open to reveal interior installations.
The museum's exhibitions rotate works by lauded Japanese and international modern artists. Highlights include James Turrell's vivid, immersive light installations and Leandro Erlich's surreal swimming pool visual trickery. Exhibits also highlight modern Japanese aesthetics like Mono-ha's raw sculptures. The building embodies innovation, designed by SANAA architects who later created New York's acclaimed New Museum. Visiting the 21st Century Museum inspires and intrigues through its union of structural inventiveness with contemporary art.
---
Kurando Terashima House
Kurando Terashima House is a hidden gem and one of the best things to do in Kanazawa, Japan. This historic house provides a fascinating glimpse into the life and legacy of the Terashima samurai family. Step back in time as you explore this beautifully preserved residence, which dates back to the Edo period. Immerse yourself in the samurai's rich history and cultural heritage as you wander through the traditional tatami rooms, admire the intricate woodwork, and discover the artifacts that showcase the family's esteemed lineage.
A visit to Kurando Terashima House is a journey into the captivating world of the samurai, offering a unique and immersive experience in Kanazawa. Immerse yourself in the history, architecture, and culture of the Terashima family as you explore the well-preserved residence. From the finely crafted interiors to the engaging cultural activities, this hidden gem provides a glimpse into the rich heritage of the samurai. Whether you're a history enthusiast, culture lover, or simply seeking an off-the-beaten-path experience, Kurando Terashima House is a must-visit destination that will transport you back to the days of the samurai.
---
Nagamachi Samurai District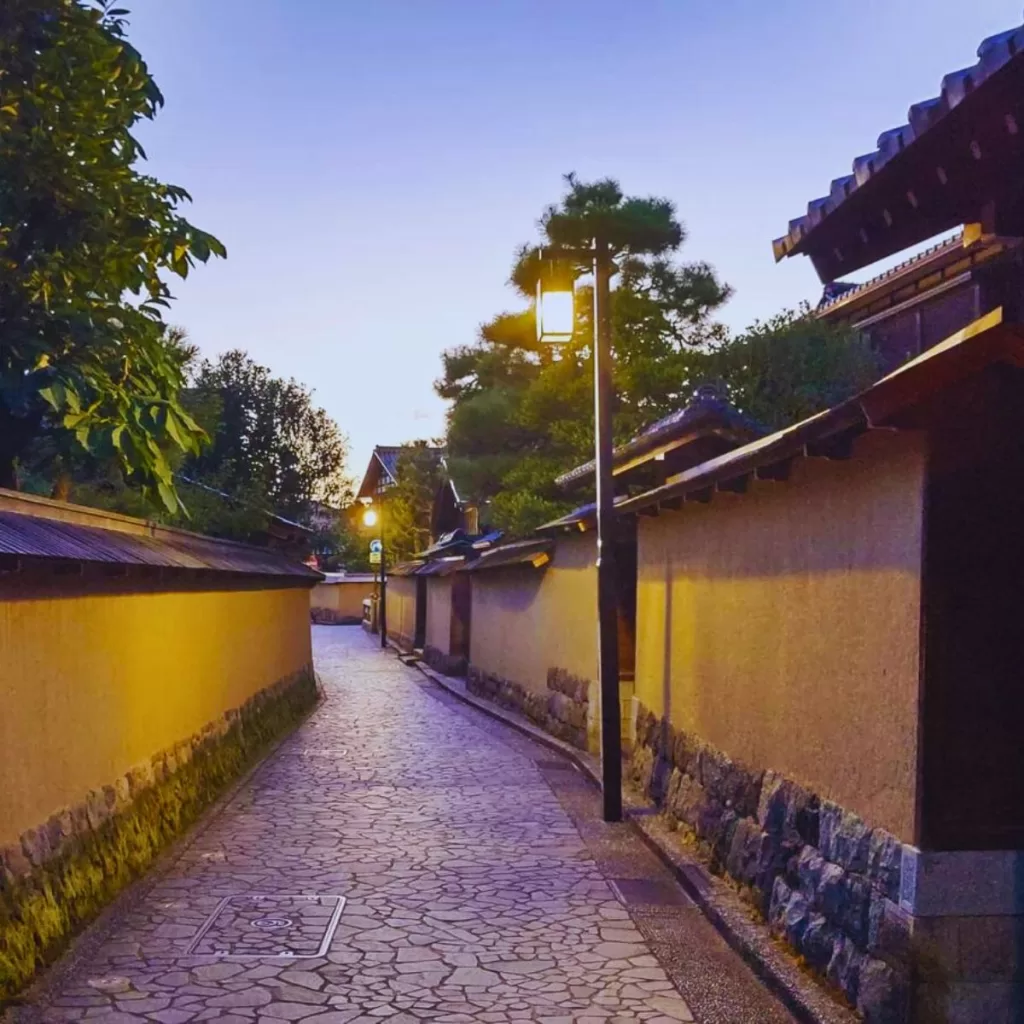 During the Edo period, samurai warriors serving Kanazawa Castle lived with their families in the streets of the Nagamachi district, and today, it preserves the atmosphere of old Japan. Walking through the mud-walled lanes, little changed from feudal times, you can sense Kanazawa's history. Architectural highlights include the late 19th century Nomura House, now open to the public.
Visitors can tour the house to see silk garments, armor, and furnishings that samurai families used. Beyond the buildings, part of the intrigue of Nagamachi stems from imagining what life was like for the samurai who once inhabited these streets. Between the temples, historic residences, and narrow pathways that wind through the district, it feels like traveling back to Edo period Kanazawa. Make sure to visit the Nagamachi Yuzenkan to see artisans demonstrate the specialized silk-dyeing technique of yuzen, perfected in this district.
---
Kanazawa Station Area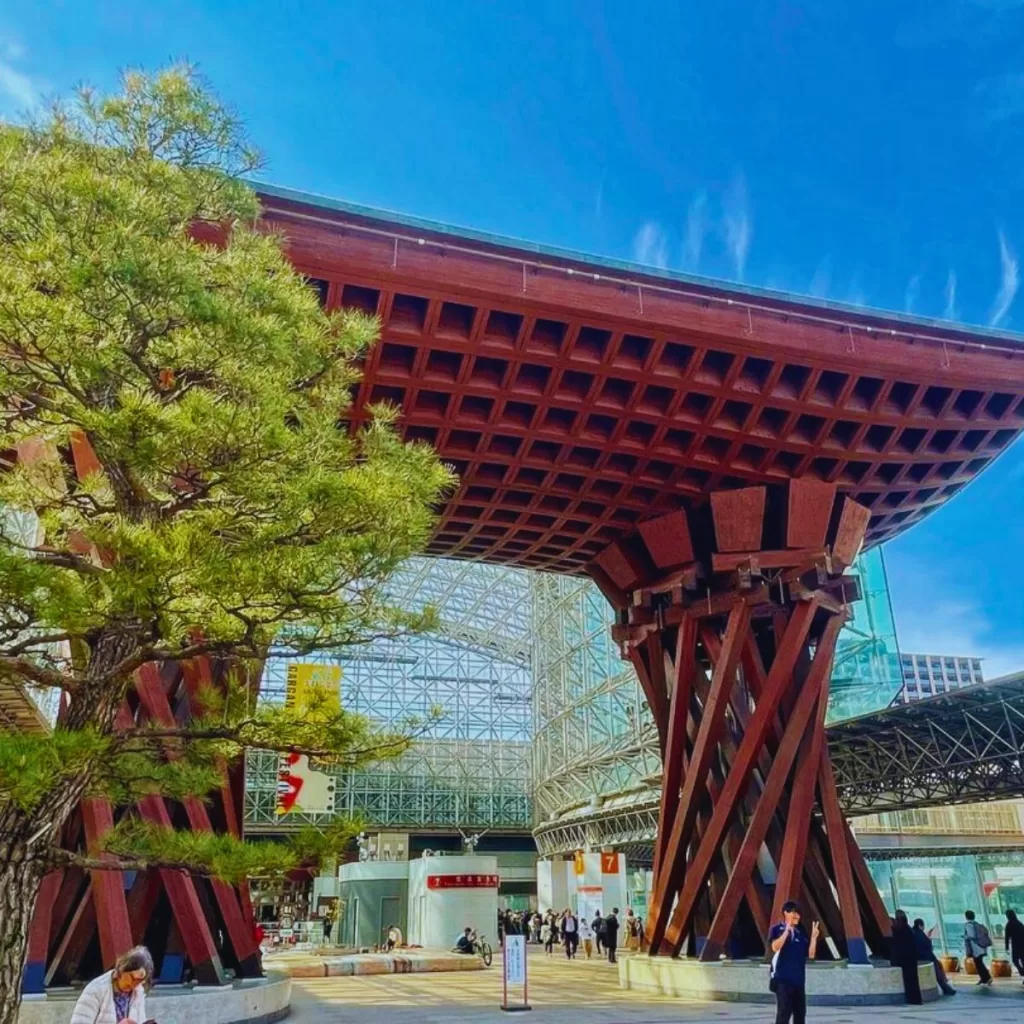 Kanazawa Station Area is a vibrant and dynamic neighborhood with many activities, attractions, and culinary delights. From exploring the lively Omicho Market to immersing yourself in contemporary art at the 21st Century Museum of Contemporary Art, there are endless possibilities for entertainment and cultural experiences.
Indulge in shopping sprees at Forus Kanazawa and satisfy your cravings at diverse dining establishments. Whether you're a culture lover, a food enthusiast, or simply looking to soak up the energetic atmosphere, Kanazawa Station Area is a must-visit destination that will leave you with lasting memories of your time in Kanazawa.
---
Seisonkaku Villa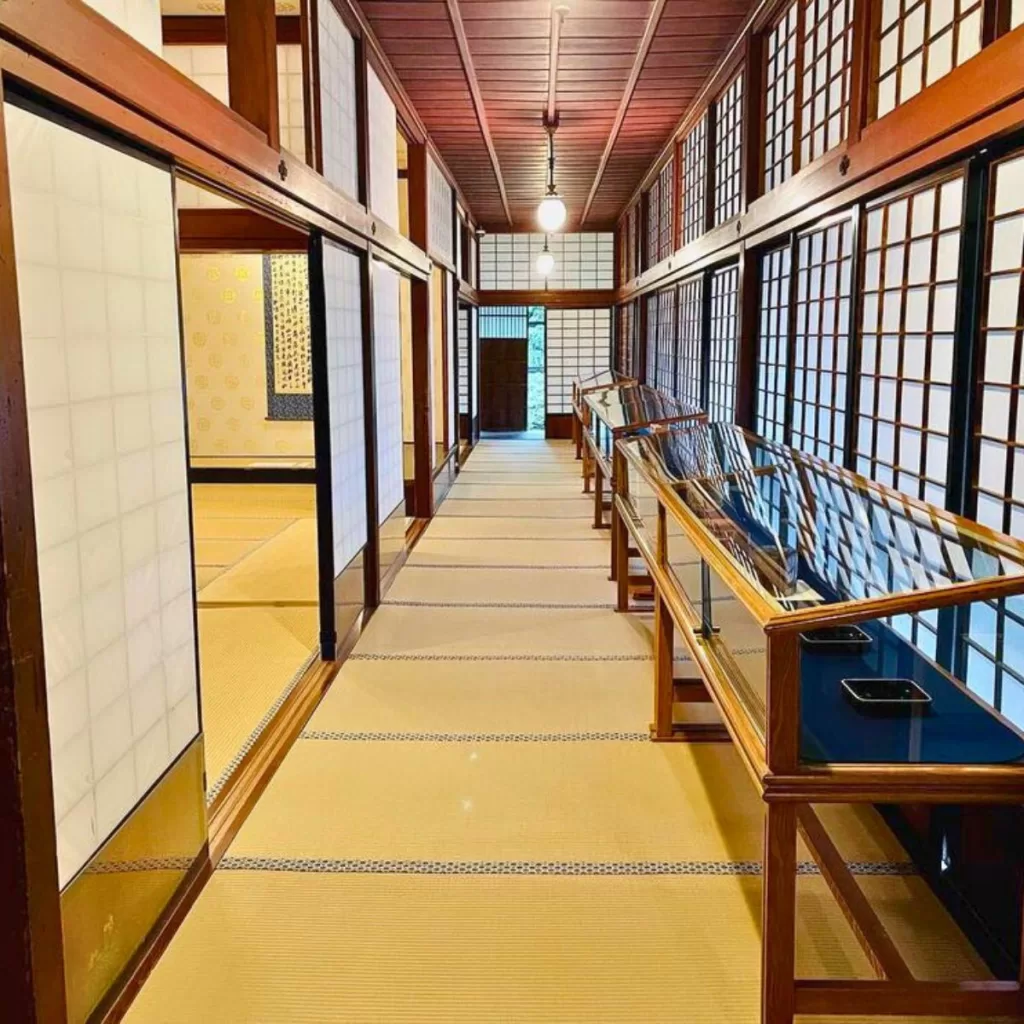 Take a step back at Seisonkaku Villa, a preserved samurai residence from 1863. This elegant two-story mansion was built by the Maeda clan as a retirement home. Walk through the house to see furnishings, art, and artifacts from the mid-19th century, including items used in tea ceremonies. Stroll through the magnificent stroll-style garden with ponds, waterfalls, and colorful flowers. Watch a traditional music, dance, or theater performance in the villa's Noh theater. With its historic architecture and cultural offerings, Seisonkaku Villa offers a window into Kanazawa's past.
---
Omicho Fish Market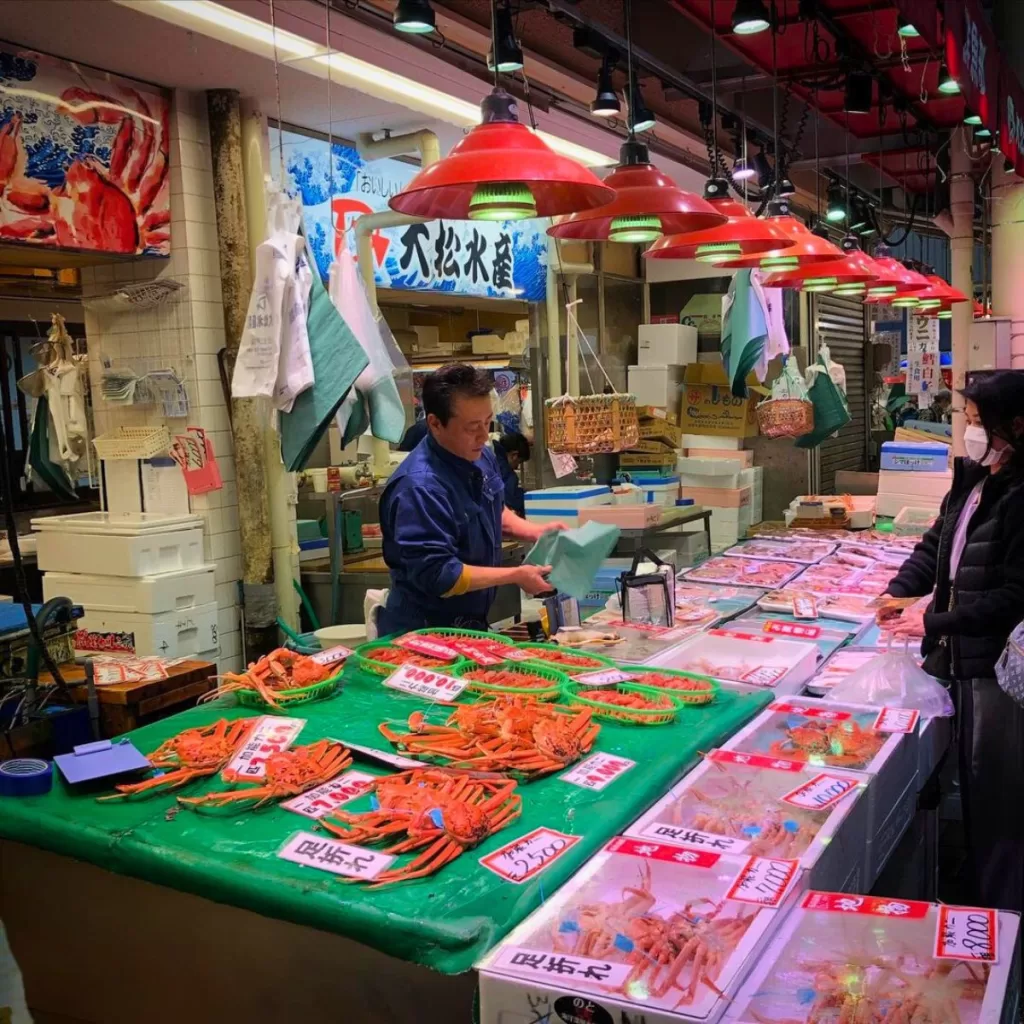 For a taste of fresh, local cuisine, head to Omicho Market near the Asano River. This covered market has been operating for nearly 300 years, making it one of Japan's oldest fresh food markets. Walk through the rows of stalls selling seafood, meat, produce, sweets, and more. Stop at one of the small restaurants inside the market to sit down for sushi, sashimi, or a hot bowl of noodles. It's also fun to purchase ingredients to take home and recreate Kanazawa specialties. Take advantage of the colorful action and bustling atmosphere at Omicho Market.
Nearby, Araku sells over 200 varieties of colorful sweets made from natural ingredients, as it has since 1820. Exploring these atmospheric market stalls lets you glimpse everyday Kanazawa life and find unique edible souvenirs to savor.
---
Take a Cooking Class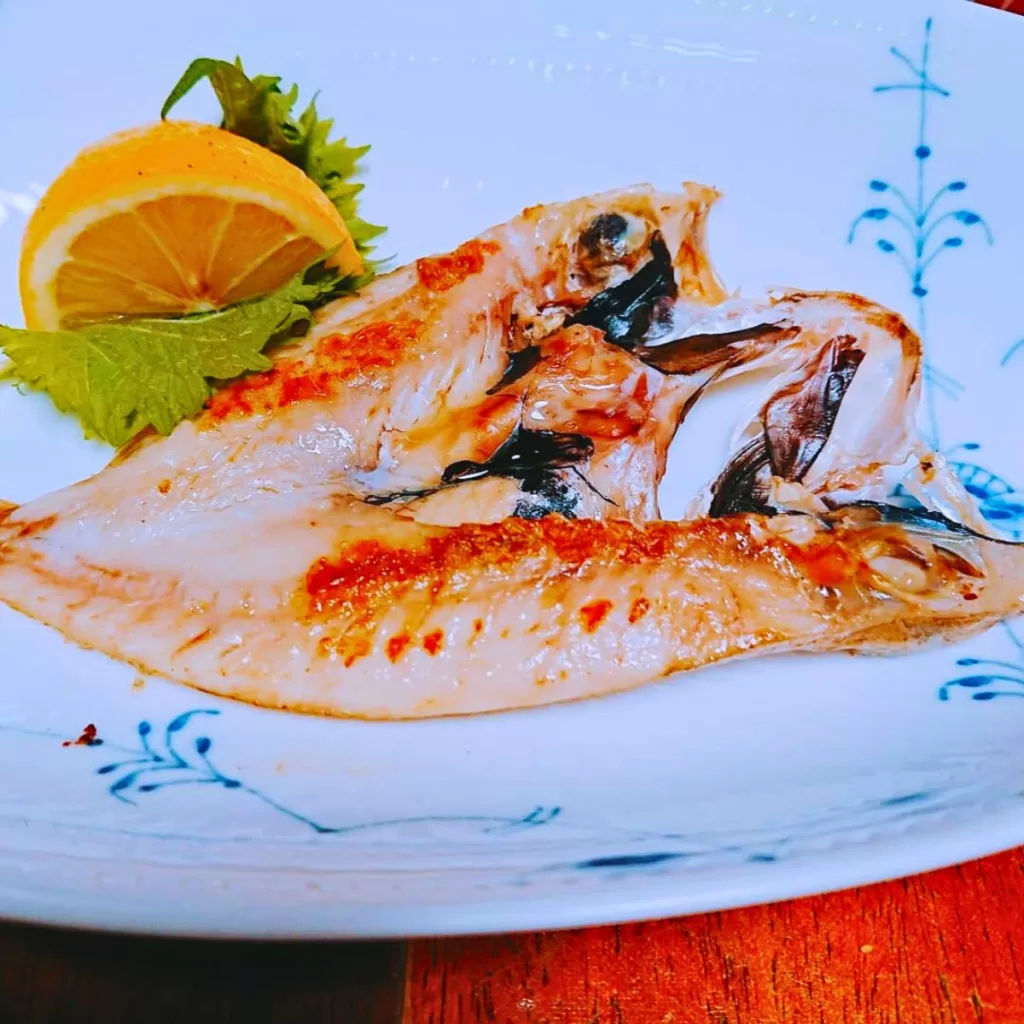 To immerse yourself in Kanazawa's vibrant food culture, consider taking a cooking class during your visit. Classes are offered at hotels, restaurants, and culinary schools where you can learn to make regional specialties. Try techniques like rolling out sheets of gold-dusted Kanazawa leaf or forming sushi rice into delicate sushi rolls. Common dishes featured include seafood, nodoguro fish, Kaga vegetables, and sweets like koshi-an bean paste cakes. Cooking classes provide insight into local ingredients and let you take home new recipes and skills from your time in Kanazawa.
---
Ishikawa Gate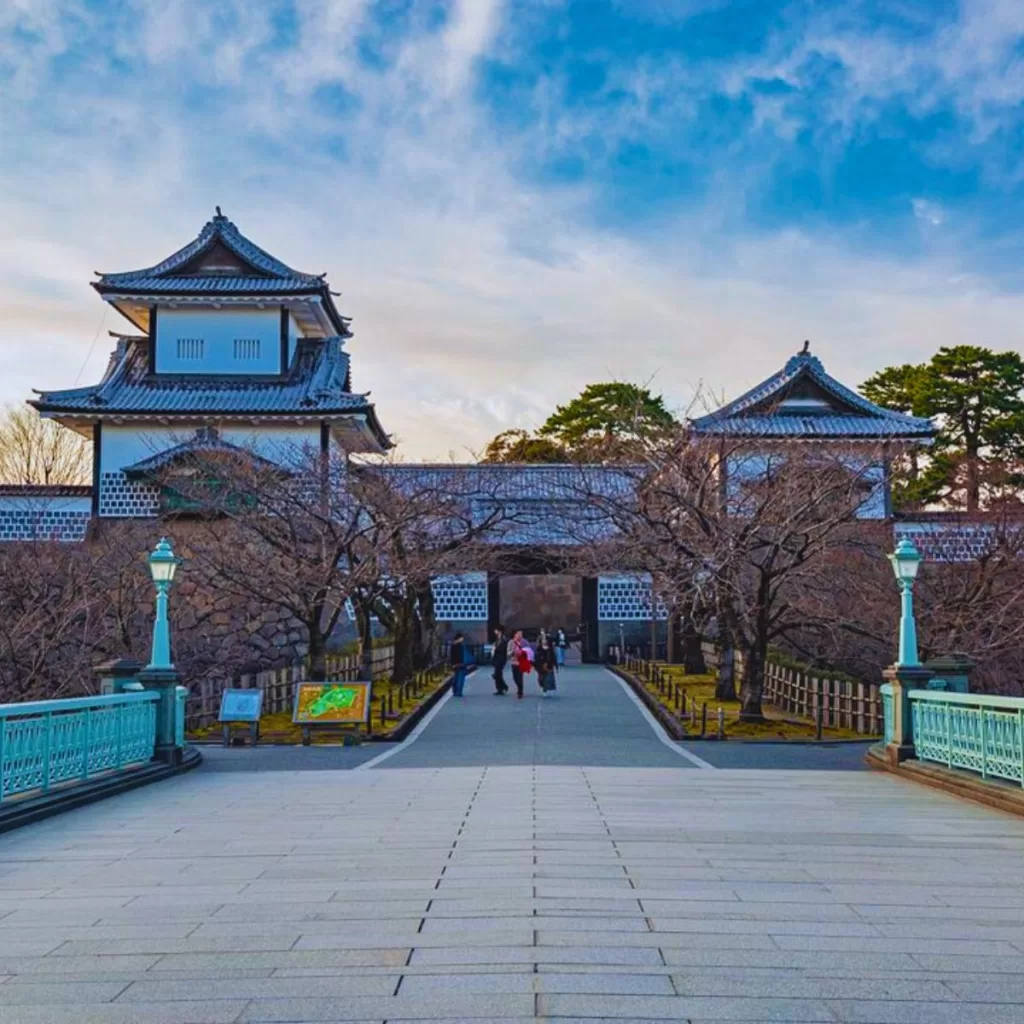 A short walk from JR Kanazawa Station awaits Ishikawa Gate, an impressive feature marking entry into Kenroku-en Garden and holding substantial historical significance dating back to Edo period transit systems. It provides travelers with an exciting historical perspective before even entering the garden itself.
---
Myoryuji Ninja Temple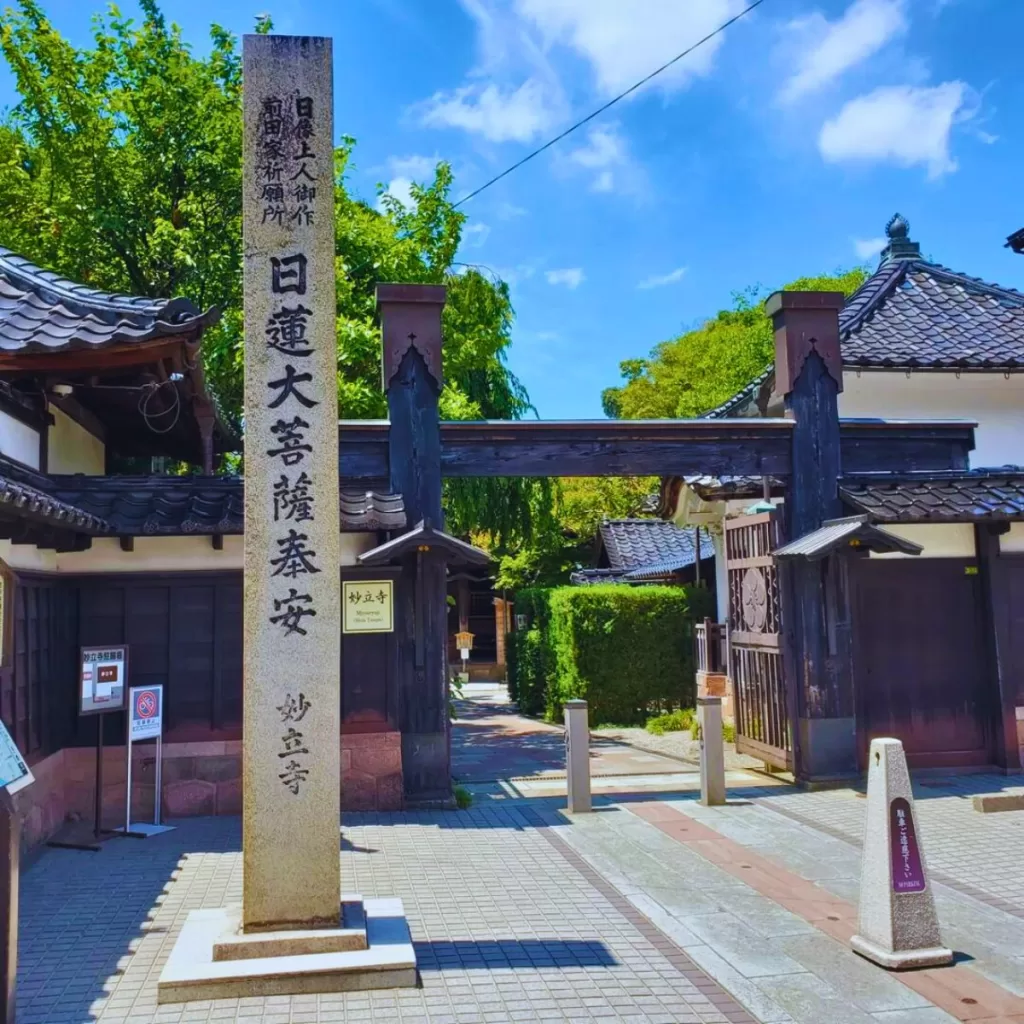 On the surface, the Myoryuji Temple appears to be a modest, small temple like any other. However, behind its humble exterior lies an intriguing hidden world. Historically used by an elite samurai sect for secret meetings, the temple has a maze of stairs, passages, and traps to guard its secrets. Clever castle design tricks like "nightingale floors" are built in.
Joining a guided tour allows you to descend into Myoryuji's basement passages and see all its hidden halls and maze-like twists firsthand. Study the concealed stairways and puzzle over the optical illusions. This enthralling "mystery temple" will leave you amazed at the innovation and paranoia of past centuries in Kanazawa. Myoryuji offers one of Japan's most fascinating ninja site experiences as you navigate through the shadows.
---
Gold Leaf Art at Yasue Gold Leaf Museum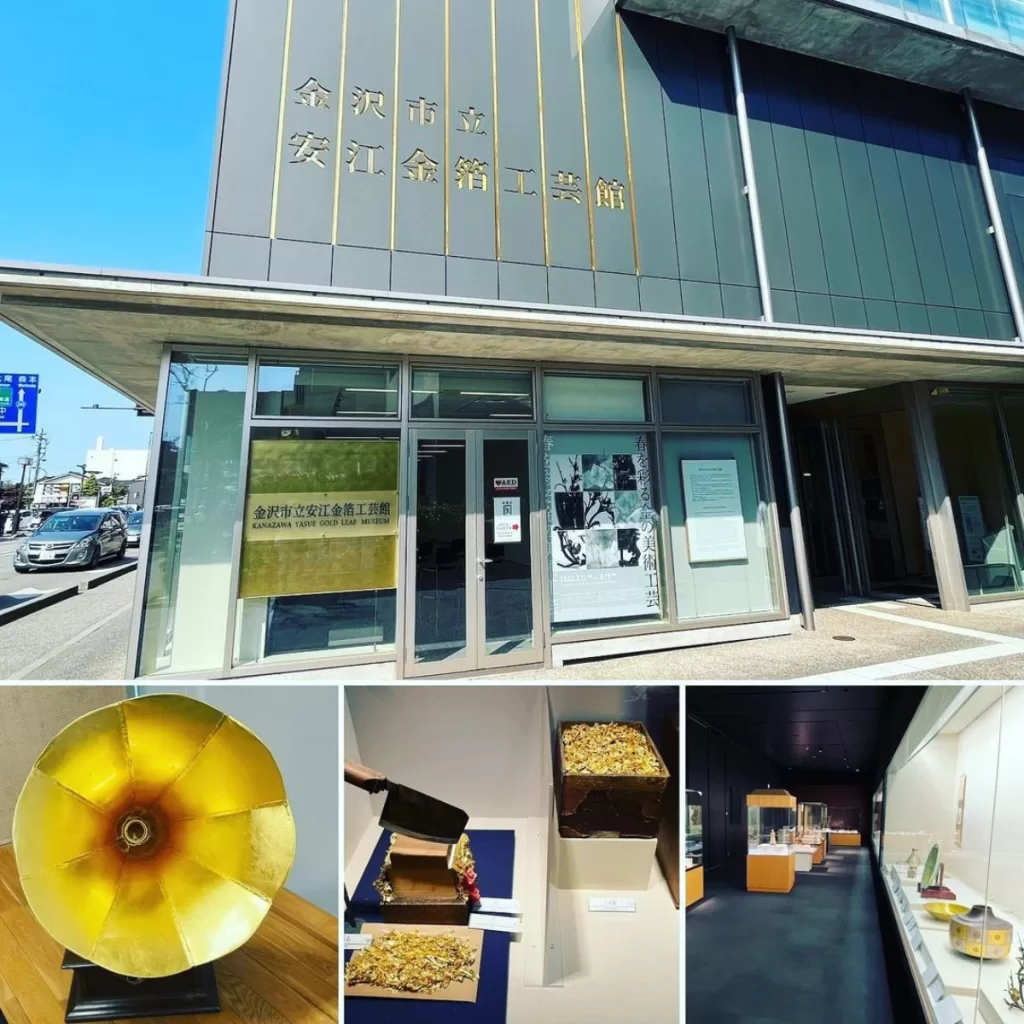 Almost all of Japan's gold leaf originates from Kanazawa, supplying the delicate gold gilding that decorates everything from Buddhist statues to lacquerware boxes. To learn about this specialized local craft, head to the small yet illuminating Yasue Gold Leaf Museum. Exhibits here outline how raw gold is transformed into ultra-thin sheets used in Kanazawa's arts.
See samples of gold leaf application on products like pottery and folding screens that exemplify local artistic mastery. You can also craft your gold leaf souvenir at their hands-on workshop. For more gold appreciation, don't miss the beautiful, gilded walls and displays at attractions like Kenrokuen Garden and Kanazawa Castle. The Yasue Museum provides deeper insight into the gold leaf that defines Kanazawa aesthetics.
---
Suehiro Sake Brewery Museum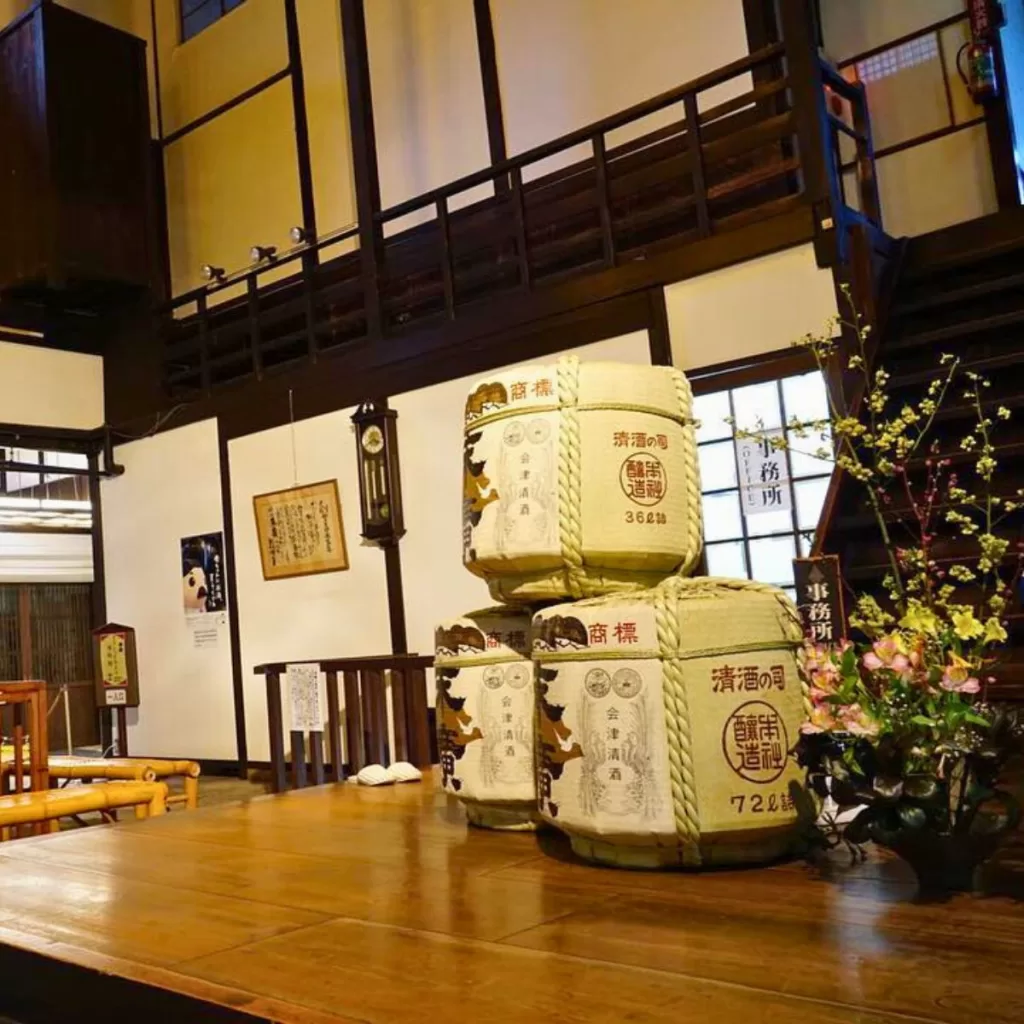 The pristine snow melt from the Japanese Alps provides pure water for Kanazawa's renowned locally brewed sake. Tour and sample smooth glasses at historic sake factories like Suehiro Sake Brewery Museum, established in 1640, or the innovative Hakusan Sake Brewery.
---
Phonograph Museum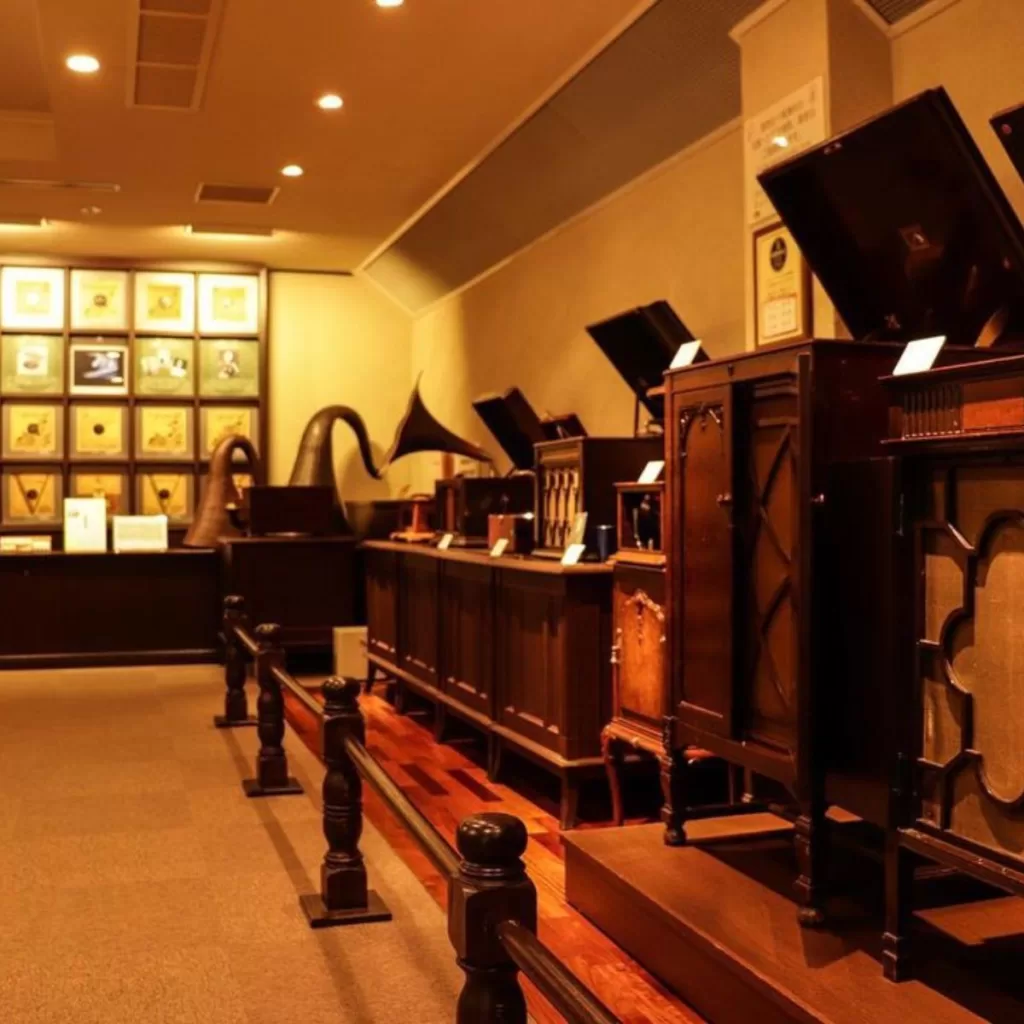 For a delightful niche museum experience, head to the Phonograph Museum to see an impressive array of old phonographs and music boxes from Japan and abroad. Intricately designed machines fill the converted historic home, where visitors can start up century-old records to hear their lively tunes. Whimsical music boxes shaped like sculptures, buildings, and animals add quirky charm.
Don't miss the towering 1907 Welte Philharmonic Organ that impressively reproduces the sounds of an entire orchestra. Listening to the clicks, cranks, and chimes of antique audio devices being brought to life surrounded by elegant period architecture makes for a magical experience. The Phonograph Museum offers a vivid journey into the history of sound and music.
---
DT Suzuki Museum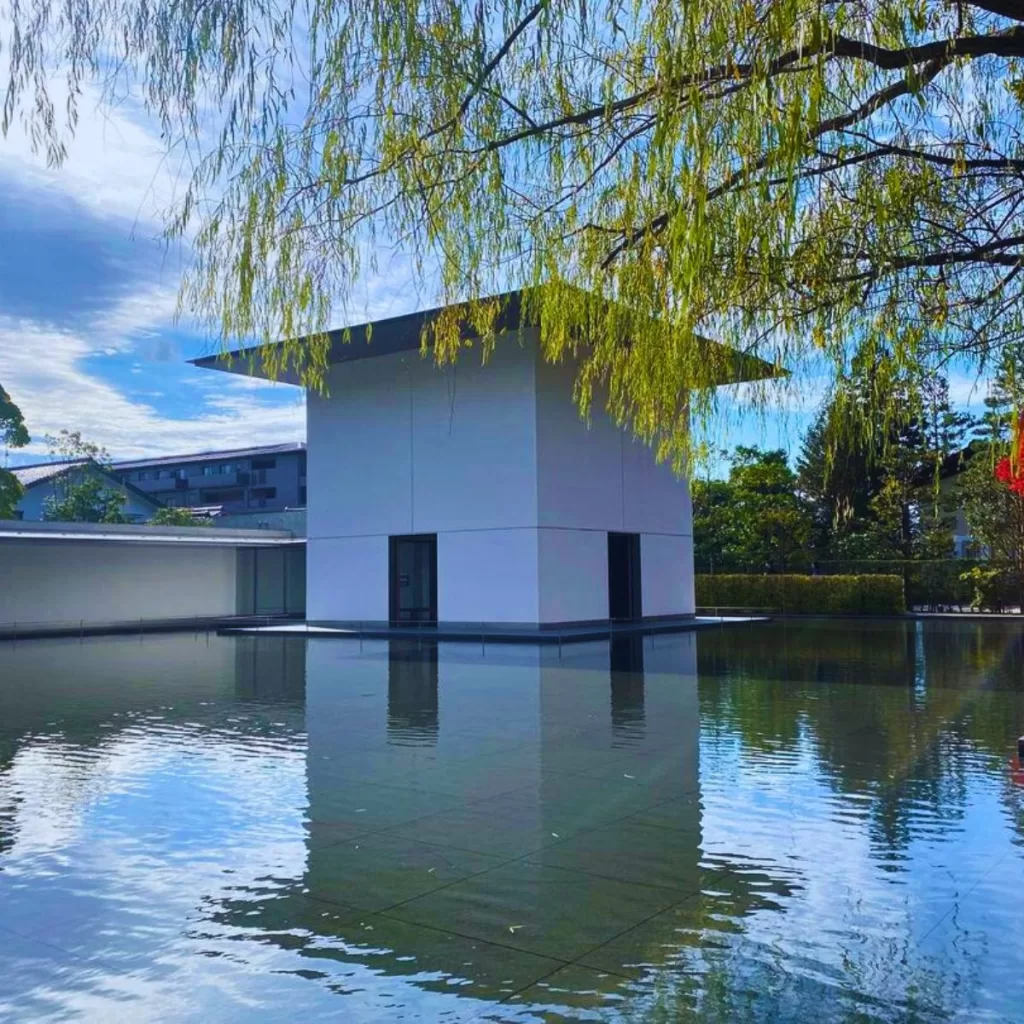 Located in the heart of Kanazawa, the DT Suzuki Museum stands as a testament to the enduring legacy of Daisetz Teitaro Suzuki. This architectural masterpiece seamlessly blends the natural beauty of its surroundings with the wisdom of Suzuki's teachings. As you wander the museum, you'll be captivated by the harmonious fusion of modern design and traditional Japanese aesthetics.
The exhibits are thoughtfully curated to provide an immersive experience that transports you into the world of Suzuki's philosophical insights. Whether you're seeking spiritual enlightenment, intellectual stimulation, or simply a moment of tranquility, the DT Suzuki Museum offers a captivating escape from the bustling streets of Kanazawa.
The DT Suzuki Museum goes beyond being a traditional museum; it offers a transformative experience for visitors. Engage with the exhibits and participate in workshops and lectures that delve into Suzuki's teachings and their relevance in today's world. The tranquil garden surrounding the museum provides a peaceful space for reflection and contemplation. Whether you're a Zen enthusiast, a philosophy lover, or simply seeking a place of tranquility, the DT Suzuki Museum offers a captivating journey of self-discovery and intellectual exploration.
---
Yuwaku Onsen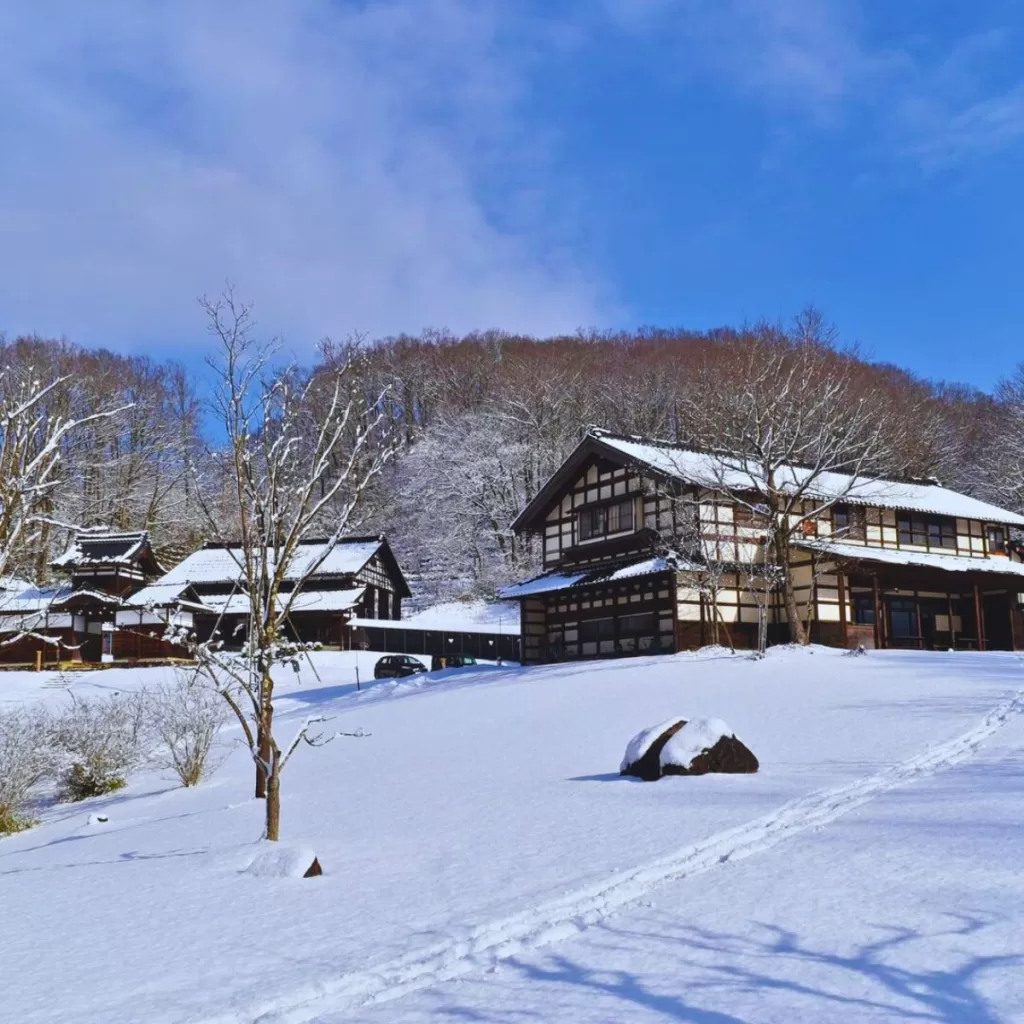 The icy winters around Kanazawa motivated creativity for heating baths, transforming the area into a haven for tobu onsen hot springs. Visitors can indulge at facilities like Yuwaku Onsen, with indoor and outdoor mineral baths, or the more rustic Dekimachi Onsen beside a gurgling river. Many hotels also boast their therapeutic onsen for relaxing sore muscles after days of walking.
Kanazawa's plentiful onsen options let you experience Japan's bathing rituals, from historical public bathhouses to sleek modern hotel facilities. Soak in the warming waters and natural, tranquil settings across the city.
---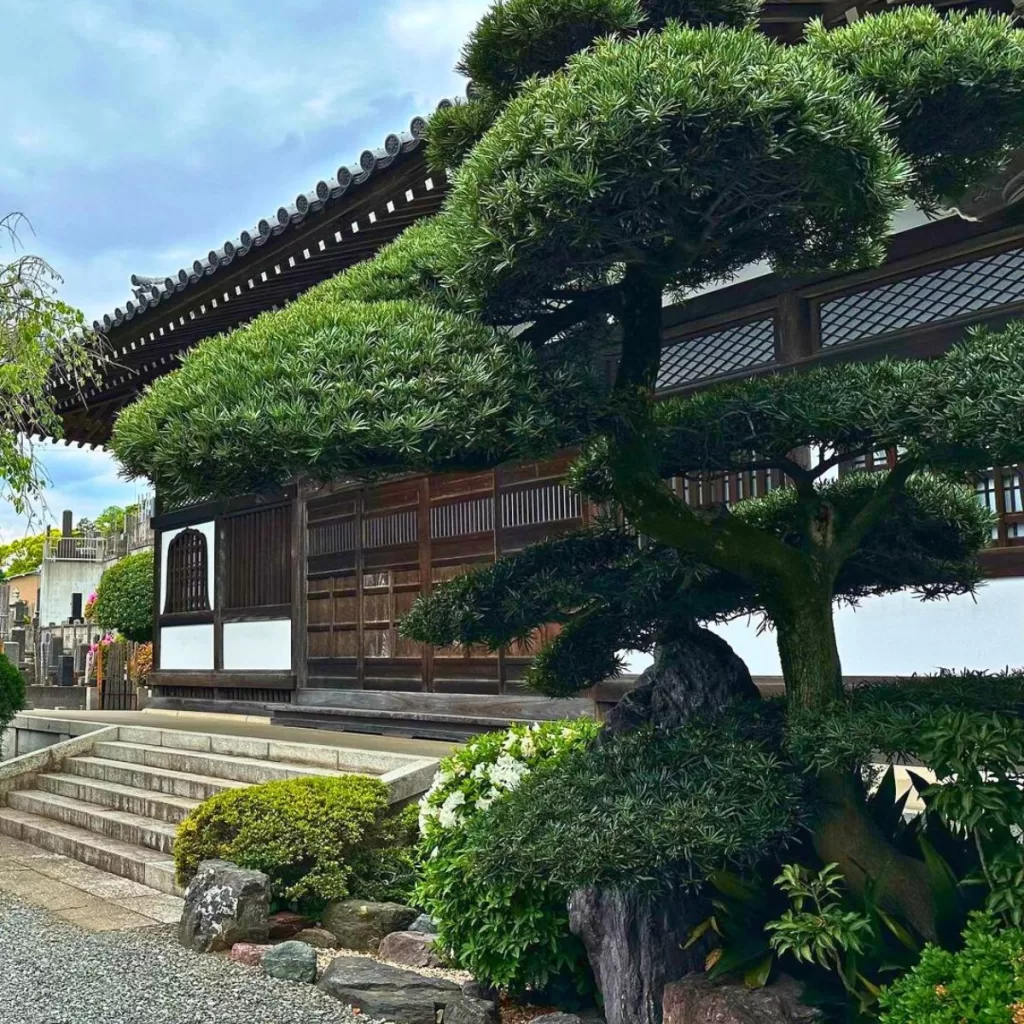 Though small, Tentokuin Temple contains remarkable decorative details that reveal the prosperity of 16th-century Kanazawa. Intricate wood carvings cover architectural pillars, stairs, and ceiling lacquer panels depicting nature scenes and mythology. The dimly lit temple interior has an enchanting, cave-like atmosphere surrounded by awe-inspiring masterworks.
Visitors can even sip matcha beside a massive carved wood and gold leaf lotus pond tableau inside the temple. Tentokuin warrants a visit for cultural insight into the elaborate decorative arts patronized by past ruling lords when Kanazawa thrived as a castle town.