Yokohama is a vibrant coastal city in Japan, renowned for its beautifully preserved neighborhoods, magnificent landmarks, delectable cuisine, and fascinating museums. Here are the best things to do and places to visit in Yokohama to make your stay a thrilling experience.
Yokohama Chinatown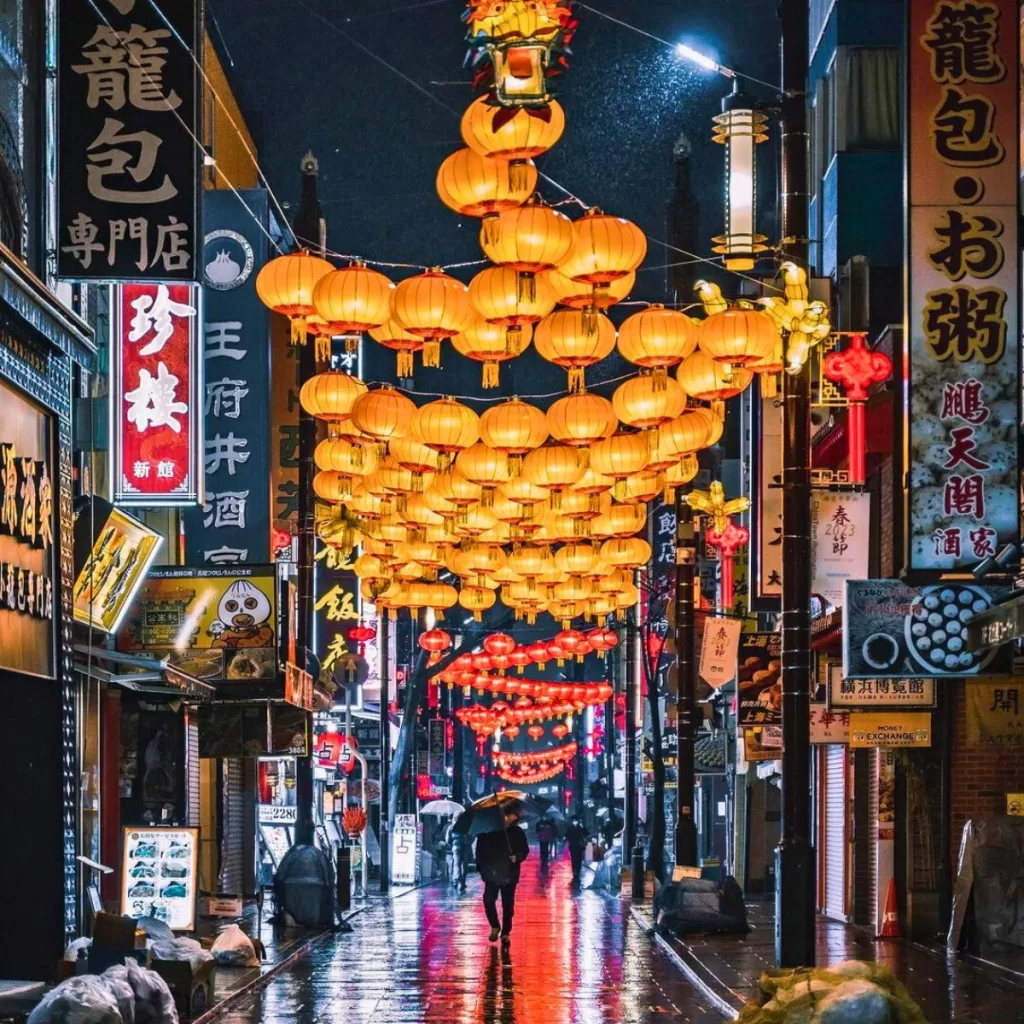 Established in 1859, Yokohama Chinatown is the largest Chinatown in Japan and undoubtedly one of the city's top attractions. This bustling district offers numerous things to do with kids or just for fun, from savoring authentic Chinese cuisine in countless restaurants to visiting historical sites like Kantei-byo Shrine.
---
The Shin-Yokohama Ramen Museum is an iconic attraction where visitors can learn about ramen noodles' history across Japan. Momofuku Ando instant noodles are notably displayed alongside other variations.
---
Yokohama Museum of Art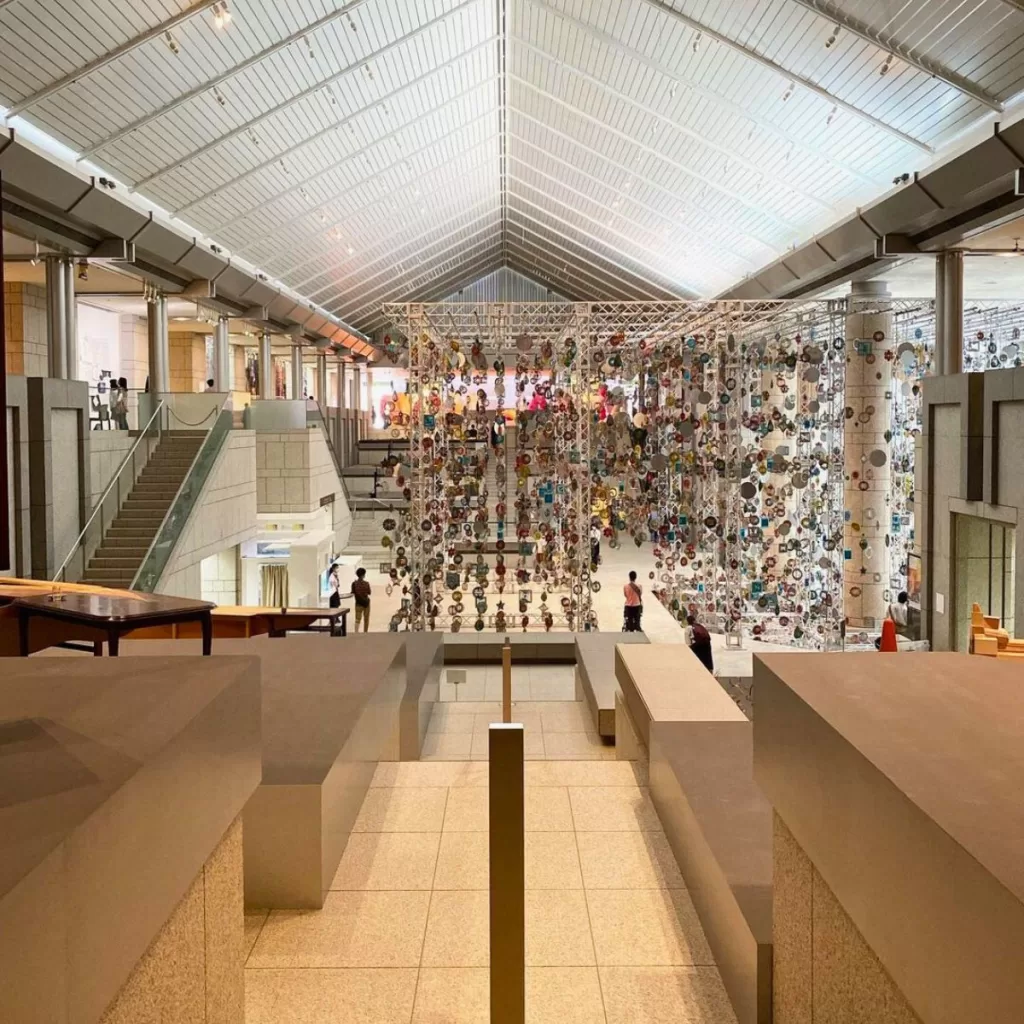 Formally established in 1928, the Yokohama Museum of Art provides an eclectic collection of Japanese and Western art pieces that appeal to all art enthusiasts. The museum has seven galleries which host various exhibitions throughout the year. It also houses a library with over 110,000 books related to artwork.
Nestled atop The Bluff neighborhood in a 19th-century residence, the Yamate Museum of Art exhibits neoclassical paintings and Yokohama-related works. See depictions of early interactions between Japanese and foreigners when Yokohama first opened as a port city. View landscapes of historic Yamate and images documenting the Great Kanto Earthquake's destruction around Yokohama.
Outside, the museum's tea house invites visitors to enjoy Japanese sweets and green tea while admiring views of the city below. With its focus on Yokohama, engaging themes, and scenic setting, this museum makes local history come alive.
---
Hakkeijima Sea Paradise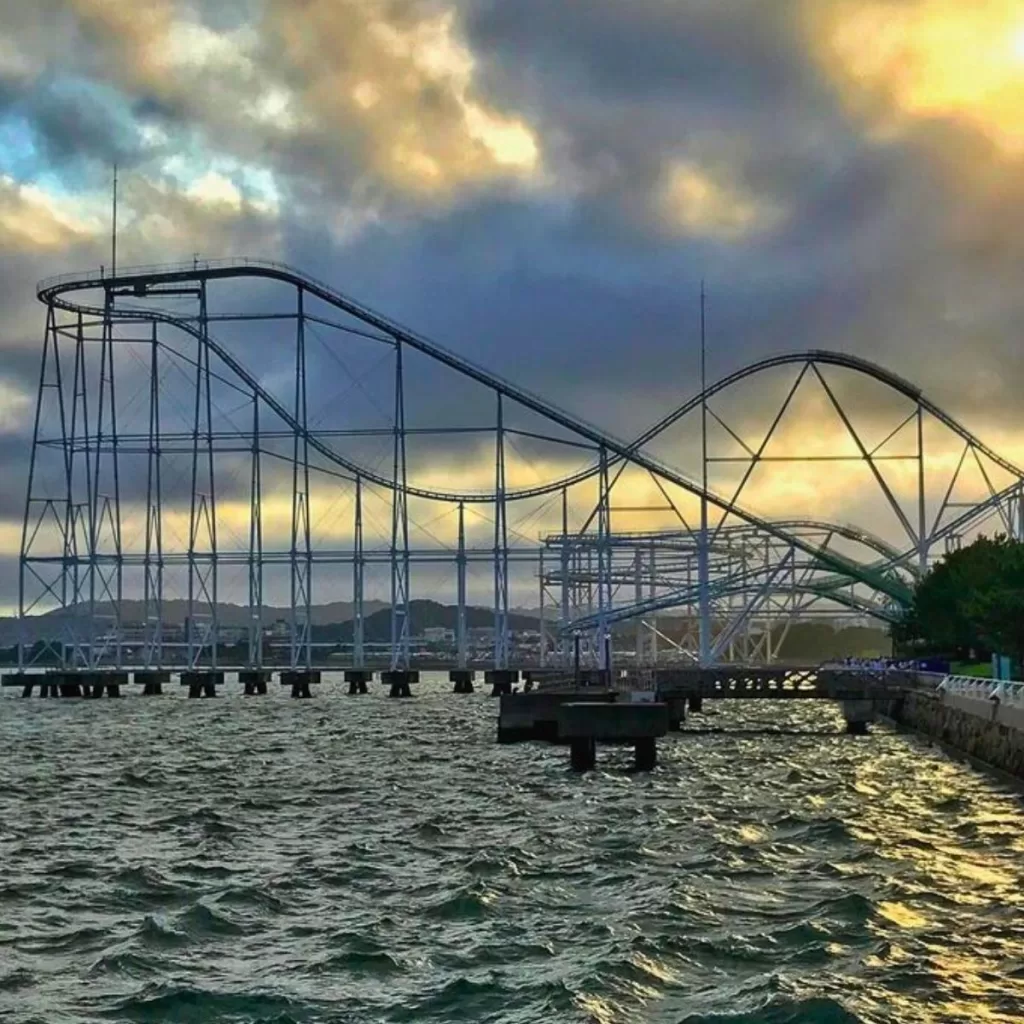 Hakkeijima Sea Paradise is a delightful amusement park located in Yokohama. As a top thing to do with kids, this marine-themed park includes an aquarium renowned for its tuna exhibits, light shows, shopping centers, hotels, and exciting outdoor activity areas.
---
Sankeien Garden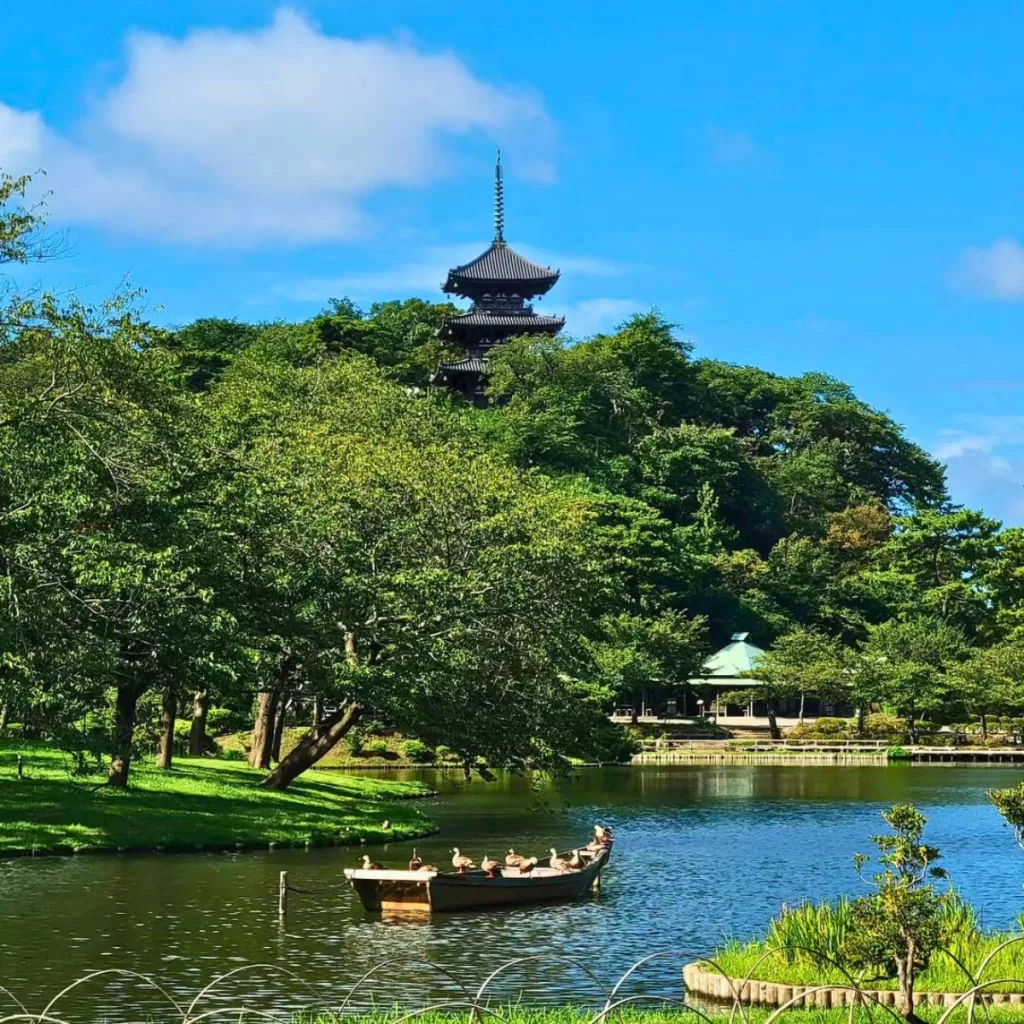 Step into old-world Japan at Sankeien Garden, a sprawling landscape featuring 17 historic buildings carefully relocated here from across the country. Walk along trails through forests, ponds, and meticulously manicured landscapes surrounding traditional tea houses, pagodas, and a 3-story castle. Seasonal blooms reflect in the tranquil inner garden's pond, while scenes from nature are brought indoors through beautiful artwork. With its seamless blend of natural beauty and cultural relics from Japan's past, Sankeien makes for a relaxing escape right in Yokohama's heart.
Sankeien Garden hosts a magical evening light show that illuminates historic landscapes and buildings with creative light installations every autumn. Stroll along lantern-lit pathways as the garden transforms into a fairytale-like scene. See the ponds and trees dressed in colorful illuminations while traditional architecture glows under multi-hued lighting. Special events include live performances on the garden grounds after dark. Enjoy the enchanting autumn night ambiance from an outdoor dining boat on the pond. Sankeien's light-up creates a romantic evening atmosphere for dates or family outings.
---
Yokohama Red Brick Warehouse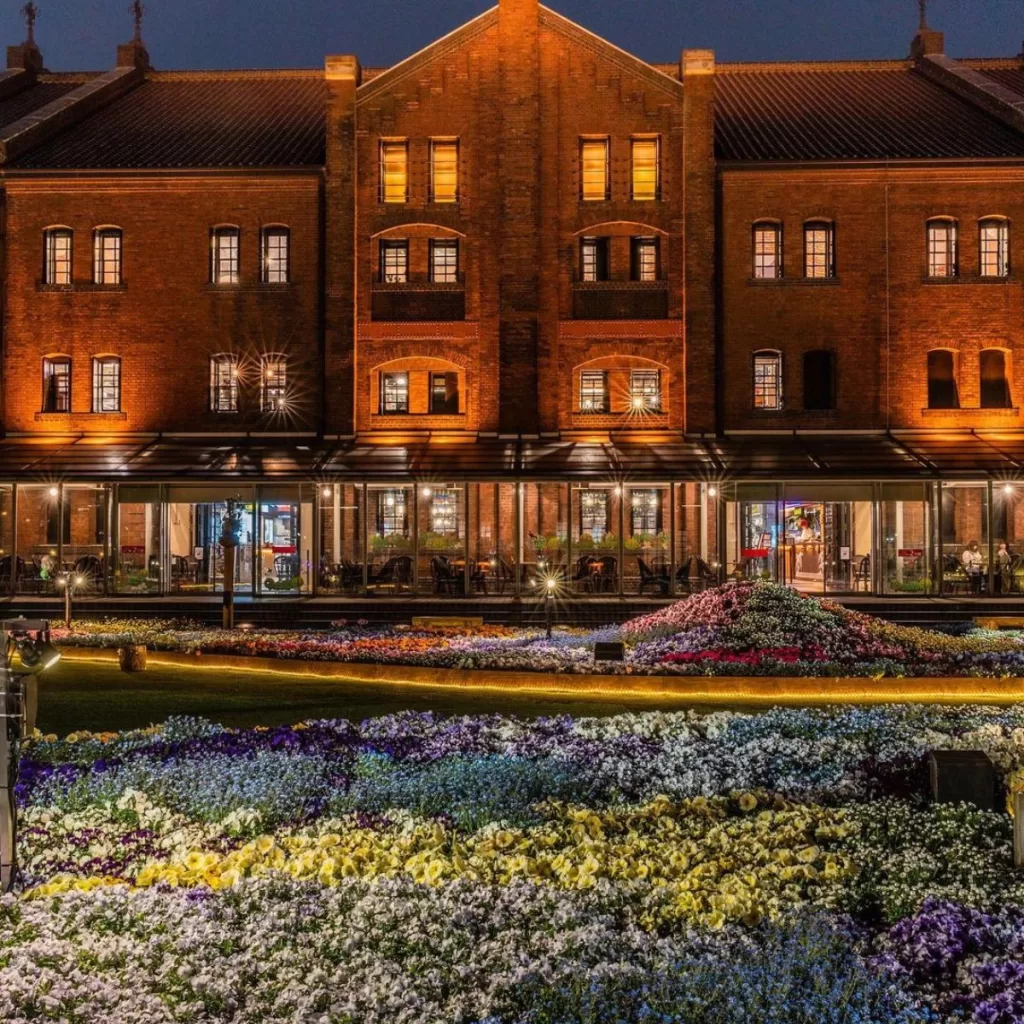 Enjoy Yokohama's shipping port history at the Red Brick Warehouse, two restored brick buildings that now house shops, restaurants, and event spaces. Learn about Yokohama's rise into an international trading hub at the onsite museum before browsing for one-of-a-kind souvenirs. When night falls, colorful lights illuminate the waterfront area, along with street performances, live music, and beer gardens that give this district a lively ambiance. With its good food, entertainment, and bay views, the Red Brick Warehouse area makes for a lively night out in Yokohama.
---
Yokohama Oktoberfest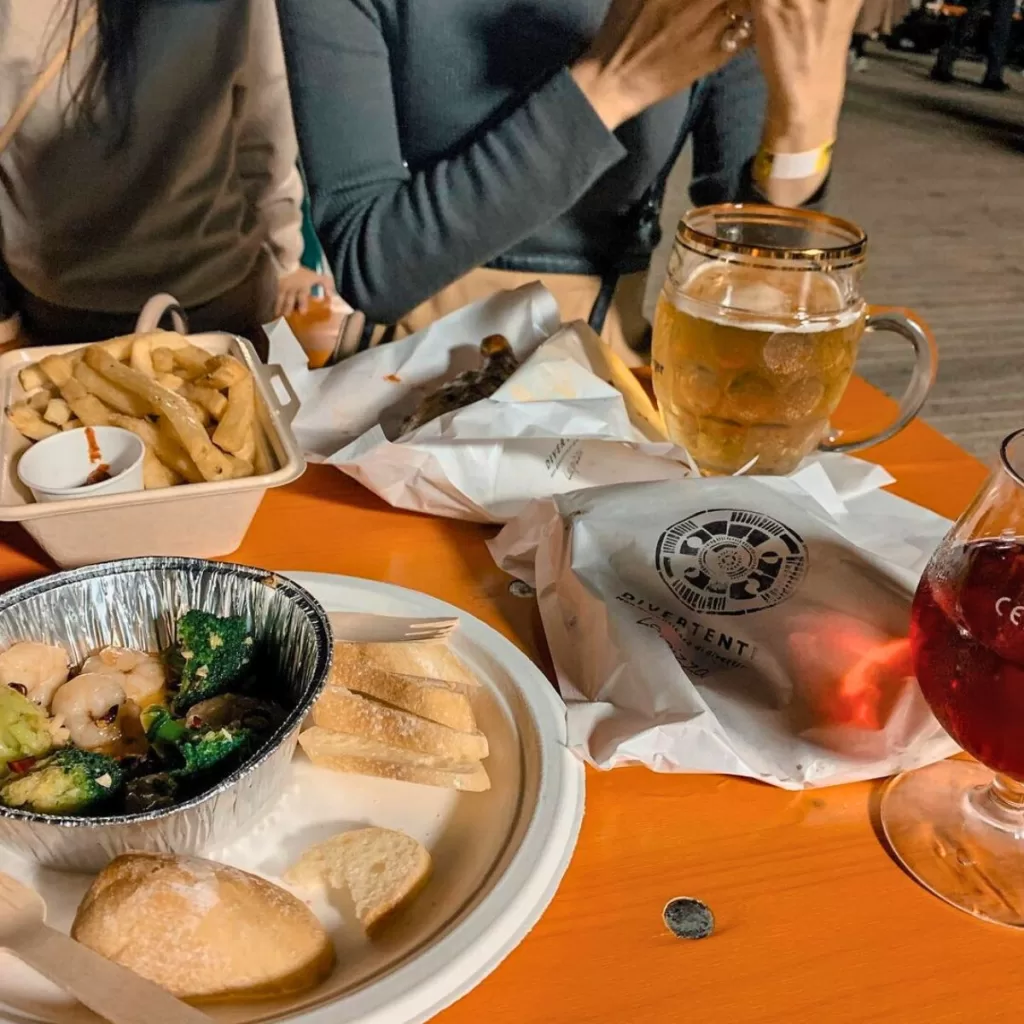 From late September to mid-October, Yokohama holds its take on Oktoberfest with German beer, bratwurst, and Bavarian cheer at Red Brick Warehouse. Rows of beer tents serve a variety of imported German brews along with grilled sausages and pretzels.
Guests can participate in beer-stein holding contests and sing and dance to live oompah band music performing every night. With its lit-up carnival rides and games, Oktoberfest transforms the Red Brick complex into its lively German beer village in Yokohama. Don your lederhosen or dirndls and join the festivities.
---
Noge District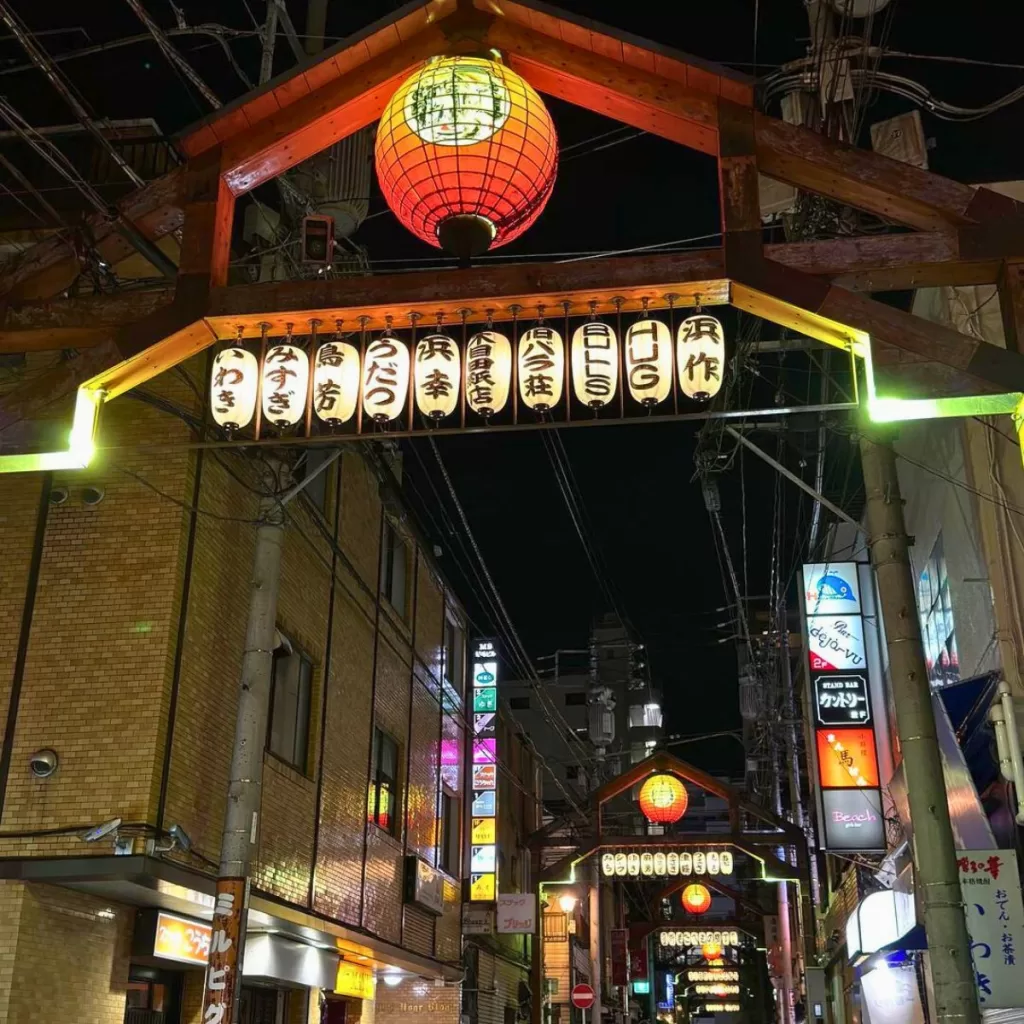 Experience Yokohama's artsy side in the bayside neighborhood of Noge, home to cozy cafes, independent galleries, and creative shops. Spend an afternoon wandering past murals and colorful street art throughout the district. Stop for apple pie and coffee at a cat cafe or browse the racks at vintage boutiques and ceramics stores.
The neighborhood comes alive in the evening with intimate live music and jazz clubs, avant-garde theater, and some of the city's best international dining. With its chilled-out vibe and creative energy, Noge offers a locally-loved neighborhood to explore in Yokohama.
---
Hara Museum of Contemporary Art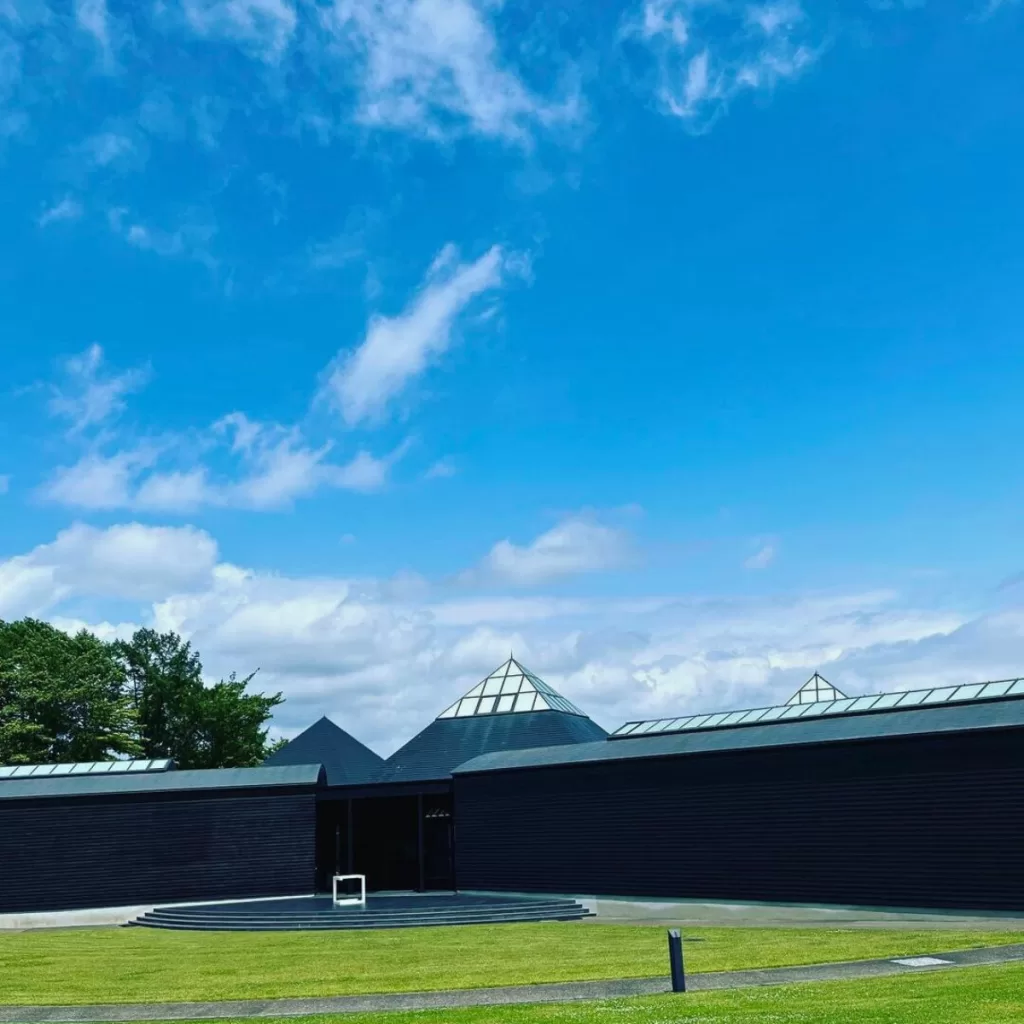 Admire contemporary artworks and architecture at the Hara Museum of Contemporary Art, located within a stunning modernist building designed by Japanese architect Hara Hiroshi. The light-filled galleries showcase rotating exhibitions of inventive works from emerging and established artists in various mediums. Outdoors, stroll through the museum's peaceful sculpture garden overlooking Tokyo Bay.
Enjoy views through floor-to-ceiling windows at the cafe while sampling light fare and coffee. With its serene setting, innovative exhibitions, and sleek architecture, the Hara Museum is a must-visit for art lovers visiting Yokohama.
---
Yamate and Harbor View Park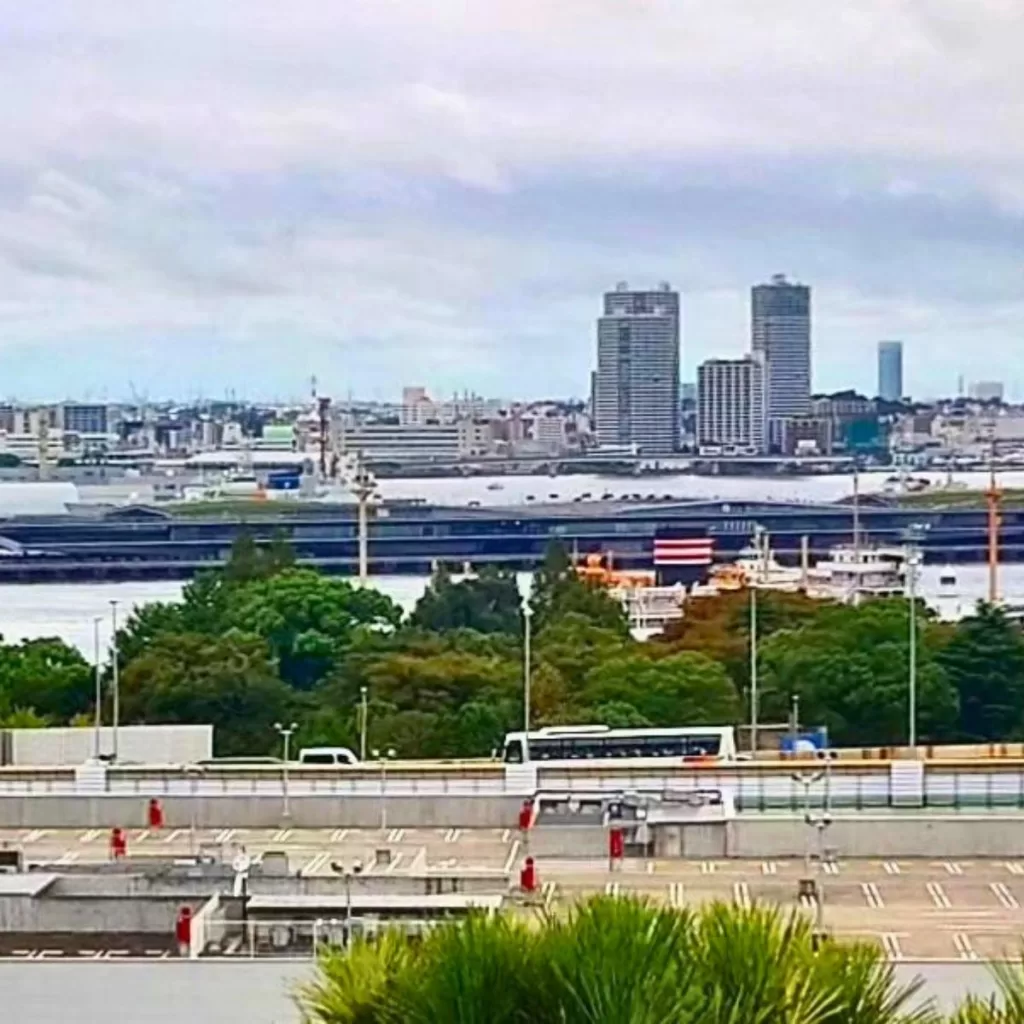 Stroll through Yokohama's charming Yamate neighborhood, also called The Bluff, to see 19th-century Western-style homes overlooking the port city. Walk down Chapel Road, lined with beautiful churches and hilltop houses that give the area a vintage European feel.
Then, go to Harbor View Park for excellent sea views, Yokohama Bay Bridge, and the beautiful cityscape at sunset. Treat yourself to a boat ride at night when Yokohama truly sparkles. With its pretty scenery, historic architecture, and waterfront access, Yamate and Harbor View Park showcase Yokohama at its best.
---
Minato Mirai Waterfront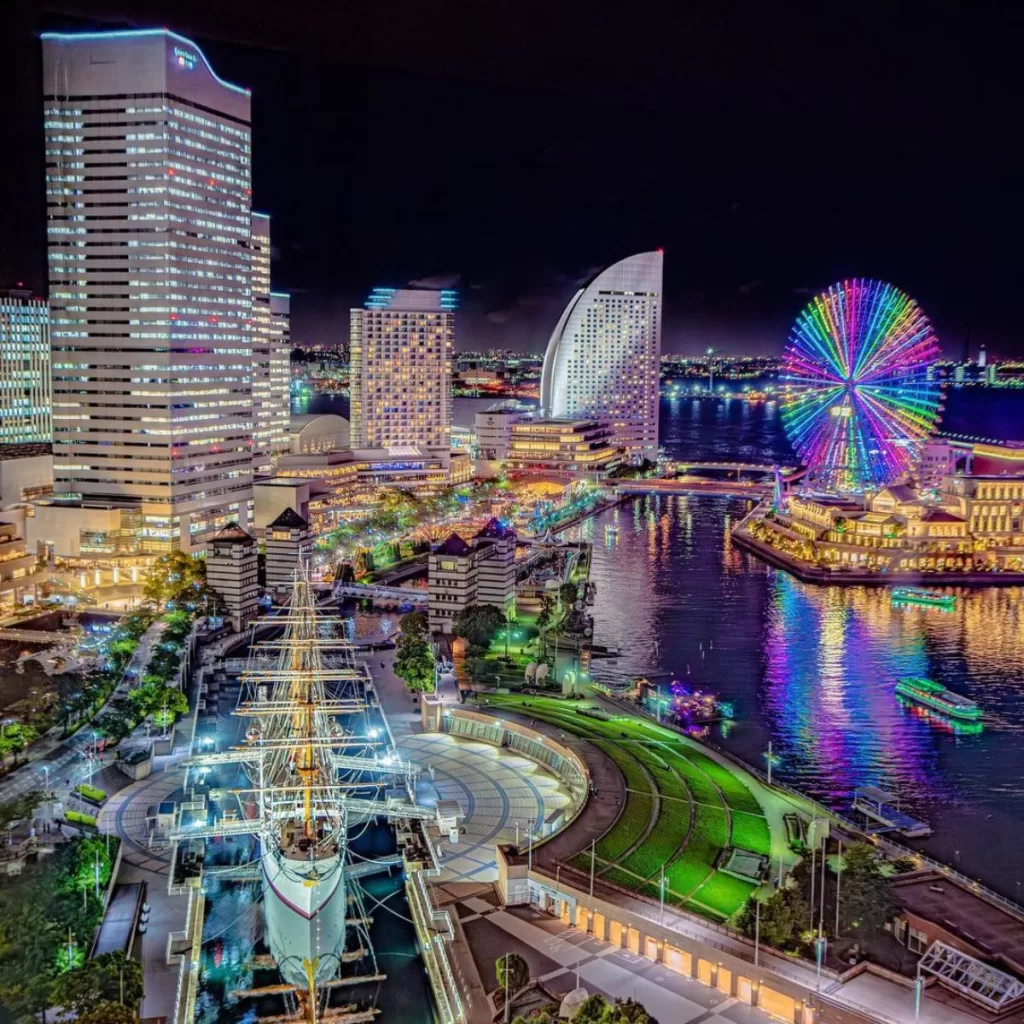 Yokohama's scenic waterfront district, Minato Mirai, features parks, art museums, and the landmark Landmark Tower – Japan's tallest building. Stroll through Dockyard Garden, a spacious park with fountains and greenery. Browse modern artworks at the SOGO art gallery or check out souvenir boutiques. When evening hits, visit Sea Paradise Aquarium to see nightly light shows with 3D-mapped projections on the building.
Yokohama's futuristic Minato Mirai 21 district offers plenty to see, do, and eat along the waterfront. Take a stroll and admire the contemporary architecture, from the sleek high-rises of Landmark Tower and Queen's Square to the Pacifico Yokohama convention center's sail-shaped roof. Visit the Pokemon Center store inside the Red Brick Warehouse complex or browse the luxury boutiques of World Porter's mall. When night falls, colorful lights illuminate Ferris wheels, buildings, and parks, creating a dazzling atmosphere.
Round out the day with dinner at Chinatown or a microbrew at one of the area's craft beer bars. With its modern energy and scenic waterfront setting, Minato Mirai 21 should be noticed.
Minato Mirai 21 provides city highlights and relaxing downtime along Yokohama's port. Photography lovers will appreciate shots of the unique architectural structures dotting the water's edge. An afternoon can be spent strolling through boutiques and playing games in vibrant arcades. When the sun sets, take in the technicolor light shows and boardwalk entertainment while the skyscrapers glow against the night sky. With its vibrant new-city feel and beautiful bayside location, Minato Mirai 21 is a must-visit.
---
Cup Noodles Museum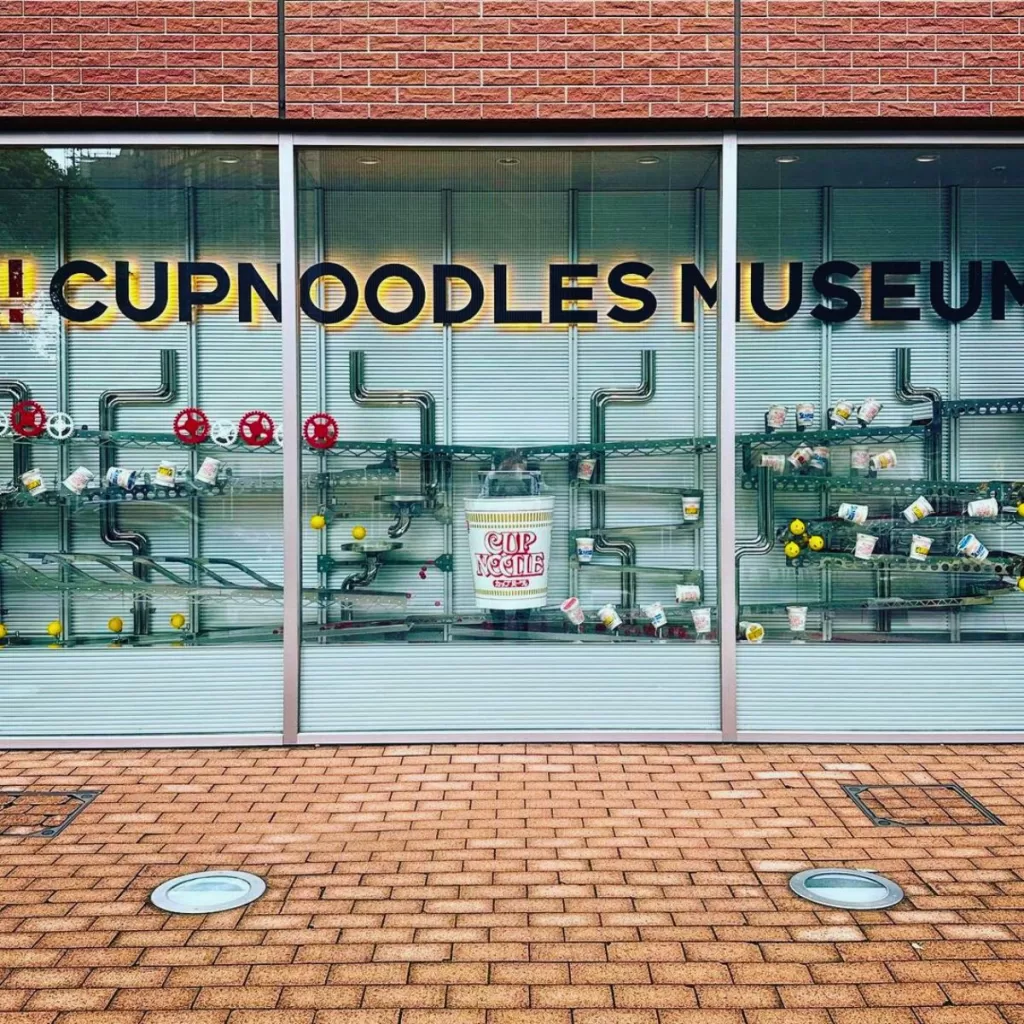 The one-of-a-kind Cup Noodles Museum celebrates instant ramen, from its invention to creative flavorings. Learn about Momofuku Ando, the creator of instant ramen, through exhibits showcasing artifacts like his original shed laboratory.
Make your own customized Cup Noodle to take home and try samples from around the world in the Tasting Room. Kids will love the hands-on activity stations, while adults can enjoy unique ramen and snacks at the onsite restaurant. For something only found in Yokohama, spend an entertaining time immersed in ramen culture here.
---
Yokohama Cosmoworld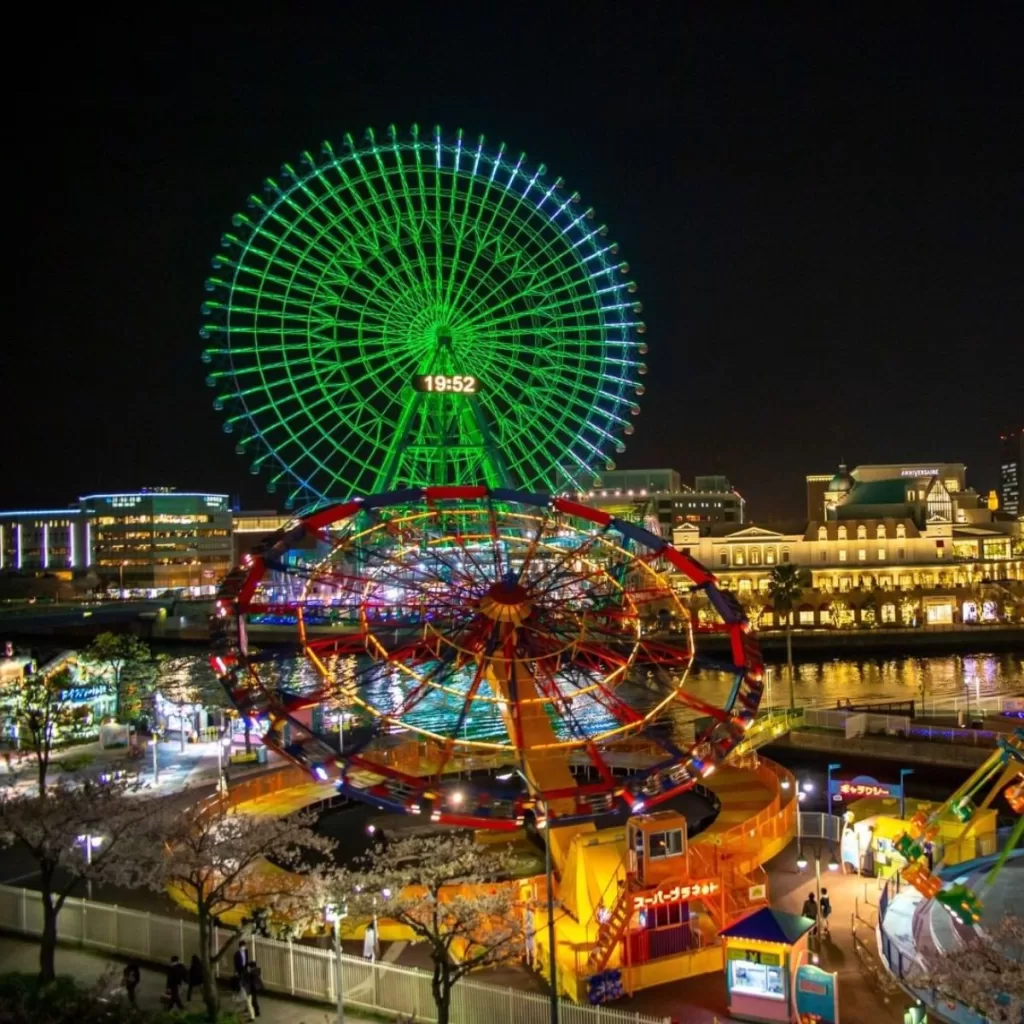 Located in scenic Yamashita Park, Cosmoworld amusement park offers family-friendly rides, games, and attractions with a retro sci-fi theme. Take a futuristic walk above the park's neon-lit central lagoon. Jump on the Ferris wheel for sky-high views of Yokohama or spin through space on rollercoasters like the Sky Drop and Space Mission.
In the evening, one side of the lagoon erupts with fireworks while the other has spectacular laser light shows. With its fun rides, illuminations, and bay views, Cosmoworld provides entertainment for all ages, day or night.
---
Yamate Bluff Promenade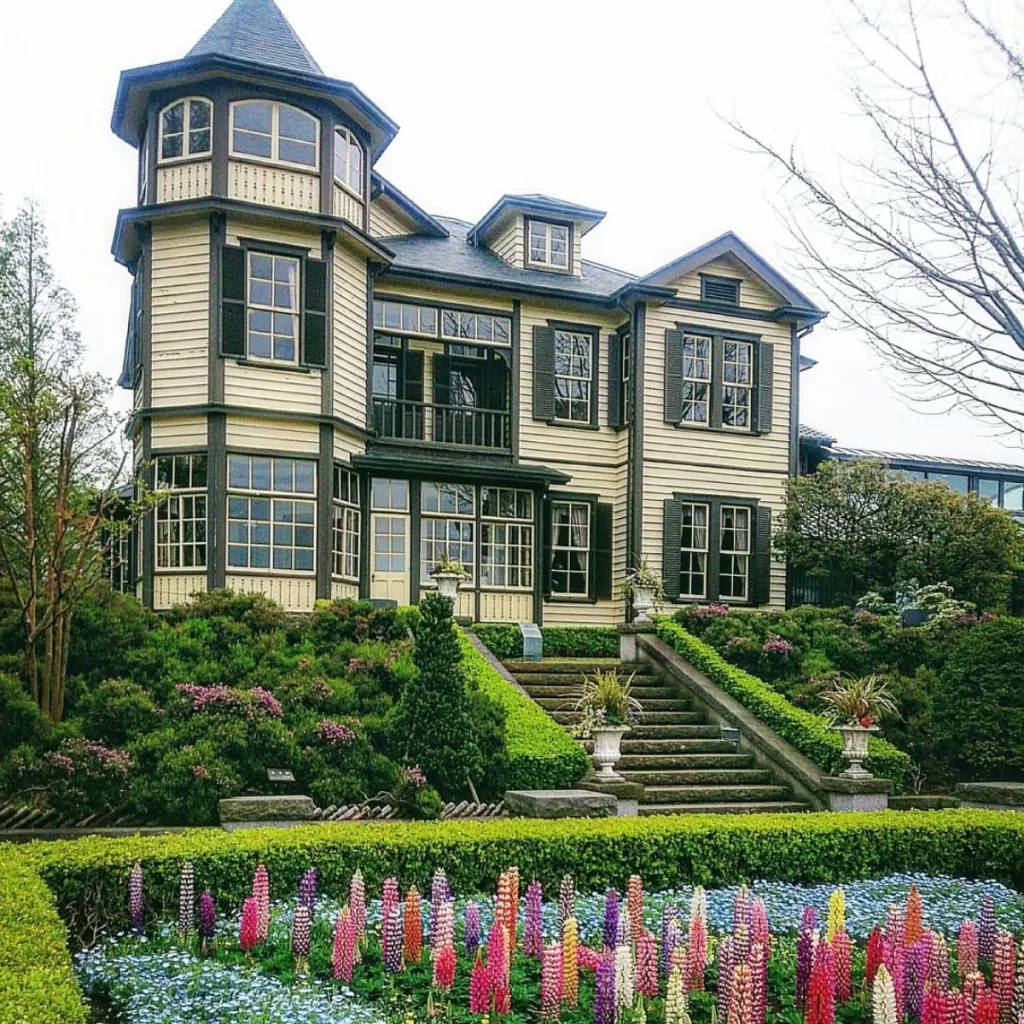 For striking city views, walk along the Yamate Bluff Promenade overlooking Yokohama's waterfront and port area. Start in Motomachi Park, with its European-style buildings, before reaching the oceanside walking path. Stroll past public art and flowering gardens to take in views of the Bay Bridge, ferries crossing the harbor, and the on-water pavilion of Osanbashi Pier.
Nearby cafes and ice cream shops offer perfect pit stops. As the sun sets, watch as Yokohama's skyscrapers begin to twinkle in an enchanting light display.
---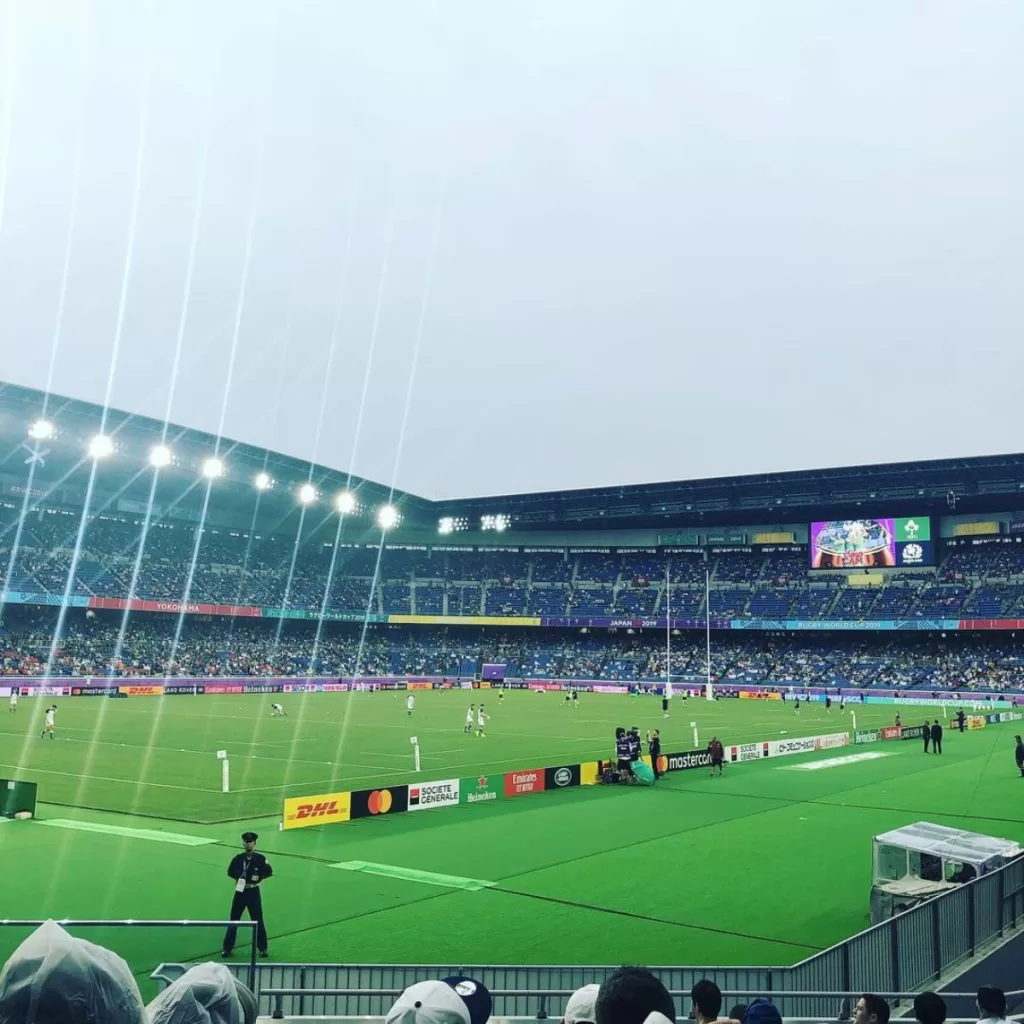 Get an inside look at Japan's premier soccer stadium during a guided tour of Nissan Stadium, home to the professional Yokohama F. Marinos team. Visit the team locker room, press box, and premium seating areas for a behind-the-scenes glimpse of match day action. Walk down the players' tunnel onto the pitch for field-level views of this massive 70,000-seat arena.
See the three-tiered ocean-blue seats surrounding the field and learn some soccer history at the stadium museum. With reasonable prices and easy metro access, a Nissan Stadium tour is a fun outing for sports fans visiting Yokohama.
---
Yokohama Doll Museum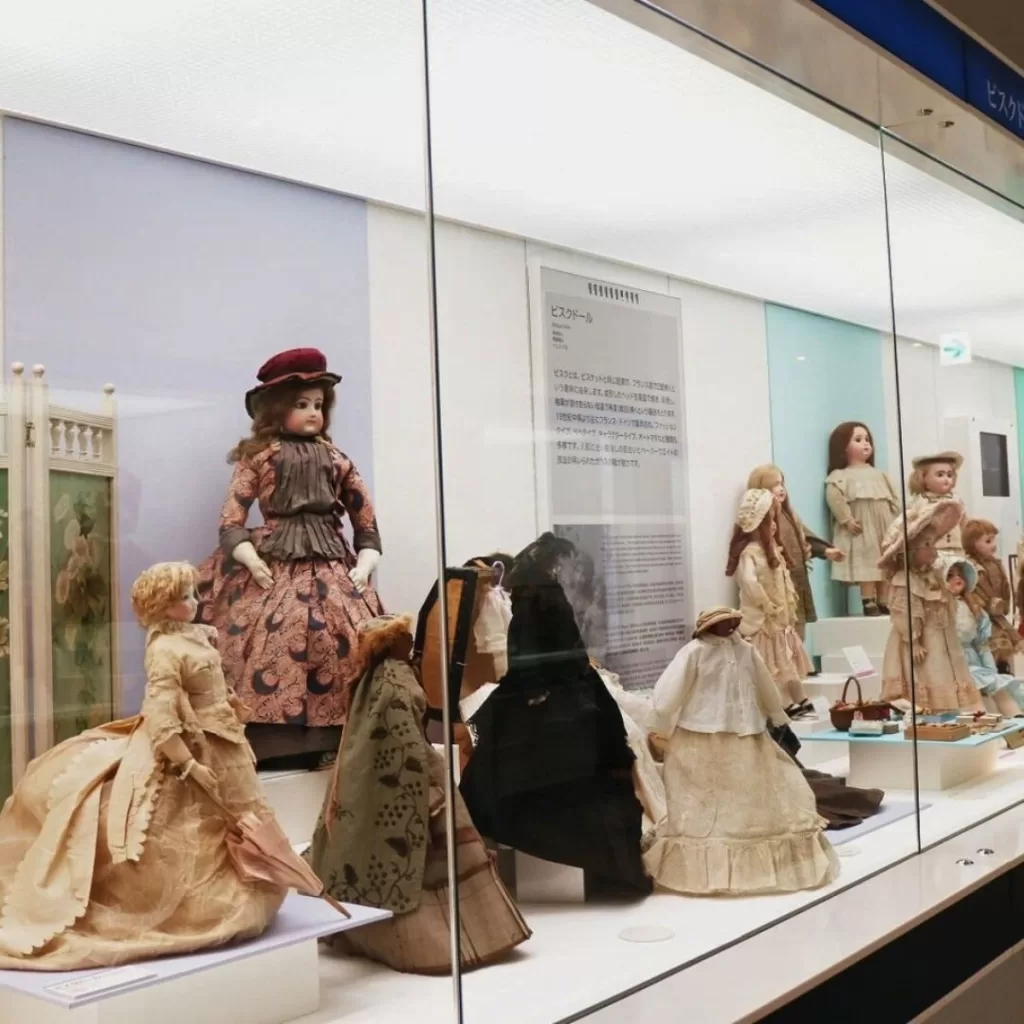 Tracing Japan's doll-making history from the 1700s onward, the Yokohama Doll Museum displays a charming collection of traditional dolls and toys. See intricate Gosyo ningyo dolls made to decorate royal palaces, traditional clay Hakata dolls, and early Japanese baby dolls made of wood. Seasonal exhibits feature toys and dolls themed around events like Hinamatsuri, Children's Day, and the New Year.
Stop by the workshop area to watch repair demonstrations by artisans who maintain the museum's centuries-old collection. This museum offers a peek into Japan's toy-making arts with detailed exhibits and hands-on learning.
---
Zoorasia
For close encounters with exotic wildlife, visit Zoorasia Zoo within Yokohama's expansive Negishi Park. Get eye-level with giraffes, feed carrots to friendly elephants, and watch active orangutans and gorillas swing through their habitats. Unique to Japan is Zoorasia's panda exhibit, home to several of the adorable black and white bears.
Hop on the monorail for quick transit between zones like Wild Africa, Asian Tropics, and the elephant habitat. With spacious enclosures mimicking natural environments, Zoorasia provides meaningful wildlife experiences for kids and adults.
---
Kawasaki Warehouse
Once an industrial warehouse district, Kawasaki Warehouse has transformed into a youthful entertainment hub filled with arcades, bowling alleys, and laser tag arenas within retro-style buildings. Get your adrenaline pumping at game centers with rides like the Skydiving Simulator or battling friends in fighting games. Enjoy bowling under blacklights at bright, futuristic alleys like Round 1 Stadium.
Grab some conveyor belt sushi between activities before trying karaoke rooms decked out in fun themes. With its neon-lit diversions just a short train trip away, Warehouse makes for an entertaining night out in the Tokyo suburbs.
---
Kawasaki Daishi Heikenji Temple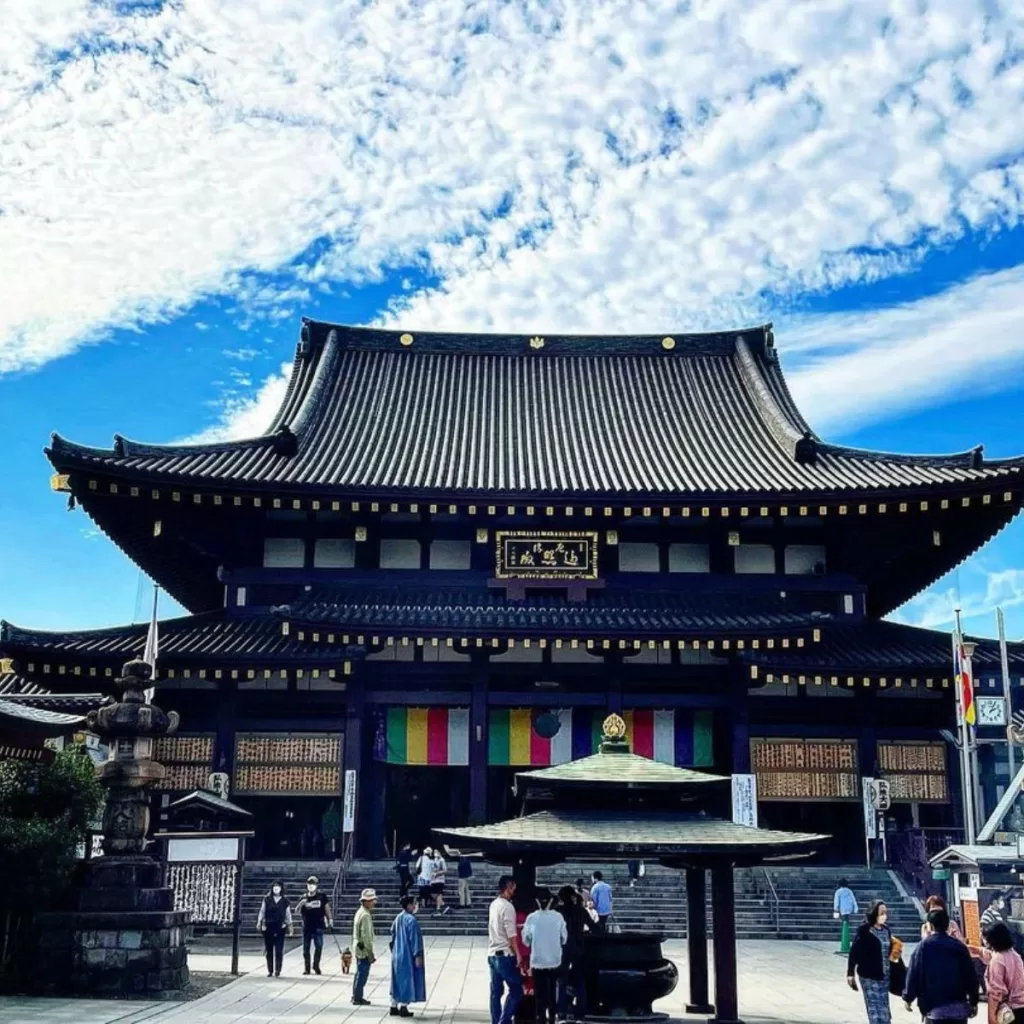 With its bright pagodas rising above the trees, Heikenji Temple makes for an interesting cultural side trip in Kawasaki's industrial outskirts. Founded in 1128 AD, Heikenji was built to guard Tokyo at the mouth of the Tama River.
Walk across the vermilion Kinkyo Bridge and through towering temple gates to reach the main hall. Ring the bell before ascending steps past Buddha statues and ornate Shinto shrines leading up to the hilltop observation deck. From here, see panoramic views across Kawasaki and Tokyo Bay. To see this historic temple at its most atmospheric, visit during the spring lantern festivals.
---
Osaka Aquarium Kaiyukan
Osaka Aquarium Kaiyukan is one of Japan's best aquariums, conveniently located outside Kawasaki Station. The enormous facility introduces visitors to marine environments spanning the Pacific Rim, from Antarctica to the Great Barrier Reef. Walk through acrylic tunnels with fish, sharks, and rays swimming on all sides. See whale sharks gliding through the massive central tank alongside manta rays and thousands of fish.
Other highlights include the playful penguins, uber-cute seals, and the jellyfish exhibition glowing in ethereal lighting. With entertaining shows and 15,000+ specimens, Kaiyukan is an underwater adventure worth the quick train trip from Yokohama.
---
Happo-in Garden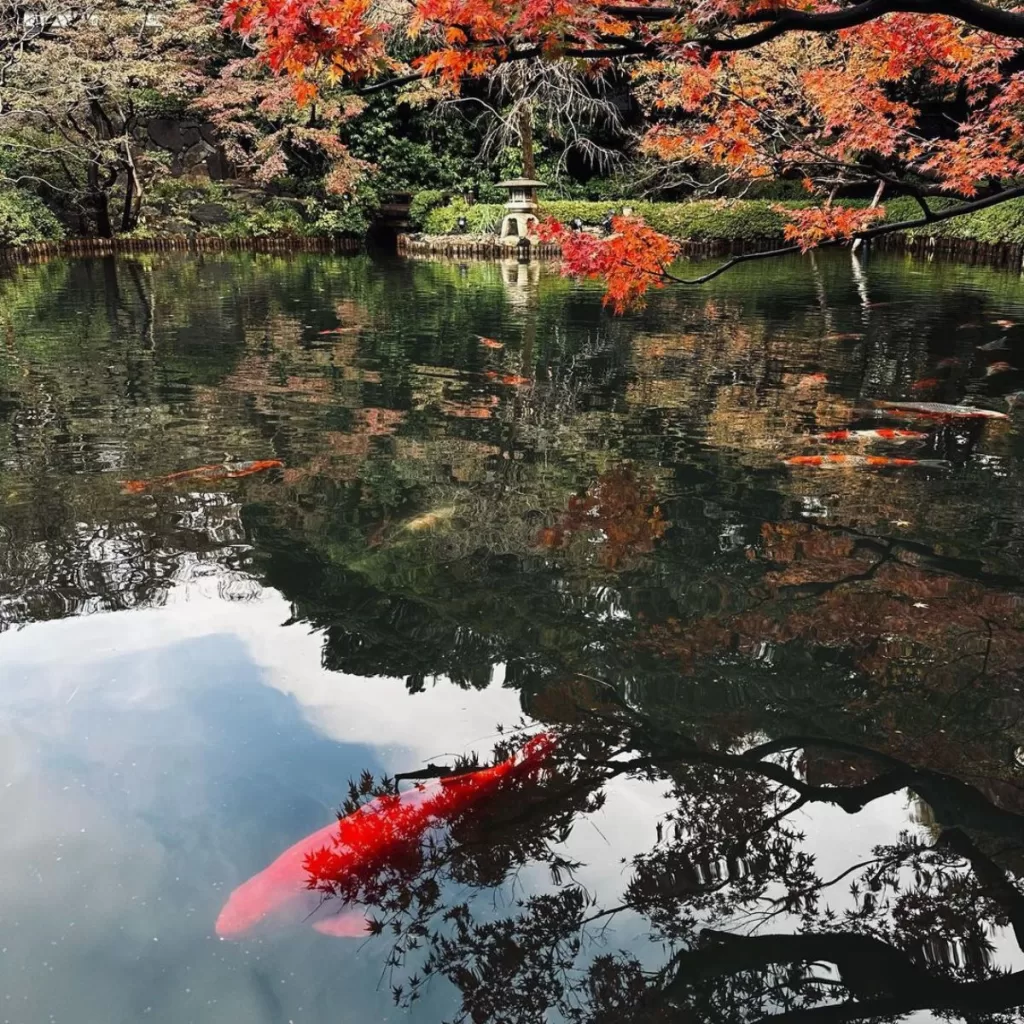 A calm oasis in the Minato Mirai district, Happo-en is a traditional landscape garden open to the public within a wedding venue. Stroll along paths past bonsai trees, tranquil ponds filled with koi fish, and stone lanterns that lead to a small shrine. Have a cup of matcha green tea overlooking the garden or wander the bonsai museum.
Visit in spring to experience the plum and cherry blossoms – early bloomers that flower from late February through March, before most sakura trees around Tokyo. For a peaceful break surrounded by nature in the city, spend an afternoon relaxing in this cultural garden.
---
Japanese Sake Brewery Tour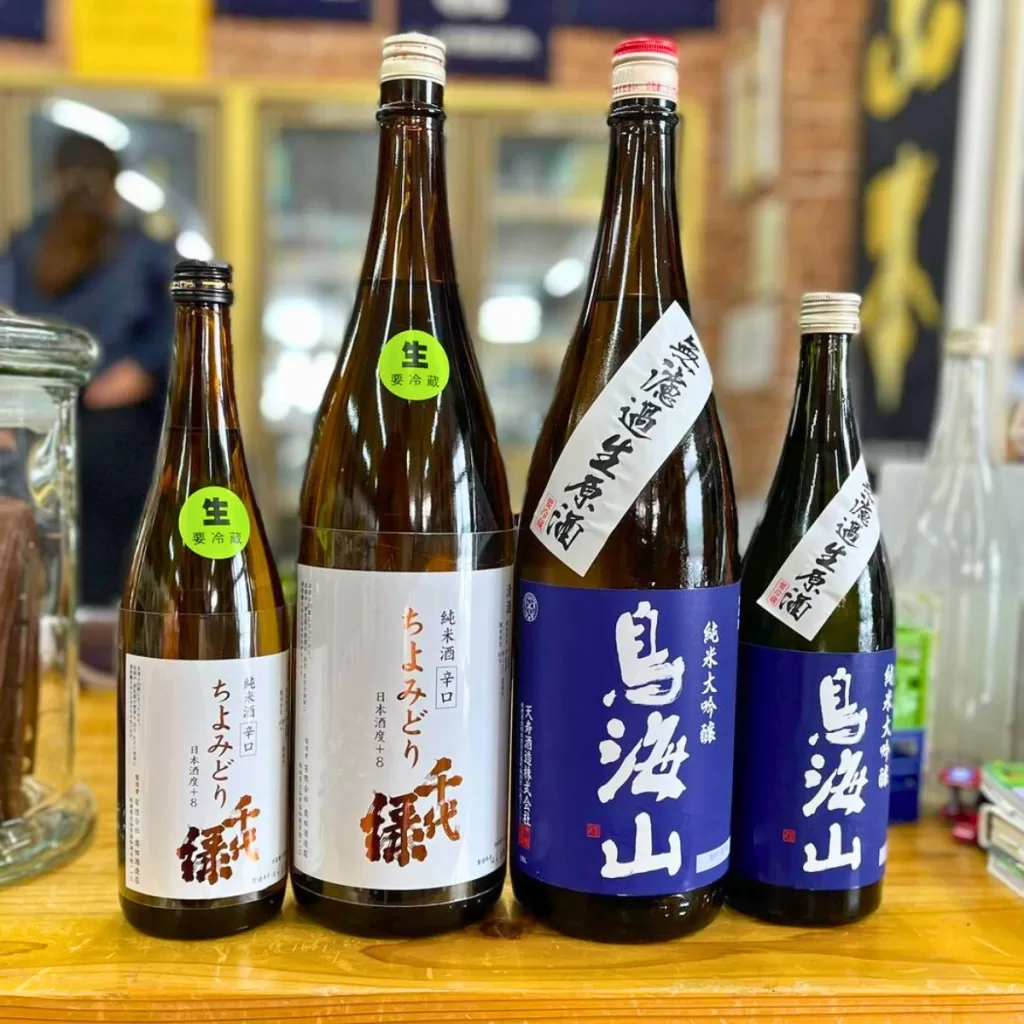 Get an inside look into Japan's sake brewing process during a guided tour at one of Yokohama's local breweries like Yoshida Brewery or Okuda Brewery. Walk through the fermentation rooms to see the wooden vats where rice mash transforms into alcohol. Learn each step, from polishing the grains to pressing and pasteurizing the final beverage.
Finally, sip on freshly brewed sakes paired with local snacks like sashimi and pickles. Buy a bottle at the end to take home. For an in-depth look at Japan's national drink, join a brewery tour and tasting in Yokohama.
---
Yokohama Landmark Tower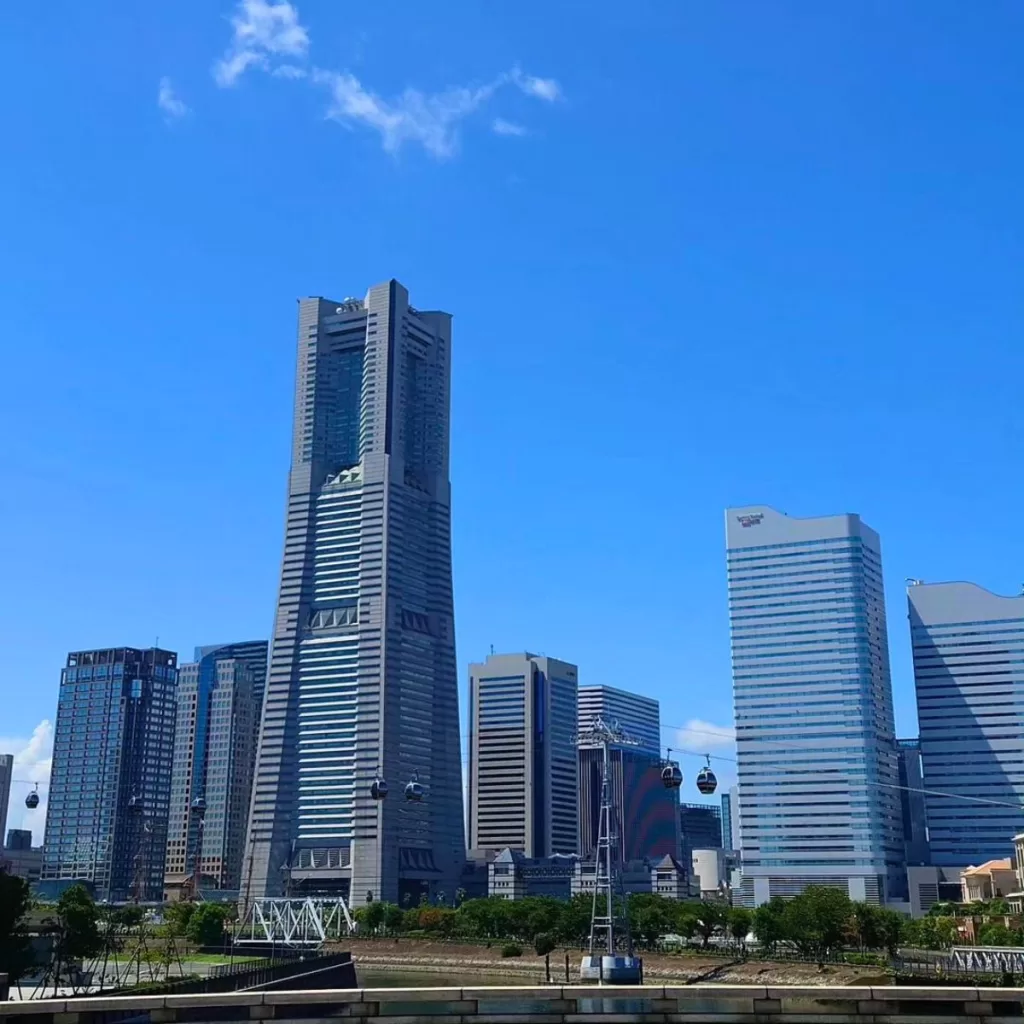 Soaring above the Minato Mirai district, the Yokohama Landmark Tower is Japan's tallest and iconic city landmark. Take the high-speed elevator up to the Sky Garden observation deck on the 69th floor for stunning 360-degree views of Yokohama's sprawling port, the Bay Bridge, and surrounding areas. The deck stays open into the evening, allowing visitors to see the glittering city lights spread out below. Grab a coffee at the cafe or enjoy fine dining at one of the tower's revolving restaurants as you admire the scenery.
In the evenings, colored lights illuminate the exterior of Landmark Tower in an impressive light show. As the symbol of Yokohama's waterfront revitalization, this skyscraper offers prime views and an elevated dining experience.
---
Bay Quarter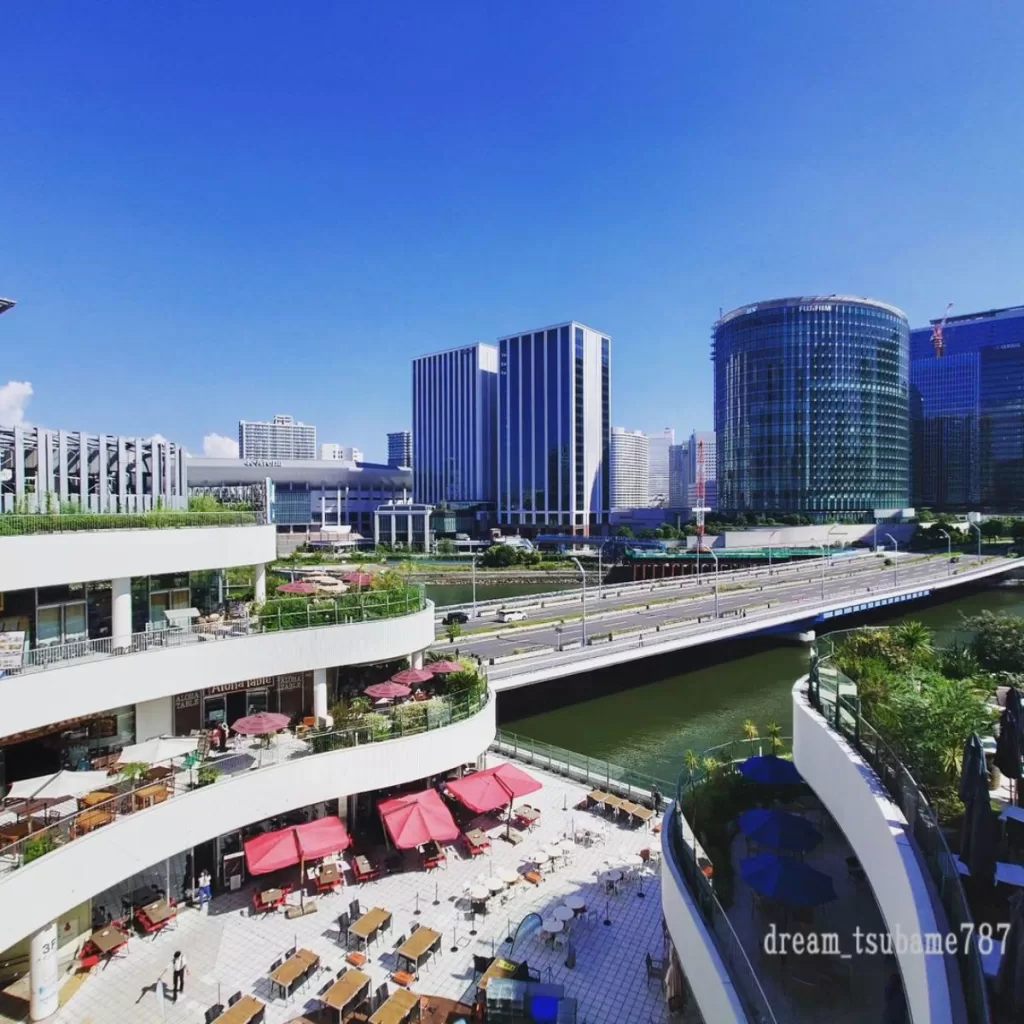 Visit the Bay Quarter complex along Yokohama's harbor for shopping, dining, and waterfront relaxation. Browse trendy fashions and homewares at boutiques, pick up Japanese souvenirs like folding fans and kokeshi dolls, or grab artisanal chocolate at the Royce chocolate outlet. When hungry, choose from ramen, sushi, hot pot, udon, and other cuisine at the international food court. Outside, take a break along the bay or rent a cruiser bike for casual cruising along the waterfront promenade.
As the sun sets, colorful illuminations around the Bay Quarter create a magical atmosphere for evening strolls. With its shopping, dining, and scenery mix, the Bay Quarter invites leisurely hangs along Yokohama's beautiful waterfront.
---
Yokohama Stadium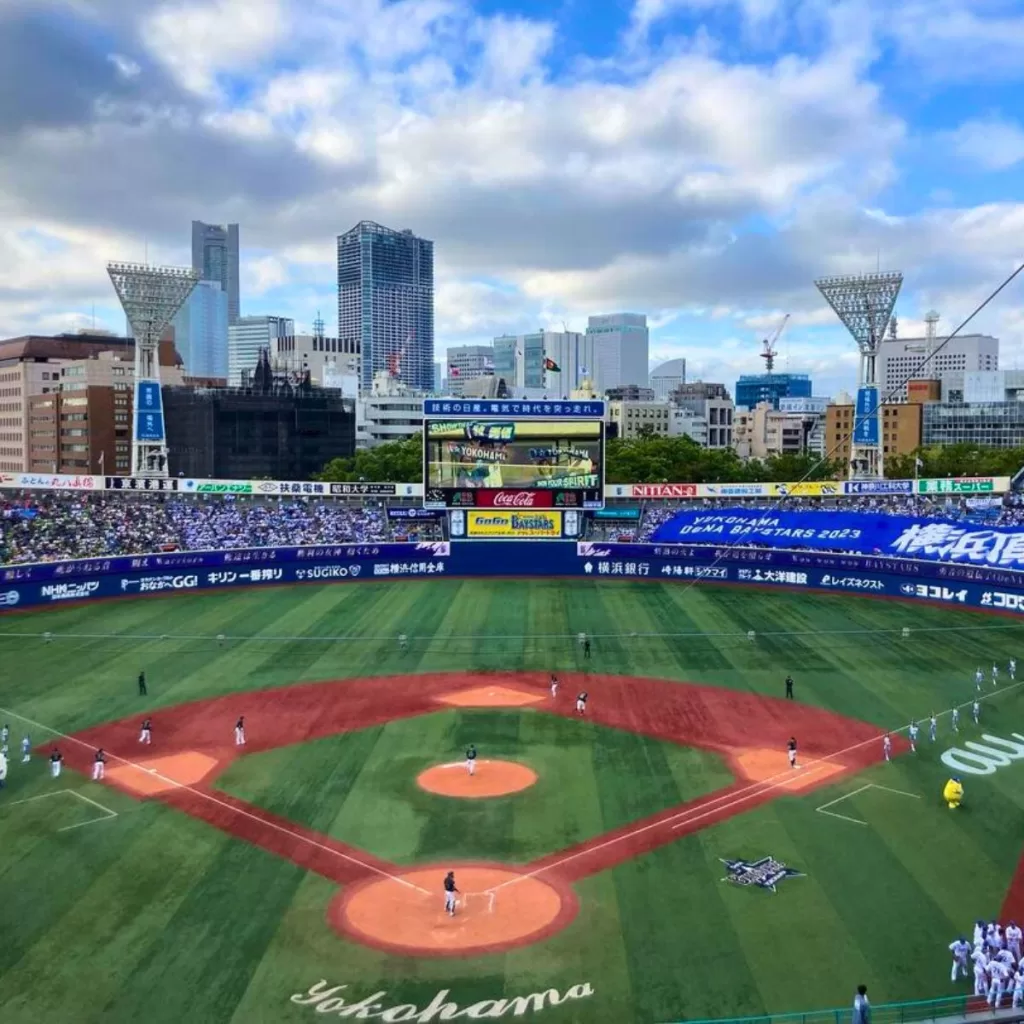 Yokohama Stadium offers a thrilling and lively experience as the home field for the Yokohama DeNA BayStars professional baseball team. Arrive early to wander the stadium grounds, picking up team merchandise and snacks before finding your seat. As game time nears, the crowd's energy heightens in anticipation of the first pitch. Cheer alongside the passionate local fans dressed in BayStars blue and white, waving banners and chanting fight songs. With over 30,000 seats, the spacious stadium allows great views of the games from any vantage point.
Watch players hit home runs over the fences and make skillful catches in the outfield under Yokohama's sunny skies. The upbeat atmosphere continues with entertaining crowd chants, mascot dances, and between-inning games. After an action-packed game, you may leave a new BayStars fan. Attending a pro game at Yokohama Stadium offers an unforgettable taste of Japan's baseball culture.
---
Minato Mirai 21