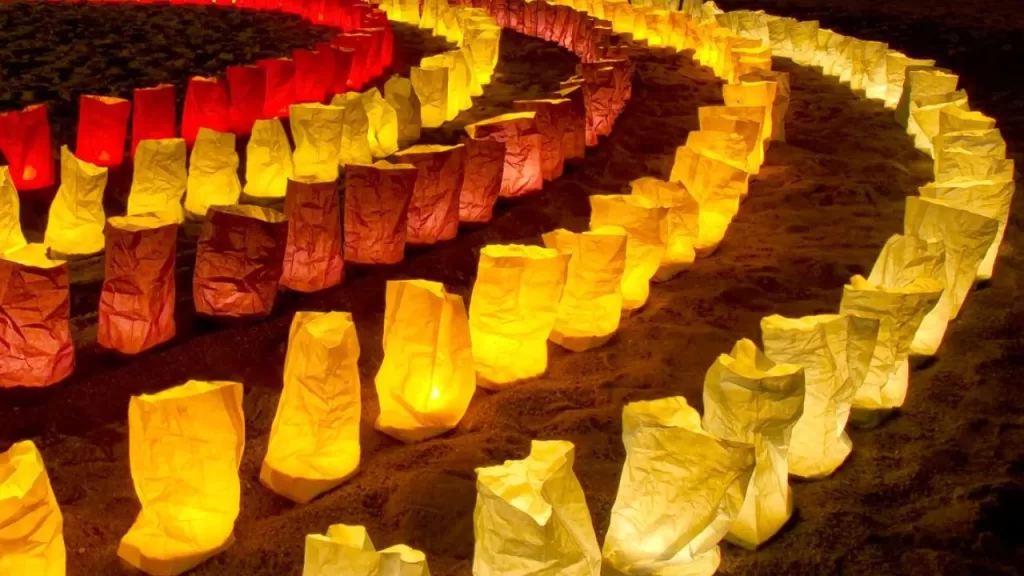 Odaiba Lantern Festival
Immerse yourself in a sea of captivating colors and ethereal beauty at the Odaiba Lantern Festival, where the illuminated lanterns create a mesmerizing ambiance along the waterfront, offering a magical experience that is not to be missed among the enchanting Tokyo Events in July.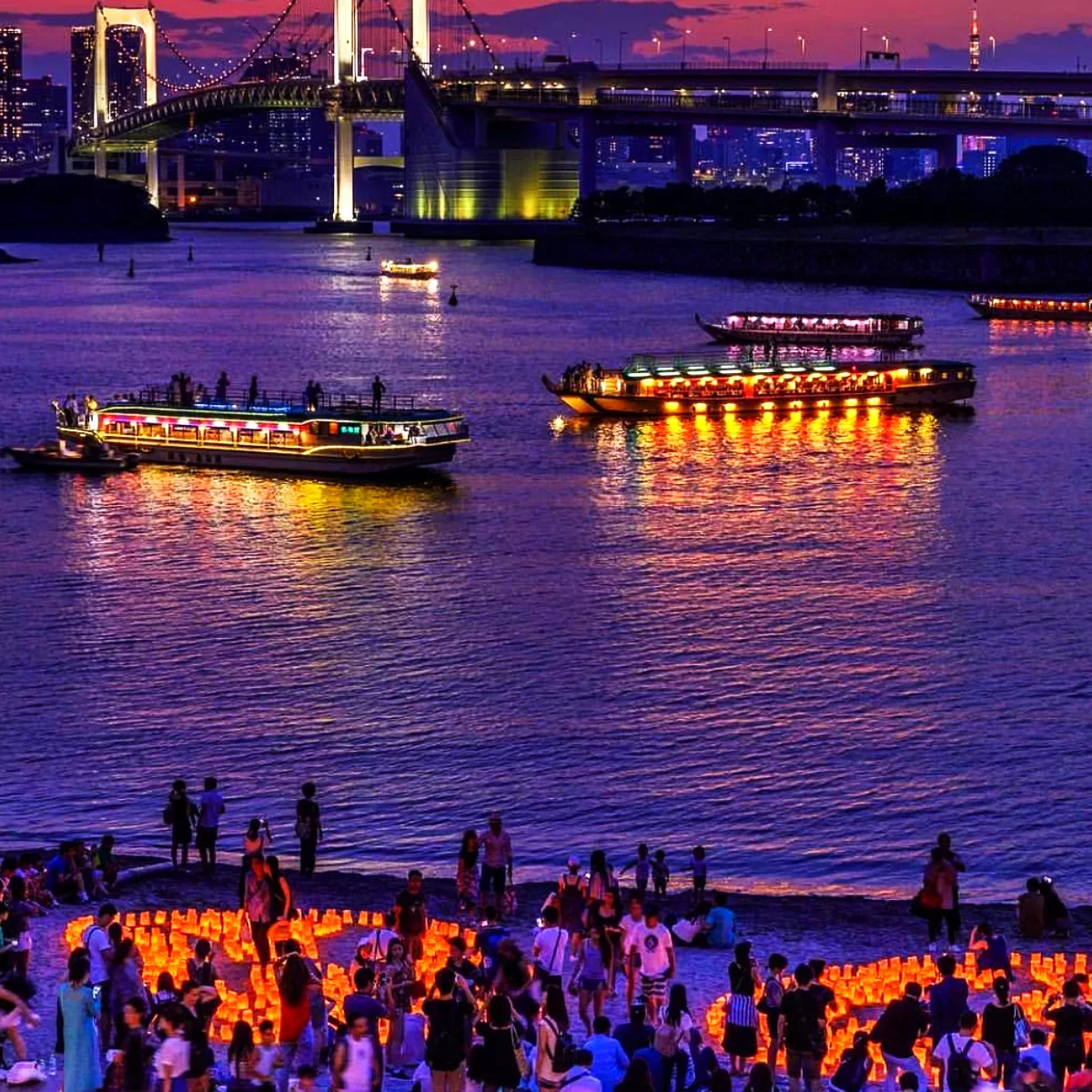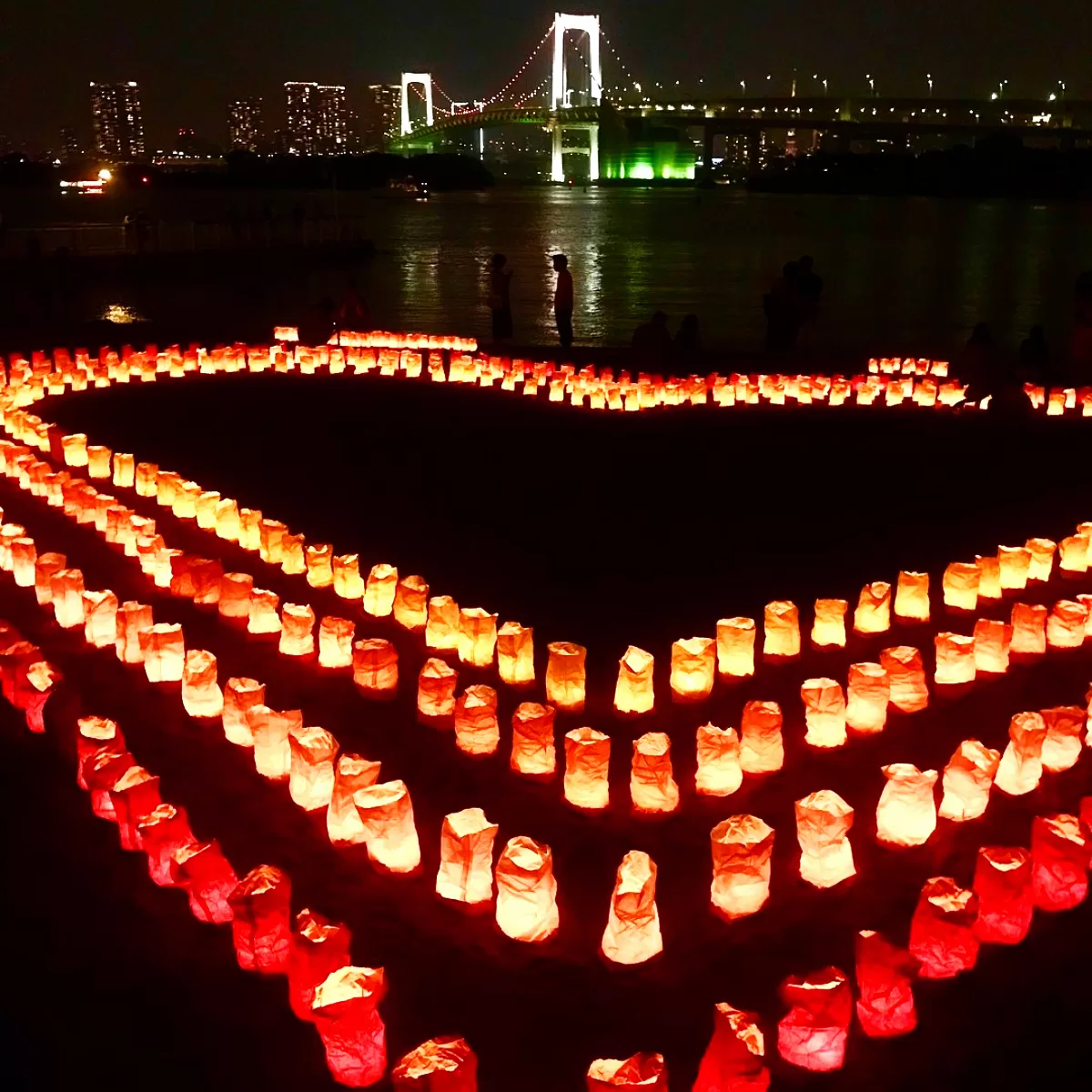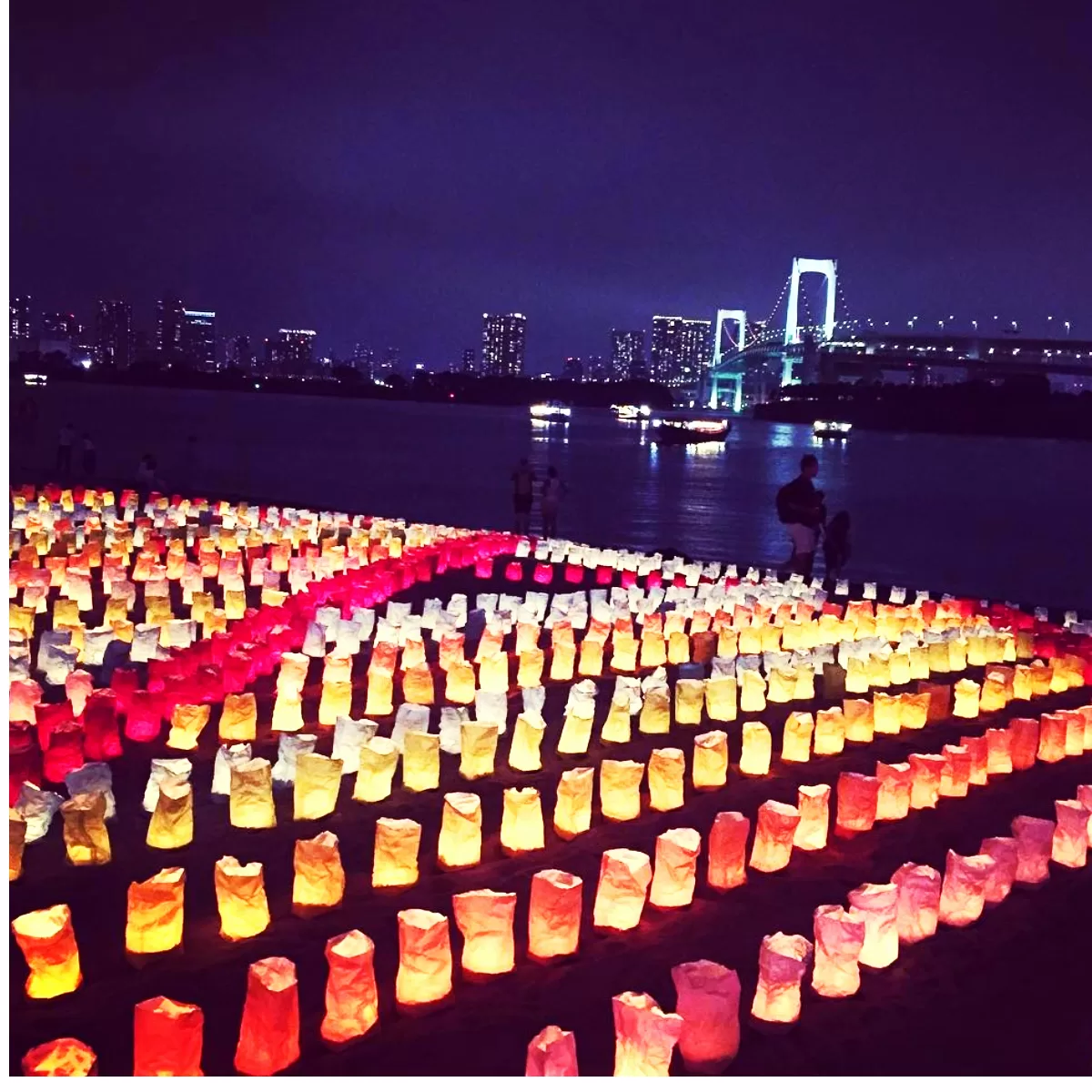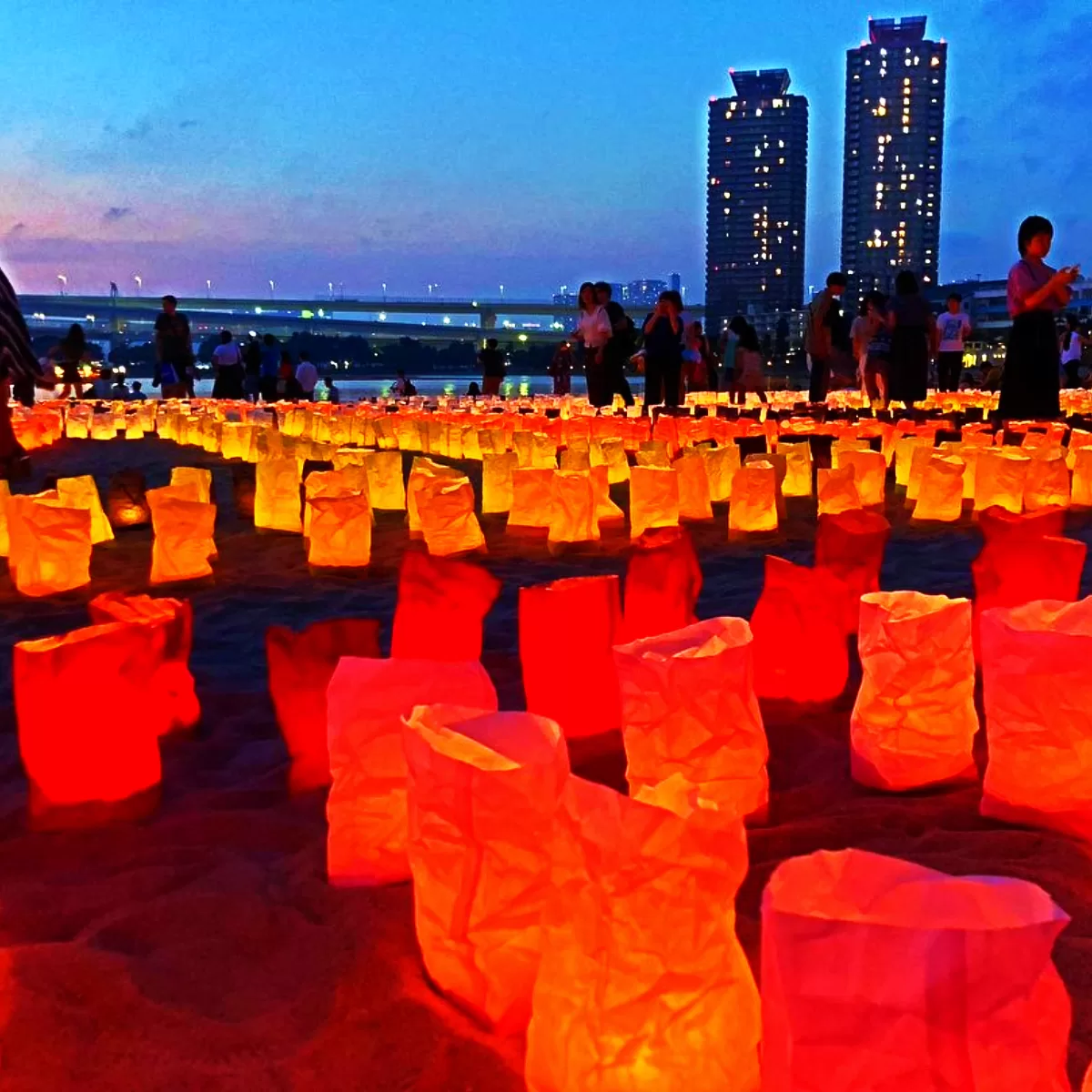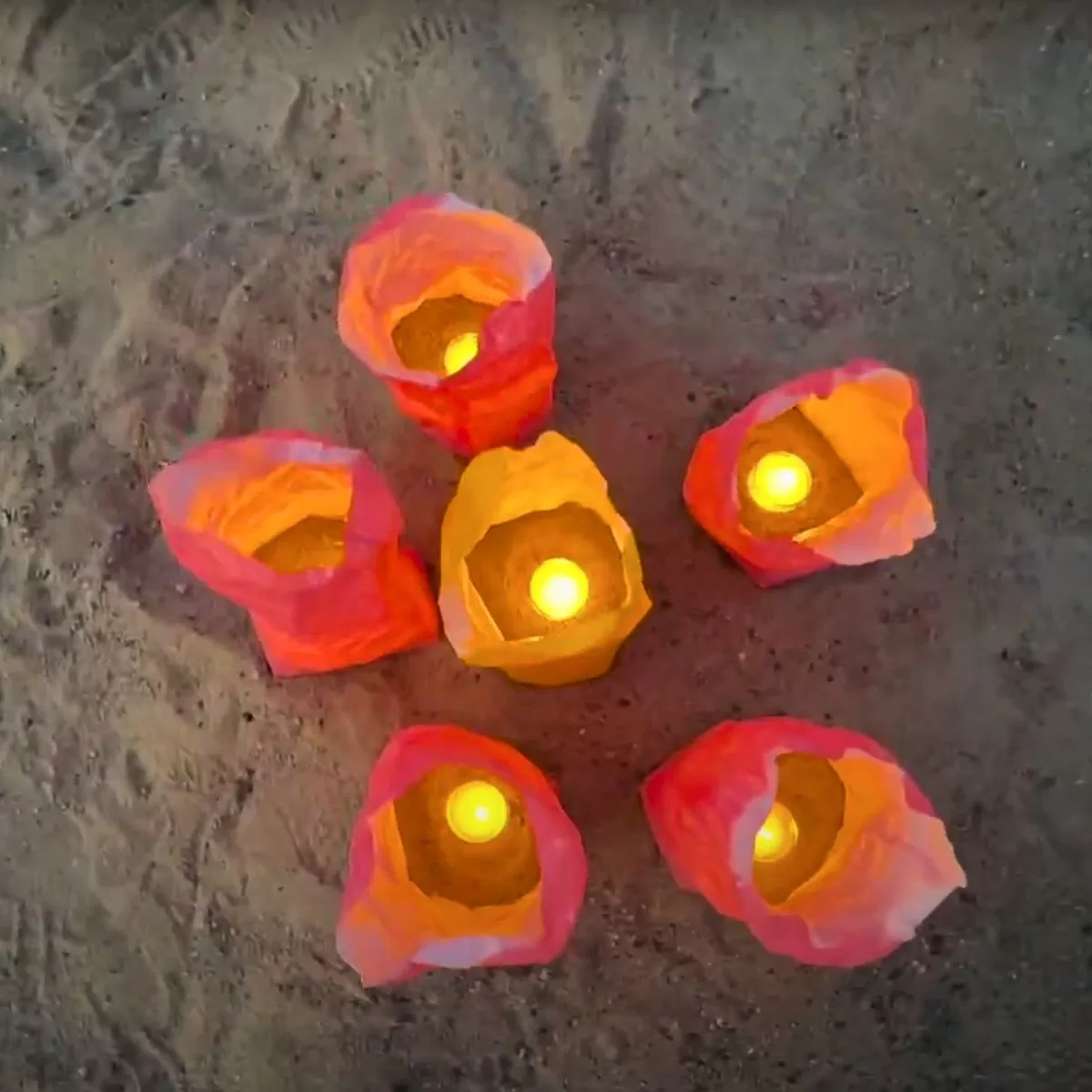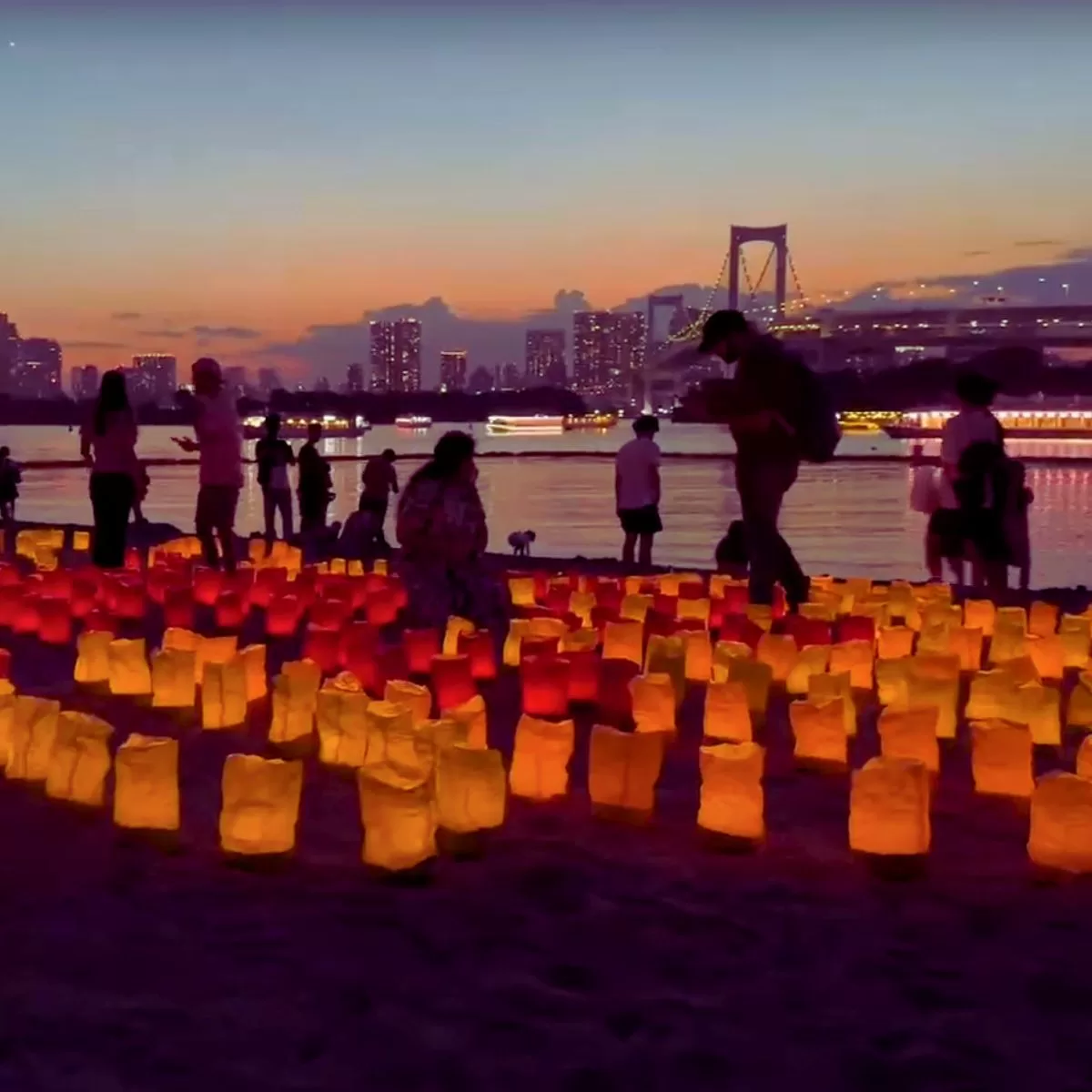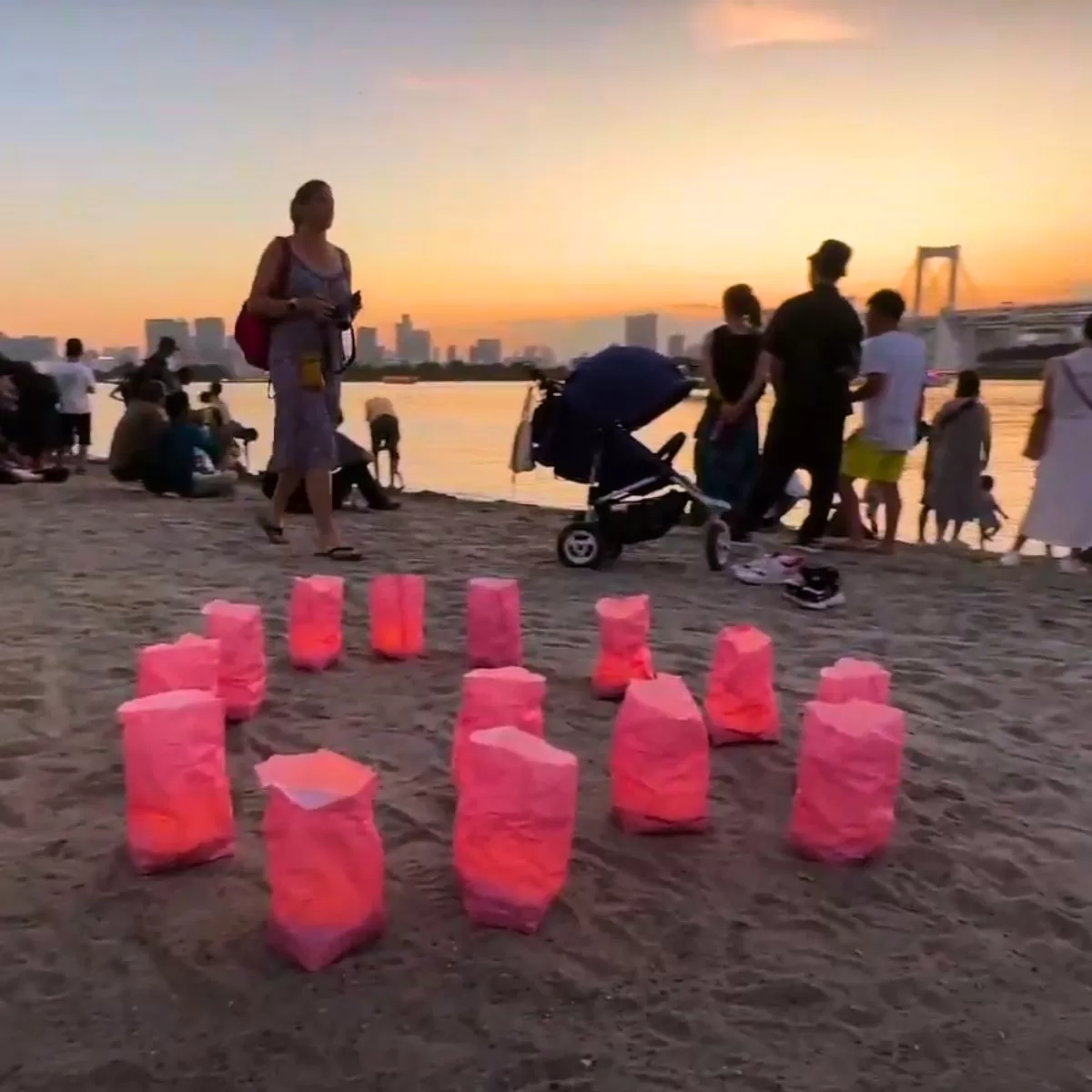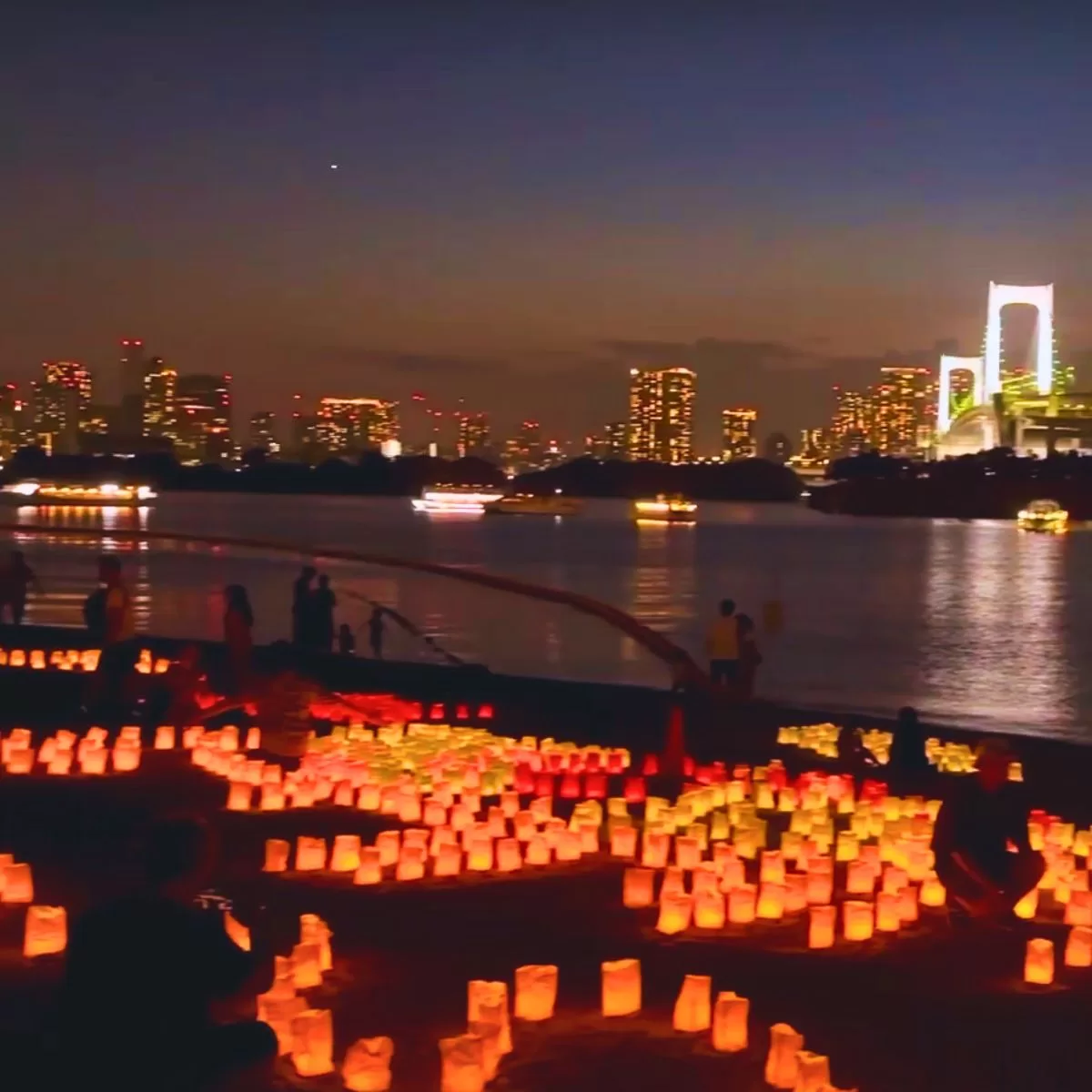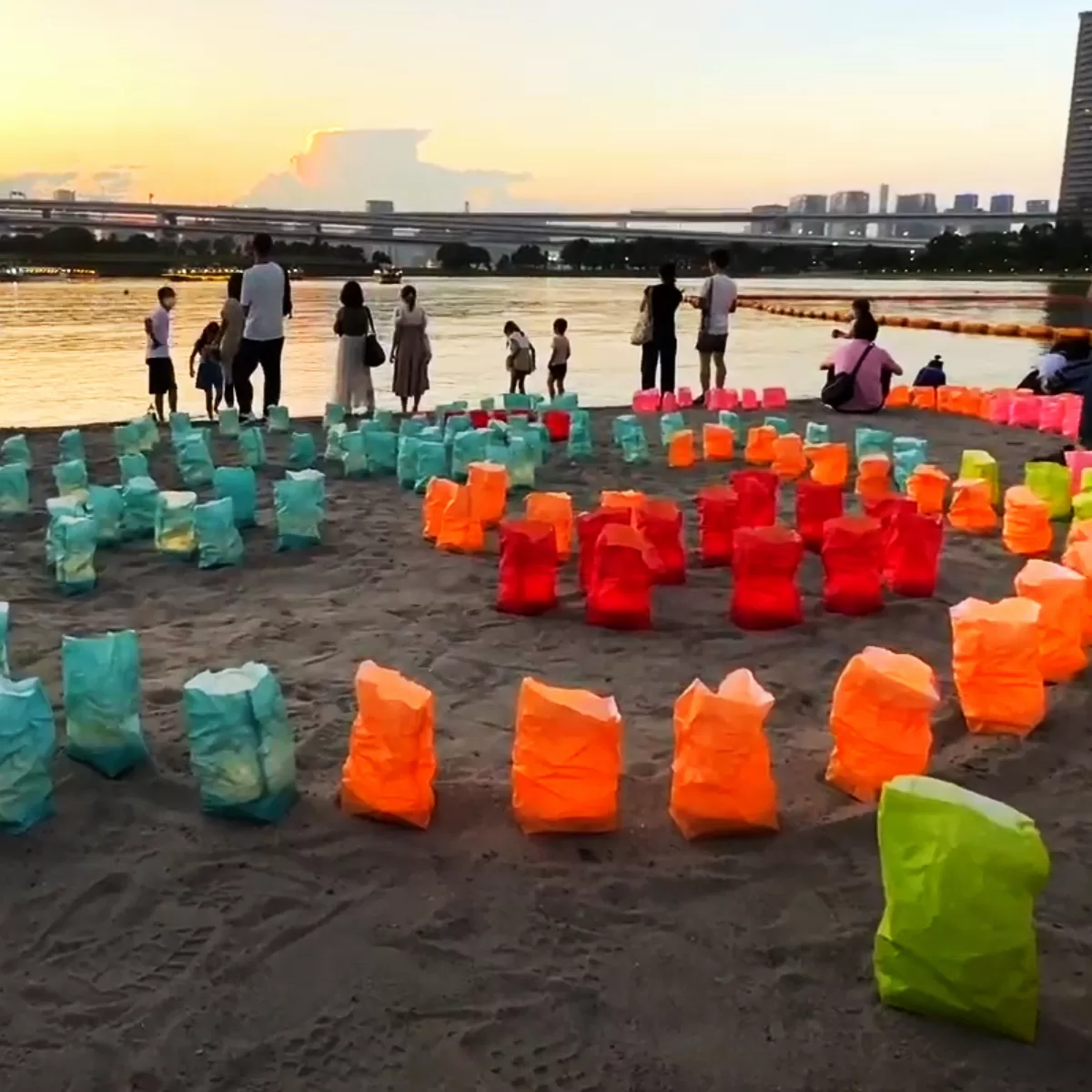 An Overview of the Celebration
Marine Day, also known as Umi no Hi, is a national holiday celebrated every third Monday of July in Japan to appreciate the significance of the ocean. Though no traditional ceremonies are associated with this relatively new holiday, many choose to visit beaches, parks, and aquariums. One such unique and mesmerizing event for visitors during Marine Day is the Odaiba Lantern Festival held at Odaiba Marine Park.
This annual Festival commemorates Marine Day by lighting up over 50,000 paper lanterns artistically placed along the beach of Odaiba Seaside Park. The lanterns are lit using candles and meticulously arranged to create an enchanting view when seen from afar. Running from 6:30 PM to 10 PM daily, the Odaiba Lantern Festival provides a beautiful experience that unites people of all ages.
Location and Accessibility
Odaiba Marine Park is located right behind DECKS Tokyo Beach and Aqua City, near Daiba Station or Odaiba-Kaihin-Koen Station on the Yurikamome Line. Visitors can easily access the venue through public transportation or on foot if staying in nearby accommodations.
Activities and Entertainment at the Festival
Although the lanterns are undoubtedly the Festival's highlight, visitors can enjoy various activities while waiting for the sun to set. Local musicians and singers perform live by the beachside café, offering a soothing atmosphere for attendees as they take in views of cruising ferries, Rainbow Bridge, and surrounding skyscrapers.
For those who enjoy seafood or are feeling adventurous, freshly grilled oysters prepared by street vendors offer a delicious treat. Guests can also stroll alongside the illuminated lanterns at night for an unforgettable experience that combines artistry and natural beauty.
In addition to these activities, participating in lighting up lanterns as a volunteer can be a rewarding and meaningful part of the celebration. Citizen volunteers can engage with others while contributing to the event's success.
Odaiba Lantern Festival – A Must-See on Marine Day
Whether visitors are drawn in by live music, enchanting visuals of thousands of flickering lanterns at night, or the chance to relish tasty seafood delicacies, the Odaiba Lantern Festival is not to be missed. Uniting traditional elements with modern celebrations, this extraordinary Festival offers an unforgettable experience for everyone who attends.
Indulge in a sensory feast as the Odaiba Lantern Festival combines the captivating glow of lanterns with the explosive brilliance of the Adachi Fireworks, creating an awe-inspiring spectacle that illuminates the Tokyo skyline during the enchanting events of July.